How To Auto-Post To Social Media From WordPress Multisites?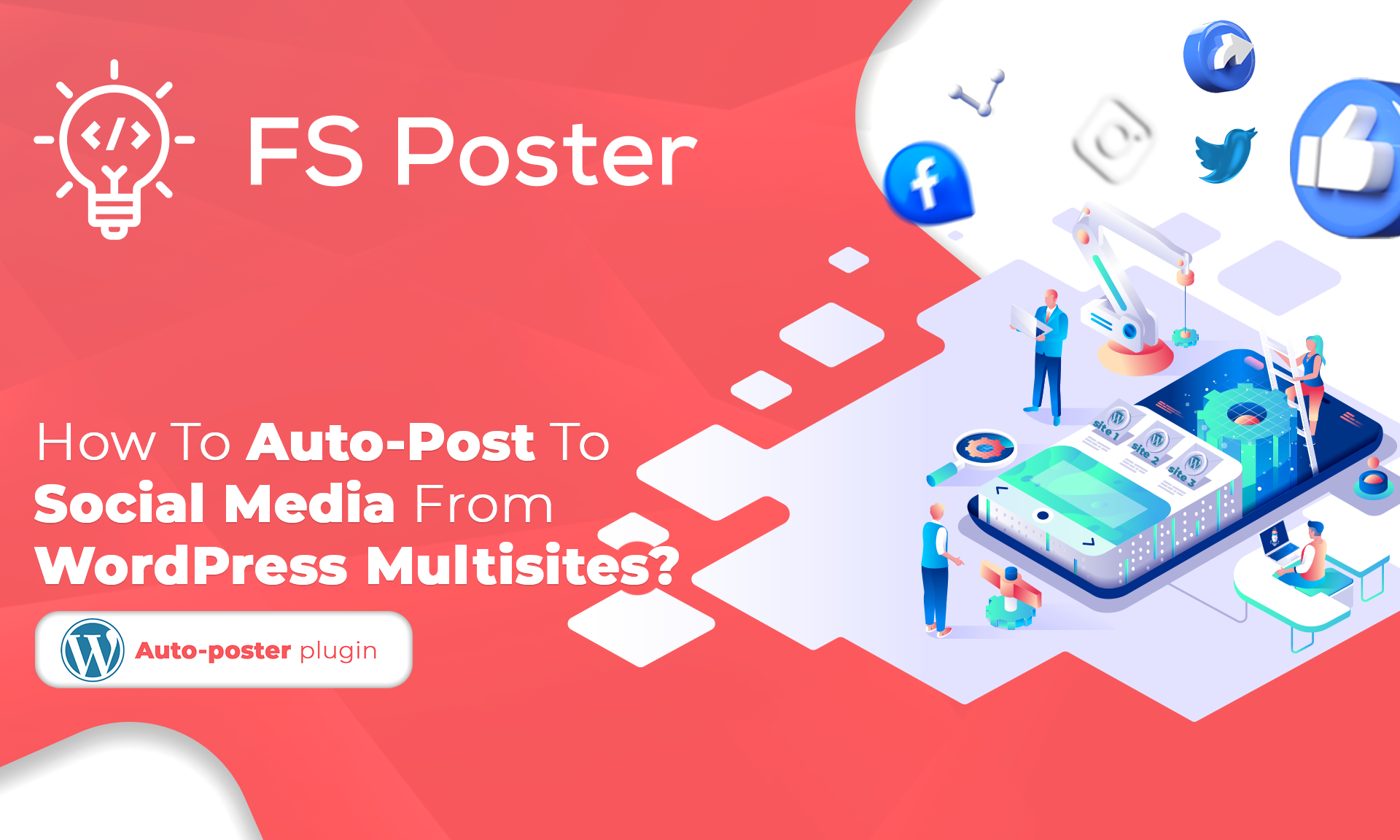 Social Networks
Mar 20, 2021
It's easy to save time and make your life simpler if you use WordPress as your website host platform and choose to auto-publish your brand's social media content. We will know how to auto-post to social media from WordPress multisites after this blog.
So, if you're using WordPress, how can you auto-publish? WordPress has a lot of plugins to meet your needs if you want to resurrect old posts, share new blogs directly to your social media sites, plan specific posts, or collaborate between different social media accounts. FS Poster is one of these plugins which has a lot of features.
FS Poster plugin has social media auto-publishing features that allow you to post your blog to Facebook, Twitter, LinkedIn, Instagram, Pinterest, and other social media platforms. You may also use these applications to sort posts through groups and custom post forms.
You can also develop different message formats for each social media site, including quotes, explanations, and a permalink to your blog post, and publish your post with an image.
You're ready to go once you download the FS Poster plugin, set your posting preferences, and connect to your favorite social media accounts. You'll have more time to concentrate on making excellent content to attract traffic to your blog if you use an auto-posting system.
Advantages of auto-posting to social media
Social media helps you to reach out to new markets for your blog posts. A well-crafted social media post will boost traffic to your WordPress site.
Manually sharing each blog on social media, on the other hand, can be time-consuming, mainly if you publish a new article every day. Furthermore, if you're juggling various tasks at your business, you may forget to post a few times.
Promoting your company on social media is an excellent way to raise brand recognition. By far, social networking is the most influential social network, with approximately 2.5 billion monthly active users worldwide. As a result, it's perfect for posting business-related information and has a lot of potential for driving traffic to the website. This is particularly true if you have a blog and write new material daily.
The method of manually sharing your content to social media from WordPress isn't always easy, particularly if you want to share every post you make on your site. Fortunately, you can skip the inconvenience and save a lot of time by allowing automatic sharing.
Why Should WordPress Posts Be Automatically Posted on Social media?
Social media boasts a regularly active user base of over 1.8 billion people. With its large user base, social media platforms create an excellent way for your company to share content and boost traffic to your website.
When you post content on social networks daily, it performs best. As a result, you'll be able to cultivate a loyal fanbase that eagerly awaits your updates.
Your social profile stays engaged, and you can connect fans with fresh content from your website by automatically posting WordPress updates on social media.
The critical advantage of auto-posting is that it saves you time. This is particularly beneficial if you're on a tight schedule. Another benefit is that you will get several bloggers who do not have exclusive access to your social media pages working on your site.
Auto-posting also helps you to arrange your posts so that they appear at times that are convenient for your followers rather than during working hours. The drawback is that you will not be available to converse because one of the most critical facets of social media is generating excitement about your latest message.
If you're updating the web yourself, the bulk of your time will be spent writing and posting a blog post; manually uploading it on Facebook, Twitter, and LinkedIn is a fast and painless operation.
How to auto-post to social media with FS Poster from WordPress multisites?
WordPress Multisite function allows you to use a single WordPress installation to build and maintain multiple WordPress websites.
A network of sites can be managed from a single WordPress dashboard. The FS Poster plugin provides WordPress multisite features.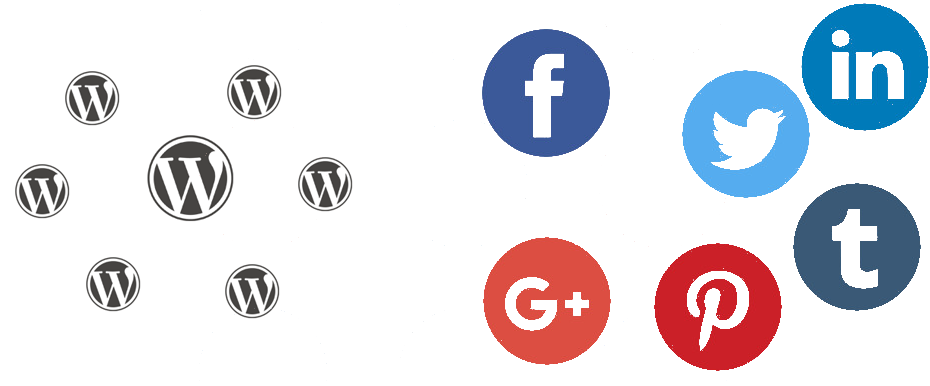 The plugin is installed once by Network Admin, and it is then accessible on all sub-sites.
You will enjoy auto-posting from your multisite to 12 Social Networks and WordPress-based websites after downloading the FS Poster plugin.
Why use FS Poster to auto-post to social media with FS Poster from WordPress multisites?
The WordPress plugin for automating social shares is FS Poster. Facebook, Twitter, Instagram, Pinterest, LinkedIn, and Reddit are among the 13 social networks it supports. Let's talk about the functionality now that you know it'll fit on your network.
FS Poster has a simple interface that lets you connect your accounts, schedule shares, and monitor each one's progress. You will see graphs of the success of all your posting and details such as Likes and feedback on individual claims.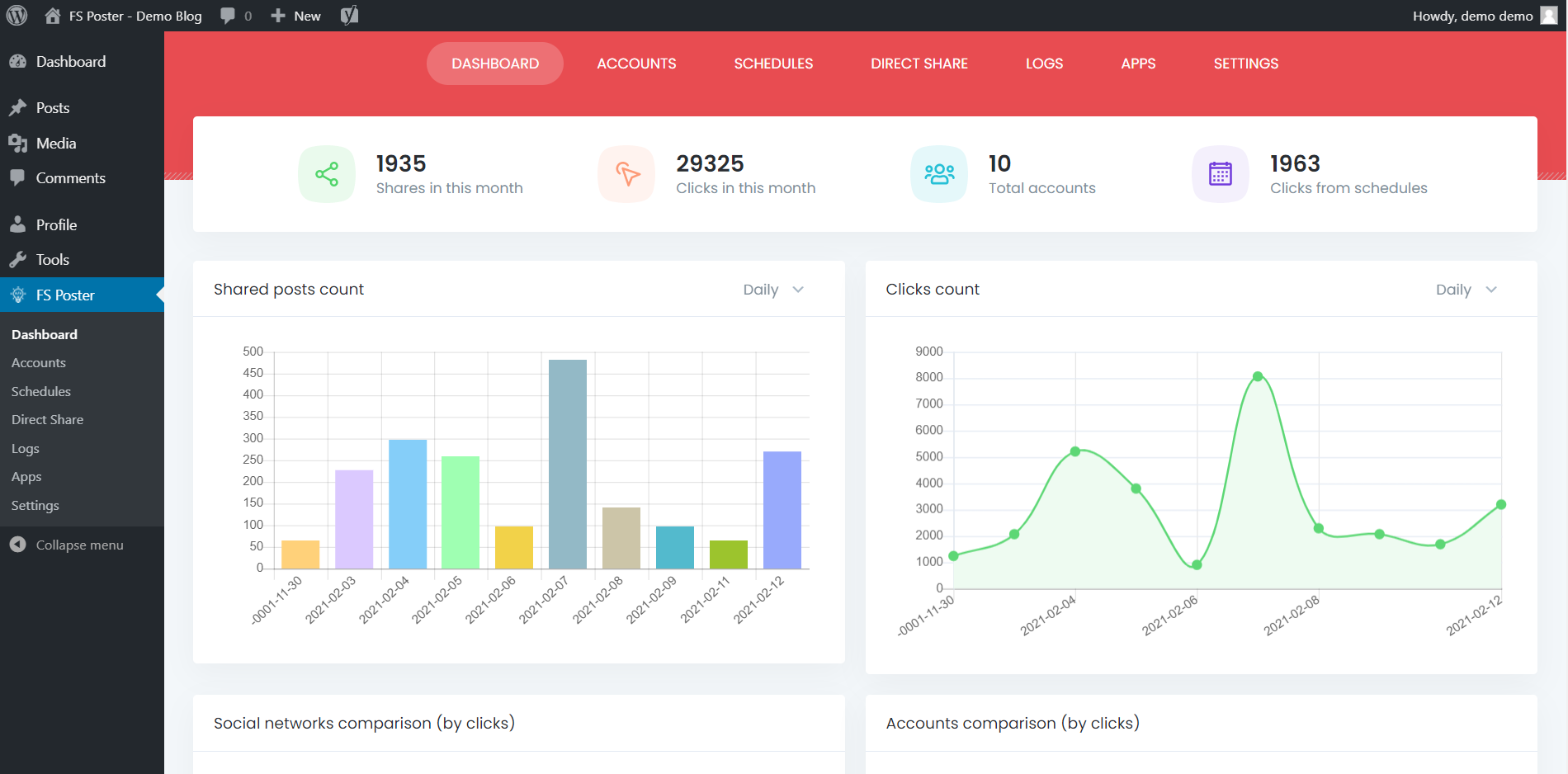 You make a calendar for when you want to post to each network ahead of time. You will use plugins to ensure that only such posts are taken into account. FS Poster then checks to see if you have any new posts that follow the requirements once a posting period is met. If it detects a message, it will automatically share it on the social networks you specify. You can also post to all 13 networks at once.
You're still not bound by a timetable. You can also plan and manually post shares from the dashboard. You can personalize any scheduled post, see logs of all shares received, and even see a calendar view of all your upcoming and past shares.
Final Thoughts
There's no doubt that social media sites contribute significantly to the popularity of the website. Using the power of social media to attract more readers, offer more goods or services, or encourage your best work is an intelligent decision.
That said, the Social Networks Auto-Poster is by far one of the most powerful ways to spread your website's content through whatever social media sites your audience uses. It lets you save time by automating the sharing process and increasing visitors' number to your website.
FS Poster is one of the best auto-poster plugins for auto-posting to social media from WordPress multisite. Try our demo version.