Top 6 best Telegram plugins for WordPress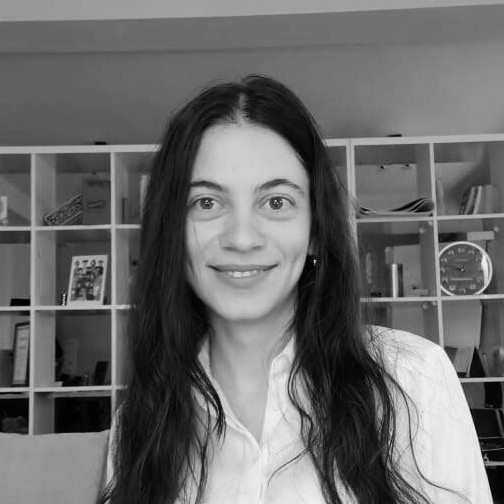 Plugin for WordPress
Sep 16, 2021
Providing Telegram users easy access to your website, best Telegram plugins for WordPress offer opportunities to enhance online presence and move up the customer experience.
Essence of Telegram
Primarily being an open and free source messaging app - Telegram provides fast and powerful communication for its users. It is a helpful engine to handle instant responsiveness, automate repetitive tasks, and increase subscribers.
End-to-end encryption of messages ensures the security of users. Compared to other messaging apps, Telegram is a feature-rich platform allowing large-size file sharing, video calling, and cross-platform clients.
Just like with Slack, Telegram has open or private channels. You can create channels to broadcast messages for an audience like your employees, customers or use them as your next social networking account or turn it into your next customer support channel. The instant communication app comes with bots to automate messaging capabilities which allow to scale customer support.
While the top feature Telegram provides is API that allows users to integrate their website with Telegram.
Due to its security and growing functionalities, it is gradually becoming the most used messaging app in the world. As a business owner, it is crucial that you understand the evolving patterns in communication and adapt to those patterns with your offerings. Since millions of people turn to Telegram every day, giving them easy access to your websites will be an effective way to manage customer service.
There are lots of powerful Telegram features you can access with best WordPress Telegram plugins. By the end of this post, you will know how to make the most of this app with your WordPress website.
6 best Telegram plugins for WordPress
1. FS Poster Social media auto-poster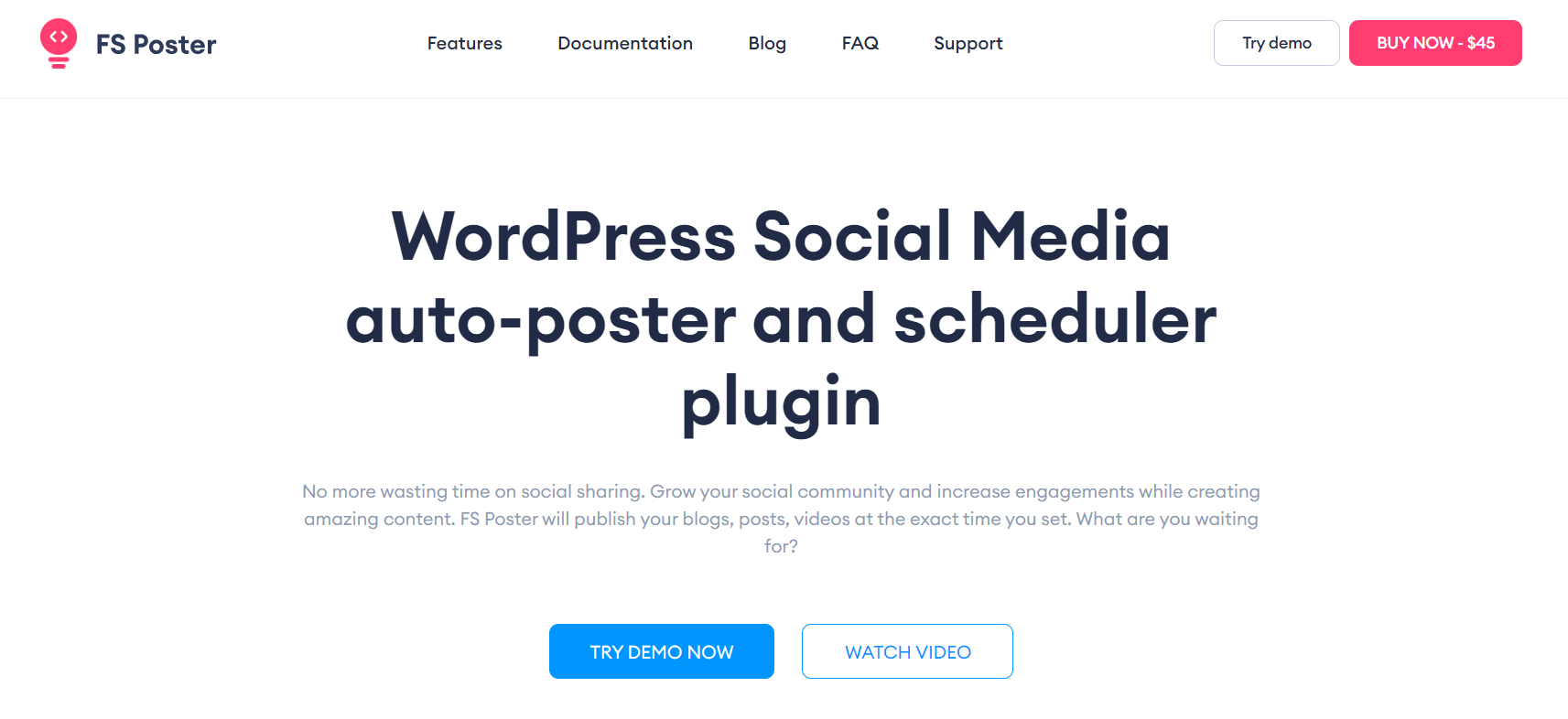 FS Poster is a multi-platform social media scheduler and auto poster supporting 15 social networking platforms. The plugin works for websites of any size to share their content, grow their audience, and increase website traffic through unlimited post scheduling capacity.
By setting post orders you ensure that all users will discover website content. The dashboard tab provides insights into the number of scheduled posts and received click counts for each social network. Proxy support allows you to hide your IP address and access any region you want your content to reach. Additionally, third-party integrations like custom URLs help to avoid duplicate posts when you enable bulk scheduling from WordPress.
You can add an unlimited number of Telegram groups, channels into FS Poster. All you need is to create a Telegram bot, paste its token to FS Poster's admin panel, and add that Telegram bot to the groups and channels you plan to post.
Price
Depending on your marketing needs you can decide between free or paid plans. With the free account, you can add 6 social media networks for one account on each. While pro plan costs $45 onetime payment for unlimited account configuration.
By hitting over 6K installations and 5 star reviews, FS Poster is included among best WordPress Telegram plugins for social media sharing. Try Demo to uncover more features.
2. WP Telegram
Developed by Manzoor Wani, WP Telegram Plugins are considered to be best WordPress Telegram plugins addressing different business needs of website owners. The developers created a dedicated support group on Telegram.
The first plugin in the collection is WP Telegram Auto post and Notifications. Whenever your posts are published or updated on the website, the plugin automatically sends posts to Telegram channels, groups, or private chats. Scheduling a post to Telegram is another key feature of this WordPress Telegram plugin. Message templates, emoji support, custom post types, featured image sending are provided within the Telegram posting module.
WooCommerce compatibility enables you to monetize the Telegram experience. You can receive an email, Contact Form 7, or WooCommer order notifications on Telegram. Users can also receive email notifications on Telegram about product sales or when new products are added to the store. A great thing about WP Auto Post and Notification is it has proxy support where you can use it to bypass any ban on Telegram.
Price: The plugin gives free access to the posting module where you can upgrade to the premium version at $45 on a yearly basis.
Telegram Widget and Joint Link plugin enables you to display public channels and group feed on your website. Using the AJAX widget encourages visitors to join Telegram channels with dynamic site elements. Embedding public channel messages is also available with the WordPress telegram plugin. Gutenberg editor allows you to display the button anywhere you want.
Price: It is a free plugin you can use to share your Telegram groups and channels.
While WP Telegram Login and Register plugin enables Telegram users to log in and use their accounts on your websites. Displaying the button anywhere you can make users easily sign up and use their accounts without filling lengthy registration forms.
Price: It is a free plugin to connect Telegram users to your website.
3. Replain
Replain is a fancy solution to combine omnichannel customer service channels. Aiming to simplify customer interaction, works with Telegram, WhatsApps, and Facebook Messenger in your website. The WordPress Telegram plugin permits you to receive web-chat messages on your preferred app.
By assigning unlimited operators, you can create hassle-free customer service regardless of customers' online placements. With audio or video calls you can reply interactive, share details within the Telegram Plugin. Customization allows users to create multiple clicks to chat buttons, change their color or sizes and place them in text, menu, or images.
When Telegram users send messages their names, phone number and email addresses will be added to your CRM system. Additionally, you can create ready templates, set working hours, and status for fast and organized communication.
Price: Considering available features, it is one of the best Telegram plugins for WordPress you can get at zero cost.
4. Telegram Bot & Channel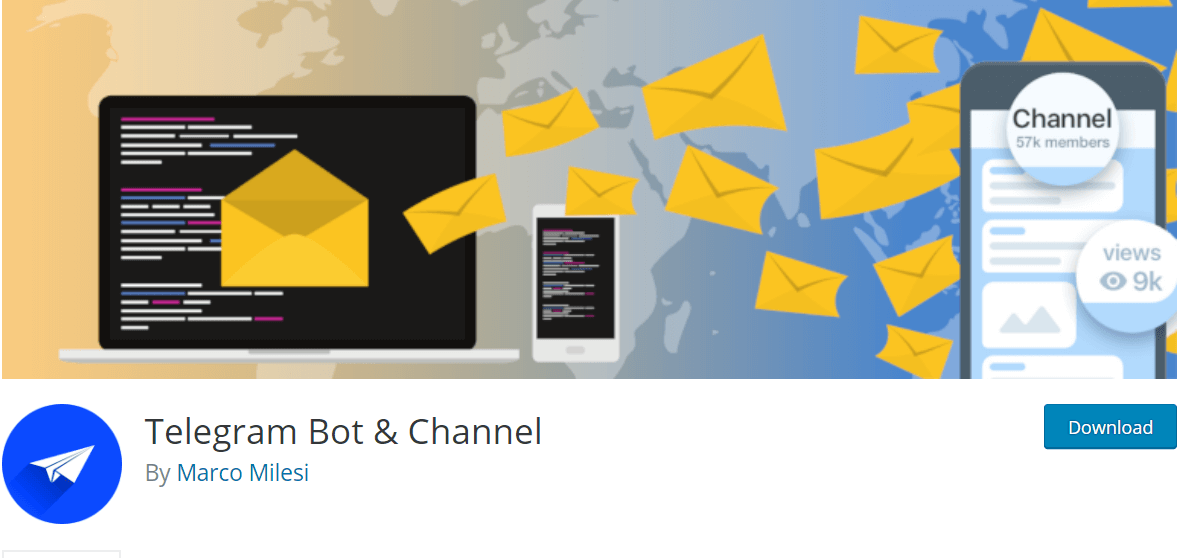 Carrying AI features, Telegram bots are simply accounts operated by software, not people. They can be used for teaching, reminding, connecting, integrating purposes. As part of bot builder capacity, Telegram Bot & Channel can create unlimited auto respondents and send to users and groups for instant messaging. From broadcasting capacity, it can send website content, pages, and custom messages to Telegram groups, supergroups, channels, private chats.
With the post-scheduling support, you will have your content posted to Telegram on a specified date and time. Additionally, you can get insights into the number of bot subscribers with the WordPress Telegram plugin. It uses haversine algorithms that enable getting users' locations and sending location-based content. Further, with Zapier integration you can automate tasks between multiple web apps.
Price: You can access this plugin at zero cost.
5. Chatty

Chatty is another omnichannel messenger WordPress plugin you can use to join Telegram into your communication management. Supporting 25 channels including Slack, TikTok, Snapchat, Vkontakte, Twitter, Chatty allows your website visitors to connect with you using their favorite platform.
Opposed to conventional messaging software where visitors can only address inquiries via the website, Chatty controls all communication channels. Meaning visitors can start a conversation on one channel and continue it on other channels instead of staying on the original spot.
It comes with a click to chat and click to call buttons letting you choose your preferred way. Full customization of chat buttons is also available with the WordPress Telegram plugin. You can customize the buttons' colors, sizes, add CTA text and set its frequency, add attention effects, set display triggers. Moreover, you can use the live widget and choose to display different chat channels for different pages, different device categories based on your business hours, and product categories. This also allows country targeting showing certain channels for certain geographic regions.
Price: It has both free and premium accounts. Within the free WordPress Telegram plugin, you can add 2 clicks to chat channels, show different channels on desktop and mobile, customize widget location, color, add CTA. While the Basic paid option starts with $40 where you can use all the available features on one website. Its rich integration channels and security complaints secure its place among best WordPress Telegram plugins for messaging you can find in the market.
6. Bot for Telegram on WooCommerce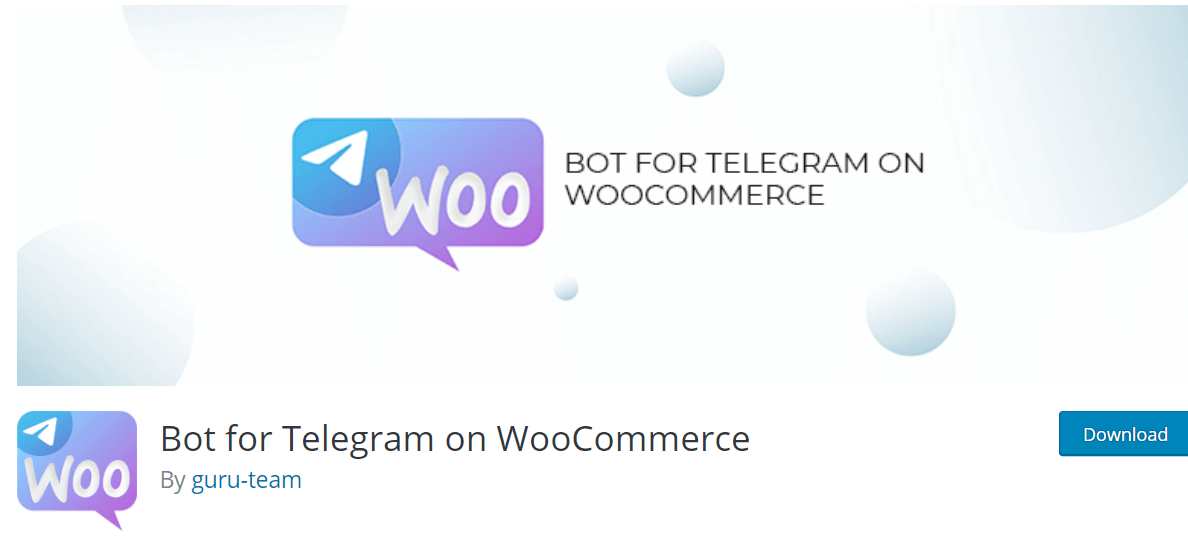 Specifically developed for eCommerce websites, Bot for Telegram on WooCommerce helps business owners to integrate their online stores into the growing communication channels. By creating a Telegram bot, you can start to sell your products through Telegram. The plugin supports a variety of product types including simple, grouped, or affiliate.
You can enable the plugin with the phone number registration. A synchronized cart system between Telegram and WooCommerce provides fast checkout practices. Via native WooCommerce integration, website admins can create custom buttons, translate Telegram buttons from WordPress, decide which categories to display on the bot, set notice on order status change.
While consumers can view their accounts, orders sections, search products, order notifications on product status change, check out from Telegram.
Price: Recently joined Envato market, WooCommerce WordPress Telegram plugin is sold at $35 on a lifetime basis. Compatibility with the latest WordPress versions and popular browsers makes it one of the best Telegram plugins for WordPress you can use to trade through Telegram.
BONUS ?
7. WP 2FA with Telegram
You need to stand firm on security matters while looking for best WordPress Telegram plugins. By using WordPress Two Factor Authentication Telegram plugin you will add an extra layer of security to your Website. It is easy to configure and use where you do not need SMS or captcha, unlike other security plugins.
Once the plugin is installed on the website, every website user can enable or disable two-factor authentication from their profile. And, if there happens any problem on login, the site admin will get a notification through the Telegram Chat ID.
Price: It is a completely free plugin you can use to secure your website while enjoying other Telegram features.
Conclusion
Continuing to gain extreme popularity, Telegram claims to be the next generation of communication channels in many fields. That is why switching to Telegram seems a sensible idea to fit into the customers' shoes without stretching your limits. With the best Telegram plugins for WordPress, you can keep communication running flowy while resuming your product sales.