How to Write First Tweet For a Business?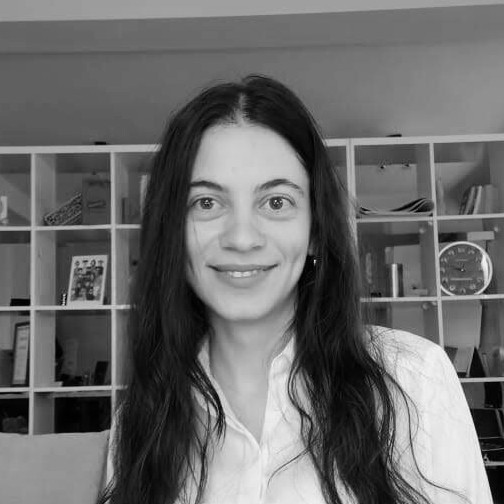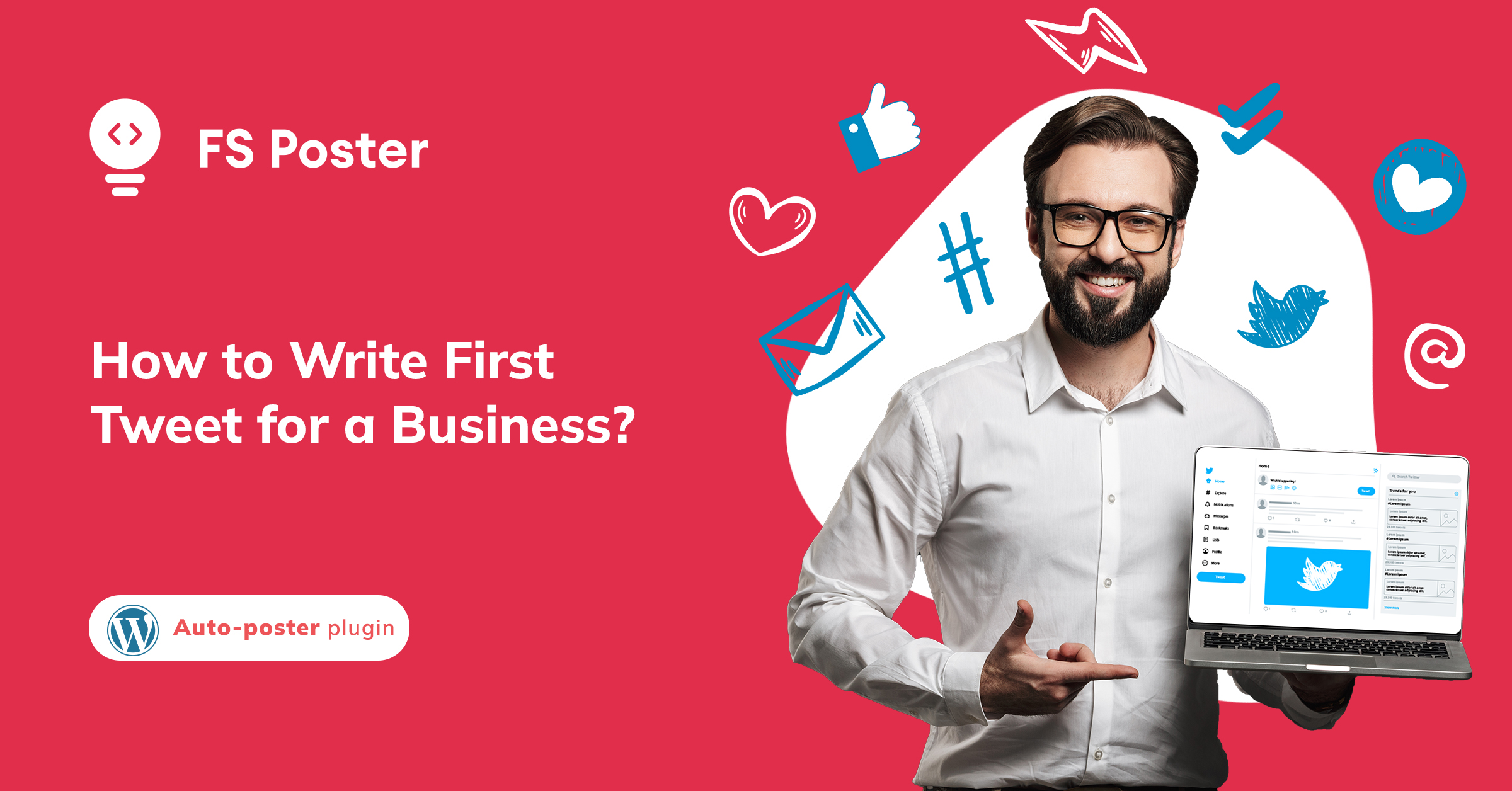 Social Networks
Jan 24, 2022
Wondering how to write the first tweet for a business? Often people have dozens of ideas for Twitter but are struggling to generate first tweets for businesses. Today will look at why you need to be on this platform and explore some good first tweets for businesses.
The DNA of writing a winning first tweet for a business
It is the Twitter time of the week.
For over a decade, Twitter has been the hottest place for conversations around any topic. It has raised a generation of Twitter kids and influencers.
Twitter allows you to turn your creative gears on and authentically promote your brand. Based on the years of collected data, Twitter has its solutions on how to curate the best tweet for businesses.
The first tip is to limit the number of hashtags to 1 or 2 per tweet. Often people sacrifice the content for the sake of getting a higher reach. Do not fall into the trap of hashtag race. Focus on the meaning of the tweet and use timely and relevant hashtags for a good first tweet for a business.
The tip is to keep it short and sweet. Although Twitter has 280 character limits by itself, being concise within that frame is still a winning practice. Instead of injecting multiple ideas into a single tweet, communicate a core idea. If you want to continue the idea consider starting a thread underneath the post.
If you think you have done, not yet. Keeping the tweet short does not mean granting authenticity to your content. To hook the audience and build ties you have to keep it conversational.
One last thing, use images, videos, or GIFs in your tweet. Compared to written content visuals are more effective to grab the audience's attention. Twitter revealed that there are over 2 billion video views per day on the platform. Same as the text, remember to keep videos short for the highest engagement.
18 Good first tweets for business
Twitter has a quick tour for new users on where to access the most important parts of the platform such as your profile, settings, etc. It also guides you to write the first tweet as a business or a brand.
This section provides ideas on what to write as a first tweet. For example, Hello Twitter!, or Setting my profile types of ideas. Although there is nothing wrong with posting these are made for every new user. They are dry and do not tell anything interesting about your business.
You can click on the #MyFirstTweet hashtag to discover other first tweets for businesses. We compiled the list of first tweets for businesses to talk about.
1. Introduce yourself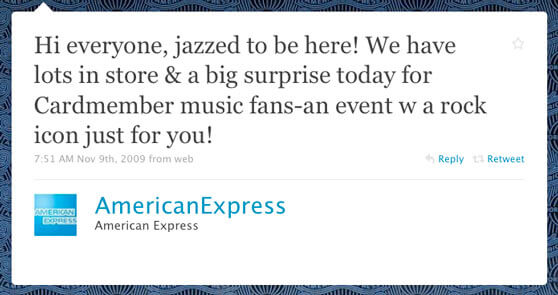 Introducing who you are is a smart beginning. Explain what you are doing with the help of photos, relevant hashtags. You can add excitement about being on Twitter.
As a global brand, American Express did not need much to introduce itself. Yet they used added excitement and glow to their first tweet.
Or, Ford Motor Company used its first tweet for a business to connect with its followers.
2. Show how to get in contact with you
Apart from your Twitter account, you have to provide other contact details where users can immediately find you.
If you are serving a physical product, you can invite users directly to your store.
If it is a digital solution, provide a link to your website. Freelancers can add links to their portfolio websites where visitors can look through your works right away.
The best example in this category was made by guess whom? Google. They wrote their first tweet for a business in a binary. To understand it users had to search it on Google. The translation was "I'm feeling lucky".
3. Answer a question
Answering a question could be a headstart for your brand's Twitter account. Pick the most painful problem to grab the attention of the right audience.
Think about the biggest problem your target audience faces. Is it rising prices, is it about long distances? Whatever the case is can be transferred into your first tweet idea.
This is an easy way to communicate with the audience by their needs before they come up to you. If you find it difficult to understand user pain points look at your FAQ page. Repurpose your answers in a Twitter-friendly content style.
Make sure to maintain your brand reputation while delivering the answer.
4. Post a photo
If you find it difficult to write the first tweet for a business, consider using a photo. You may just drop a photo and leave the caption to the audience. This is another state of creativity in itself.
Choose a photo that tells a lot on behalf of your business. Add your logo and branding elements to keep users in your brand loop.
But if you are not well-known in the industry, going out without words can affect the post engagement.
5. Tweet one word
You might agree that writing meaningful content with a short number of words is much different than with a large number of words.
Very often I find myself stumbling over certain words trying to write a purposeful post. Using that core code instead of a full sentence might work better.

Choose a word that is related to your service, business or explains your work culture, mission. An adjective can be good to explain the state of feeling your brand shares. Such as hunger, growth hacking, motivation, excitement, upgrade, and more.
6. Content related to your service
Just like other platforms, you can repurpose your ready content for Twitter. Whether it is a blog post, case study, or a white paper, it can be pushed for Twitter to fill your feed and also linked back to the original content.
The best thing is large content can be re-used as multiple first tweets for businesses. You can plan follow-up tweets for evergreen content or the work that is performing well.
You can extract statistics or a power line from the content and make a hot tweet. It can be daunting to tweet every single post from your website. Social media scheduling tools can help you to streamline this process.
FS Poster social media scheduler automates the social media scheduling process for WordPress users. Together with Twitter, you can auto-post to 15 social networks, view them in the calendar, and review their performance from the platform.
The plugin also allows you to directly schedule posts that have not been shared on your website. To know more about FS Code check out all features.
7. Embrace your team
Whether this is about your past achievements or introducing your current team, showing real people can drive engagement.
Kodak shouted out to one of their employees for her achievement. Although this was not their first Tweet, Kodak uses Twitter to embrace its workforce.
You can use the same tactic to feature your company owner or a team lead who made the company where you are today.
If you have not reached that state where you can celebrate an achievement with the team then consider to
8. Announce a job opening
Twitter is one of the most used platforms among coders, marketers, and business-minded people. Posting a job as your very first tweet for a business will help to gather like-minded users.
Since you can't include all job descriptions, make sure to provide a link to the application page.
Despite being posted over a decade ago, this tweet is still receiving positive engagement from users.
9. Tweet product tease
Twitter is one of the best places to spread the buzz about something new. The best thing is it does not have to be big like rebranding or a completely new product.
If you are just starting a business, having a Twitter account beforehand will help to arouse curiosity among the audience.
If you are already operating in the market, make your product tease as your good first tweet for a business.
When Netflix joined Twitter in 2008, they came up with a joke and tease combined.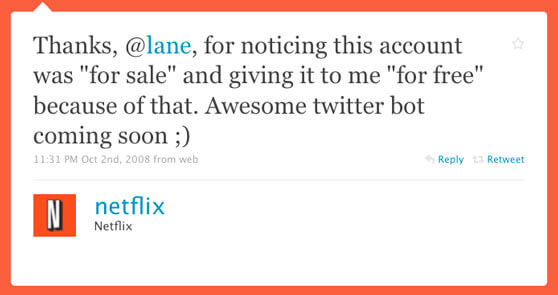 10. Show company updates
Same as tease posts, you can incorporate big steps into your first tweets. This can be the release of a new product, change in the company authority, or seasonal discount.
CEO of GitHub actively engages with the Twitter community on their product updates, team achievements, or industry-related opinions.
11. Post a tip
First tweets for businesses do not have to only concern blog posts. You can still use Twitter to share one-off tips and tricks your audience would love to see.
If you are a software solutions company consider product development tips your community will find useful. Or, if you are an education website you may consider delivering tips on advancements of the effective learning process.
12. Ask a question
Writing good first tweets can also have your community involved. You can ignite the audience's attention by simply asking them questions. Consider posts like "Hi guys, would you like for me to help you?", "How in the era of digital we could avoid Twitter?" or "Are you curious about the first international product marketing? You got the idea.
Or a better option can be conducting polls. They are quick and easy to grab attention and garner engagement on any platform.
You can ask about:
what to tweet about for a business
ask for feedback
discover product preferences
13. Use famous hashtags
We marketers die for fun and engaging conversations. The fastest way to fire a conversation on Twitter is using hashtags. Thankfully, there are dozens of hashtags you can join and make your post shine amongst.
#marketingMonday tips would help to organically diffuse amongst the marketing community.
#techTueasday to introduce your product or tool that you enjoy using for a while.
#wachyWednesday to show your irregular, crazy part of your workflow.
#Tbt or #throwbackThursday to bring the day you made it or your company started.
#FridayFun to show how your team enjoys the end of the workweek.
#SaturdayShoutout to one of your employees, users, founders, anyone that deserves to be featured.
#StartupSunday. Do startups even have Sunday?! 🤷🏽‍♀️😬
15. Quote an influential person
Does not always have to be about you. You can start with a very powerful message that can be transferred to what you are doing. It can be either someone in your industry or a thought leader. Make sure that the original quote has the same tone you want for your account.
Look at how Nike entered Twitter.
16. Show a sense of humor
Just because you are a business does not mean all your tweets should be in a business language. Social media has enough space for fun, informative, and promotional content.
People love to see the human sides of brands, and in fact, those posts generate more impressions and engagement than others. Do not hesitate to throw memes and funny GIFs to your social media content calendar.
BMW always gives a place for subtle humor in their traditional and digital advertisements. And their first tweet is as good as the previous ones.

17. Hold a contest
Striking up with a contest can boost engagement from the first try. Creative Twitter contest giveaway ideas:
Product launch giveaway
Join a newsletter giveaway
User experience contest
Twitter caption giveaway
Tell us why content
A day with us content
18. Use holidays or events
If you have waited for such a long time, maybe you can postpone your first tweets for a business to more special days like events or holidays.
Holidays are a great way to fill Twitter feeds. You can post thoughtful expressions, wishes, or gratitude on holidays.
Also, keep track of upcoming events in the corner and turn them to your advantage. Are you featured in the national tech meetup or will you join the next data boot camp in February? Well then, prepare an excellent post to drive people to those events.
Time to tweet
Twitter can open doors to a larger community of experts, customers, and thought leaders whom you can get influenced by.
As you see, there goes a lot to write good first tweets for a business. What you write in your first tweets generates first impressions on your brand and account. So, be sure of what you are saying and how you are saying it on Twitter.
No matter what type of business you run, there are certain concepts that you should include in your first tweets. And some concepts that you should always shy away from. In this blog, we looked at the first case.
So, what are you going to write on your first tweet for a business?