Best Social Media Icon Sets for Your Website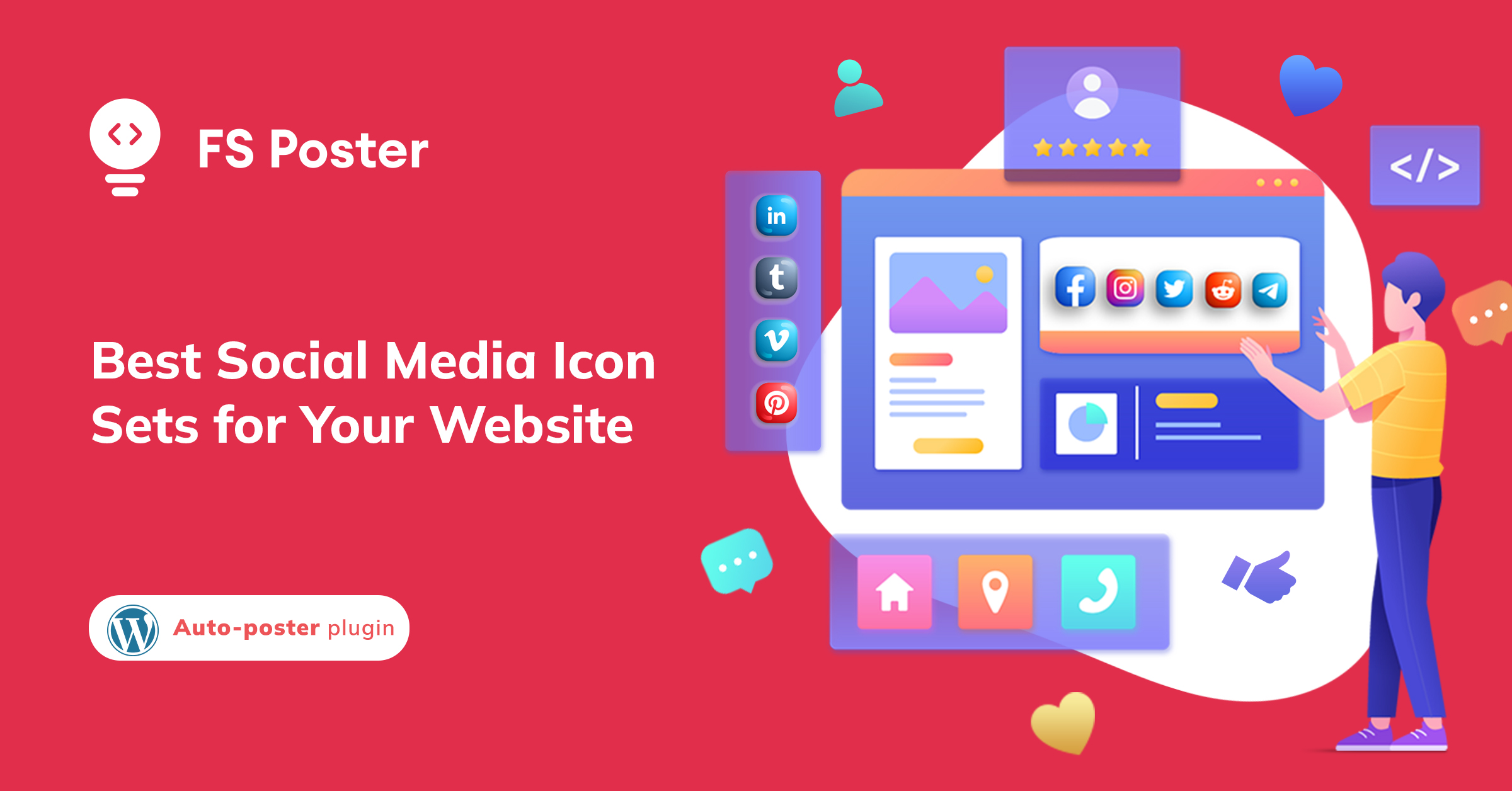 Social Networks
Jan 21, 2022
Updated at: Dec 23, 2022
Social media now takes up a large part of our lives. We need to produce really great content to make new connections and gain customers. Making your content look better is one of the important things to build your target audience. The purpose of social media is to create more audience for your content. Social media icons and logos come to your aid in this regard. Using these icons, users can access your site with a single click. Here we will tell you the best ones, as always, on our Best Social Media Icon Sets for Your Website blog.
1. Iconfinder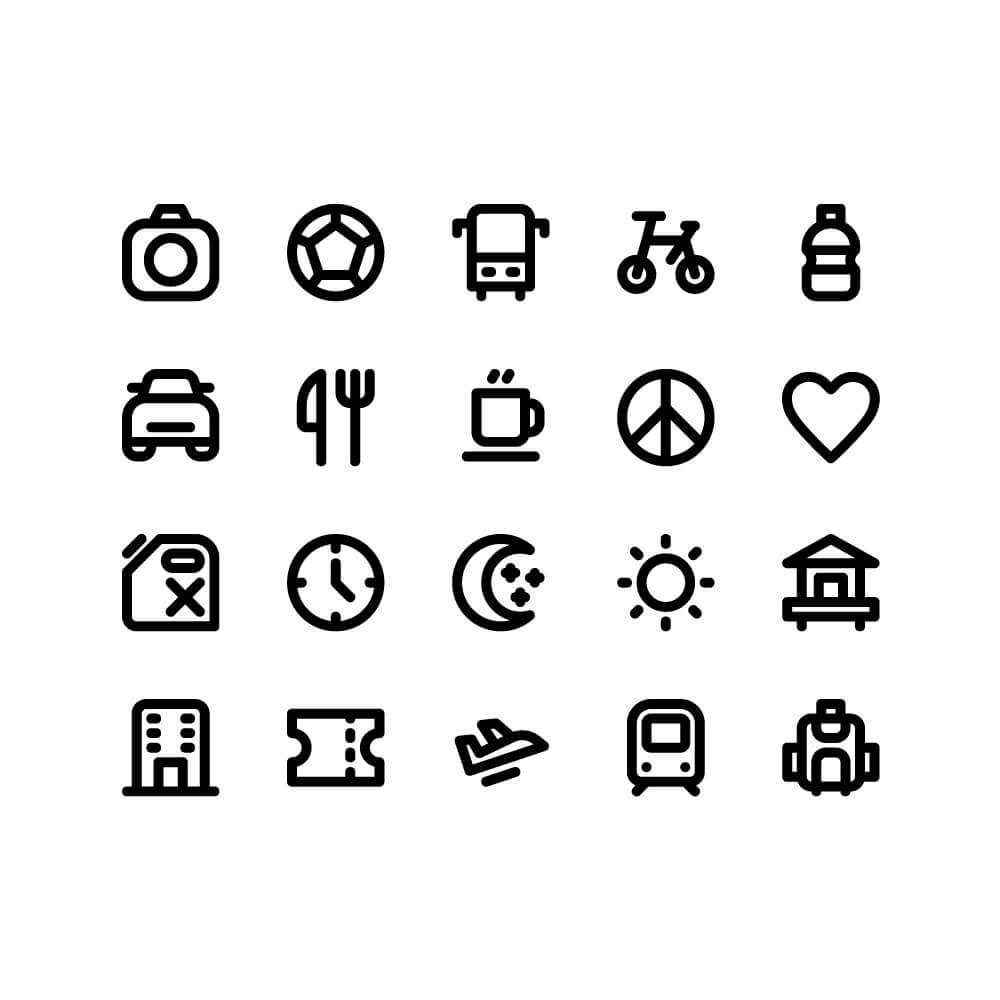 Iconfinder is a great platform where you can find many social media icons you are looking for.
Even if the color you are looking for in an icon color does not match your site, you can make the colors and settings you want with the online icon editor on Iconfinder's own website.
One of its best features offers you more than 6 million icons.
You can download icons in PNG and SVG file formats. Or if you are a good designer, you can choose the formats AI ICO ICNS for Adobe illustrator.
With just one click to add an icon to any content, it allows you to upload your content to the site and make changes to it.
As for the price, you can use 207,798 icons and illustrations for free. But you have to pay $2.00 for 6 million more icons, $9.00 monthly fee if you use it ad-free.
2. Nucleo – Free Social Icons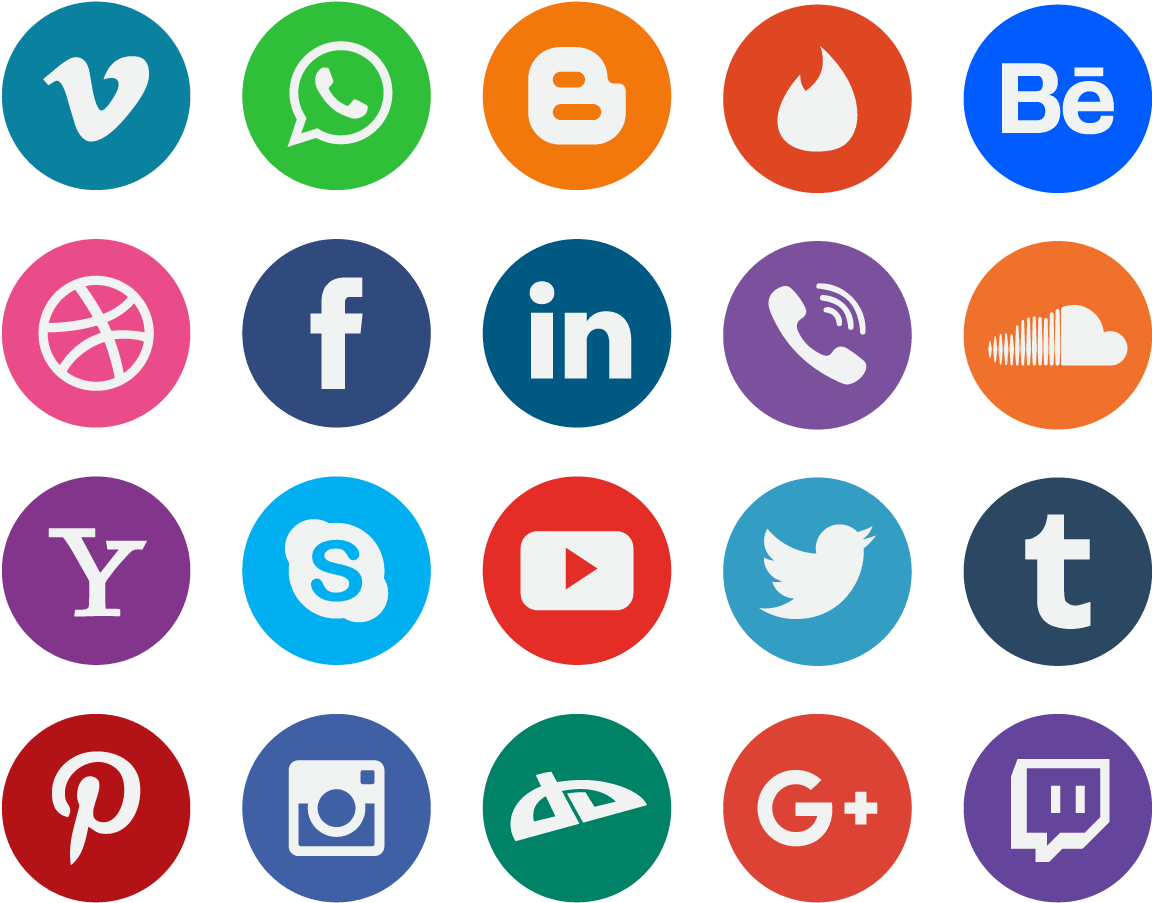 Nucleo is a Mac, Windows social media icon set for editing, customizing, and exporting a collection of 32239 icons.
Nucleo is a social media icon set that you can buy once and use for a lifetime.
Its icons can be used as 16, 24, 32, 48, and 64 px in 5 different sizes and as an outline, color and fill in 3 different styles. Available in SVG format for iOS, Android, and Web Apps.
Although you can use the outline and fill to the extent you want, unfortunately, this is not valid for color, it can only be used in 48px size.
It is a social media icon set that you can buy once and use for a lifetime for only $99.
If there will be more than 1 user, you will need to use it for $299.
3. Flaction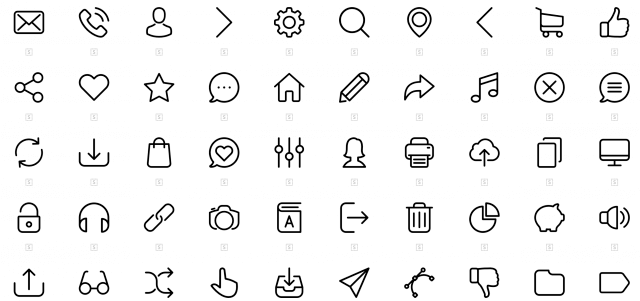 In Flaction you can find more than 6.4 million social media icons for your projects and site. The largest icon database with over 64 icon formats including PNG, SVG, CSS. Here you can find not only simple icons but also animated ones.
Editable formats for Adobe After Effects or JSON will allow you to do wonders on your site. Free social media icon sets from all Shapes, in all colors, are perfectly described on the site.
All free social media icons are in png format, if you want to use them in other formats, you need to purchase 12 or 1 month additionally. You can use the premium version by paying 7.50 EUR for 1 year and 6.75 EUR for 1 month.
4. Font Tonicons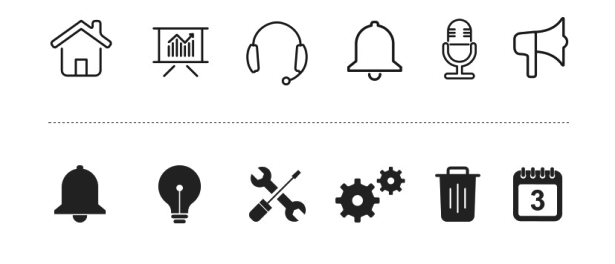 Containing more than 2 thousand social media icons, Tonicons may be your right choice with its perfect and royalty-free vector design.
All you have to do is download Tonicons and start using the icons. It allows you to use animated social media icons as well as simple icons that you can use for free.
Offers 115 high-quality social icon animation packs for After Effect. You can change and resize the colors of all social media icons to suit your taste. It can be easily used in many programs such as SkectApp, CorelDraw.
Applicable to social media icons in PSD and PNG formats with dimensions of 20, 32, 48, 64, 128, 256, 512 px.
Tonicons are perfectly designed in 6 different styles and one of the best parts is that you can use them for free.
5. Rivet Social Icon Set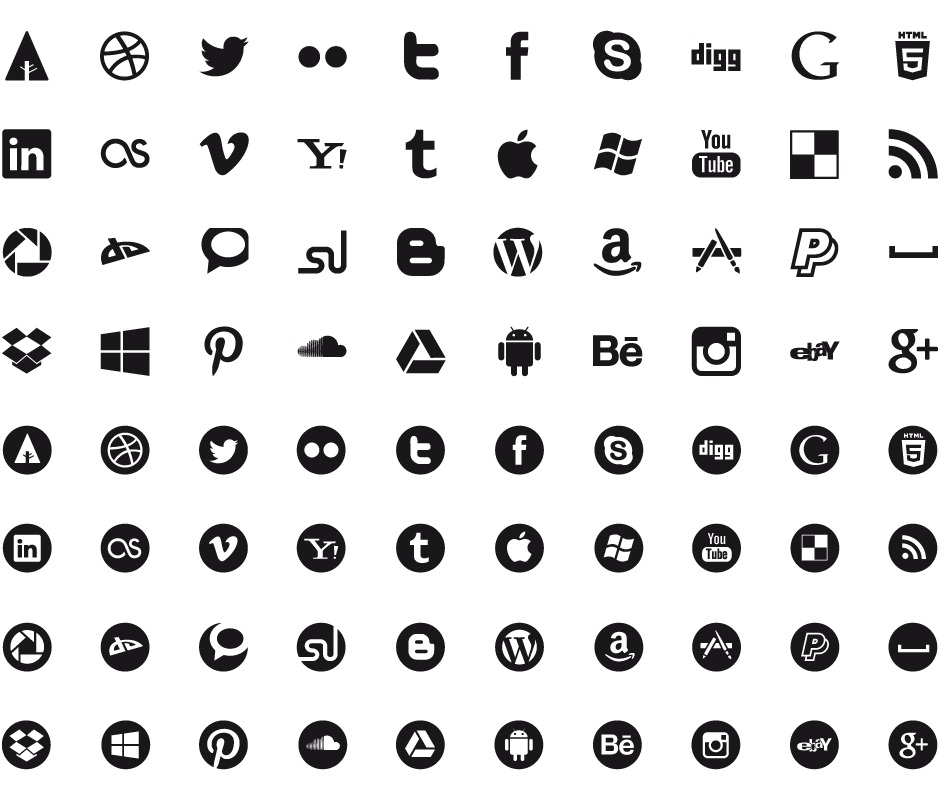 Rivet Social Icon Set offers 14 social media icon sets for free. With their different design, the icons create an appearance as if they are on a metal sheet. If you have a WordPress site, you can use it with the theme. The icons in the package come in 64x65px size and PNG format. You can easily use it for personal and commercial purposes.
6. SocioLEGO Lego Social Icon Set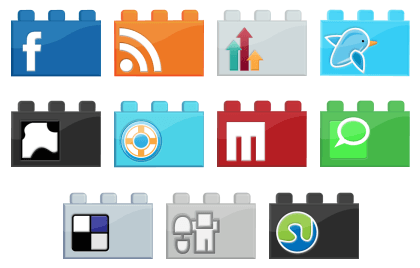 SocialLego offers you 11 different icons to use on your site. What sets SocialLego apart from other social media icon sets is the marvel of design. All icons are designed as a lego blog.
If you have a game site or an educational site, it can be used easily. Different icon sizes 256x256px, 128x128px, 64x64px, and 32x32px are included in the package. This perfectly designed icon is available for free.
7. 24 Free Flat Social Icons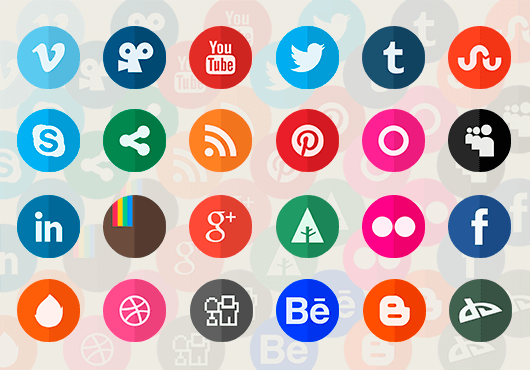 This set of 24 social icons has a slim design. The set with 4 different styles is stylishly designed. The set with 4 different styles is stylishly designed. It can be resized from 512px to 16px.
Icon pack supports AI and EPS file formats. You can shape your website in any shape and size you want. Thus, it helps to increase the traffic of your site. These 24 social media icons are completely free to use.
8. Circle Flat Icons Retina-Ready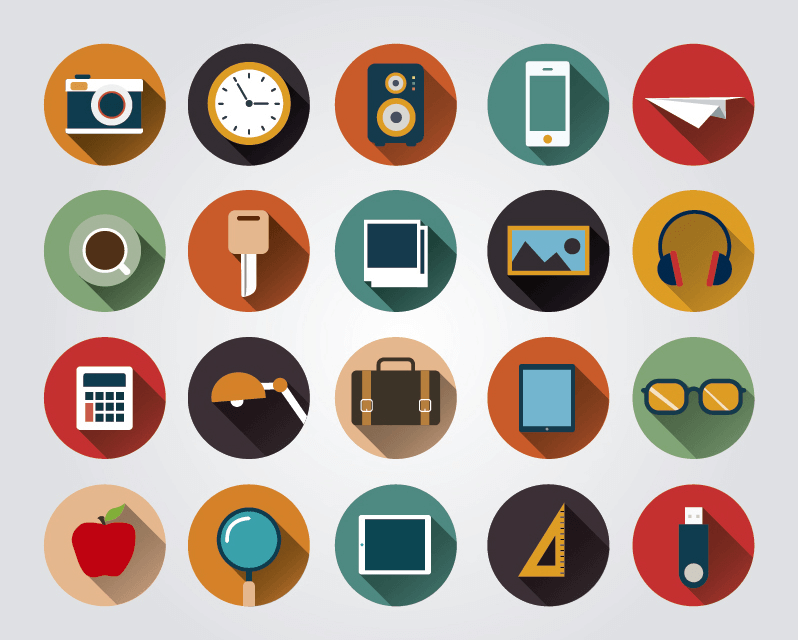 Circle Flat Icons provides 24 high-quality social media icons. You can easily use social media icons such as Facebook, Twitter, Behance on your site.
All icons are in PNG format only. Your icons can be sized in 256x256px, 128x128px, 64x64px and 32x32px formats. You can size it according to the size and design of your site. It is used completely free of charge.
Finally,
In this blog, we have helped you choose the best social media icons for your site.
The issues to consider when choosing social media icons are to choose the ones that can adapt to the size of your site, support the necessary formats and make changes in the designs so that they can be compatible with your site.
If you have a WordPress site, if you are looking for a social sharing plugin for your site, you can also use our FS Poster social media scheduler plugin powered by FS Code company. FS Poster can share your posts on your social media accounts with a special timer. Besides the social media scheduling options, there are also social sharing features. FS supports Poster 15 social media networks. One of the great things about it is that you can use it for a lifetime with just one payment. For more, check out our features and test the Demo version.
Also, check out our other articles in similar categories: