The Ultimate Guide to WordPress Social Media Integration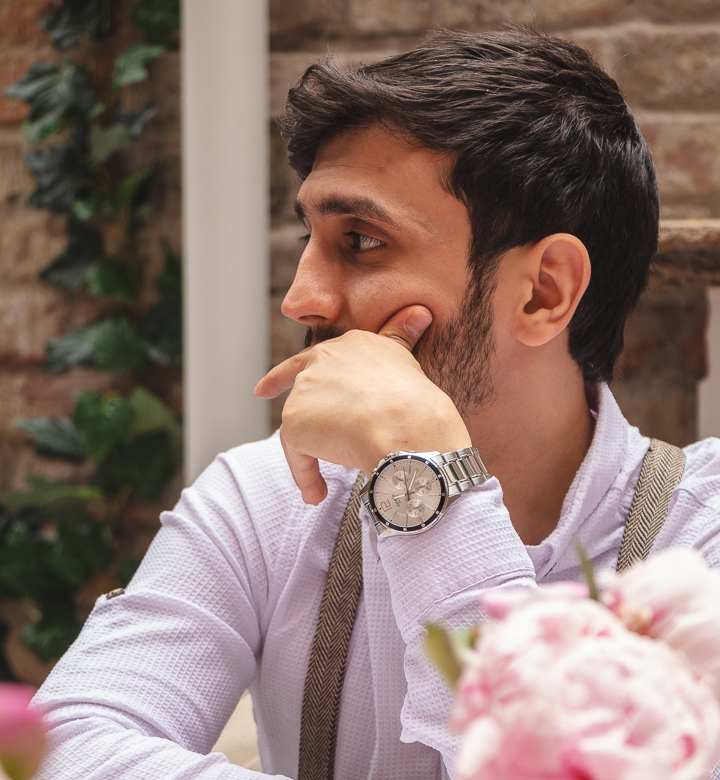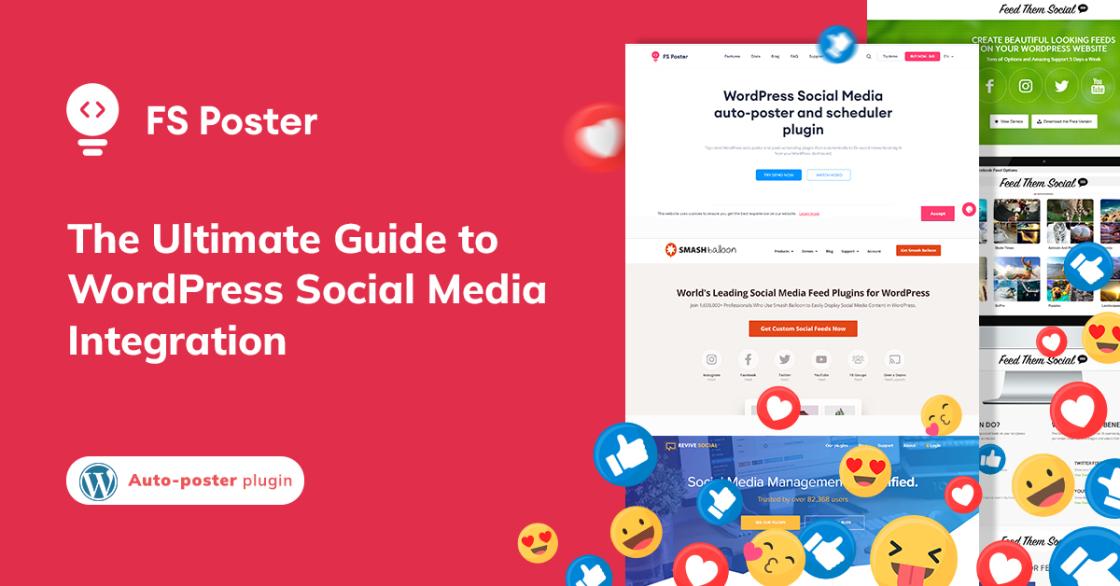 Social Networks
Dec 22, 2021
Updated at: Nov 10, 2022
If you have a small or medium-sized business and you don't have a social media audience, then these days, it could be challenging for you to be recognized by the community. As of today, social media plays a significant role in the day-to-day operation of any kind of online business. The tough thing is that today almost every niche is saturated by the bigger businesses that dominate the market. However, it does not mean that all small businesses or startups will have the same fate: non-recognition.
Your brand's social media channels are ideal where you can market the products or services, handle customer queries or requests, and post engaging content that attracts people's attention.
Most people have accounts on at least one or two social media platforms, which makes sense to build more engaging content and grab their attention on all platforms. The tough side is managing social media presence on top of your WordPress website, which may require a lot of work.
These days, almost all websites go with at least basic social media integration to keep their presence on track. If you are a content creator, you can get considerable traffic by integrating your WordPress website into social media. But bear in mind that WordPress social media integration should be your best tool to offer your services/ products, otherwise do not rely entirely on social media if you have long-term planning.
Featuring your social media channels on your WordPress website can significantly boost your visibility and audience engagement. This article will explain how to integrate your social media accounts with your WordPress website.
1. Add Social Sharing and Follow Buttons to Your WordPress Website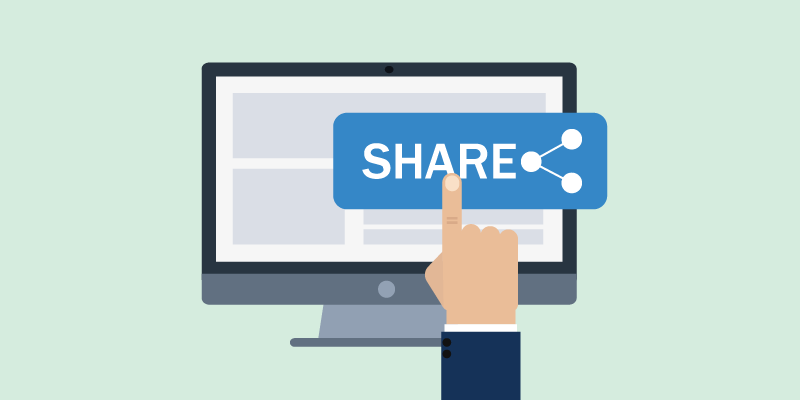 Modern WordPress themes and templates include social media sharing buttons, which enable advanced WordPress social media integration. Some support only a few, but most templates offer buttons for almost every well-known social media platform. These buttons let the visitors share the content on their social media accounts without leaving your website. Once they share the content, they always return to the content to continue reading or browsing other topics. In addition, once they share the content, they also grab their audience's attention to read the content.
As we mentioned, modern WordPress themes, templates, and page builders include social media sharing buttons; some do not feature these buttons. Or, if you want to use more advanced features such as to see how many times your content was shared, how many clicks they've got, etc., you need to install professional WordPress social media integration plugins. Here are some useful plugins that will help you boost engagement on your WordPress website.
Smash Balloon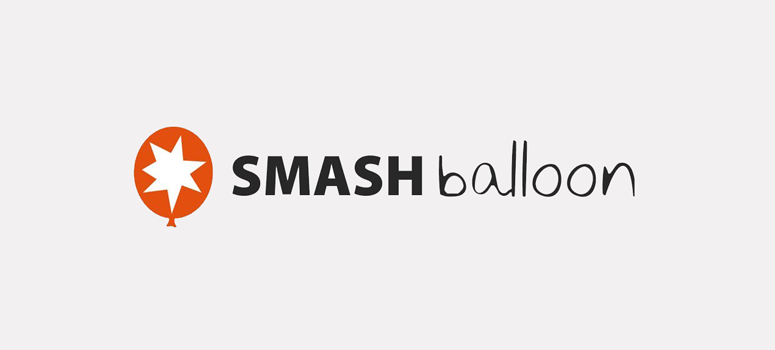 Smash Balloon is the best WordPress social media plugin for your websites. It consists of several powerful plugins that bring each social media platform onto your WordPress website. The outstanding feature of this plugin is to display multiple social media feeds such as timeline, photo, video, events, etc., without any limitation on your WordPress website.
According to the official website, Smash Balloon is an SEO-friendly plugin and can display social accounts, Facebook groups, Instagram feed, and many more. Even if you are a beginner in the WordPress environment, you can use Smash Balloon without hesitation. With over 1.6 million users and an average rating of 4.8/5 stars, it is a popular option for people who want social media feeds on their websites.
In brief, this plugin allows you:
Share reviews and testimonials to boost your website's engagement
Add relevant social media content to make your website more relevant to your audience
Increase your social media followers using the traffic
Improve your website's SEO by using keyword-rich content and many more.
Key features:
Now automatically powers your Instagram embeds
Super simple to set up
Completely responsive and mobile-ready – layout looks great on any screen size and in any container width
Completely customizable – Customize the width, height, number of photos, number of columns, image size, background colour, image spacing and more!
GDPR Compliance – automatically integrates with many popular GDPR cookie consent plugins and includes a 1-click easy GDPR setting.
Display thumbnail, medium or full-size photos from your Instagram feed
Use the built-in shortcode options to customize each of your Instagram feeds completely
Add your custom CSS and JavaScript for even deeper customizations
Pro version features:
Display Hashtag feeds
View photos and videos in a popup lightbox directly on your site
Display the number of likes and comments for each post
Use "Masonry" or "Highlight" layouts for your feeds
Display captions for photos and videos
Filter posts based on hashtag/word
Advanced moderation system for hiding/showing specific posts
Create "shoppable" Instagram feeds and more.
Pricing (for each plugin):
Personal: $98 per year
Business: $198 per year
Developer: $298 per year
All Access Bundle (5 social media plugins): $598 per year
Revive Social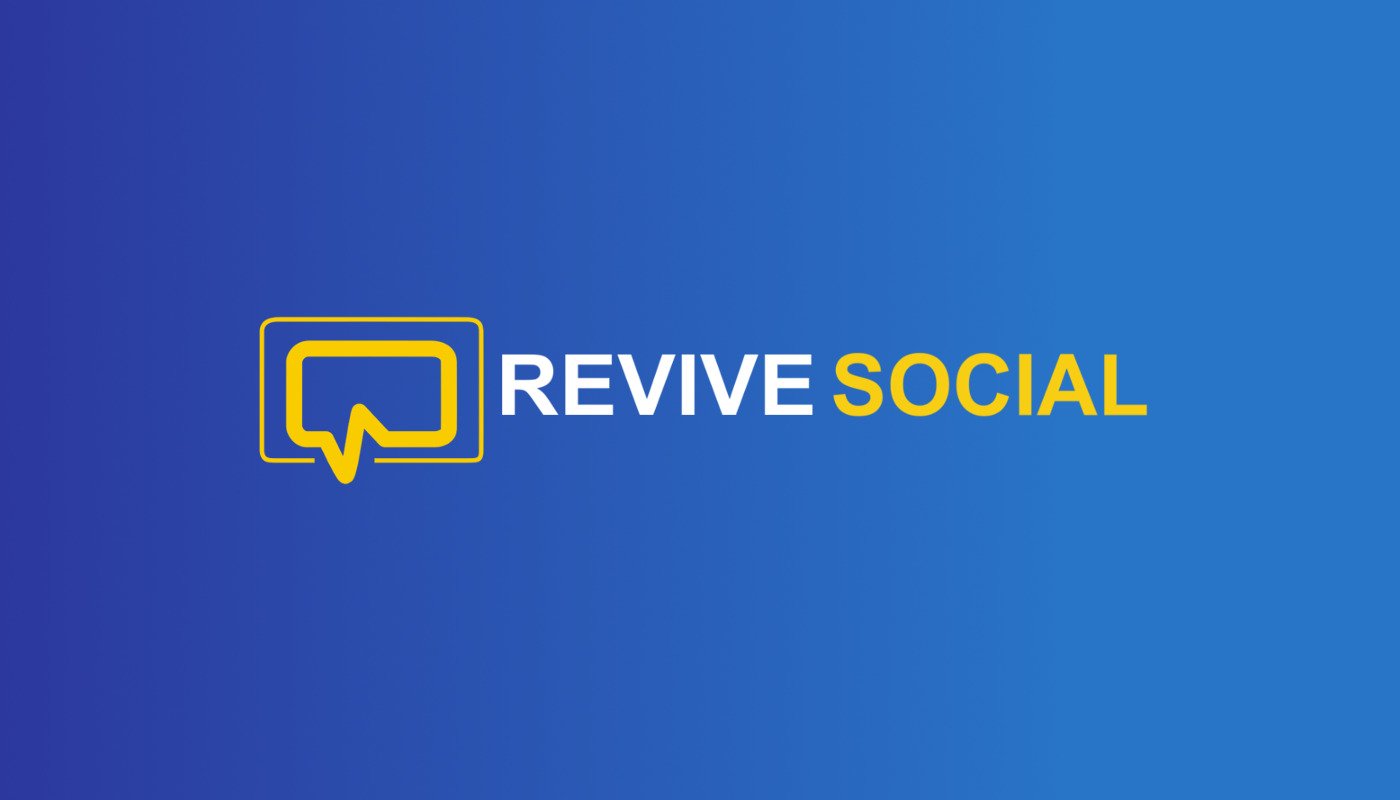 Revive Social is another amazing WordPress social media integration plugin in the market. If you are looking for automation, you should check out this plugin to boost your content. The plugin lets you automatically share your WordPress content to your social media.
Revive Social supports several biggest social media platforms such as Facebook, Twitter, LinkedIn, Tumblr, etc. Revive Old Posts (a feature of Revive Social) allows you to share your content to multiple accounts on each of the supported social networks.
This plugin gives you complete control over your sharing experience. It supports any type of share; the title of the posts, hashtags, additional custom text, even short links. The plugin works with the most popular URL shortening services and integrates with Google Analytics. This allows you to monitor the traffic coming to your WordPress website from social media.
The plugin is not free.
Key (Pro) features:
Scheduler – Automatically set a schedule.
Hour timer – decide how many hours you want between posts.
RSS to social media
Auto WordPress post share
Social media analytics
Hashtags
Exclusions
Filter tags & categories per account
Share message variations
Pricing:
Personal: €75 yearly / € 225 lifetime
Business: €149 yearly / € 447 lifetime
Marketer: €299 yearly / € 897 lifetime
2. Include a Social Login Option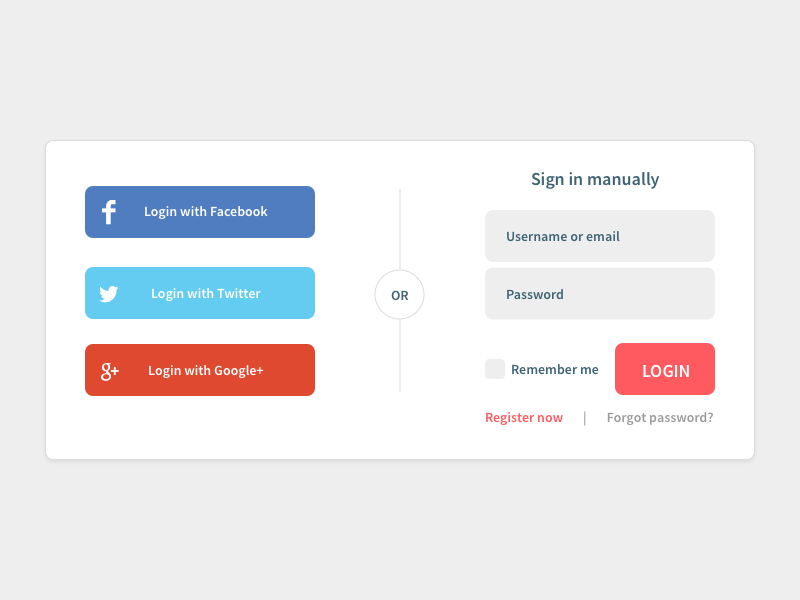 Nowadays, all business websites require you to sign up to continue using the website's features. Even most influential magazine websites prevent visitors from reading more articles without registration. Log in/registration forms are the best features in terms of WordPress social media integration. There are two ways to include registration forms: manually (by coding) or using a social login option.
Adding a social login option is more accessible than the first one. It enables visitors to register with their social media accounts without filling in too many details and spending too much time. According to the study conducted by WebHostingBuzz, 86% of people get frustrated while creating a new account. However, the study demonstrated that further 77% prefer social login as it is less time-consuming and user-friendly.
Modern WordPress websites include social media login options, but it will probably be very challenging to find out these themes without trying them one by one. Therefore, the WordPress community developed useful plugins to empower your WordPress website and integrate social media into your WordPress website.
Social Login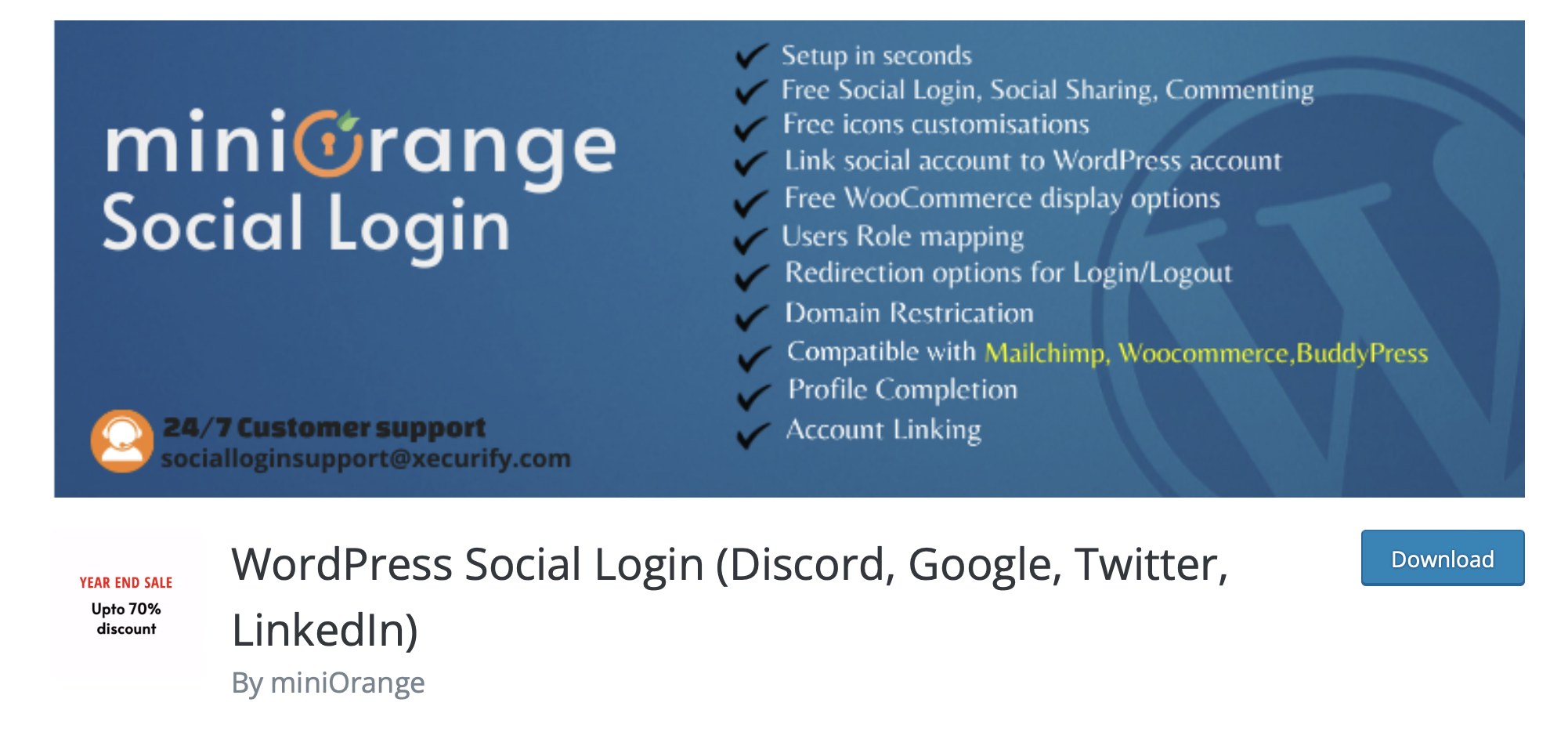 Social Login is one of the best WordPress social media integration plugins in the market. This reputable plugin allows visitors to log in, register, and comment on your WordPress website through 40+ social media platforms. Social Login is a user-friendly plugin, which enables people to provide and remove their social network accounts when desired. It is fully compliant with all European and US data protection laws, so you can install it without worrying about the GDPR.
Social Login is customizable, innovative, and integrates your WordPress website with the existing login/registration system. You don't need to start from scratch; the plugin will not override or mess up the current system on your website. In addition, current registered users can add their social media accounts to log in to your website from their profile settings. The plugin prevents spam and bot registrations, improving data quality and registration experience.
Key features:
GDPR compliant
Social Link
WooCommerce integration
Automatic emails
Automatic notifications
Comment approval
ShortCodes
Hook
Icon themes
Documentation
Support
Custom redirections
BuddyPress Integration
Pricing: Free and Paid (starting from $8 per month)
Super Socializer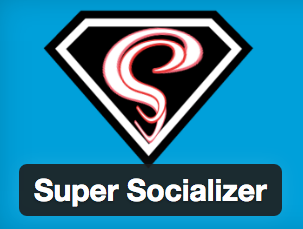 Super Socializer is another great WordPress social media integration plugin to improve the registration experience on your WordPress website. It is a free, easy-to-use, and multipurpose social media plugin. The plugin also integrates social media platforms into your website, comment box and adds social sharing buttons to your content. Once your visitors register on your website using this plugin, their profile data will be saved in your blog database, which you can communicate with them anytime.
Super Socializer supports major social media platforms and delivers extensive flexibility. It is a mobile-friendly plugin, which lets you customize many aspects of login page elements and add special buttons such as "like (Facebook), "tweet (Twitter). The plugin prevents spam registration, so your website will be safe. You will increase user traffic and get SEO optimization tips by enabling social sharing.
Key features:
GDPR compliant
Compatible with Gutenberg editor
Social Share from around 100 social networks
Share counts are supported for Twitter, Buffer, Reddit, Pinterest, Odnoklassniki, Fintel and Vkontakte
FREE icon customization options
Compatible with BuddyPress, bbPress, WooCommerce
Enable URL shortening to use in sharing
Compatible with AMP
Enable Social Login interface at WordPress Login, Register pages and comment form
Price: FREE
3. Auto-Publish Content to Your Social Media Platforms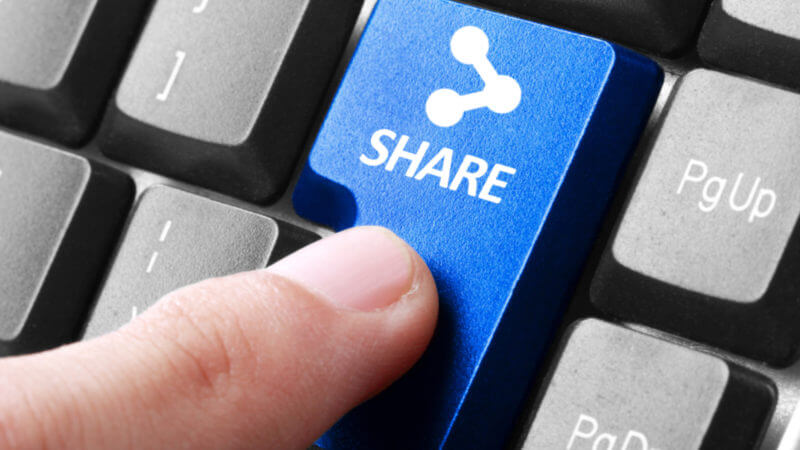 When it comes to sharing, your audience might be inactive in this process. Therefore, you need to share the content on your main social media channels. Publishing your content on your social media pages will boost engagement and increase visibility. In this way, you can grab more attention than waiting for someone to share your website's content on their accounts. Sharing articles on your media channels is considered a primary source of WordPress social media integration.
Sharing your website's content on your social media channels will define your audience within a specific time frame. It is essential to let your audience know what they are reading or checking and if it is worth their time to revisit your website. As a result, it will form your audience, and, in the future, only people interested in your content will be around your WordPress website. Of course, if you have many social media platforms, it might be time-consuming to share your content. However, we have a solution for you. There are multiple WordPress social media plugins that automate the workflow. However, FS-Poster has more advanced features when it comes to WordPress social media integration.
FS-Poster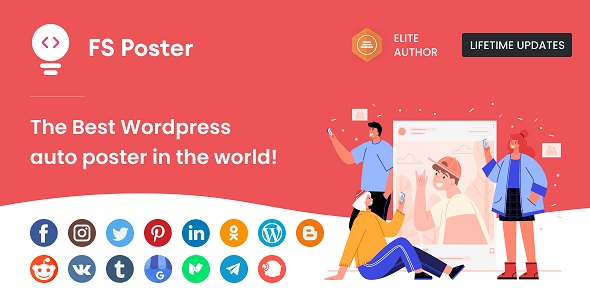 FS Poster gives WordPress bloggers a great opportunity to auto-publish WordPress posts on the most popular social networks automatically. Not only that, but also schedule posts, re-publish previously created posts, and so much more.
You will save time by automatically uploading your WordPress entries. As a result, you can increase your website's number of social media connections. More shares would increase the number of people who visit your website. Using the Schedule module, you'll be able to keep your social profiles fresh by posting regularly.
FS Poster supports 14 different social media platforms such as Medium, Facebook, Instagram, Google, LinkedIn, Reddit, Twitter, and many more. The plugin allows you to save time by automatically sharing your WordPress content. In addition, it will increase the number of links to your website from social media. Therefore, more shares will increase the number of people who visit your website.
Social media scheduler supports SEO with customized post messages. You can create keyword-based messages for each platform and attach them to the relevant social media posts. The scheduler plugin WordPress measures the performance of each added network and accounts through scheduled posts. You can see the engagements, click counts, impressions for each, and total WordPress scheduled posts through analytics.
The plugin is not free, but you can try the Demo before buying.
Key (Pro) features:
Auto-post New Blog Posts
Schedule posts
Supports unlimited accounts
Customize Post Messages
Filter Publications By Post Categories
Tracking Link Clicks
Proxy support
Hashtags
URL shortener services
Logs, Insights
Pricing: $45 lifetime
4. Create appealing social feeds for social networks
Do you know that you can create social media feeds on your WordPress website? Social media feeds are effective tools to integrate your website into social media and attract people. Social media feeds can help you increase your followers, engagement and enrich your existing content.
The social media feeds feature is another marketing trend that is being used by a large number of marketers and business owners. Even though it may sound like a complex technical task, you don't need any coding skills to integrate social media feeds into your WordPress website. There are several reasons that you should consider implementing social media feed tools or namely plugins on your WordPress website. First of all, it helps you build social proof of your brand. Secondly, real-time social media content can generate enormous traffic and grab the trust of your website visitors. Thirdly, you will enjoy increased conversion and sales due to WordPress's social media integration.
Here are some useful plugins that will help you integrate social media feeds into your WordPress website.
Feed Them Social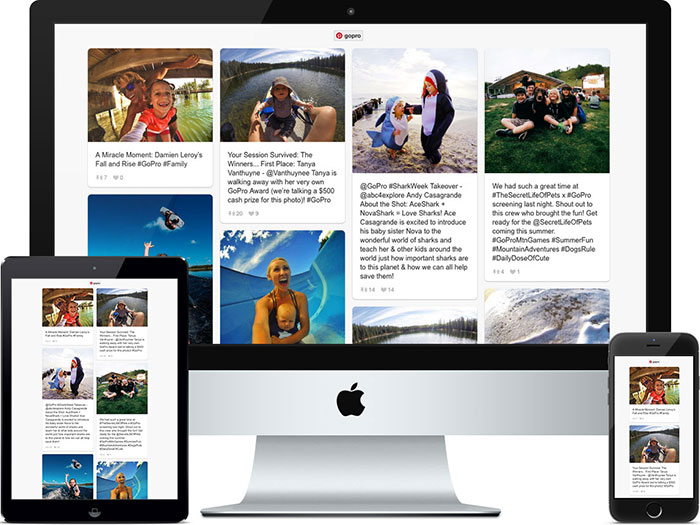 Feed Them Social is a popular WordPress social media feed plugin used by millions of people. The plugin allows you to create attractive social feeds for Facebook, Instagram, Twitter, and YouTube. The plugin is straightforward to use, and you can display social media feeds almost anywhere on your website depending on the theme or page builders you are using. All designs are mobile-friendly, so you don't need to optimize your website again and worry about SEO.
Feed Them Social also allows you to add "like" or "follow" buttons to increase your followers. Moreover, it lets you auto load more posts when a user decides to scroll and see what content is available at the moment.
Key features:
Easy to install and setup
Facebook Page, Album Photos, or Album Covers are available in FREE version
Display social feeds on any post, page, or sidebar
Customize font colors
Responsive social feeds
Simple shortcode generator
Feed Them Social is a paid plugin that has a FREE version.
Prices:
Single site: $50
2-5 sites: $75
6-25 sites: $150
Unlimited sites: $200
We recommend you use Smash Balloon for the WordPress social media integration as it has social media feeds feature as well. Other plugins you might consider are:
Becoming Fully Socialized
While the work you put into your social media channels is vital, it's essential to update your website regularly. Some people focus mainly on their websites, which is a valid approach. However, in today's world, it is a risky approach which means they leave a lot of opportunities on the table. Social media platforms are incredibly influential, and if you put some effort into your presence, you can benefit from it as you planned. You can get enough visitors to continue to grow and sell/offer your products/services.
If you apply all these steps to your social media strategy, your website will become more popular than you expect. However, to improve your content marketing strategy, make sure to pick the right plugin that suits your website best. Pay attention to the customization options and the extra features they all come with, so you can make the right choice.
Nowadays, the reasons for WordPress social media integration are changing according to your website's current state and needs. But it is also about ensuring that your visitors care about your content and read them. With that in mind, it's vital to think about both your own demands and those of your site's users' expectations.