Best Tools to Create a Social Network Website in WordPress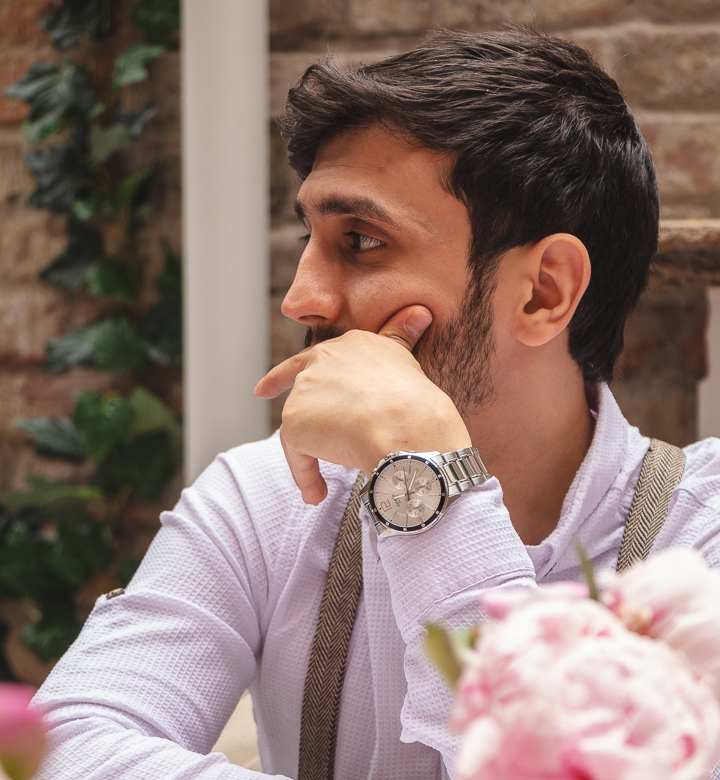 Social Networks
Jan 06, 2022
Social media plays a crucial role in the success of any brand or business. Many websites have social network pages for their community. Social community websites come in all shapes and sizes; they can be private, public, membership style, or open for everyone.
Social networking websites assist most businesses to engage their community members in their products or services. A social network website is a better way to promote your branding as it involves followers of your ideas. Today major social media websites have an enormous impact on people's choices, ideas, and engagements with brands. Several social media platforms, such as Facebook, Twitter, LinkedIn, Reddit, etc., have gained popularity worldwide.
You may think that these social media platforms dominate the entire market; however, creating a social network website can increase your reputation and popularity. If you are looking to develop a social network for your business, WordPress provides decent selection options for making your website more interactive and engaging. WordPress is the leading CMS with advanced features and user-friendly customization tools. Therefore, you don't need to have complex coding skills to build a social network website on WordPress.
How to create a social network website using WordPress?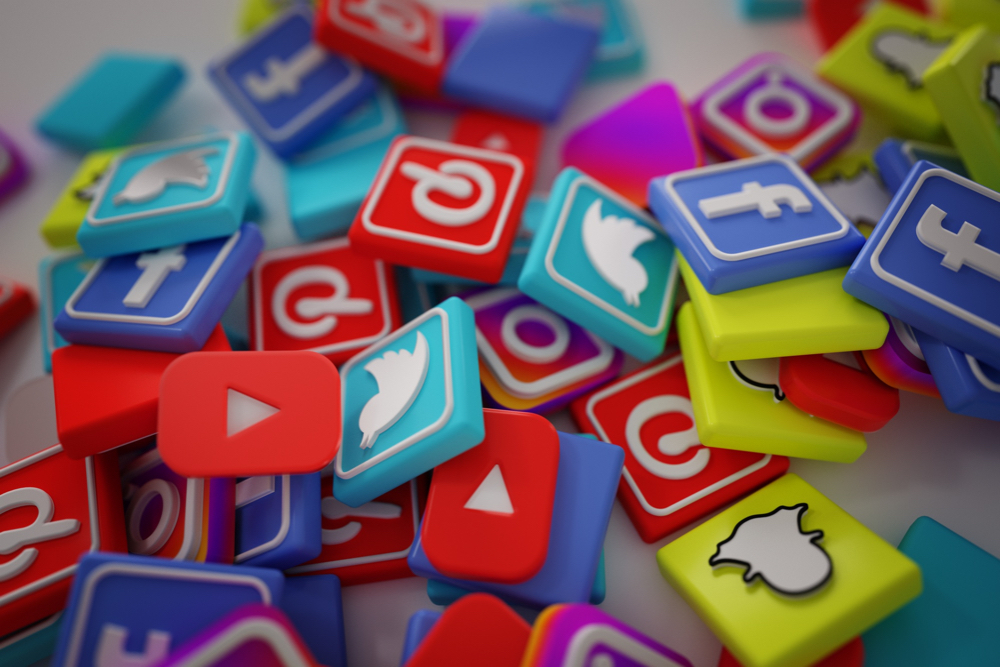 One of the easiest ways to build a social network website is using a WordPress plugin. These tools make it easy for website visitors to know the topic, share the content and ultimately drive more traffic to your WordPress website. You can even use these plugins to get more followers on other social media platforms and direct them to your website.
Social network websites rely heavily on communication components; therefore, your social network website must have several functionalities such as login options, membership plans, interaction elements, groups, sections, pages, profile features, and so on. Fortunately, you may save time and money by installing dedicated community plugins on your WordPress website.
But with dozens of social media plugins to choose from, finding the right WordPress social network plugins may feel like a daunting task. Whether you have a small business website, a blog, or something in between, these plugins will help you to improve your social media experience. Let's look at a few of the most popular WordPress social network plugins.
1. BuddyPress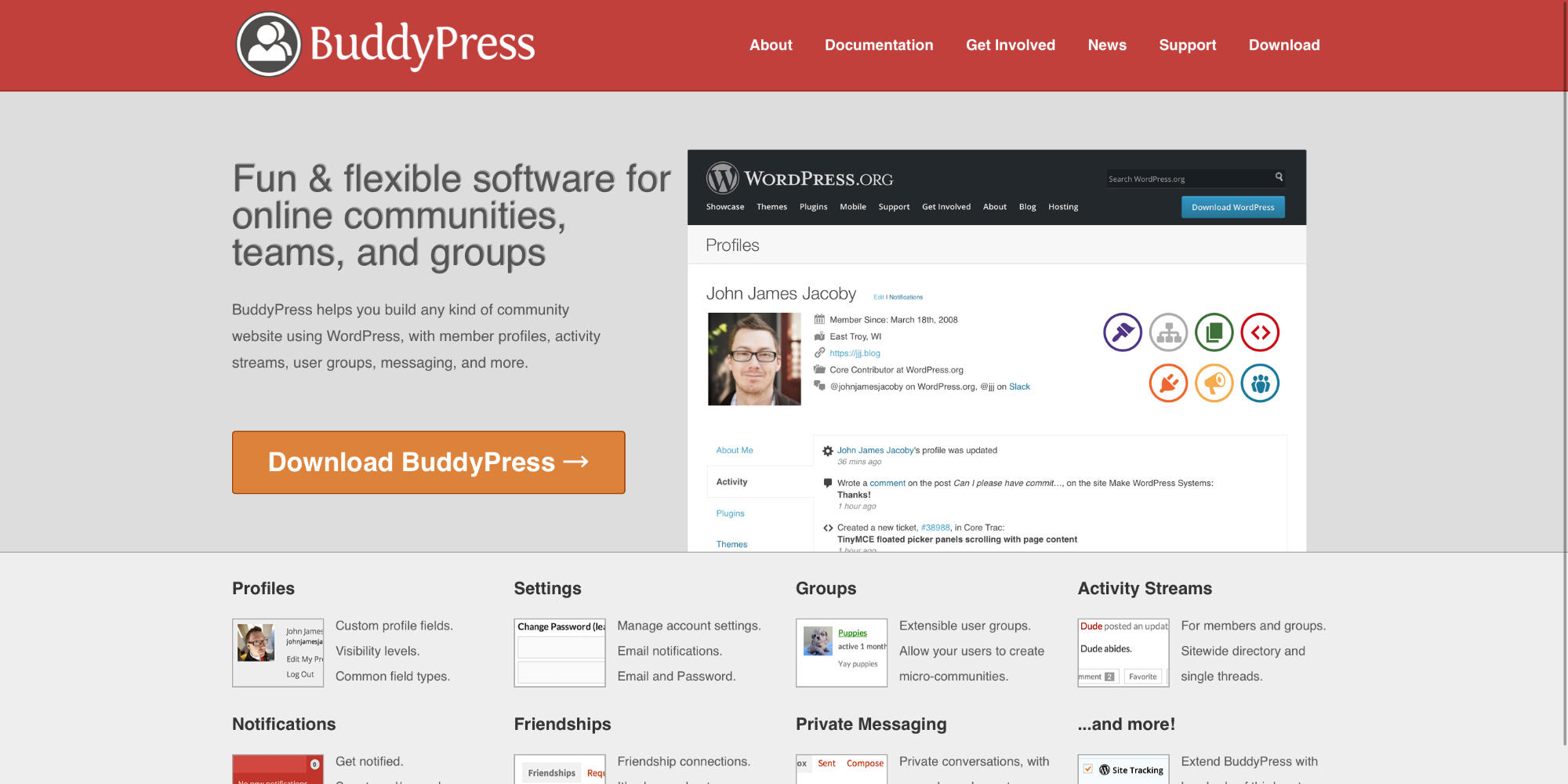 BuddyPress is the best WordPress social media network plugin in the market. It is made for a self-hosted content management platform. The plugin allows web developers to create and integrate a social media network into their website. BuddyPress is the most efficient way to build a social networking website with an administration area to manage the community. This plugin is handy for businesses seeking a vibrant online community that fosters community between the employees and customers.
BuddyPress is a modular plugin. It includes several tools for profile management, activity streams, post reactions and engagement, internal communication, activity dashboards, conversation threads, and many more. All these features can be enabled or disabled as per the website owners' needs. In addition, there are several themes and plugins explicitly made for BuddyPress, which makes it easy for the developers to extend its functionality further.
Overview of BuddyPress:
BuddyPress is a plugin for WordPress. It is an extensive plugin and adds a lot of functionality.
It's free. WordPress is open-source software. Like WordPress, people can download it anytime and use it without paying.
It is a social media network plugin. It has similar features to Facebook, which means you can create a profile, send private messages, add friends to your list, form or join groups, and many more.
It is a content management system. WordPress is famous for content that people love to publish and share. BuddyPress lets you create and update content on your WordPress website.
It is open for development. BuddyPress has advanced features and functions. However, as it is open-source software, its functionality can be extended using plugins. Hundreds of plugins are available for free in the plugins directory. The plugin is compatible with thousands of plugins in the WordPress market.
It is designed using themes. It is possible to change the look and design of the BuddyPress website. Free and premium themes are available for BuddyPress.
Core features of BuddyPress:
Create and update profiles.
Add friends and communicate.
Form groups or join available ones.
Follow activity streams.
Create blogs.
Participate in forum discussions.
Integrate your WordPress website into social media.
and many more.
BuddyPress has a great support page with lots of instructions, where you can find answers to your questions and queries. It also offers a community where plugin developers and plugin users communicate with each other and solve problems.
👉🏻 Get it here
2. MemberPress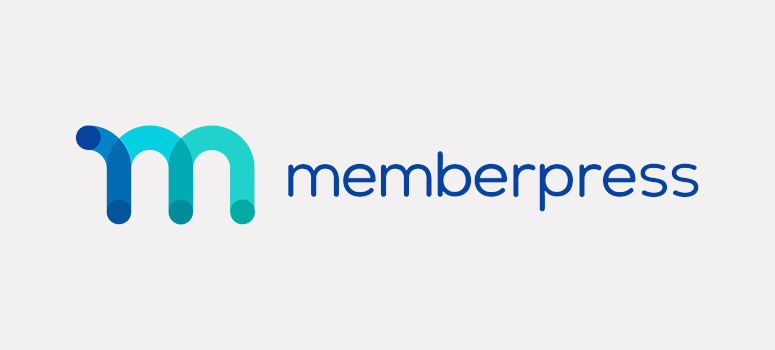 If you want to create a more engaging social network website with online courses, communities, membership websites, or coupon stores, MemberPress is the best tool in the WordPress environment. It allows you to create subscriptions and restrict access to user-based subscription plans.
Promoted as the 'all-in-one' membership plugin for WordPress, MemberPress is known for its easy setup and numerous integrations. The plugin has a dripping content feature, which is the practice of releasing content to members at preset intervals over some time. For instance, you can create a course that sends modules by email once a week.
Overview of MemberPress:
It is powerful and easy to use. People will instantly start using the content within a short time. The plugin allows users to create, manage, and track membership subscriptions.
It works with any theme. The plugin works with any kind of WordPress theme, no matter where the theme is purchased from.
It has clear and relevant reporting. MemberPress lets you know how much money you are bringing in, which products are selling, and many more.
It has Full Blown subscription management. MemberPress will automatically grant or revoke access to your members based on their payments.
It is ultra-stable and secure. MemberPress is built from the ground up with ultra-tight WordPress integration, following PHP and WordPress.org's best coding practices for stability and security.
Core features of MemberPress:
Ridiculously Easy Setup
Easily Build & Sell Courses
Premium Community Forums
Works With Any Theme
Simple Payment Gateway Integration
Clear & Relevant Reporting
Full Blown Subscription Management
Unwavering Support
and many more.
To put it all together, MemberPress has several features that empower your WordPress website anytime. With the content expiration feature, you can limit the length of time that members have access to certain content.
With built-in community functions, you can turn your WordPress website into a community that can get people invested in your membership website. Members, who have a premium subscription, will be able to change their subscription level, pause subscription or cancel any time. MemberPress also integrates with your current email marketing service provider.
👉🏻 Get it here
3. WP Symposium Pro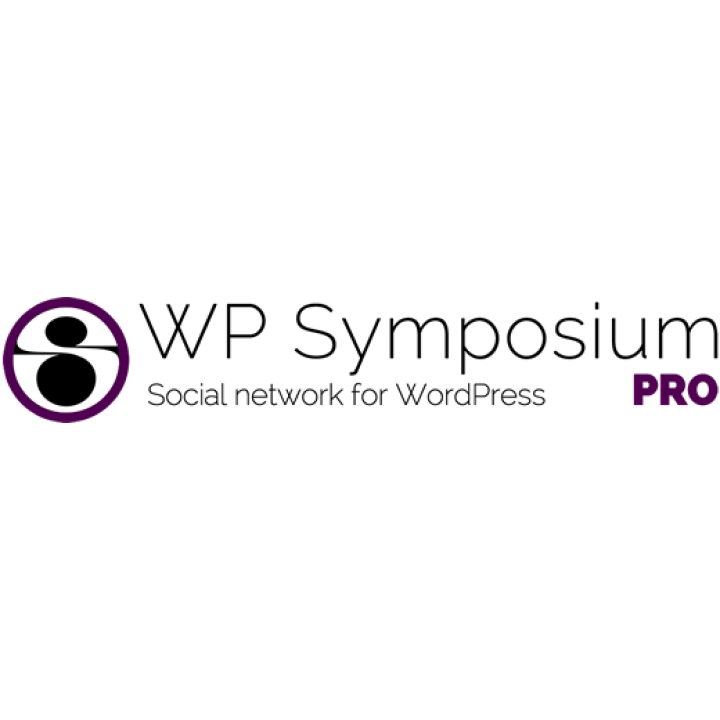 WP Symposium is undoubtedly another best plugin to create a social network website using WordPress. This plugin is highly compatible, customizable, and works great on every WordPress website. It is used to create your own social network in your WordPress website with several features such as an activity wall, friends, forums, private mail, and many more. Moreover, this plugin provides profile security, connections, chats, and a notification bar.
WP Symposium Pro is available on WordPress.org. This plugin integrates seamlessly into your website if you have a bilingual website. The premium extensions are available on the official website and have different prices. WP Symposium Pro can be used individually or all together to produce a social networking website using WordPress.
Overview of WP Symposium Pro:
It is easy to use. The plugin has a simple setup process and easy-to-use features. It has multiple premium extensions that help you extend the functionalities of your social media network website.
It has several useful features. The plugin offers a variety of functionalities to your social network WordPress website. It allows you to send email notifications to different users to alert them to specific activities and provides a member profile page with the help of an activity wall and posts.
It offers a premium experience. WP Symposium Pro provides live chat windows, groups, photo albums, events, Facebook shared status, and mobile access.
It works with multilingual websites. The plugin allows you easily to change all the text your users will see-through options. If you use WPML, it works with that plugin too.
Core features of WP Symposium Pro:
Incredibly compatible
Massively customizable
Decent pricing
Great support
Good documentation for users
and many more.
WP Symposium Pro gives you the option to buy the premium version or get individual add-ons. It comes with informative documentation and shortcodes. However, it has some cons as well. The official website is poorly executed; you cannot look for more details about the plugin. It has limited functionality on the free version.
👉🏻 Get it here
4. PeepSo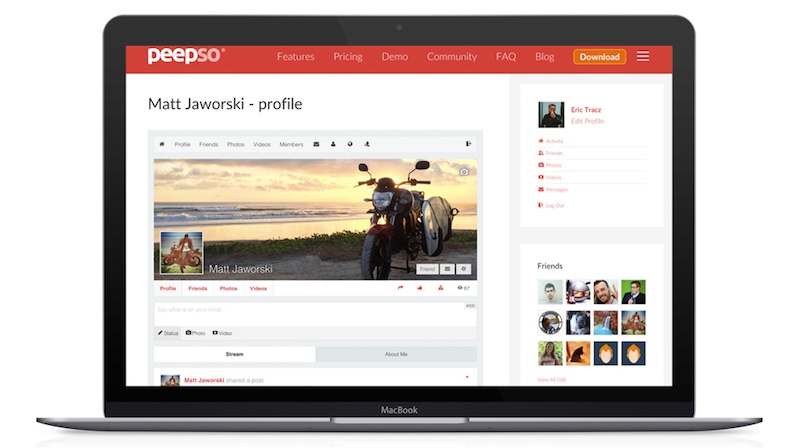 If you are looking for a lightweight plugin, PeepSo stands out as an extraordinary WordPress social network plugin. This plugin offers various add-ons and additional features that you can add to your social network WordPress website. PeepSo lets you create your own private social network website. It allows you to quickly and effortlessly add a social network for your followers and engage with them without any issue.
It has several features that members can sign up for, create profiles, publish posts, share images and videos, react to the content, send messages, and many more. The idea is similar to Facebook; however, people will not worry about algorithms on your social network website. If you run an eCommerce website, it is an outstanding tool for creating a community centered around your products or services, where you can improve and enhance them according to the feedback of your community.
Overview of PeepSo:
It helps to foster a community. The plugin makes it easy to get to know the person behind the brand. It allows your fans and followers to see more than your logo and understand why they choose your brand.
It gives you the power to control. PeepSo offers you control over your community in terms of security and features. It allows you to control how users interact with your posts, to limit what they share. The privacy features provide more protection compared to other big social network websites.
It has a modern design. The design is based on Facebook, which means your community will not face any challenges while using your social network website.
It has regular updates and bug fixes. One of the most extensive features of PeepSo is its frequent updates and maintenance. The developers make changes weekly, but they also include new features along with bug fixes.
It can improve customer retention. The plugin helps you connect your customers and give them a direct line to you. This can create a close relationship with your brand and keep them coming back for more.
Core features of PeepSo:
Frontend user registration, login, search, and profiles with avatars and cover images
Followers system
Unique Views counter on users posts
Custom reactions on user posts
Blog posts integration with comments and reactions
External links redirecting warning
Assign custom badges
Built-in GDPR Compliance Settings
and many more.
There are three separate tiers: the Basic Bundle, the Starter Bundle, and the Ultimate Bundle. Each of these plans comes with PeepSo Core and additional plugins. The number of extra plugins you get will depend on which plan you choose for your social network WordPress website. It is not a free plugin but offers different functionalities in different price ranges.
👉🏻 Get it here
5. User Pro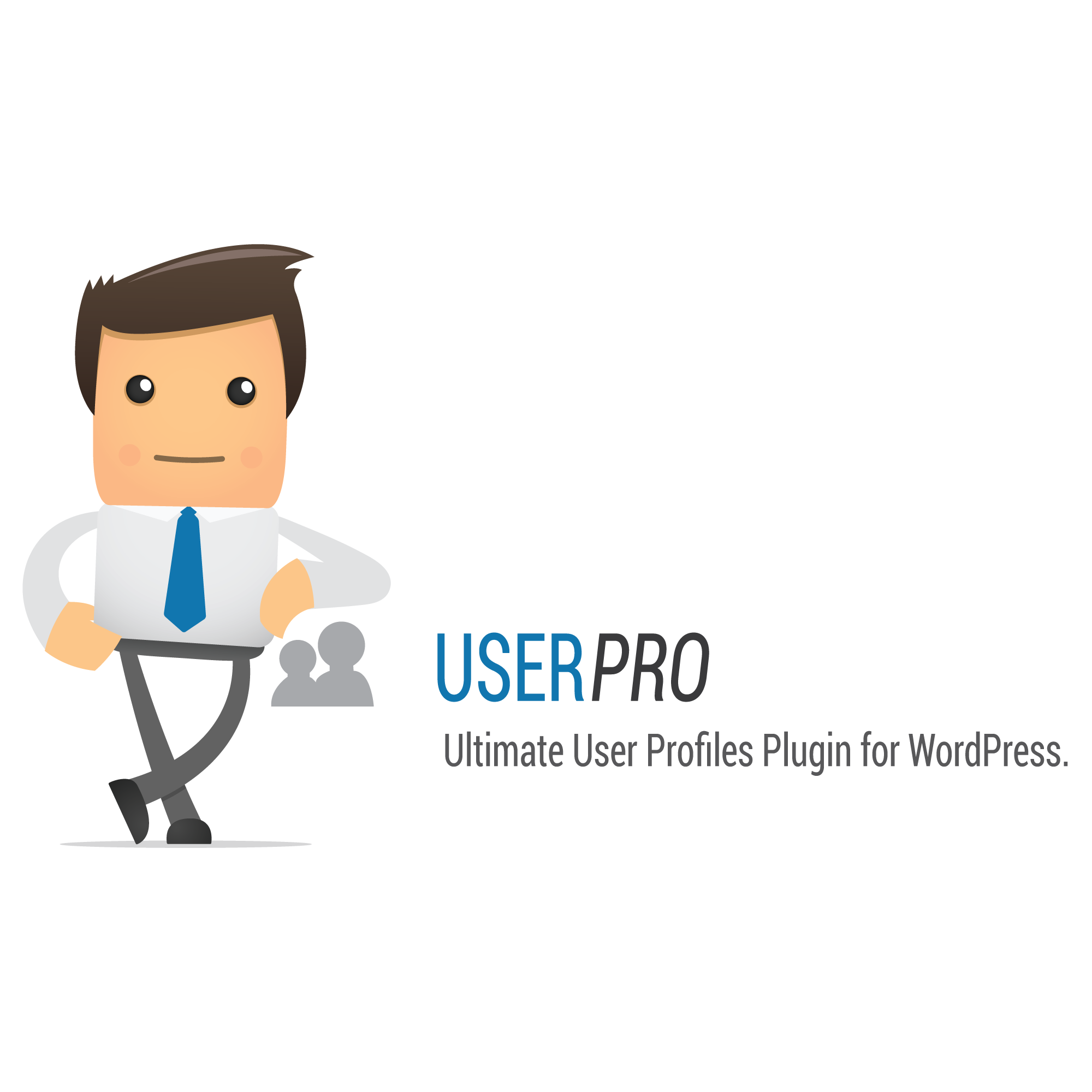 User Pro is another fantastic WordPress plugin with outstanding features such as social connect and integration, user badges, content restriction, verified accounts, and so on. The plugin enables the creation of beautiful front-end user-profiles and community websites using WordPress. The compatibility and frequent updates make this plugin a great choice for social networks. User Pro comes with unique customization options, ready-to-use skins, unlimited CSS support, and Google fonts.
One of the main draws of the plugin is that it allows you to create engaging, detailed front-end user profiles. Users can edit their profile information and avatar. WordPress does not require much data when a user decides to register by default. But with User Pro, you can include up to 30 different fields for the profile. The plugin allows you to set up many various registration forms for your users, which helps to create active communities by adding additional social functionalities to users' profiles. Last but not least, the plugin lets you restrict content to members, verified accounts, or specific user roles.
Overview of User Pro:
It allows you to create fantastic registration/login forms. You can embed fully customizable registration and login forms anywhere you want with many customization options.
It has outstanding user profile features. Unique and eye-catching user profiles can change the overall look of your social network WordPress website. All users will have attractive profile card customization options.
It is the best tool for viral marketing. When a new user connects to your website with their other social media account, User Pro automatically publishes a custom post on their wall or timeline.
It has better privacy. With this plugin, you can stay in control of who reaches your website, certain pages, groups, etc., by restricting content for specific users or globally.
It provides excellent support and documentation. The developers of the User Pro provide very detailed documentation on how to set things up or how to fix them.
Core features of User Pro:
Fully responsive designs
In-built skins, icons, fonts
Advertisement and community features
SEO friendly layouts and designs
Auto-redirection after login or signup
Email notifications
Private/public user activity stream
Seamless integration with other plugins and tools
and many more.
To sum up, several minor features will make your workflow creative on your social network WordPress website. You can set up redirects when users log in or sign up on your website. It will redirect them to the determined areas based on specific criteria. The plugin allows your users to publish posts entirely from the front-end, which means they also don't need to register for the WordPress website backend. User Pro integrates with MailChimp, AWeber, and Campaign Monitor to implement newsletter functions. In addition, the plugin has a reasonable price; all is for just $39.
6. Ultimate Member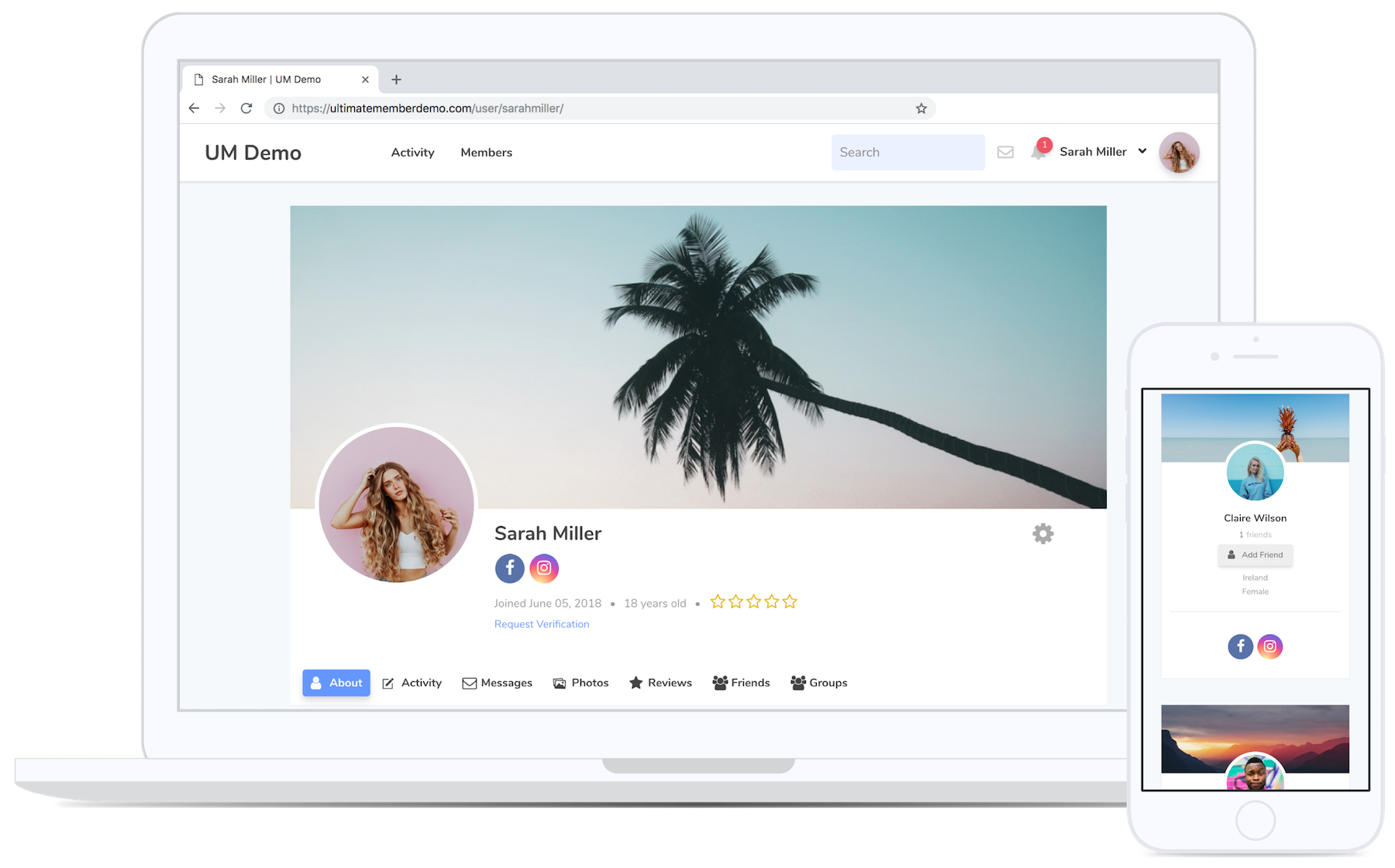 The last plugin in our list is Ultimate Member. This plugin is a perfect choice for creating advanced online communities. It gives you a wide range of functionality which allows you to add delightful user profiles to your social network WordPress website and create modern online communities with ease. Also, you can increase the functionality and features by using several extensions such as user notes, profile tabs, user location, display online users, and many more.
Ultimate Member is completely mobile-friendly and fully integrated with other extensions; you can easily design your website using Elementor or other page builders. Some of its features include SEO optimization, Drag and Drop builder, front-end user registration, login forms, etc.
Overview of Ultimate Member:
It allows you to create outstanding social network websites. The plugin offers a modern and elegant design for your WordPress website.
It has free extensions that you can use on your WordPress website. By using these extensions, you can enhance the functionalities of your website for your users.
It provides member directories. You can allow your users to find each other using advanced member directories easily. These directories can display specific roles, social icons, profile photos and cover photos, search options, and so on.
It gives you control over your social network website. Ultimate Member allows you to restrict access to your website both globally and on a per/page post basis.
Core features of Ultimate Member:
Front-end user profiles, registration, and login
Custom form fields
Drag and drop form builder
User account page
User emails
Content restriction
Conditional navigation menus
and many more.
Ultimate Member comes with three plans, including the free version of the plugin. One of the great sides of the plugin is the 30-day money-back guarantee. If you don't like the product or service, they will return 100% of your money without questions. Ultimate Members help you stand out by its amazingly exceptional features and functionality.
👉🏻 Get it here
Wrap Up
In a nutshell, building a social network website with WordPress will be fruitful for your business. You will build your community and connect with them anytime you wish. Your community will improve your branding and advertise your products/services on other social media platforms. If you want to take your website to the next level, these plugins will be the best tools for your business strategy as they work perfectly with page builders and WordPress themes. By building a community of like-minded people, you can share innovative ideas, get feedback, and improve your presence and reputation among people. Don't forget that all the plugins mentioned above have decent security options, which you can earn the trust of your community. With that being said, we hope this article will help you to build your social network website using WordPress and grab people's attention to your business.