Black Friday shopping tips: How to make the best deals in 2022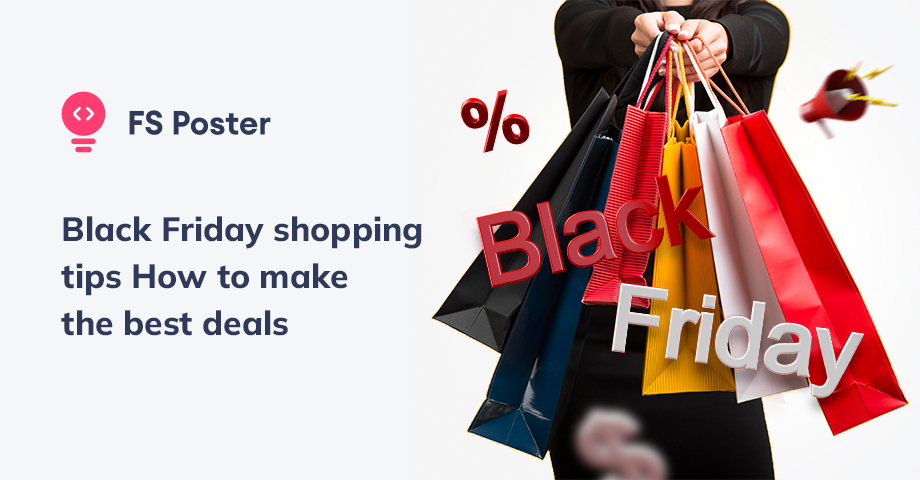 Social Networks
Oct 20, 2022
Updated at: Nov 16, 2022
It's that time of year again! The leaves are changing color, the days are getting shorter and Black Friday is approaching. Are you ready for the biggest shopping day of the year? If not, don't worry! We are here to help.
In this blog post, we will discuss Black Friday shopping tips to get the best deals in 2022. Stay tuned, because we'll also be posting a list of our favorite Black Friday deals for 2022!
What time black Friday start in 2022?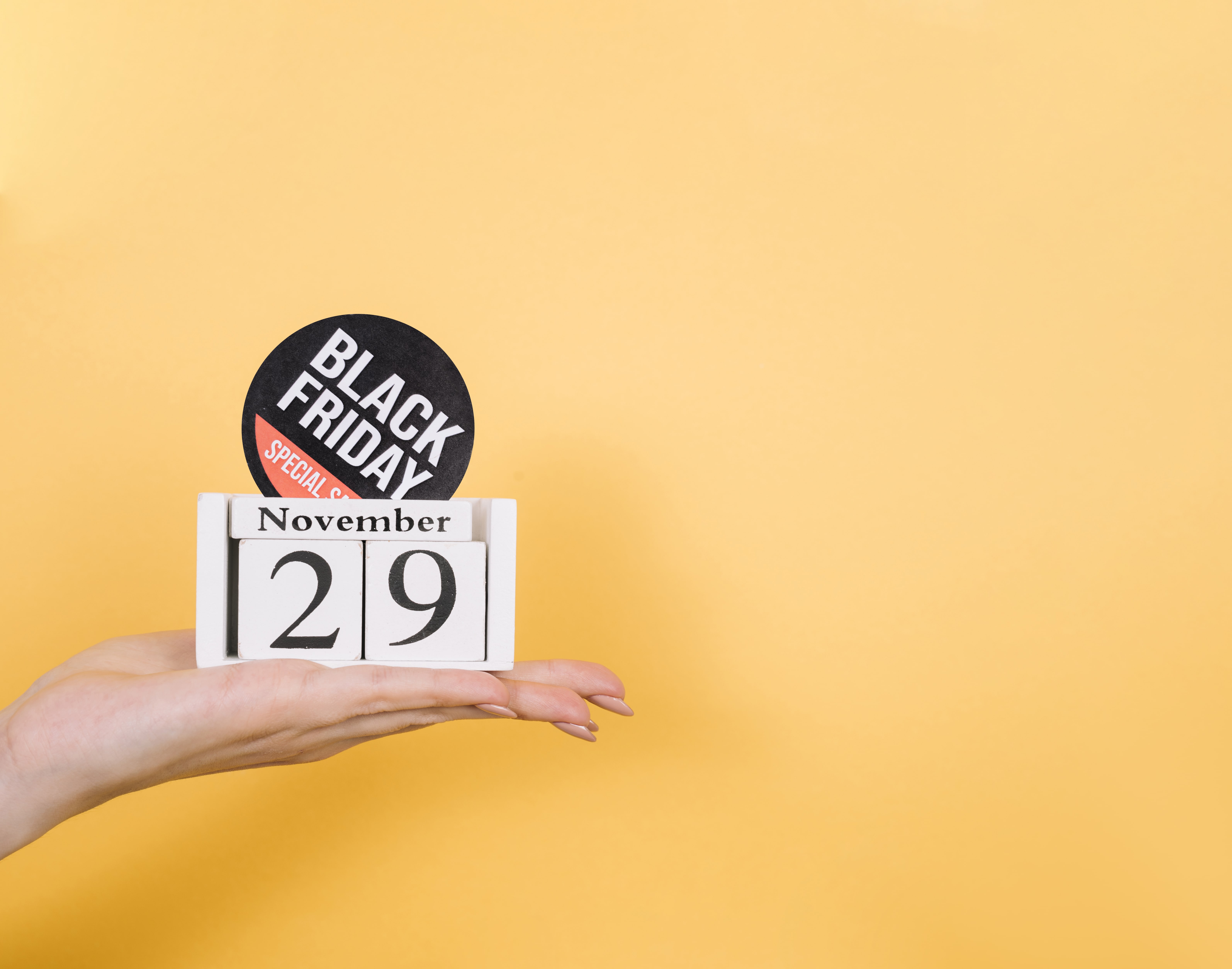 While the date of Black Friday changes every year, it always falls on the day after Thanksgiving. In 2022, Black Friday will be on Friday, November 25. Many retailers start their Black Friday sales early, sometimes as early as the Monday or Tuesday before Thanksgiving. So, if you're looking for the best deals, be sure to check your favorite stores' websites starting on Monday, November 21.
Some stores also offer extended hours on Black Friday, opening as early as 5 a.m. or 6 a.m., and staying open late into the night. If you want to avoid the crowds but still score great deals, many retailers offer online-only specials that start on Thanksgiving Day or even earlier. You can also shop online and pick up your purchases in-store, which is a great way to avoid shipping costs.
What are the most popular items on Black Friday?
The most popular items on Black Friday vary from year to year, but there are always a few hot items that everyone is looking for. In recent years, these have included big-ticket items like TVs and laptops, as well as smaller items like coffee makers and Instant Pots. If you're looking for the best deals on Black Friday, be sure to keep an eye out for these popular items.
Are you ready for the biggest shopping event of the year?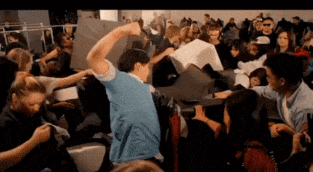 Shopping Tips for Black Friday
1. Make a wish list
The best way to take advantage of Black Friday discounts is to know what you want before the event. That means making a wish list of items you really need or want, and not get caught up in the hype of knocking deals. Create a list by noting the brands and features you have determined for yourself. By creating a list, you can make sure you only buy products that are worth the discount.
2. Follow your favorite brands on social media
Being active on social media is one of the Black Friday shopping tips you can't overlook now. Many brands will be advertising their Black Friday deals on social media, so be sure to follow your favorite brands on platforms like Twitter and Facebook.
Sign up for email newsletters to be among the first to know as soon as special deals are released. Look out for special discounts and incentives in your inbox and on Instagram, Facebook, and Twitter, and share deals with your friends. That way, you'll be the first to know about any special offers or discounts.
3. Bookmark your favorite brand's websites
As you browse retailer websites, you might find that some of the brands you want are cheaper at one store than another. By bookmarking the brand's website, you can quickly check whether it offers a better deal than the retailer. Some brands also offer coupons and other discounts on their websites.
Search engines will help you find retailers that sell the products you want, but they may not find all the brands that interest you. For example, if you want a new pair of Nike sneakers, it's easier to go directly to Nike.com than to go directly to Nike.com, searching for "Nike shoes Black Friday deals."
4. Set a budget
Best of all smart tips for Black Friday. Black Friday can be a great opportunity to save money, but it can also be easy to overspend. Before you start shopping, set a budget for yourself and be prepared to do whatever it takes to stick to it. If you really have to spend, see if it's really necessary for you. This will help you avoid impulse purchases and keep your spending in check.
5. Resist upsells and add-ons
While you're shopping for Black Friday, you'll be flooded with offers to add complementary items to your order or upgrade to premium versions at a higher price. Additional products or services may be offered to you when you shop online or in stores. These offers are called "upsell" and may sound tempting, but resist them if they don't exceed your budget.
If you don't plan to buy the products anyway, resist the temptation and stick to your budget. This way, you can avoid overspending and spending your holiday shopping budget.
6. Collect coupons
Coupons are one of the best Black Friday shopping tips you can start applying earlier and benefit when the deals are available. To get the best deals on Black Friday, it's important to be prepared. One way to do this is to collect coupons in advance.
Many retailers offer coupons that can be used on Black Friday, and some of these coupons can be found online.
7. Shop early
Another of the cyber Monday shopping tips take a step into your holiday shopping by checking the Cyber Monday sales as soon as they start. Cyber Monday is the perfect time to shop for items that are often sold at full prices, such as electronics, clothing, and jewelry. By shopping early, you'll be able to take advantage of the best deals and avoid crowds.
8. Compare prices
Well, this can be hard in discount seasons when everyone is craving discounted prices. Yet we encourage you to check and compare multiple sources before making a final checkout.
Many sellers claim to offer the best deal on Black Friday while sure there are alternate sources to check.
9. Check your credit card coupons
Black Friday is the perfect time to save big on your holiday shopping. But before you hit the stores, make sure you're getting the most out of your credit card. Check to see if your card issuer is offering any special Black Friday deals or coupons that you can use at checkout. You may also be able to earn additional cash back or rewards points by using your credit card at Black Friday sales.
10. Shop Online
One of the most applicable Black Friday shopping tips is shopping online. Most Black Friday deals are available online, so you don't even have to leave your house to take advantage of them! Plus, you can avoid the crowds and the hassle of going to the store.
To make sure you get the best deal possible, do a little research ahead of time and create a list of the items you're interested in. That way, you can make sure you're getting the biggest discount possible.
Wrap up
We have come to the end of another blog. I talked about Black Friday shopping tips on this blog. Globally, Black Friday is the busiest shopping day of the year.
-It falls on the fourth Friday of November and is a day when retailers offer deep discounts on products and services.
-Black Friday has been growing in popularity each year, with more people taking advantage of the deals available to them.
-In 2022, Black Friday will be even more significant as shoppers continue to look for ways to save money.
-The best way to take advantage of Black Friday sales is by planning ahead and doing your research.
-There are many different types of deals that you can find on Black Friday, like Black Friday SaaS deals, so it's important to know what you're looking for before you start shopping.
-Some great Black Friday shopping tips for saving money include: signing up for email lists from your favorite stores, downloading apps that give you access to exclusive deals, and using cash instead of credit cards.
-Black Friday isn't just about buying things; it's also a great opportunity to get rid of old items that you no longer need or want.
-Finally, remember to have fun! The best part about Black Friday is getting some great deals without having to spend too much money.