Consider These Things While Choosing A Logo For Your Website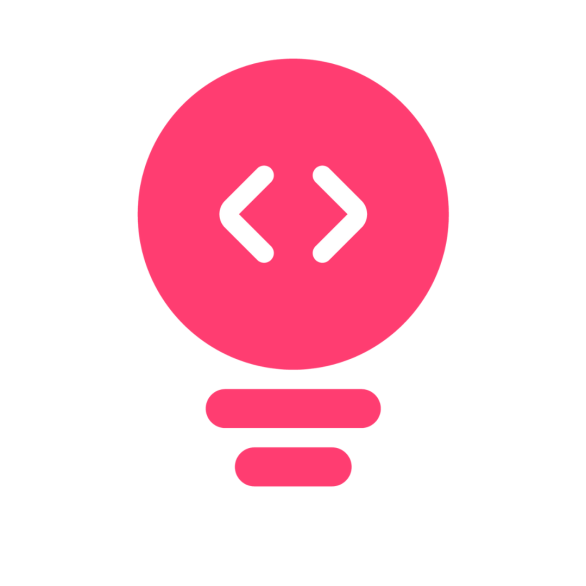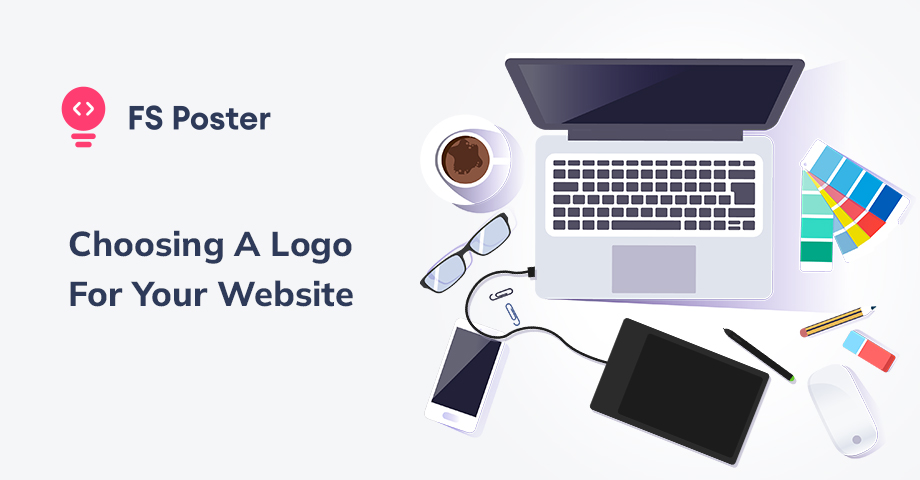 Social Networks
Jun 07, 2022
Updated at: Mar 13, 2023
Whenever you make a plan to start a new business or a brand new website, the most important decision at that moment is what should be the logo for your brand or website. A well-designed logo is powerful enough to engage a significant number of people. Your logo is the face of your website, so it has to be perfect and unique.
It is taken as the first and most necessary thing that every single being notices and admires when they visit your site. So it is highly essential to choose a logo wisely that accurately represents your website's mission, goals, and purpose to the visitors. Also, it is said that a well-created logo has the ability to convert visitors into customers. People get attracted by the website logo if it has uniqueness and charm in it. So spend time on designing a perfect logo that will get appreciation from everyone.
Obviously, we know well that creating a logo can be a difficult task for you if you are not proficient enough with graphic designing skills as there are so many factors to consider. But you do not need to be worried anymore.
This post is for all those people who are having trouble creating a logo and are confused about what should be the ideal logo for their website. So if you are one of them, you should keep reading this entire post.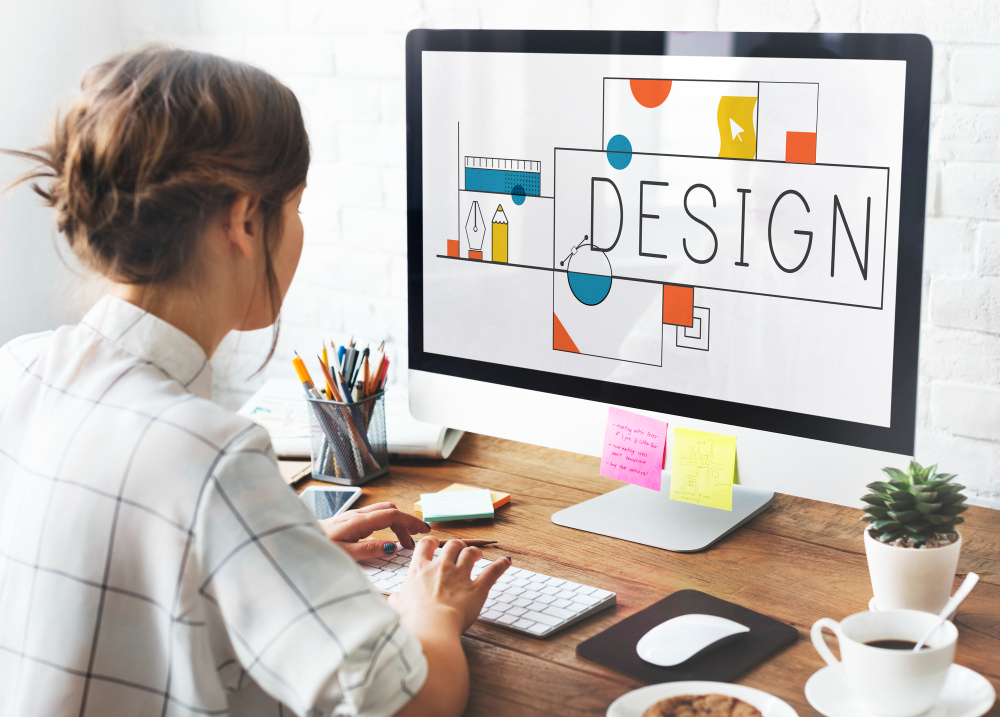 Why is a logo required for your website?
A logo plays an important role in adding incredible worth to your website. A logo is absolutely required at the time when you plan to market your website to the world. People recognize every website or brand by first looking at its logo. Also, a logo gives viewers a clear understanding of what your website is all about and what your specialities are, and what you are offering to them.
Moreover, it has been noticed that the designers and the website organizers have faith that an outstanding logo is a noteworthy feature of your website. It can communicate with the visitors and is proficient enough to convert them into your potential customers. Also, it is taken as a truth that a logo is a sign of loyalty and the dignity of your website or brand. One of the most important things is that you can use your website's logo anywhere and anytime to promote your website or brand in the local market as well. When you post your ads on any social media platform, and if you use manual printed ads, your website logo will tell the audience what and who you actually are and what they can get from you.
If you do not have enough graphic designing skills and wonder how you can design a perfect logo for your website, you should use the under-mentioned way.
How to design a perfect logo for your website?
There are multiple ways to design an outstanding logo. You can design your logo using designing software such as Adobe Photoshop. Unfortunately, it takes a lot of time since you have to design every single part of the logo by hand. However, among all the methods, the most valuable and stress-free way is the usage of an online logo maker.
Now every person does not need to take help from a professional designer. Instead of that, you can create perfect logos using a reliable logo maker free. The logo creator is an easy to use utility that enables you to design your own logo in a few clicks. The utility provides a wide range of logo designs that help you pick a template of your choice. You can choose a template based on the industry you have chosen for your website. All the logo ideas and templates are customized so that you can edit them as per your desire. You can easily add text, images, colors, font, and other relevant details while creating the logo using the logo creator.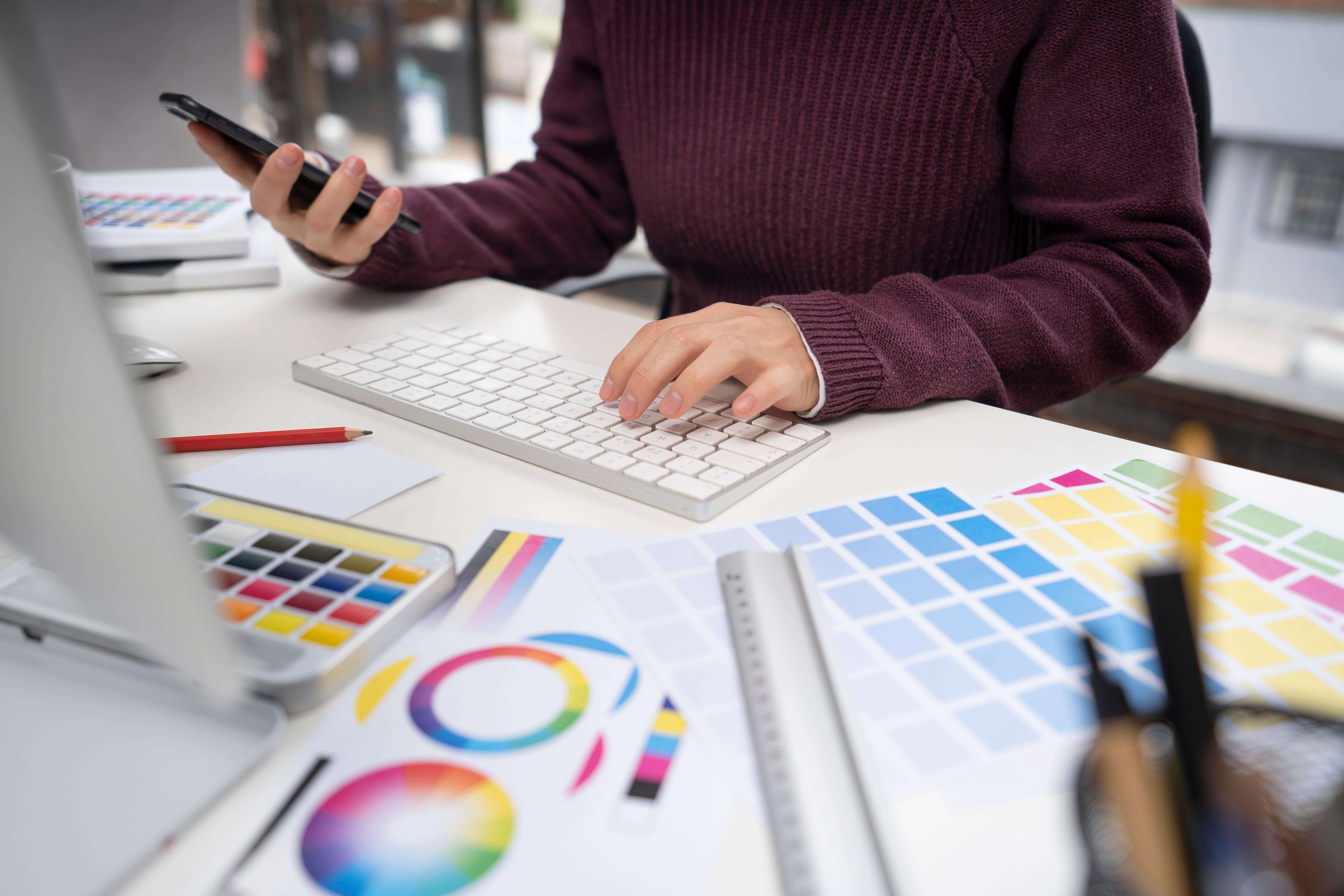 Keep these things in mind when choosing a logo for a website
When choosing a logo for your website, it is best to keep a few things in mind. First of all, you should know about what type of website you have. Is it a business website, a personal website, an E-commerce site, a social media website, an online newspaper or entertainment, or a blog site? Then, after getting to know the website type, you need to focus on collecting all those elements that are a must for making an appealing logo.
Moreover, here are a few tips that will help you choose a logo for your website. If you follow these guidelines, then designing a logo will be incredibly easy for you.
When choosing a logo, make sure the logo design should reflect your industry's niche. The relevant logo can provide you with multiple benefits for your website. Also, it is considered that a logo presents the mission and values of a site correctly to the audience.
A complex logo is always difficult to remember and may not be as effective as a simple one. So while designing a logo, it should be your primary objective to keep the logo simple and memorable. Also, a logo should be based on a message so people can connect with it.
A unique logo always helps you to set a strong reputation and identity for your brand and business website. Apart from the competition, a logo gives every brand and website worth. That is why the more it will be unique, the more it will help you gain appreciation.
Colors bring freshness to human minds. So always use attractive colors and fonts while creating your logo. The usage of suitable colors and clear fonts will indeed politely present your website. As a result, people will get attracted to your site just by looking at your website's logo.
The next but highly required element that makes an excellent logo is its everlasting quality. An impeccable and flawless logo stays with your website for a long time. The design you choose for your logo never gets old over time, so you should use a design that can appeal to the audience in every era.
Bottom line
Probably you have heard the statement that "Excess of everything is bad." The same goes when you design a logo for your website. You do not need to make a loaded logo with everything. Instead of that, you can make a logo that looks simple and attracts the viewer's attention. It has been noticed that a simple logo has more power to grab the audience's attention than those logos with excessive qualities. That extra and irrelevant details in a logo ruin its worth. So if you are not frequent with logo designing skills, you should provide yourself with ease and must use a logo maker to create perfect logos for your website.