Top 12 WordPress Ecommerce Themes for Small Businesses: Best Options for You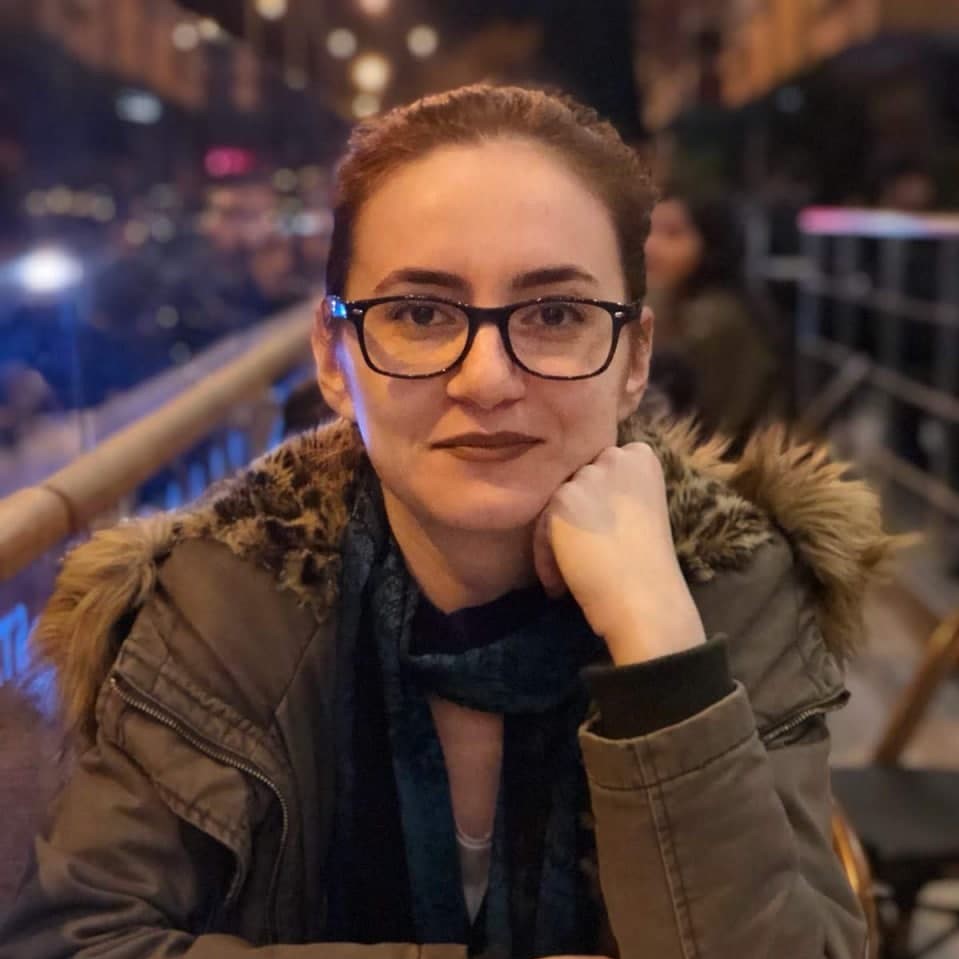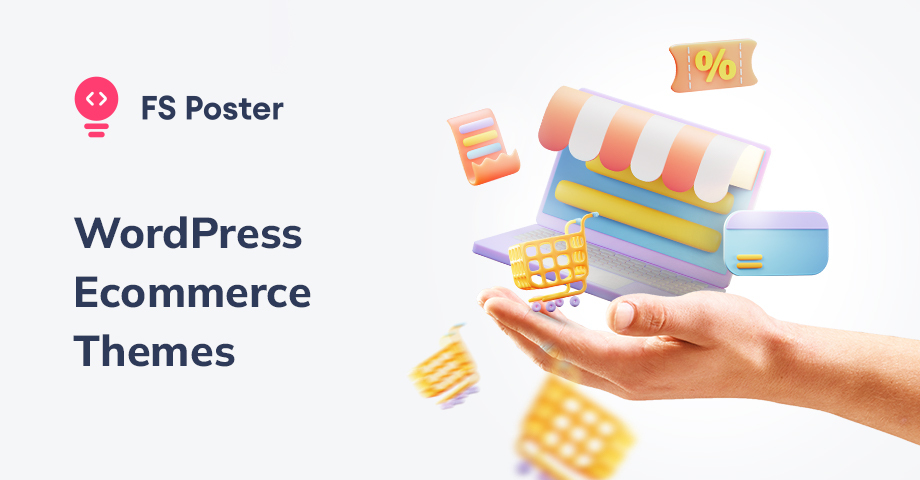 Plugin for WordPress
Jun 02, 2022
Updated at: Jan 19, 2023
Are you looking for the best WordPress ecommerce themes for your small business? If so, you're in luck! In this blog post, we will discuss some of the best options available to you. These themes are designed to help you create a professional and polished online store, and they come with a variety of features that will make the process easier for you. So, without further ado, let's get started!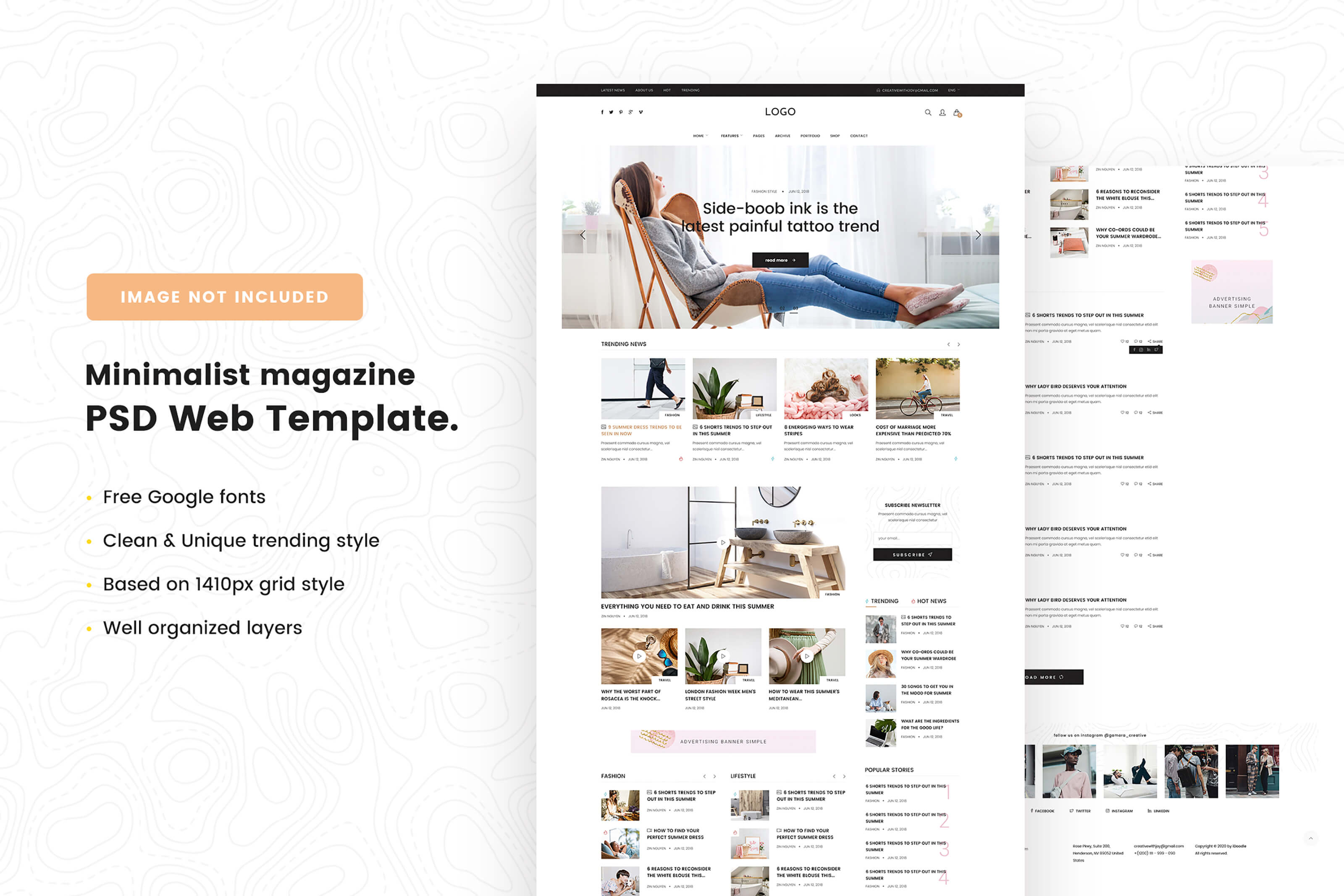 What is WordPress ecommerce, and why do small businesses need it?
WordPress ecommerce is a platform that allows you to create an online store. It is perfect for small businesses because it is easy to use and set up, and it comes with a variety of features that will make your life easier. For example, WordPress ecommerce themes usually come with built-in shopping carts, so you don't have to worry about setting one up yourself. Additionally, most of these themes are responsive, meaning they will adjust to fit any screen size. This is important because your store will look great on all devices, from laptops to smartphones.
So, if you're looking for an easy way to create a professional and polished online store, WordPress ecommerce is the way to go. And, if you're looking for the best WordPress ecommerce themes for your small business, read on! We will discuss some of the best options available to you.
How to choose WordPress ecommerce themes?
When choosing WordPress ecommerce themes, there are a few things you should keep in mind:
Think about the overall design of your store. Do you want it to be simple and clean, or do you want it to be more flashy and colorful? This is entirely up to you, and there are themes available to match any aesthetic.
Think about the features you need. As we mentioned before, most WordPress ecommerce themes come with built-in shopping carts. But, if you need other features, such as a slider or a contact form, make sure the theme you choose has them.
Consider your budget.
WordPress ecommerce themes range in price from free to hundreds of dollars. It all depends on your needs and preferences.
The best WordPress ecommerce themes for small businesses
There are a lot of great WordPress ecommerce themes out there, but not all of them are created equal. Here are some of the best WordPress ecommerce themes for small businesses:
ShopIsle
ShopIsle is a beautiful and easy-to-use WordPress ecommerce theme. It comes with a built-in shopping cart and a responsive design so that it will look great on all devices. Additionally, ShopIsle comes with a variety of customization options, so you can make it your own.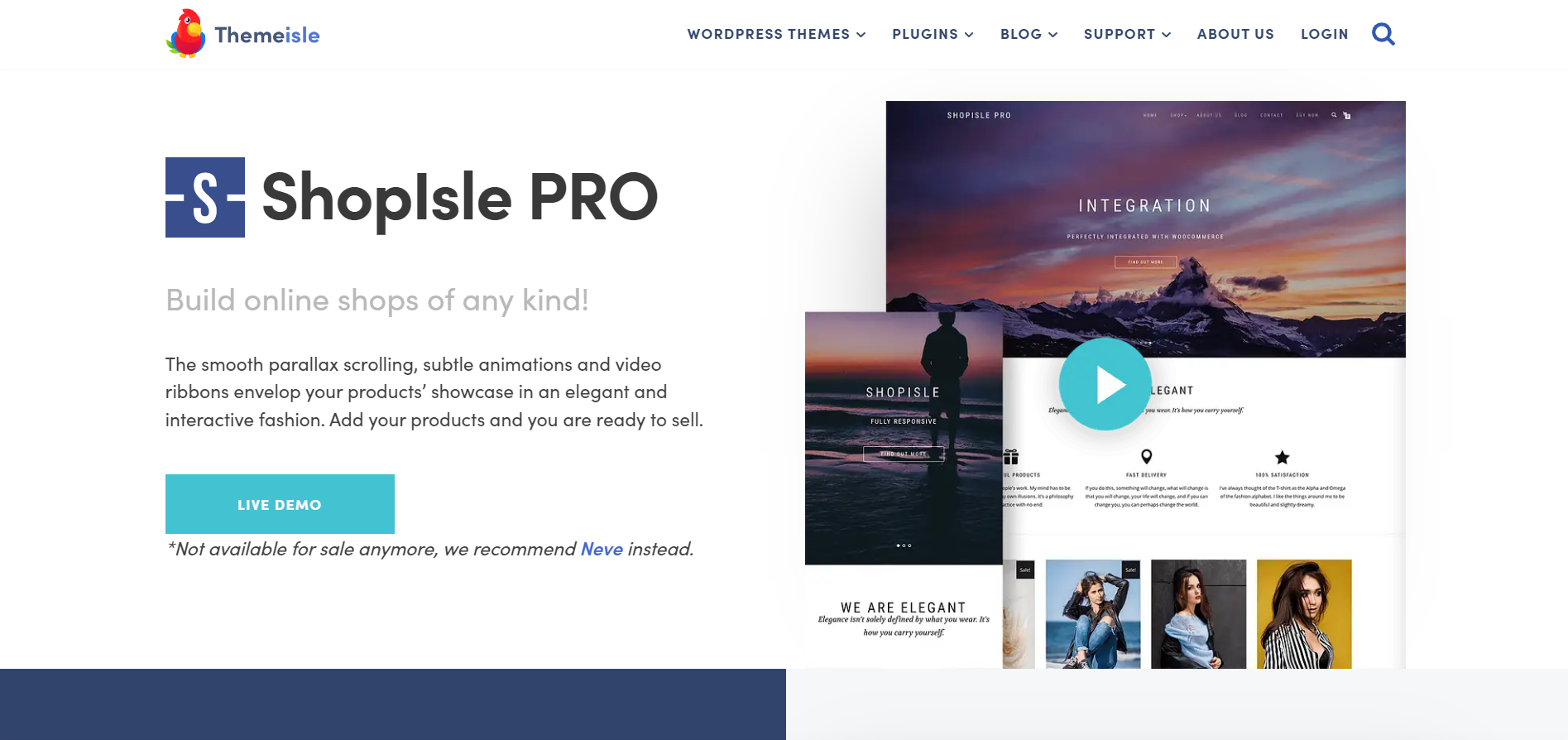 Shopkeeper
Shopkeeper is another excellent WordPress ecommerce theme for small businesses. It also has a built-in shopping cart and a responsive design. Additionally, it comes with a drag-and-drop page builder, so you can easily create custom pages for your store.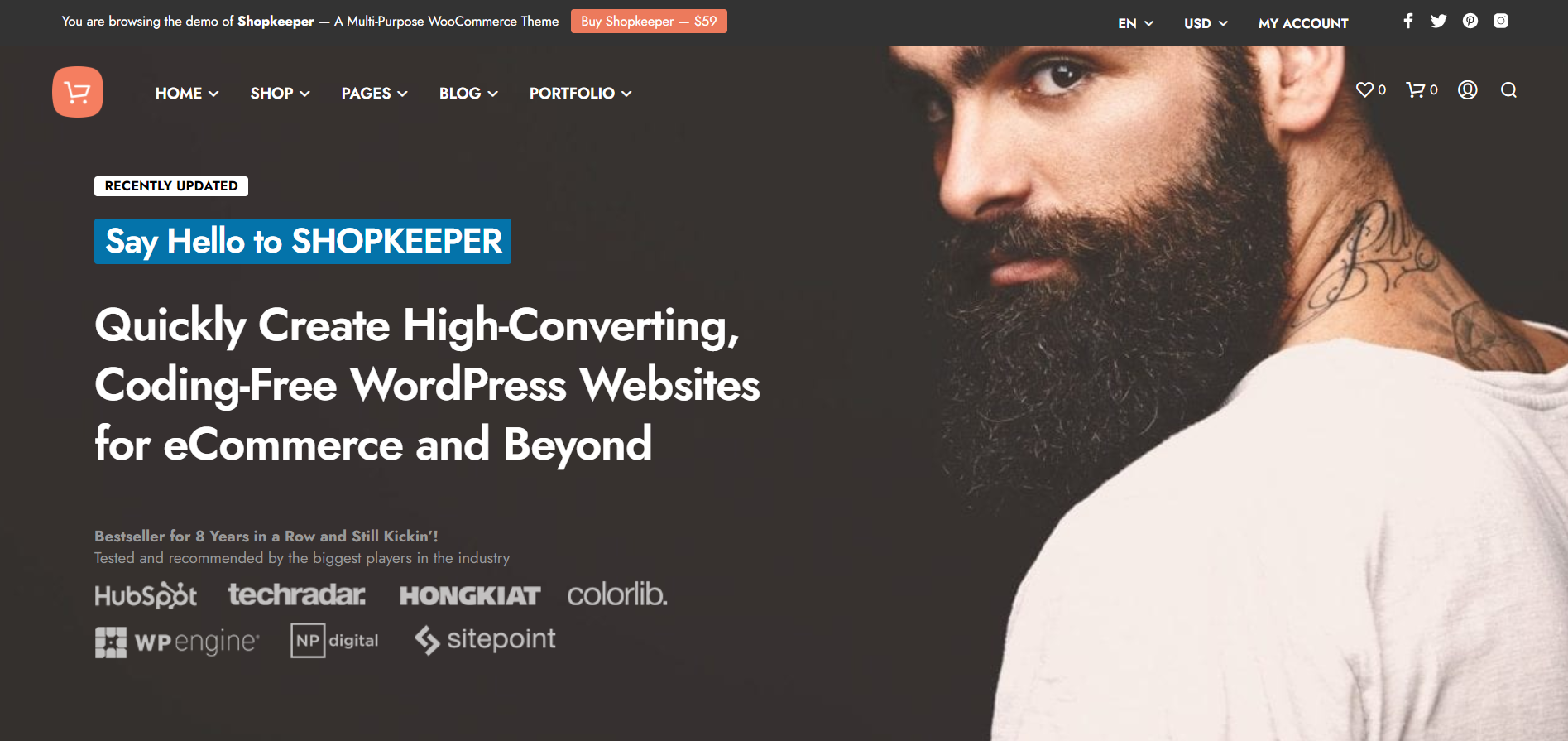 XStore
XStore is a powerful WordPress ecommerce theme that comes with everything you need to create a professional online store. It has a built-in shopping cart, a responsive design, and a variety of customization options. Additionally, XStore comes with a number of features that will make your life easier, such as product filtering and automatic image resizing.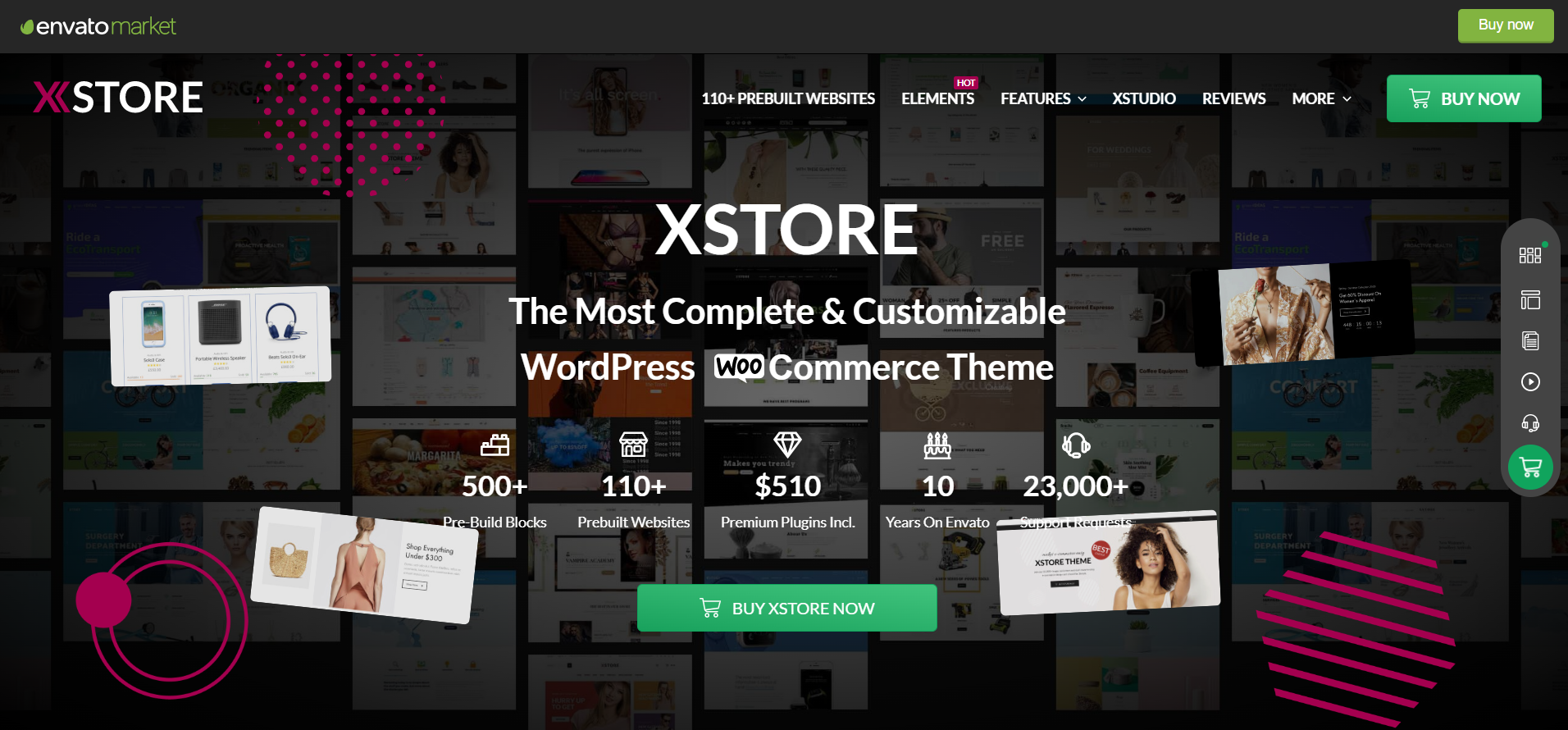 Jevelin
Jevelin is a general and fashionable WordPress eCommerce theme that makes constructing online businesses easier than it has ever been before.
Jevelin's commercial possibilities are virtually limitless, and it is ready to serve daily discounts just as rapidly as the WooCommerce eCommerce plugin can power businesses selling handcrafted products or digital product marketing.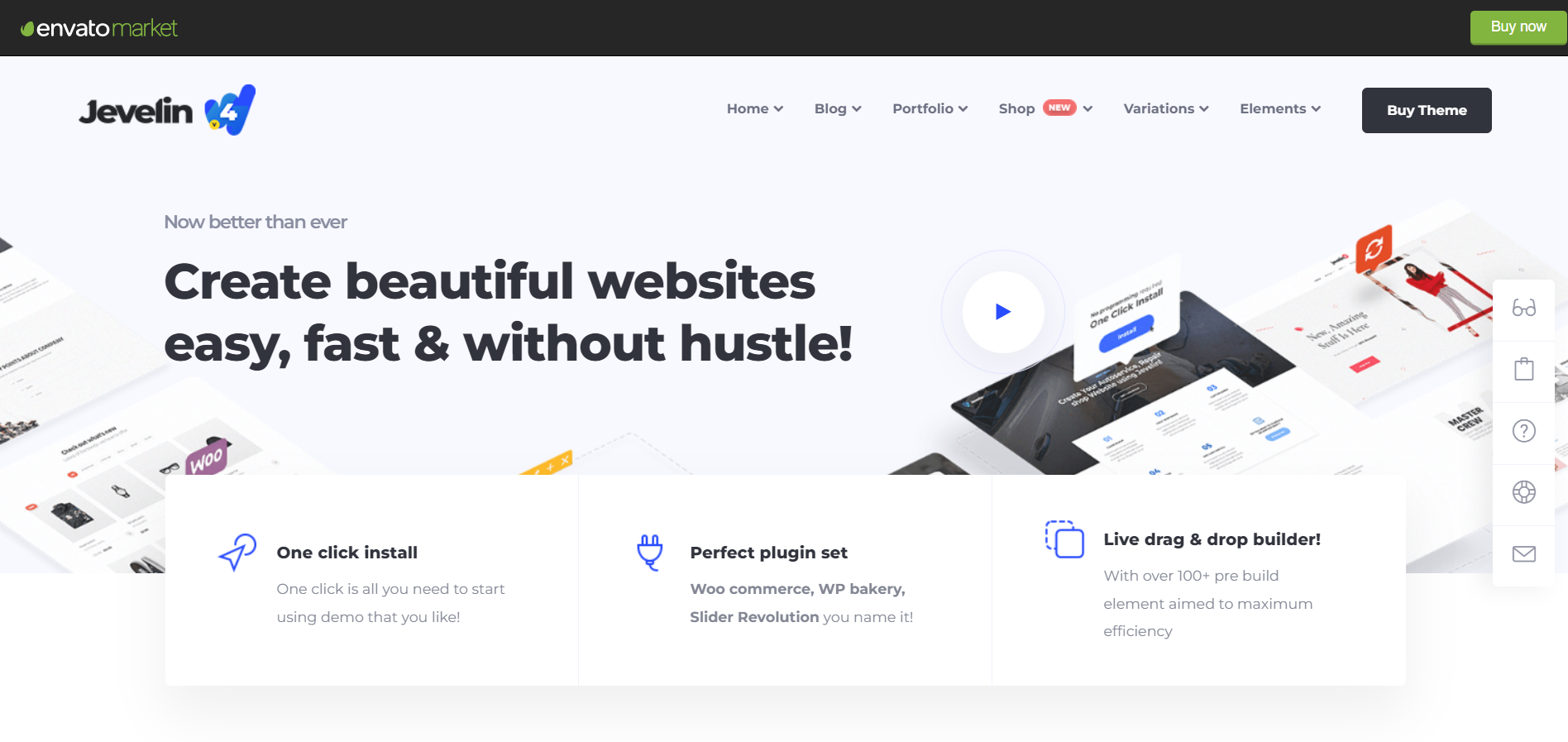 Webify
Webify is a simple eCommerce WordPress theme that comes with a plethora of features that can be used to construct sophisticated online businesses.
It functions well for webshops that sell things linked to fashion, such as clothing, accessories, bags, shoes, and others. On the other hand, the default layout is relatively easy to modify so it may be used for a completely different purpose.
Slider, top bar notice, mega menu, footer reveal, elegant single product layout, and blog section are some of the capabilities that Webify provides for its users.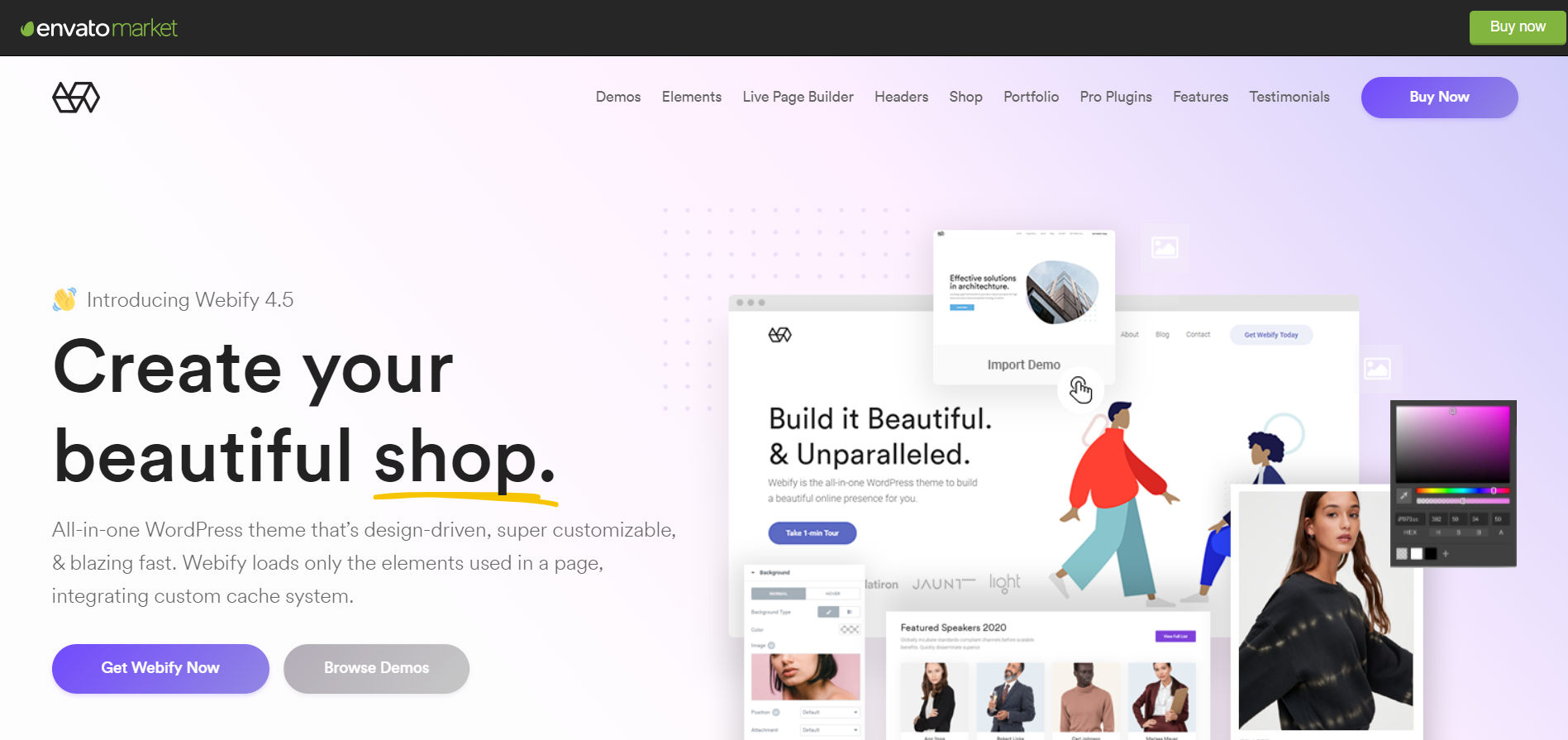 TheGem
TheGem is yet another all-purpose eCommerce WordPress theme equipped with a user-friendly visual page editor that makes it simple to construct even your first eCommerce website.
Because it uses the WPBakery page builder, this theme comes with more than four hundred different demo layouts that are very adaptable. This theme has over 60 different WPBakery elements, each of which has over 250 different parameters that may be customized.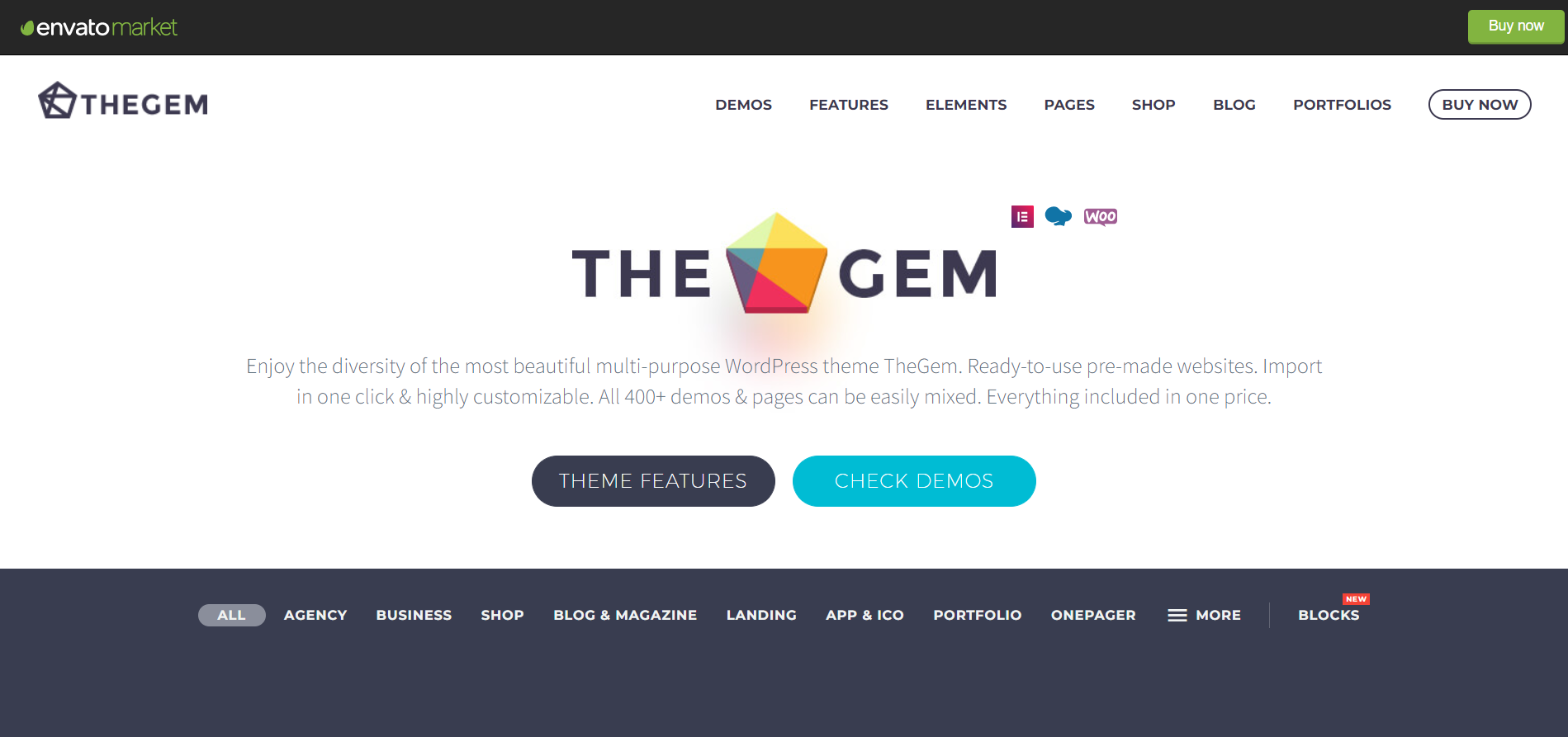 Kalium
Because it can adjust to meet your requirements, Kalium can provide you with a skin appropriate for every situation. (You are free to utilize it in a variety of web development endeavors.) This ensures that your website will always conform to the vision you have for it.
In a couple of minutes, the installer that only requires one click is able to import articles, pages, sliders, theme settings, and widgets. With Kalium, even a young child is capable of launching a thriving online business powered by WooCommerce. (It really is that simple.)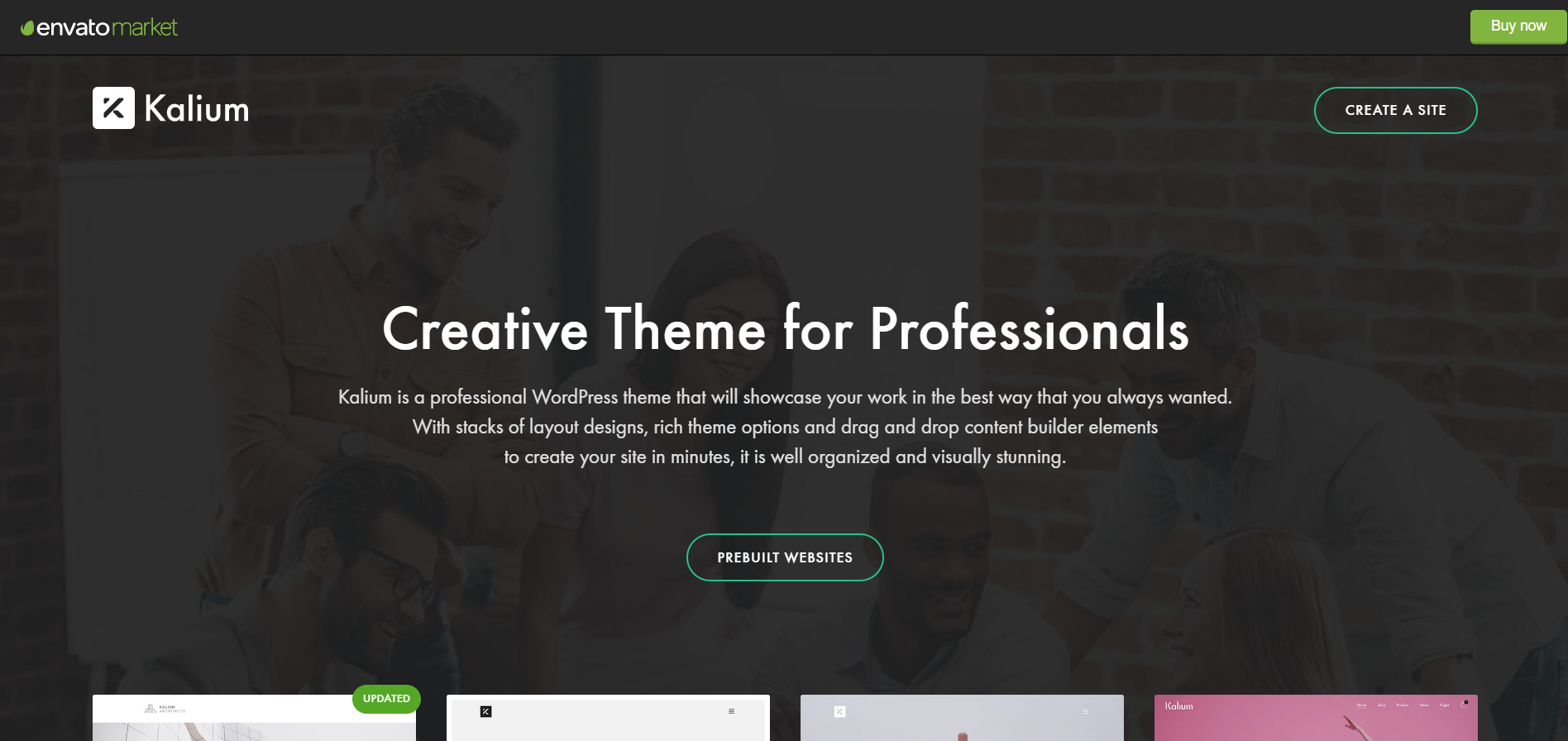 Uncode
The Uncode theme for WordPress is an effective eCommerce platform that can be used to handle a wide variety of online stores.
In addition to that, it comes with an improved WPBakery that has several powerful aspects, such as the Slider Revolution and the Layer Slider. Additionally, Uncode comes with a comprehensive, advanced theme options panel that gives users a wide range of choices to customize the theme.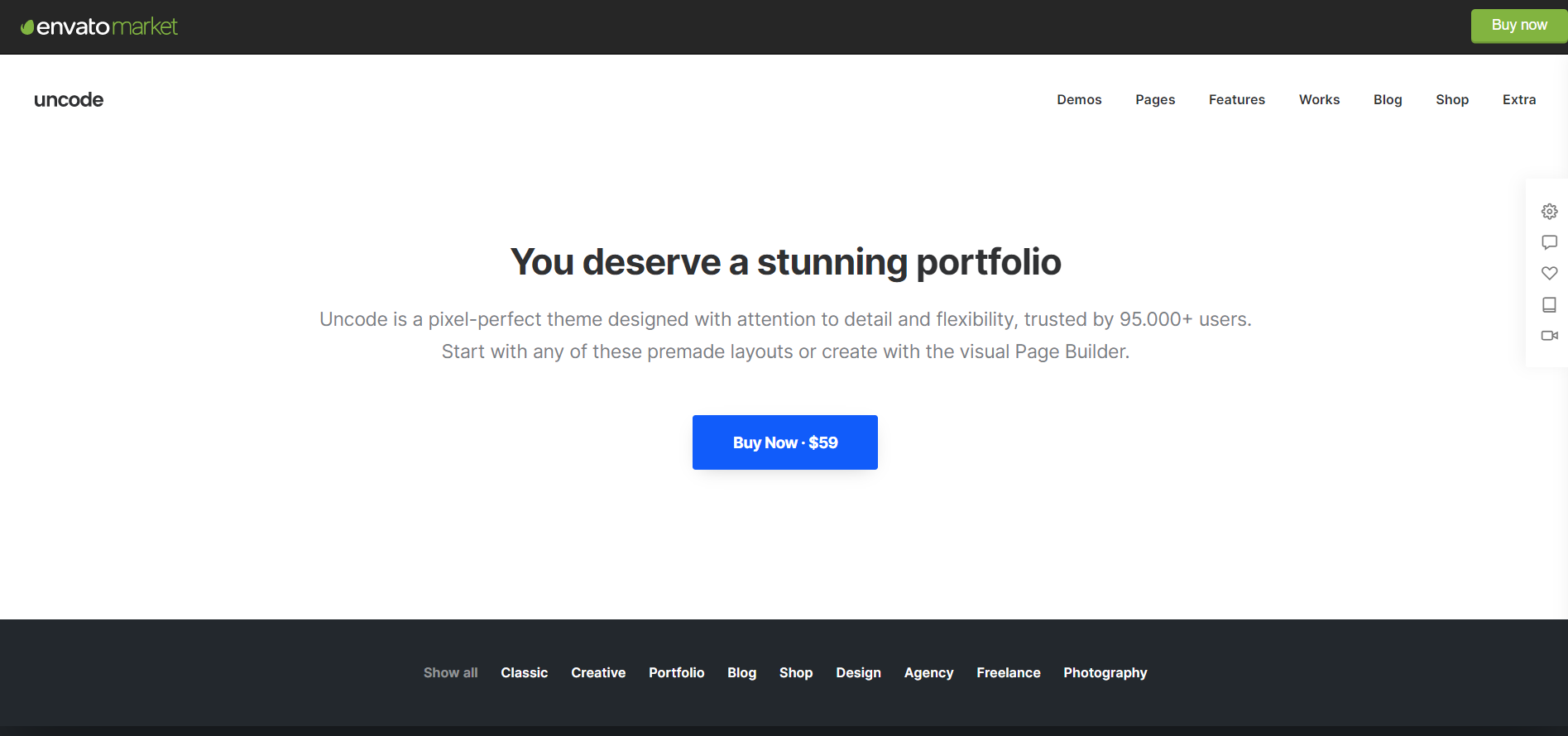 Infinite
Infinite is a WordPress theme that can accommodate various projects and goals thanks to its flexibility and adaptability. (You are free to push everything your little heart wishes.) Additionally, it functions magnificently with online shops and marketplaces.
Infinite is included with a user-friendly page builder, which opens up a vast array of opportunities for everybody and everyone. Choose the pre-configured demo and use it just as it is, or modify it so that it satisfies your requirements and regulations precisely as it is.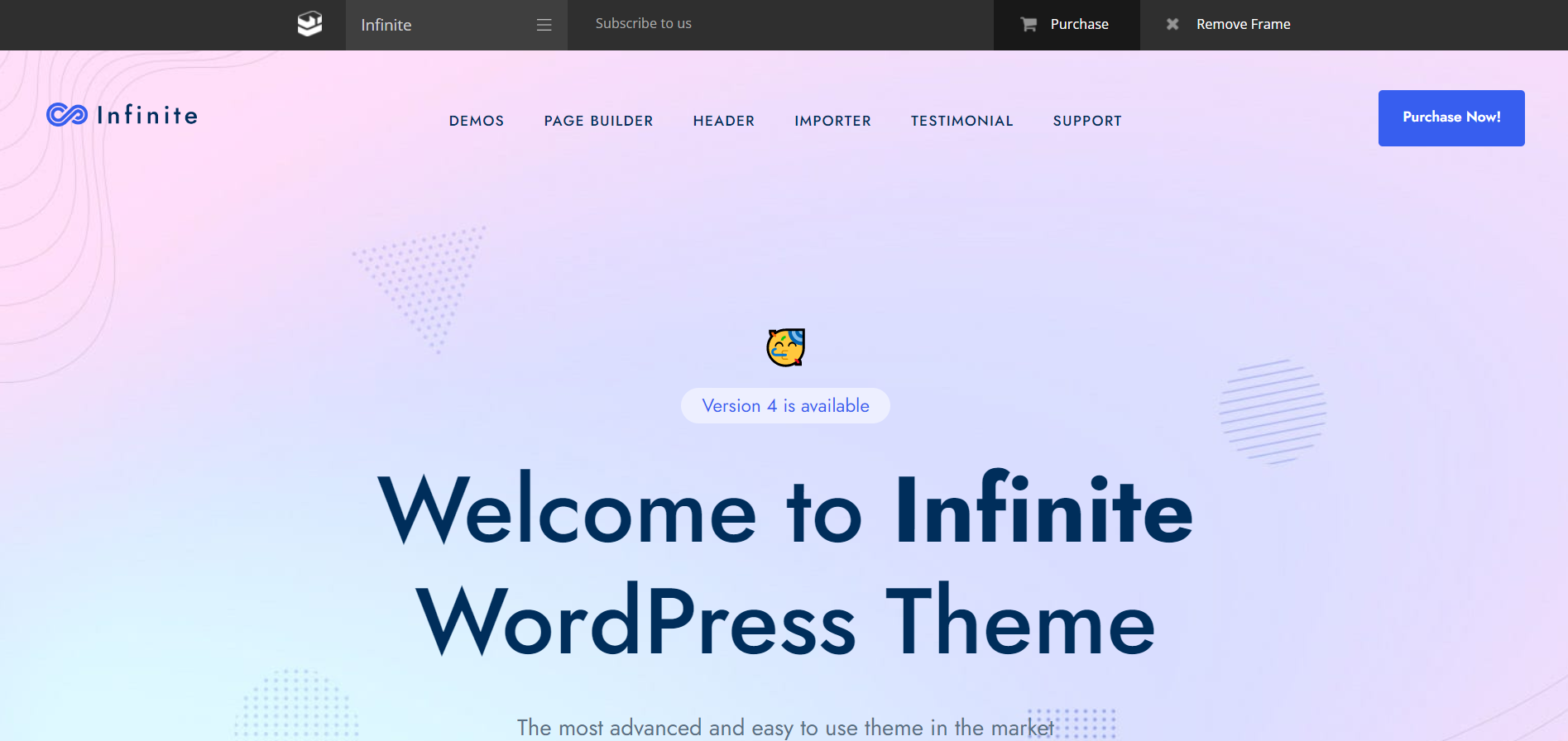 The Hanger
The Hanger is a top eCommerce WordPress theme that can easily be customized to meet the specific requirements of your project. The streamlined and uncluttered appearance is simple to adapt to the goods you plan to sell on the internet.
The Hanger is well-equipped to deal with merchandise, be it something as straightforward as T-shirts or as complex and weighty as furniture; it can even handle digital downloads.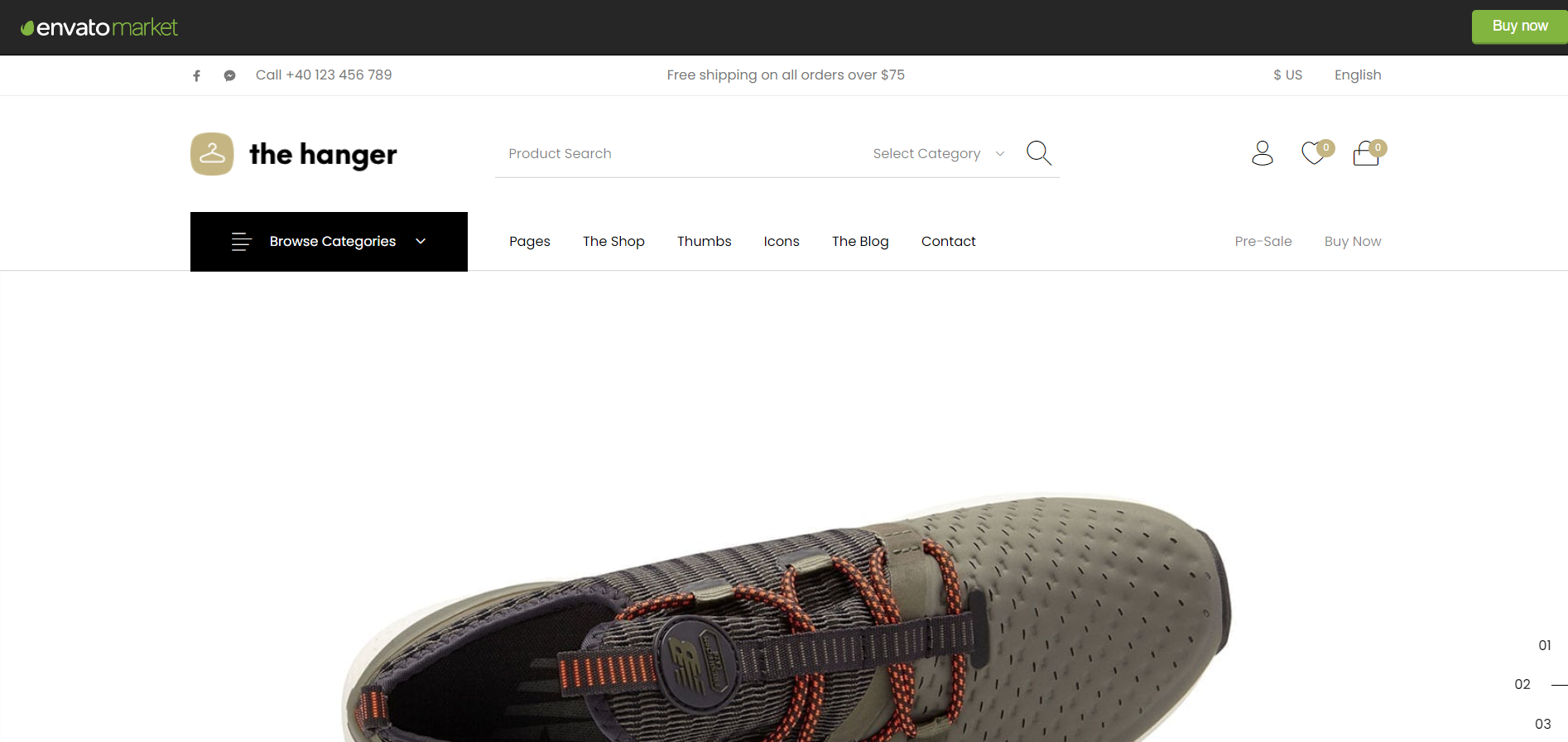 Tonda
You may get your hands on some of the top eCommerce WordPress themes available today by purchasing the Tonda theme. Despite the fact that it is mainly focused on modern art, you are free to develop different online stores and operate contrary to the norm.
Tonda is ready to take on any problem and get your ideal website up and running as quickly as possible.
Tonda's sales success can be attributed to its design's sophistication and understated simplicity. Websites built on the Tonda platform remove any unwanted distractions to ensure that customers only focus on purchasing products.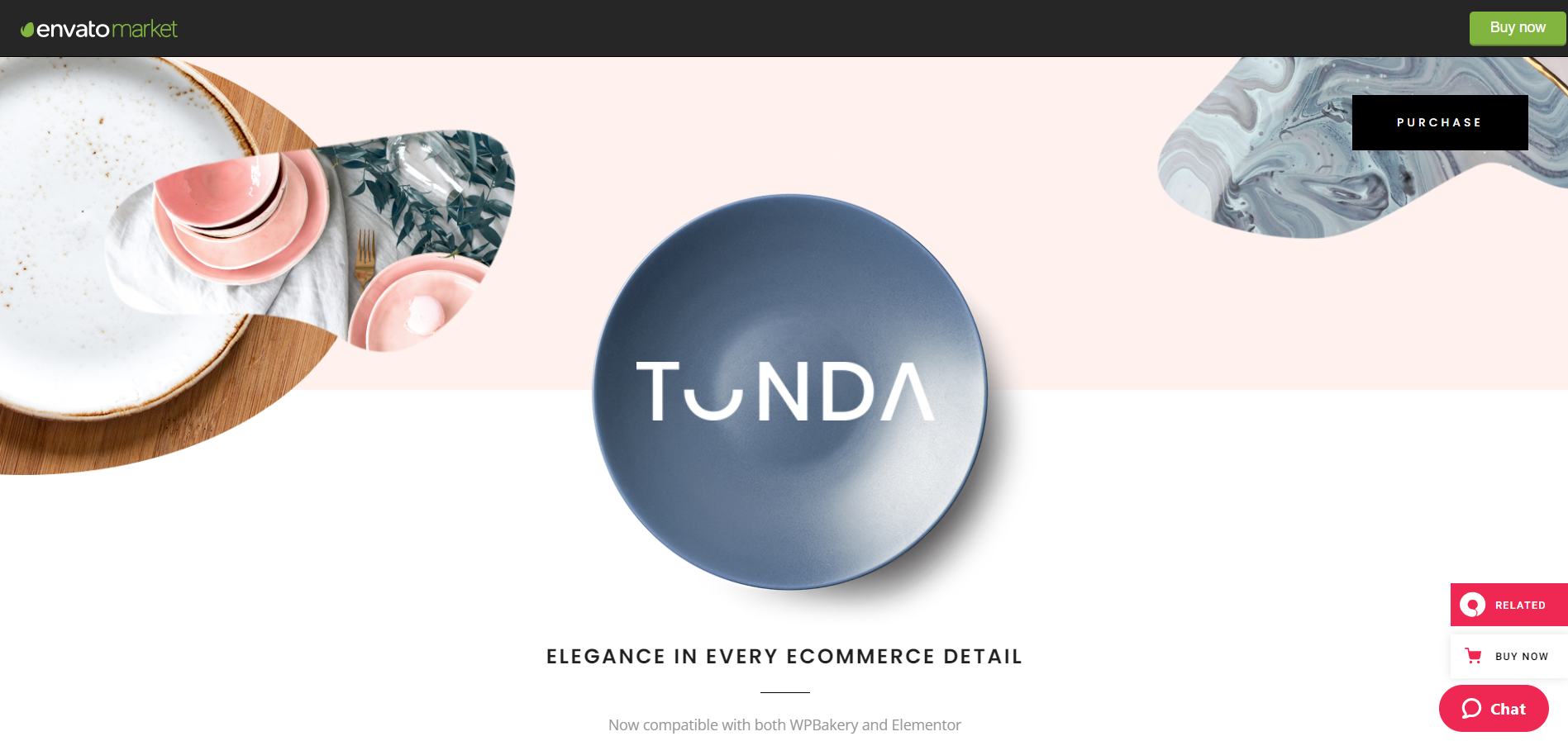 Metro
If you are looking for an eCommerce WordPress theme with a clean appearance, you should think about using the Metro theme. It is a powerful option suitable for all kinds of online shops, including ordinary and specialized ones.
Metro was crafted using the Elementor drag-and-drop page builder, and it includes over 24 individualized add-ons as standard. In the kit, you will get 11 lovely home page designs, but there will be more added in the form of updates in the near future.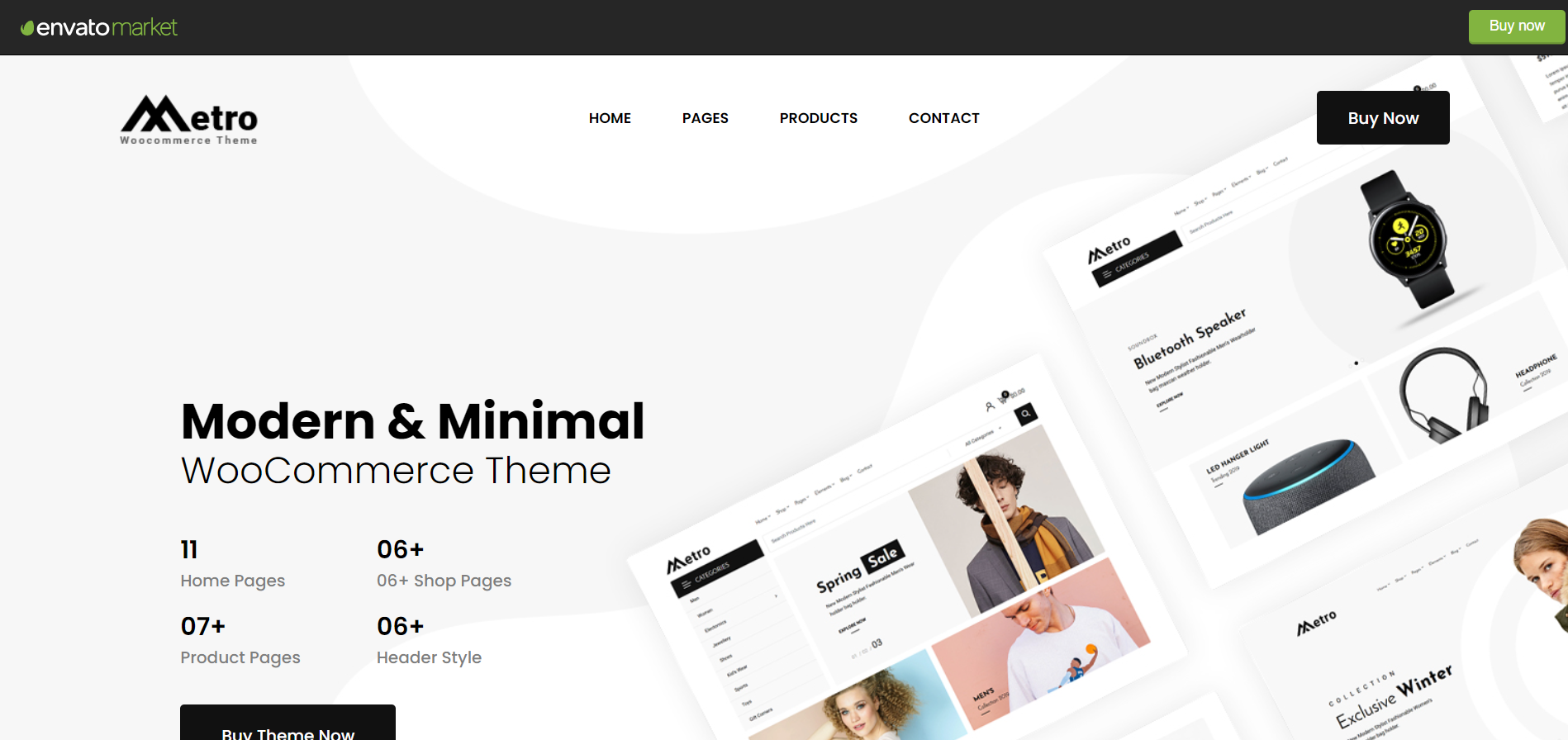 How to set up your shop with a WordPress ecommerce theme?
Now that you know some of the best WordPress ecommerce themes for small businesses, let's discuss how to set up your shop. The first thing you need to do is choose a theme and install it on your WordPress site. If you need help with this, check out our blog post on how to install a WordPress theme.
Once your theme is installed, you can start adding products to your shop. To do this, simply go to the "Products" section of your WordPress dashboard and click "Add New." From there, you will be able to add a product title, description, price, and images.
Once you have added all of your products, it's time to start promoting your store. The best way to do this is by creating a blog and writing about your products. You can also use social media to promote your store.
Tips for getting the most out of your WordPress ecommerce theme
Now that you know how to set up your shop and promote it, here are a few tips for getting the most out of your WordPress ecommerce theme:
• Use high-quality images: When it comes to product photography, quality is key. Make sure you use high-resolution images that show off your products in the best light possible.
• Use descriptive titles and descriptions: When writing product titles and descriptions, be sure to use keywords that people are likely to search for. This will help your products show up in search engine results.
• Offer discounts and coupons: Everyone loves a good deal. Offer discounts and coupons to encourage people to buy from your store.
• Create a user-friendly design: Your store's design should be easy to navigate and visually appealing. If it's not, people will likely leave without making a purchase.
• Implement additional features: While you can stick with the standard setup offered by your WordPress theme of choice, it's worth going the extra mile to make sure that your site stands out. For example, it's worth choosing a great weather API with no cost attached so that visitors have more reason to stick around and can glean more value from your site. There are all sorts of APIs out there which let you pull in data from other platforms and put this to work to enhance your ecommerce platform. Experiment with different options, and you'll be impressed with what's achievable.
Conclusion
If you're looking for a WordPress ecommerce theme that will make your small business look big, we've got the perfect list for you. We've gathered some of the best themes and compiled them into this handy post. Take a look, try out a few demos, and find the perfect one for your business. And when you do, be sure to visit our blog for more tips on how to make the most of your new theme – from setting up shop to driving traffic and sales. Thanks for reading!