First Tumblr Post Ideas: Things to Get You Started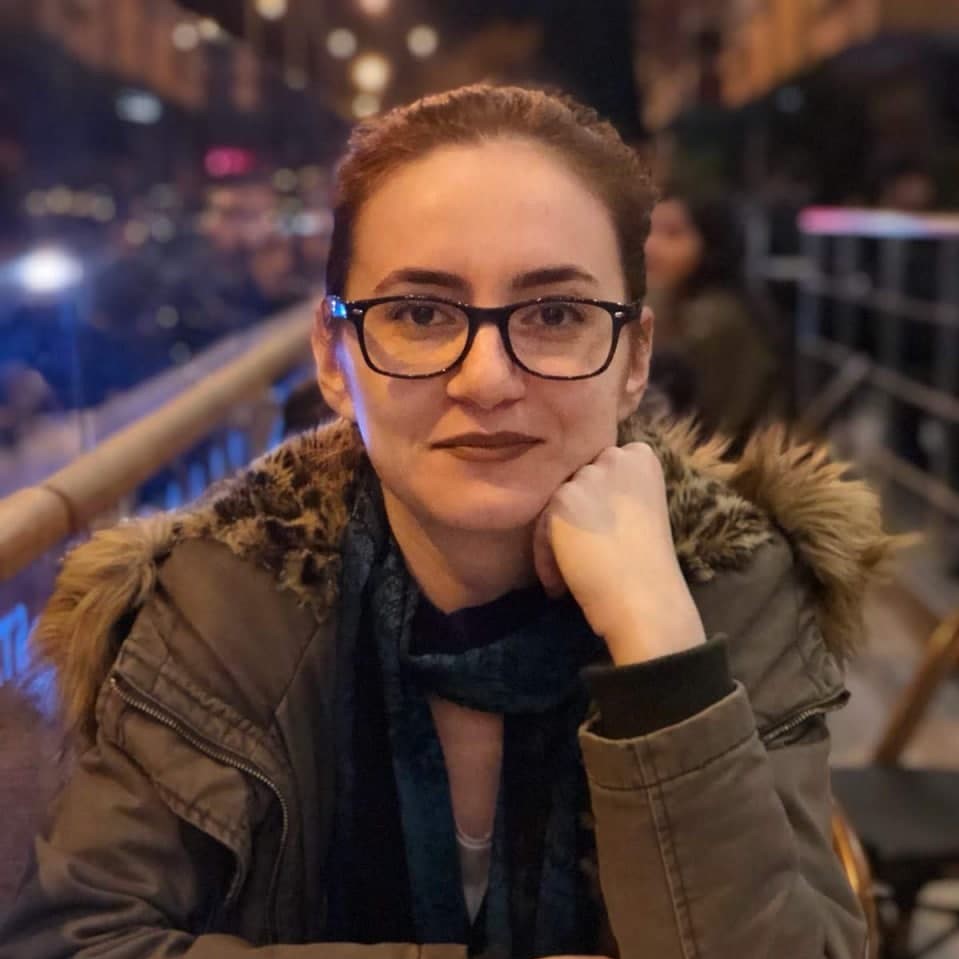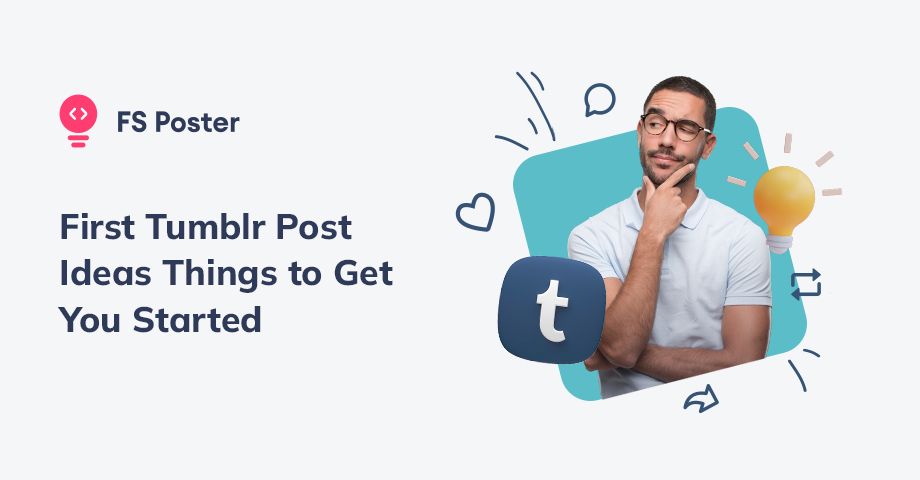 Social Networks
Jan 18, 2023
Tumblr is a great platform for sharing your thoughts and ideas with the world. But sometimes, it can be difficult to come up with topics to write about. That's why we've put together this list of first Tumblr post ideas to help you get started! These are all topics that are popular on Tumblr and ones that you can quickly write about in just a few sentences. So don't wait any longer - start blogging today!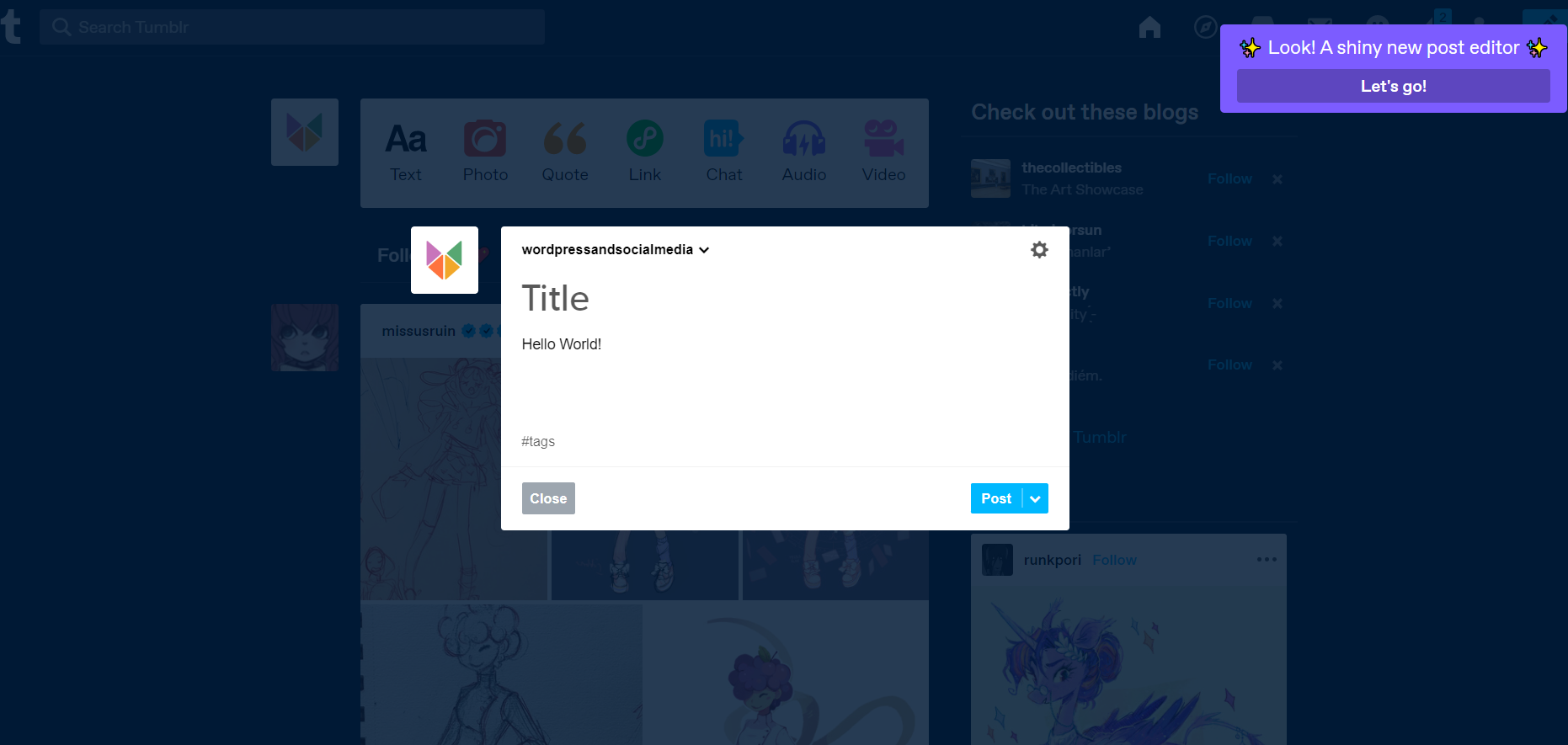 What is Tumblr, and how can you use it?
Tumblr is a microblogging and social networking website that allows users to post multimedia and other content to a short-form blog. Users can follow other users' blogs, as well as make their posts available for others to see. Once you have an account, you will be able to create posts of all kinds—images, videos, music, links, quotes, and text. You can also follow other users' blogs to keep up with their posts. Tumblr is a great platform for sharing your thoughts, ideas, and creative works with the world!
Additionally, you can search for topics of interest to find interesting content from other people around the Web. With Tumblr's powerful search engine, you can find content on any topic imaginable. This is a great way to discover new ideas and connect with like-minded individuals. Whether you want to share your work or browse other people's posts, Tumblr is an incredibly powerful platform for discovering and expressing yourself. Also, you can use Tumblr for SEO; if you are wondering how to use Tumblr for SEO, check out our blog.
When to start posting on Tumblr?
The best way to get started on Tumblr is to start posting content as soon as you can. This will help you attract an audience and start building your network of followers. Try to post regularly, even if it's just a few times a week. The best day of the week to publish on Tumblr is on the weekend since weekend users are more active. On weekends, when most working people are at home, they have more time to play with their phones and even check social media to see what's happening.
You can also use Tumblr to promote your business or connect with other users who share your interests. Don't be afraid to comment on posts, share content, and follow other users who post interesting things. The more you engage with the community, the more likely they are to interact with your content as well! If you don't have enough time to share each piece of content on Tumblr manually, you can auto-post your content to Tumblr too.
First Tumblr post ideas
Struggling to come up with something engaging for your Tumblr? Look no further! Find inspiration in the following list of post ideas and get creative:
- Share a quote or phrase that resonates with you.
- Create an original graphic or illustration.
- Write about your favorite hobby or interest.
- Share a funny story from your life.
- Post a picture of something beautiful.
- Post a song or video that speaks to you.
- Share your thoughts on an important issue.
- Ask for advice from your followers.
- Showcase recent work or projects you've been working on.
- Link to interesting articles or podcasts you've been reading/listening to.
- Highlight a cause you're passionate about.
- Share your favorite recipes or tips for cooking/baking.
- Let your followers get to know you better with personal stories and anecdotes.
- Ask questions that start meaningful conversations.
What types of content perform best on Tumblr?
Tumblr is a visual platform, so posts with engaging visuals (like images, GIFs, and videos) tend to do well. Posts that evoke strong emotions like humor, nostalgia, or awe are also more likely to grab the attention of users. Additionally, content that sparks meaningful conversations and encourages user engagement will perform well on Tumblr. Original content is also a great way to interact with your followers and grow your presence on the platform.
No matter what type of content you're creating, it's essential to keep your posts interesting and relevant to your audience. Put time into crafting personal messages and stories that will resonate with them, as well as curating exciting content from other users. With some practice, you'll be creating great content that your followers will love!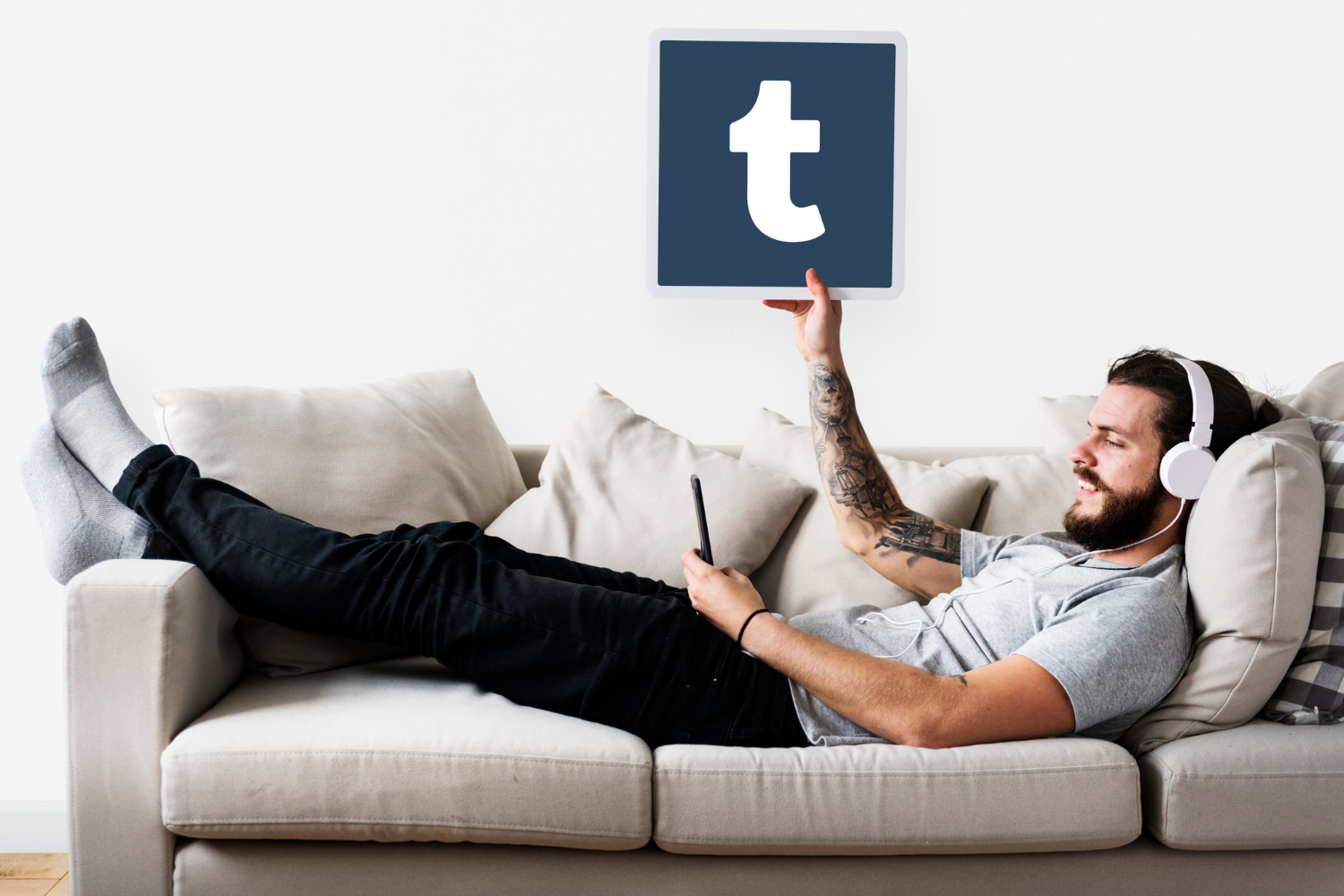 Creative ways to engage and interact with your followers
Engagement is key to growing your presence on Tumblr. Here are some creative ways to interact with and engage your followers:
- Hold Q&A sessions or polls in order to get feedback from your followers.
- Start a discussion thread where users can share their thoughts on different topics.
- Introduce user challenges or hashtag campaigns to get your followers involved.
- Take advantage of the "ask me anything" feature to answer questions from your followers.
- Create a series of posts around one specific topic or idea.
- Use Tumblr's messaging feature to respond to comments and messages from users personally.
- Share behind-the-scenes content to give your followers an inside look at what you do.
Design tips for optimizing posts for maximum impact
In addition to crafting great content, there are some design tips you can use to optimize your posts for maximum impact. Here are a few methods to consider:
- Include relevant hashtags on your posts to make them easier to find and share.
- Use image editing software like Canva or Adobe Photoshop to create eye-catching visuals.
- Choose high-quality images and videos to make your posts stand out.
- Keep text concise and easy to read by breaking it into smaller paragraphs or bullet points.
- Make the most of Tumblr's design features like GIFs, audio files, and polls.
- Try out different color schemes and layouts to find the one that works best for your content.
With these tips, you'll be able to create more dynamic and engaging posts that capture your audience's attention.
First Tumblr post ideas for business
Tumblr can be a great place for getting engagement from your followers. But Tumblr is not worth trying to get engagement for every business. Before adding Tumblr to your social media marketing strategy, you have to be sure that your target audience is there.
So you find out your audience is actively using Tumblr. And now you are thinking about joining Tumblr as a business owner and don't know how to start. I got you! That's why I have listed some of the best first Tumblr post ideas for businesses:
Share an inspirational quote or message: Everyone loves inspirational quotes and messages, so start by sharing one that resonates with you and your business.
Introduce yourself: Introducing yourself and your company is a great way to connect with potential customers and followers on Tumblr.
Share an interesting fact about your business: Show off your expertise by sharing some interesting facts or stories about your business or industry.
Highlight customer success stories: Showcase how beneficial your product or services are by highlighting some of your most successful customers and their stories.
Share tips and advice: Offering helpful tips and advice is a great way to show that you care about solving problems for your customers.
Show behind-the-scenes photos and videos: Give your followers a peak at the inner workings of your business by sharing some behind-the-scenes footage.
Create polls and surveys: Engage with your audience by creating polls or surveys to get their feedback about your products/services.
Conclusion
Tumblr is a fantastic platform for expressing yourself, connecting with others, and sharing your ideas. With the right tools and strategies, you can create compelling content that will help you stand out from the crowd and grow your presence on Tumblr. Experiment with different types of content, design tips, and creative engagement techniques to get the most out of this unique social media platform. Good luck!