How to use Tumblr to promote your business?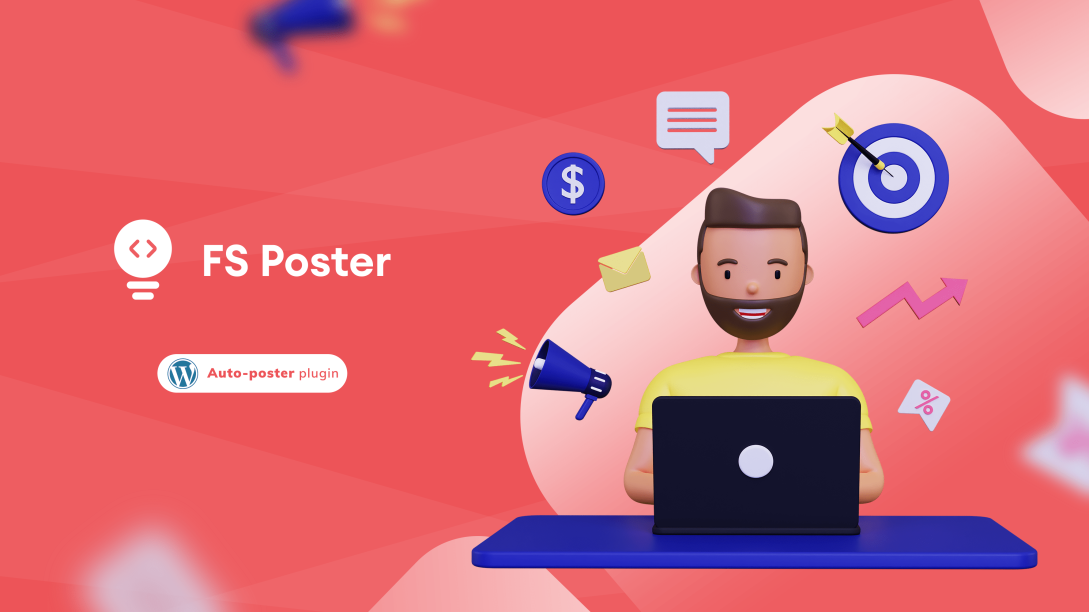 Social Networks
Sep 18, 2021
Start promoting on Tumblr now to save your company from tumbling! To help you out, today we are going to provide you with some great ideas about how to use Tumblr to promote your business. Thus, grab a seat near and get ready for some serious diving.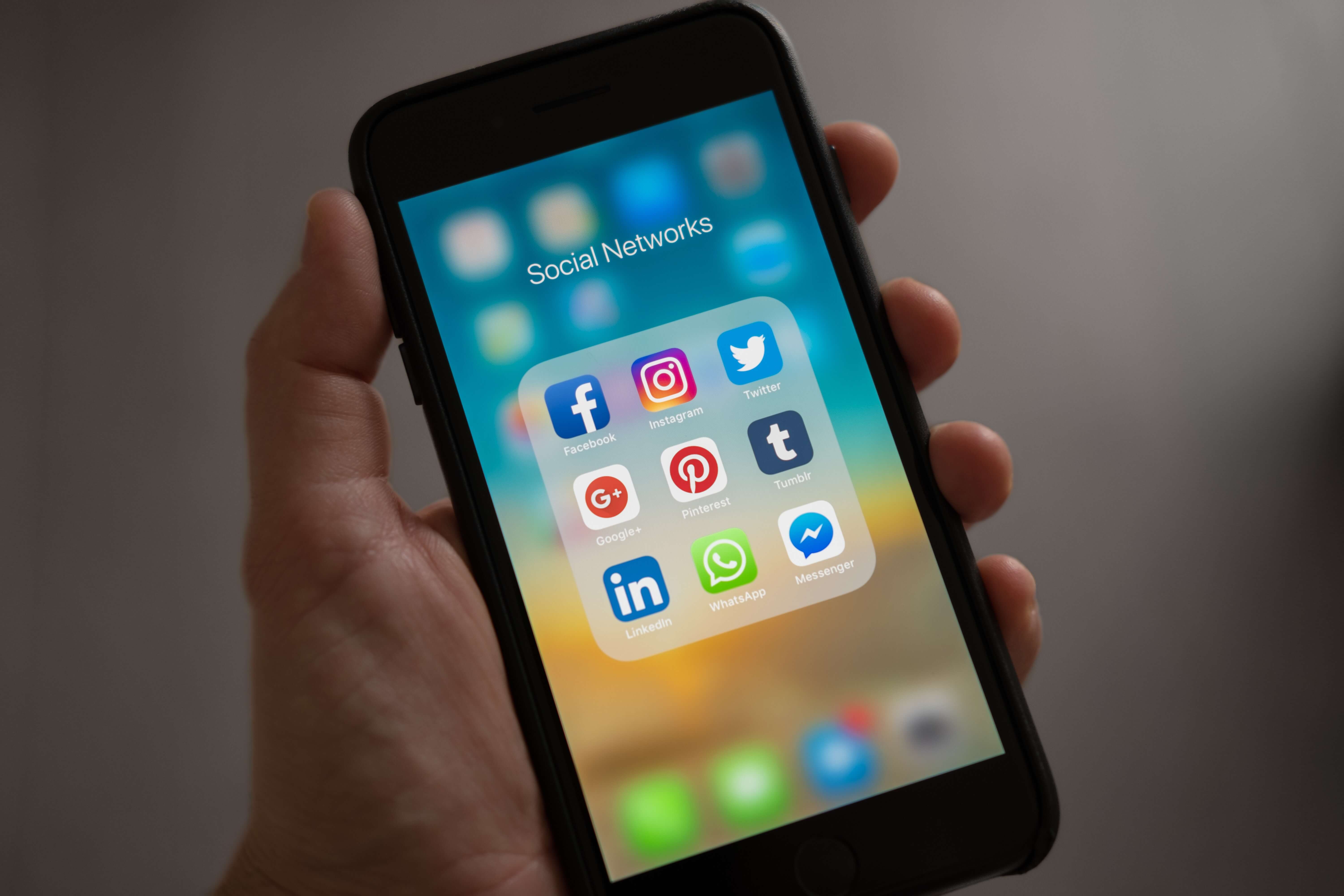 About Tumblr
As a microblogging platform, Tumblr allows people to create, curate, and share everything from photos to GIFs to music to short articles.
Even if many companies do not use Tumblr for their marketing, it is the ideal spot for content creators to gain an audience. Tumblr has a huge user base, with more than 300 million blogs and 80 million postings each day.
Tumblr has the most youthful user base of any social media network, with 70% of its users being between the ages of 16 and 34, most commonly Gen Z. This is encouraging news for companies looking to connect with a younger audience, but it also implies that not every company will take advantage of a Tumblr account. Consider investing your time and money in a more diversified platform like Facebook or Twitter instead of trying to sell to youthful customers.
Before unfolding the facts on how to promote business on Tumblr, get to know it!
When you sign up for a Tumblr account, you are asked to start a blog. The principal blog must be owned by every user; however, additional blogs may be created by those users as needed. For example, a user may have a personal blog as their primary blog and photography-related blogs as secondary blogs.
Tumblr is a great place to experiment with different post kinds and see how they perform. After that, you'll know exactly what works best for you. Of course, you have to create posts on Tumblr to promote your business. Text, Quotes, Chats, Links, Photos, Videos and Audio types are quite usual as other social media platforms. Simply be yourself, make content that is unique and relevant, and be honest. Create a post, then share it immediately, queue it, schedule it, draft it, or publish privately so that only you have access.
Tumblr also uses special terminology, like Reblogging (Dofollow), same for retweet and reshare, Notes, shows likes and reblogs totally, Ask box allows users to send comments which can be answered privately or publicly, Submit shares Asks, and Tags or Hashtags works for categorizing and organizing each post.
Once you've figured out how Tumblr works, let's answer the question "How to use Tumblr to promote your business?"
1. Use hashtags
Tumblr's equivalent of hashtags, tags, let those who aren't already following your site find your content. Use industry-relevant tags and be sure to correctly describe your content when using tags.
Tumblr, on the other hand, leverages the tags added by the writer to assist discover content that matches your search terms. As a result, you don't have to put as much effort into putting keywords in your content as you typically would in order to drive search engine traffic. Just pick 10 tags to describe and classify your posts so that anyone looking for information on those subjects on Tumblr will be directed to your site.
2. Is Tumblr good for SEO? YES!
By including a Tumblr blog into your SEO strategy, you may improve your company's overall exposure on search engines. Tumblr blog postings are crawled by search engines and may be accessed by anybody looking for your or a similar bit of information. If you are wondering how to promote business on Tumblr using SEO strategies, dive deep into this article about Top 10 tips on how to use Tumblr for SEO.
3. Interact for interaction
Interacting with fans is one of the most efficient methods when it comes to how to use Tumblr to promote your business.
It's necessary to publish often on all platforms, but it's just as significant to pay attention to what your followers are saying and respond accordingly. Consider looking for articles on themes relating to your business and subscribing to the individuals who have the most to say on these topics. Because Tumblr is a place where people can share stuff, it's important to interact with your followers on a frequent basis.
Spend a few minutes each day like or responding to postings about your company, posting your own blog material, or reblogging other people's articles, or doing both. And the greatest part is that there are a ton of websites that let you comment using your blog URL. As a result, if someone clicks on the name, they'll be sent to the URL you provide. This will help to maintain your company at the top of your customers' minds.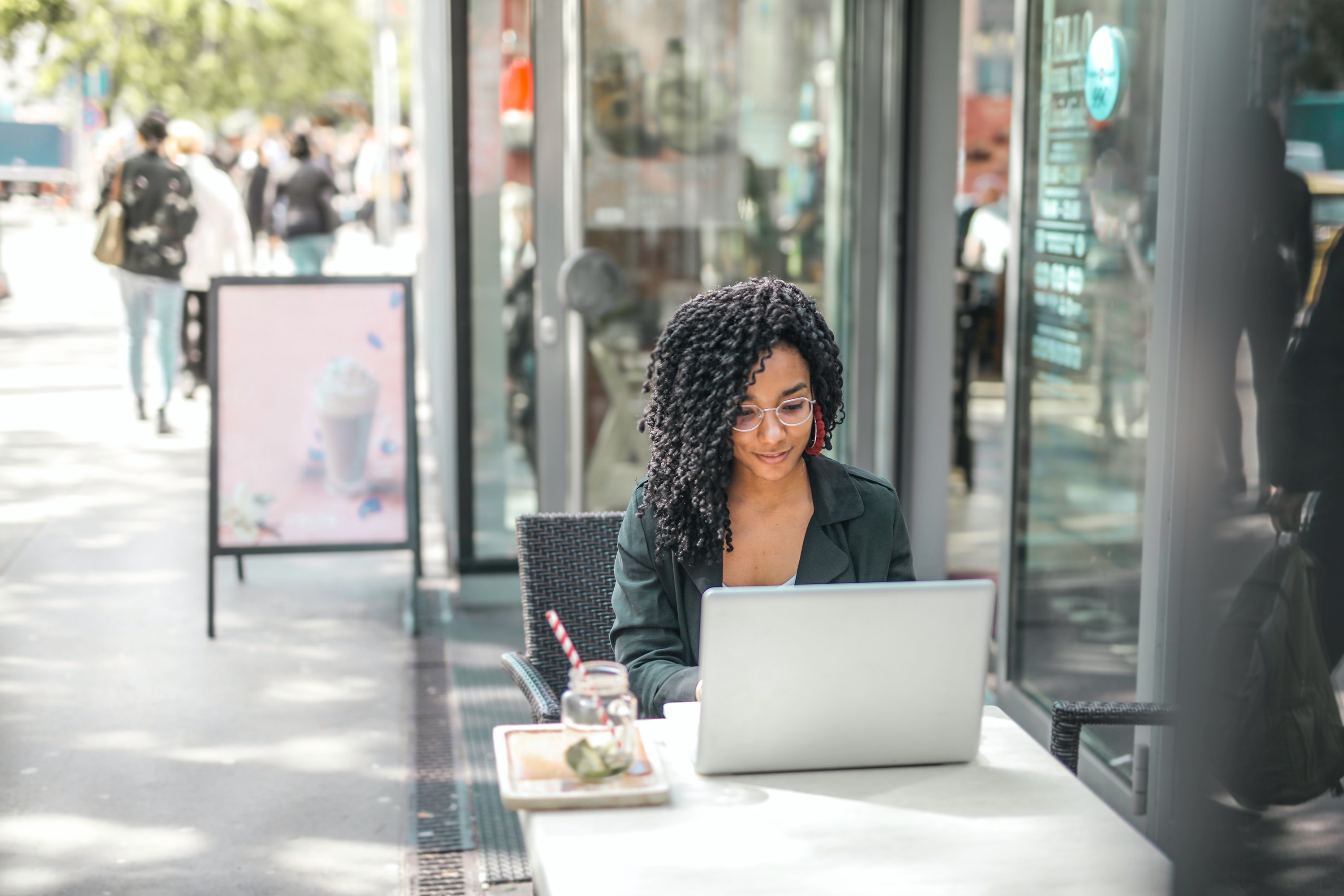 4. Influence with influencer
Popular Tumblr users, like on other social networks, get a lot of interaction from their fans. A reblog from one of these how to promote business on Tumblr strategy. So, influencers may generate a lot of traffic to your page and improve the number of interactions with the articles you make. These are the people to follow in the world of blogging. Be on the lookout for how they engage with their followers and the content they post. You may be able to strategize your blog better even if they don't see it.
5. Tumblr advertising
Another tactic for how to use Tumblr to promote your business is advertising. In a similar way to Facebook sponsored posts and Twitter promoted tweets, Tumblr allows companies to pay to have their posts appear in other users' dashboards than those of their fans. These postings seem exactly like organic ones, except that "sponsored" shows next to the poster's username.
A wide range of advantages come with content promotion. You may, for example, choose a certain target demographic and geographic location, and then customize your postings to the sort of material they want to see in their newsfeeds.
Tumblr's sponsored methods can be divided into three categories: Sponsored posts, Sponsored videos and Sponsored day.
Sponsored posts
Sponsored posts are similar to regular Tumblr posts in that they may be liked and reblogged by other users, but they have a few differences. Your target audience will be able to view these posts regardless of whether or not they are following you. Sponsored Posts, like other social media advertising alternatives, may be targeted based on factors like gender, geography, and user preferences.
Sponsored videos
Sponsored video posts allow you to target your specific audiences, but these posts offer a little something extra, such as additional data on views, loops, and the level of interaction the video got.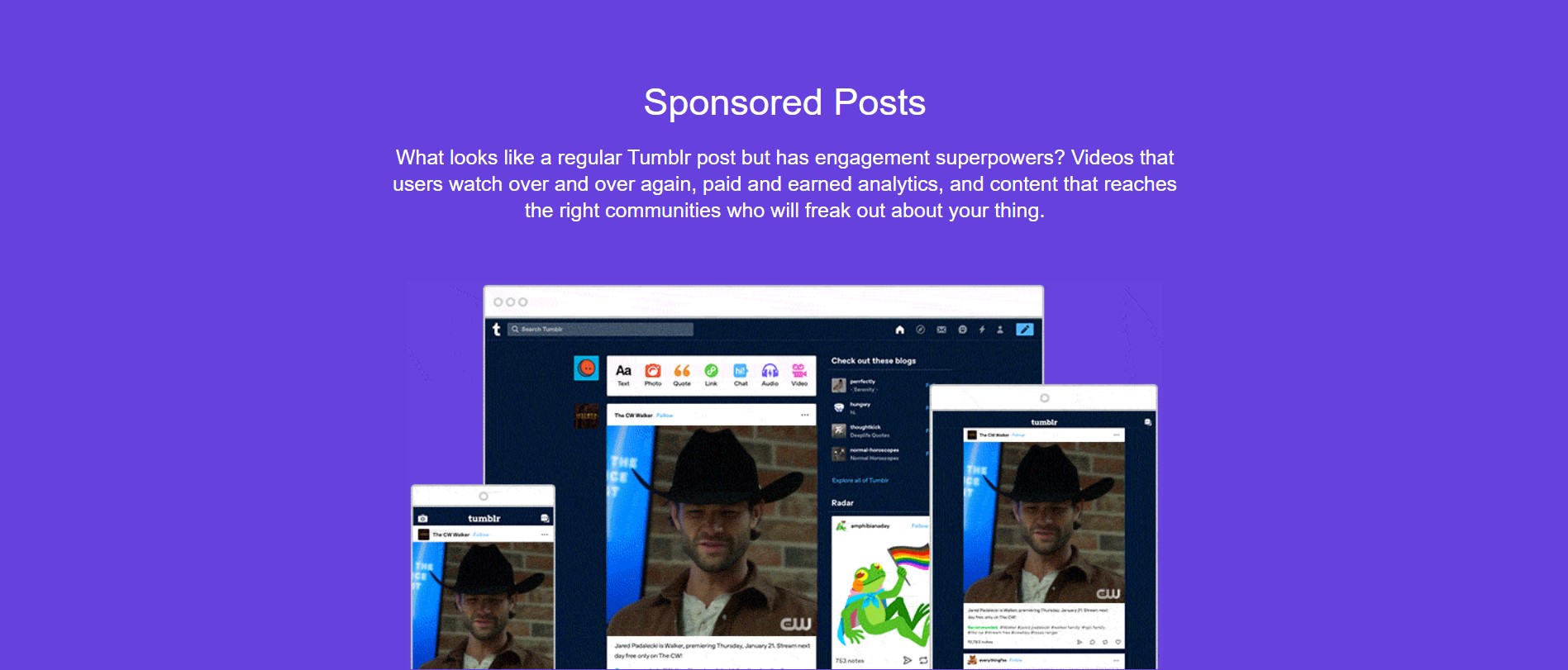 Sponsored day
Tumblr's Sponsored Day option provides a one-of-a-kind platform for advertisers to promote their products. Tumblr found that users who had seen a Sponsored Day campaign had double the purchase intent and ad recall as those in the control group.
Advertisers may take over the top of users' dashboards for 24 hours using this feature. Ads appear right above the first post on the Tumblr dashboard, below the comment box, and direct visitors to a page featuring posts and other curated content from the brand.
In Conclusion
Have you considered using Tumblr marketing after reading our blog post on how to use Tumblr to promote your business? Take notice of your content, post type, relationship with fans, who you influence, and finally advertising strategy. Now sign in to Tumblr and start blogging!