The Best Time To Post on Tumblr in 2023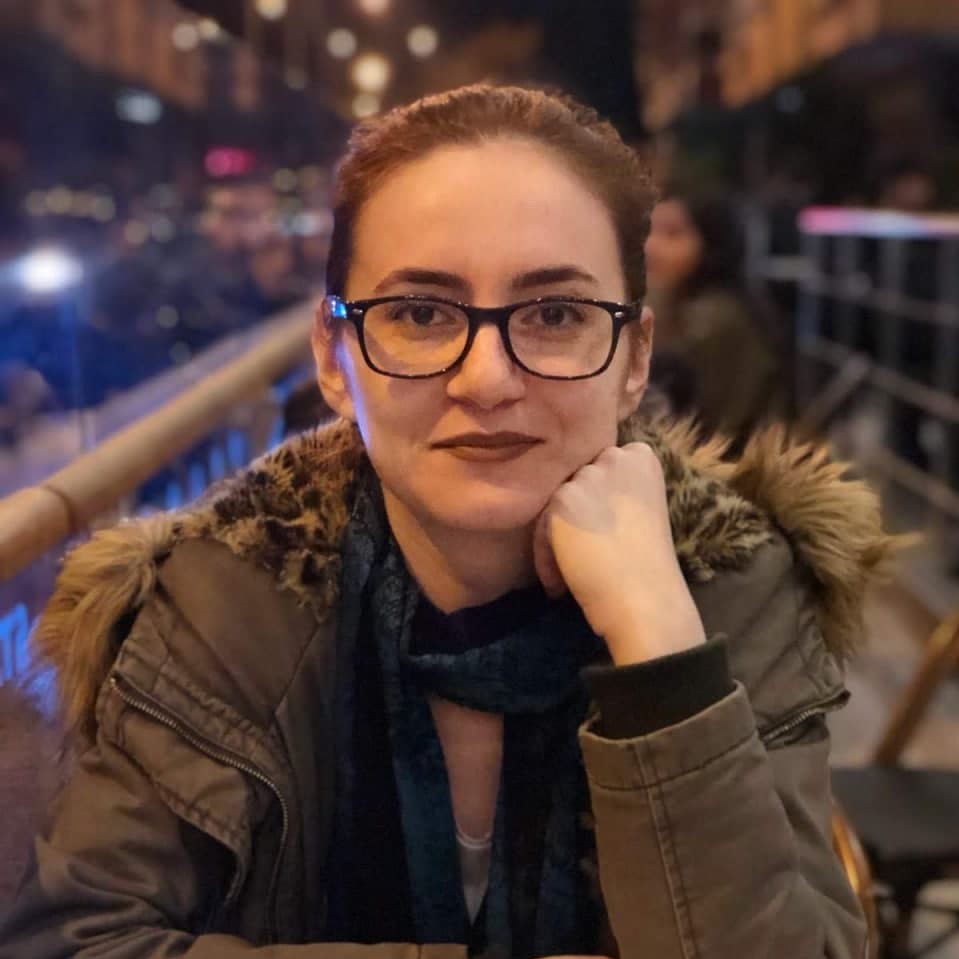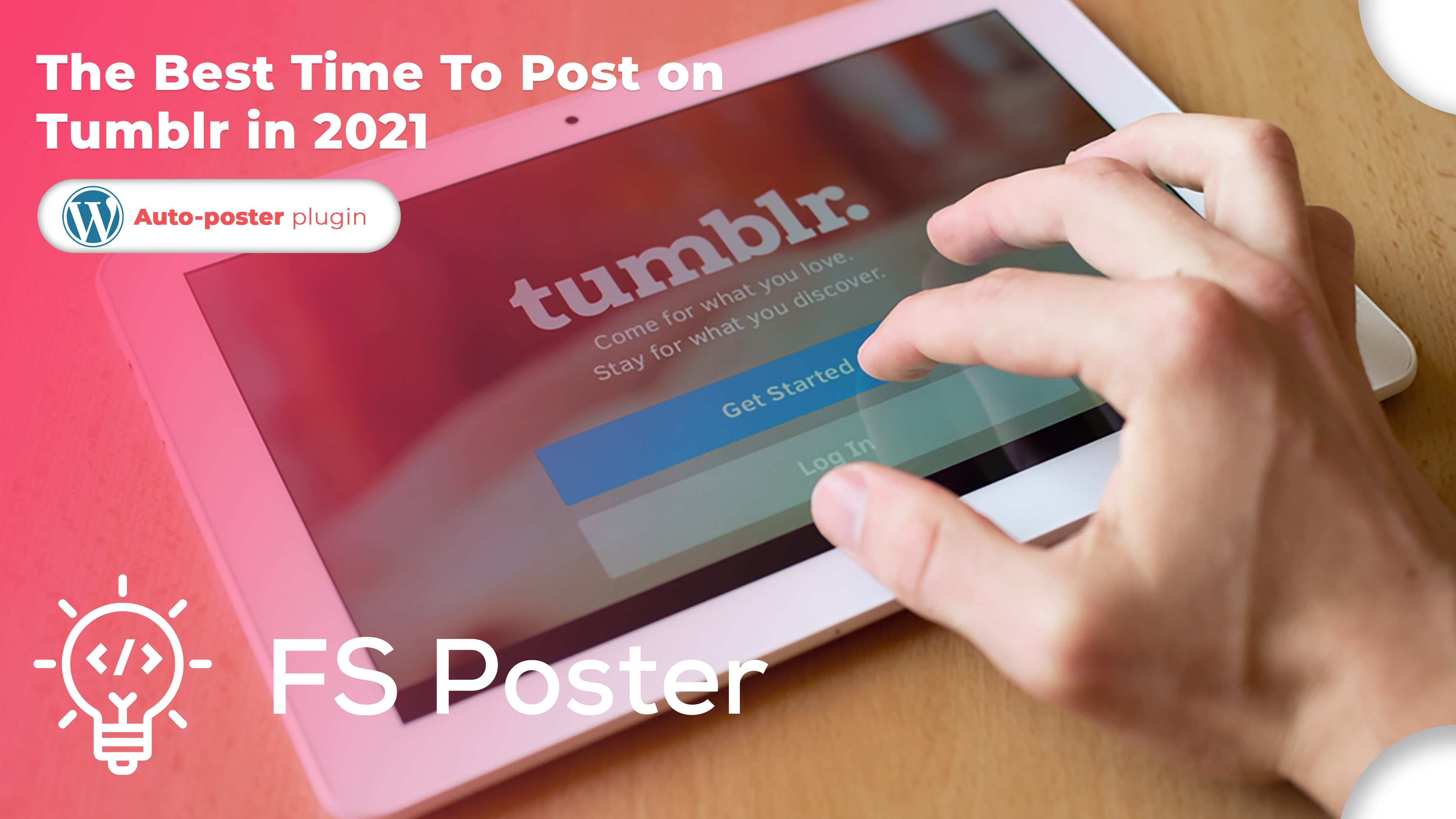 Social Networks
May 23, 2021
Updated at: Jan 18, 2023
Tumblr is a microblogging website that can be used on both a desktop and a mobile device. You can post anything on a microblog, including quotes, text, links, photographs, music, and videos. The best time to post on Tumblr is highly dependent on your own followers' background and usage characteristics, but you can take advantage of Tumblr's peak hours to attract more viewers. Lately, we shared The Best Time To Share A Post On Twitter In 2023, The Best Time To Share A Post On LinkedIn In 2023, The Best Time To Share A Post On Facebook 2023, The Best Time To Share A Post On Instagram (2023) and today we will learn the best time to post on Tumblr in 2023.
Tumblr now has over 166 billion published blogs and tweets, with 7.2 million new posts added to the collection every month. Tumblr is most active and influential among people aged 18 to 34, with 52 percent of men and 48 percent of women.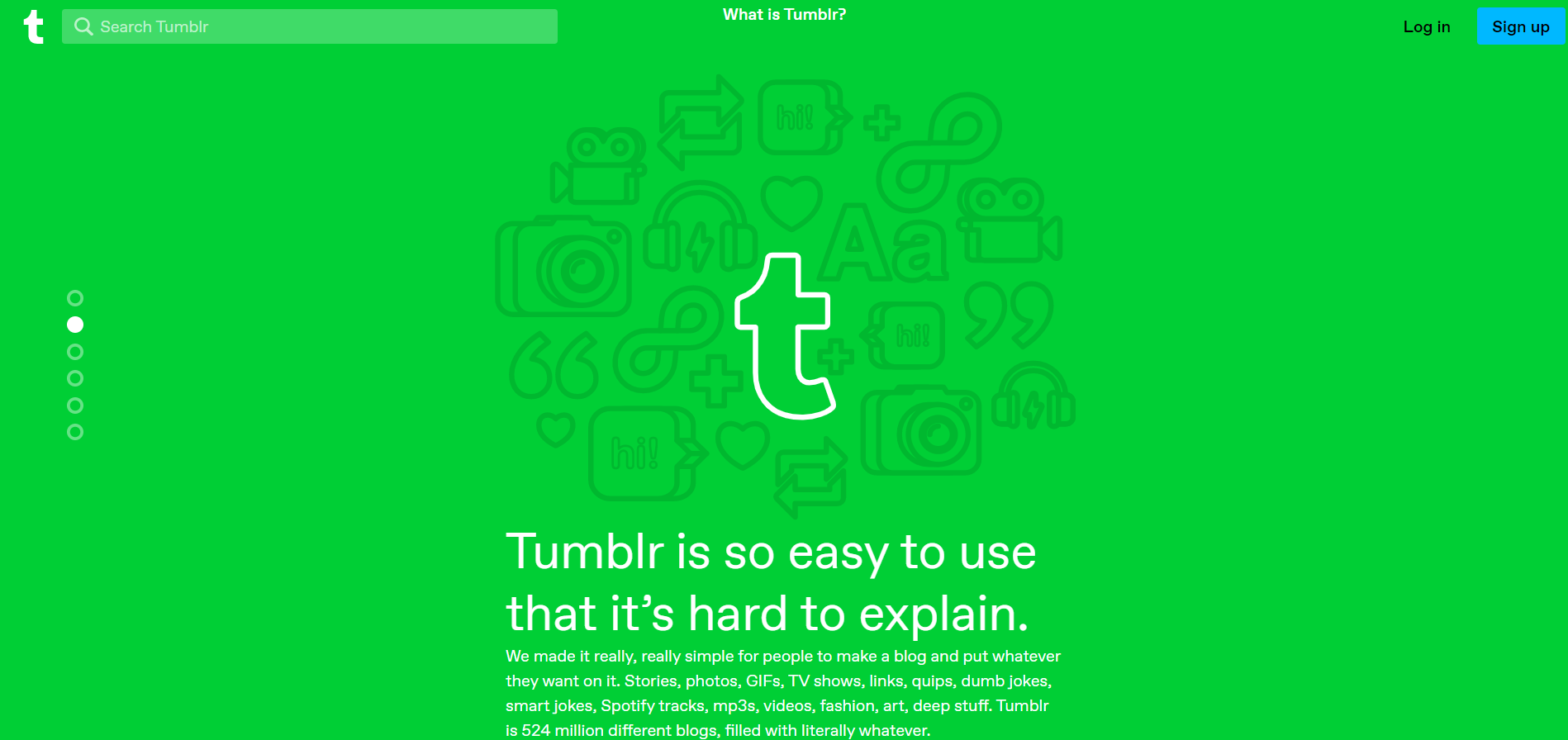 Tumblr's most essential features
Tumblr, as previously said, is a relatively user-friendly social media site. It's built on Tumblelogs, a personal space where users can share a variety of content:
Textual posts; images/photos; links to external content (articles, websites, etc. ); quotes (not in the traditional text format); videos; audio clips; conversations in the chat room.
If another user publishes a single Tumblr message, it can be reblogged (that is, not posted, as Tumblr is primarily a microblogging platform). Tell us, in a traditional blog, is it possible to click like on someone's content? You could make a note of it. On the other hand, Tumblr has this function, allowing users to connect with posts by liking them.
The following are the critical components of a Tumblr profile:
A live feed where you can read the latest blog posts from the users you've chosen to follow- Tumblr's beauty is in its simplicity: all of your network's operation is controlled and displayed in one location – the stream.
Your blog- where you can quickly post whatever content you want and make it available to your readers.
Static sites, such as the Questions page or some other kind of custom page- this feature gives your Tumblr profile a more "traditional website" look, which could be helpful for business.
The advantages of posting on Tumblr at the right time
Knowing when to post on Tumblr is essential because it will help you reach a larger audience. For example, if you make a business post during peak hours when most Tumblr users are online, your business would immediately attract many followers.
If you disregard the value of proper timing when creating a Tumblr message, you will be left with just a few followers. Not only do you need to find out the best time to post business posts on Tumblr, but you also need to figure out the best time to post-photography. As a result, you will promote your company very effectively indirectly. So make sure you know when to post on Tumblr and when not to, mainly if your goal is to popularize your online business via Tumblr.
The importance of frequency and consistency
Remember that accuracy and pace of posting are critical in any social media networking site. If you cannot reach your Tumblr account during the optimum posting hours, you recommend that you use the "Publish on Queue Features" to keep your posts consistent.
It's possible to do this after you've made a blog or a tweet; you can use the "Add to Queue" or "Publish On" Tabs to schedule a post without publishing it right away. It allows you to line up the "date" and "time" of your posting to ensure continuity in your posting.
To maximize your frequency, it is recommended that you post at least once to three times a day. Furthermore, posting on weekends and taking a day off during the week will be more beneficial, as WEEKENDS have the highest peak engagements.
If you post twice a day, five days a week, make sure you keep up the pace and quality if you want to keep your followers. Explicitly, post-publication frequency and accuracy are vital to your marketing campaign and ROI if you have a company or influencer account.
Maybe you work in your audience's peak time and don't have time to post your WordPress blogs on Tumblr. This time you will need an auto-posting plugin for your website. FS Poster is one of the best plugins for auto-posting from WordPress to Tumblr. You can schedule your posts directly on your website. FS Poster has a lot of other features too. Visit our website to meet these features and try our demo version.
How to determine the best time to post on Tumblr on your own
The above times, which are considered the best times to post on Tumblr, may not be appropriate for your post. By following a proper plan, you can always find out the best time for you to make a Tumblr update. Try to flood Tumblr with your posts during the day and analyze to see which ones receive the most coverage. That's how you'll know when the right time is to make a Tumble tweet, whether it's to reach your target audience or to promote your company's brand and logo. It can take some time at first, but you can quickly gain a significant advantage for your business posts in the long run by doing so.
What is the best time to post on Tumblr?
Finding the best time to share posts on your social networks is a significant move forward in your future reach and optimizing your online audience if you want to see better results from your social media marketing strategy.
Every social media network has its usage pattern. Because of its vastly different demographic generation, Tumblr has a "different pattern of use." As a result, the optimal time to post on Tumblr differs from other social media platforms. To optimize your effect on Tumblr, you should try to find the best time to post according to your audience and niche.
It's well worth it to save the best content for peak periods. Just because you've gathered the content and are ready to publish it doesn't mean you can do so right away. As a more advanced tool for posting, Tumblr allows you to plan the content as far in advance as you'd like.
Posting on Tumblr late at night is very successful, so you'll get more engagement and audience. When most people are at home, they are much more at ease monitoring social media than at work or otherwise occupied.
Since Tumblr users are more active on weekends, the best time to post on Tumblr during the week is on the weekend. Working people are usually at home on weekends, giving them more time to play with their phones and even check out social media sites and see what's going on.
According to Union Metrics ' two-month investigation of more than six billion Tumblr notices, Tumblr is most involved at night, regardless of whether it was a weekday or a weekend day. The peak of pre-activity is at 4 p.m. EDT, and the rise of numbers is at 10 p.m. EDT. In reality, 42 percent of all Tumblr interactions occurred between 5 p.m. and 1 a.m.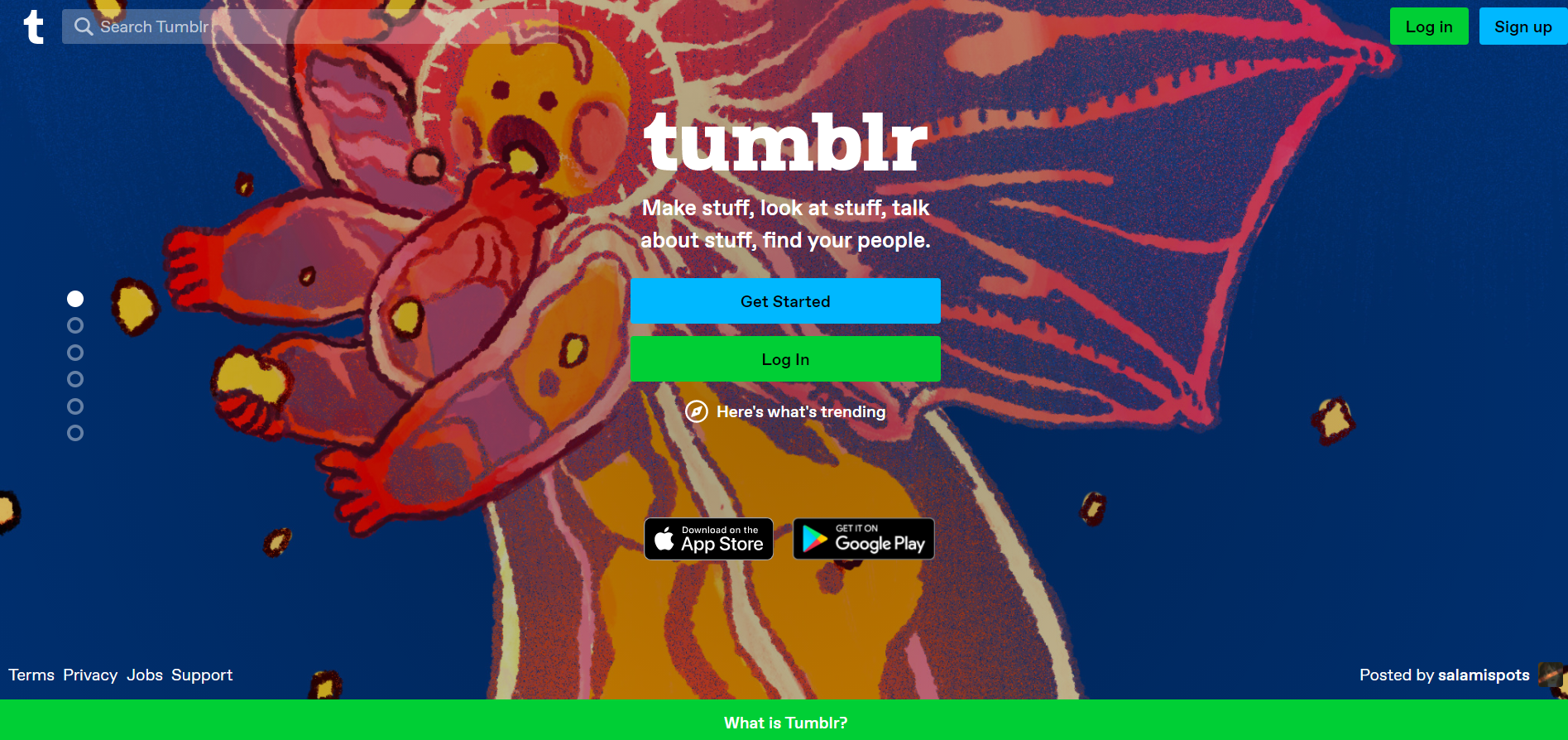 Analyze your audience with Audience Analyzer
With that in mind, if we want to figure out the best time to post on Tumblr for you, we'll need to look at your existing audiences and target the user base in your account.
Each Tumblr account can cater to different users and interests, resulting in a diverse group of followers. If your account has a steady following, the best time to post is when your followers will most likely be online.
Analyze your followers over 24 hours, multiple days or weeks to see which messages and at what times received the most attention. Fix your perfect time and best days to post on Tumblr for your blog and account based on your followers, using objective judgment.
How to create and maintain an active Tumblr following
Let's take a moment to remember Tumblr's key strength. Was it the variety of content forms that made the difference? That is unquestionably a vital attribute, but it isn't the case. Perhaps the possibilities for searching? Another valuable tool that could help you it's your social media strategy. No, Tumblr's influence is based on something else.
You did a fantastic job remembering! Tumblr's driving force is its close-knit, insanely committed, and devoted group. Or, to put it another way, the diversity of niche-focused groups.
Brands will find an audience on a silver platter on Tumblr. You wouldn't be able to tap into an already established group that's aligned with your target market somewhere else online. A company from any industry will find future, perfectly suitable customers through internal (re)search on Tumblr simply by using niche-focused keywords and topics of interest. Doesn't it sound wonderful? That is, after all, Tumblr's truth.
Tumblr's popularity hinges on this aspect.
You know who your ideal customers are. You now know how to locate the already assembled crowd using a straightforward Tumblr search. However, social media can be a challenging environment to navigate. The most critical aspect that defines your performance on any platform is often the most difficult to obtain and maintain.
It's good to see a large number of followers because it's ego-pleasing. Now, if the same massive audience isn't interacting with what you're writing, you're not going to make a dime off of it.
Conclusion
Congratulations on figuring out the your first Tumblr post ideas and the best time to post on Tumblr! We congratulate you on making it this far in your search for social media knowledge. Tumblr will undoubtedly help the company in a variety of ways. This highly visual, dynamic, and inspiring social media and blogging network provides many options. Always post high-quality material, connect with the beautiful Tumblr audience, avoid the usual blunders we've shown you, and – most importantly – have a lot of fun with Thumblogging!
You may also want to read our other blogs: