The Best Free Hootsuite Alternative for WordPress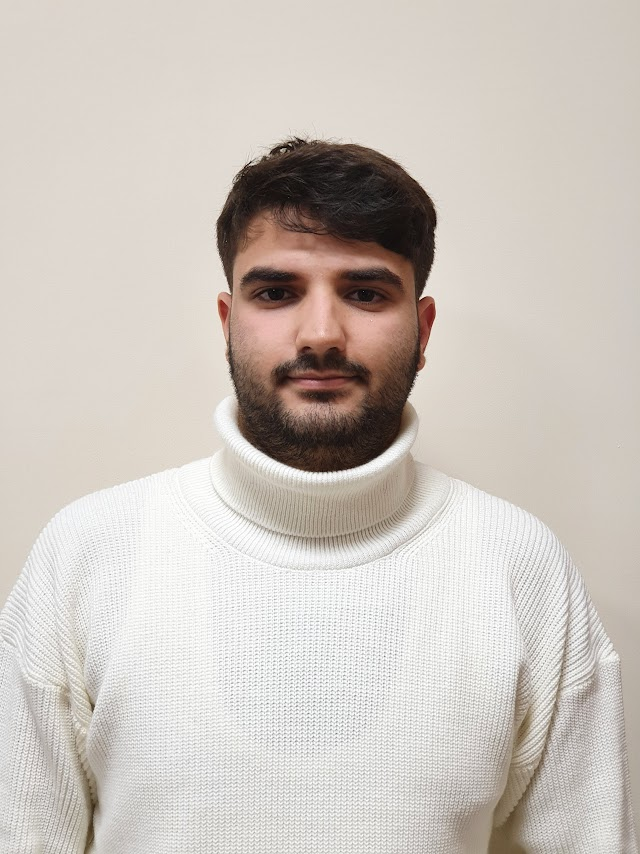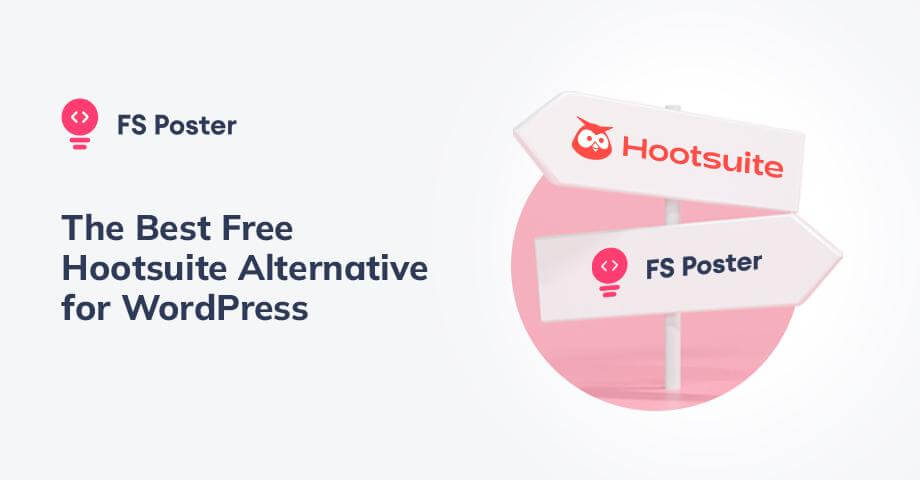 Plugin for WordPress
Apr 07, 2023
Updated at: Apr 18, 2023
If you're a social media manager, you're likely familiar with Hootsuite. For years, it's been a go-to tool for scheduling posts, managing multiple social media accounts, and tracking analytics.
But maybe you're starting to feel like Hootsuite isn't quite meeting your needs. Especially after they removed their free version, you might want to give a chance to other tools. Whatever your reason, you're in luck: there are plenty of alternatives to Hootsuite.
In this post, we'll look at some of the best options on the market, so you can find the right social media management tool for you. Let's dive in!
How to choose the best Hootsuite alternative?
When choosing a Hootsuite alternative, some features are more important than others. You should first look at your specific needs, then go on to decide which Hootsuite alternative is the best for you.
Generally, you want to choose a Hootsuite alternative that:
Integrates with multiple social media platforms
Shows how each one of your posts performed
Automatically posts content on several different platforms
Lets you schedule multiple posts at a time
So let's journey to the next section of our blog and discover the best Hootsuite alternative.
Comparison between FS Poster and Hootsuite
FS Poster is more than a Hootsuite alternative. It is a powerful tool that can change how you conduct your business.
FS Poster works differently from Hootsuite. That means you will have to spend some time adjusting to this Hootsuite alternative. But considering you have already learned how to navigate that god-forbidden mess of a UI Hootsuite, you'll breeze through FS Poster like it's nothing.
But I know. Just because FS Poster is easy to use doesn't automatically make it better than Hootsuite. So here are the points that make FS Poster an excellent Hootsuite alternative.
FS Poster is significantly cheaper than Hootsuite
FS Poster supports more social media platforms than Hootsuite
FS Poster offers more robust features
FS Poster is more intuitive
1. FS Poster is significantly cheaper than Hootsuite
Hootsuite is notorious for its pricing.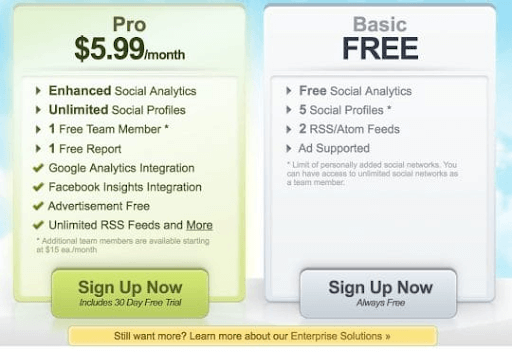 This is the pricing for the launch of Hootsuite.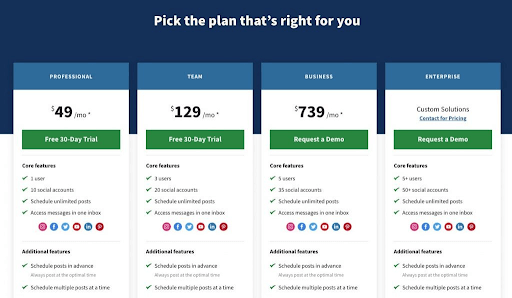 This is from 2021.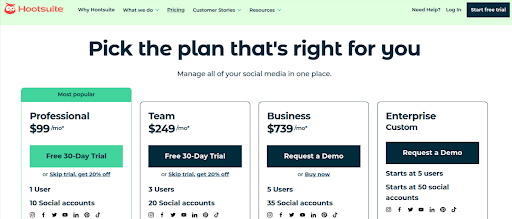 And this is right now.
As you see, the price increase is exceptionally high. The recent price increase (from 2021) made a massive deal of people upset.

Thankfully, you won't have this problem with FS Poster because we do not charge you monthly or yearly.
We only charge you once, and that's it!
If you like what we offer, enjoy it, because you won't have to pay anything in the future!
And the great news is a lifetime license for FS Poster costs less than the cheapest plan for Hootsuite.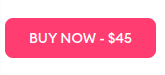 The decision is yours: Pay more to Hootsuite and be ready for future price spikes, or pay once to its alternative FS Poster and never worry about prices.
2. FS Poster supports more social media platforms than Hootsuite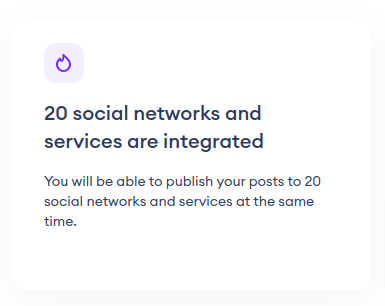 Despite being in the market for years, Hootsuite only supports a handful of platforms.
This limitation can frustrate businesses looking to expand their social media presence. Really, wouldn't you want to be active on different social media platforms? Posting to Instagram and Twitter is nice, but what if you need to post on Discord or Reddit?
FS Poster solves this problem for you. This Hootsuite alternative supports over 20 social media platforms, making it a more versatile and cost-effective option.
This broad range of platform support allows businesses to reach a wider audience, engage with customers on their preferred platforms, and stay on top of their social media game.
With FS Poster, businesses can streamline their social media management and increase their visibility across multiple platforms, all without breaking the bank.
Don't settle for Hootsuite's limited capabilities when better alternatives are available.
3. FS Poster offers more robust features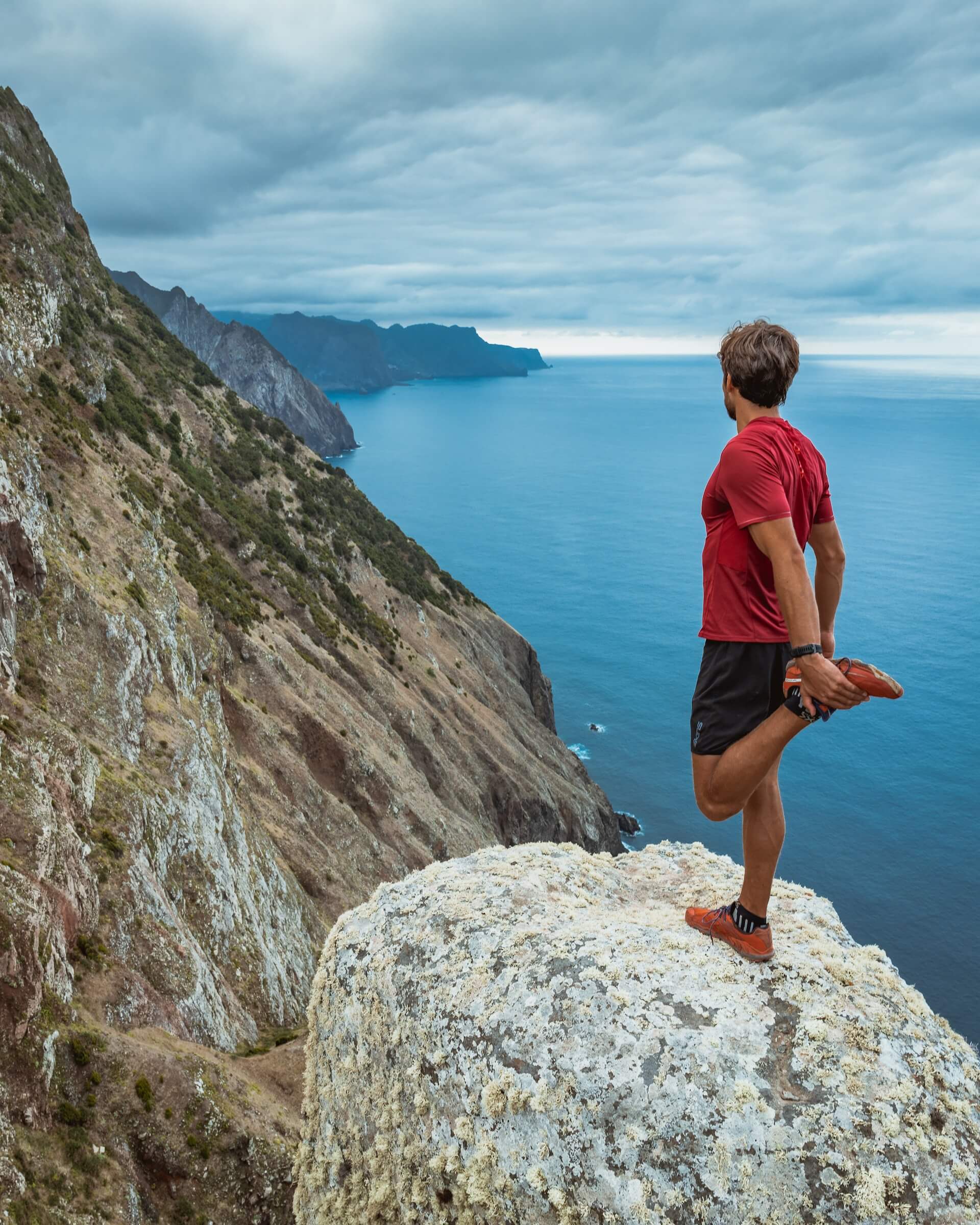 At face value, Hootsuite and its alternative FS Poster may seem like they offer similar features. But the reality comes out when you look closer.
Both Hootsuite and FS Poster offer a link-shortening feature. The critical difference is limitations. Hootsuite only limits you to using its service, ow.ly, while FS Poster lets you decide for yourself.
At first, it might seem simple, both shorten the link and allow tracking features. But stop and think: What if you decide to migrate from Hootsuite in the future? Can you still use your ow.ly link and keep the same tracking measures in place? Or are you locked into an ecosystem?
FS Poster works with bit.ly links, which come with better link tracking and more accurate results.
On top of that, if you decide to migrate or use the same link-shortening service for different websites, you will be able to do with absolutely zero problems.
Another thing. If you want to post to social media platforms, you need to connect your social media accounts. And Hootsuite does not give you platform-specific limits.
You can only add 10 social media accounts, regardless of the platform. So if you manage 2 Facebook pages and 2 Facebook groups and have an Instagram page, half of your limit is already gone.
What if you are managing the social media channels of different businesses? Or what if you need more than 10 social media accounts?
Well, you will need to pay more to Hootsuite. But that's not the case with FS Poster.
In this Hootsuite alternative, you can add unlimited social media accounts.
As you see, FS Poster is cheaper, supports more social media platforms (and accounts), and offers more robust features. But what else?
4. FS Poster is more intuitive
As a business owner, you need a social media management tool that's not only effective but also intuitive and easy to use.
That's where FS Poster shines. It is user-friendly and intuitive, and it makes social media management a breeze.
You won't have to waste time figuring out complex features or spend hours training your team. You don't need to pay $500 to learn how to use the Enterprise version of the app.
Instead, you'll be up and running in no time, able to focus on what matters most: growing your business.
A social media management tool is for saving you time. And if you need to dig into the documentation to get the job done, just do everything manually.
FS Poster has an easy learning curve; if you ever face a problem, you can write to their support and get an answer immediately.
Bonus: Planly
Planly is a versatile social media scheduler that integrates seamlessly with FS Poster. With Planly, you can manage all your social media platforms from one place, including Facebook, Twitter, LinkedIn, Instagram, and TikTok. This saves you time and hassle by allowing you to schedule your content in advance and post automatically.
One of the standout features of Planly is its TikTok integration. With TikTok's rapid growth in popularity, having a tool that allows you to schedule and share your TikTok videos is essential. Planly makes it easy to do just that, so you can take advantage of the platform's potential for reaching new audiences.
In summary, Planly is a powerful social media scheduler that offers seamless integration with FS Poster, multiple social media platform support, and a TikTok integration.
If you're looking for a tool to streamline your social media management and boost your online presence, Planly is definitely worth considering.
Wrap up!
Now you know what to look for when choosing a Hootsuite alternative. And you also know how FS Poster can be your next lifesaver. But if you aren't sure, check out this blog to learn about other, cheaper Hootsuite alternatives.
So go on, determine, draft out your game plan, and decide on a superb Hootsuite alternative to transform your business!