Reddit Marketing Tips: How to Grow Your Brand on Reddit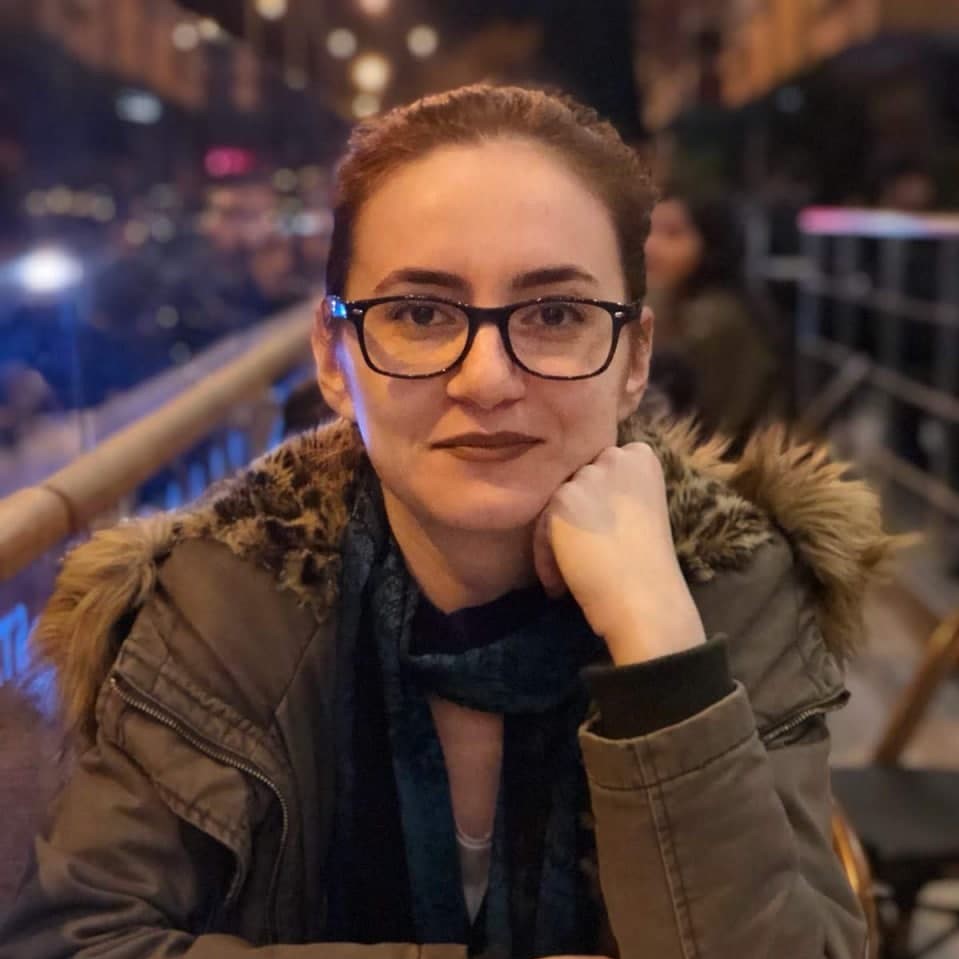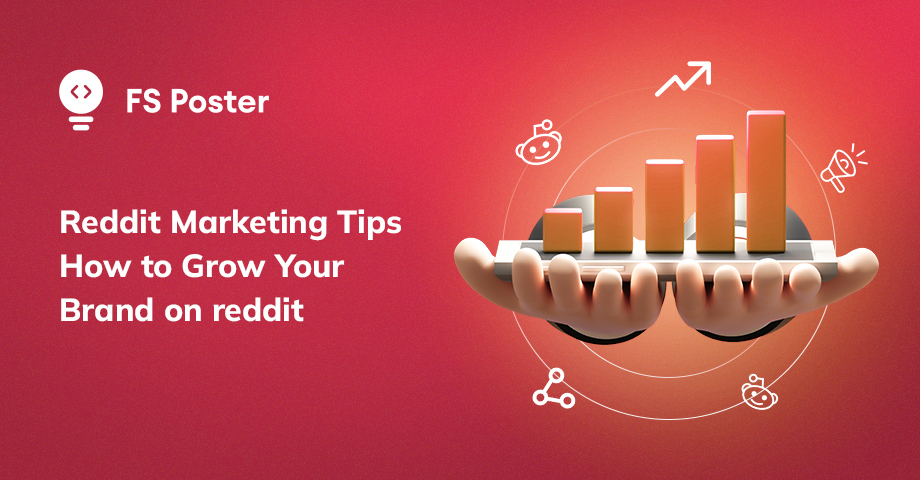 Social Networks
May 13, 2022
Are you looking for a way to grow your brand and reach new customers? If so, you should consider marketing your business on Reddit. Reddit is a social networking site with over 330 million active users. It can be a great place to promote your products and services, connect with potential customers, and build relationships with other businesses. This blog post will discuss how to use Reddit to grow your brand. We will cover the basics of Reddit marketing tips and how to create a successful Reddit campaign.
What is Reddit, and how does it work?
Reddit is a social networking site where users can submit content, such as text posts or links. Other users can then vote on the content, which determines how high it appears in the feed. Reddit also has a points system, which allows users to earn rewards for their activity on the site.
Creating an account on Reddit is simple and only requires an email address. Once you have created an account, you can begin browsing the site and looking for subreddits (sections of the site devoted to specific topics) relevant to your business. For example, if you own a pet store, you may want to find the subreddit /r/pets.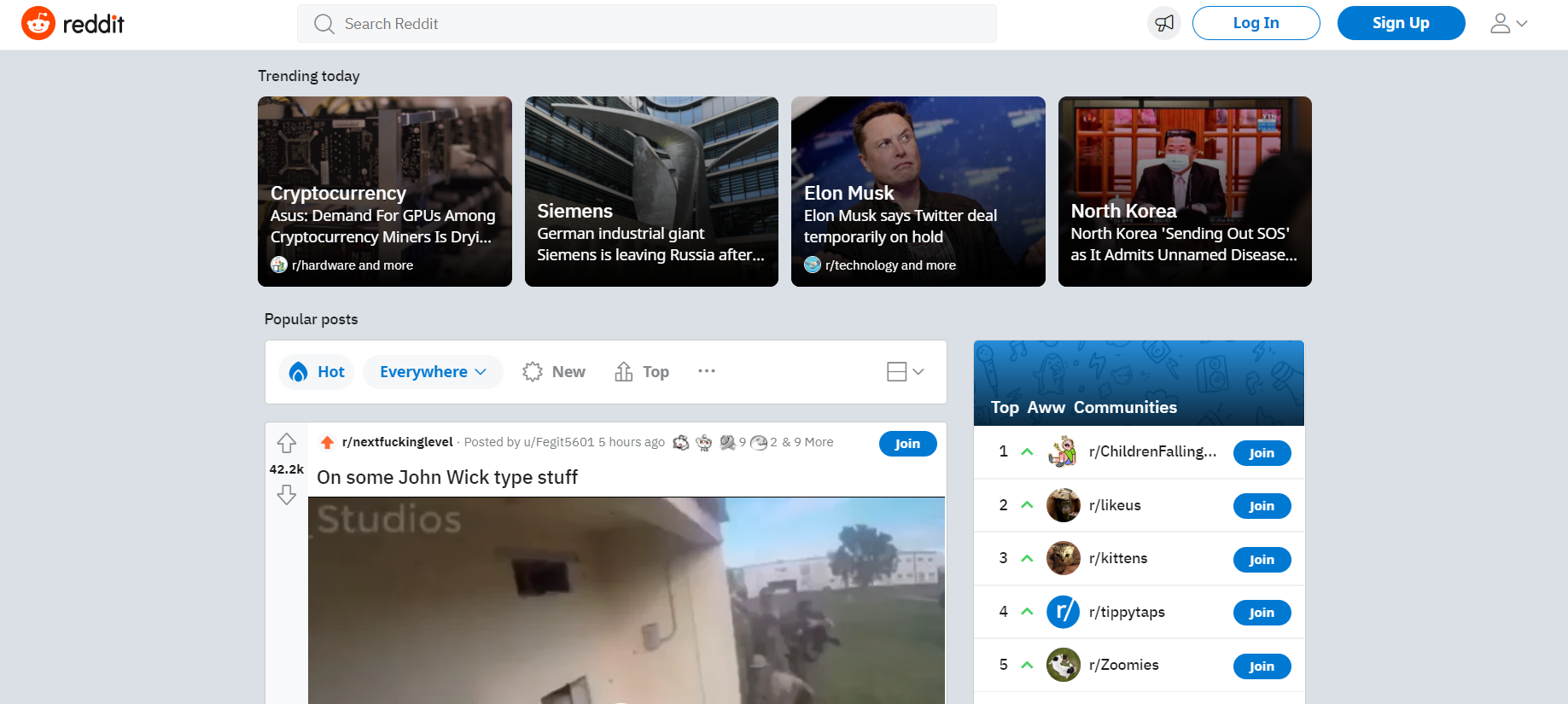 Once you have found some relevant subreddits, you can start submitting content. When submitting content, be sure to choose a catchy title and include relevant keywords so that people can easily find your post. You should also try to submit original content whenever possible.
Why use Reddit for marketing purposes?
There are several reasons why you should use Reddit for marketing purposes:
It is a great way to reach a large audience of potential customers.
It can help you build relationships with other businesses.
It can be a great way to generate leads and sales.
It can help you build brand awareness and credibility.
When marketing your business on Reddit, it is essential to keep the site's rules and guidelines in mind. For example, self-promotion is generally not allowed, so you will want to focus on providing value to the community. You should also avoid spamming or being overly promotional. If you follow these guidelines, you can be successful in marketing your business on Reddit.
How to create a successful Reddit marketing campaign? Reddit Marketing Tips
Now that you understand the basics of Reddit marketing, it's time to start creating your campaign. You will need to create a plan and set some goals. For example, what are you trying to achieve with your campaign? Are you looking to build brand awareness or generate leads? Once you have answered these questions, you can start creating your campaign.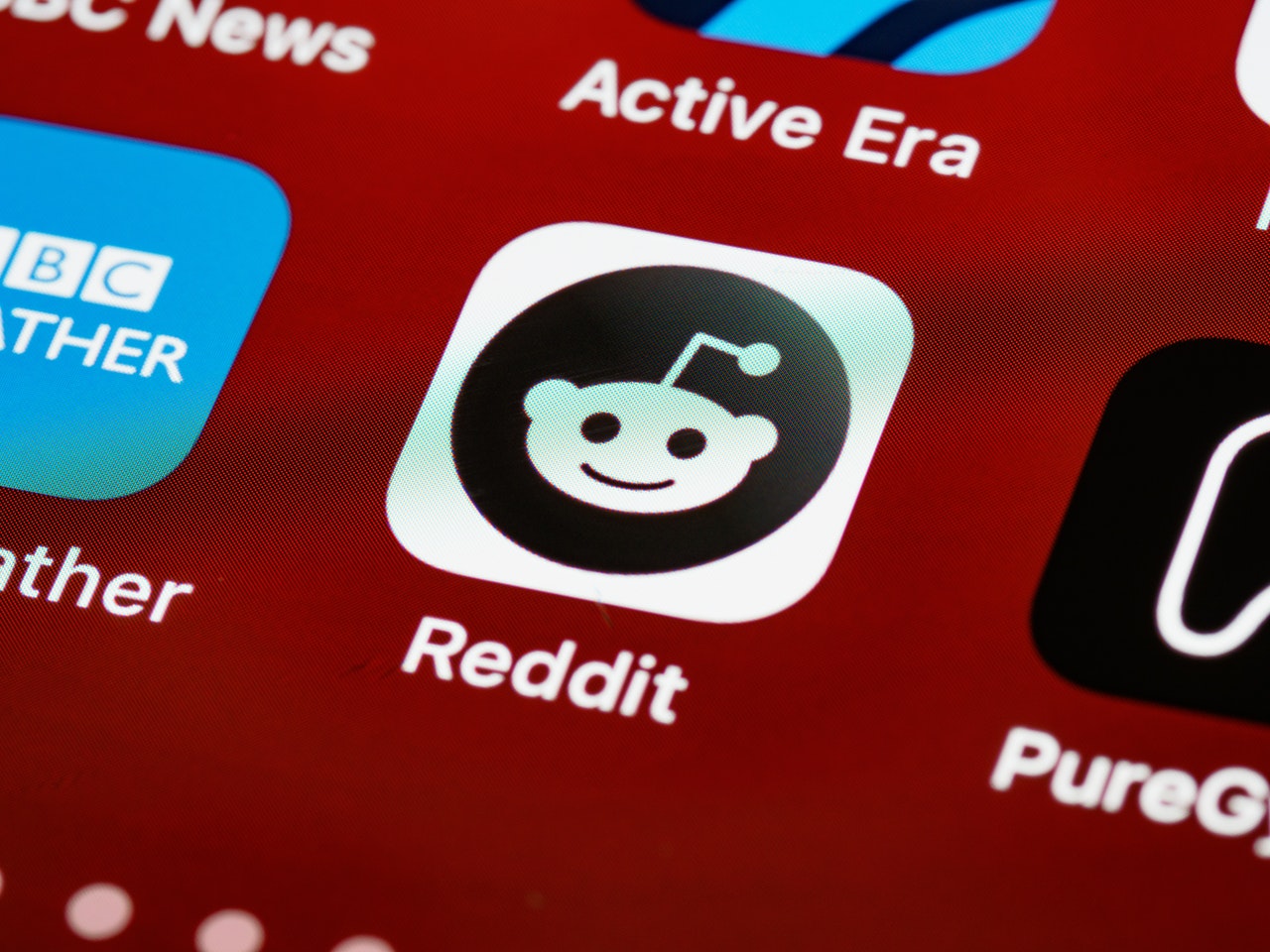 Here are some tips to help you create a successful Reddit marketing campaign:
Be truthful in your online profile
Creating a Reddit account is the first step in getting started with marketing on Reddit and is required before you can do anything else. Even while this may be accomplished in a few easy steps, the actual problem is developing a trustworthy profile.
Redditors are particularly suspicious of anything intended for commercial purposes and frequently avoid profiles that belong to advertisers. Because of this distinction, marketing on Reddit is not the same as marketing on Facebook or Twitter.
The first thing you need to do is establish a Reddit profile that presents you as a genuine individual. If you want to build more credibility, you should begin providing comments and links to relevant discussions that are both significant and relevant.
This will get you karma points and establish you as a member of the Reddit community looking to bring something of value to the conversation.
Make sure you join the appropriate subreddits
Reddit is mainly composed of a great number of different smaller communities that are referred to as subreddits. Each of the subreddits on Reddit is dedicated to a particular topic, and a moderator oversees its operation.
Selecting the subreddits pertinent to your business and the products or services you offer is the most critical factor in developing an effective marketing strategy for Reddit. For those interested in photography, for instance, the subreddit r/photography is likely to be of interest to them.
As soon as you start making meaningful contributions to the subreddit in the form of comments and links, you begin establishing a solid connection with the members of your community.
Do not engage in spamming activities
Reddit is a social media network that is tightly monitored, differentiating it from other social media platforms. Every subreddit is regulated by its own distinct collection of rules and guidelines.
Every remark, link, and post against these guidelines will be punished. This might potentially result in your account and domain being banned entirely from the website, depending on the severity of the situation. Therefore, you should proceed with caution while promoting on Reddit.
The only way to prevent this from happening is to refrain from posting too promotional anything. Redditors are a cynical bunch who will stop at nothing to determine if you are a genuine user or simply another marketer trying to get their attention.
Give and you will receive
It is a well-known fact that if you ask other users of Reddit to upvote your material, this might have negative repercussions. However, there is no downside to letting your friends know about your article and asking them if they would be interested in commenting on it.
When you are just starting with Reddit marketing and don't yet have a large number of followers, this is a beneficial strategy to implement. Even while a few comments might not seem like much, they can play an essential role in gaining initial momentum for your content.
Always strive for consistency
If you want to succeed in social media marketing, consistency and endurance are necessary. Marketing on Reddit is not an exception to this rule. Engaging on a consistent basis with the community of Reddit is required if you want to expand your social media network and raise awareness of your company.
It won't go very far if you just make an appearance once in a blue moon to submit some excellent stuff. The best strategy for marketing on Reddit is to submit smart and helpful content to other users continuously.
Create your very own AMA
The "Ask me anything" feature is an excellent method to connect with the members of your Reddit community and gain a better understanding of the challenges they face. It raises the level of interaction and portrays you as a company that genuinely cares about the people that follow you.
Make Reddit a tool for your customer service
The most obvious advantage of using Reddit as part of your marketing strategy is the ability to interact directly with the people who make up your target demographic. However, you must also bear in mind that some of the people who are already your clients may also be utilizing the platform. This is something else to keep in mind.
They may utilize it to ask inquiries or voice reservations about your products or services, or they could express worries about your brand. Because of this, it is highly recommended that you keep a watch on Reddit for any debates that may be taking place regarding your brand and any items or services that you may provide. Reddit has the potential to be an excellent resource for customer service.
Explore Reddit ads
If you want to be successful with Reddit marketing, there is no substitute for producing high-quality material. However, you should investigate the many advertising alternatives available on Reddit to push your material to the forefront of the site much more quickly.
You have the option to promote your post throughout the entirety of Reddit or to focus on a select group of subreddits.
Text advertising and link ads are the two primary forms of Reddit advertisements available to businesses that focus on social media marketing. You are able to divert readers away from Reddit and to another website when you employ link advertisements. These strategies have the potential to be quite powerful in attracting visitors to your website and blog.
You might make an effort to captivate your audience by offering them exclusive discounts and promotional deals. On the other hand, text advertisements provide a hyperlink to a Reddit post that, in turn, may contain additional text and links. Text advertising has the potential to both increase interaction and kick off conversations around your company.
Create a calendar
Do you want to notify consumers about future events that have something to do with your company? Set up a calendar. It will provide the consumers with information regarding what is going to happen next. While doing so, it has the potential to pique one's interest.
Ask for feedback
People asking open-ended inquiries are the lifeblood of Reddit. People come to the platform in order to ask awkward questions and receive honest responses to such topics. Anyone who is just starting with Reddit marketing will find that a huge benefit.
You may learn more about your ideal clients and the products or services they seek by using the platform to provide questions that will assist you in getting this understanding. At the same time, you have the opportunity to raise people's awareness of your business.
Set realistic goals and KPIs
Before you start your campaign, it's essential to set realistic goals. This will help you measure the success of your campaign and make changes if necessary. For example, if you're looking to generate leads, you may want to set a goal of 100 leads.
Create quality content
When creating content for your campaign, it's essential to focus on quality over quantity. This means that you should create interesting and relevant content for your target audience. For example, if you're targeting pet owners, you may want to create pet care tips.
Engage with the community
One of the best ways to grow your brand on Reddit is to engage with the community. This means that you should comment on other people's posts, answer questions, and participate in discussions. Doing this will show that you're an active member of the community and care about the users.
Be patient
Growing your brand on Reddit takes time, so it's essential to be patient. Don't expect to see results overnight; focus on creating quality content and engaging with the community, and you will eventually see the results you're looking for.
How to grow a subreddit?
We have developed a list of six simple ways for you to spread the word about your recently founded Subreddit so that you can learn how to grow a subreddit. This will help you learn how to grow a subreddit.
Engage with other users to drive traffic to your subreddit
The process of getting to this point is time-consuming, despite the fact that it is the initial and most important stage. To get started, participate in as many different things as you possibly can. It will be a little while before something fresh is posted. If you want people to believe you and give you their trust, you will need to start participating in the subreddits that interest you.
As soon as you discover the value that subreddits provide, you should start engaging in such communities. Participating is the only way to become familiar with Reddit and its features. If you write a post about your website using a new Reddit account and instantly receive a storm of downvotes, the subreddit will most likely ignore you because of the poor reception your post had.
Make the most of the Subreddits for your good
This one ought to be straightforward. It is a good idea to look for other subreddits that deal with a subject matter comparable to your own and either offer a link to your own subreddit or include a quick explanation of why people need to subscribe to yours. Your URL should only be sent once per subscription. If you spam on Reddit, the site may deactivate your account or prohibit you from using the service altogether.
Make a submission for links to your Subreddit
At long last, a link to your website will be posted here. You have not yet made it out of the danger zone. There are many different ways in which your submission might be improved. It would be helpful if you selected whether you wanted to submit a straight link to your website or add a link to your website in a lengthier text post. Either option would be helpful. In most cases, you won't be able to get this done without navigating between several subreddits.
Make it possible for users to post in your subreddit
If the content in your subreddits were fascinating, more people would subscribe to them. As a consequence of this, we strongly advise that you answer every remark and reply and engage in conversation with your customers in order to develop a sense of community.
You might request that other administrators share your link
The legitimacy of links that admins submit is better, and as a result, they receive more website traffic. One approach is to get in touch with the person who moderates a certain subreddit and ask them to add your link to the site. Your relationship should be beneficial to the community in order to evoke a favorable response from them; alternatively, you may give a reward in the form of a discount or free products from your firm.
Promote your business on Reddit
You are still able to market your content and bring it to the attention of more people by paying for advertising, despite the fact that the focus of your contributions should be more on the community than promotion. Joining these subreddits and posting about your new subreddit is easy to gain a few followers in no time. There is a possibility that the existence of these links will assist in elevating the page authority of your subreddit.
Examples of successful Reddit marketing campaigns
Now that you know how to create a successful Reddit marketing campaign let's look at some examples of successful campaigns.
-Taco Bell: Taco Bell ran a successful Reddit marketing campaign when they gave away free tacos to users who posted about their experience with the brand. This campaign generated a lot of positive buzzes and helped grow the brand's presence on Reddit.
-Old Spice: Old Spice ran a successful campaign when they created a series of videos featuring the "Old Spice Guy." These videos were relevant and exciting to the Reddit community, and they helped grow the brand's presence on the site.
-Charmin: Charmin ran a successful campaign when they gave away free toilet paper to users who posted about their experience with the brand. This campaign generated a lot of positive buzzes and helped grow the brand's presence on Reddit.
Conclusion
Reddit marketing can be a great way to grow your brand. Just follow the site's rules and guidelines, and create quality content relevant to your target audience. If you do this, you will be on your way to success.
Have you ever used Reddit for marketing purposes? What Reddit marketing tips do you have? Share your thoughts in the comments below!