Top 5 (Free And Paid) Paraphrasing Tools To Unique The Existing Content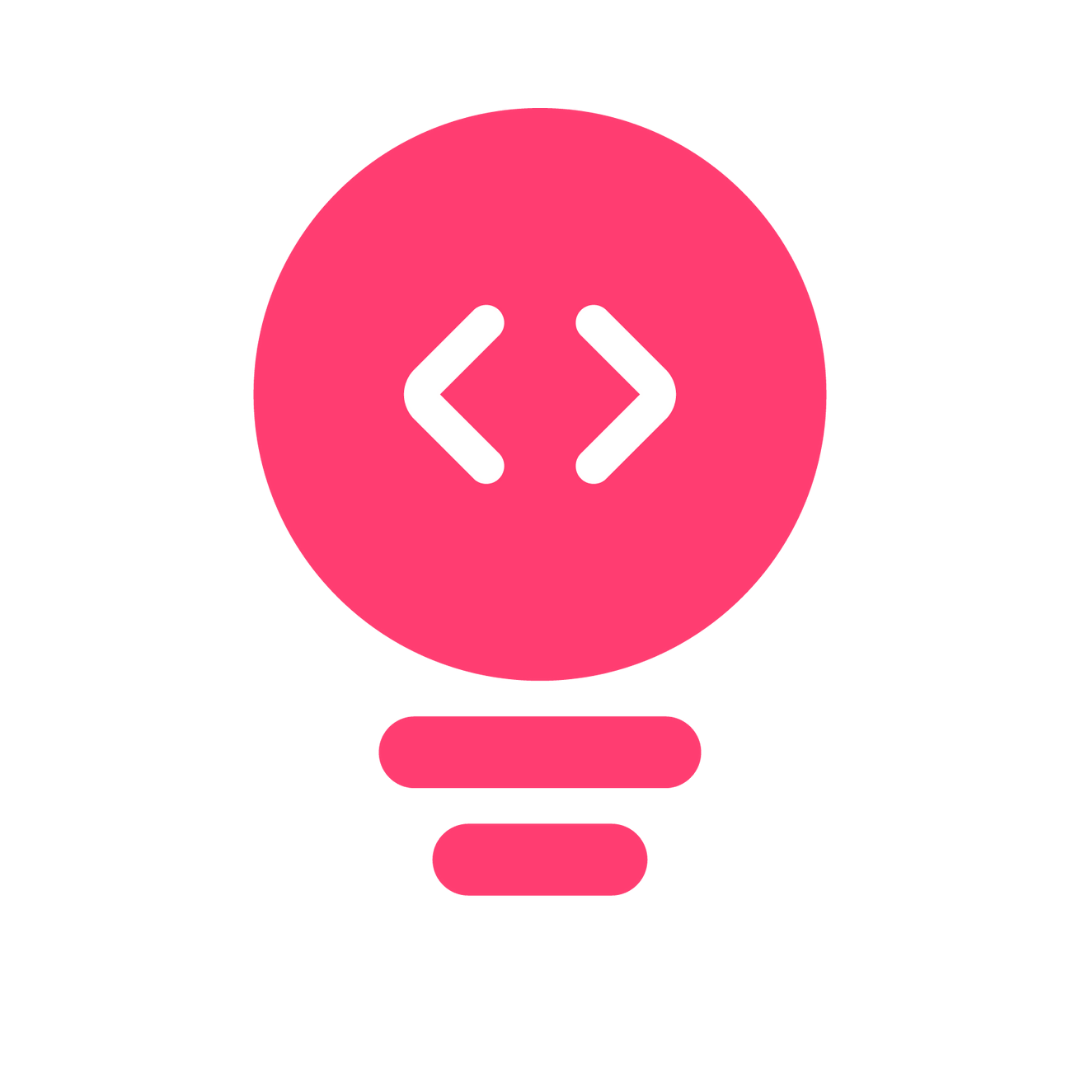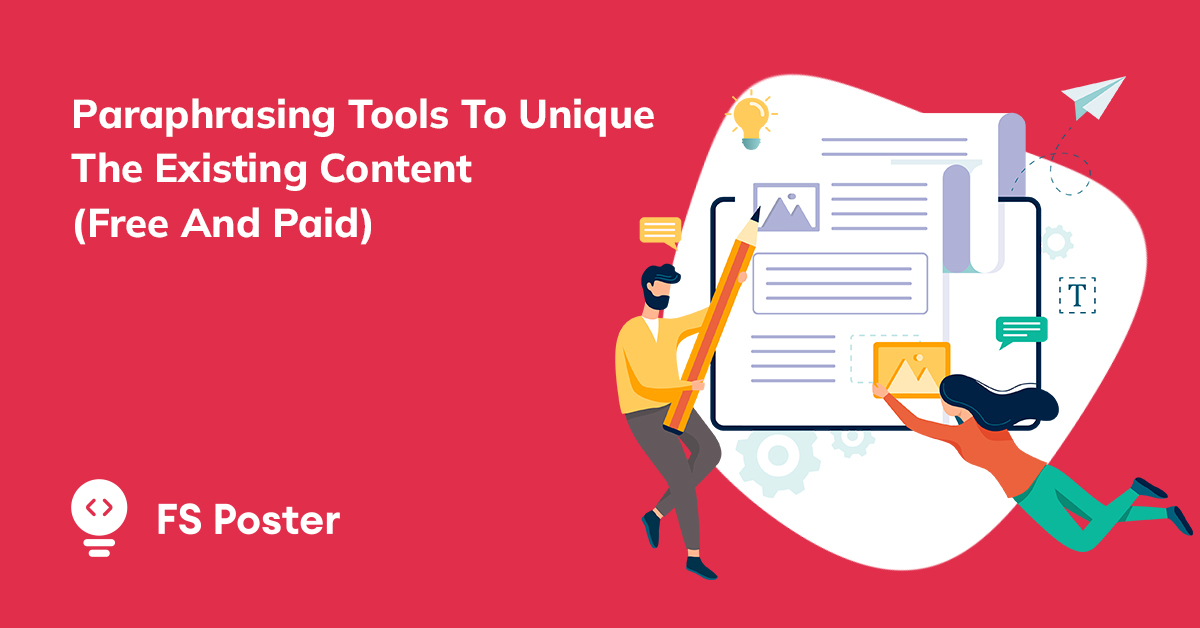 Social Networks
Feb 24, 2022
Finding a good paraphrasing tool in the online world isn't difficult. The only problem is that some of the top results will break your bank and might cost you an arm and a leg. 
These paraphrasing tools that cost you a lot of money might make the task more accessible, but their high price tags don't.
That's why many people turn to free paraphrasing tools. However, it's human nature to always look for something better. Sometimes, writers find themselves thinking, "what if the paid version does it better?"
So, we decided to go ahead and find various tools, both paid and unpaid, to see which ones perform better. So, to make it easier for you to find what you're looking for, let's get started. 
Top 5 Paid & Free Paraphrasing Tools For Unique Content 
Paraphrasing tools are becoming quite a commodity in the online world. Many providers make great tools, but they ask too much money. 
On the other hand, some tools offer the same, sometimes better, and services yet ask nothing in return.
However, both kinds of tools have their pros and cons. That's why it's imperative to pick a list of tools that offer you more pros than cons—hence the name of the list "top 5 tools." So, which tools are these?
These are some of the best tools you can find online in 2022. Each of them has something unique to offer or better than the others. 
So, you might find some notable names missing on this list since they have more cons than pros.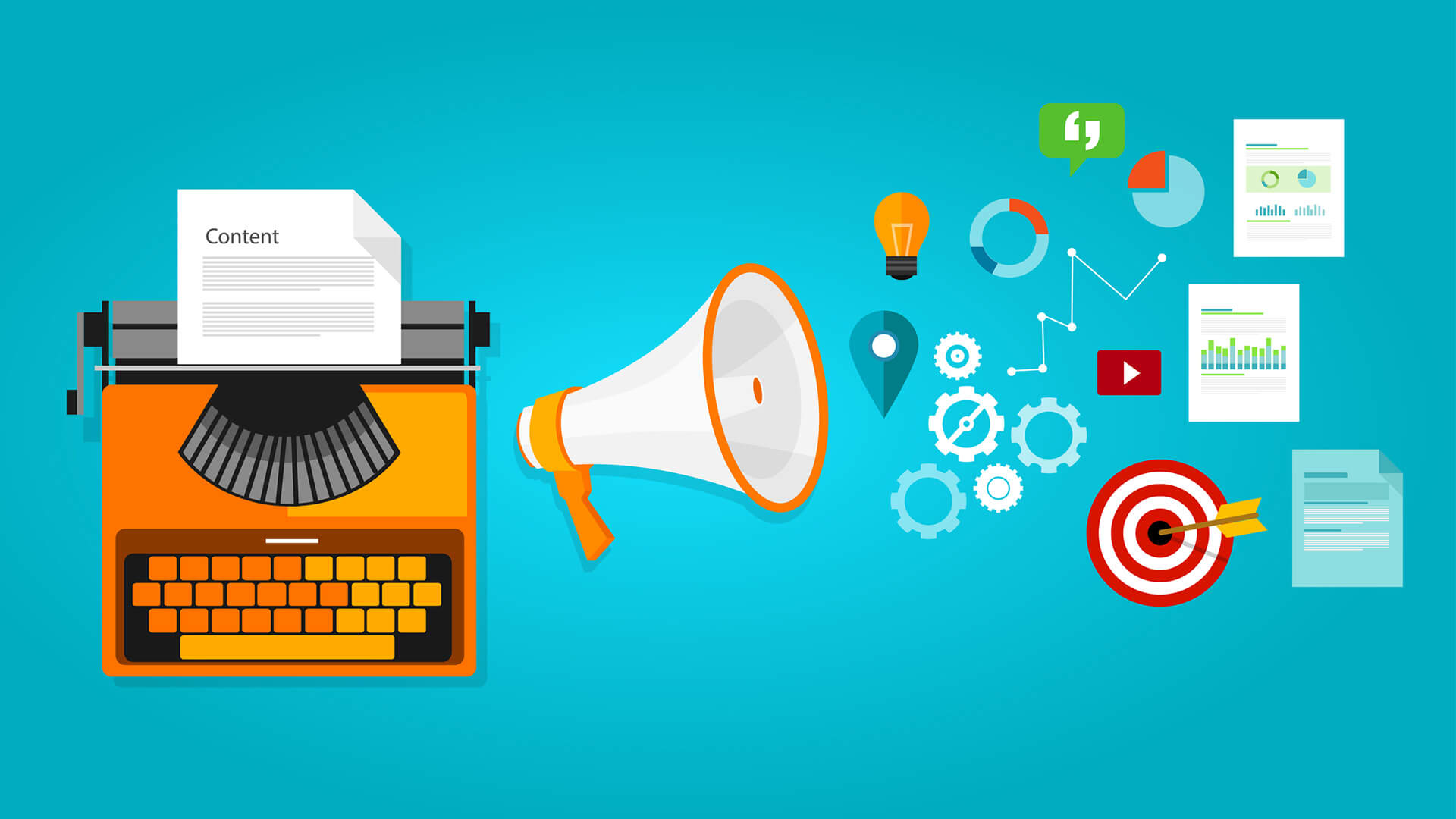 Therefore, without further ado, let's dive in and see which five tools make this list:
1. Prepostseo Paraphrasing Tool – Paid & Unpaid                  
Prepostseo paraphrasing tool is hands down, the best rephrasing tool available today. There are various reasons for that, some of which you'll find in the pros section below. However, two primary reasons behind that are the tool's ability to avoid plagiarism and recreate natural content. 
Some of the major tools in the business today have a lot of problems keeping the content tone natural; this tool ensures it.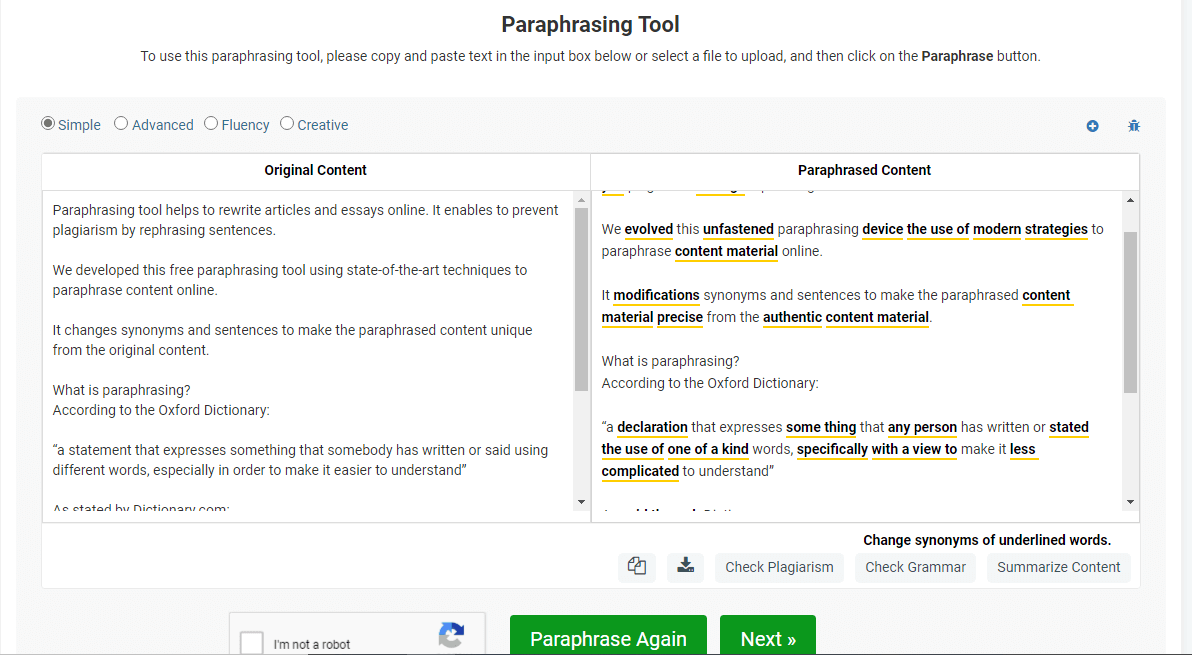 Moreover, as you can see, have various options on this tool. You can pick one out of four different content tones on the top-left corner. 
While on the bottom-left, you have the opportunity to upload the files or import them from Google or One Drive. You can also pick from 17 different languages.
While in the bottom-center, you can find word counter as well as words exclusion, etc. On the top-right section, you can use the plus button to load-up sample data and check the vitality of this tool. This variety of options makes it one of the best tools available today. 
The paid option comes in three different shapes, such as:
Basic: $50 per year
Standard: $150 per year
Company/Enterprise: $350 per year
However, the only problem a minority of users might face is the 1000-word limit. Yet, you can overcome that by using free registration, which allows up to 5000 words a day. So, in hindsight, there are really no cons to this tool. 
This alone makes it the topper on this list, as it has everything writers of all kinds will need.
Pros-
Exceptionally quick
1000 word limit for unregistered users
5000 word limit for free-registered users
Lucrative paid options
An array of accompanying tools
17 languages
Google & One Drive import/export 
Cons-
2. Rephrase.info – Free
Rephrase.info is your tool if you're looking for a free-to-use paraphraser. It has no paid packages, and quite frankly, it doesn't need them. With a tool of this level, one should be thankful it's free to use.
Right off the bat, one of the things that stands out about this tool is the fluency of its rephrased content. Since one of the significant reasons behind content paraphrasing is the bid to make it better, it delivers on that.
On the other hand, if you're looking to find a tool to avoid plagiarism, then this one is it, as it leaves no trace of the original content. On top of that, It has three significant content tone selections:
Standard: Doesn't hinder the natural content tone of the original content
Fluency: Pushes for better fluency, avoids difficult words and complex terms
Creative: Uses advanced & innovative techniques to ensure creativity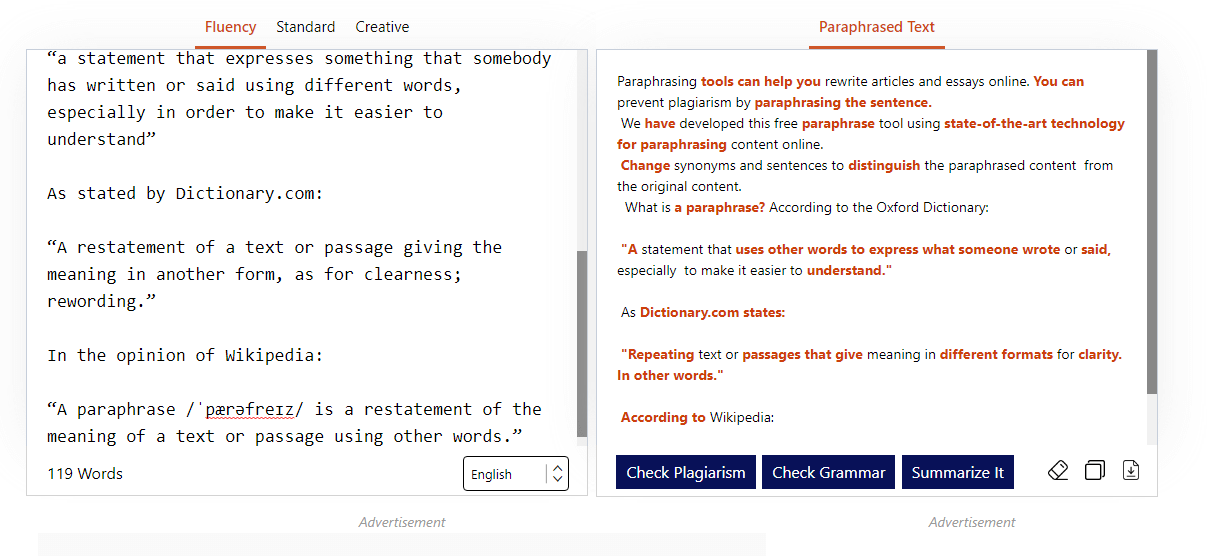 As for the Rephraser's tool itself, it has a pretty straightforward UI. On top-left, you have the content-tone selection. In contrast, other options such as language selection are down at the bottom. One of the reasons behind this tool's ability to recreate content quickly is that it has no fluff surrounding it. 
Pros-
Quicker than most paraphrasers
Advanced content tones
1000-word limit
Natural content tone
Avoids fluff & excess content 
Cons-
Lack of file import
A few ads 
3. Text Reverse' Paraphrasing Tool – Free
Text Reverse' Paraphrasing Tool is yet another stellar yet free paraphrasing tool. This paraphrasing tool relies on a simple AI-base and uses a natural paraphrasing algorithm. In other words, it doesn't offer you as many options as the preceding two tools. 
However, it doesn't have to, as it does get the job done by default. The tool rephrases content in a natural and unwavering tone, so you don't have to worry about that. However, you might want to use the dark mode on your browser, as the yellow color might be a bit much.
Especially if you work during the nights.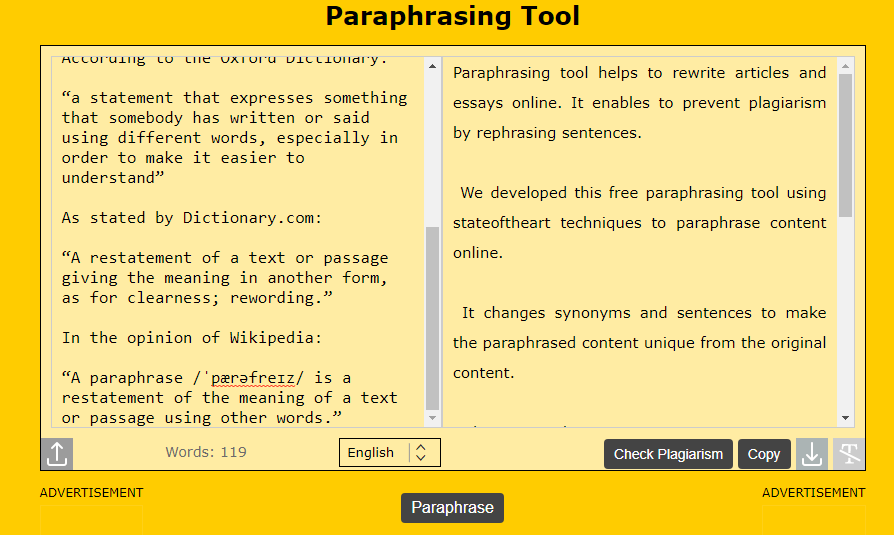 But, it pales in comparison compared to all the other benefits of this tool, including the fact that it can rephrase thousands of words without costing you a penny. 
Pros-
Quick and convenient 
Easy to use
Unlimited use
1000-word limit
Various accompanying tools
Cons-
4. QuillBot – Paid & Unpaid 
Quillbot is a marvelous tool and a common commodity among writers. Granted, it has its best features saved for the paid version, but its free usage isn't too bad either. But, despite all of its qualities, it pales in comparison with the tools mentioned above. 
Mainly because of its measly 125-word free limit. Even if you're a student, that's in no way enough, let alone for a professional writer. However, its paid version offers unlimited word count. 
Now, as for the paraphrasing itself, QuillBot offers six different content tones—most out of any on this list. Nevertheless, that's not exactly a good thing, as it often makes the content look unnatural and machinelike.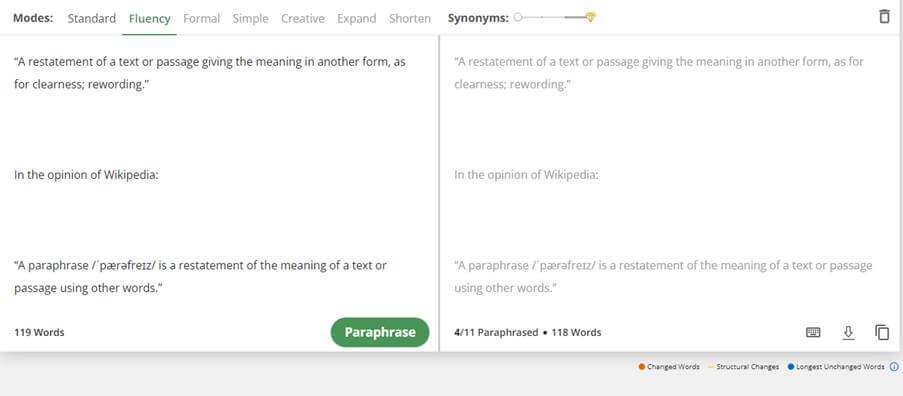 From the top-left, you can see it offers content modes/tones; right beside it is synonym intensity. Clicking on the setting's cogwheel button, you will find a sidebar, which offers various other options, such as language selection, whether or not you wish to paraphrase quotations, etc.
Pros-
Content modes

Synonym intensity

Various handy extensions
Cons-
125-word limit on free use
5. Spinner Chief 6 – Paid & Free
Spinner Chief 6 is one of the easiest programs to. While it identifies itself as a spinner rather than a paraphraser, it does end up achieving the same goals. Moreover, the mouth-watering 10,000-word limit might be too good for some writers.
The tool doesn't offer many options, but it offers spin/synonym intensity. That's what most writers will need anyway. Besides that, Spinner Chief comes in the shape of a desktop application as well.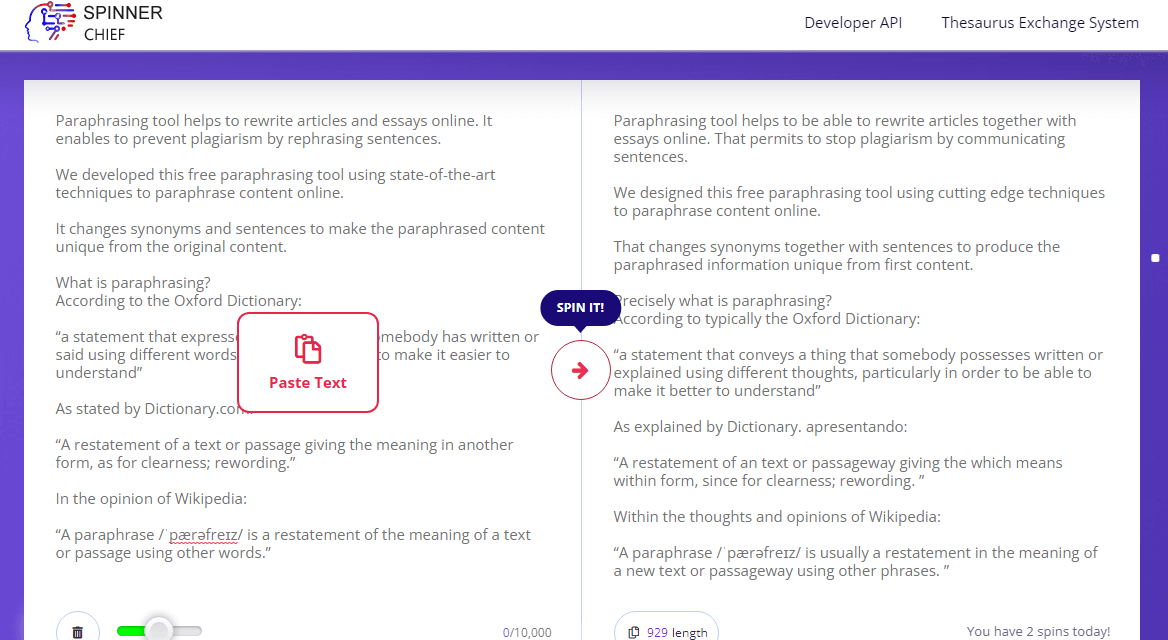 As you can see, there aren't any additional options, extensions, or accompanying tools. However, it does spin the content comprehensively, ensuring its uniqueness each time. As for the paid version will cost you anything from $25 per month to $138 for a lifetime subscription.
Pros-
10,000-word limit

Desktop apps—free and paid

Lifetime subscription offers
Cons-
A bit expensive compared to other tools

Doesn't have accompanying tools in paid versions
Conclusion
These top 5 remarkable paraphrasers can make life easy for writers. Each one of these tools offers something unique and outstanding. So, it all dials down to which one is best for you.