5 Ways to Use Instagram Notes to Engage Your Followers in 2023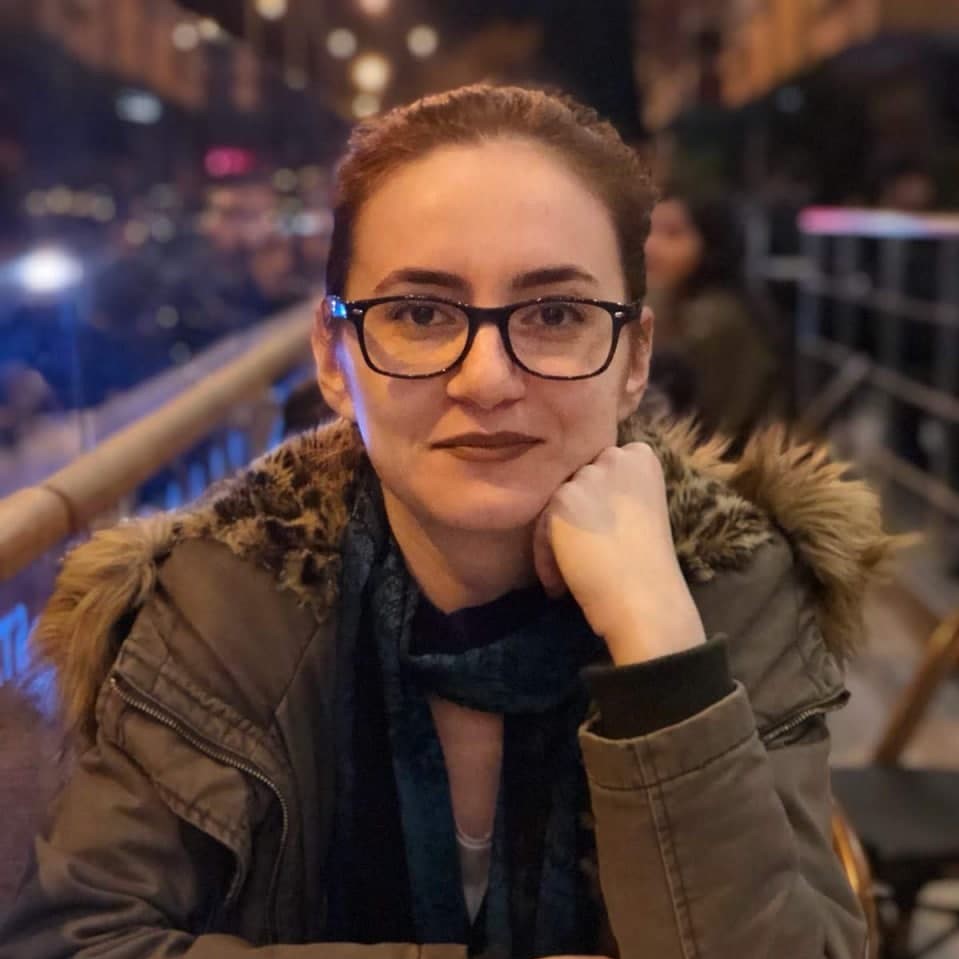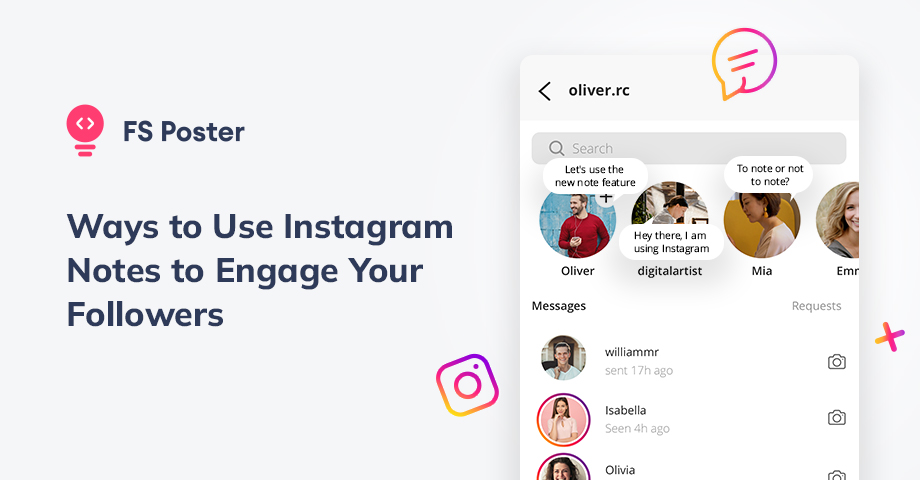 Social Networks
Jan 13, 2023
Do you wish to interact with your Instagram followers? In such a case, you must begin utilizing Instagram Notes. Notes are a fantastic way to engage your fans and deliver special stuff. We'll go through five ways in this blog article to use Instagram Notes to interact with your followers.
Ok, let's start step by step.
What are Instagram Notes?
On December 13th, Instagram unveiled a revolutionary new feature to add an exciting twist to online communication. With Notes, users can share short stories or buzzworthy news with friends in the app's inbox area for a limited time before it vanishes—adding some spice and mystery to their conversations!
Do you know how to use Instagram Notes?
You'll see a new Notes area at the top of your Instagram Inbox page. Here you'll see any Notes that any of your followers (who you follow) have created.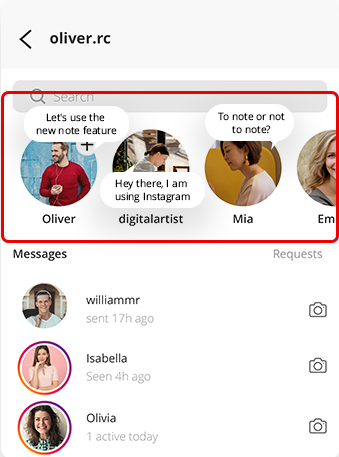 In order to add a new note, press the "+" symbol. After entering your message and choosing who you want to share it with, click "Share."
5 Ways to use Instagram Notes to engage your followers
As a marketer, here are ways I think you can use Instagram Notes to engage your users:
Announce promotions and events: Have a big sale coming up? Let your followers know about it! You can use Instagram notes to announce any upcoming promotions or events that you may have in the works. This is a great place to give details on how to participate and what to expect.
Product update: It is also a good idea to use Instagram notes to keep your customers updated on any changes or new products you are launching. You can share and announce it to your followers. This is a great way to get people excited about what you're working on!
Suggest feature, suggest anything: Instagram notes are also a great way to solicit feedback from your followers. You can use it to ask for suggestions on how to improve your product, feature requests, and even ideas that could help make the platform better. This will allow you to create an engaged and interactive community of users who are invested in the success of your brand.
Ask me anything: You can also use Instagram notes to host an "Ask Me Anything" session. This is a great way to allow followers to get to know you better and learn more about your brand. It's also a great opportunity for them to ask questions that they wouldn't normally be able to ask in other places, such as comments on your posts.
Real-time marketing: Instagram notes is a great tool to use for real-time marketing. You can use it to share updates on current events and trends and ask the opinions of your followers. This is also a great way to boost engagement and drive more traffic to your website or social media platforms.
Reasons to Use Instagram Notes
You might be wondering at this point if Instagram Notes are actually that significant. What's the big deal with Notes when you already have a good Instagram Stories strategy and a ton of engagement? particularly given that you can't even upload pictures and videos.
With Instagram Stories providing a great platform for content creation and engagement, why should you also be using Instagram Notes? The answer lies in their unique features - they provide an innovative way to interact with your followers unlike any other.
Instagram Notes are a novel and interesting method to interact with your audience because of their distinctive character. You may take advantage of the following advantages by using Instagram Notes. Here are the reasons:
Develop closer bonds with your audience
Your Note allows you to quickly and easily create a personal connection with your audience. As soon as someone replies, the conversation moves into direct messages where it's tailored specifically for them. This makes sure that they receive relevant comments and videos or links that are important to their needs - giving them an experience like no other!
Gain more visibility
When you have a lot of followers, it can be easy to lose sight of important Stories amongst the crowd. But when users visit their Messages tab, there's no way for them to miss your Instagram Note! Standing out prominently from all other forms of communication below it, Notes give followers an irreplaceable chance at being seen quickly and easily – giving everyone that much more incentive to craft something special with every post.
Maintain current conversations
With the ideal opportunity at hand, you can create meaningful conversations with your audience through Notes. By making timely and relevant remarks, you can show them that not only do you stay up-to-date on all industry happenings but that you also have something valuable to say about important topics. Strike when the iron is hot, and be sure to share content that will keep your viewers engaged!
Share time-related and limited-time offers
Need to get the word out about a time-limited offer? Notes are your perfect way of doing this! Reach an exclusive audience and let them know what they could be missing - whether it's that one-day flash sale or maybe more details on how you can collaborate with influencers. It all happens in less than 24 hours, so don't miss out! Offer unique opportunities right away - those who follow you back will thank you for giving them something special before anyone else knows about it.
Find valuable feedback
It's easy to become overwhelmed by criticism. Without the proper guidance and filter, a barrage of harsh comments can easily prove overwhelming for anyone - both artistically and emotionally. Yet it is through smartly leveraging this critical input that encourages growth; however, managing all these remarks without drowning under them isn't always as simple in practice. Thankfully though, utilizing Instagram Notes provides an effective way only to allow feedback from reliable sources while safeguarding against potential mental health implications caused by too much critique.
Construct a personalized audience experience
Connections are important - even on Instagram! Notes allow companies to build special relationships with their inner circle, followers whose loyalty can be cultivated and rewarded through a personalized experience. With carefully selected individuals like employees, influencers, brand supporters, and those experienced in the relevant field able to view your notes - you have an opportunity for deeper engagement beyond simply seeing Stories from one another.
Do you need to use Instagram Notes as a business owner?
You've seen how Instagram Notes operate and the potential advantages this new tool may have for companies and creators. Now you're attempting to determine whether your company needs to think about implementing it. My recommendation is, "Why not try?".
New methods of audience engagement and communication should always be tested by brands. That potential is provided by Instagram Notes, especially considering how little time and effort are required. You can quickly make a new Note because it just takes 60 characters (or less) to do so. In essence, this also implies that you will only need to spend a little bit of time deciding what to submit.
Best Instagram Note phrases for businesses
Stay tuned
Don't miss out
Exclusive offer inside!
Get a sneak peek here
Time's running out...
Today only - act fast!
Your opinion matters - tell us what you think!
Unlock the secret
Get the inside scoop here!
Get ready for something special...
Ready to join the party?
Join us, and let's create something amazing together!
Let's make history! Come join us.
Conclusion
In conclusion, adding Instagram Notes to your content strategy is an excellent way to draw attention and increase engagement with your followers. Invite your readers to explore additional articles or websites for further information if needed. Lastly, stay open and explore the possibilities that come with Instagram Notes--they may be the key you need to take your engagement with followers to the next level!