The Ultimate List of Plugins to Make and Scale a Fully Functional WooCommerce Store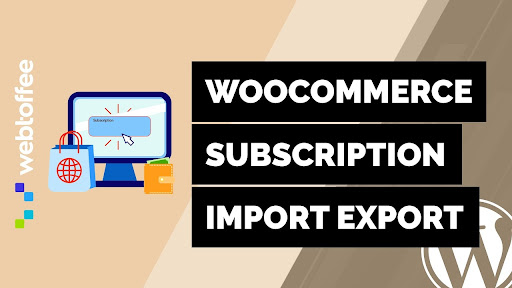 Plugin for WordPress
Mar 10, 2022
Building a WooCommerce store?
Here is a list of all the must-have Woocommerce plugins for WordPress.
From handling all your store products, migrating your WordPress site from one domain to another to integrating the marketing automation, the below-listed plugins will cater to all your WooCommerce store needs.
Subscriptions for WooCommerce
Create simple subscriptions and synchronize all your subscriptions with the plugin, WooCommerce Subscription. The plugin lets you create and manage all your recurring bills and payments. From multilingual support to automated email notifications, Subscriptions for WooCommerce is the best subscription plugin to increase revenue on your WooCommerce store.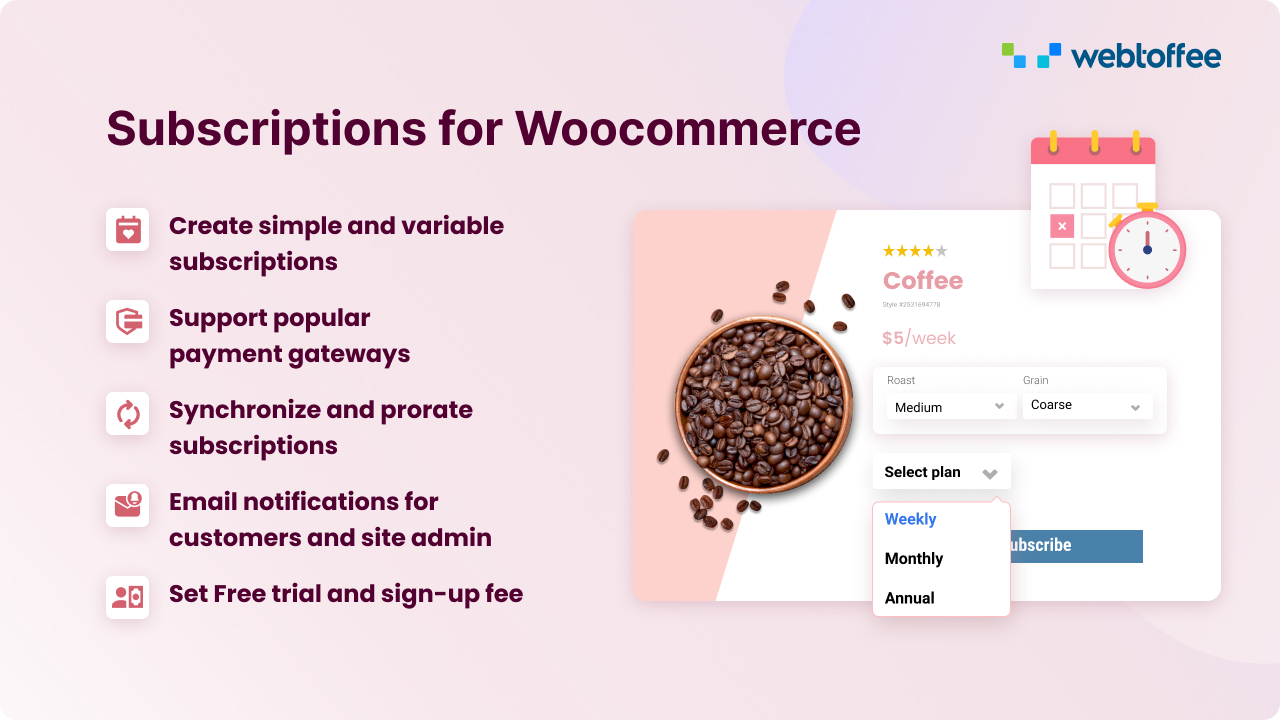 Key features of the premium plugin:
Automatic mail notifications
Supports both Stripe and PayPal
Set sign up fee
Multilingual support
Manage renewal interval and expiry
Offer Recurring Discounts
Set a free trial period
Yoast SEO
Boosting up your website's reach is an essential part of the business. To rank the website higher in search engines, you need a strong, better, and faster website compared to your competitors.

From taking care of all your site's SEO needs to making your website a step ahead in the competition, Yoast SEO is surely the must-add plugin. This WooCommerce plugin adds extra SEO features to your WooCommerce store and makes the store products stand out in the search results.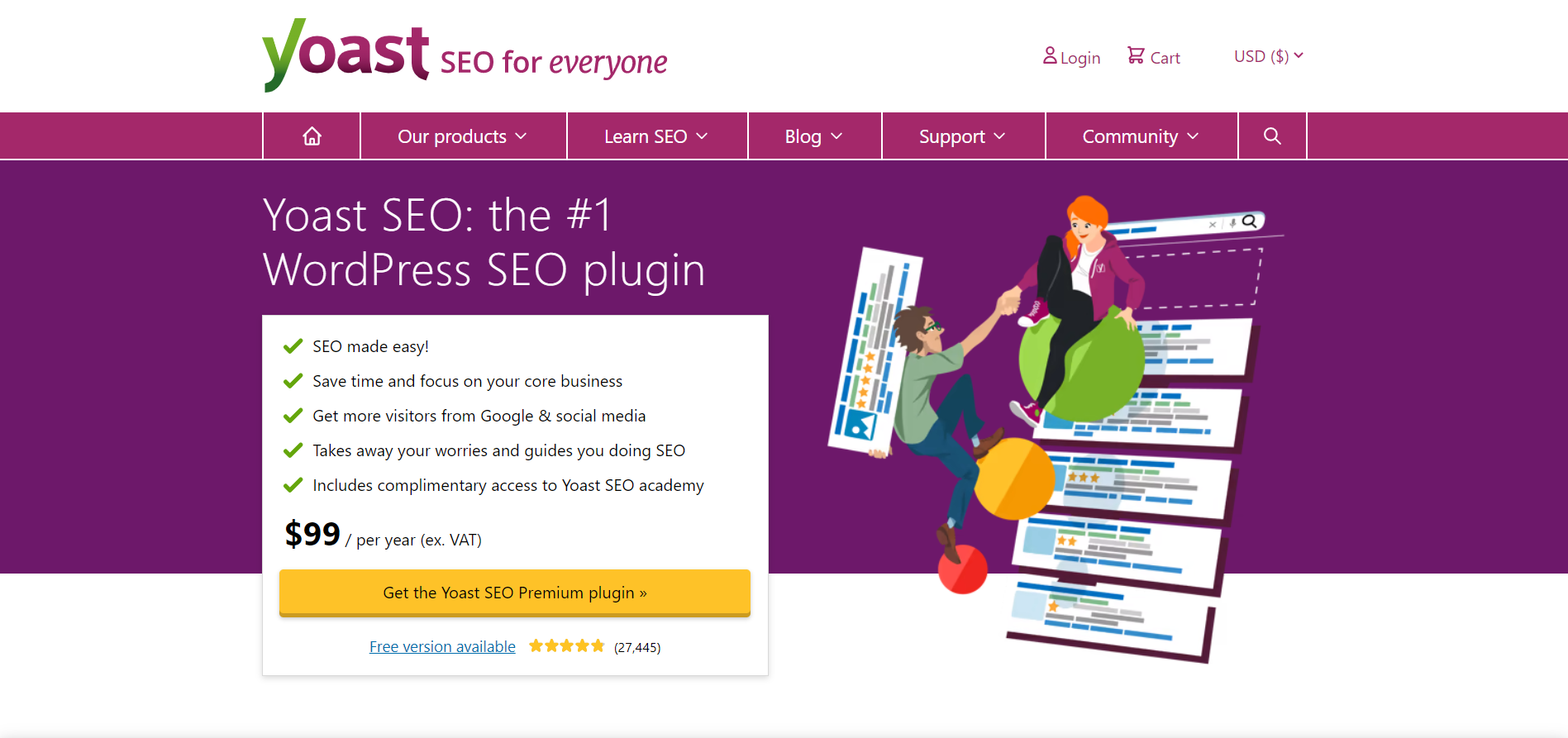 Key features of the premium plugin:
Automatic internal linking suggestions
SEO analysis for writing SEO-friendly content.
Readability analysis ensures readable and understandable content for humans and search engines
Automatic redirects
Better search results for store products
Multi Currency for WooCommerce
Multi currency for WooCommerce is a must-have plugin for your WooCommerce store. With this Woocommerce plugin, you can convert taxes, shipping prices, coupons, and WooCommerce product prices to the currency preferred by the customer. The plugin allows you to browse products and checkout in multiple currencies.
The store owner can either let the customer select the currency on the user interface or set the plugin to detect currency based on the customer's location and the site's language.

Key Features of the Premium Plugin:
Allow multi-currency payment
Auto-update exchange rates
Auto-detect currency
Geo-Detect: detects the country of the user based on IP address, then selects a currency to display prices.
Auto-select countries based on WPML language
WordPress Backup & Migrator
Want to move your WooCommerce site from one domain to another?
This free WordPress migration plugin by WebToffee lets you effortlessly migrate your site as a whole. The WordPress migration plugin lets you back up and migrate WordPress site media files, plugins, and themes including the database with a single click.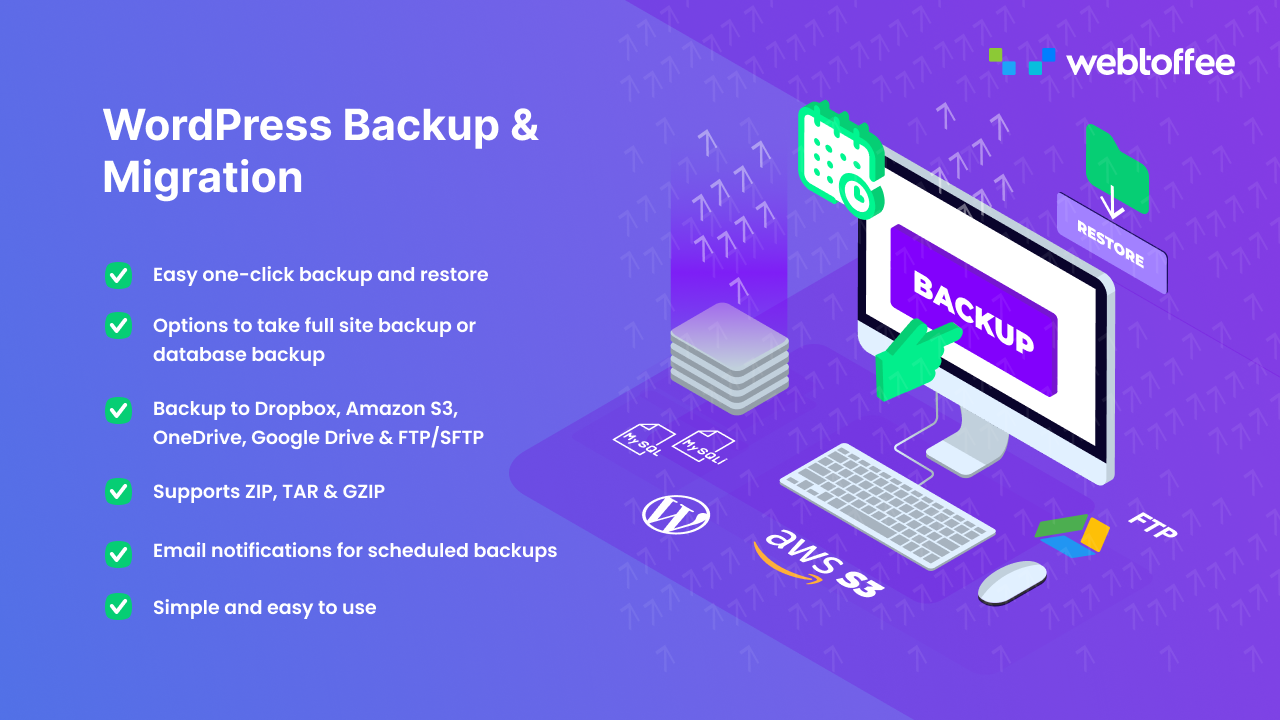 Key Features of the free plugin:
WordPress full backup
Schedule WordPress backup
Database backup
Easily pull a site from live to local
Backup to an FTP/SFTP location, Google Drive, Amazon S3, or to the local storage.
Support both MySQL and MySQL
Product Feed PRO for WooCommerce
Want high-quality product feeds for marketing channels?
With the Product Feed PRO for WooCommerce plugin, you can generate WooCommerce product feeds for Google Shopping, Pricerunner, Skroutz, Billiger.de, Facebook Remarketing, Bing Ads, and many other marketing channels.
This plugin lets you advertise on all of your products in Google Shopping. Also, the plugin has advanced features for creating the best possible product feed. In Google's Merchant Center, the feeds created by this plugin have a higher rate of approval.

Key Features of the premium version:
Unlimited number of products
Unlimited number of product feeds
Supports WPML
Supports the Aelia Currency Switcher
Supports Polylang
Supports Yith brand attributes
Supports the WPC Product Bundles for WooCommerce plugin
WooCommerce structured data bug fix
Create your field names and fill them with static or dynamic values.
Sequential Order Numbers for WooCommerce
Want to create custom sequential order numbers for your WooCommerce Store?
Install the free version of the plugin, Sequential Order Number for WooCommerce, and generate order numbers. The plugin lets you add custom prefixes to order numbers and enables you to rearrange and format your WooCommerce order numbers into a consecutive format.
For more advanced features, you can go with the premium version of the plugin. The advanced features include auto-reset and tracking the order numbers apart from many other features.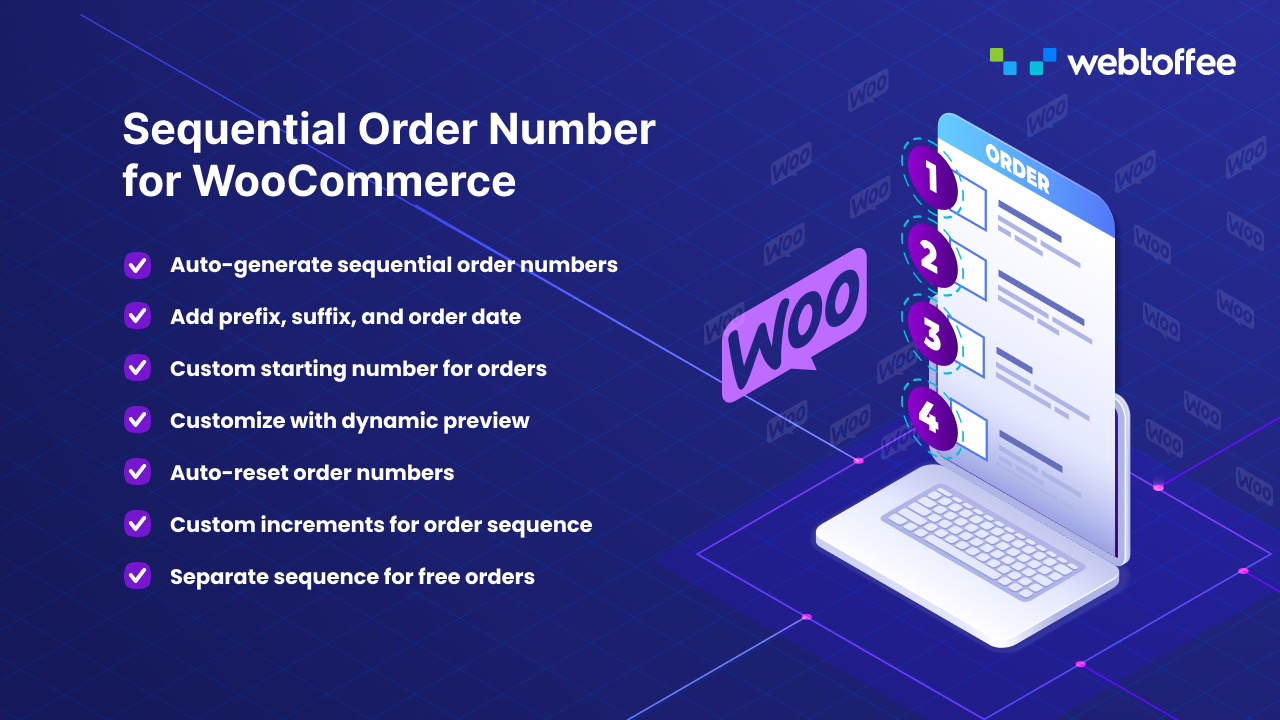 Key Features of the premium version:
Unique custom order numbers
Create separate order numbers for free orders
Dynamic preview of order numbers
Auto-reset order numbers
Option to keep existing order numbers
Generate consecutive order numbers
Mailchimp for WooCommerce
Want to automate marketing by setting up reminders for customers?
Remind the customers about the items they left in their cart or viewed on your site, follow up post-purchase and win back lapsed customers.
The official Mailchimp for WooCommerce integration lets all your customers and their purchase data be synced with your Mailchimp account automatically. This feature makes it easier to send targeted campaigns, recommend products and automatically follow up with customers post-purchase. And it's completely free.

Key Features of the free version:
Setting up marketing automation
Syncing new subscribers to the audience
Converts your website visitors to subscribers
Track and segment customers
Showcasing product recommendations
PayPal Express Checkout Payment Gateway for WooCommerce
Enabling easy transactions with the most secured payment option is what WooCommerce PayPal does. For a fully functional WooCommerce store, the plugin helps you to provide the fastest and easiest checkout experience for your customers.
Since PayPal Standard is no longer available in WooCommerce version 5.5 and later by default, you can integrate your store with WooCommerce PayPal Express Checkout. This WooCommerce PayPal plugin accepts credit, debit cards, and PayPal money. It also provides a Buy Now & Pay Later option.
The premium version of the WooCommerce PayPal pro plugin provides you with guest checkout options, adds an express checkout button to product pages, handles full and partial refunds, and accepts subscriptions.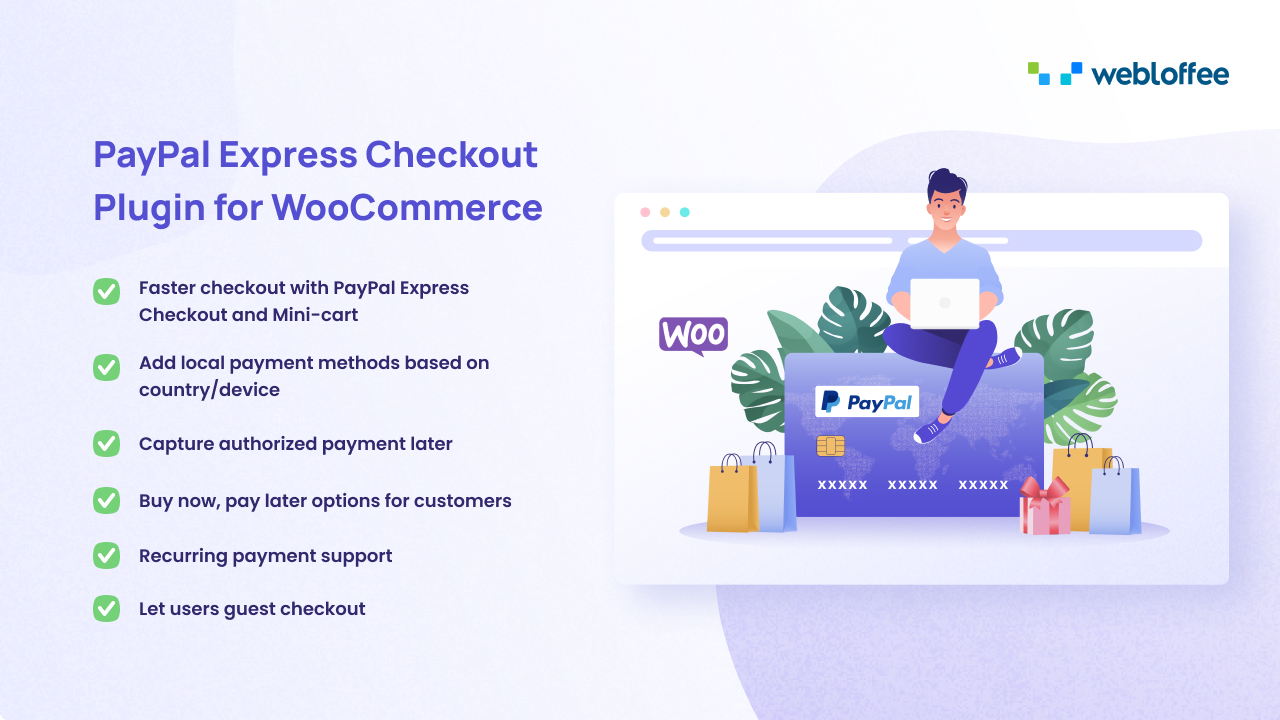 Key Features of the Premium Plugin:
Express Checkout from Product Page
Faster and secure checkout
Integrate PayPal Express Checkout payment gateway
Extensive Customisation
Accept credit/debit cards, PayPal balance, and PayPal credit
Checkout button on the cart page
Integrate PayPal standard
Checkout Field Editor (Checkout Manager) for WooCommerce
The WooCommerce Checkout Field Editor (Checkout Manager) is a free plugin that lets you edit the default checkout fields of your WooCommerce platform. With this plugin, you can add new custom fields in three sections: Billing, Shipping, and Additional.
Other features include editing, hiding, or deleting the default fields, changing labels, rearranging checkout fields, validating the checkout fields, and adding custom CSS classes with this plugin.

Key Features of the premium plugin:
Compatibility with third-party plugins
Change address display formats
Custom checkout options
Custom checkout validations
Wrap Up
Providing the best at each step can take your WooCommerce store to the next level. I hope going through the above list of WooCommerce plugins for WordPress will help you in finding the best plugin for your WooCommerce store.