Top 11 Content Marketing Plugins for WordPress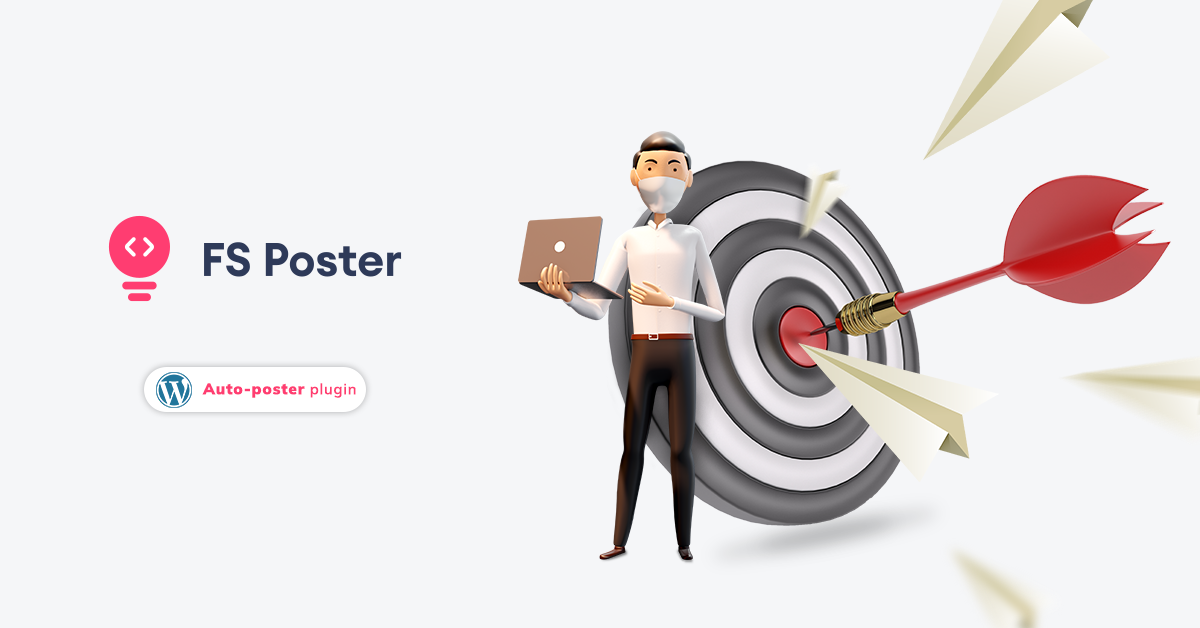 Plugin for WordPress
Oct 29, 2021
Updated at: Jun 05, 2023
There are a number of content marketing plugins for WordPress bloggers and business websites to elevate their content management experiences. Because great content is above writing a lengthy and even important text. It needs to be proved for human readability and plus optimized for search engines. Yet, generating more views, traffic, higher rankings, and conversions are long-term objectives that well-prepared content should achieve.
In order to assist with reaching these goals, we have collected a list of important tools that definitely may change the game.
Top 11 content marketing plugins for WordPress to scale your content marketing
1. Yoast SEO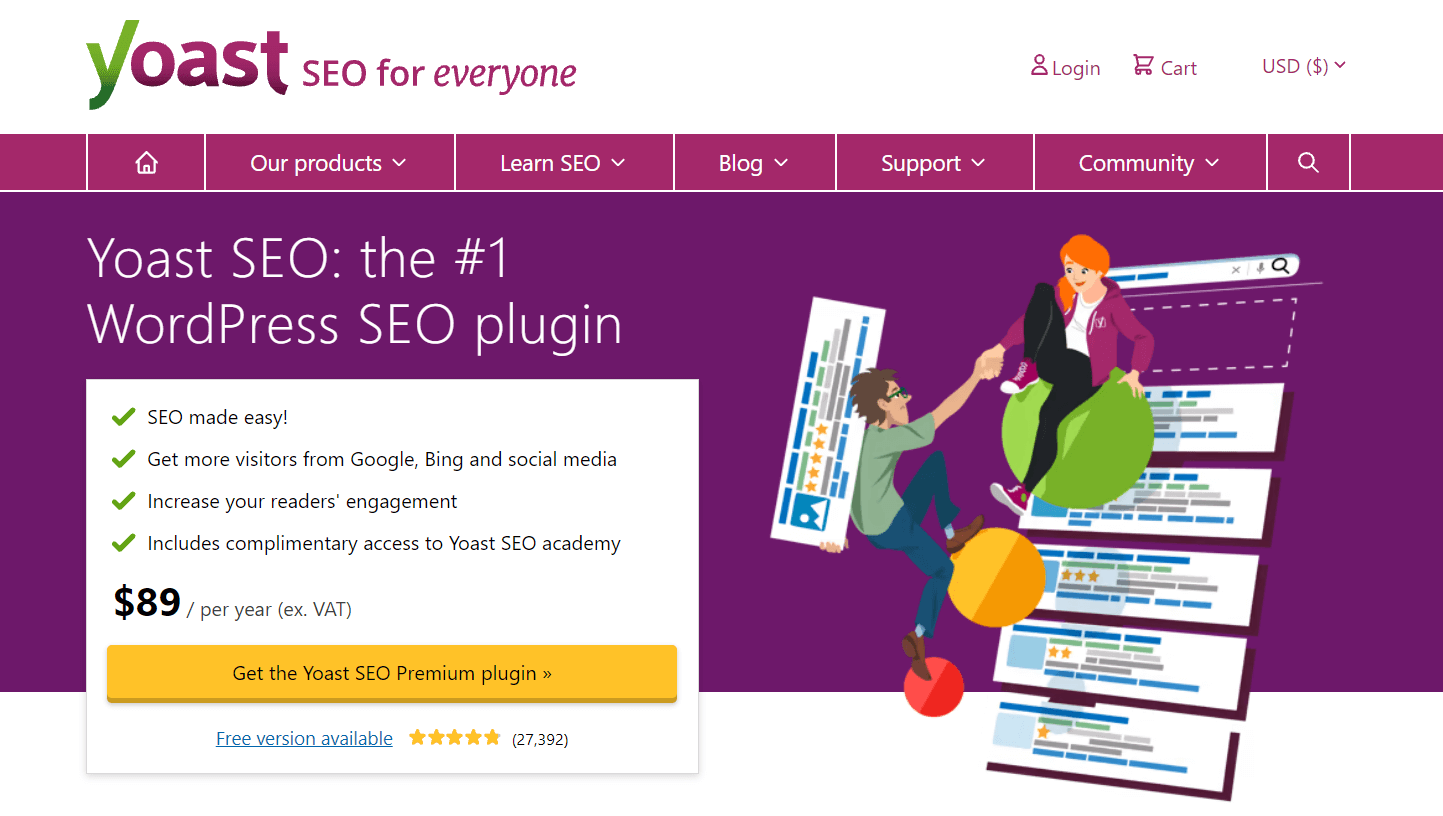 Yoast SEO is a master content marketing plugin to create impactful and ranking blogs. Once you enter your focus keywords, it starts to optimize your blog titles, headings, meta description to bring the best results. Its insight tool shows where your content focuses, suggesting additional synonyms and related key phrases.
Readability analysis ensures that content is ready for humans and search engines. Google preview shows how your listings will look like in search results.
Once you finish writing your articles, it automatically brings internal linking suggestions. It avoids 404 pages by automatically creating or managing redirects when your link is lost or changed. Which is great for reducing bounce rate and improving site experience.
You can also delegate SEO tasks by assigning roles within your team. Through advanced XML sitemaps, it automatically adds structured data to help Google to understand your site.
You can use the free version to improve your technical SEO or purchase a premium account to get advanced optimization features.
2. FS Poster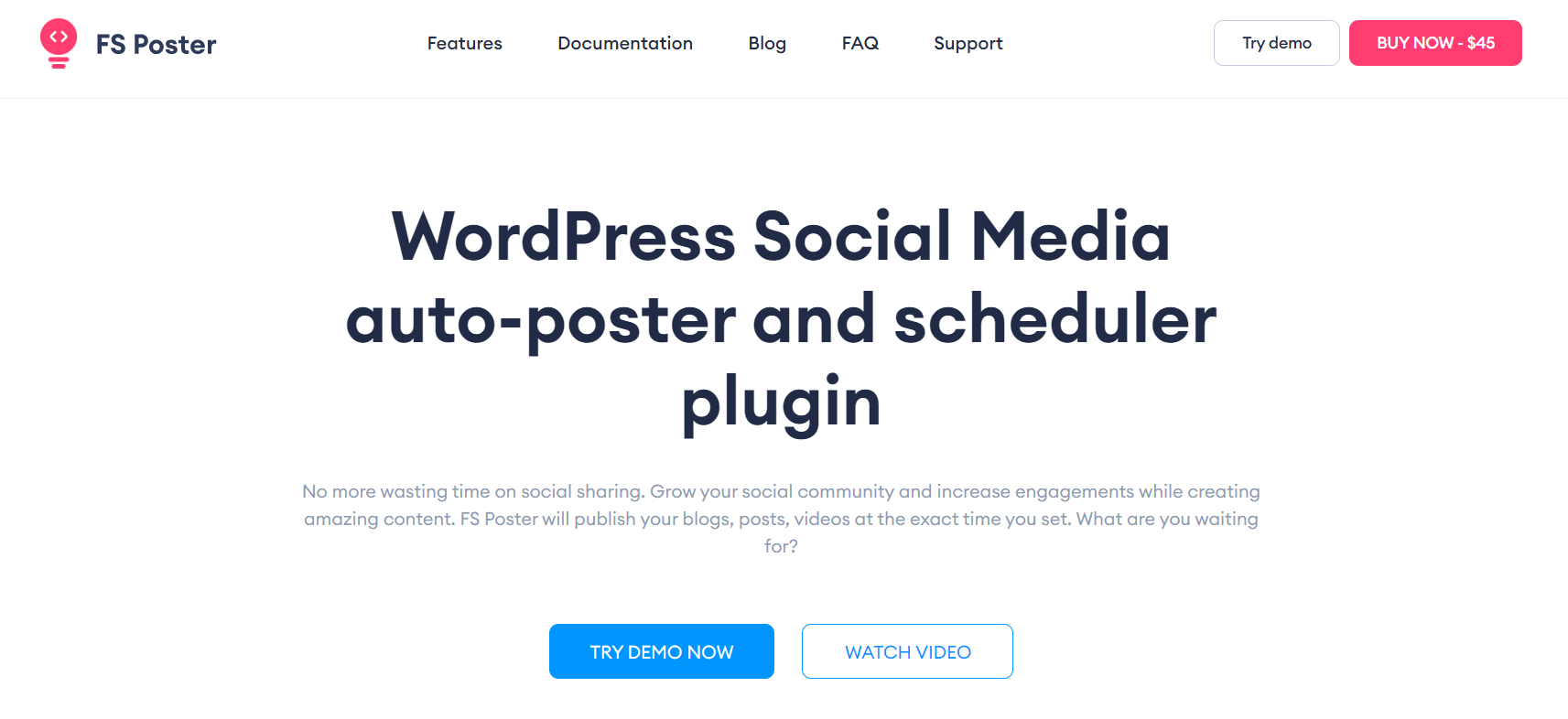 Hitting over 7K installations, FS Poster is the favorite of WordPress bloggers and marketers to scale their social media posting experiences. By supporting 15 social networks, it helps to gather a sufficient amount of eyeballs across different platforms. The great news is you can configure unlimited social network accounts, groups, pages, and share them simultaneously.
Once you publish your blogs, you can auto-post or schedule them by setting the date and time. Through bulk scheduling, you can auto-post an unlimited number of posts by just defining their post order and posting intervals. Increased posting will bring more traffic and improve your position on search engines in the end.
If you have certain WordPress categories or tags, you can easily include them in the post descriptions. Plus, the social media scheduler also allows you to create custom messages for each platform. Furthermore, it has proxy support where you can access every platform regardless of your physical location.
When you schedule too many posts at one go, certain platforms may count your posts as duplicates and even block them. FS Poster has URL customization that avoids these problems. You can also use this feature to optimize your posts slugs for focus keywords.
Besides these, it lets you keep track of scheduled posts, view their social media KPIs one by one, and compare them by platform. FS Poster charges a one-time payment at $45, for future updates and customer support. You can try the Demo to know more about its features.
3. Edit Flow
A huge part of constant content strategy is setting a smooth-running editorial workflow. Used by over 10K users, Edit Flow is among the highest preferred WordPress content marketing plugins for editorial tasks. The features provided by the plugins help content marketers to collaborate on their content marketing strategies.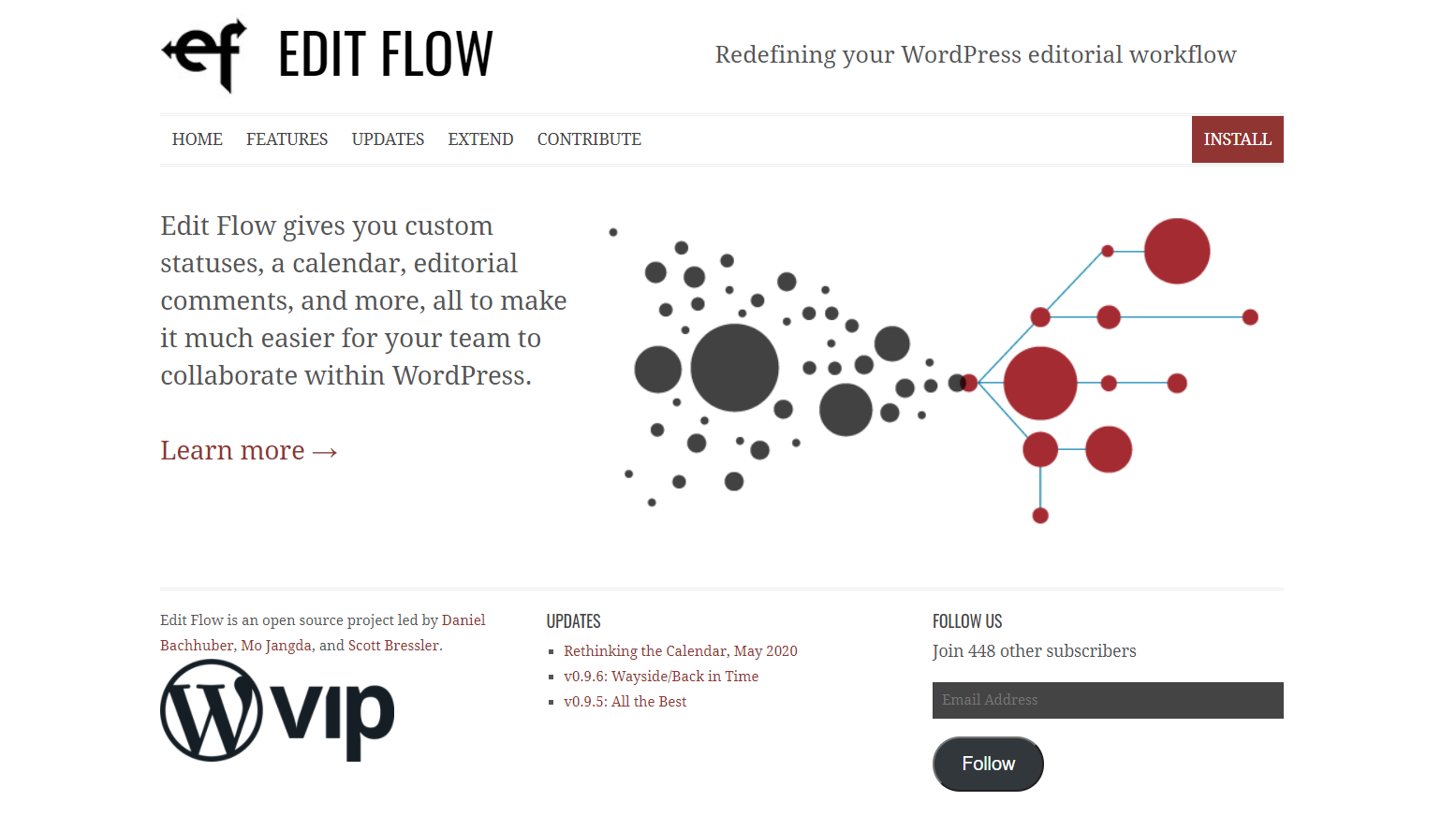 Plus to the default Draft status given by WordPress, Edit Flow allows to add custom statuses like Pitch, Ready to publish to define the stages your content creation process goes. You can also drag and drop the statuses to set the best order for your workflow.
The editorial metadata part helps the content team to clearly assign tasks and set important details about the posts. You can create as many fields as dates, numbers, text to store information. These fields are only visible to WordPress admin and team members, not published with the post.
Edit Flow comes at top of must-have content marketing plugins for WordPress multi-author blogs should use. Editorial commenting reduces email overload between writers. By subscribing to the notifications, individuals or user groups can be informed on the status of content creation or if any comment is missed out.
The calendar feature is great to keep track of your content workflow week-by-week or month-by-month. You can filter calendar view by post statuses, post categories, and users. The best part about the calendar is that if you leave the calendar your applied filters will be automatically saved.
It is a free content marketing plugin WordPress users can get by installing.
4. Ultimate Blocks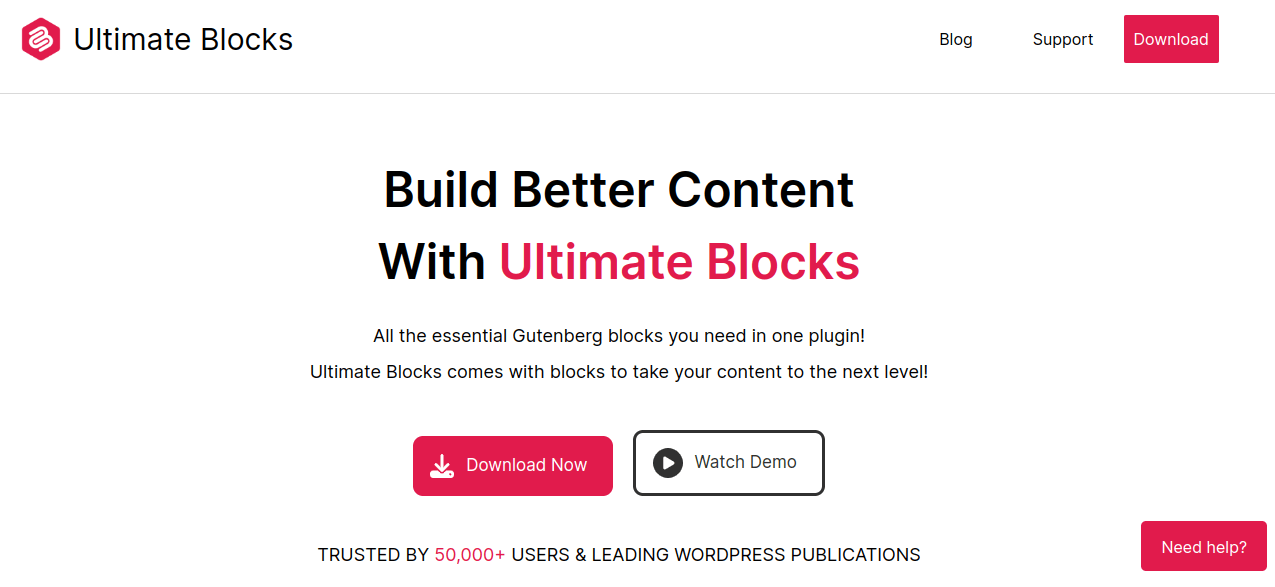 When looking for a content marketing plugin, there are several features you will want in it. They are the content organization, visual enhancement, user experience, social media integration, SEO friendliness, content promotion, integration with other plugins, etc.
You'll rarely find all these features in a single plugin. But Ultimate Blocks stands out as an excellent plugin that includes most of these features. It comes with an extensive collection of professionally designed blocks, powering up the capabilities of the default Gutenberg block editor.
Some of its exciting blocks are call-to-action, image slider, feature box, styled box, review, button, testimonial, table of content, countdown timer, and content toggle. With them, you can effortlessly create captivating and engaging content on your web posts, pages, and articles.
It has some other blocks like review, accordion, HowTo Schema, star rating, and styled box, by which you can easily add schema markup. So you don't have to worry much about SEO. You can further stylize, colorize, and personalize these blocks to align them with your web design and brand preferences.
Ultimate Blocks have already become immensely popular with countless content marketers and website owners. And another plus is that it is completely free.
5. SEMRush Writing Assistant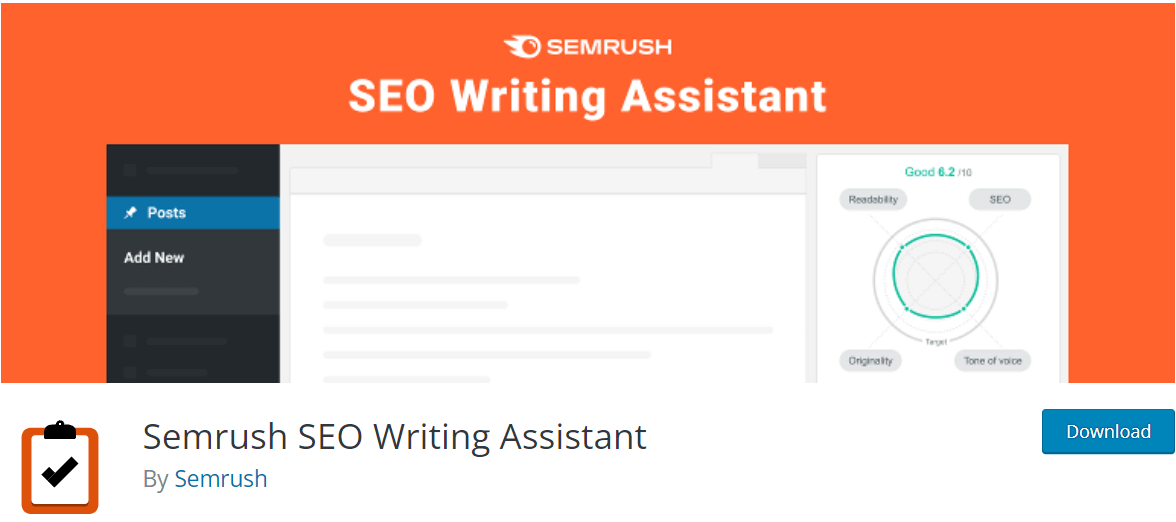 As one of the most used SEO tools in the market, SEMRush developed its plugin to help WordPress bloggers and business websites. It provides instant recommendations for content optimization based on Google's top 10 ranking pages for the given keyword in the given region.
Once you enter the target keyword, it shows their difficulty scores and volume. It brings an overall SEO score based on text readability, keyword density, text length and brings voice-tone suggestions to ensure consistency throughout the whole article.
Through keyword research, it also shares insights into competitors' SEO strategies bringing recommendations to catch up with their space. It also has a backlink checker to possible errors and links.
In addition to these, the Plagiarism checker validates the originality of content against any duplicates. Although it is a free plugin you need to connect your free or paid SEMRush account to WordPress.
6. MyCurator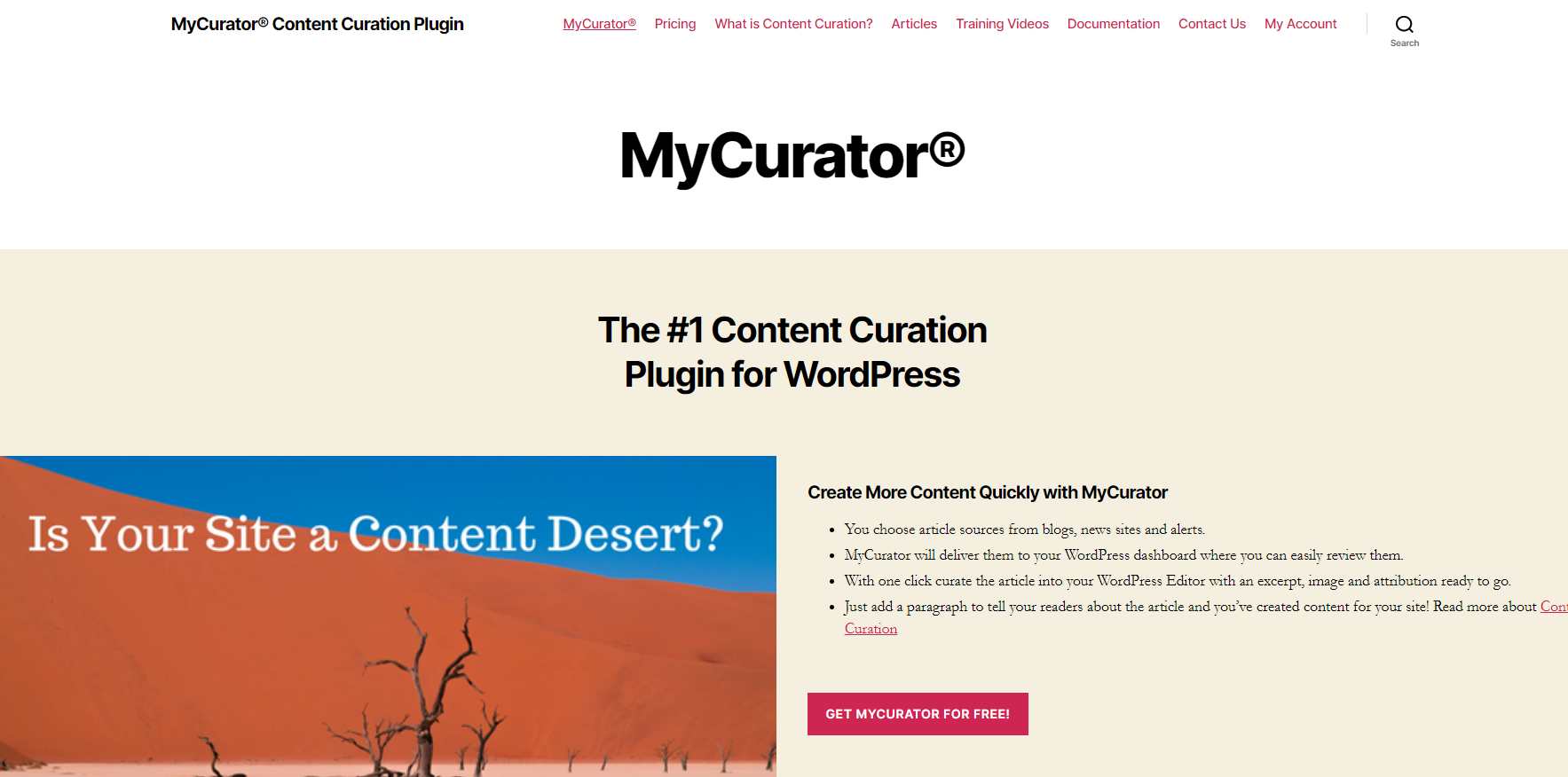 All content creators face a creativity crisis struggling to find out what to write. By bringing the related articles from other sources, MyCurator helps content writers to discover more content.
It is one of the smart content marketing plugins for WordPress users to automate the content creation process. Its Machine Learning engine allows you to train the plugin by simply up or downvoting the curated lists. After a few trials, it brings more similar content weeding out spam or irrelevant articles.
The content marketing plugin WordPress also helps to find content by picking the users' favorite sources, customizing RSS, Google, or Tweet alert sources. You can also filter content for keywords or other parameters.
As multilingual WordPress content marketing plugins, it curates content in any language, creating posts in the native language used in your site. It embeds videos from YouTube and other sources, saves multiple articles, curates content while you continue browsing the internet.
MyCurator comes with 3 tier pricing plans including a free individual version. If your blog covers a range of topics, you can subscribe to the monthly plans and gather content from unlimited sources.
7. Ahrefs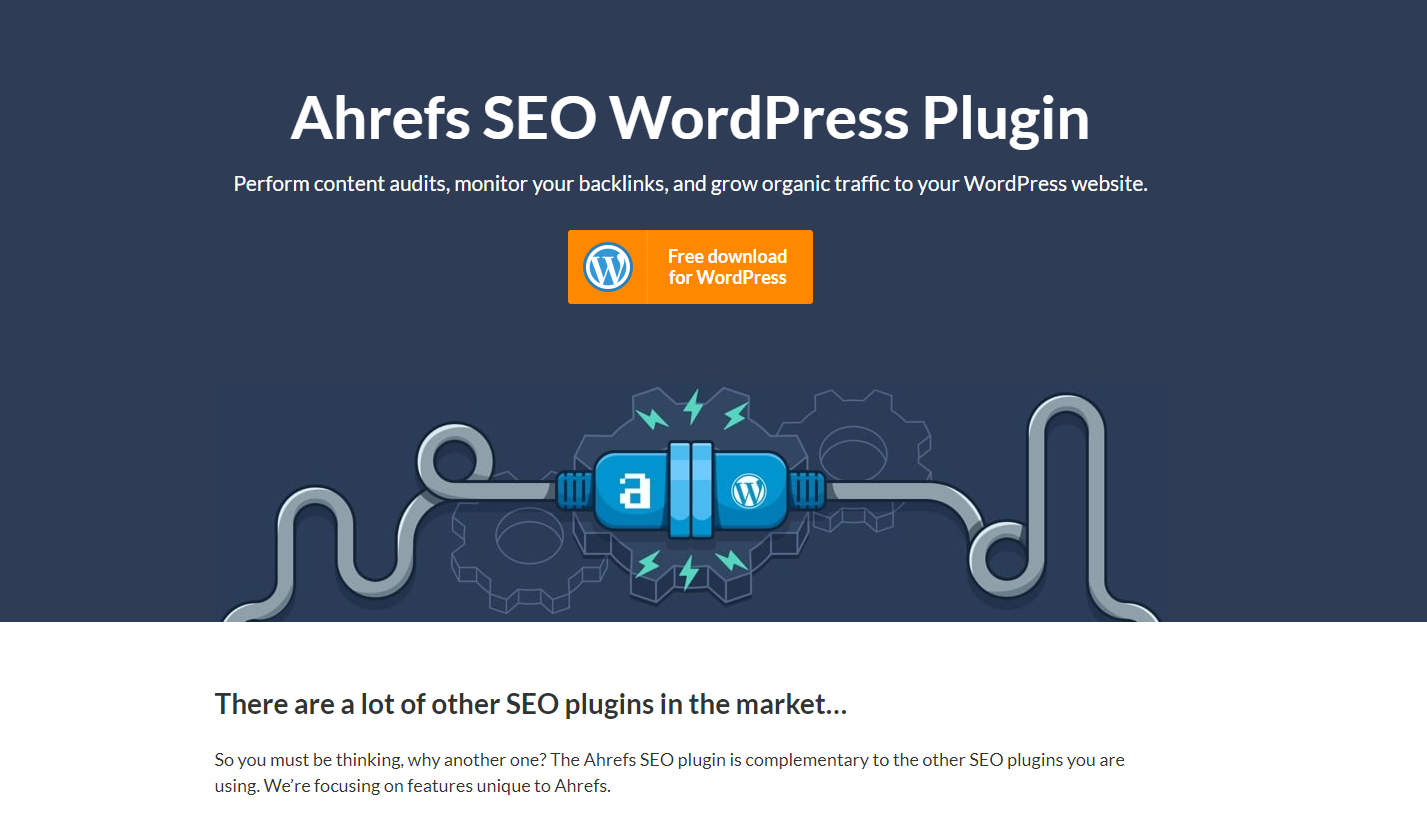 Ahrefs is a powerful content marketing plugin to outrank competitors on search results. The keyword explorer helps to find out the most searched keywords on topics. While the content research tool helps to find out the highest-ranking content on the internet.
It has various analytics integrations to fill out your content performance. By running content audits, you can optimize your existing content, identify low and high-performing pages. Google Analytics integration displays website traffic and conversion data on the WordPress admin dashboard.
Through Search Console integration, it gives keyword suggestions on how to redirect and manage the content. Ahrefs content marketing plugin also monitors your backlinks, giving snapshots of gained and lost links.
It is a fast and lightweight plugin you can get for free.
8. PushEngage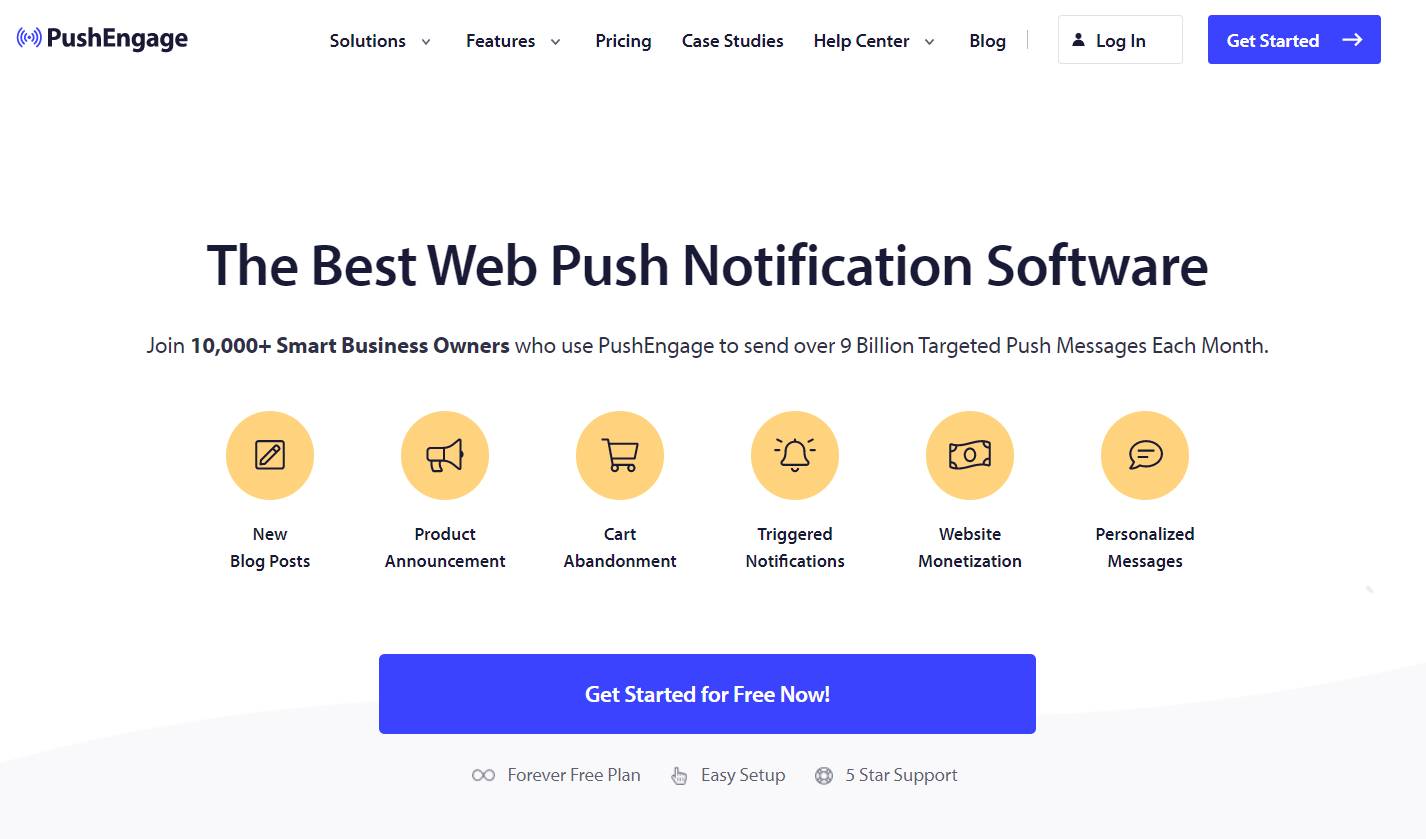 Complete content marketing extends to the number of visitors for written content. Supporting all browsers and devices, PushEngage offers an easy way to set web push notifications.
By enabling targeted push notifications, you can re-engage previous visitors with your website. Once readers subscribe to your notifications, the content marketing plugin WordPress automatically updates users upon newly published posts.
Offline notifications assure the deliverability of your notifications. Through these, you can send a push notification anytime while subscribers will receive it when they return online. These notifications can be also used for promoting evergreen content, sending regular blog updates, or special campaigns that do not quickly expire. Additionally, you can enable trigger notifications based on users' previous actions and segment them based on their interests or user data.
Pre-built A\B testing allows us to try various notification parameters and find out the best one. As one of the advanced WordPress content marketing plugins, it comes with notification analytics. Through this, you can see the most active hours based on time zone and tailor future campaigns accordingly.
Like other complex WordPress content marketing plugins, PushEngage has 4 pricing offers. The free plan allows up to 500 subscribers and 30 notification campaigns per month.
9. StoryChief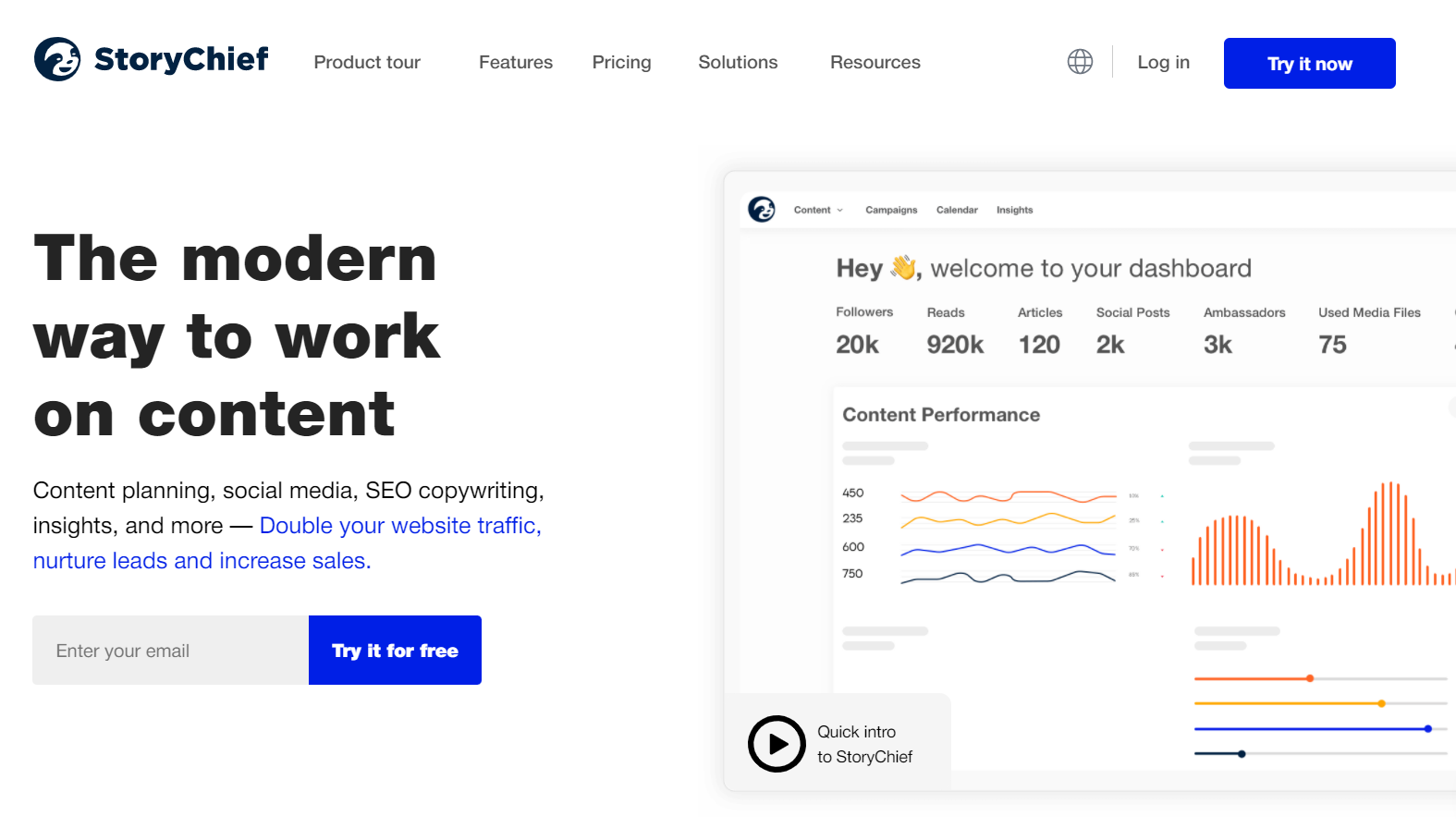 StoryChief is another collaborative content marketing plugin WordPress bloggers can use for SEO blog posts, social media posts, or multi-channel posting.
You can publish articles straight from the plugin while keeping original formatting like headers, links, lists. It keeps your site branding by using your site's CSS. Another great thing about StoryChief is that it natively supports other useful WordPress SEO plugins like AIOSEO, RankMath, SEOPress. Its SEO assistant of copywriting formulas helps to naturally raise SEO scores by providing real-time ideas.
Through the content management dashboard, you can view the status of content and the collaborators. The content calendar brings out all blog posts, social posts where you can approve or decline. You can also use this panel to plan your social media calendar, identify channels, content types, and assign team members.
The prebuilt employee advocacy feature allows to increase your social reach and ensure employee brand posts are aligned with your brand story. Like other WordPress content marketing plugins, it also supports multi-language through extensions.
The reporting panel shows views, impressions, SEO scores of individual posts. You can also view audience interaction across channels. StoryChief is a completely premium content management plugin you can purchase for large collaborative content tasks.
10. MonsterInsights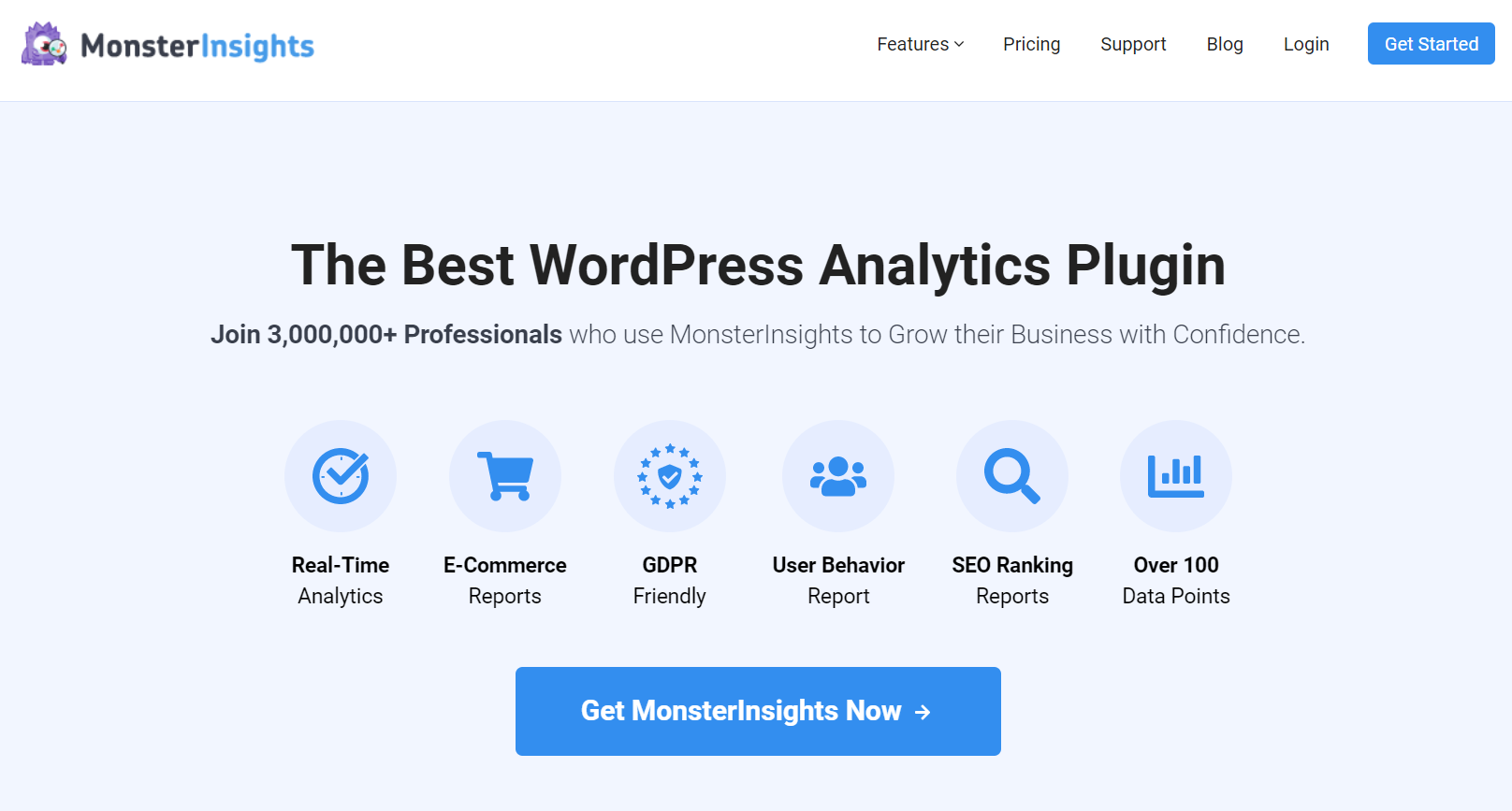 Publishing useful content is pointless unless you track their performance metrics. Used by over 3M professionals, MonsterInsights is the most popular plugin for analytics. It allows you to connect your site with Google Analytics and view your traffic records from your WordPress dashboard.
Once the installation is done, you can view your top-performing content, most visited pages, and find out how people interact with you. Apart from Google Analytics, it has customized reports for streaming analytics of individual aspects of your site. Audience reports deliver user engagement indicators like device, country, interest, age.
While behavior reports show how visitors discover your site, the referral sources, keywords, clicked pages on your site. Aside from these, you can also view your WooCommerce product posts statistics through e-commerce reports. It shows your total revenue, order count, conversion rate.
There is also a custom dimensions report for digging deeper into your stats. You can find out your most popular authors, popular post types, focus keyword performance, and many more.
MonsterInsights offer various pricing options depending on the supported websites and the diversity of provided reports. Definitely add this to the list of major content marketing plugins for WordPress to process on your sales funnel.
11. PrePost SEO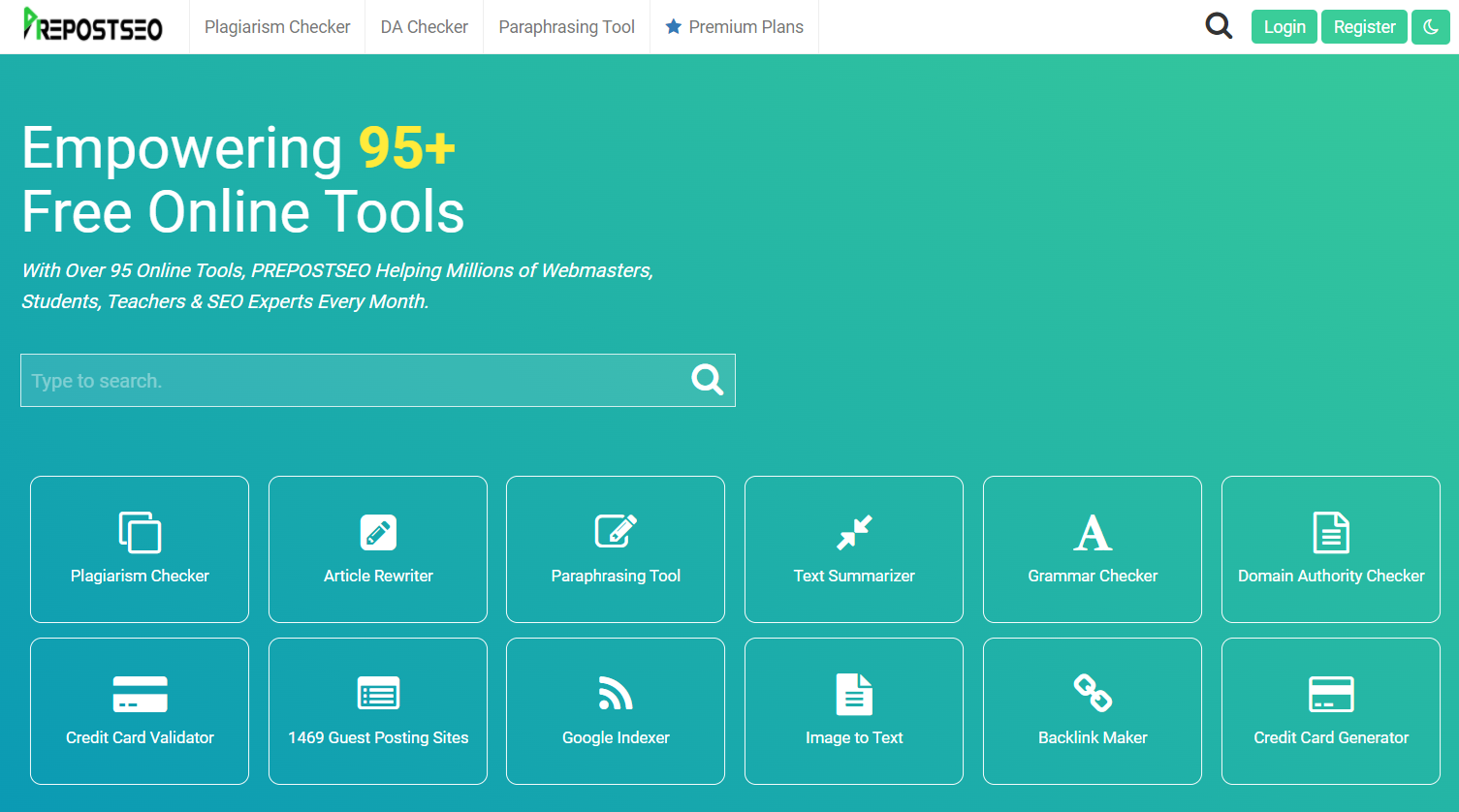 PrePost SEO hands content writers on delivering authentic and SEO-friendly content. It shows the content's SEO score before publishing and offers suggestions to improve.
It provides requisite features like broken link checker, keyword density, meta tag analysis, link counters that you should look for in content marketing plugins for WordPress. Plus, it checks your image alt tags and optimizes post titles for search engines.
Its advanced plagiarism checker tests against duplicate content and displays results for each sentence. While SEO checker provides domain and page authority and analyzes sites from a broad aspect to improve all your important SEO variables. Users can also compare two documents, webpages for their similarity level.
Based on your search queries blog post word limits, you can opt for the proper pricing plan. The cheapest option starts at $10 per month where you can set 5K search queries.
Wrap up
The goal of this post was to help WordPress content creators to create a killer content strategy by using content marketing plugins for WordPress. While some of these plugins are great to hand you through the content creation part, the others will help to improve their position in the later rounds.
Having the right set of WordPress content marketing plugins can take your site to the next level. So, it is important that you are aware of your marketing and business needs before deciding on the right tools.