The Best WordPress Marketing Plugins You Must Have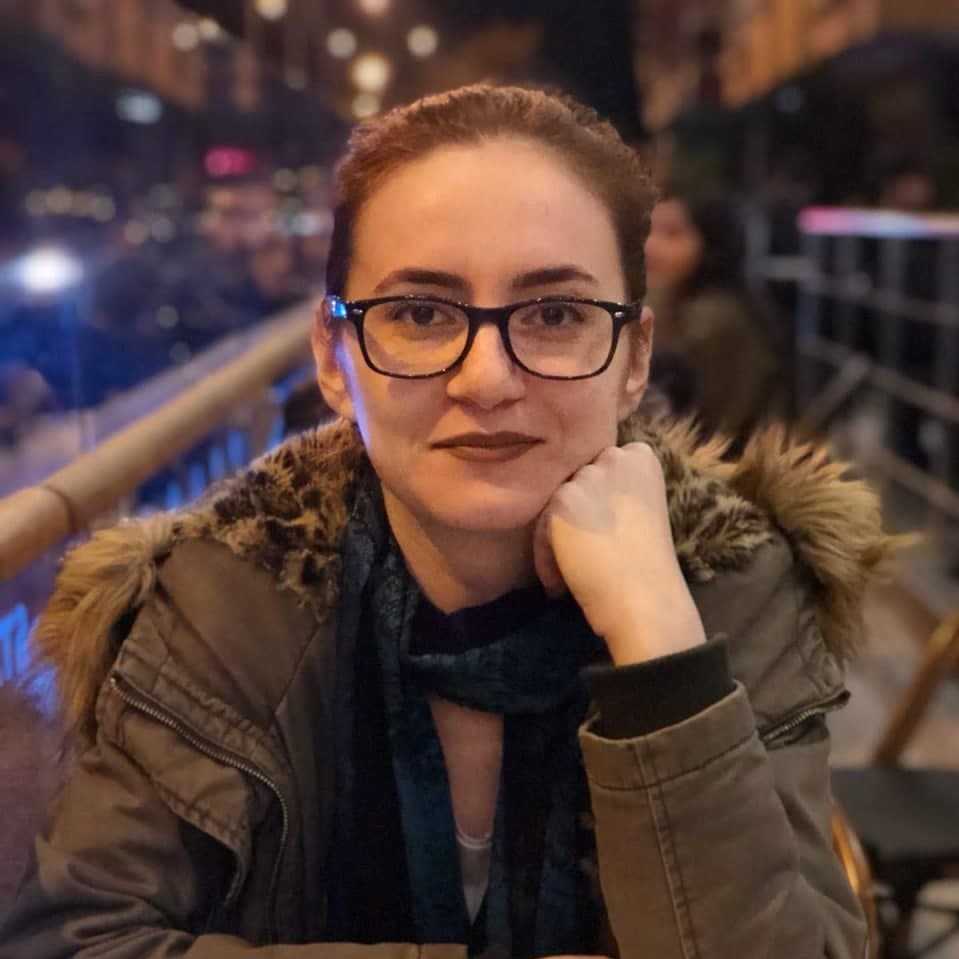 Social Networks
Apr 06, 2022
Updated at: Jan 23, 2023
Are you looking for some great WordPress marketing plugins to help you with your website? If so, you're in luck! This blog post will discuss some of the best plugins out there that can help you with your marketing efforts. We'll cover a variety of different plugins, including those that can help you with SEO, social media, and email marketing. So whether you're just getting started with WordPress or you've been using it for a while, these plugins are sure to be helpful!
Why use WordPress marketing plugins?
If you're running a WordPress website, you're always looking for ways to improve your site and make it more successful. And one of the best ways to do that is by using plugins. WordPress plugins can add all sorts of functionality to your site, and there are plenty of great ones out there that can help with your marketing efforts.
FS Poster
FS Poster enables you to publish posts to the most popular social networks simultaneously using a single application. When you utilize FS Poster, you'll be able to schedule posts, re-publish previously produced content, and do much more.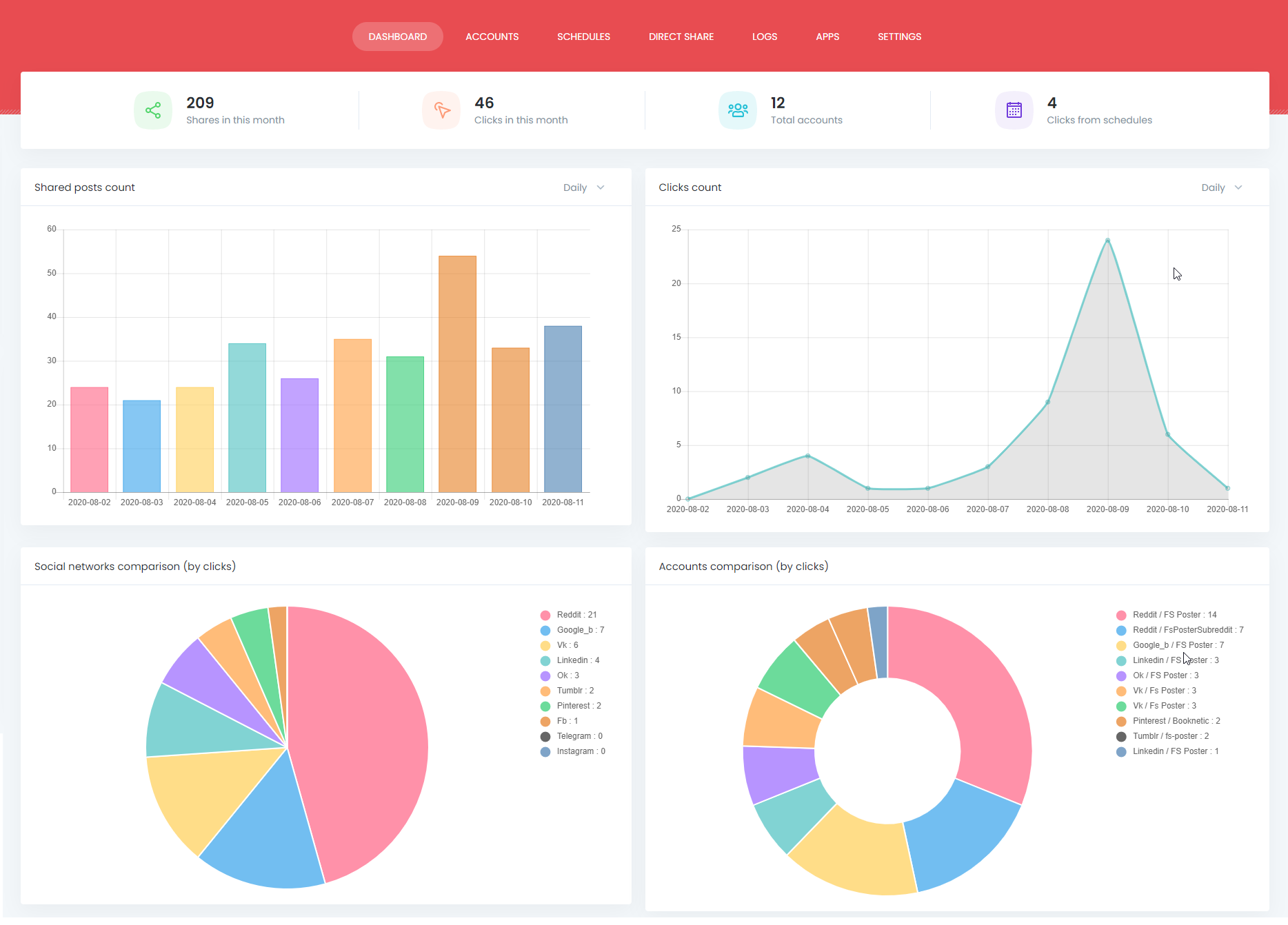 Marketers may use an FS Poster social media auto poster plugin to automate the publishing of blogs, the re-publishing of old material, the bulk scheduling of several pieces, and the distribution of individual postings directly on the most prominent social media platforms. It enables users to upload blog photos, infographics, and videos straight to visual sharing networks within the WordPress platform.
The social media scheduler is compatible with 15 social networks, allowing you to broaden your audience and improve your search engine optimization by drawing more visitors to your website. With the help of third-party connection tools, it is possible to generate customized posts for each individual account. The ability to share posts in unlimited ways will allow you to keep a continuous online presence while also meeting your social media marketing objectives. Real-time analytics, such as platform-based performance comparisons, post engagements, and click counts allow you to analyze your social media strategy in real time.
Elementor
Elementor is the most popular drag-and-drop page builder for WordPress, with more than 2 million downloads to date. It comes with more than 100 themes and prepared sections for services, testimonials, call-to-action pages, and other purposes, among other things. The Elementor page builder plugin for WordPress enables you to create marketing material in minutes.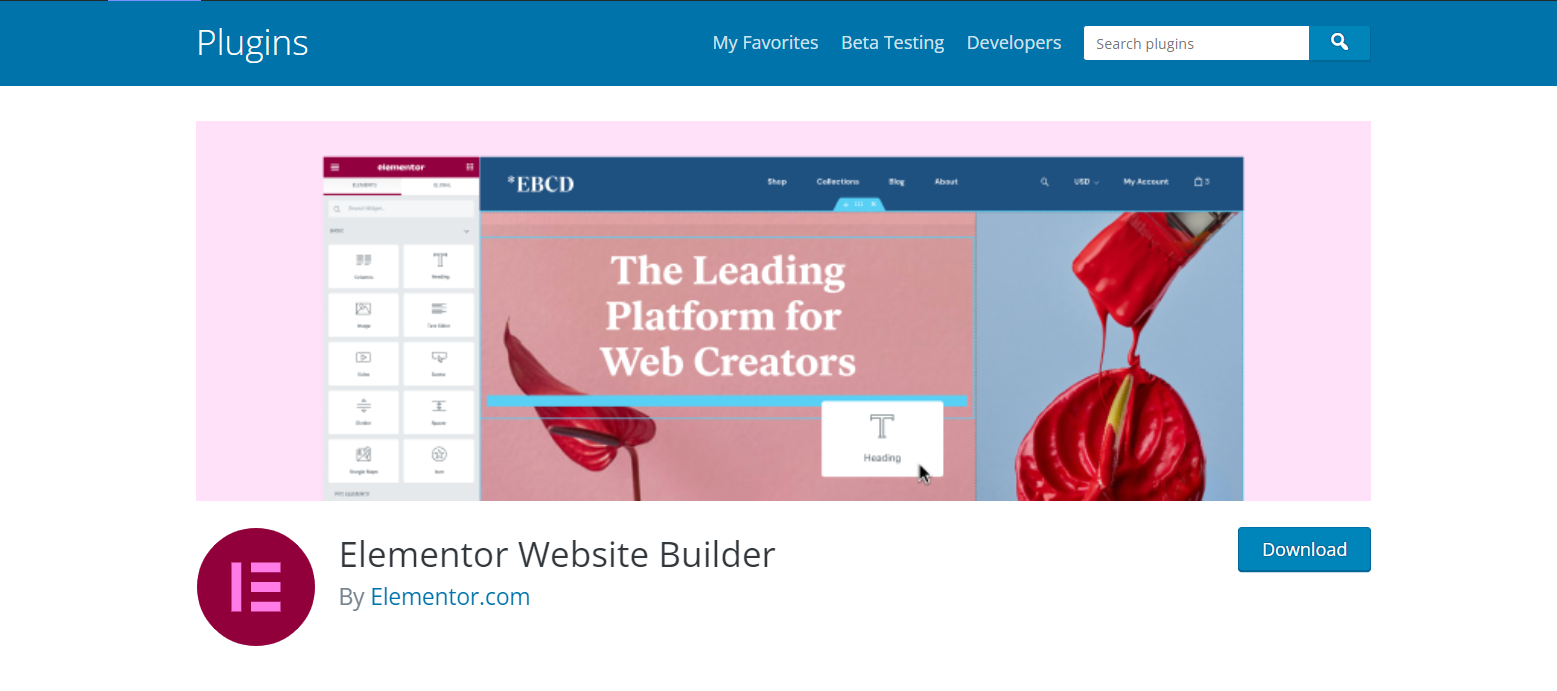 With Elementor, you can customize your website with features such as box shadows, background overlays, hover effects, headline effects, and animations, among other things. These attention-getting effects will assist you in keeping visitors' attention.
WordPress Landing Pages
With the amazing WordPress Landing Pages plugin, you can easily create eye-catching landing pages for your website. Making changes to your landing page is simpler than ever before because of the visual editor that comes with it. With a single click of the mouse, you can even check your conversion rate to see how effective your campaign is. It provides you with a straightforward method of building your own personalized landing page design.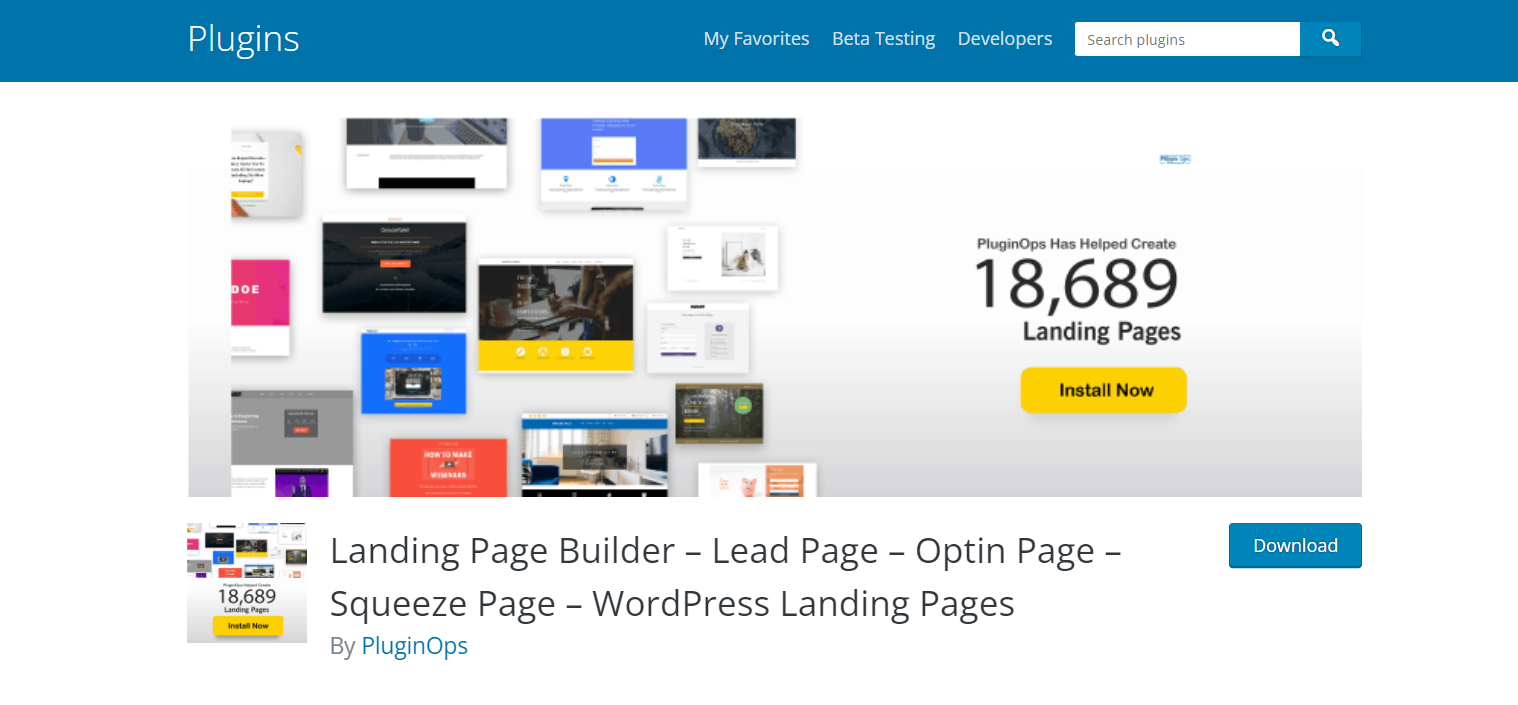 WPForms
WPForms is one of the most popular form builder plugins for WordPress, with more than 5,000,000 active installations as of September 2017. With this plugin, you can add custom forms to your websites, such as contact forms, registration forms, surveys, polls, newsletter signup forms, and a variety of other sorts, to your existing website.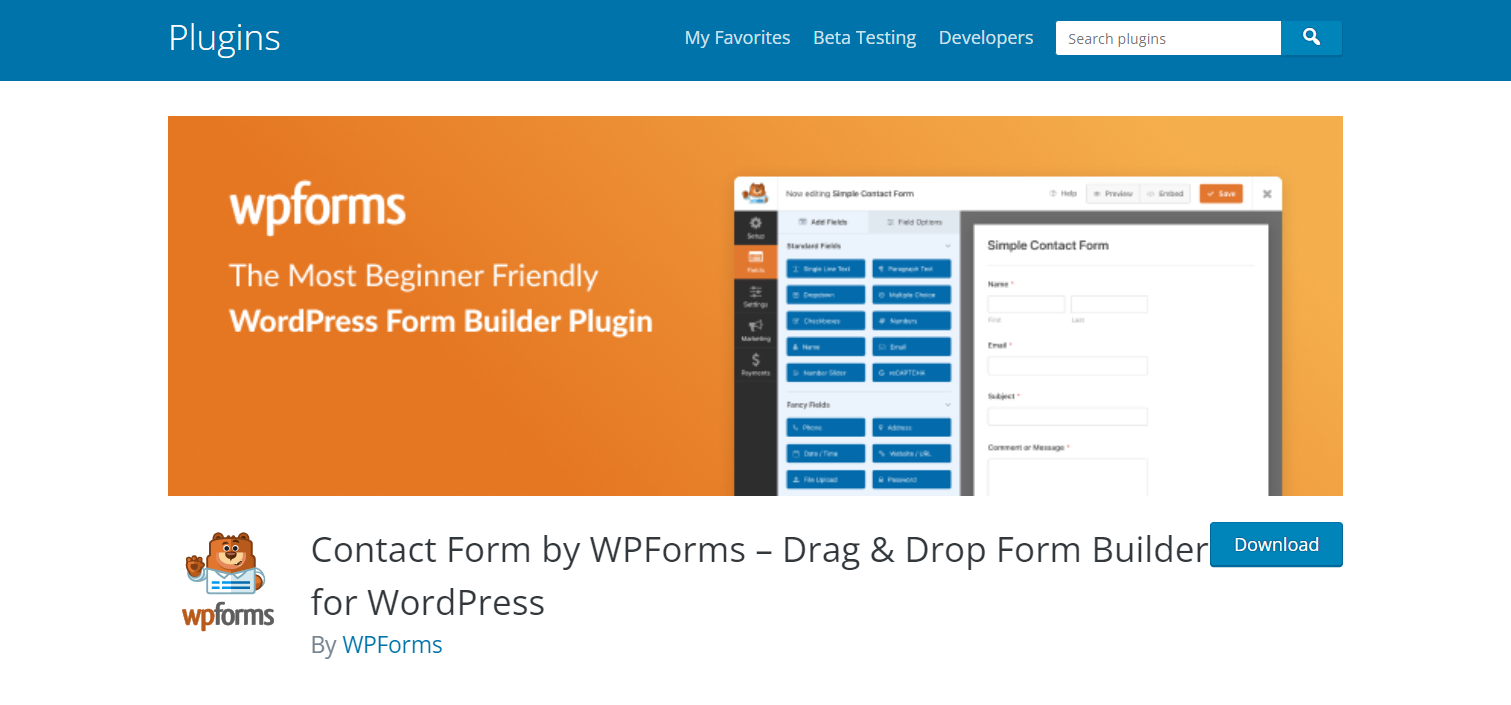 WPForms' drag-and-drop form builder makes it simple to create a form from scratch. Drag and drop the form fields you require into the appropriate locations. More than 300 pre-made form templates are available to help you get started even faster.
MonsterInsights
Without touching a word of code or hiring a developer, you can easily integrate Google Analytics into your WordPress site. To learn more, visit MonsterInsights.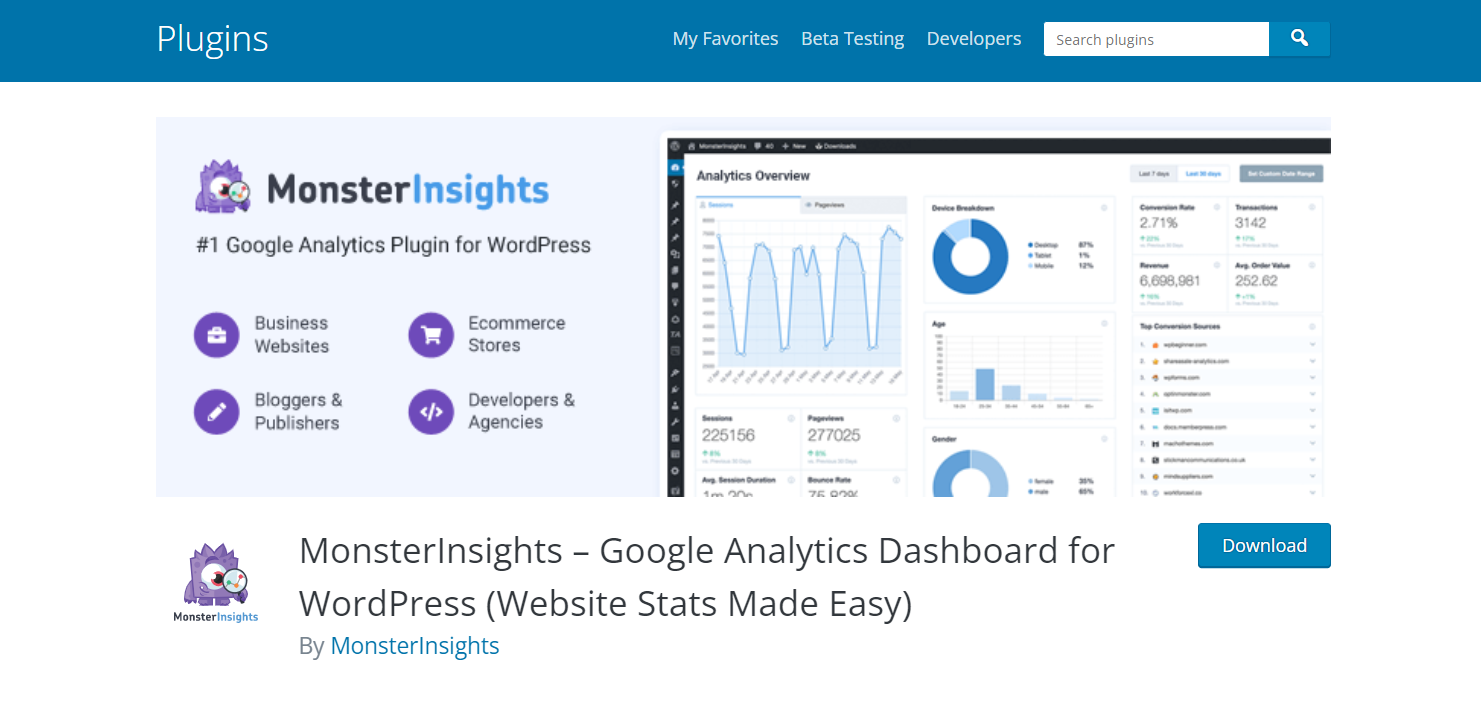 The analytics statistics for your site may be viewed directly from the WordPress dashboard, and they are simple to interpret. Because of this, you won't have to leave your site or go through many Google Analytics reports in order to locate the critical information you want.
All in One SEO
All in One SEO is a WordPress plugin that assists you in optimizing your website for organic search results. The plugin is suitable for users with varying SEO expertise, ranging from those with no technical knowledge to those with coding knowledge.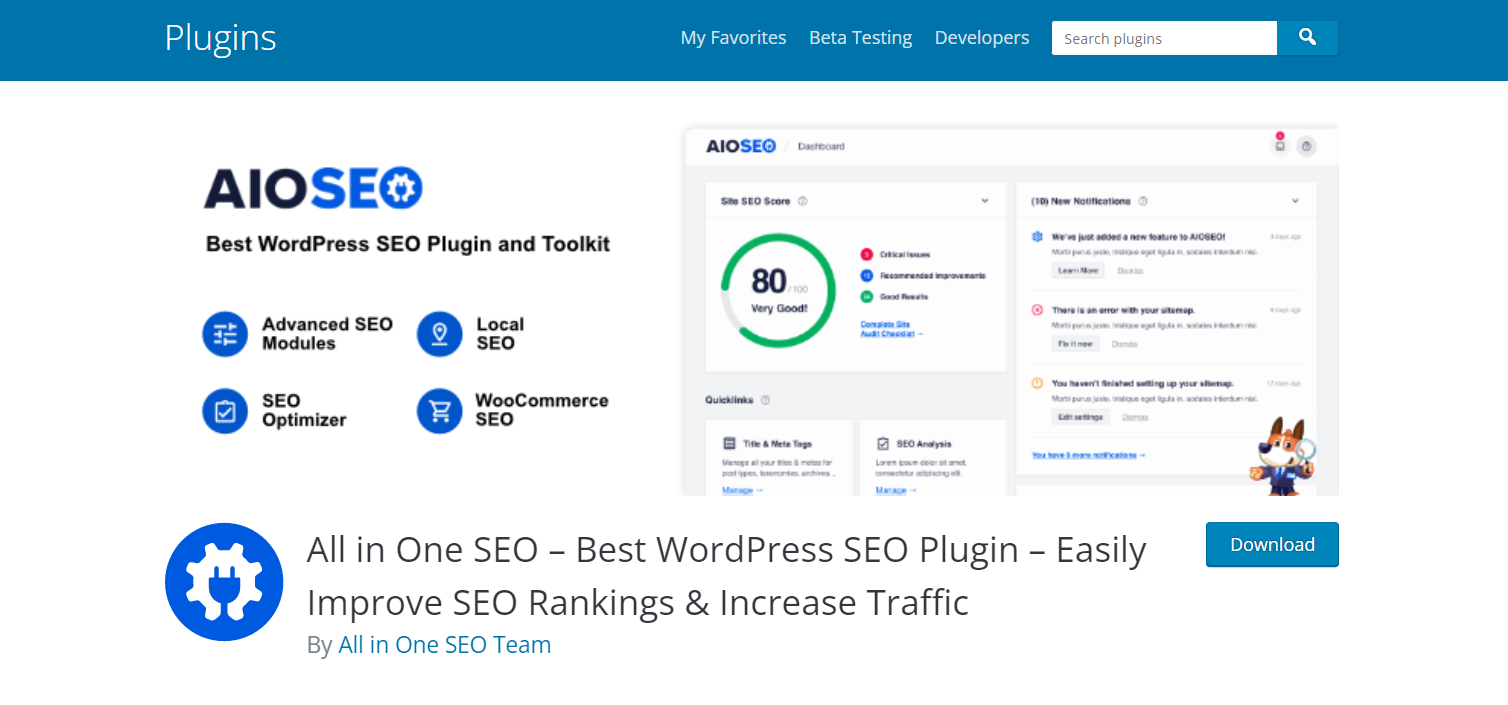 When you complete the SEO audit checklist, it will evaluate your whole website for problems and deliver actionable recommendations to help you improve your SEO and attract more visitors. Additionally, you may obtain an in-depth study of how effectively your material is optimized through the use of the TruSEO score.
Jetpack
Jetpack is an all-in-one WordPress plugin that provides sophisticated features such as content tools, mobile themes, and other options for your website. You may use all of Jetpack's capabilities to enhance your website, or you can pick and choose which elements you wish to activate based on your specific requirements.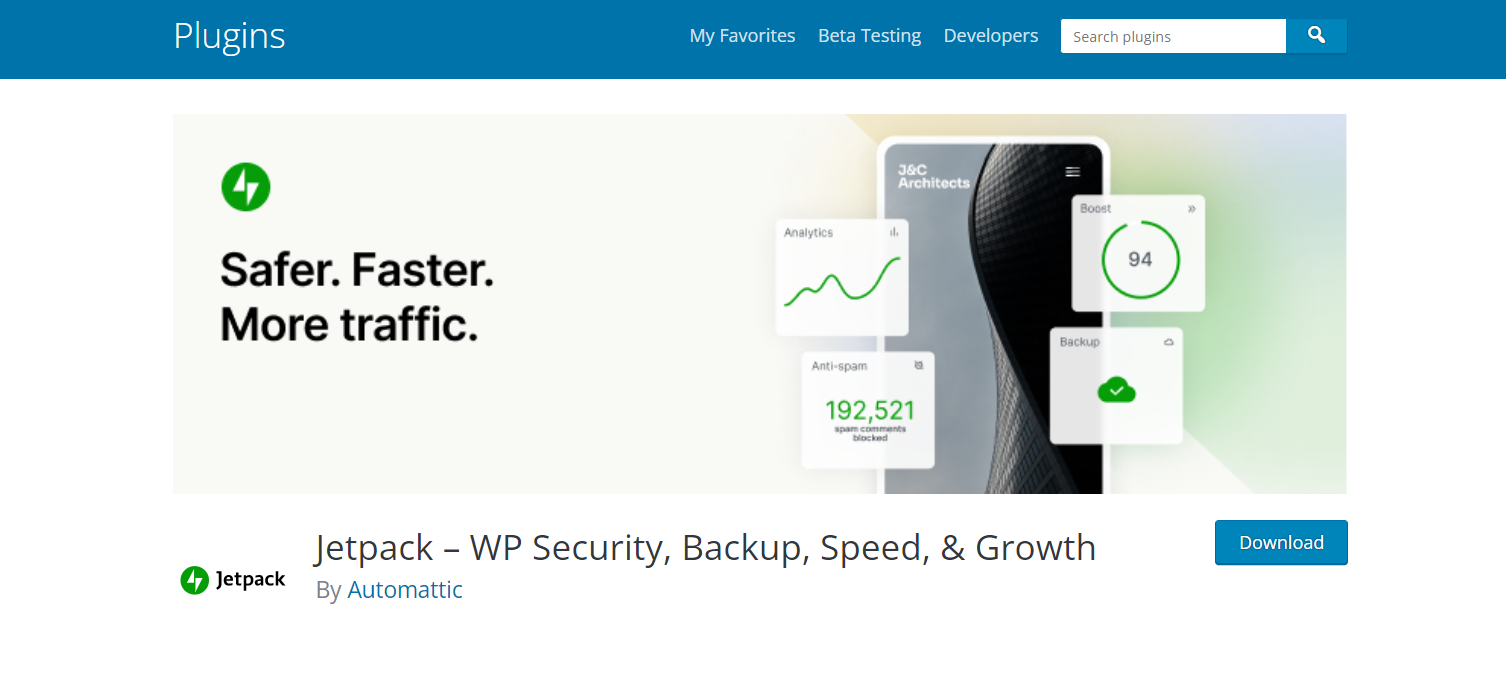 Some of these capabilities include automated social media posting, site statistics and analytics, and other SEO tools to assist you in measuring and promoting the success of your website.
Smush
Smush servers perform all of the heavy lifting for you, ensuring that your photographs retain their high quality while being compressed to a smaller file size. This frees up space on your server, allowing your website to load substantially faster and with better, crisper pictures.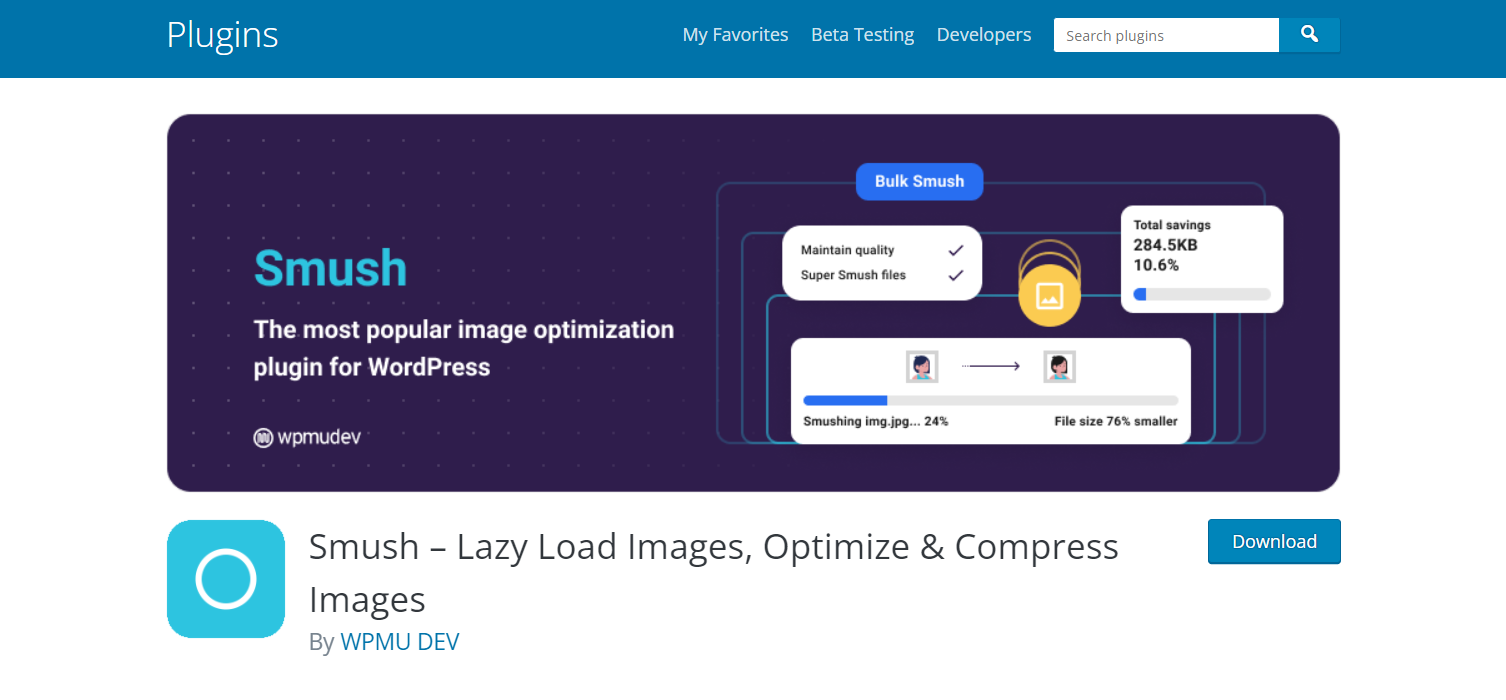 Broken Link Checker
Are you trying to keep Google from finding and following broken links on your website? Your posts are parsed by Broken Link Checker, which detects broken links and notifies you when they are discovered.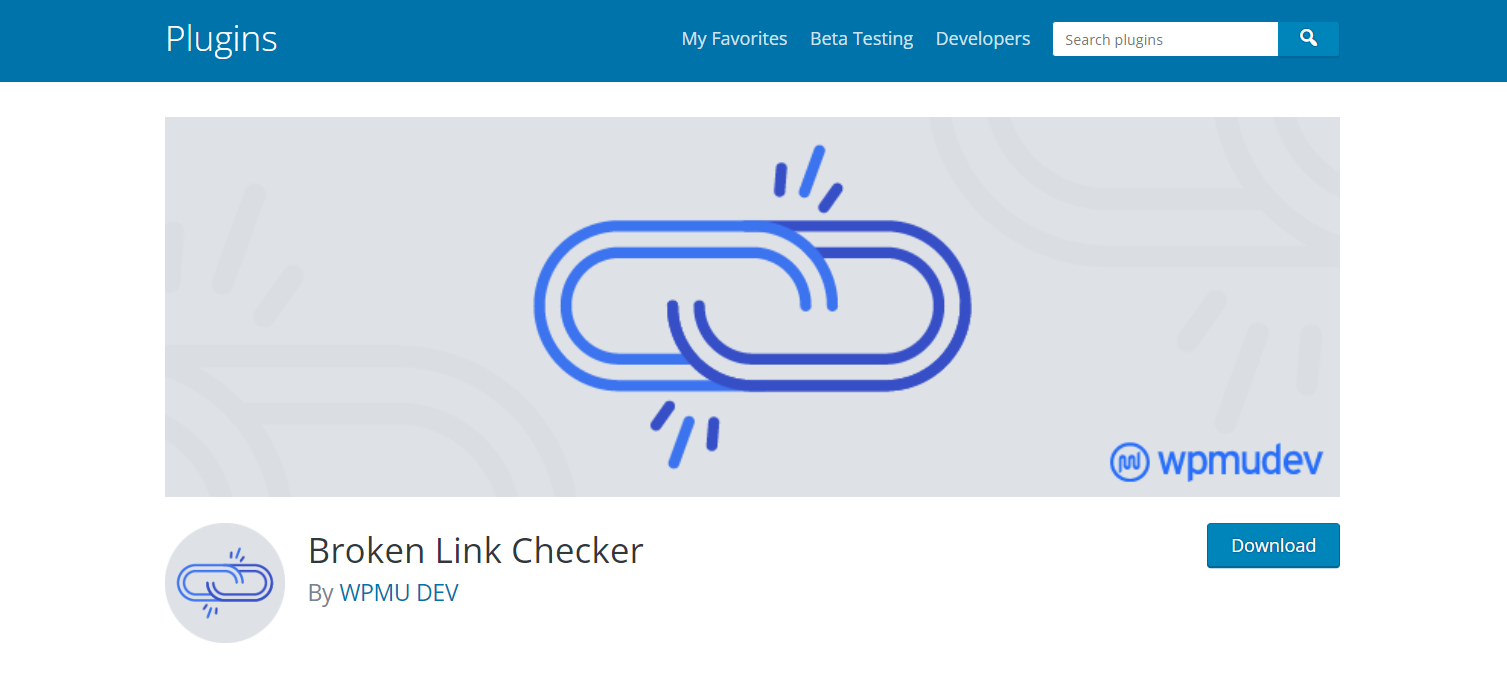 Plugins that allow you to edit broken links directly from the plugin page save you time and prevent you from manually going into every post and making the necessary adjustments.
Just Writing
With Just Writing, a WordPress plugin, the distraction-Free Writing Mode (DFWM) is elevated to a whole new level. Marketing professionals who want to concentrate on their job by reducing distractions may find this WordPress plugin an excellent alternative.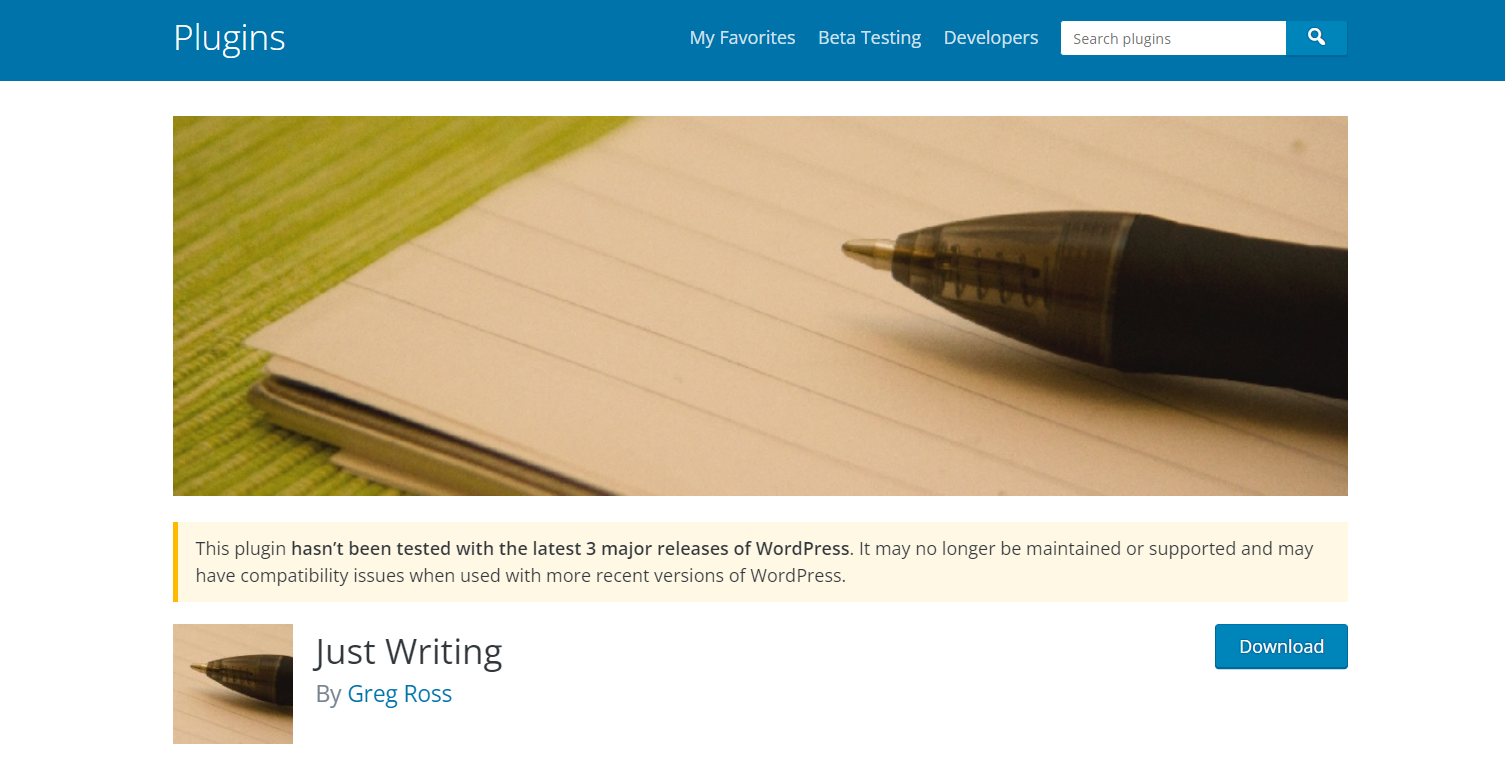 This application also includes a spell check option to help you improve the grammar of your content. It is constantly being updated with new commands and features, and these are continually being integrated into the system to make it more user-friendly.
Hustle
Developed by WPMU DEV, Hustle is a marketing-focused WordPress plugin that includes pop-ups, slide-ins, embeds, and social share bars.
These are your in-content advertisements or opt-ins, which may be presented utilizing built-in choices such as before or after your post content, or even both before and after. Additionally, shortcodes and widgets can show the embeds in more specified areas. This is in addition to the extensive range of targeting choices available for all other sorts of material.
Google XML Sitemaps
It is possible to generate an XML sitemap for your blog or web page using Google XML Sitemaps, which will allow search engines such as Google, Yahoo, and Bing to better index your blog or website. Surfers will have an easier time locating your blog and retrieving the information they need more quickly.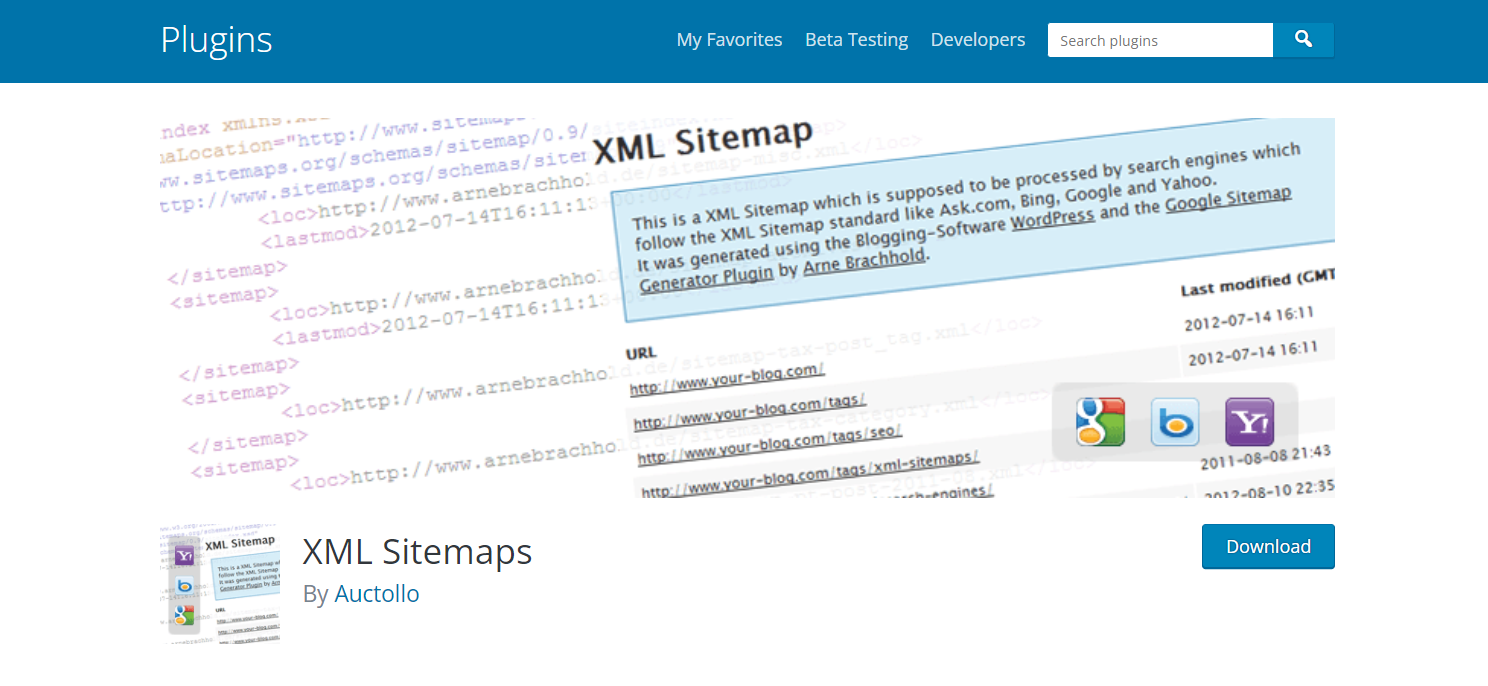 This plugin is compatible with all sorts of WordPress pages as well as any Custom URLs that are created. Each time you add fresh material to your website, this program sends out notifications to the search engines, which distinguishes it from the competition.
Akismet
Using the Akismet WordPress plugin, you may check comments left by visitors on your site that are related to the Akismet Web service and determine whether or not the remark is spam. This plugin has the ability to scan comments on the fly and filter out spam in an efficient manner.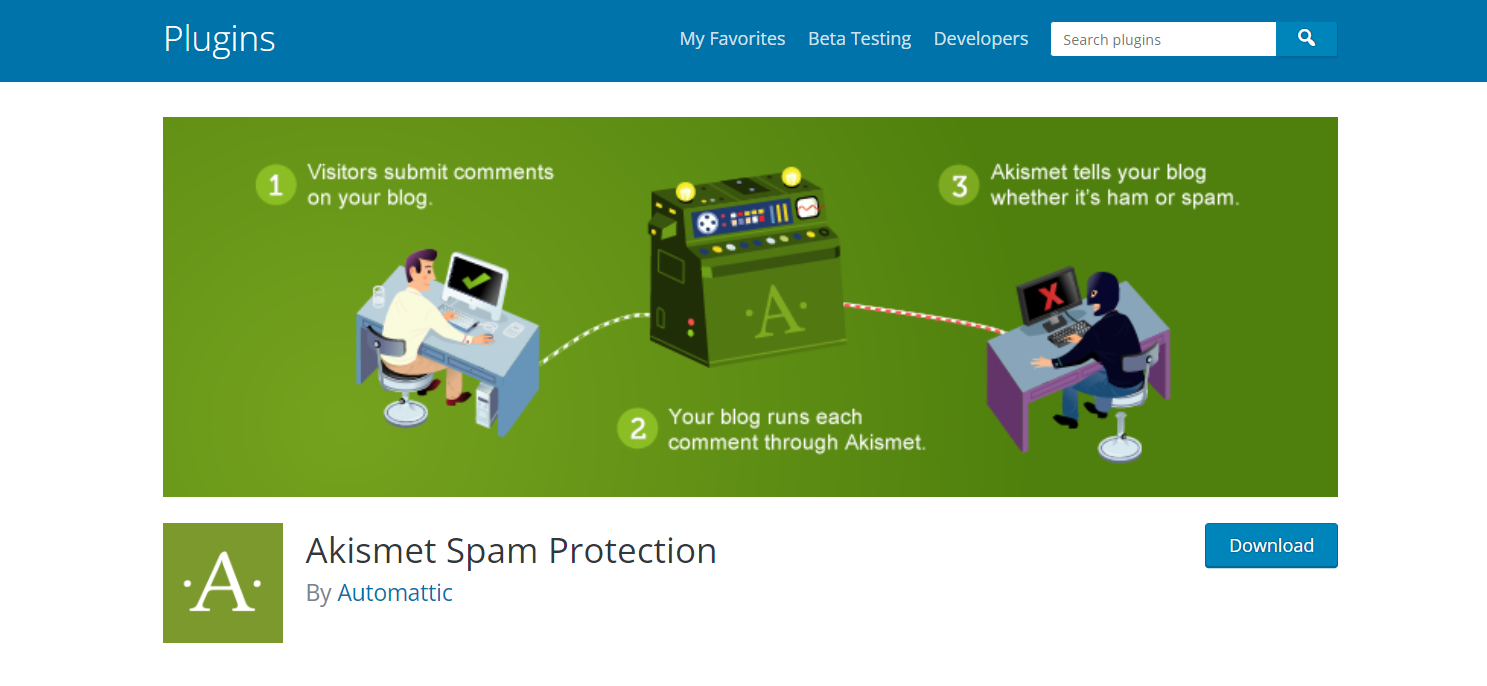 OptinMonster
Do you want to increase the size of your email list? To assist you in creating possibilities for your visitors to convert, this plugin includes a simple form builder that is straightforward.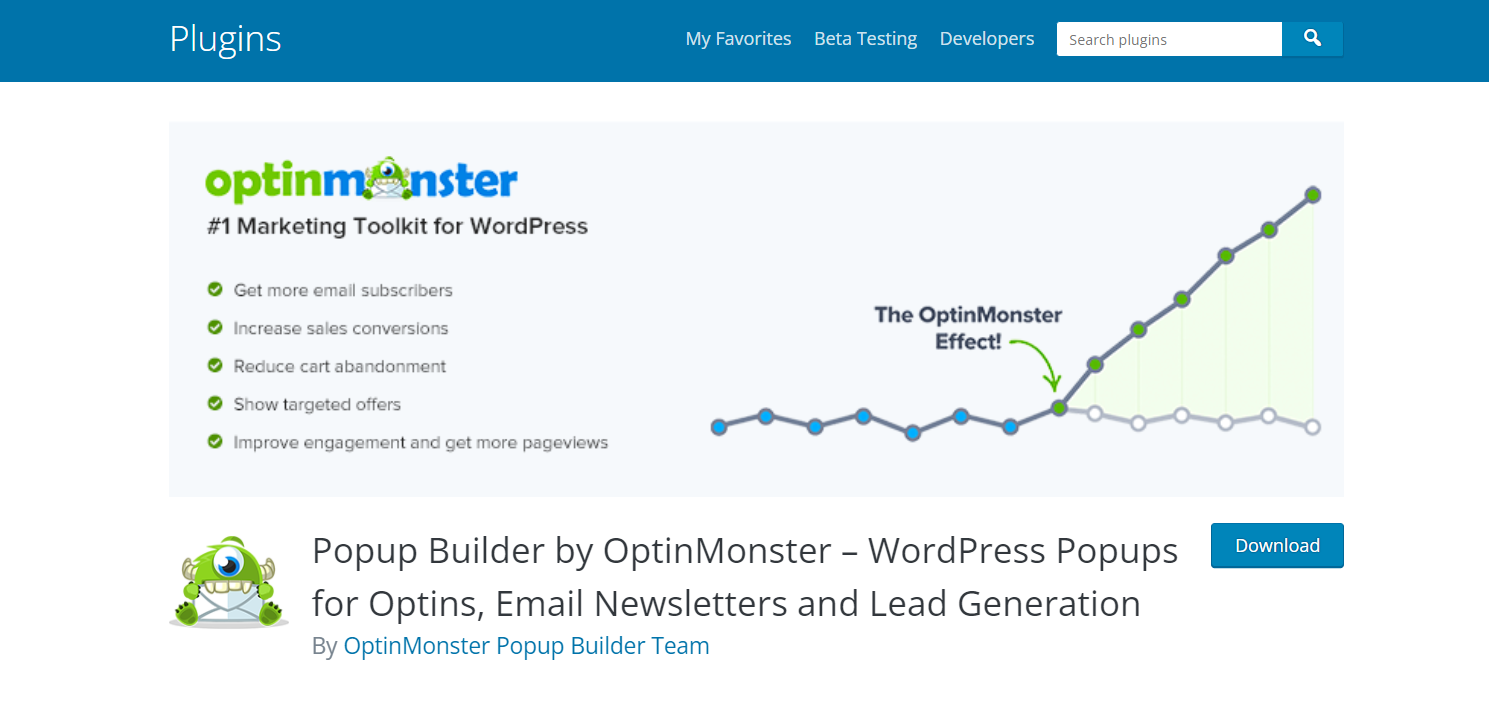 OptinMonster is a fantastic plugin for email marketing solutions for those just getting started. You may construct many different forms, including pop-ups, footer bars, floating headers, and many others. These forms are mobile-friendly, allowing consumers to take advantage of even more growth opportunities.
Wordfence
Through the distribution of harmful software or even the complete disabling of your website, hackers and malware can harm your reputation and marketing momentum. The Wordfence WordPress plugin will safeguard you against these dangers.
This plugin will automatically scan your WordPress site for viruses and report back to you once you enable it.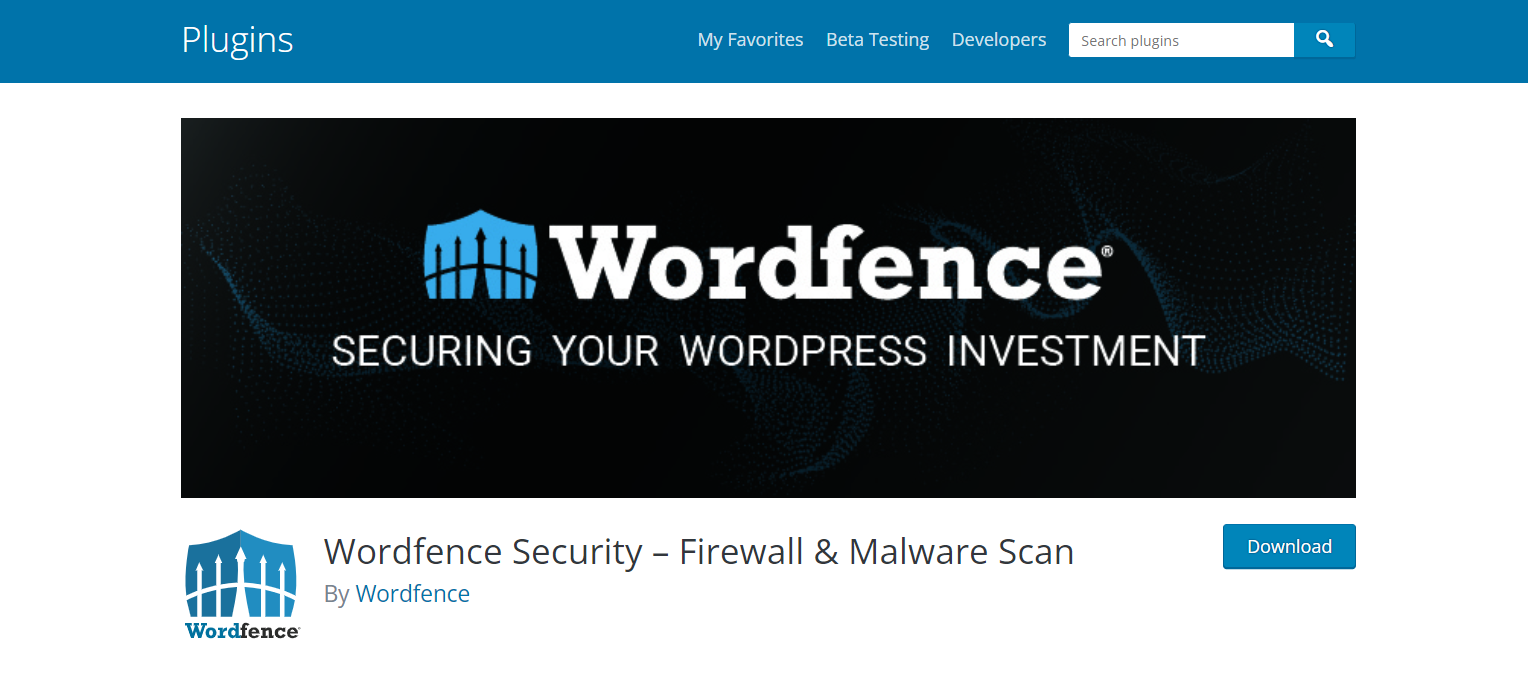 Title Experiments
The title of a blog article directly influences the number of people who read it (CTR). Title Experiments make it simple for you to A/B test one label against another, allowing you to see which title converts the best and boost your click-through rate.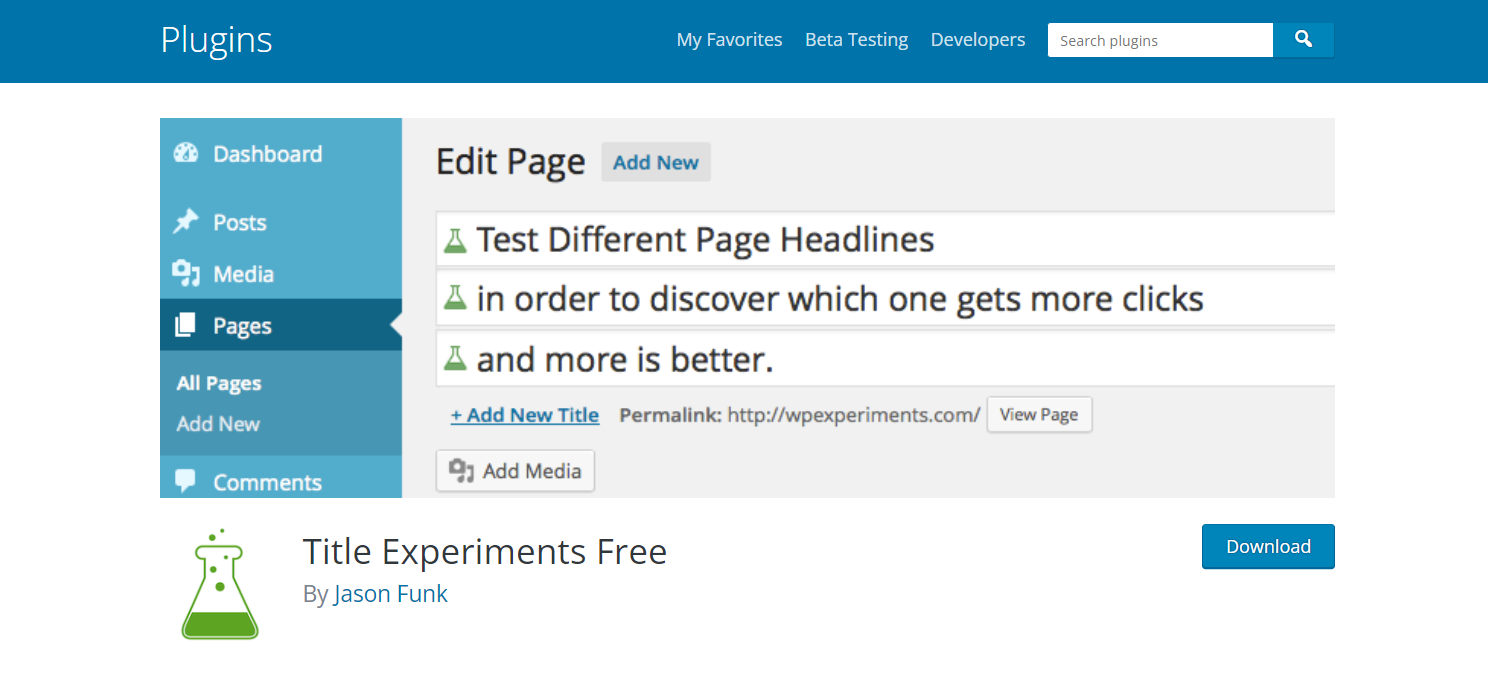 TablePress
TablePress is a WordPress plugin that allows you to design, alter, and integrate visually appealing and distinctive tables on your website. According to your needs, tables may include any form of data and can be put on your website.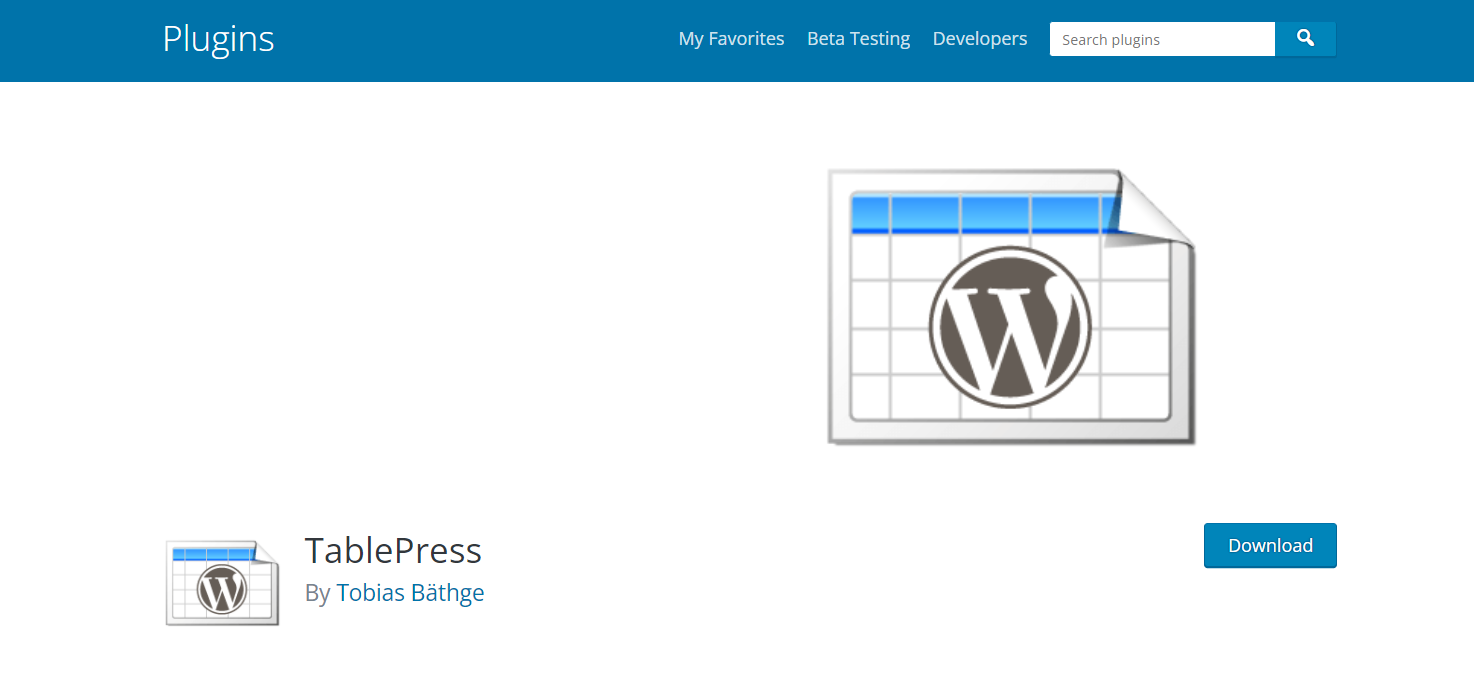 Editorial Calendar
With the aid of this plugin, you can keep your blog well-organized. The Editorial Calendar makes use of drag-and-drop features to make the process of scheduling and managing blog material much simpler.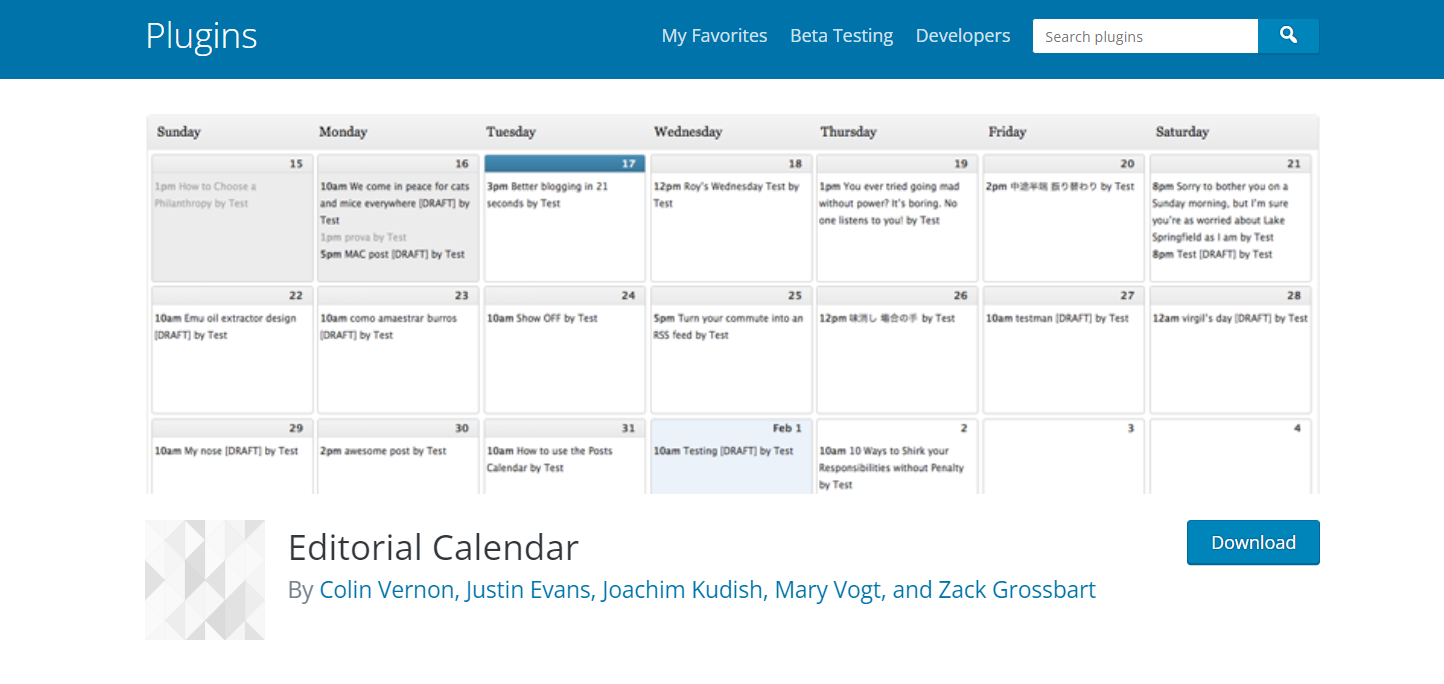 Additionally, you can manage posts from multiple authors, quickly edit titles and publishing times, and manage drafts within the plugin itself.
TinyPNG
TinyPNG can speed up your website by automatically optimizing your JPEG and PNG pictures as soon as they are uploaded to it. Images are examined, and then the plugin applies the proper compression to them. It is then sent back to your WordPress website, where it is used to replace the picture that was originally displayed there.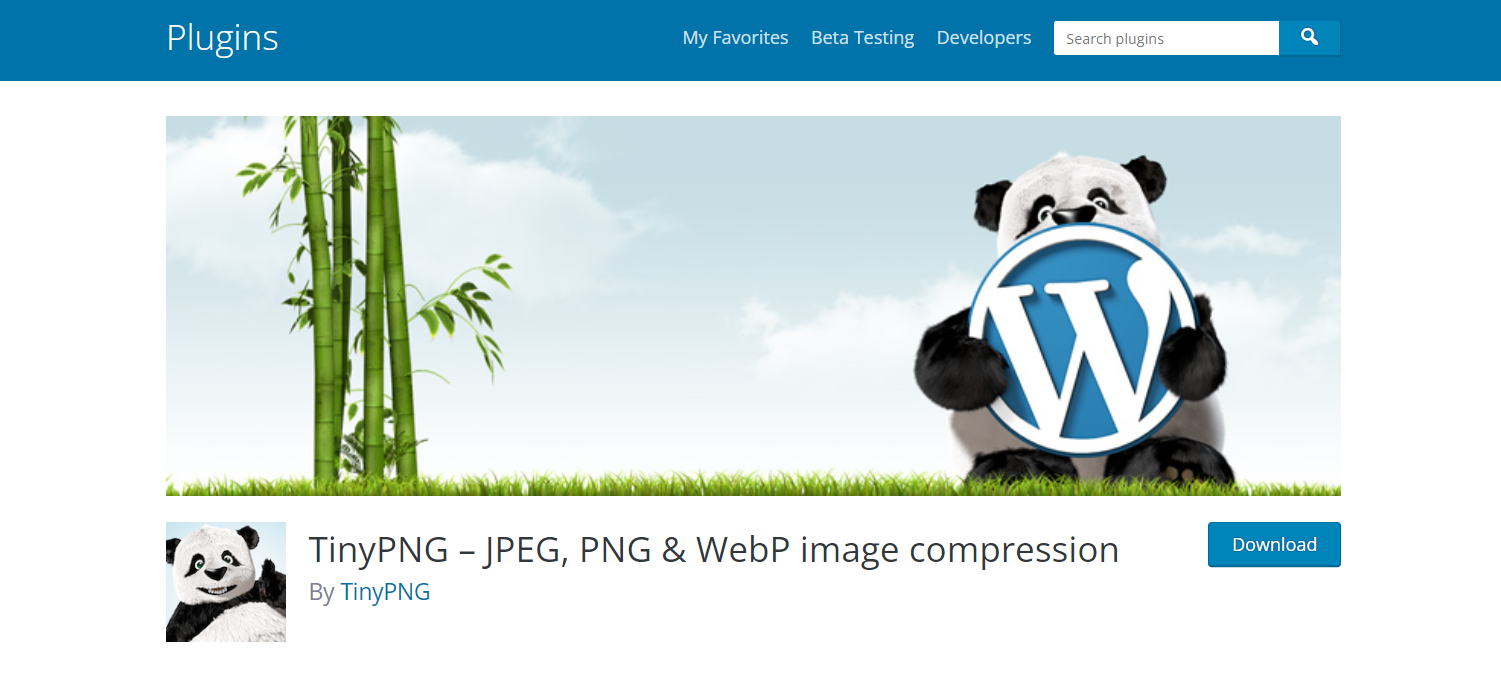 W3 Total Cache
You may boost the performance of your blog with the aid of W3 Total Cache. It improves the user experience by enhancing website performance and decreasing download times with the inclusion of a Content Delivery Network (CDN).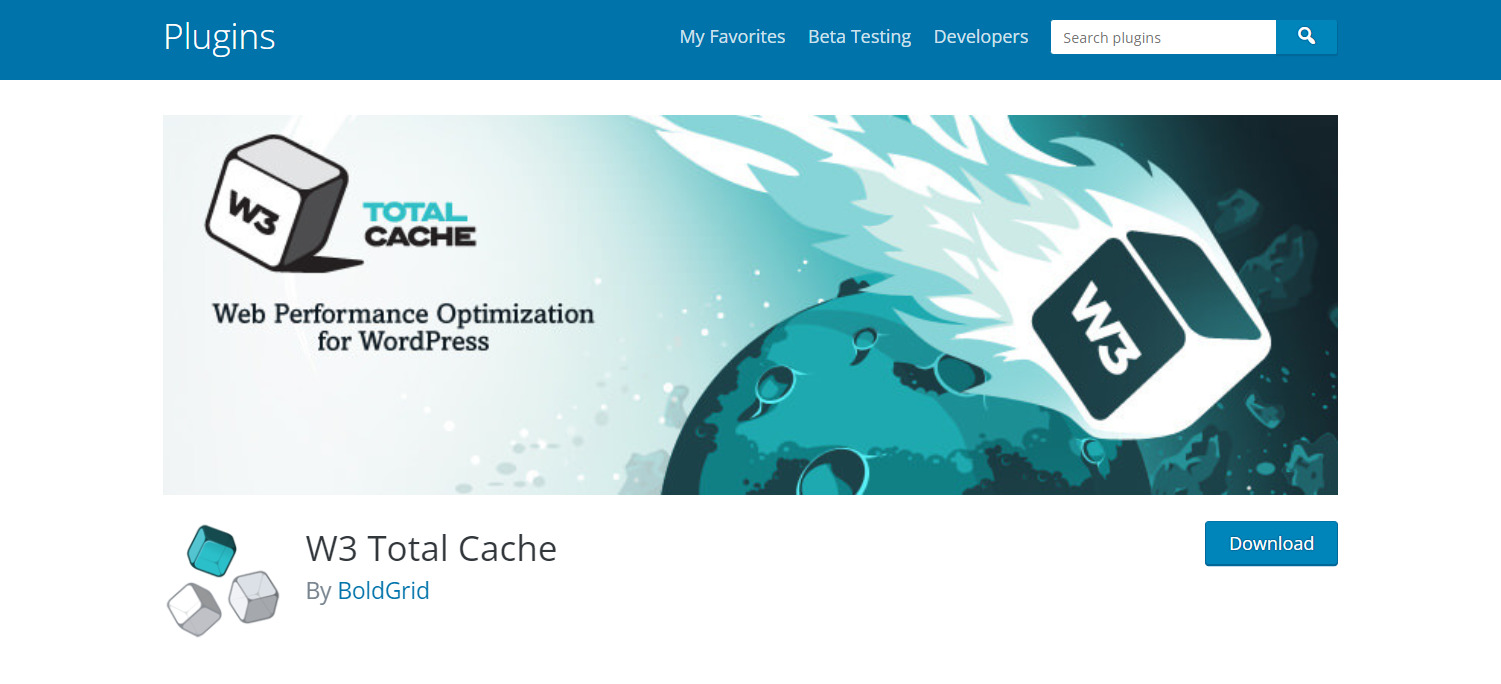 It's an excellent tool for search engine optimization since it uses strategies like caching, CDN, minification, and database integration. These aspects work together to increase website performance, which is a critical factor in how Google ranks pages on the internet.
Yoast SEO
Using Yoast, you can get the most out of your website SEO efforts with simple XML Sitemaps, breadcrumb navigation control, content analysis, snippet previews, and a variety of connectors that show you how your website performs in different search engine results.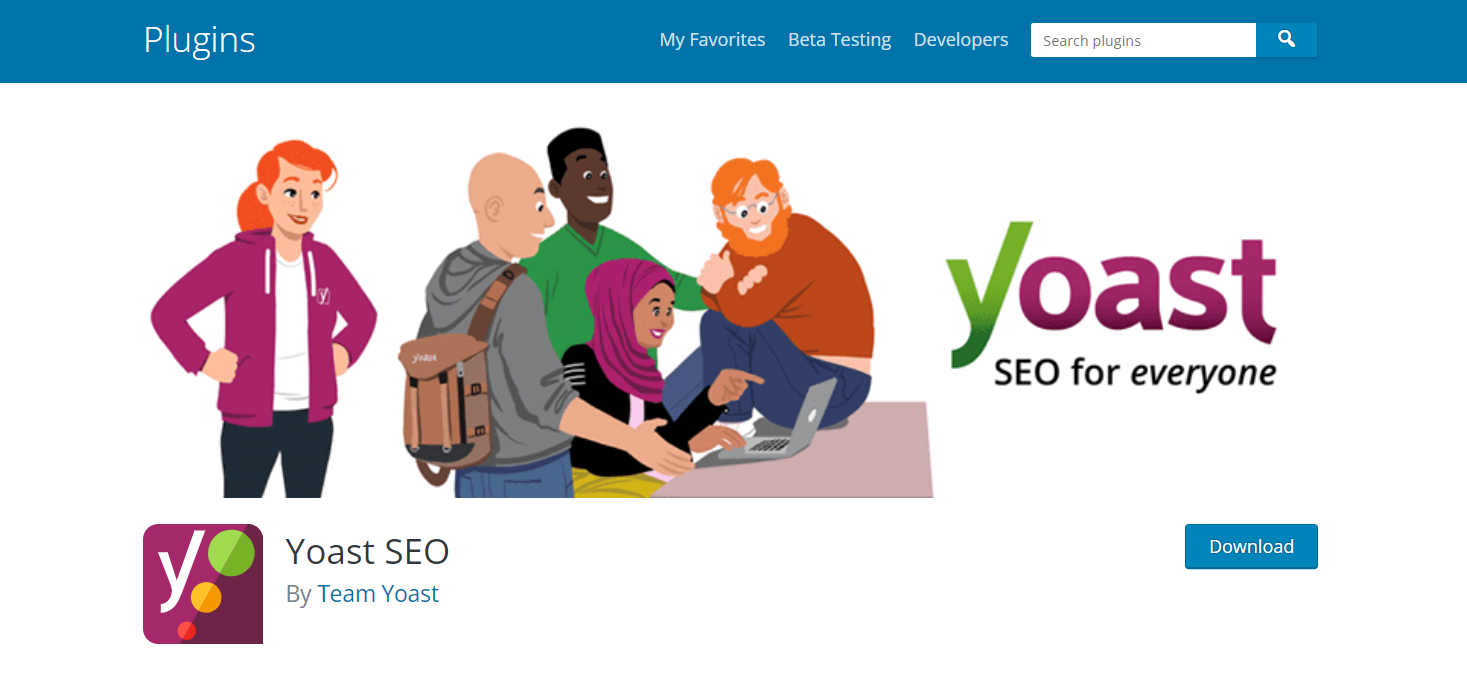 Redirection
In Redirection, you can handle 404 errors and 301 redirects. A free redirect manager allows you to set up your 301 redirects. In addition to seeing all of the redirects on your site, you can view details about each rerouted visitor thanks to the logging tool.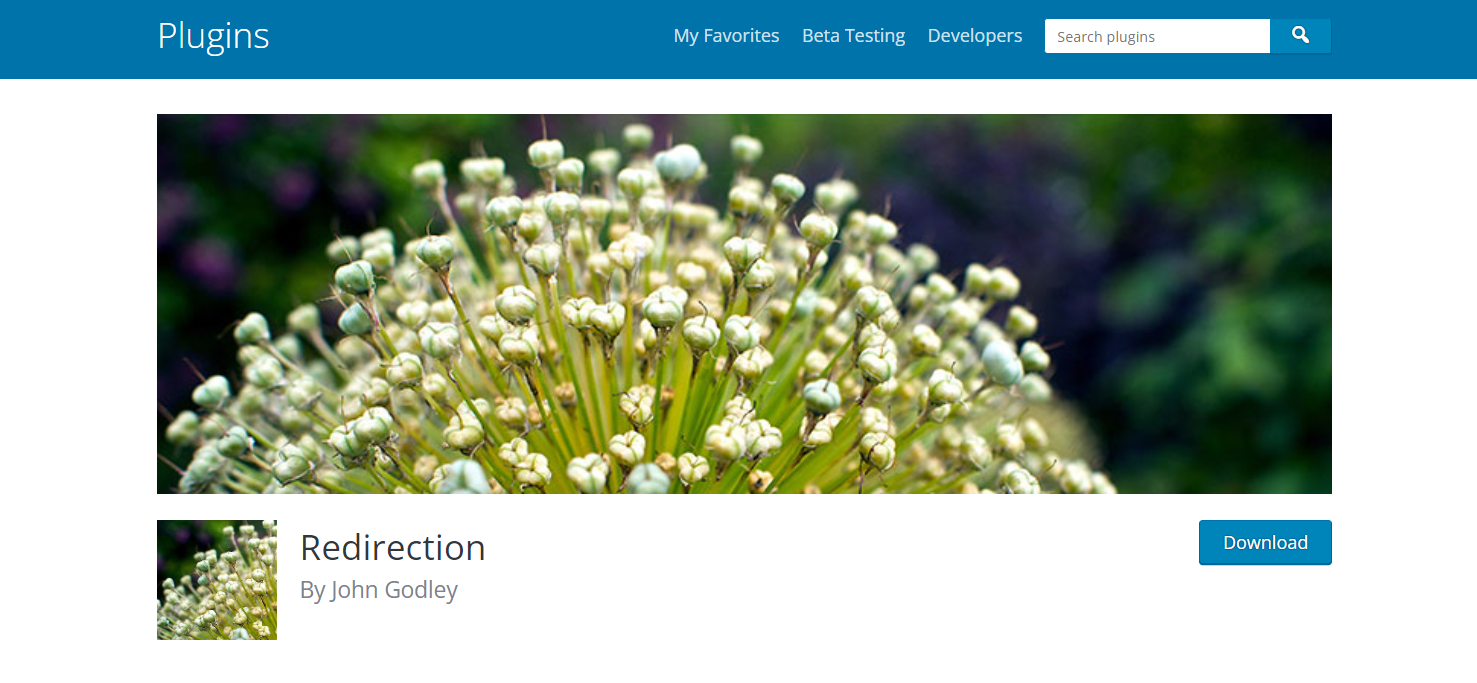 Conclusion
With the help of these WordPress marketing plugins like these, you'll be able to manage your website more effectively while also marketing your company to the rest of the globe. Our sincere wish that you find this post helpful in your hunt for the finest WordPress plugins available.