The Logs Tab In The Plugin
Logs are records of events that happen in your system.
The plugin also has the Logs Tab that allows you to view all the records of shared posts on your website.
When you publish your posts on your website, the plugin will share your posts on your Social Network accounts automatically and record logs so that you can track the shared posts.
The Logs tab contains information about the hints, likes, comments, and shares about your posts on your account.
The Logs tab also contains the links to the shared post on Social Networks, your Social Network profile links, and the shared WordPress post links.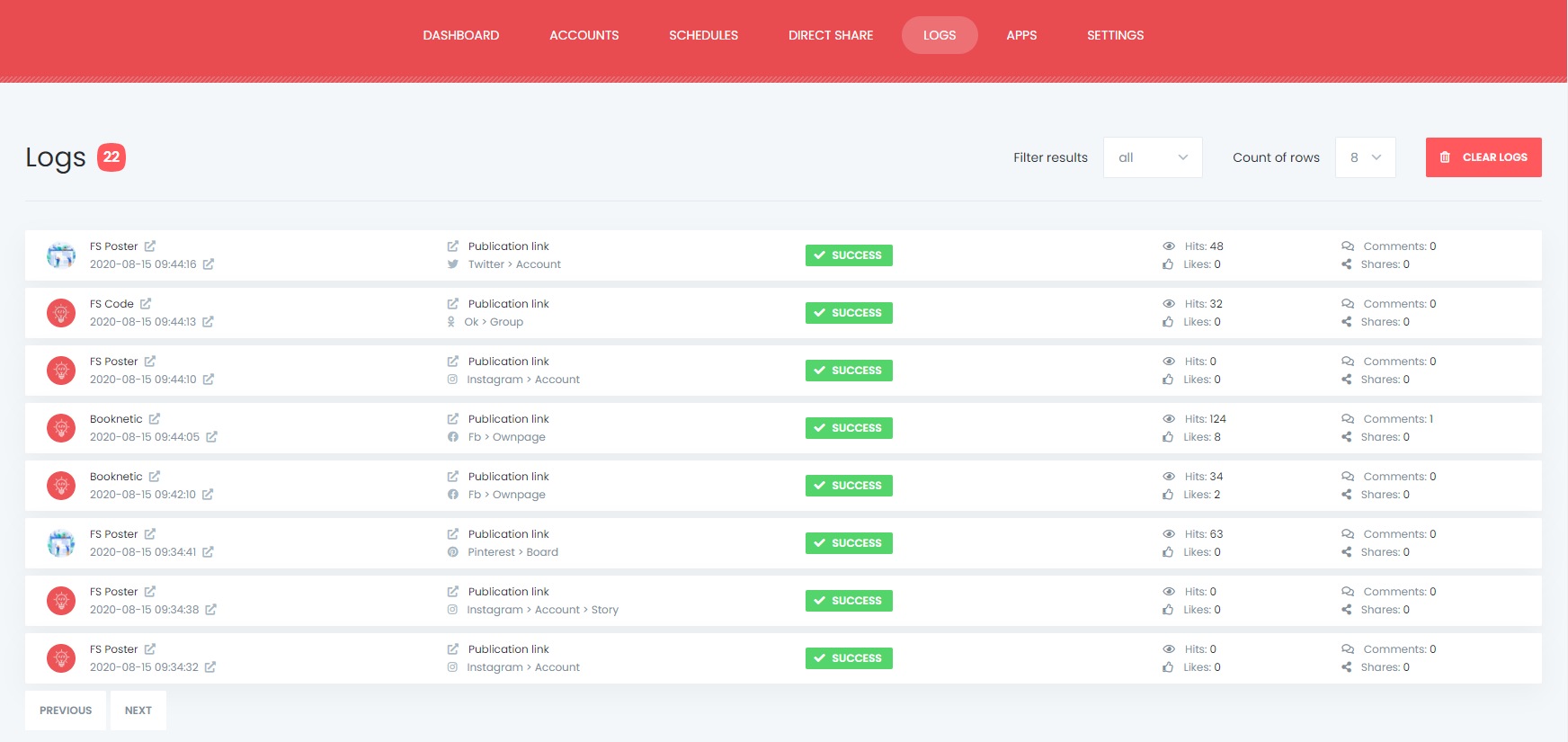 The plugin records the scheduled post logs as well, and you see the scheduled post logs by clicking the logs button in the schedule tab.