What Is The Direct Share Panel, and What Is It For?
The plugin has a Direct Share Panel dedicated to sharing images, links, and custom messages.
There are times that you do not want to share a blog post, but you have content that needs to be shared on Social Media.
The plugin allows you to share your content on Social Media without having a blog.
That helps many of our customers because they do not need to have a blog, but they need to share their content on hundreds of accounts, and they do not want to log in to their accounts one by one and share the content.
Instead, they add their accounts to the plugin once and automate their manual work.
You can also save these FS Poster posts to share or schedule them later again and again. FS Poster lets you share multiple images from direct share too.
How Does The Direct Share Panel work?
Here is how you can share any link on the internet.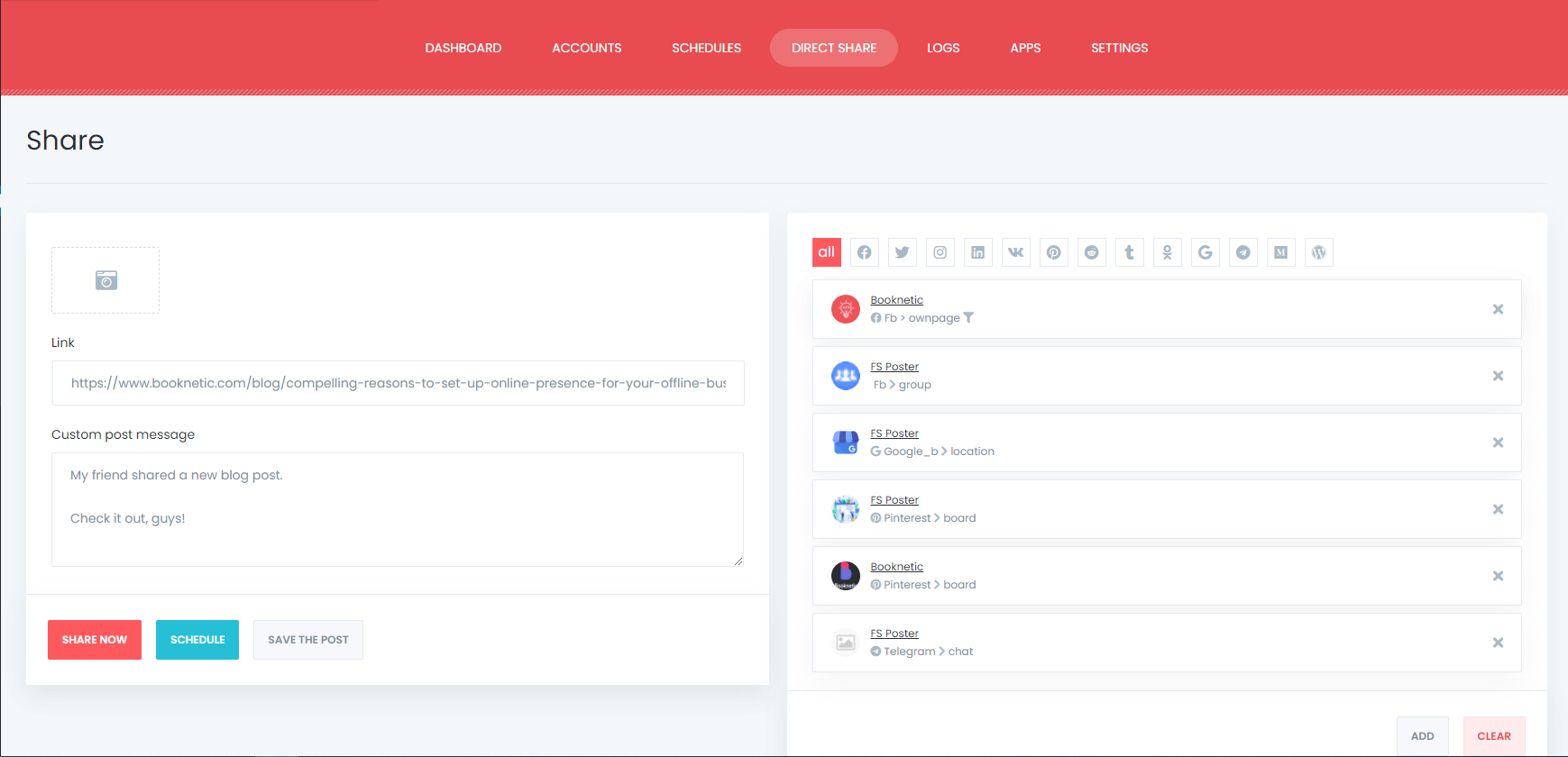 And any image. The plugin will share your image and the text as a title in the selected accounts.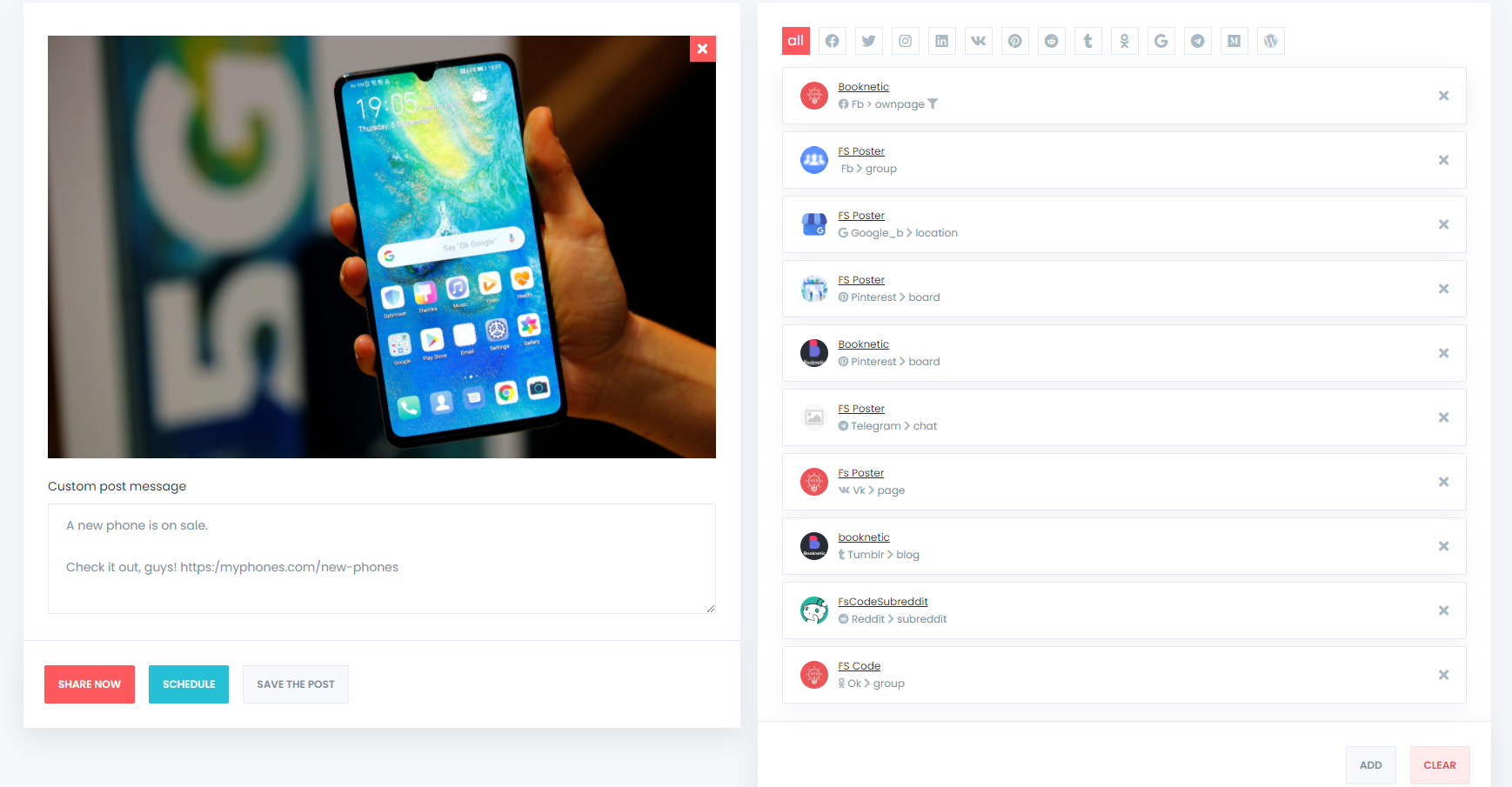 If you need to share only some text, that is also fine. Add your custom message and accounts and click the button.