Why Is It That Important To Schedule Your Posts To Social Media?
You always track your Social Network account insights, and you know that most of your audience is online for a specific time.
However, for some reason, you are not online to share a WordPress post on your accounts to engage with your audience.
Or, you have not prepared any post to publish it now.
As a result, we lose the best time to post on Social Networks. You miss the rush hours of Social Networks and cannot engage with as many audiences as you can.
What do you get if you schedule your posts to social media?
You keep your audience engaged by planning your posts according to rush hours.
You keep your Social Network accounts fresh—even when you're not online.
You are able to schedule hundreds of posts at once.
You can optimize your posting frequency.
Your content will be ready to post ahead of time. You can prepare your posts when you have time; as a result, you will not panic when the time comes.
How FS Poster schedule module will help you to achieve your goal?
You can use the FS Poster scheduler module to plan and schedule your posts at a specific time.
Scheduling your posts only requires a few minutes of your time.
It gives you the ability to optimize your posting frequency.
The Calendar View lets you see your schedule plan.
You can also restart your schedule campaign as many times as you want. That helps online product sellers a lot because they need to share the products many times.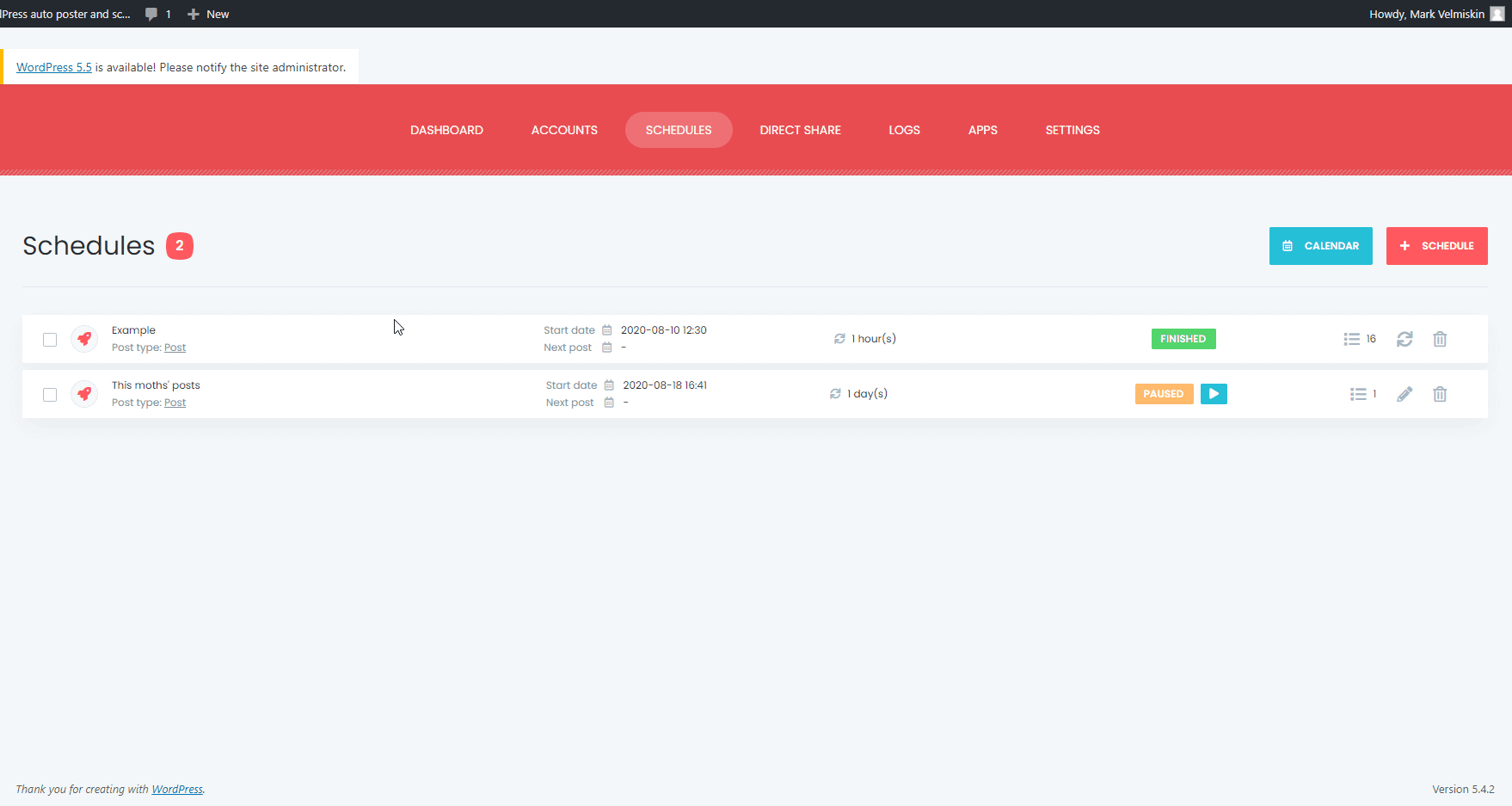 Is it bad to schedule your social media posts?
No, it's not bad to schedule your social media posts. It can be quite helpful!
Scheduling your posts ensures that your content is published even if you're unable to be online at the time. This can be especially useful if you have a busy lifestyle or manage multiple social media accounts.
Additionally, scheduling your posts can help you better space out your content and avoid bombarding your followers with too much information. By spacing out your content, you're more likely to maintain a consistent presence online and keep people engaged.
So, there's no need to feel guilty about scheduling your posts in advance - it can actually be a very smart move! Just be sure to mix up your content and avoid posting the same thing too often. Scheduling can help you maintain a consistent social media presence, but it's still important to keep things fresh. Otherwise, people will quickly become bored and tune out. So, get creative and have fun with it! Experiment with different types of content and see what works best for you and your audience. And don't forget to mix things up from time to time to keep people guessing!