Best CRM Plugin for WordPress: 9 Plugins to Help You Increase Productivity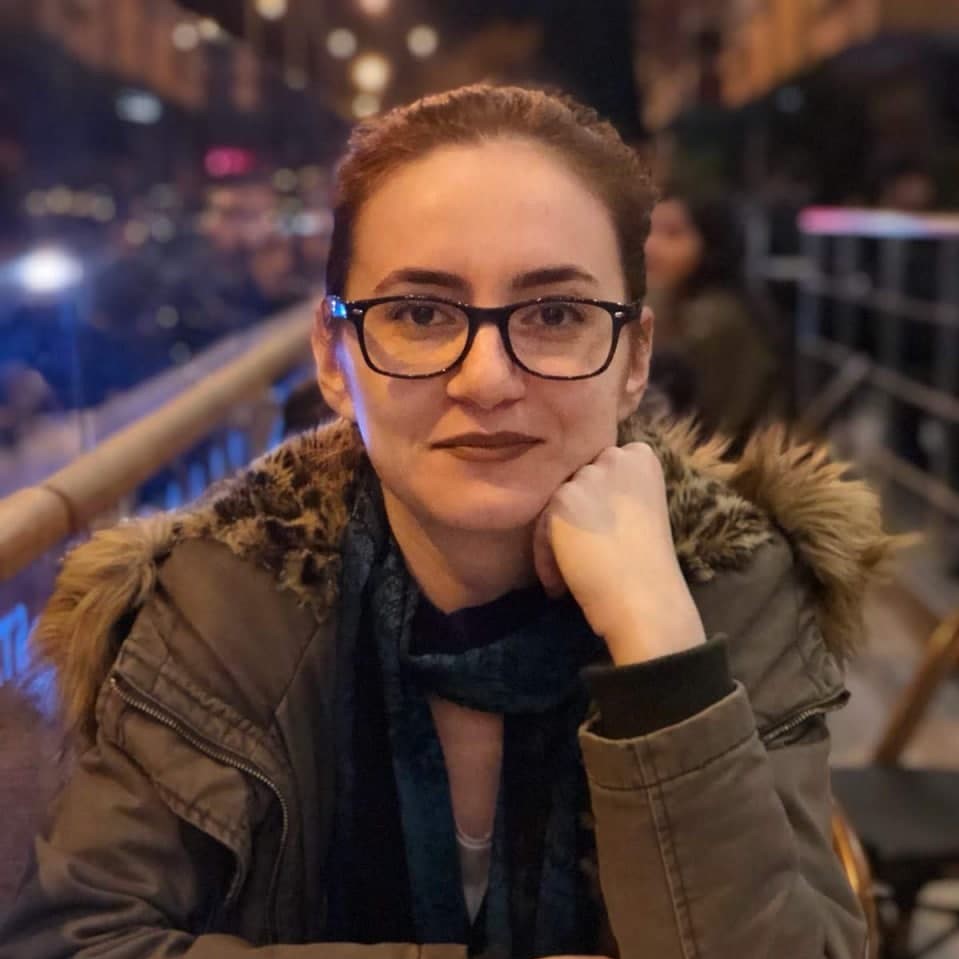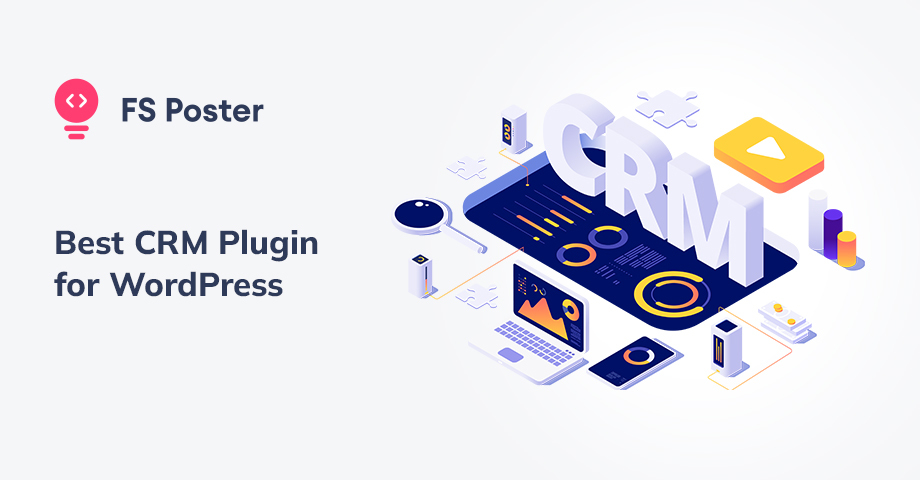 Social Networks
Apr 22, 2022
If you are looking for the best CRM plugin for WordPress, look no further! This blog post will discuss 9 plugins that can help you increase your productivity. A CRM (customer relationship management) system is a must-have for any business owner who wants to stay organized and keep track of their customers. These plugins will help you manage your customer data effectively and improve your workflow.
What is a CRM plugin, and why do you need one for WordPress?
Customer relationship management (CRM) is a technique for managing your interactions and connections with clients and potential clients vital to your business. Thought it would be fantastic if there were WordPress CRM plugins that allowed you to incorporate customer relationship management directly into your website? Fortunately, there are plenty, and we'll go through the best of them and their advantages and disadvantages.
When choosing a CRM plugin for WordPress, there are a few features you should look for:
Ease of use: The plugin should be easy to use and understand. It should have a user-friendly interface that is intuitive and straightforward.
Flexibility: The plugin should be flexible and allow you to customize it to fit your unique business needs.
Integration: The plugin should integrate seamlessly with your existing WordPress website and other plugins you are using.
Pricing: The plugin should be affordable and offer a free trial, so you can try it out before committing to a paid plan.
Now that you know what to look for in a CRM plugin let's look at some of the best plugins available.
The Best CRM Plugins for WordPress
If you don't use the WordPress CRM plugin, you can still operate a website, but you won't gain nearly as many benefits. A CRM plugin enables you to collect client information as soon as requested. After that, you may break your data into categories based on consumer characteristics and filter clients based on certain traits. These features are available in most WordPress CRM plugins, and they help you gain a deeper understanding of your customers for customer service and marketing purposes.
One of the most typical distinctions between different WordPress CRM plugins is the presence or absence of automation capabilities. This alone can help you save time and money by minimizing the need to repeat procedures over and again. The fact that some plugins give insights while others merely do the most basic responsibilities, such as storing information about customers, is another significant distinction between the two types of plugins.
HubSpot
HubSpot is a comprehensive growth platform that assists organizations in growing more effectively. Businesses may use the platform to attract, engage, and delight their consumers better. It offers a plethora of free features, including customer relationship management (CRM), email marketing, live chat and chatbots, ad management, reporting, forms, and more.
Pros: HubSpot is simple and integrates with more than 300 different tools. Having all of the information in your contact database in one place makes contact management straightforward, useful, and actionable, and it also saves you time.
Cons: If you want extensive reporting or marketing automation, these features are not available with the free plan.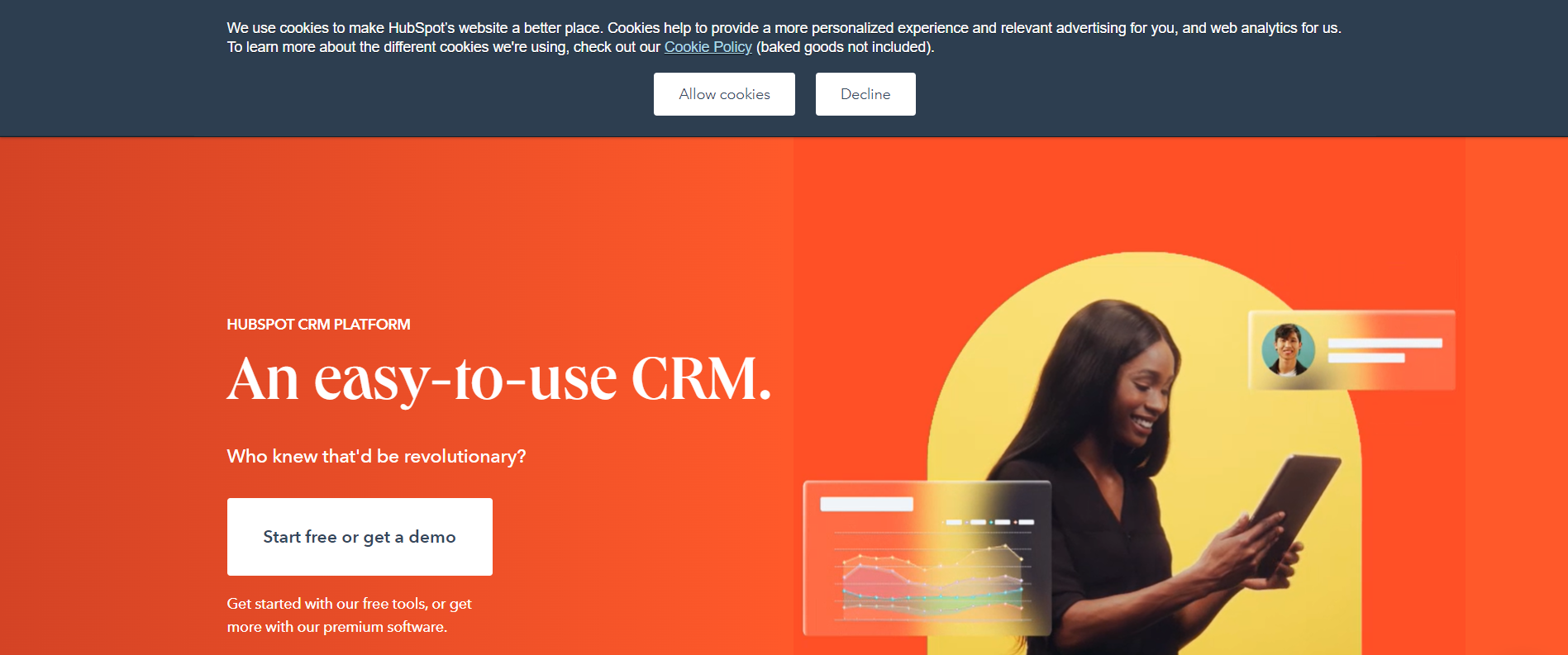 UkuuPeople
It had just one purpose in mind for the developers of UkuuPeople: to make customer relationship management easier to understand. People, Touchpoints, Add–ons, and Settings are the four easy admin operations available in this WordPress CRM plugin.
Pros: It provides a user-friendly framework. CRM specialists also founded UkuuPeople, and as a result, all of the solutions are extremely focused on CRM requirements.
Cons: It is not possible to construct custom lists.

WP-CRM
WP-CRM is a fantastic solution that enables the addition of custom metadata to WordPress websites by expanding the WordPress user administration system. Contacts may be readily formed, and you can include as many or as few features as you consider necessary in order to maximize efficiency.
Pros: For starters, this application allows for a simple connection with WP-free CRM's invoicing plugin, and it gives you the option to select which data to track. Contacts may also be organized into groups and screened.
Cons: The plugin's framework isn't as straightforward as it could be, and general programming knowledge is required to use it effectively. Individuals with coding abilities will find it more appealing as a result.

Jetpack CRM
There is no BS. ACCORDING TO ITS DEVELOPERS, Jetpack WordPress CRM is the "simplest and fastest" WordPress CRM plugin available. The plugin includes standard CRM features such as customer management, the inclusion of custom fields, the provision of front-end lead forms, online invoicing, a client portal, and interaction with the Zapier automation platform. Online invoicing and connectivity with Zapier are both new capabilities that were not accessible in Version 1 of the software.
Pros: There is no BS. WordPress CRM is compatible with PCs, smartphones, and tablets. Its UI is user-friendly, and even beginners have remarked on how simple it is to use. Additional extensions can take care of additional requirements, such as email marketing campaigns.
Cons: The only languages supported are English and Spanish, which is a drawback. This plugin should be installed on its own WordPress installation to guarantee compatibility with other WordPress plugins for optimal operation.

UpiCRM
Although UpiCRM is a stand-alone application, it can be simply incorporated with contact form plugins such as Ninja Forms. It contains an intuitive sales hierarchy function, and contact form data may be imported into UpiCRM from a variety of different websites. It offers the most fundamental feature, which is collecting leads and assigning those leads to the appropriate user.
Pros: Client information is captured straight from forms—a simple WordPress CRM plugin for individuals with the most fundamental requirements.
Cons: There is no way to add more information to contact records. This limitation makes it impossible to amend misspellings, add alternative phone numbers, or submit notes into the system.

WP-CRM System
This sophisticated WordPress CRM plugin allows you to generate as many records as you need while also allowing your entire team to have access to the customer data you have collected. Contacts, tasks, and projects may be managed simply inside the WordPress administration area. Even more advanced than that, projects may be allocated and classified in the WP-CRM System based on how probable a prospect is to purchase.
Pros: This WordPress CRM plugin may be utilized in any language, including English, Spanish, Polish, and Russian. Through extensions, it is possible to integrate with Slack, Zendesk, and other plugins.
Cons: Because this system is proprietary, you will not be able to expand its capability without acquiring more modules.

Presspoint
Presspoint has a number of capabilities that are difficult to find in a single free choice, which is one of the reasons that many users prefer this high-end tool over free alternatives. In addition to functionality such as opportunity management, configurable forms, and even e-commerce, the application includes email automation. Also included is the ability to build custom profiles and folders.
Pros: In addition to CRM skills, Presspoint also has e-commerce capabilities. This includes the addition of "Buy Now" buttons to any page, creating online shopping carts, and entering purchases into a client's transaction history. Additionally, advanced reporting is accessible.
Cons: Other than MailChimp, just a few integration options are available. Some users may also complain that the UI is difficult to navigate.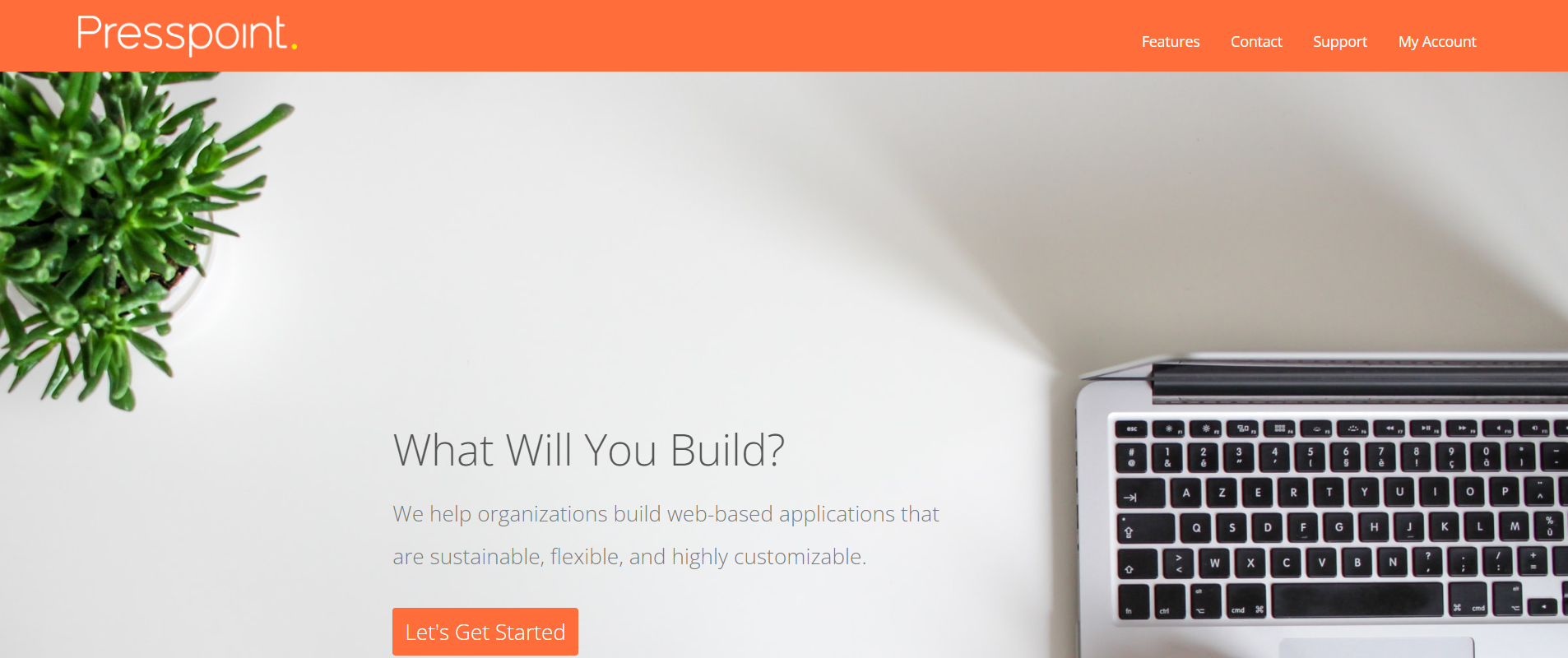 WP ERP
WP ERP is able to handle your human resource management (HRM) and accounting processes. Each of these modules can accommodate an endless number of entries, and the tool may even be used to alter your WordPress dashboard. Emails, meetings, SMS messages, and phone calls may all be booked using WP ERP.
Pros: It supports a total of 44 currencies. Access permissions can also be specified between users in a group context. Has the ability to communicate via email built-in.
Cons: Unlike other programs, attaching files and receiving associated files is not as straightforward.

WP Fusion
WP Fusion plugin allows you to track everything from how many times a prospect clicks on a certain link to how long they spend watching a video on your website. Because it is an open-source tool, advanced users may customize it by adding their own extensions. It also works nicely with a variety of popular membership, e-learning, and e-commerce applications.
Pros: This WordPress CRM plugin allows you to restrict information on your site depending on the CRM tags you have implemented. Prospects and clients may be monitored on your website based on their actions and clicks. This is known as website tracking.
Cons: Managing a large number of sites may become expensive, and the professional add-ons are only available to those who purchase the higher-priced upgrades.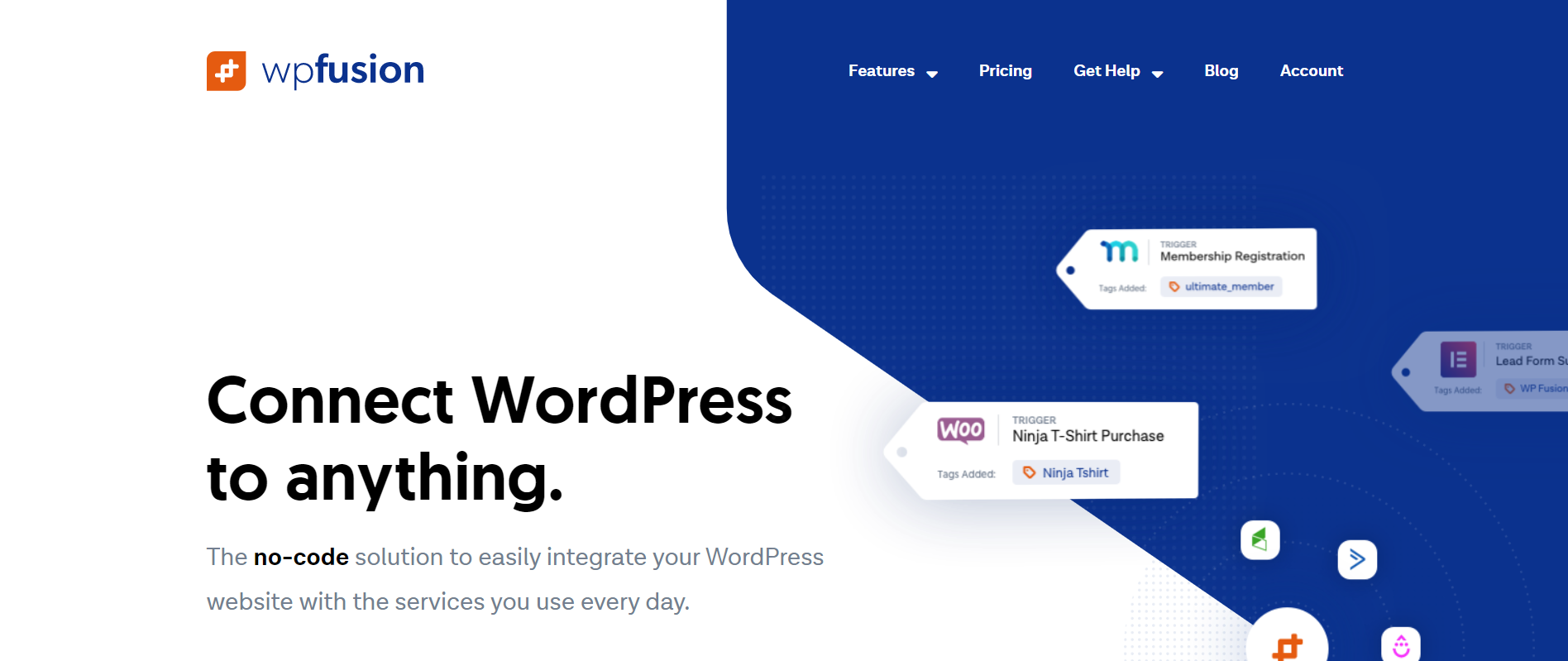 Conclusion
CRM plugins can help you manage your customer relationships more effectively and increase productivity. We've provided a list of the 9 best CRM plugin for WordPress to get you started. Be sure to visit our blog for more helpful tips on how to use WordPress and other technologies to improve your business. Do you have any questions about which plugin is right for you? Let us know in the comments!