Common Digital Marketing Mistakes and How to Avoid Them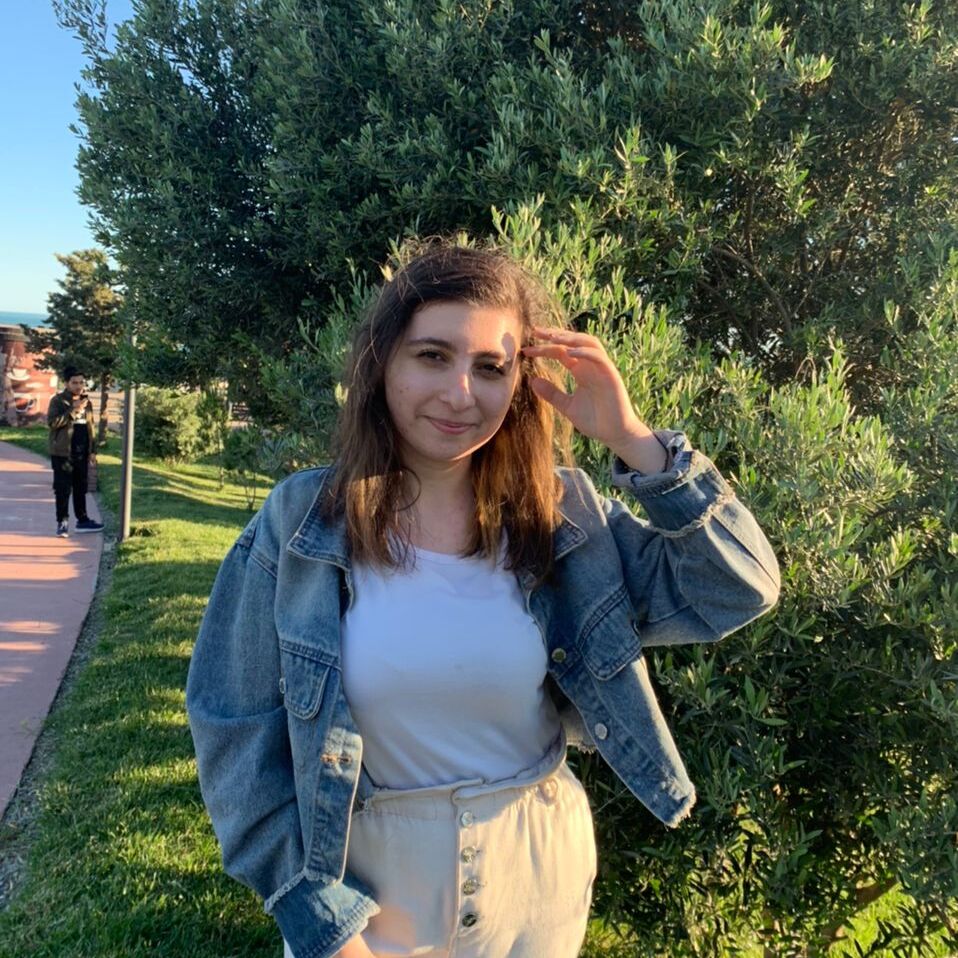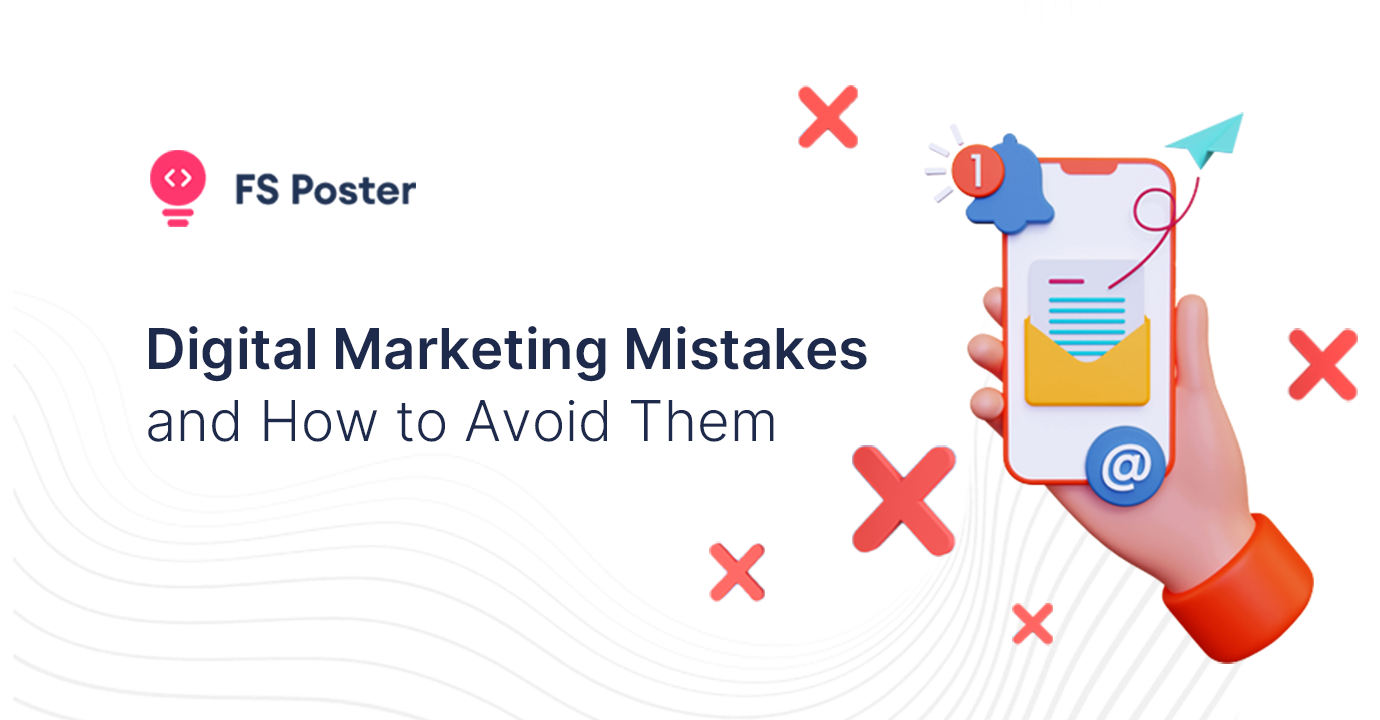 Digital marketing tips
Jun 08, 2023
Updated at: Jun 09, 2023
Digital marketing is a medium of online marketing. It is safe to say that it is taking over all the other marketing methods and techniques. The effectiveness of this marketing channel is the reason for its popularity.
Everyone is in the process or has already taken their business online. However, there are some things that these marketers overlook. For example, 49% of marketers say that organic search is their best source for return on investment, whereas new marketers are not even aware of organic search.
This leads to the failure of their marketing strategy. In this post, we are going to share some of the common digital marketing mistakes and ways to avoid them.
Not Setting Realistic Goals
There can be two types of people in this regard. Their mistake is that they,
Don't set any marketing goals at all
Or set practically unreachable goals
Both of these approaches are wrong. Setting goals to keep you on track and following your marketing plan is necessary. However, setting unrealistic goals will only disappoint you when you don't achieve them.
How To Avoid This
You have to understand that you cannot have a profit-generating business within a week or a month. You have to be patient and give it your best. Take small steps and gradually expand your online business.
Also, make sure to utilize Key Performance Indicators (KPIs) to give your marketing strategy a proper structure.
Not having a list of goals at all is also not right. You should make a calendar in which you mark days on which you want to have reached a certain goal. Reaching these goals will motivate you to keep going because when you hit a milestone, it drives you to move on to the next step.
Neglecting Mobile Users
66.6% of the World population uses a mobile device. This means that you are much more likely to reach mobile users as compared to desktop or laptop users. Most people are unaware of this and make websites that are only optimized for larger screens. This is one of the key digital marketing mistakes.
Such websites, when opened on a mobile phone, become clunky and messy. Users are unable to understand what's happening on the screen. As a result, they leave your site, and you lose potential customers.
How to Avoid This
When you create a website or pay someone else to create one for you, make sure that it is well-optimized for screens of all sizes. You can test the mobile-friendliness of your website by using online tools such as Google Search Console. You can enter your site's URL, and it will give you a report explaining whether or not your site is good for mobile devices.
Using Plagiarized Content
Some people think that copying content from a successful publication (blogs, articles, etc.) would help them be successful. This is an absolutely false assumption. Copying someone else's content is equivalent to stealing it. Search engines are able to detect if a piece of content is plagiarized.
Other than intentional copying, there can be situations when you accidentally incorporate unoriginal content into your writing. This is known as accidental plagiarism. However, even as an accident, digital marketing mistakes of such nature are not bearable. So, you have to remove the plagiarized parts from your content.
How to Avoid This
Because of all the negative consequences of plagiarism, you should always check for plagiarism before publishing content. It can be detected with the help of online tools.
These tools simply analyze the inserted text and match it with other sources online. The results are shown in the form of a report that looks something like this:

Not Making Use of Social Media
Many people don't realize that social media is not just a platform for connecting with other people. It is also an excellent marketing channel that can bring in tons of interested customers.
Social media allows users to promote their content to people who are actually interested in their products or services.
Over 93% of internet users are on social media.
Last year, marketers spent over 65 billion dollars on social media advertising.
(Source: Hootsuite)
This shows how much potential social media marketing holds. That's why you should never overlook this marketing opportunity.
How to Avoid This
You shouldn't jump into social media marketing as soon as you take your business online. However, once you have a decent online setup, you should make a professional social media page where you can connect with your customers.
You can use paid promotion to reach your target audience. Also, you can use social media to understand your audience's preferences. Once you know that, you can mold your business in such a way that the level of user satisfaction increases.
Using High Competition Keywords
Keyword research and keyword optimization are parts of Search Engine Optimization (SEO). Keywords are very important in digital marketing. They are the basic means for you to get ranked higher in a search engine.
The mistake that some people make in this is that they make the most used search queries as their main keywords. While this might be a good idea for big-scale companies, it won't work for businesses that are just starting up.
How to Avoid This
In order to avoid keyword-related digital marketing mistakes, you should perform proper keyword research.
Instead of using the keywords with the highest search volume, look for keywords with a relatively low search volume. But make sure they are relevant to your work. Such keywords will have low competition, and only a few sites will be competing for the top spots.
You can use the following tools to find such low competition high reward keywords:
Google Keyword Planner
Ahrefs
SEM Rush
These tools give you information about the analytical aspects of different keywords.
Having Grammatical Errors in Your Content
During your digital marketing campaign, you will surely come across a time when you have to use written content for marketing purposes—for example, writing blogs, articles, product descriptions, etc. Writing online content for potential customers is a delicate task.
You have to be sure that your content conveys valuable information while also maintaining the technical aspects of your writing. These include:
Spelling flaws
Grammar issues
Capitalization errors
Punctuation mistakes
These seemingly minor writing errors are actually considered to be huge digital marketing mistakes. They can severely damage the credibility and authoritativeness of your content.
How to Avoid This
Grammar-related errors can be removed if you proofread your content once you are done writing. This also highlights the importance of proofreading. If you can find out and fix these mistakes by yourself, then well and good. However, if you are short on time and want to speed up this process, you can use an alternative approach.
You can check for grammar flaws using some tools available online. These tools thoroughly evaluate your content and highlight the incorrect parts of it. Here is an example of this: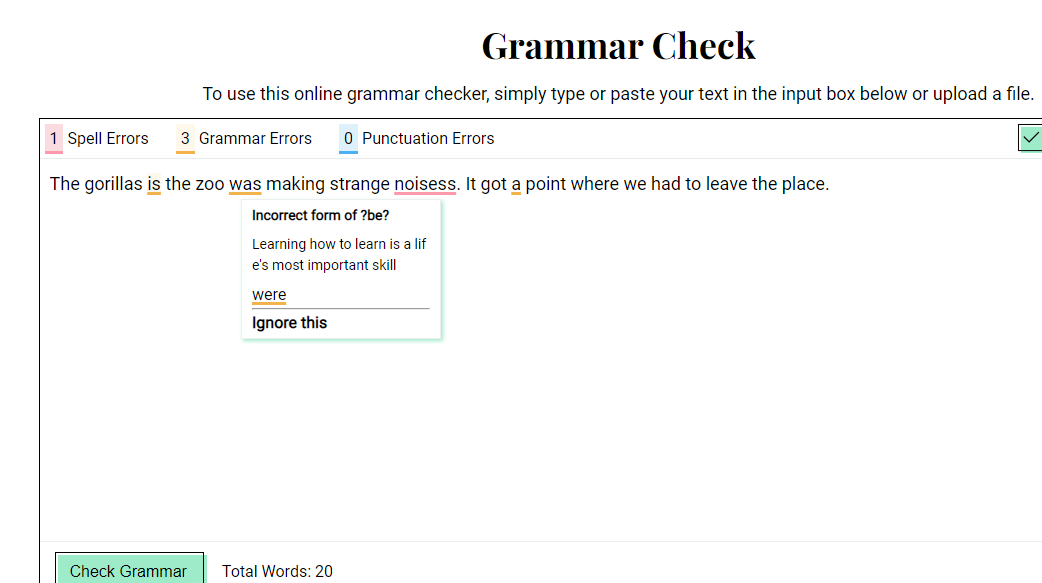 As you can see, the text has some mistakes that have been detected by the tool.
Lack of Audience Segmentation
Audience segmentation means categorizing your audience into different groups. This is necessary because, most of the time you offer more than just one product/service in your business. This means that different people might be interested in different aspects of your business.
Marketers often think of their audience as one single unit. This is a wrong approach because in this way, you can't fulfill the preferences of all your customers. There can be things that only some of your customers like while others don't.
How to Avoid This
Instead of thinking of your audience as a group of people with the same behavior, think of them as people with different interests. Categorize them into groups based on their likes and dislikes.
For example, suppose you have an e-commerce store in which you sell clothes and shoes. You can optimize your business differently for people interested in shoes and people interested in clothes. In this way, you can keep the entirety of your audience satisfied.
Absence of a Smooth User Experience
When developing a website, your main goal should be to make it functional and smooth. Very often, people forget about this part and only focus on getting bulk content on their website. This usually gives rise to glitchy websites with non-functional buttons.
Navigation on such websites is extremely difficult. In short, badly optimized websites only offer a poor user experience, leading to users leaving your website.
How to Avoid This
There are multiple things to keep in consideration when creating a smooth website such as:
Functional buttons
Optimized search bar
Smooth animations
Working side bars/drop down bars
Minimal design
Things like these can really make a difference and make the user experience considerably better.
In the case you have hired a third party to develop a site for you, give them clear instructions about how you want a smooth web experience for users.
Conclusion
There are numerous rookie digital marketing mistakes that are seen among new online marketers. You can avoid these mistakes if you perform proper research about the online marketing process before initiating your marketing plan. You can make this article a part of that research and get to know some of the most common mistakes that new businesses make.