8 Types of Traditional Marketing Strategies: Which One Is Right for Your Business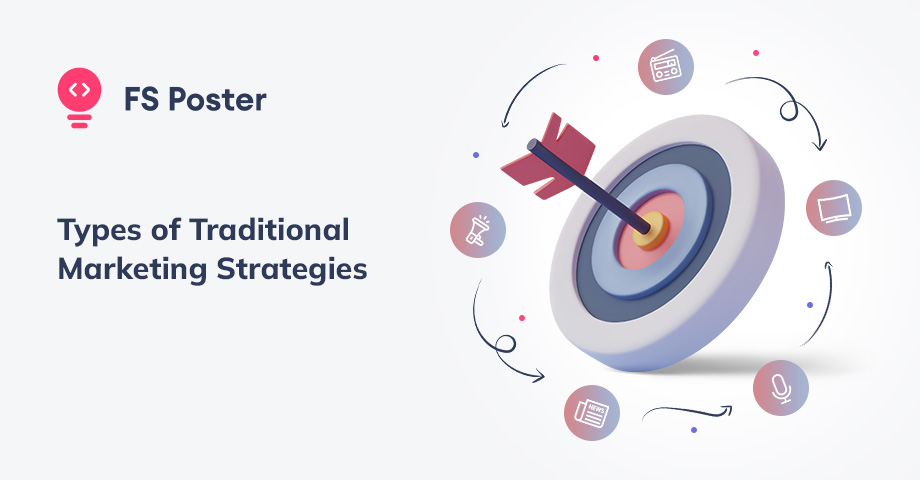 Social Networks
Mar 28, 2022
Updated at: Nov 21, 2022
There are many traditional marketing strategies that businesses can use to reach their target market. But which one is right for you? In this blog post, we will discuss 8 traditional marketing strategies and provide information on each one. We will also help you determine which strategy is the best fit for your business!
What is Traditional Marketing?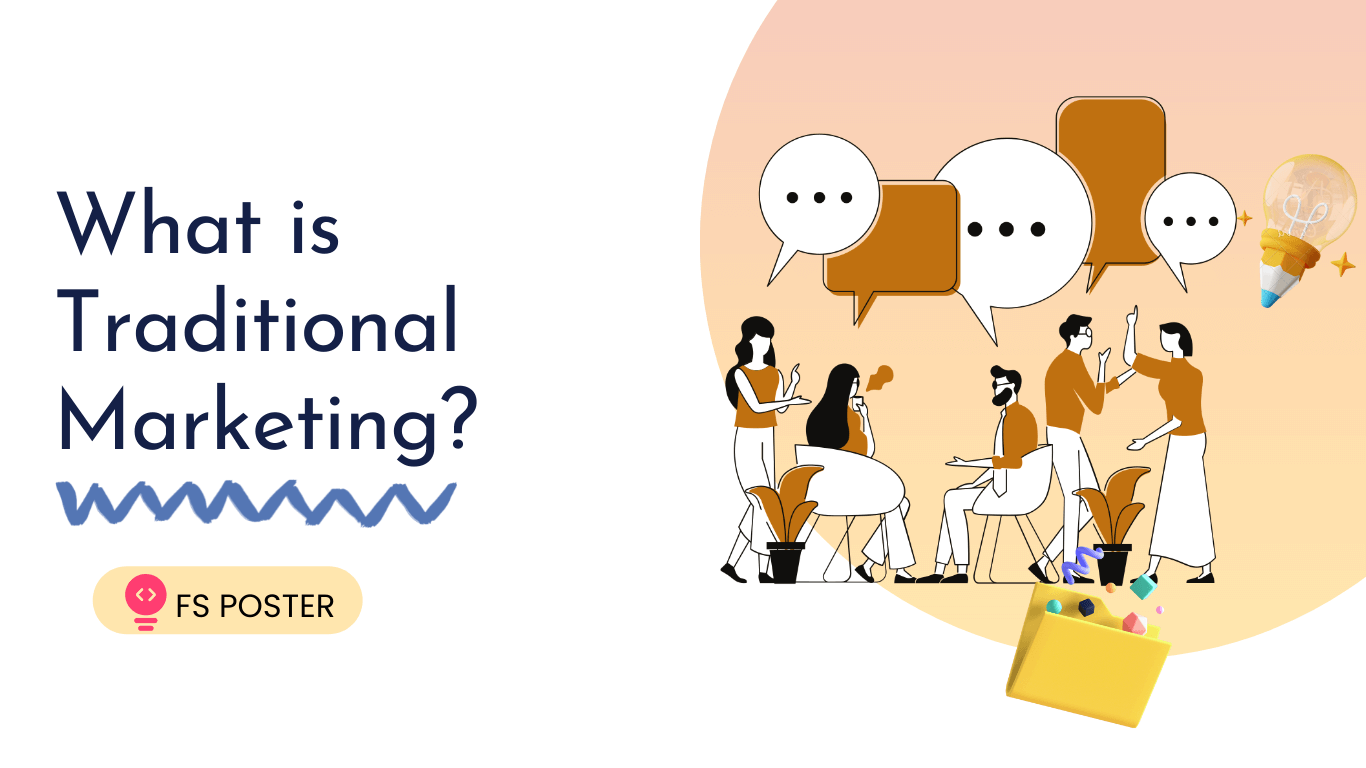 Traditional marketing is any type of marketing that is done offline. This includes print advertisements, television commercials, radio ads, and more. Traditional marketing is a great way to reach your target market because it allows you to connect with them in a more personal way.

There are many benefits to traditional marketing, but there are also some drawbacks. One benefit is that traditional marketing is more effective at reaching older demographics. This is because older people are less likely to be online and more likely to see traditional media such as television and newspapers. Another benefit is that traditional marketing can be very cost-effective if done correctly. However, one drawback of traditional marketing is that it can be difficult to track the results of your campaigns.
What are the Differences Between Traditional Marketing and Digital Marketing?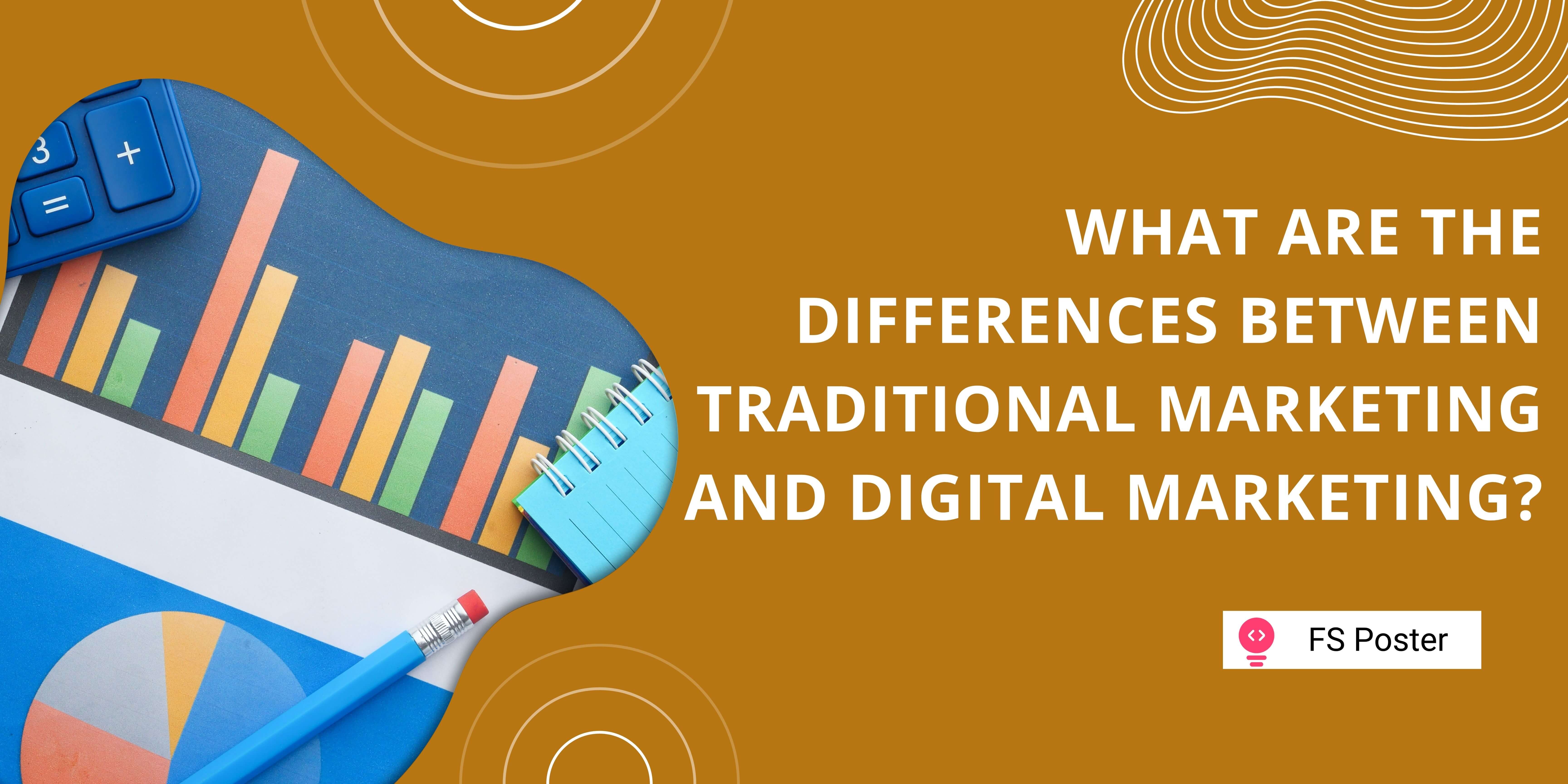 Before we dive into traditional marketing strategies, it's important to understand the difference between traditional marketing and digital marketing.
Traditional marketing refers to any type of marketing that is not done online. This can include print advertisements, TV commercials, radio ads, and more.
Digital marketing, on the other hand, refers to any type of marketing that is done online. This can include social media campaigns, Pay-Per-Click (PPC) advertising, email marketing, and more.
Cost: Since traditional marketing appeals to large masses, especially visual or print media is preferred, the advertising budget and the cost of creating the advertisement are high. In digital marketing, all your marketing activities except advertising are free. That's why viral social media marketing is one of the most preferred methods in digital.
Communication: Traditional marketing is dominated by one-way communication. A TV commercial also shows advertisements to "non-potential" customers of all ages. No feedback is expected or received. In digital marketing, communication is two-way. The "potential or existing" customer who sees the ad can instantly give feedback, ask questions or make a purchase if a product is on sale.
Analysis and Reporting: As a result of the difficulties of traditional marketing in finding and reaching the target audience, it is not possible to measure the strategy. It is not possible to obtain any numerical values or meaningful reports. However, in digital marketing, the impact, mention, interaction frequency, and rate of the target audience can be measured completely, and new road maps can be drawn instantly with the feedback received. It can be intervened by making a report at any time.
Related: Top 6 B2B Social Media Marketing Strategies to Apply in 2022
8 Types of Traditional Marketing Strategies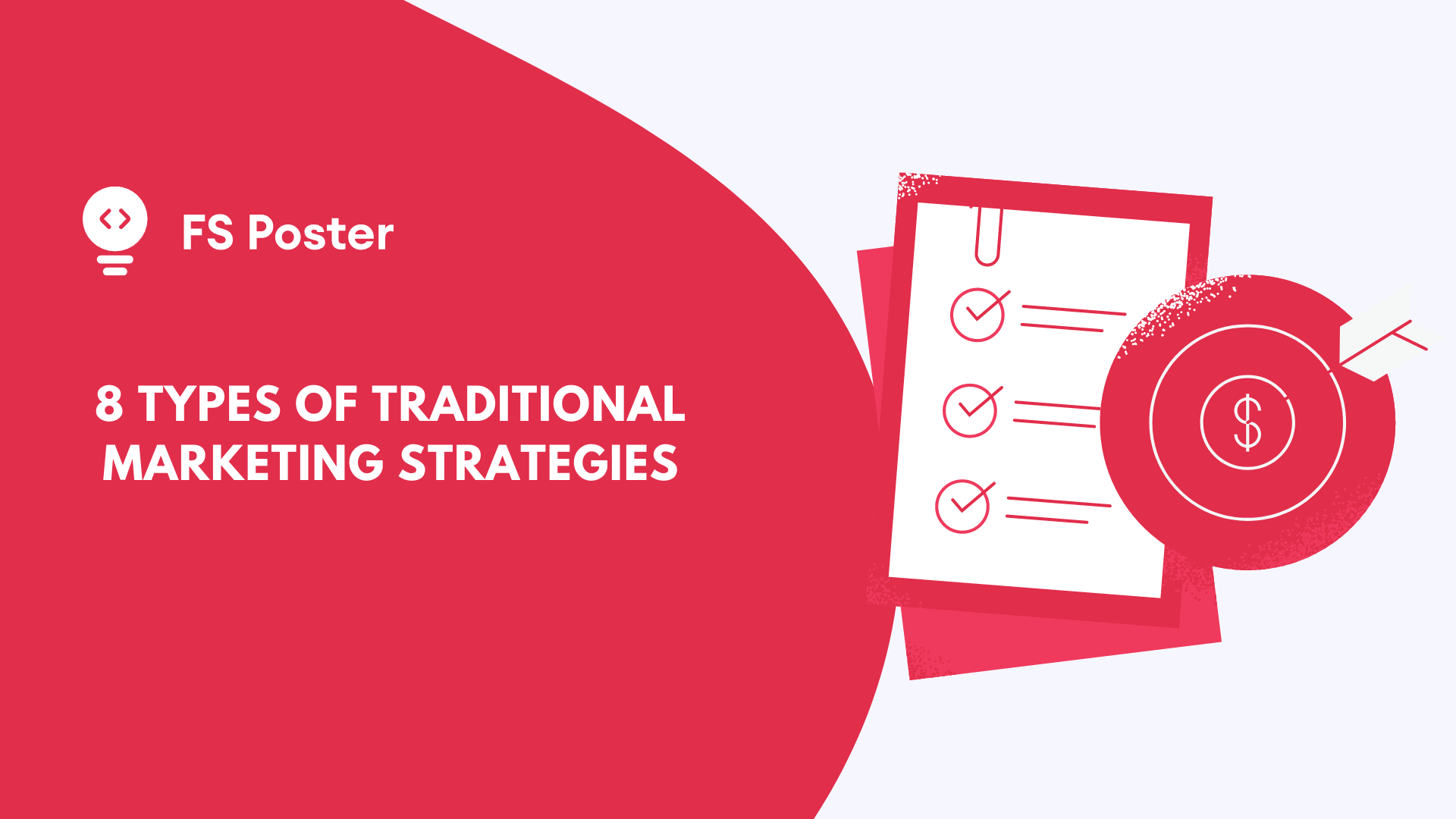 Print ads
The first traditional marketing strategy we will discuss is print advertising. Today, there is a large number of people who do not use the Internet, as well as those who do not.
Newspapers, magazines, flyers, and billboards come to your aid in this regard, and you gain a large number of potential customers. Once you have determined what your target audience wants, you gain the opportunity to make more sales.
Print advertising can be an effective way to reach your target market if you choose the right publication and place your ad in a strategic position.

Broadcasting
It is another in-demand advertising strategy in traditional marketing in general today.
Publishing, also known as outbound marketing, is a type of marketing that involves sending advertising messages to customers through different channels such as television, radio, and print media.
While publishing can be an effective way to reach people, it can be quite costly. This is why small businesses may want to consider other more affordable traditional marketing strategies.
It enables it to reach a wide audience through advertisements broadcast on television. Television advertising can be expensive, but if done right it can be very effective.
Radio ads are another way to reach a large audience with your marketing message. Radio ads may be less expensive than television ads, but they may not be catchy or eye-catching.
Direct mail marketing

Direct mail marketing is a type of direct marketing that involves sending physical mail to customers and prospects. This can be in the form of a postcard, flier, or brochure.

One advantage of direct mail marketing is that it allows you to target a specific audience with laser precision. You can segment your mailing list by age, income, location, gender, etc. This ensures that your message is reaching the right people.

Another advantage of direct mail marketing is that it's tangible. People can hold onto it and refer back to it later. This makes it more likely that they'll remember your message and take action on it.
Related: Ultimate Email Marketing Tips to Increase Conversion
Public relations

Public relations, also called press relations, is a strategic communication process that builds mutually beneficial relationships between organizations and their public.
Publicity, on the other hand, is the paid placement of information about your organization or product in the media. It's important to note that publicity is not advertising; rather, it's earned media coverage.
Both public relations and publicity are important elements of an effective marketing mix. But which one is right for your business? Here's a closer look at each:
If you're looking to build relationships with key influencers and opinion leaders, then public relations is the way to go. Public relations can also help you manage and respond to negative press.

Sales promotions
Sales promotions are common traditional marketing strategies that businesses use to increase sales and encourage customer loyalty. Common types of sales promotions include coupons, discounts, and rebates.
Another traditional marketing strategy is personal selling. This involves face-to-face interactions between a salesperson and potential customers in order to sell a product or service.
Personal selling can be used to build relationships with customers, persuade them to buy a product or service, and provide after-sales support.
Face-to-face marketing

It is the original form of marketing and it's still one of the most effective. There's something about meeting someone in person that helps build trust and creates a connection. If you're selling products or services, trade shows are a great place to meet potential customers and get your name out there.
There's no doubt that traditional marketing is alive and well. The key is to find the right strategy for your business. Consider your budget, your target market, and what kind of message you want to send before choosing the best traditional marketing method for your business.
Conclusion
As you can see, there are a variety of traditional marketing strategies to choose from. Which one is right for your business? It depends on your goals and what you're looking to achieve. If you want help sorting through all the options and finding the best strategy for your unique company, visit our website for more articles like this one. We have tons of resources that can help get you started on the path to success. Thanks for reading!