FS Poster V6 is Live with New Features on Its 4th Birthday!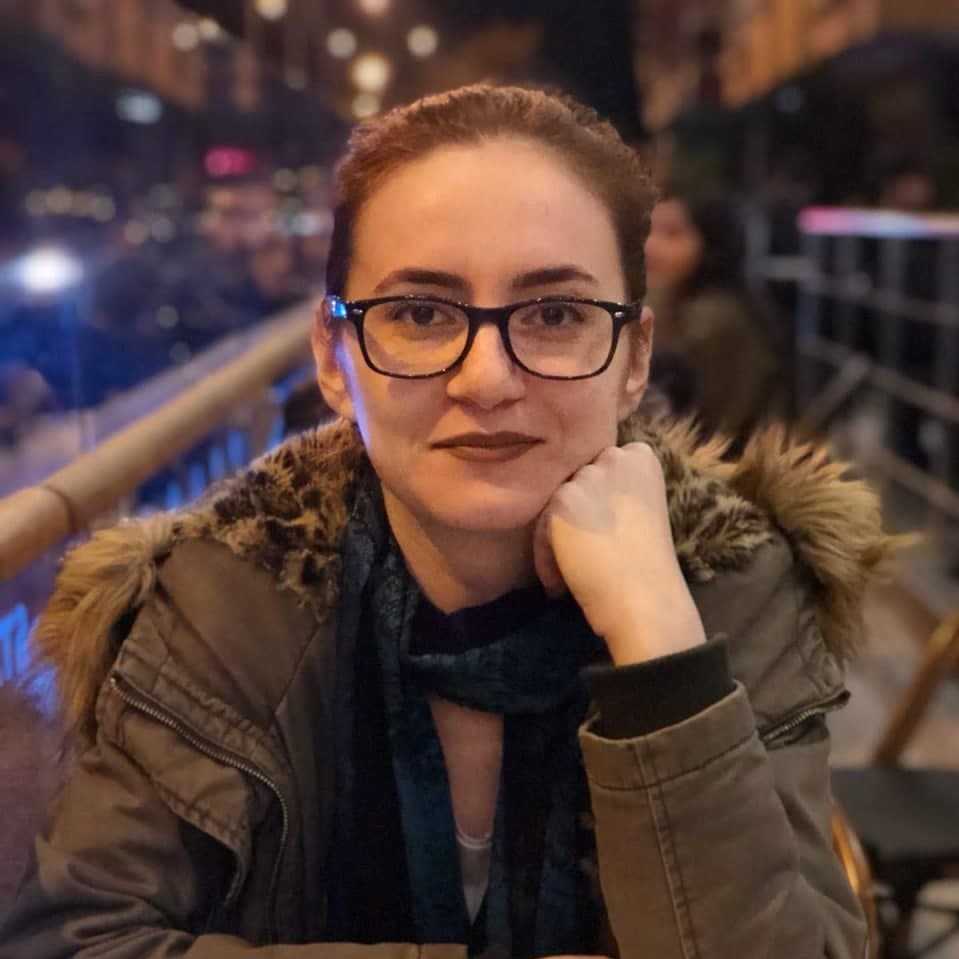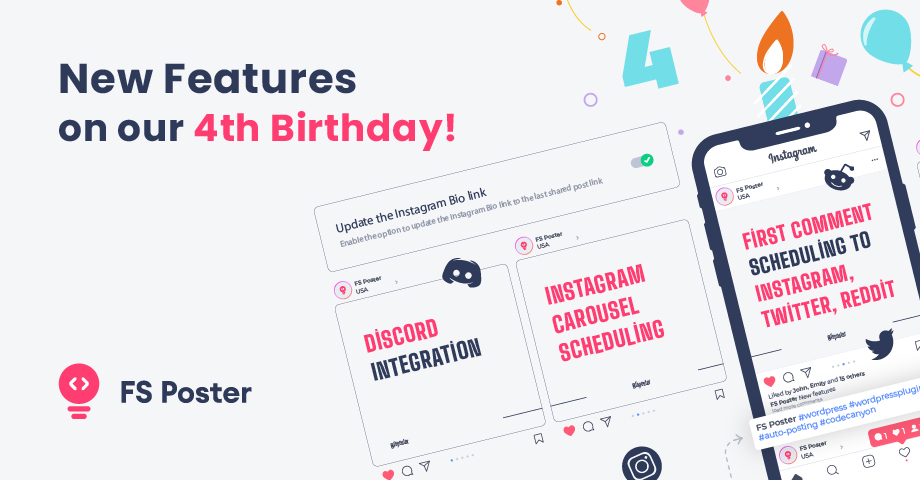 Plugin for WordPress
Jul 13, 2022
FS Poster released version 6 with new features after v5.3.4 on its 4th year birthday! During 4 years we have released 180+ versions, 200+ new features and we have 9000+ happy customers. We have taken your suggestion into consideration and wanted to release special and new features for our 4th year anniversary. We made updates based on our customers' requests as usual. That's why we hope that these features will take your FS Poster experience one step further.
So If you are wondering what these features are and why I should need them, we will explain you below in this blog.
Instagram carousel scheduling feature
Instagram carousel posts are one of the most used post types on Instagram. They allow you to share multiple photos or videos in a single post, and are perfect for sharing before-and-afters, product comparisons, or showcasing a series of images.
That's why we added a new Instagram carousel scheduling feature to FS Poster. With this feature, you will be able to share up to 10 photos on Instagram.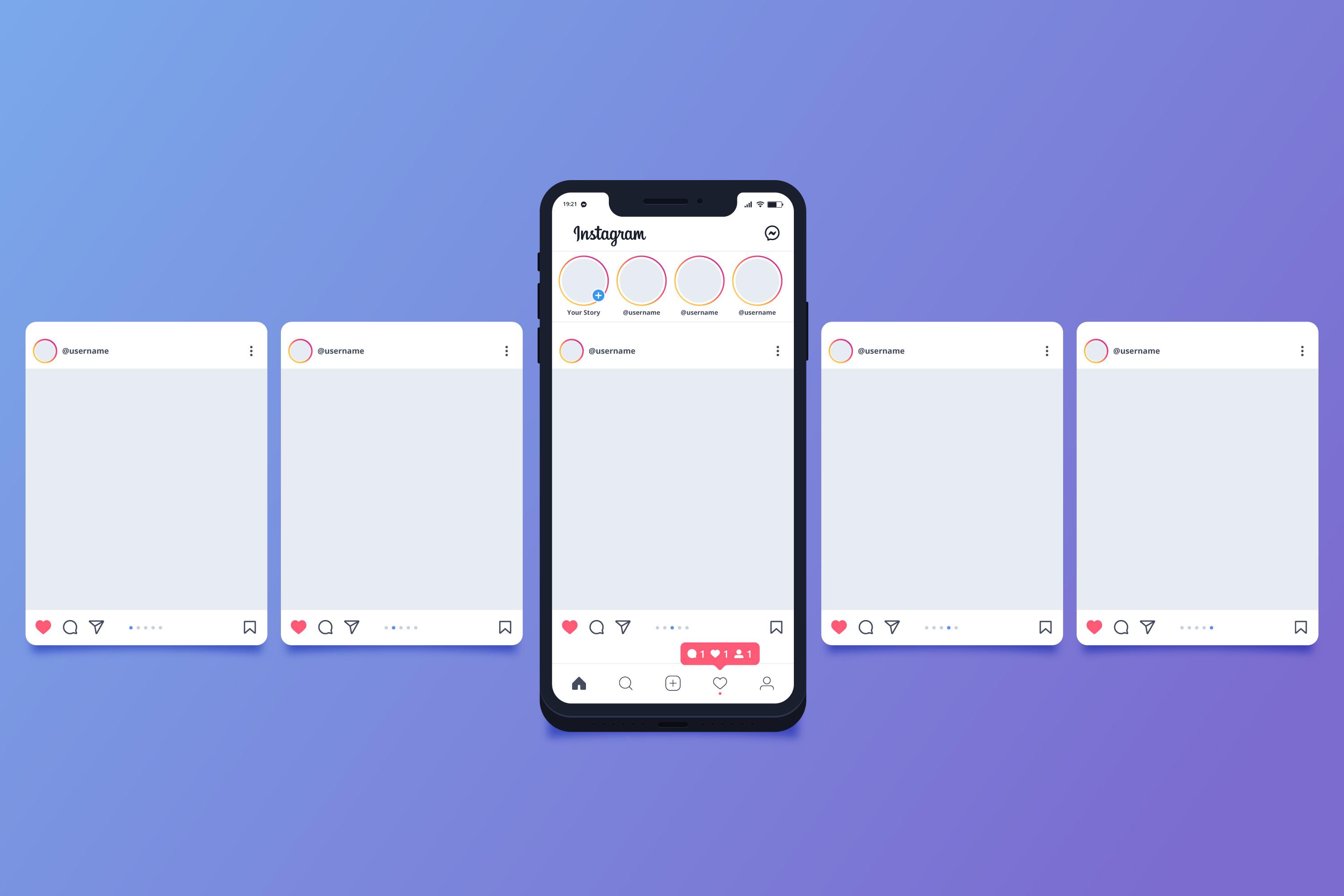 Enable website post link to Instagram bio
Link in bio is crucial on Instagram, especially for businesses. It helps drive traffic to your website, blog, or landing page. And now, with FS Poster, you can automatically add a shared post link to your bio! You can enable this feature on the Instagram settings part of your plugin.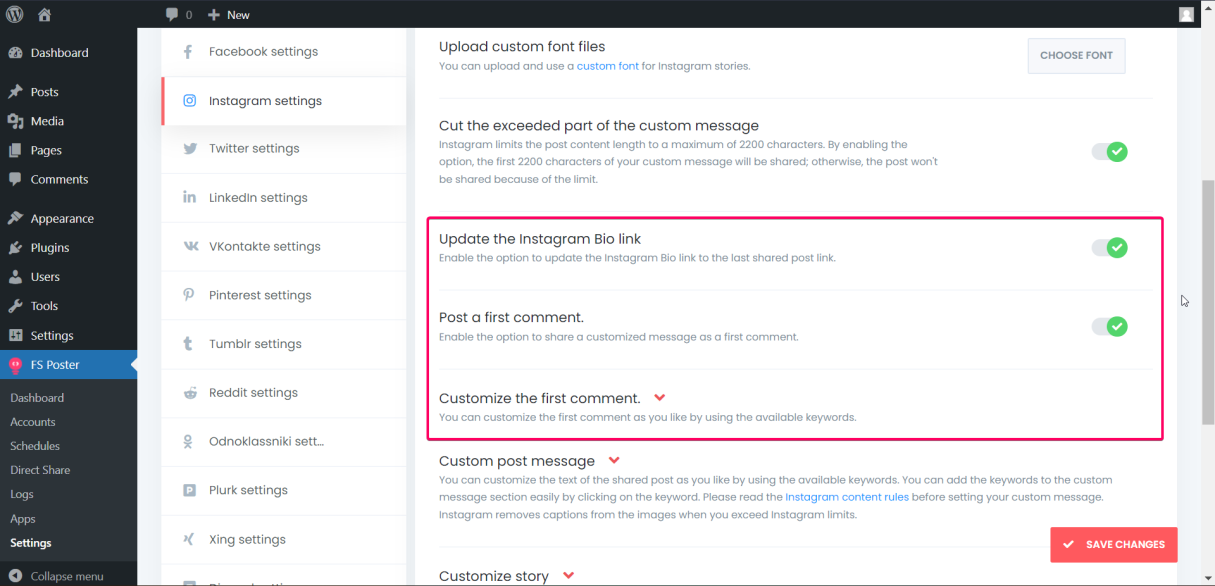 First comment feature for Instagram, Twitter and Reddit
The first comment on a post is often the most important. It sets the tone for the rest of the comments and can help shape the conversation. With FS Poster, you can now share your first comment on a post on Instagram, Twitter, and Reddit! You will enable this feature in the Instagram settings section of your plugin, as shown in the screenshot above.
Custom image feature
This feature was one of the most requested features. Because sometimes, you will want to add different images to your blog while auto-posting and scheduling it to social media. So our custom image feature lets you add different images to your post.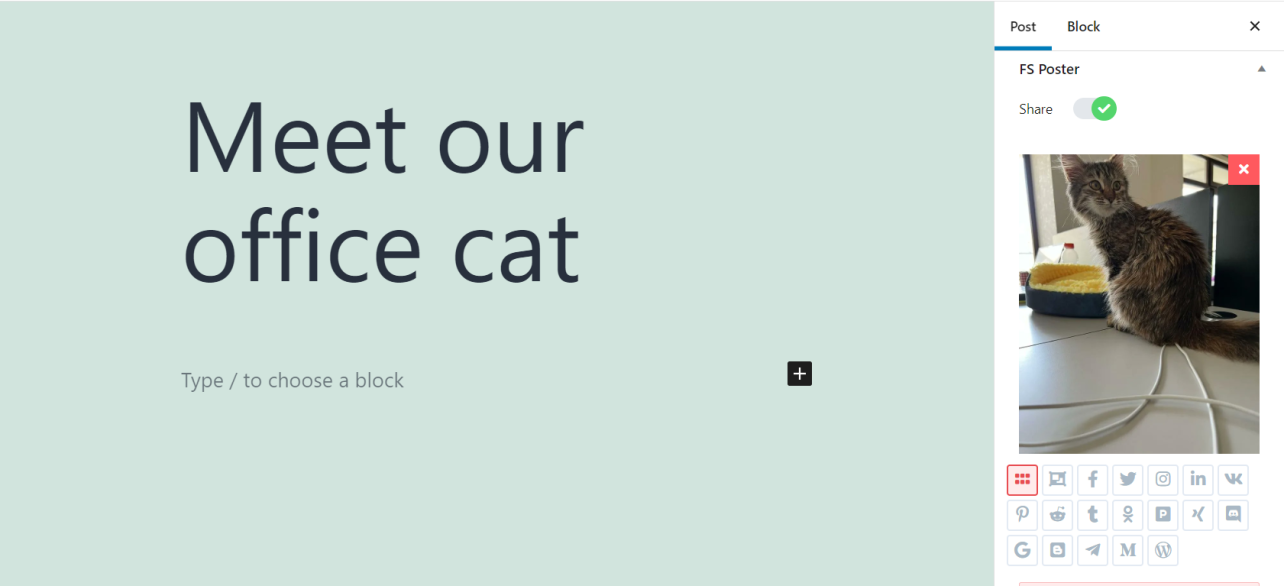 Custom messages per social account
Each message is important in social media for good engagement. Every social media account has different audiences and of course you want to share custom messages for each social account. This wasn't available until today. But now you can share custom messages per social account.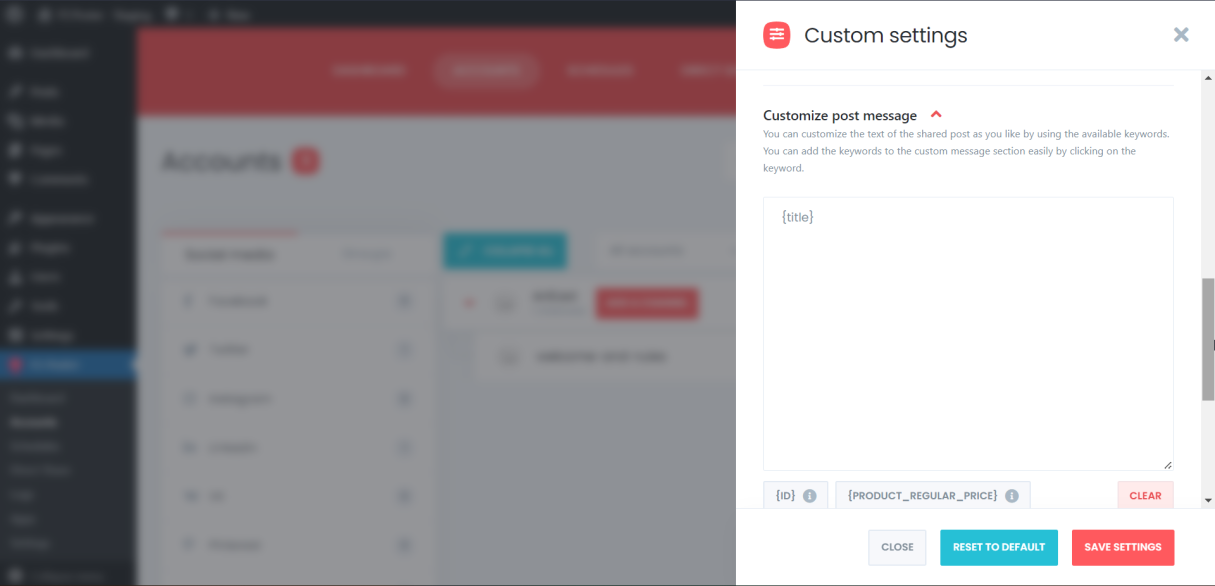 Display Facebook comments on website comments
As a business owner you may get a good comment to your blog on Facebook and want to display that comment to your website. If you wanted to do this, but couldn't, we have good news for you. Now FS Poster lets you do it. With this feature, you can automatically display Facebook comments on your website post comments.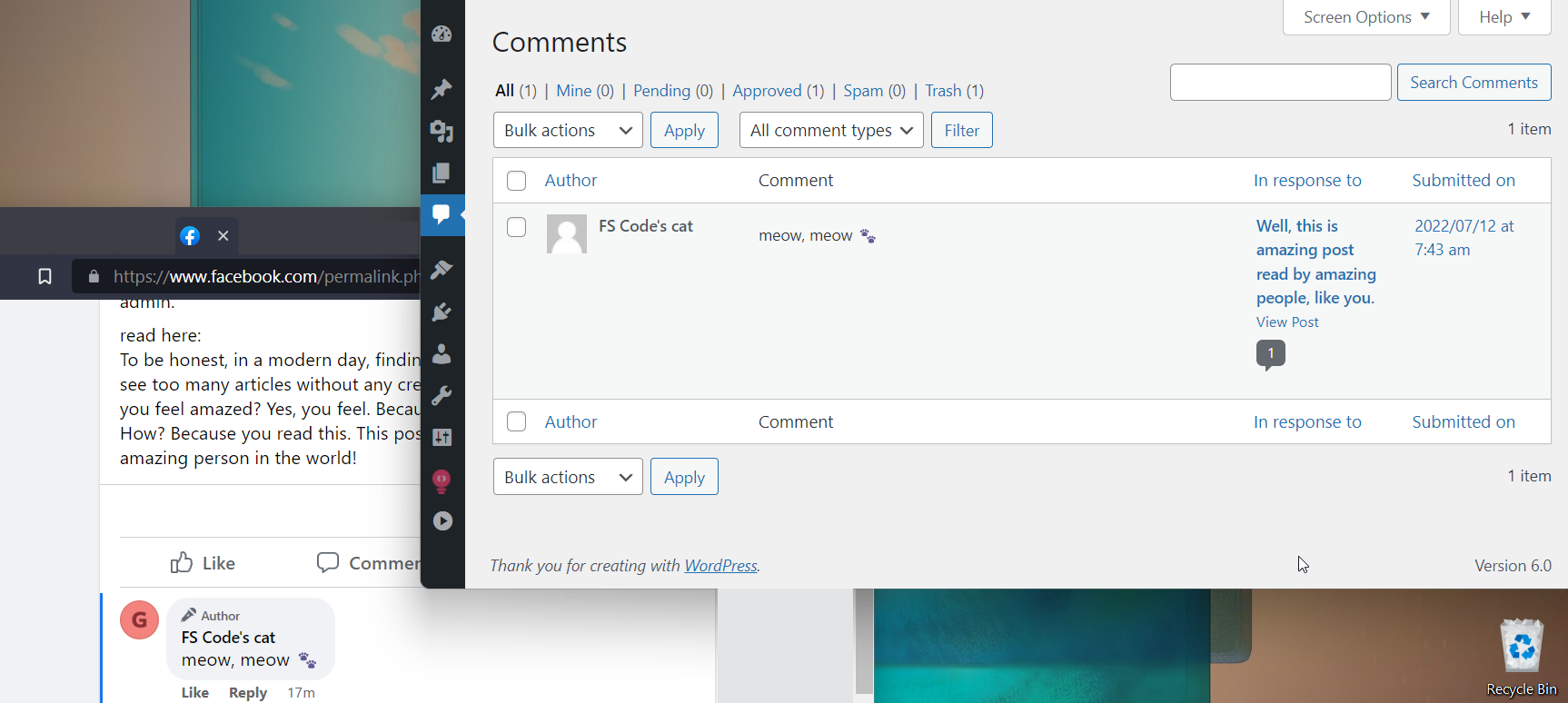 Discord
Discord is a free audio, video, and text chat service that's used by tens of millions of individuals ages 13+ to discuss and hang out with their groups and friends.
People use Discord daily to discuss numerous topics, ranging from art projects and family outings to homework and mental health help. It's a home for communities of any size, but it's most often used by small and active groups of individuals who chat regularly.
So here is exciting news.. As you know you would be able to auto-post your blogs to 15 social networks until today. After so many requests by our customers we have added new social network. So now you can auto-post and schedule your blogs to Discord channels too. Check our documentation for knowing how to add Discord channels to FS Poster.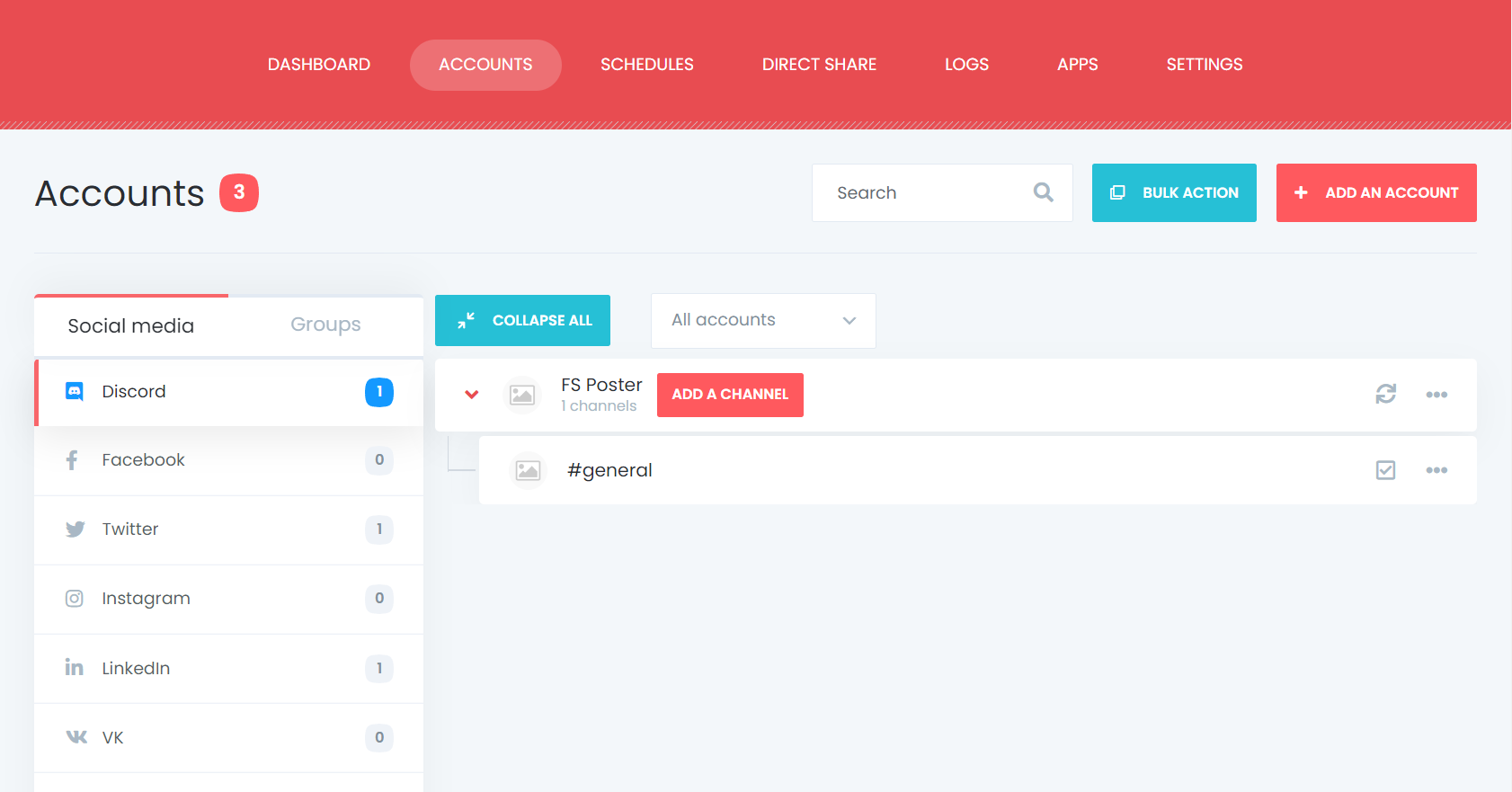 Here is how you choose the Discord channel for auto-posting your blog from WordPress: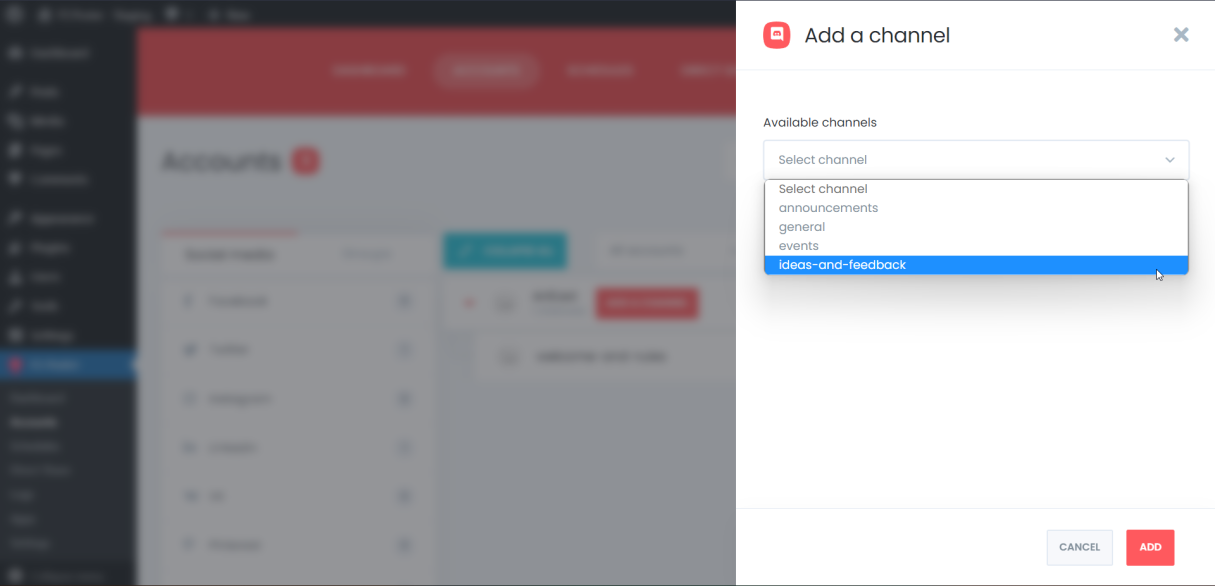 Wrap up
With these new updates, you'll be able to create more interesting and engaging posts that will keep your followers coming back for more. Try out the new features today and see how they can help you boost your social media marketing efforts.
With new features, FS Poster is the best way to share your beautiful content without the time-consuming manual sharing process. So what are you waiting for? Try it out today! We hope you enjoy these new features, and we can't wait to hear what you think! As always, feel free to reach out to our support team if you have any questions.
What do you think of these new features? Let us know in the comments below!
Do you have other feature suggestions and want to see it in FS Poster? If your answer is yes, visit our suggest a feature page and add your suggestions. You can also test our new features by visiting the demo version of the FS Poster. So don't wait and check our demo.