FS Poster vs. Blog2Social - Which One is the Best For You?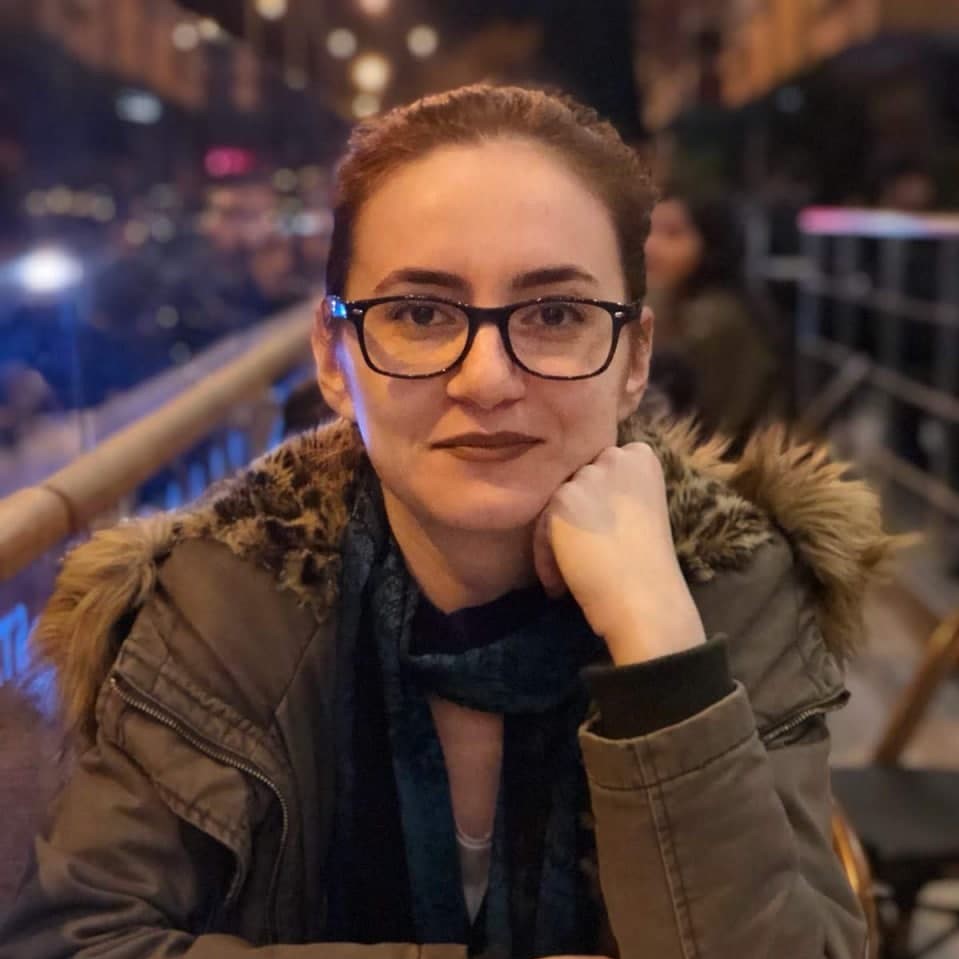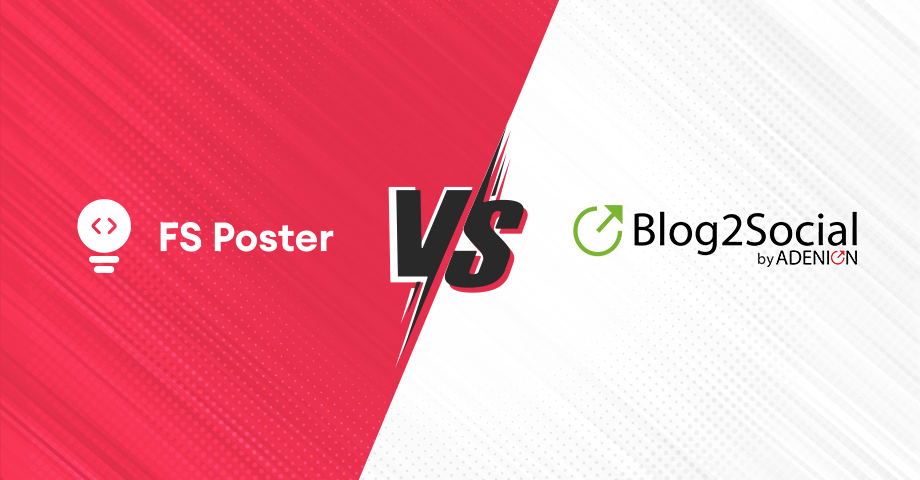 Plugin for WordPress
Mar 04, 2022
Updated at: Jul 21, 2023
The internet is a vast and ever-changing landscape. To keep up with the competition, businesses must continuously adapt their marketing strategies. However, with so many platforms and options available, businesses can struggle to decide which platform will work best for them.
If you're looking for a social media management tool to help you post content to your various social media accounts, you may be wondering if FS Poster or Blog2social is the right fit for you. Both tools have their pros and cons, so it's important to weigh your options before making a decision. Lately, we have shared FS Poster vs. NextScripts and FS Poster vs. Revive Old Posts on our website. And today this blog post will compare two popular social media management tools: FS Poster and Blog2social. By the end of this post, you should have a better understanding of which tool is right for your business's social media needs.
FS Poster vs. Blog2social - Overview
FS Poster allows you to publish posts to the most prominent social networks simultaneously. You'll be able to schedule posts, re-publish previously written content, and more to use FS Poster.
Marketers may use an FS Poster to auto-publish blogs, re-publish old content, bulk schedule numerous pieces, and disseminate individual posts directly on the most popular social networks. It allows users to post blog images, infographics, and videos directly from WordPress to visual sharing networks.
The social media scheduler supports 15 social networks, allowing you to expand your reach and boost your SEO by attracting more users to your website. Custom postings for each account may be created with the use of third-party integration tools. With limitless post sharing, you'll be able to maintain a consistent online presence and meet your social media marketing objectives. With platform-based performance comparisons, post interactions, and click counts, real-time statistics evaluate your social media strategy.
Advantages of FS Poster
Here are the advantages of FS Poster plugin:
-You will be able to save time by automatically sharing your WordPress content.
-You will be able to boost the number of social media links to your website.
-Using the Schedule feature, you'll be able to keep your social accounts fresh by updating them regularly.
-More shares will increase the number of people who visit your website.
-You may construct keyword-based messages for each platform and connect them to the appropriate social media postings.
-Through planned postings, the social media scheduler evaluates the success of each additional network and account.
Blog2Social is a WordPress plugin that automates social media posting. All social media networks allow you to cross-post and cross-promote. Blog2Social converts your material into the appropriate format automatically, and you can schedule posts for the ideal times for each network. Instead of manually posting your blog entries, goods, and more on social media, Blog2Social saves you the time and effort of doing so.
Blog2Social will convert your blog content and photographs into the most appropriate format for each social media platform. When your blog article is published or at your preferred times, automatically distribute it on social media. Publish your blog content to all or a few social media platforms at once.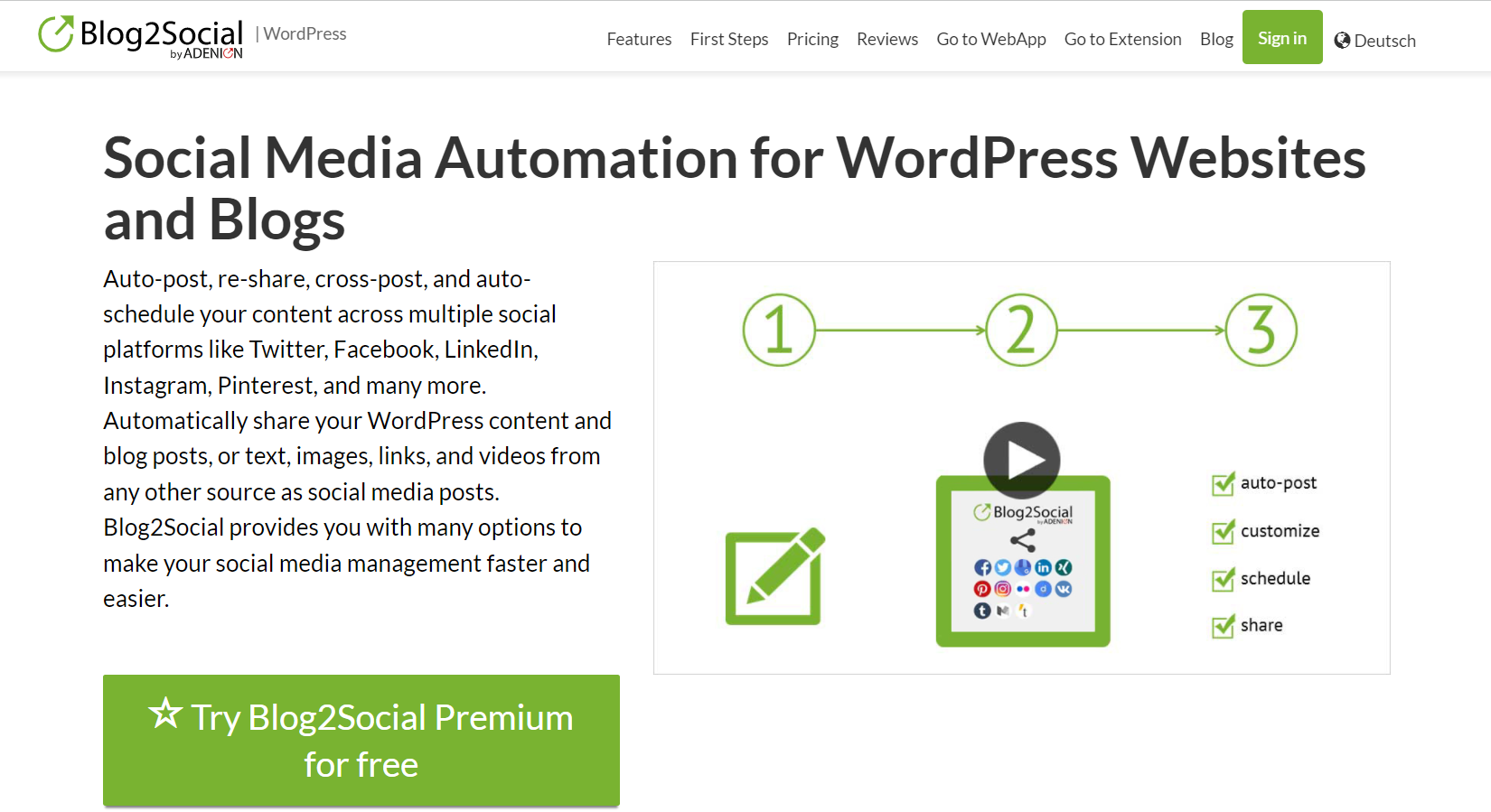 Advantages of Blog2Social
Here are the advantages of Blog2Social:
-One-click sharing to all major social networks
-Schedule posts ahead of time
-Automatic post optimization for best reach and engagement
-Insightful analytics to track performance and measure success
-Integrated team collaboration features for streamlined workflow
FS Poster vs. Blog2social - Prices
On CodeCanyon, you may find FS-Poster, a premium plugin. The plugin costs $45 right now, and it comes with six months of support and updates. You can extend the support duration to 12 months for an additional $15. The author's availability to answer inquiries about the plugin, help with reported issues and challenges, and aid with third-party assets are all examples of support. You may submit a support request using their system.
The monthly cost of Blog2Social starts at $5.57 per user. A free version is available. A free trial is available from Blog2Social.
FS Poster vs. Blog2social - Features
FS Poster has a lot of features. Here they are:
Auto-post new blog posts
The plugin will automatically distribute your WordPress content to your social media accounts.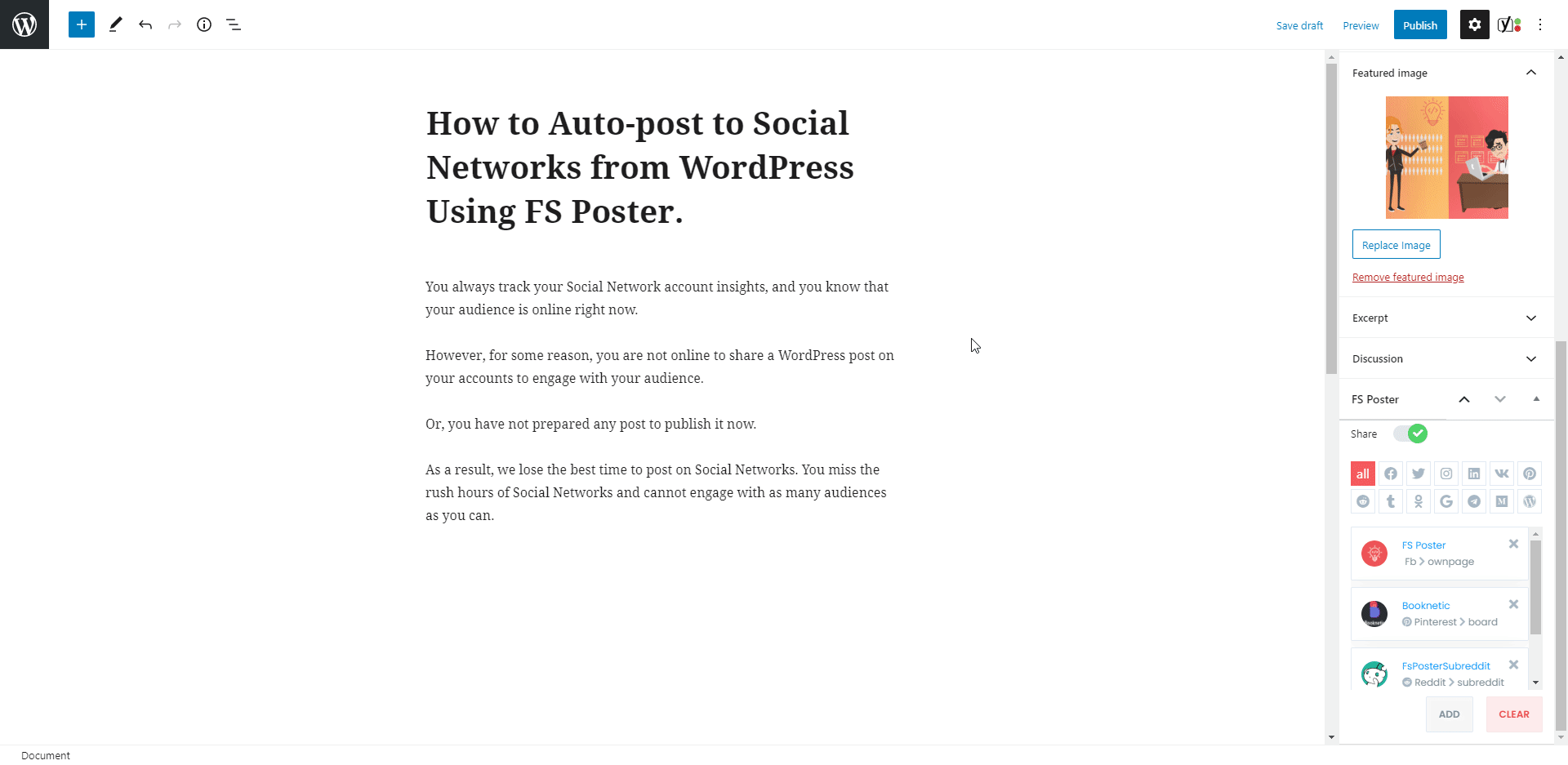 Schedule Posts
You'll be able to build schedules, which will allow you to distribute your blog entries at a certain interval and with the filters you want.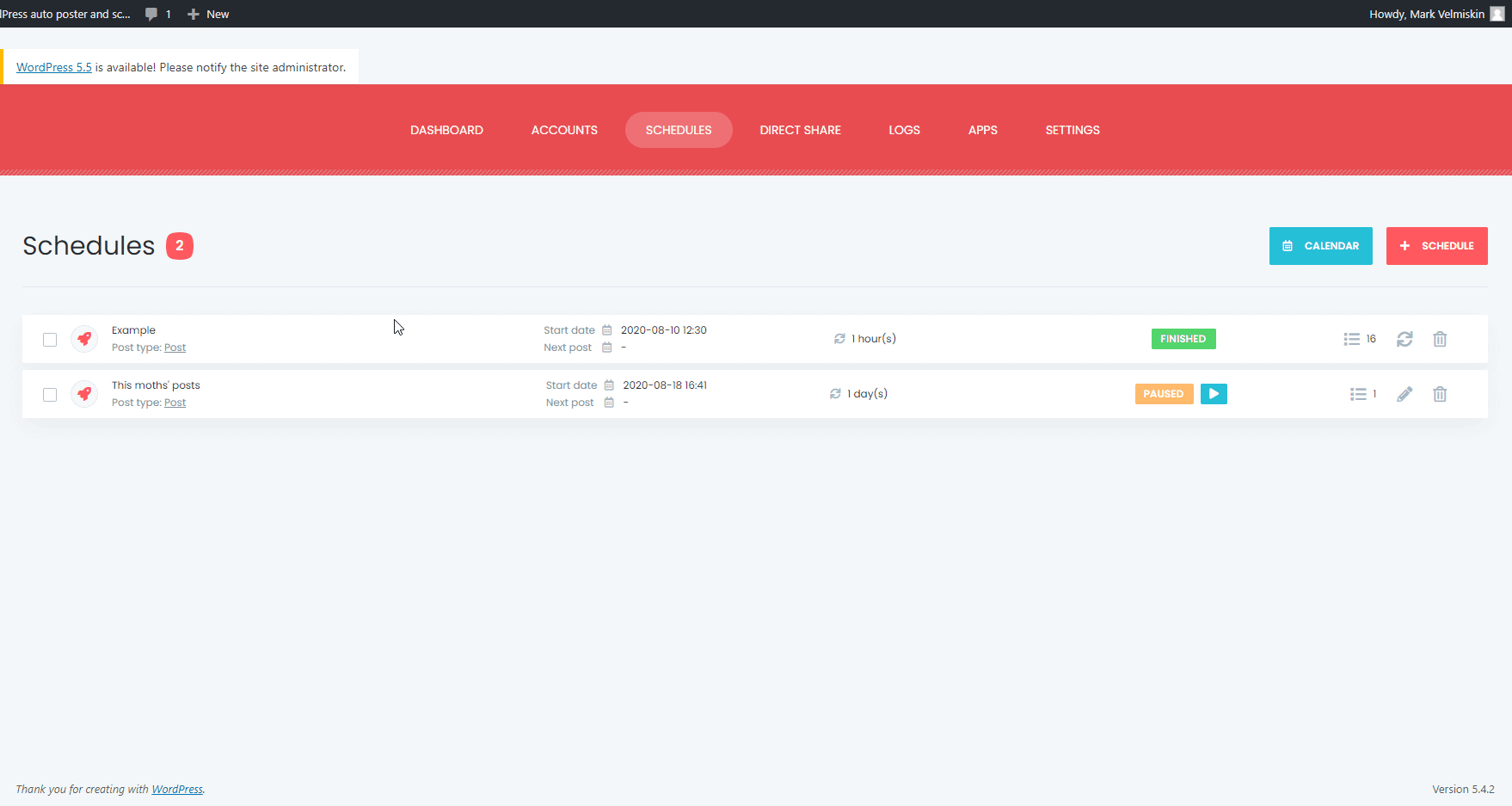 Panel for Direct Sharing
Without having to create a WordPress post, you'll be able to share or schedule personalized content, photos, and links.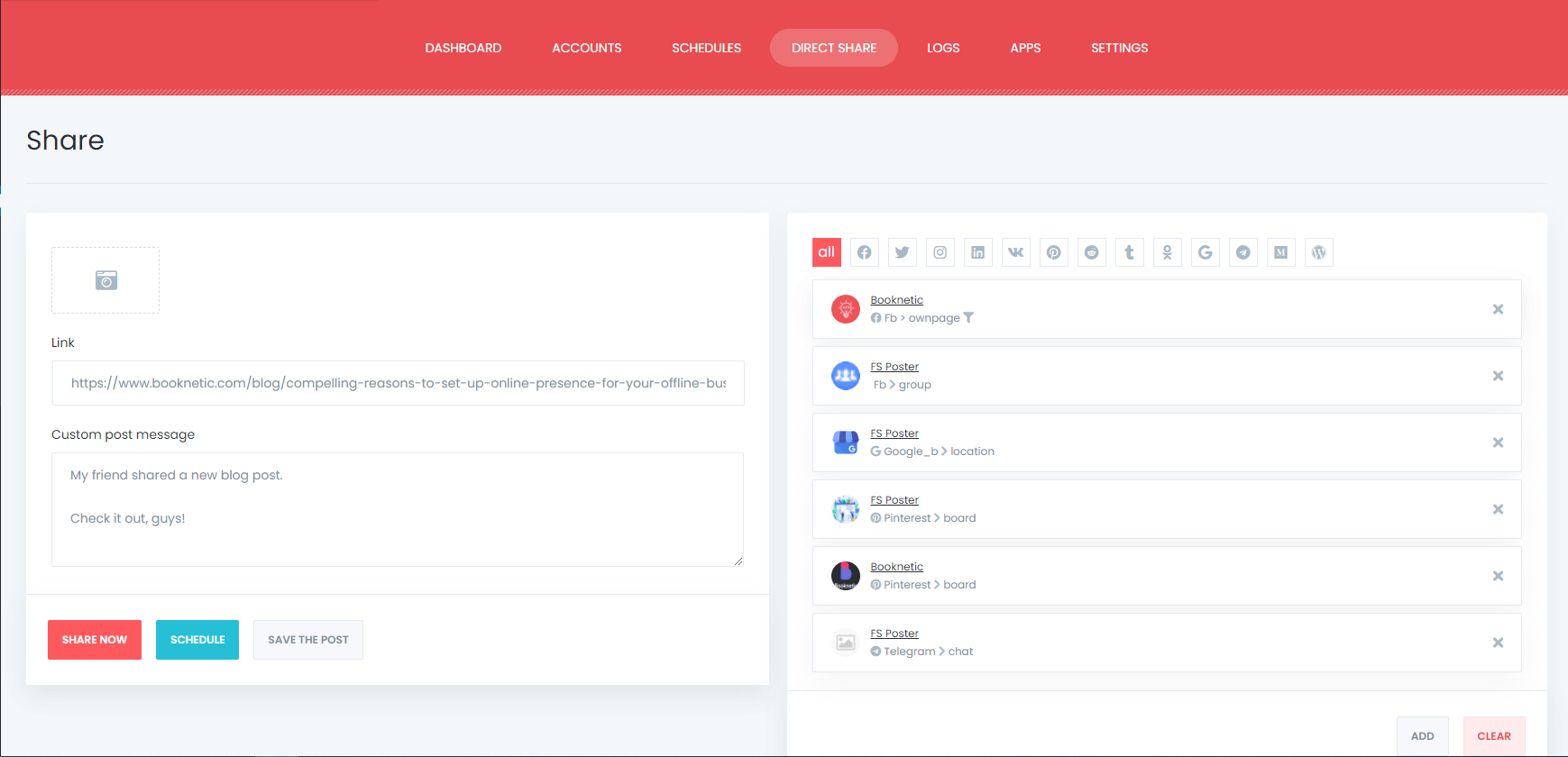 Types of Custom Posts
You'll be able to share any custom post types you create. Products from WooCommerce, for example.

Interval between posts
With this option, you'll be able to choose how often you publish.

URL shortening services
You may use the TinyURL or Bitly services to shorten your Post URLs.

14 + 1 social networks are integrated
You will be able to simultaneously publish your content to 12 social networks and WordPress-based websites.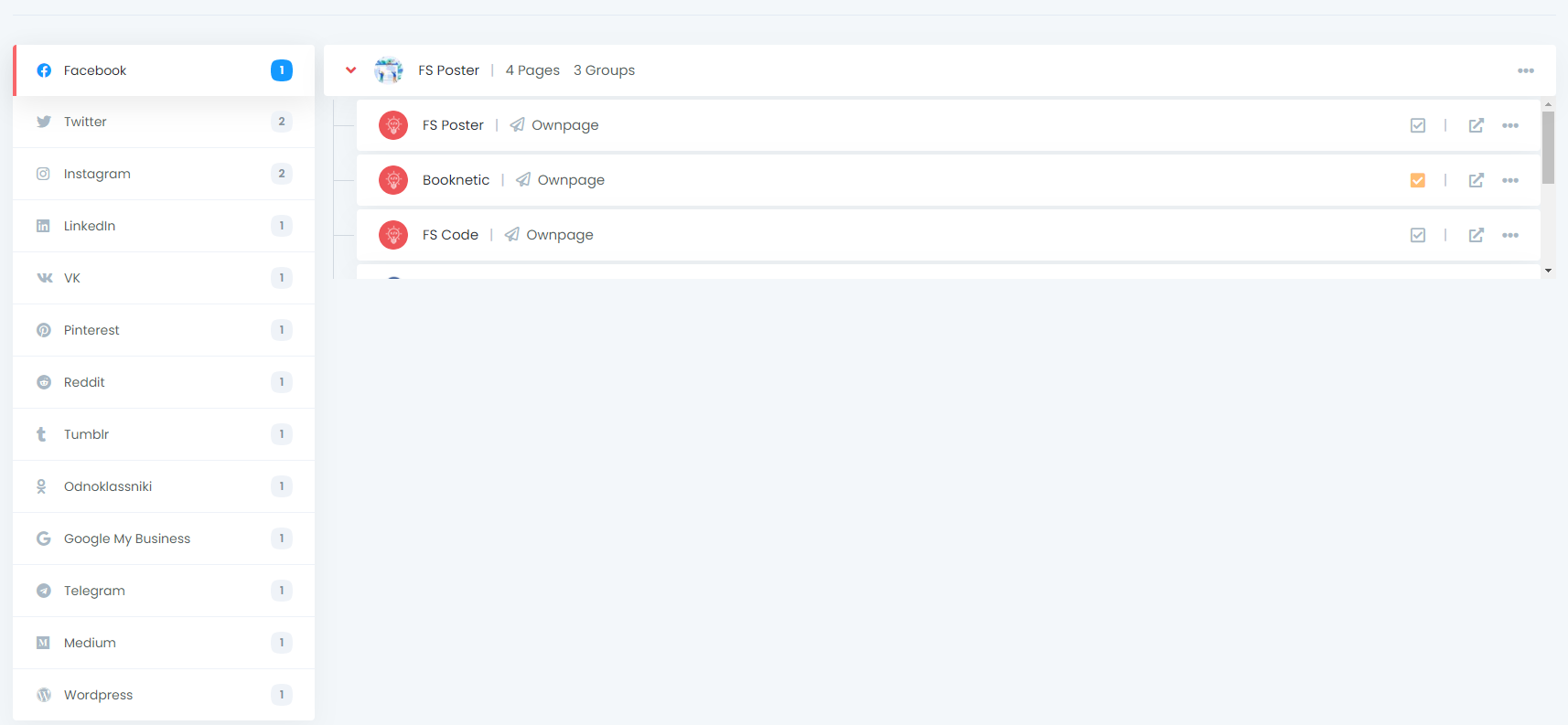 Create an infinite number of social media accounts
On each social network, you will be able to add an infinite number of profiles, pages, groups, communities, and other features.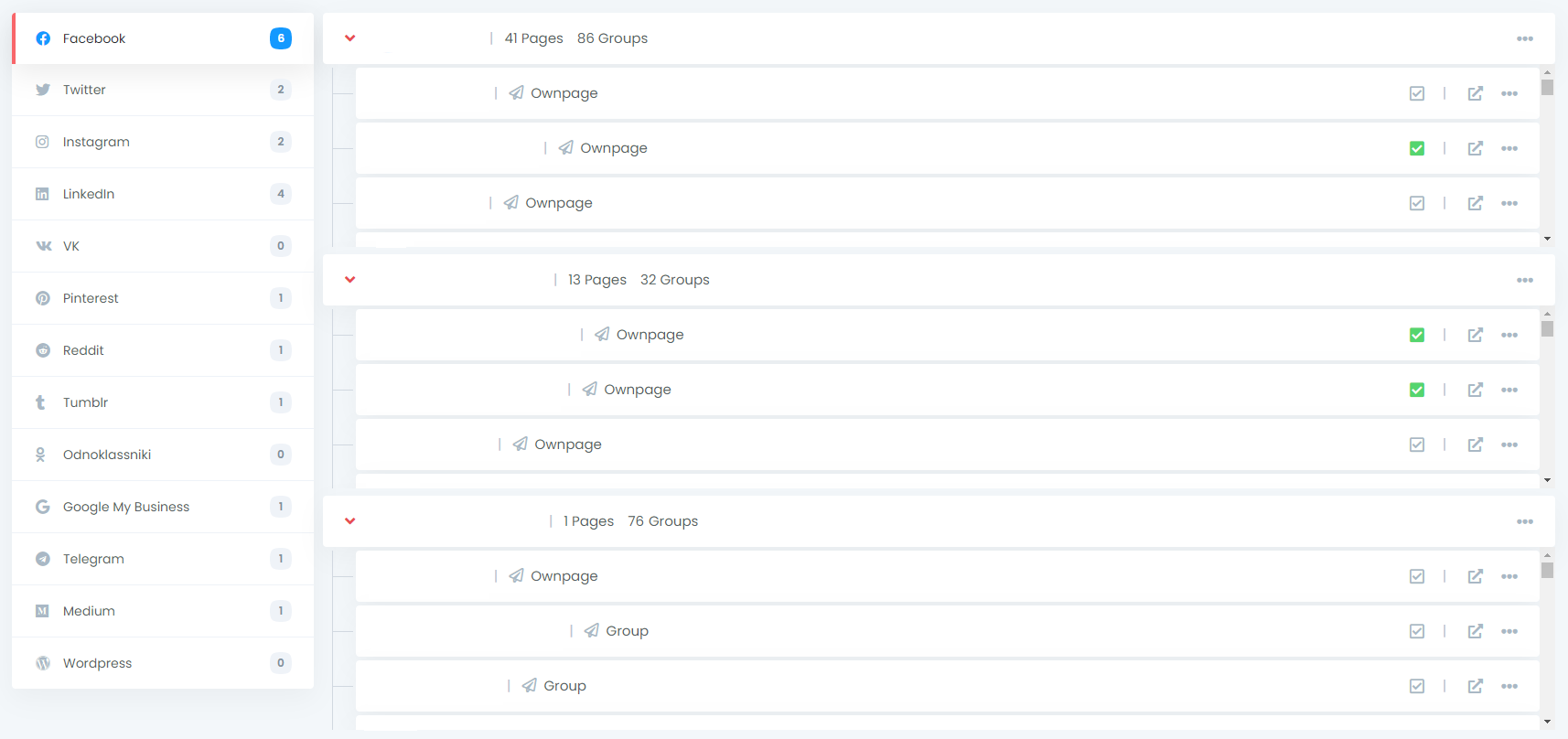 Insights
You'll be able to track post views, compare social networks or accounts based on link clicks, and so on.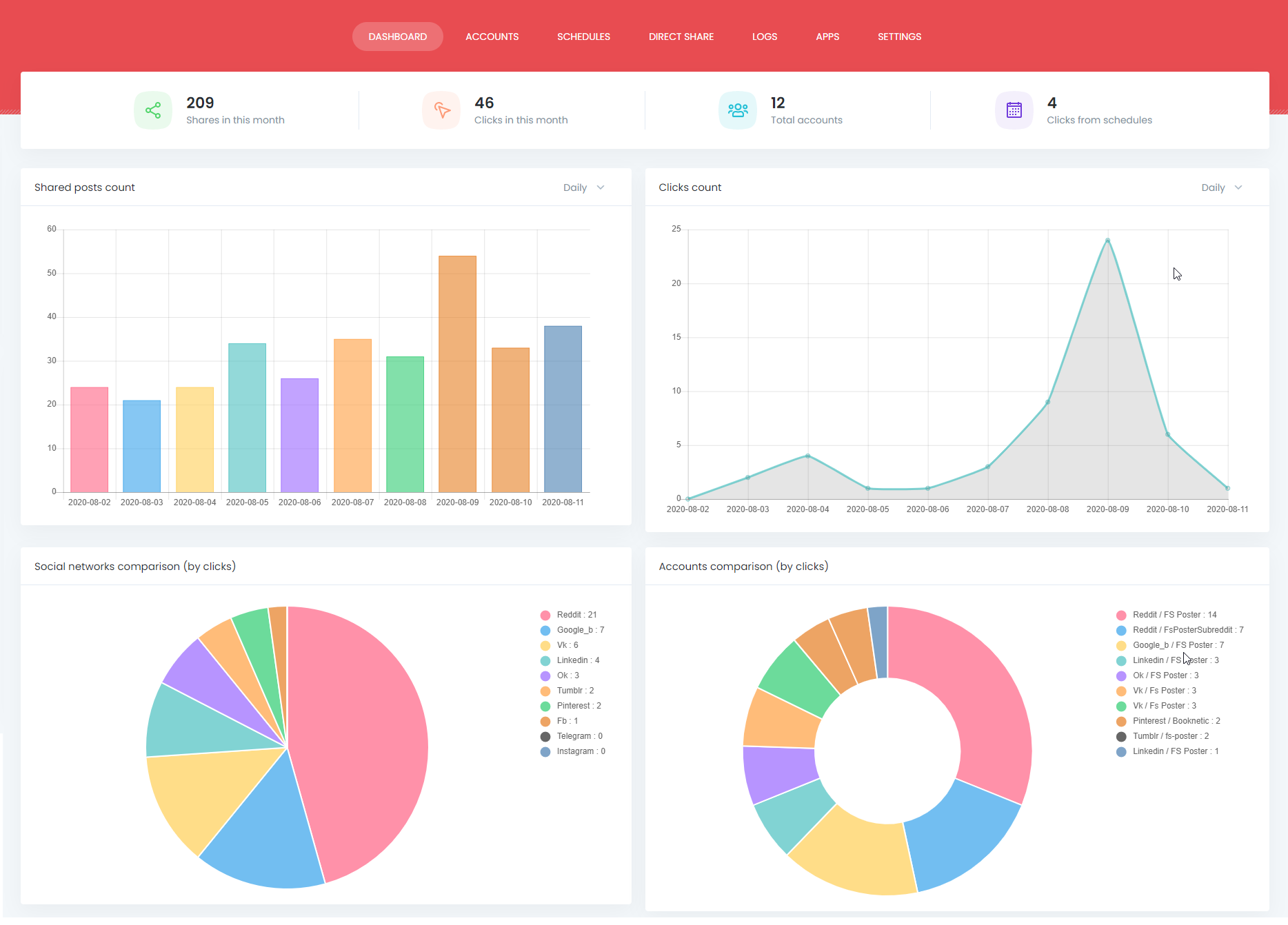 Logs
You'll be able to examine all of your shared post logs' records.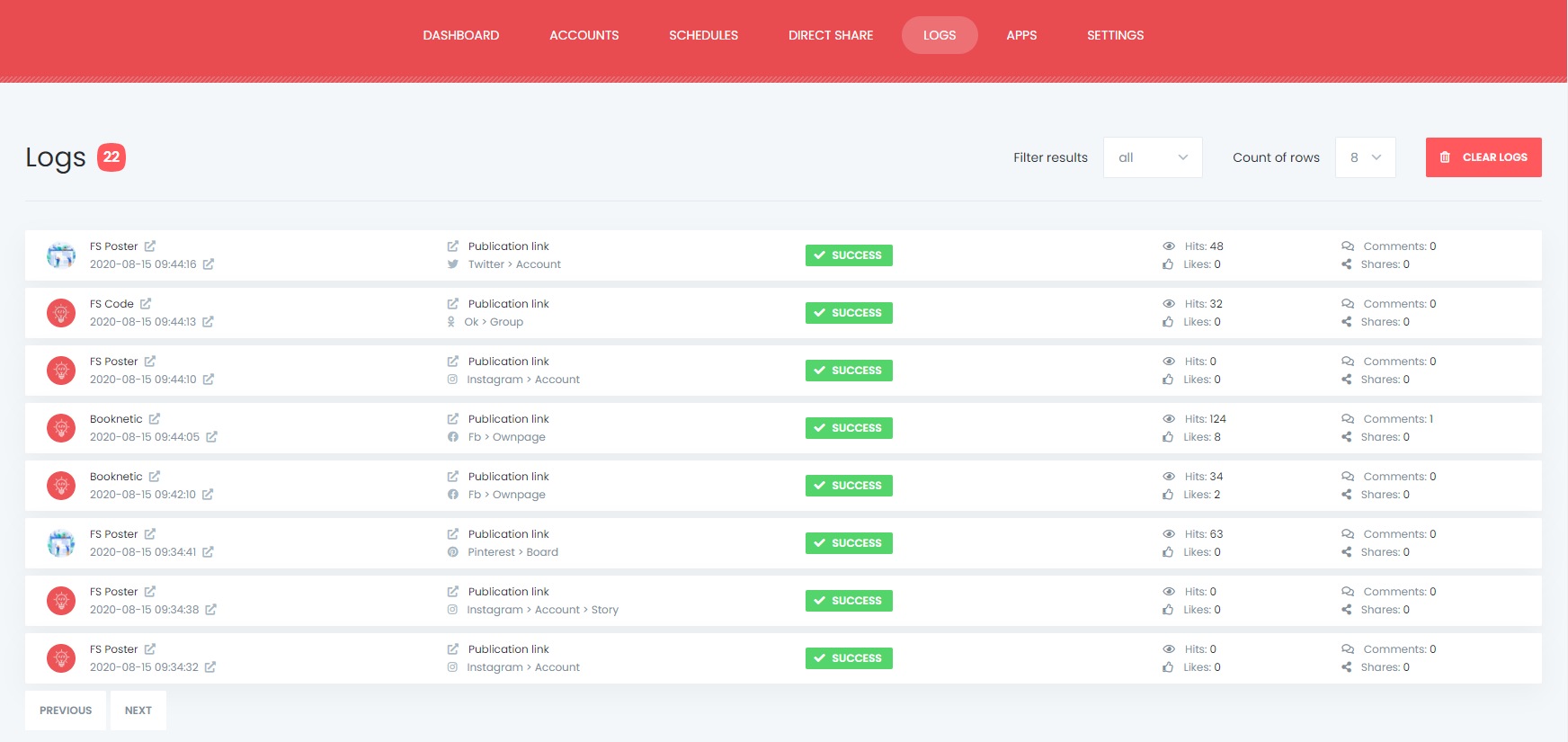 Post Messages Can Be Customized
By employing precise keywords, you will be able to personalize your post messages for each social networking platform.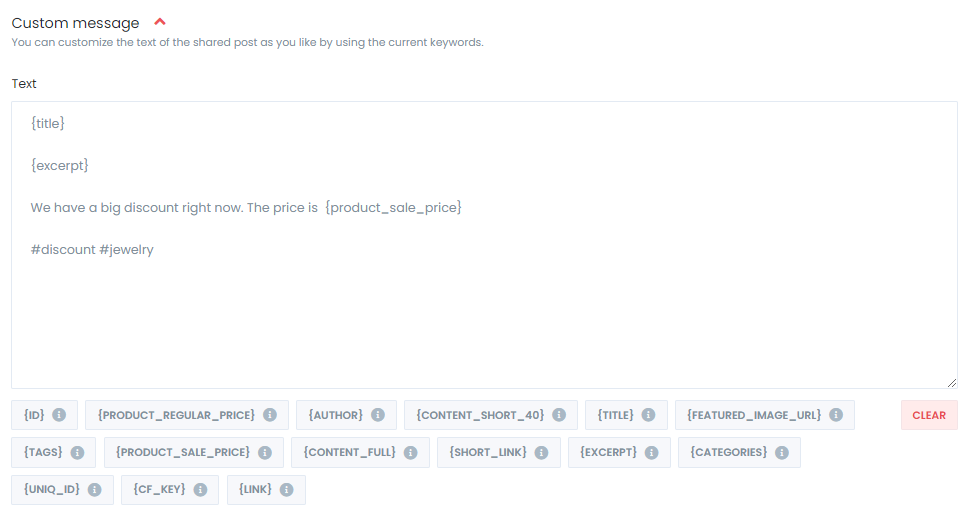 Make your Post URL unique
Additional URL parameters will allow you to personalize your Post URL.

Post Categories can be used to filter auto-posting
You'll be able to use filters to prevent specific category posts from being auto-posted on specified accounts.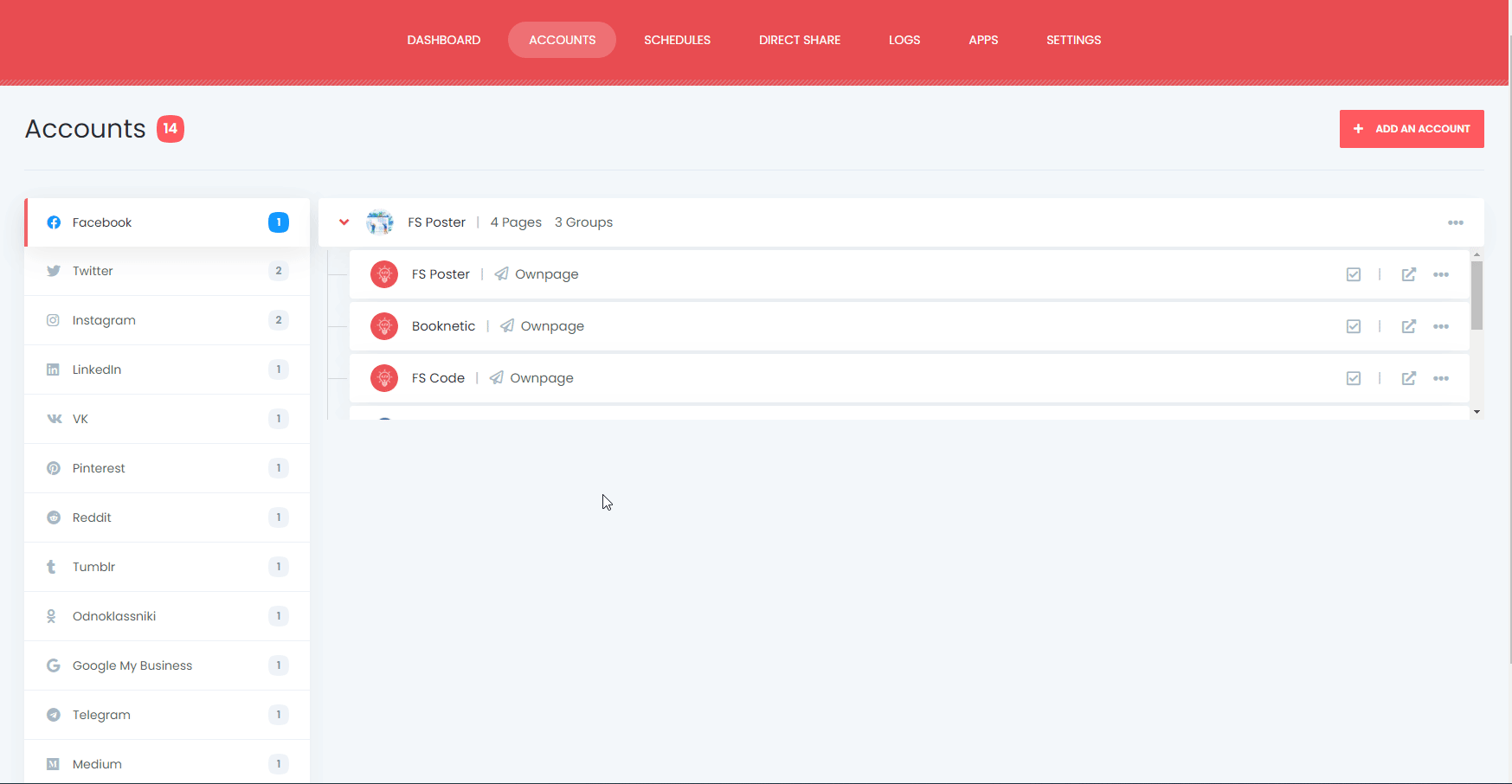 Schedule Action in Bulk
With the bulk action, you'll be able to choose several WordPress articles and schedule them all at once.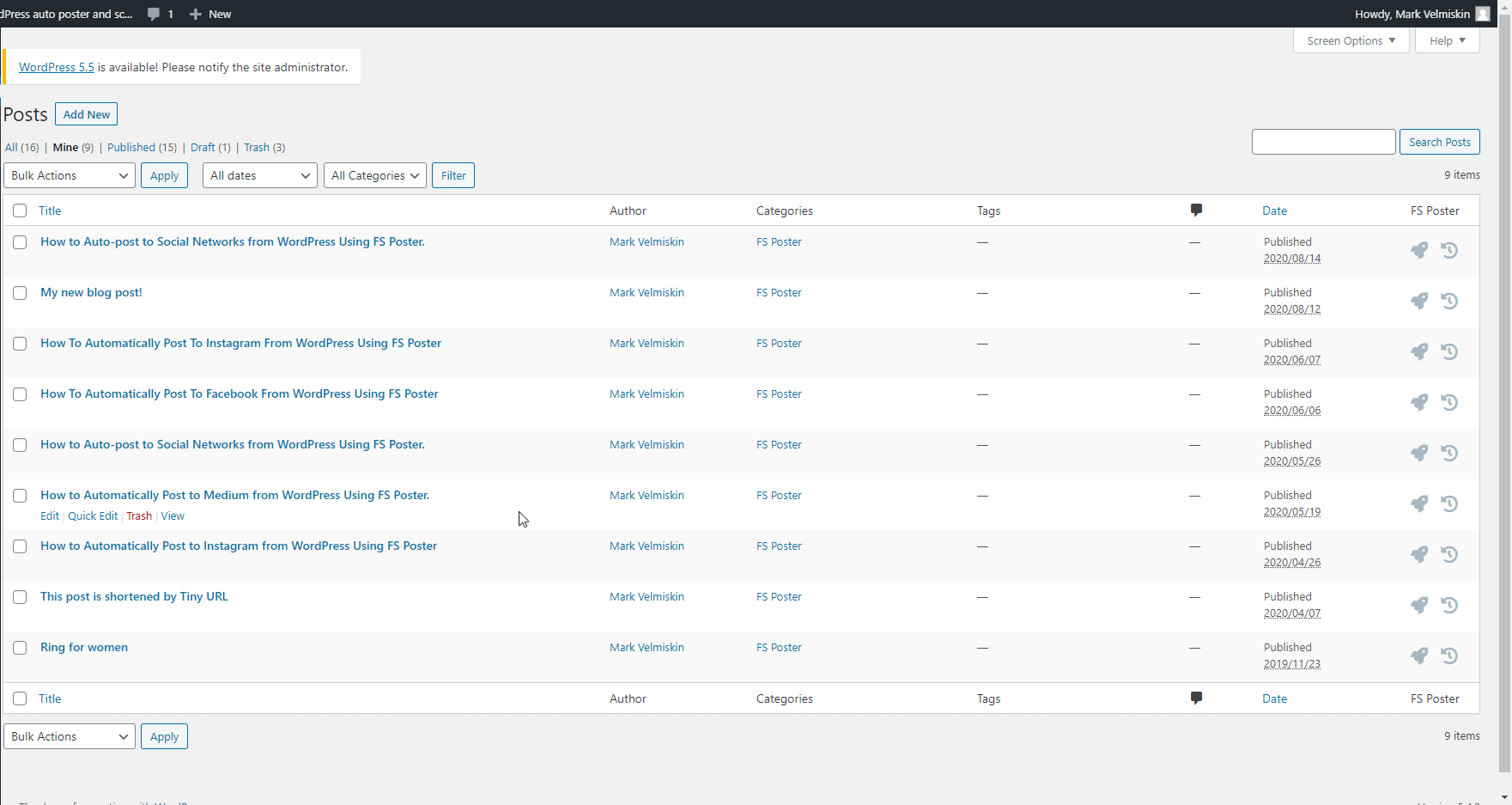 Calendar view
On the calendar, you'll be able to view a list of your planned posts.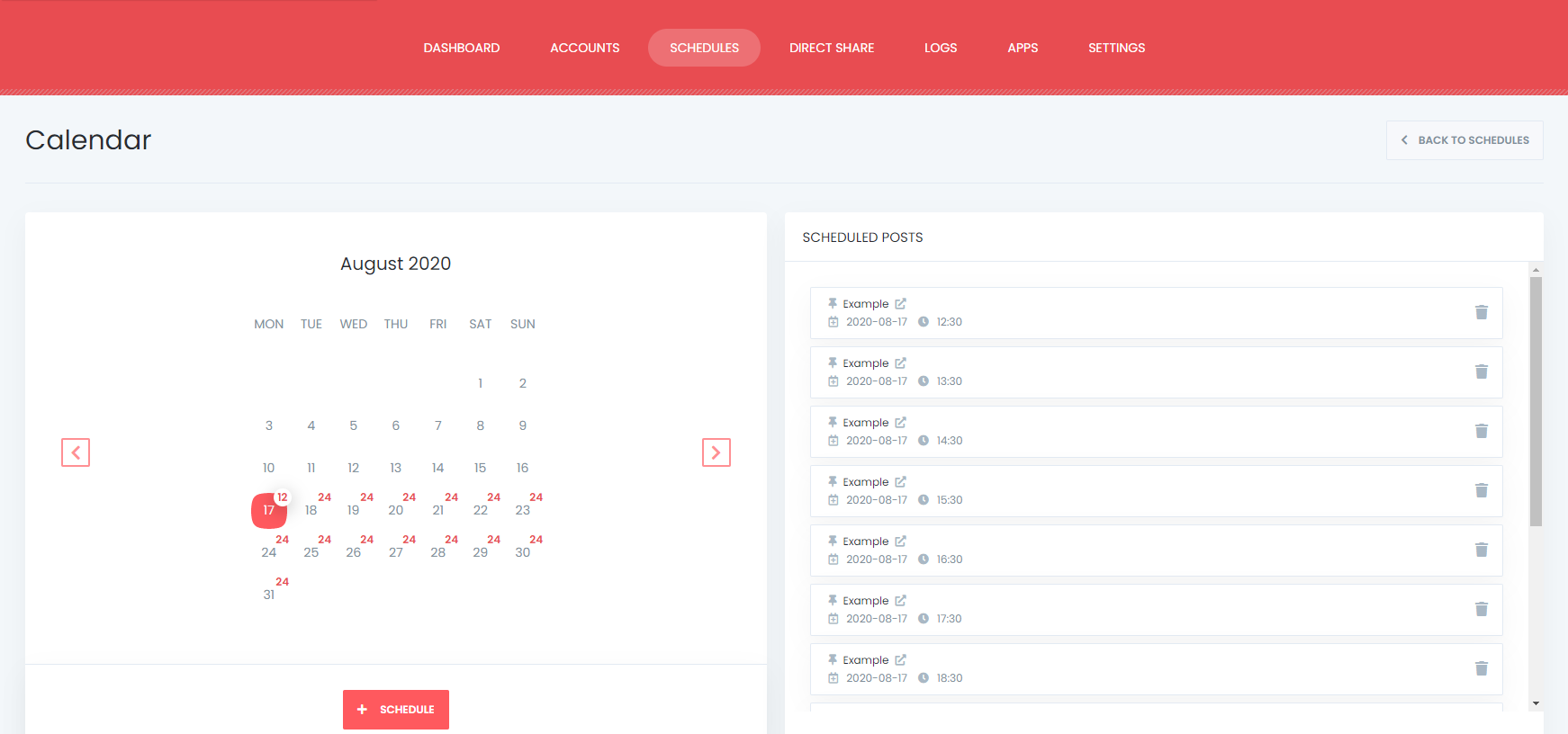 Hashtags
WordPress categories and tags will be used as social hashtags.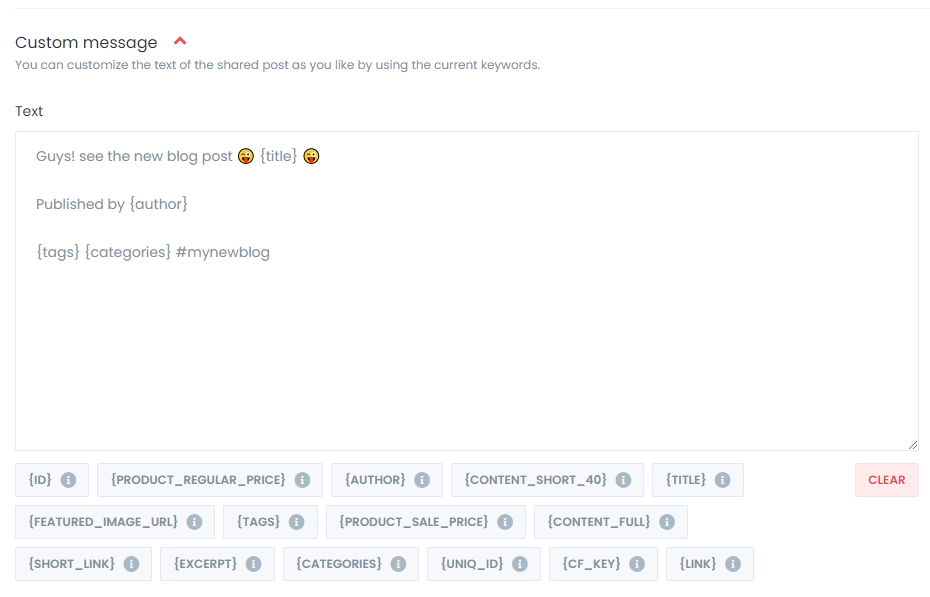 Support for proxies
For each social account, you will be able to employ various proxies.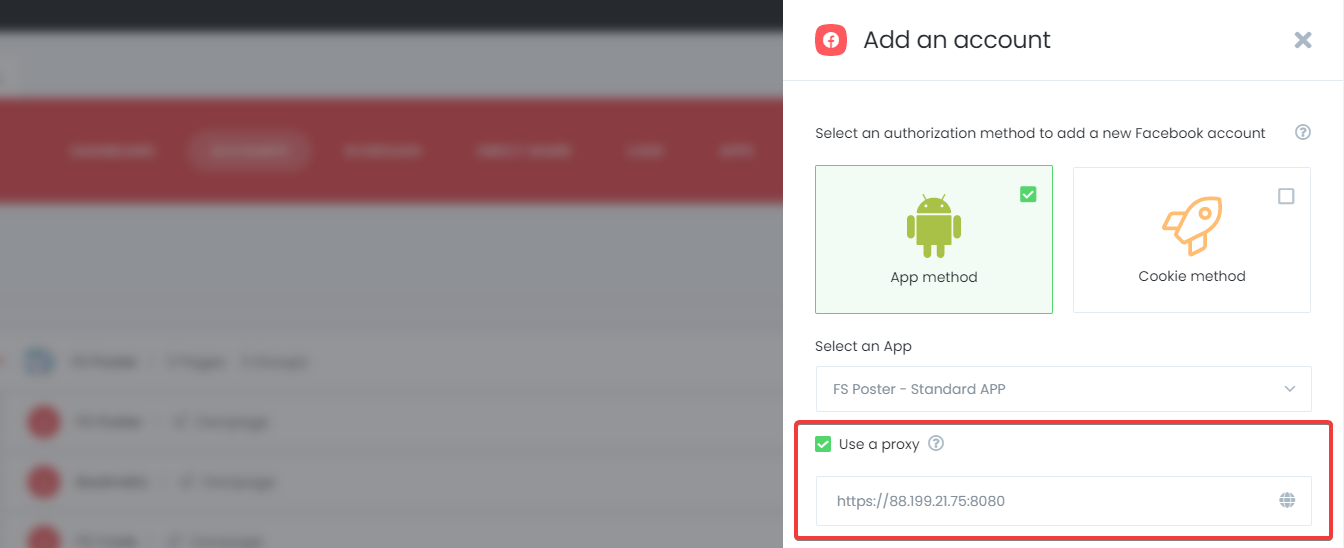 Emojis are supported
Emojis will be available in your Custom Post Messages.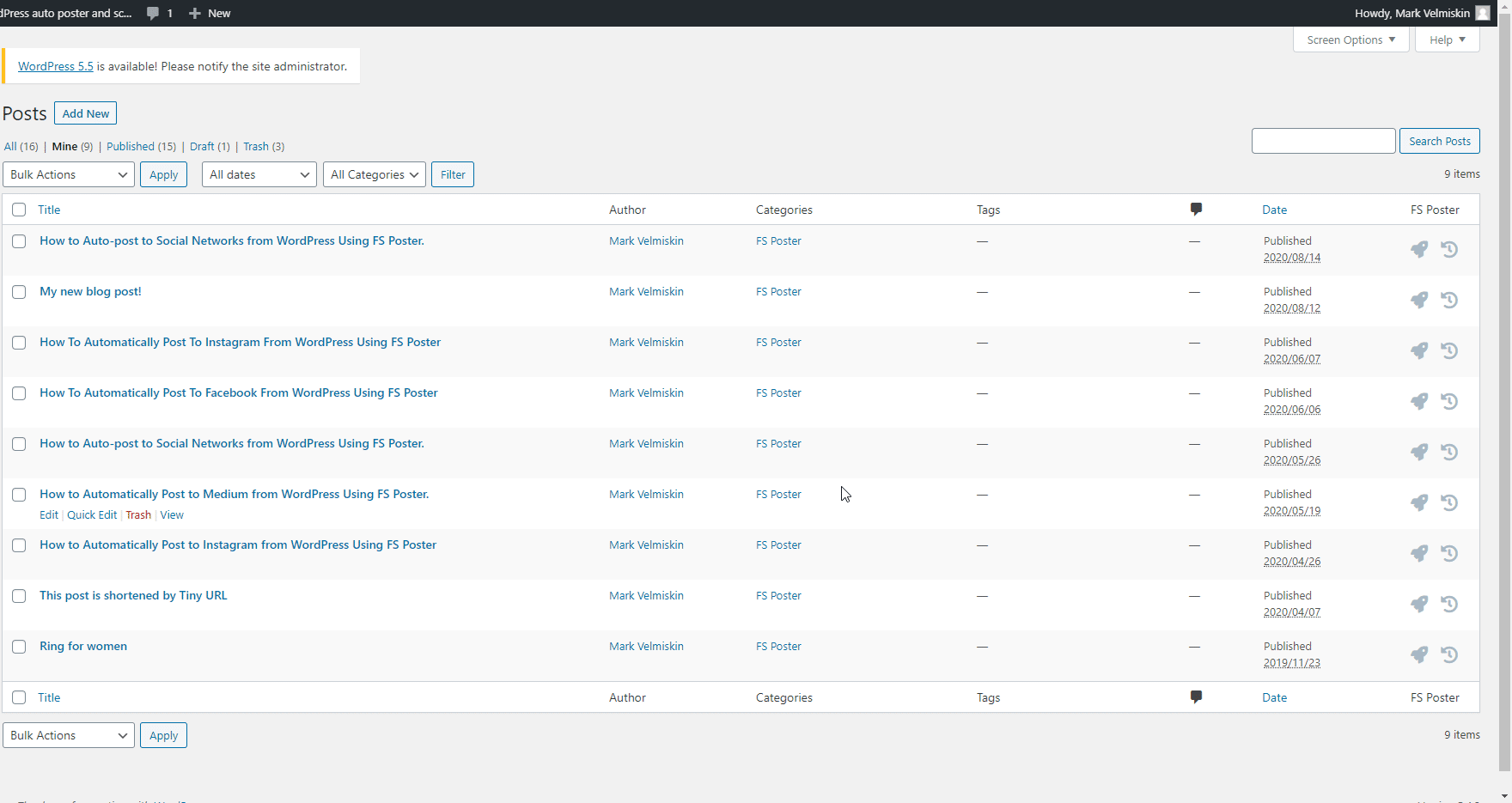 WordPress multisite
You'll be able to utilize the plugin on both single-site and multi-site WordPress installations.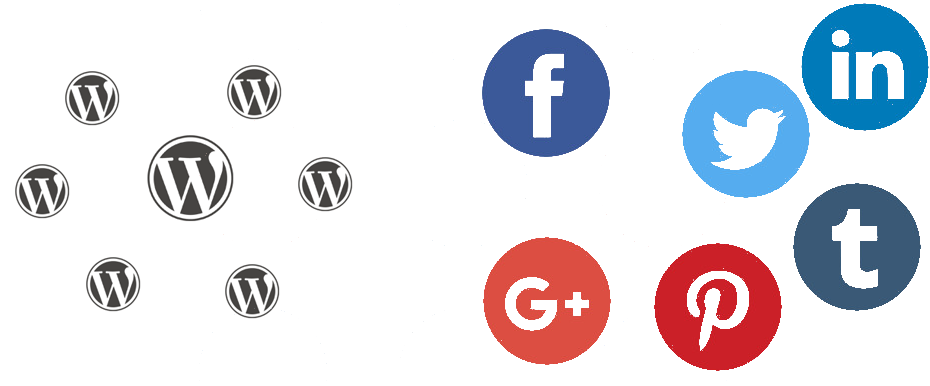 Supports Translation
The plugin will be able to be translated into your native language.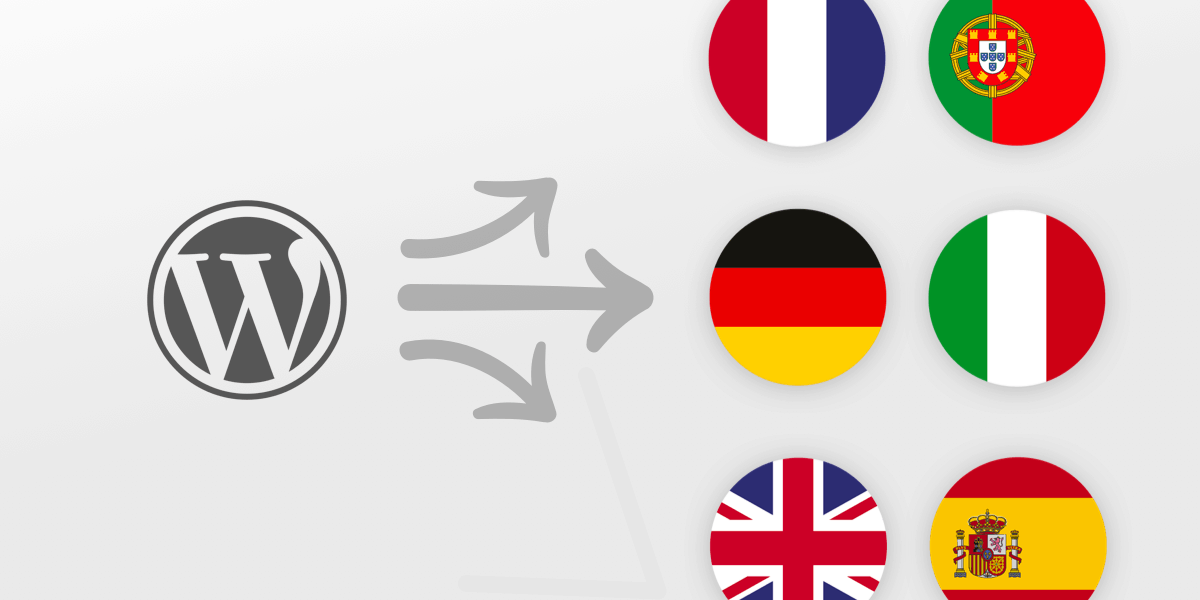 Support for RTL
Users of right-to-left languages will find it easier to utilize the plugin.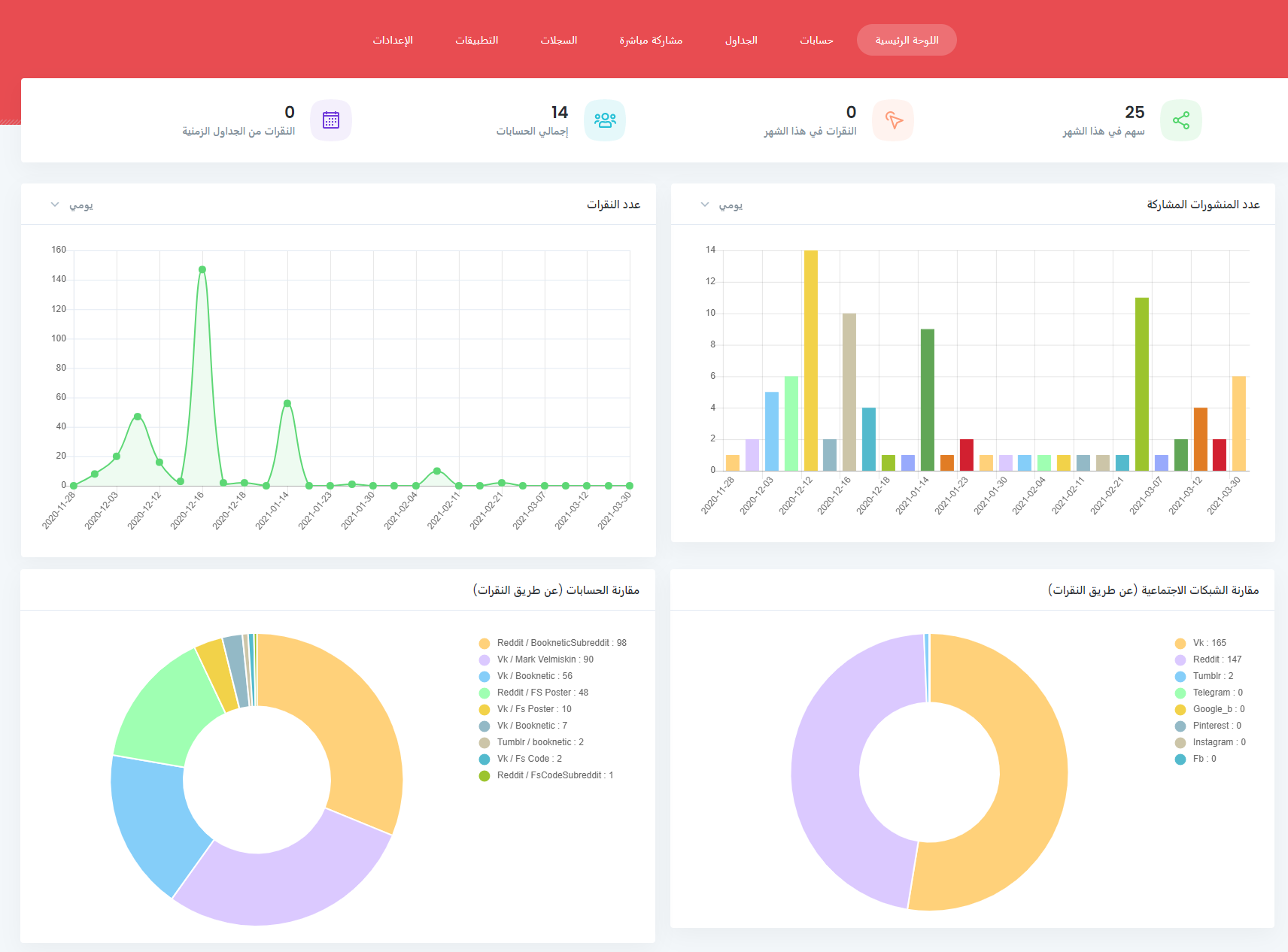 Blog2Social has a lot of features. Here they are:
Social Media Auto-Posting
Blog2Social will convert your blog content and photographs into the most appropriate format for each social media platform. When your blog article is published or automatically distributed on social media at your preferred times, publish your blog content to all or a few social media platforms at once.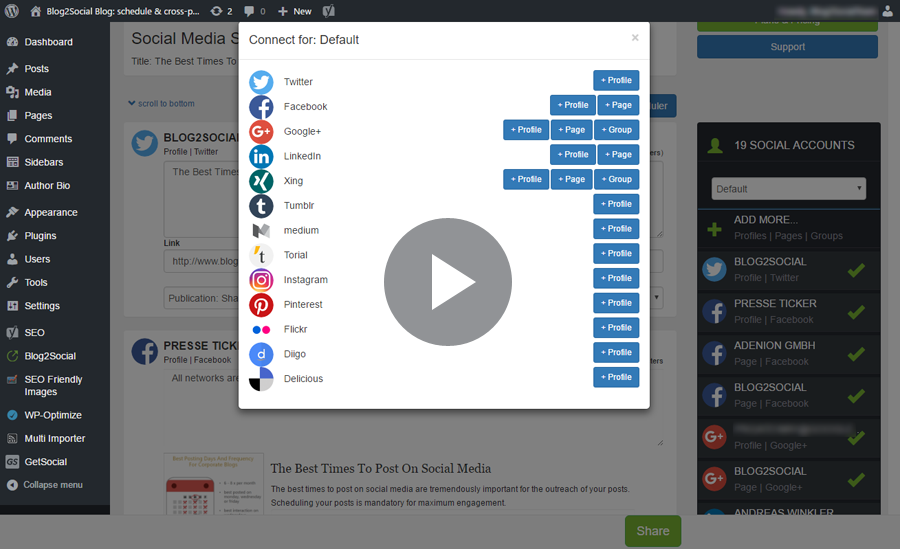 Individualized Sharing
You can quickly personalize your social media postings using Blog2Social custom sharing by altering your text message or adding separate comments, hashtags, and handles for each network.
The Most Effective Time Scheduler
Blog2Social offers a ready-to-use Optimal Time Scheduler based on the most recent research on the best times to publish on each social network.
Social Media Custom Scheduling
Blog2Social has all of the features you'll need for social media scheduling. You may schedule, re-post, re-share, and reschedule your social media posts and photographs at any time and to any network that fits your needs.
For each social media post, choose whatever image you wish
With Blog2Social, you can choose any picture for your social media posts and channels, ensuring that the ideal visual for your message and audience is always chosen.
Choose a post format for your articles
You may set a specific post structure for each of your social media posts using Blog2Social, as well as distinct photos for each one.
Reporting on Social Media
Blog2Social is a user-friendly dashboard for social media reporting.
Customizing Social Media Posts in a Single Step
Thanks to the one-step procedure, you can simply edit and distribute your blog content across all social media platforms. All social media postings are shown in a one-page preview editor. In a single step, you may modify texts and comments as well as schedule your social media postings.
Instant Sharing on Facebook
To share your posts using Instant Sharing, use the social media post editor to alter and schedule your post or publish it right now.
Curation of content
One of the essential methods in social media marketing is content curation. Sharing third-party information related to your subject of expertise will help establish your social media accounts as a valued content resource.
Conclusion
In this article, we compared the FS Poster and Blog2Social plugins. If you're looking for the ideal plugin for you, look into the features of these plugins. We've improved the clarity of the settings. By reading this blog, we believe that our future clients will be better able to make informed decisions.