The 11 Best Google Chrome Browser Extensions to Improve Your Social Media Marketing (UPDATED)
Digital marketing tips
Mar 25, 2021
Read this blog if you want to boost your operations with Google Chrome browser extensions.
We'd like to share some of the 11 best Google Chrome browser extensions to improve your social media marketing. These tools will assist you in focusing, finding new customers, and making informed marketing decisions. They've all served us well at different times, and we think you'll enjoy them as well.
But at the beginning, let's look at why you should use Google Chrome in the first place.
Why use Google Chrome?
We advise you to investigate Google Chrome. What is the reason for this? Since it is widely regarded as the best browser available, and rightly so. It's free to download, much like the other browsers. But it's also lightning smooth, fits with every device, and holds all of your email, analytics, and other data in one location. Furthermore, and more specifically for our purposes, it helps you to download as many WordPress plugins as you like.
According to studies, it is the most commonly used browser on the market. Let's take a closer look at extensions. After all, that's why we're here. Extensions are tiny programs that improve the performance of your browser when you're using it. Extensions are also effortless to set up.
You have to go to the Chrome Web Store and search for the extension you're looking for.
11 best Google Chrome Browser Extensions to improve your marketing
Grammarly is a program that helps you edit and refine your writing without the additional assignments that you may have had in high school. This Google Chrome Extension tests every part of your writing for you, including grammar, pronunciation, and other common errors. To use their standard website, you must either write or copy/paste your words into their editor. Then you're given suggestions on things you can alter.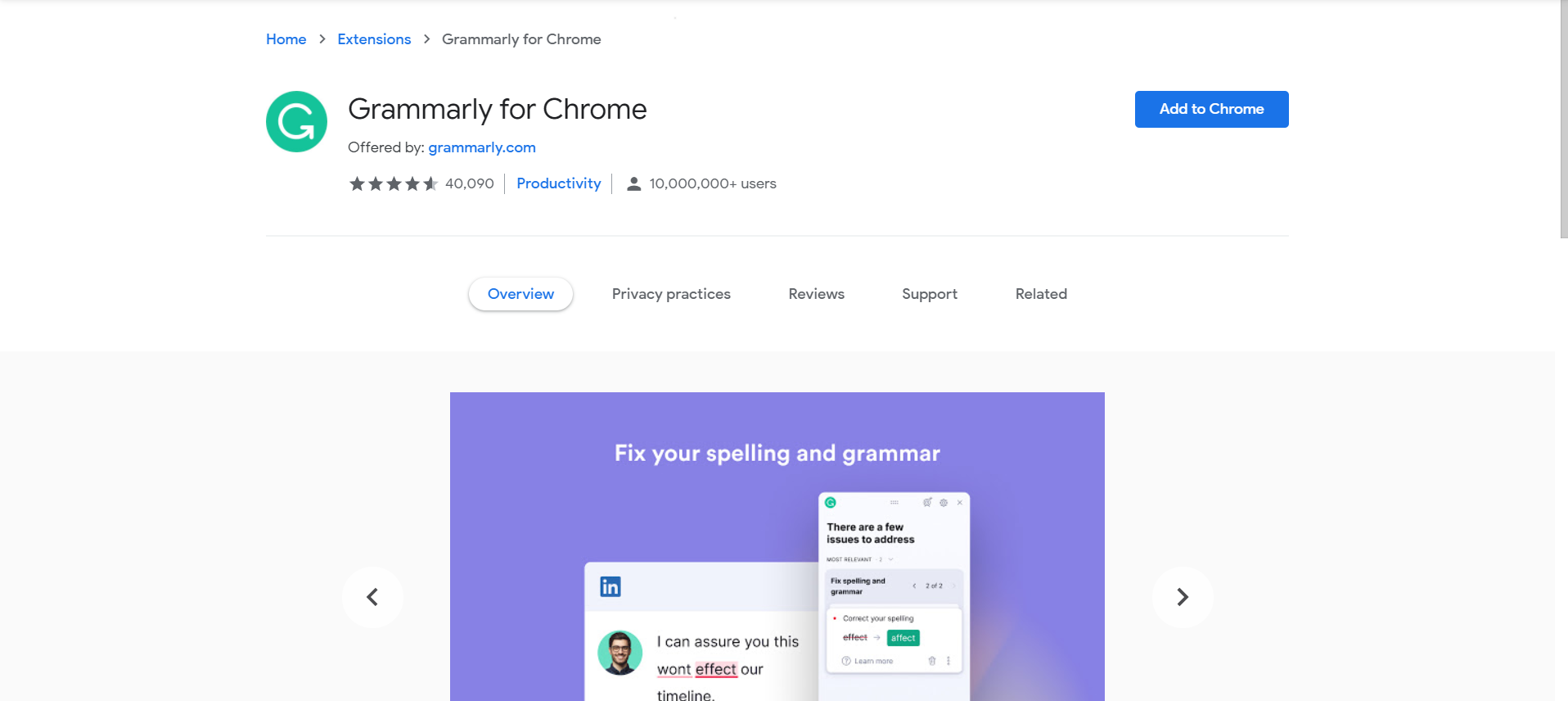 However, the Chrome extension serves as an extended arm, tapping into some of the pages you visit regularly and providing you with tips as you write your email or blog post.
SEOquake is a simple-to-use browser plugin that gives you a plethora of relevant SEO analytics for every single page on the internet, all in one place. The plugin may be integrated with search engine results to make it easier for users to find it. Once this tool has been installed, an icon for it will show in the upper right corner of your screen.
SEOquake is a must-have tool for website owners that understand the importance of effective content marketing. I discovered this plugin a few months ago and have been completely blown away by it. Before starting a new post, I would review this tool to make sure everything is in order. The fact that SEOquake is extremely quick compared to other comparable tools truly distinguishes it. Quickly. You can find out all you need to know about a given site in a couple of seconds if you know what you're looking for.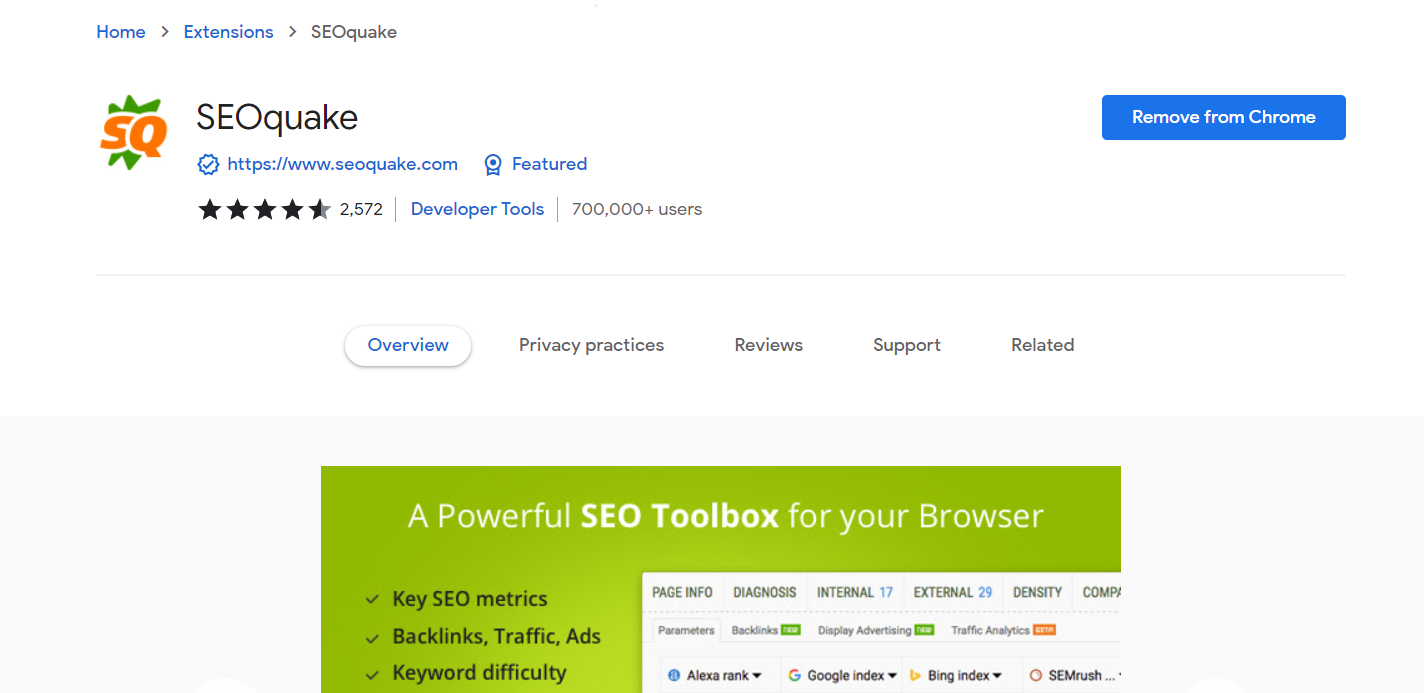 3. SEMrush Social Media Poster
SEMrush's Social Media Poster extension is comprised of a number of tools and reports for social publishing, social benchmarking, social analytics, and social advertising, amongst other purposes.
You will have complete access to all of the data and resources necessary to create and manage a successful social media campaign since all of the tools and reports are linked.
With this extension, you can create, modify, and post visually appealing text, pictures, and video posts. Then you can automate the scheduling and posting of those posts using the other features.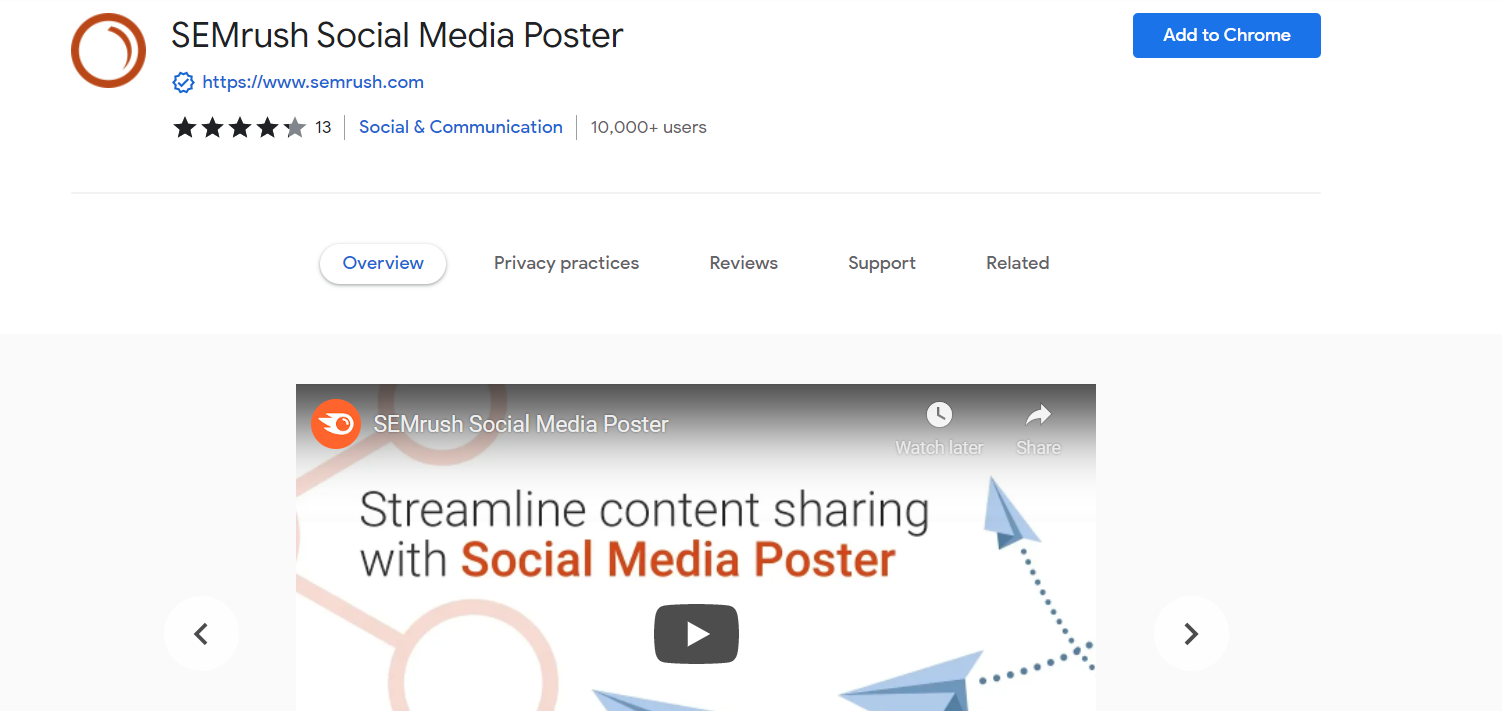 Boomerang is one of the Google Chrome browsers extensions that helps you handle the flow of your emails. It's not to be confused with the iconic video looping software. To be more specific, it allows you to schedule your emails so that your recipients are more likely to see and respond to you in the way you want.
Marketers have been sending invitations, and they've been trying to figure out the right time to deliver them. However, writing emails at the right time has proven problematic without the option to arrange them.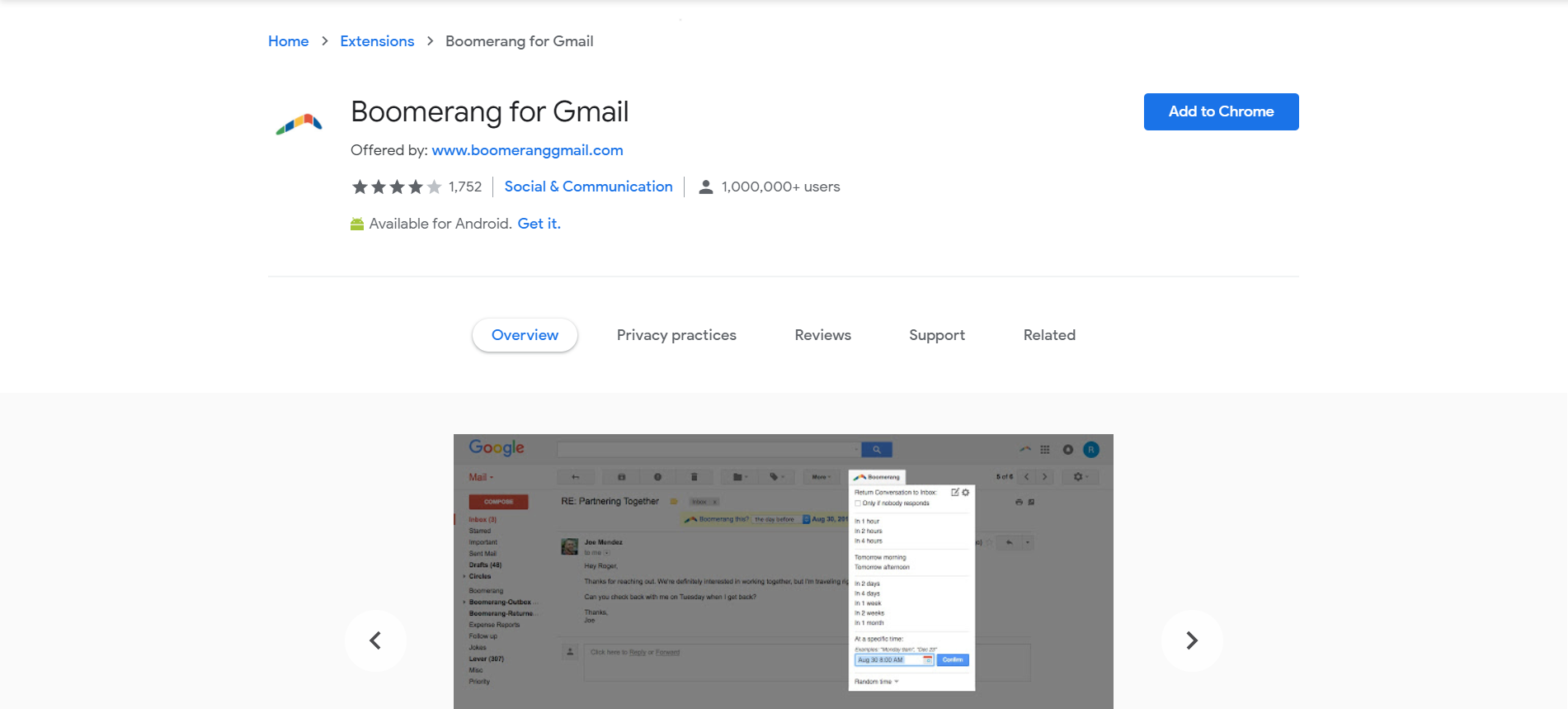 Let's say you want to be the first email in someone's inbox on Monday. Usually, you will have to get up at 5 a.m. and make sure the email was written and delivered on time. With Boomerang, on the other hand, you will snooze your alarm knowing that your email will be delivered on time.
And that's only one example of how that function can be used. It's all up to you and your creativity if you use it.
However, there is one other feature of Boomerang that I find particularly useful: the opportunity to see how fast it is to respond to your email.
We have a separate blog about the best WordPress plugins for email marketing you may want to read as well.
We want to show Oktopost to the social media geeks of the planet. Although it focuses on B2B social media marketing, the apps are beneficial for anybody who uses social media for the industry. And the Social analytics extension further adds to the appeal of Oktopost by allowing you to exchange articles and posts directly from your browser. As a consequence, you'll have a one-of-a-kind tool for curation and keeping your social posts current.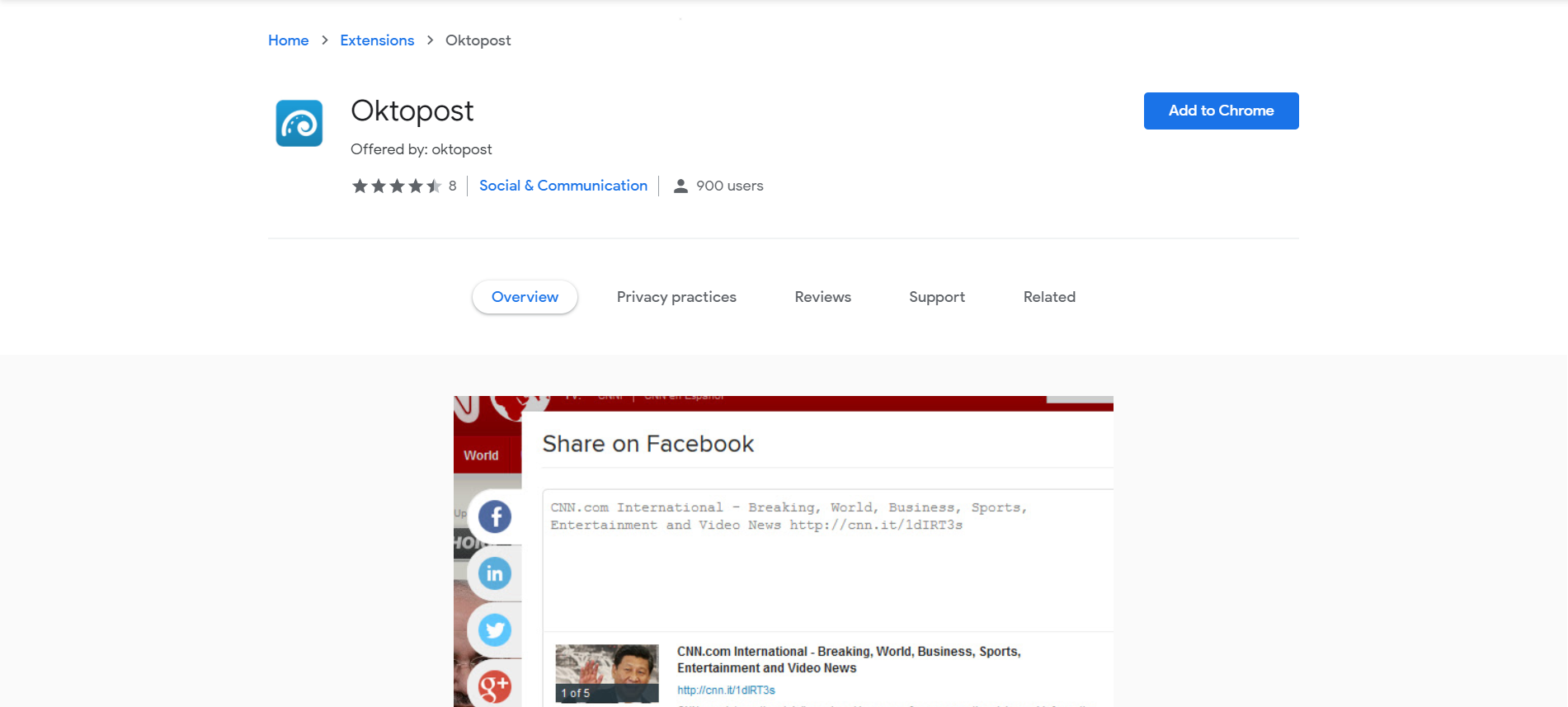 It's also effortless to use. While you're on the page you want to post, all you have to do is click on the extension's tab.
You'll see a drop-down menu with a quick overview of how the post will appear when shared. After this process all you have to do is write your caption and publish it—no more sifting through tabs to keep track of what's going on.
Keywords Anywhere is a free Google Chrome keyword extension that will save you time when it comes to keyword analysis, allowing you to get the rankings you want faster. You may use this Google Chrome browser extension to see the cost per click on any specific keyword across hundreds of websites, as well as see the Google keyword search volume. You won't have to waste time looking for and downloading data from various websites, which is very beneficial. You can also save the keywords as a PDF or Excel document to share or keep track of them.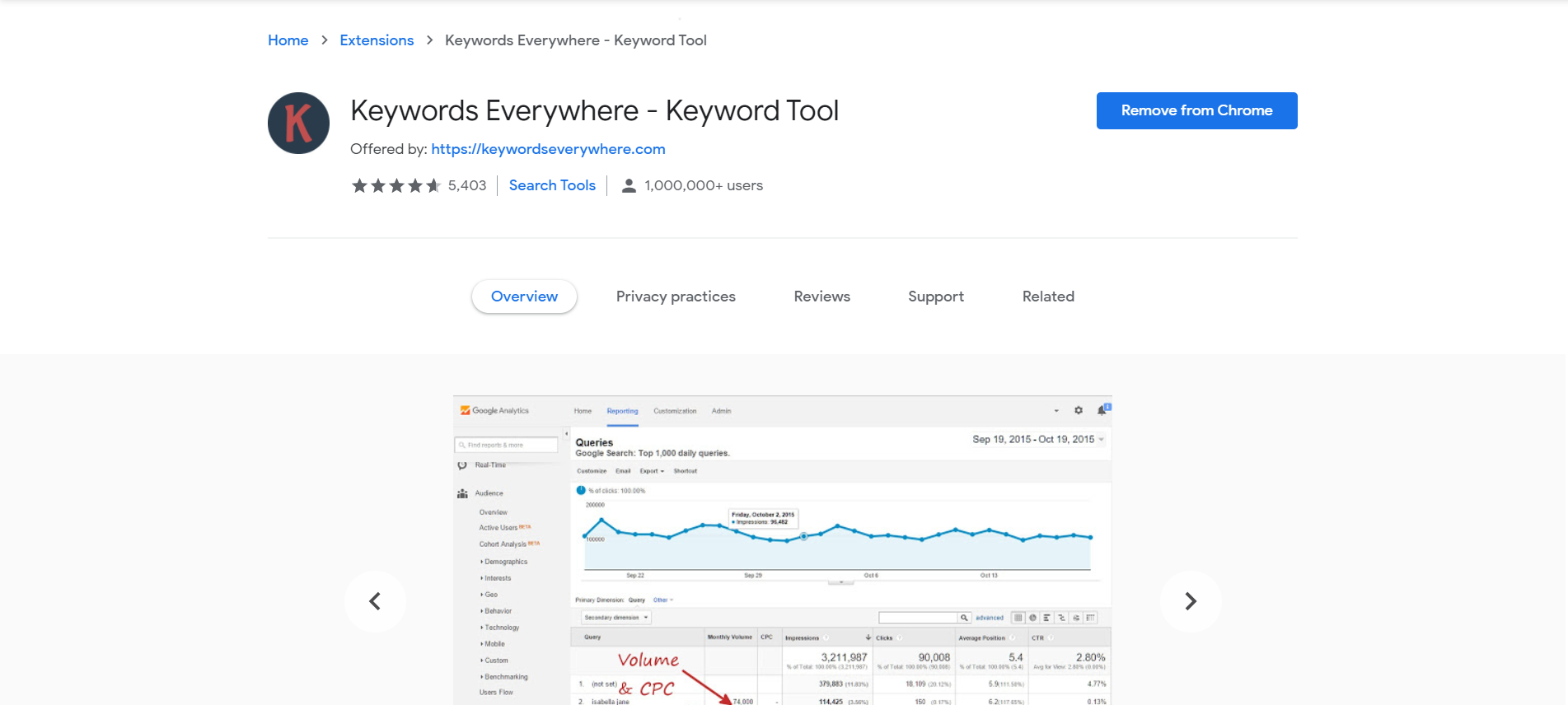 Do you ever see yourself reading a fantastic piece but not having a compelling excuse to share it?
You can use the Save to Pocket Google Chrome extension when this occurs. This extension helps you easily save posts that you'd like to return to and include in a future project. You can even store anything to curate later if you're a social media marketing manager.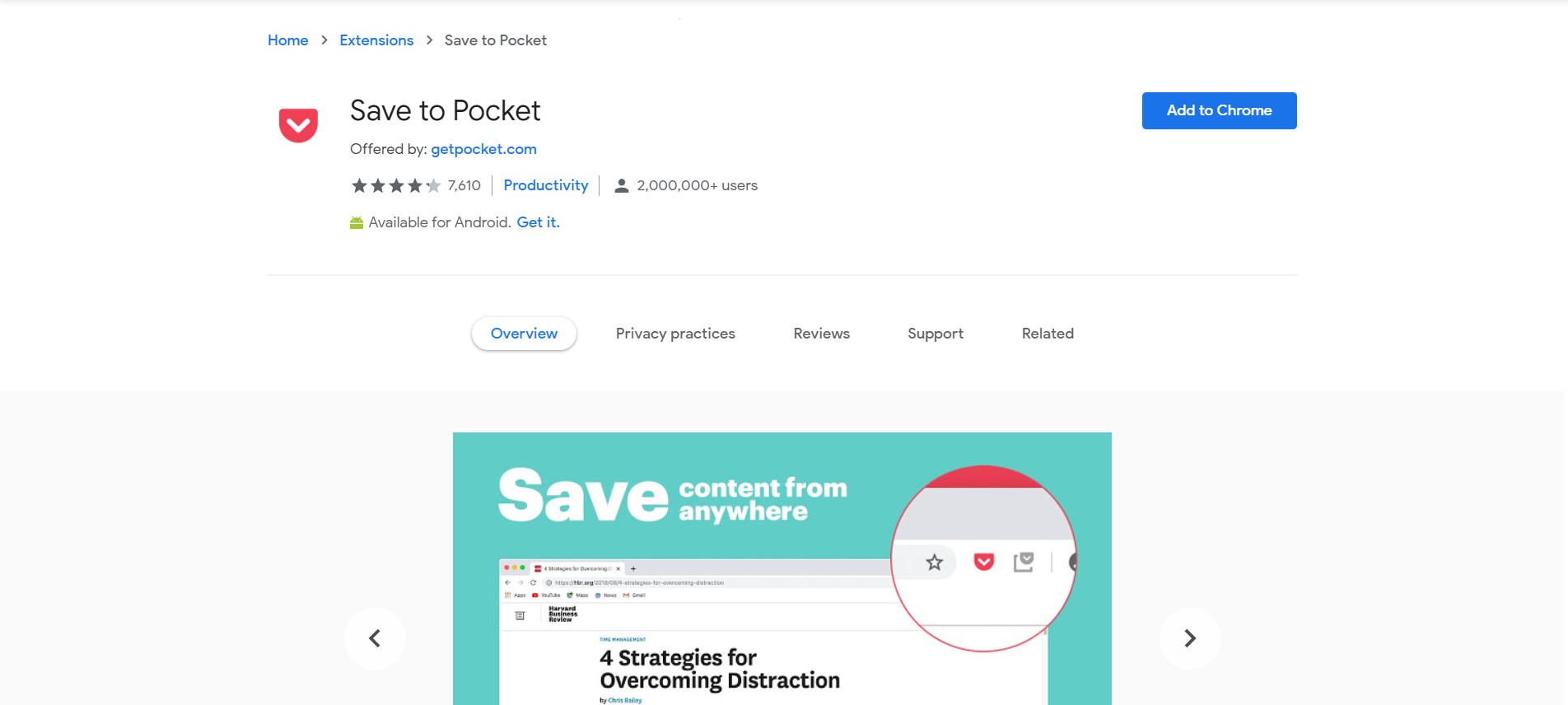 You won't have to think about being disorganized because the extension helps you to save by segment. You won't have to sift through hundreds of saved links to find what you're searching for if you use the extension both directly and professionally. You'll never get stuck this way.
This extension makes it not only a good planning tool but also a good analysis tool in a pinch. Save to Pocket is a smart way to keep valuable items on the back burner, no matter if you need them.
Facebook Pixel Helper is a free Chrome extension. It is available for download. It monitors websites in the background to see if they have the Facebook Pixel code installed.
First, let's go over why having Facebook Pixel running in the background of your e-commerce store is so important.
You can easily download Facebook Pixel helper for Chrome to track your marketing operations. Most interestingly, it allows Facebook to track what is going on outside of their ecosystem. Facebook typically only sees what their customers do in their app or on their domain – facebook.com. The Pixel, on the other hand, sends functional behavioral data profiling the user and what they do outside of Facebook's normal scope to any website that has it enabled.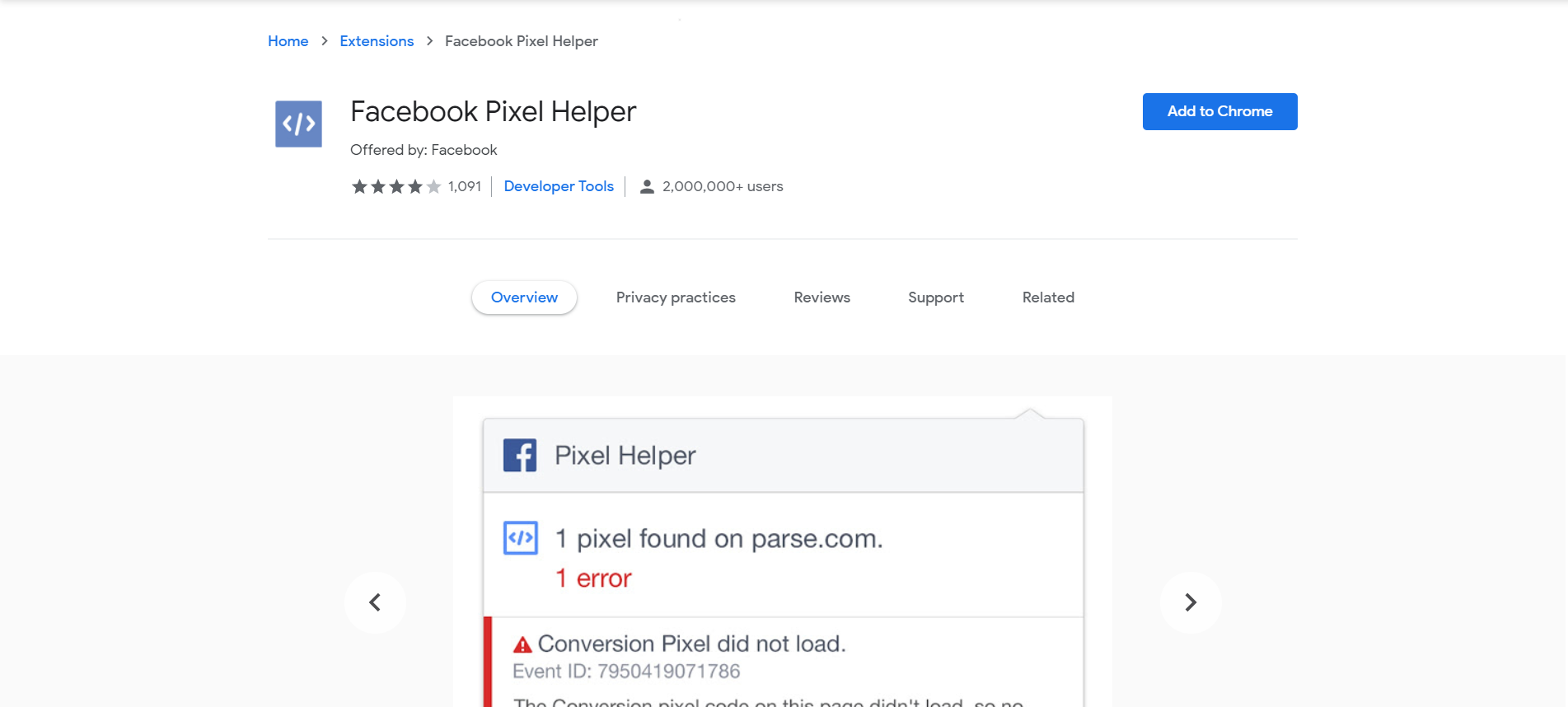 Your advertisement campaign will be built around the data you collected and sent to Facebook. The more data the Facebook ad algorithm collects, the more and more quickly it can spend your money on traffic.
You can also build personalized viewers based on the data collected by the Facebook Pixel on your website.
Long URLs in your social media postings might give the impression that they were created in a hurry and are unprofessional. A reliable shortener for your browser may not only make your job more efficient, but it can also help you promote your company by including your logo in your links.
The URL Shortener extension allows you to personalize your links by adding your own domain name, setting expiration dates, and controlling who has access to them.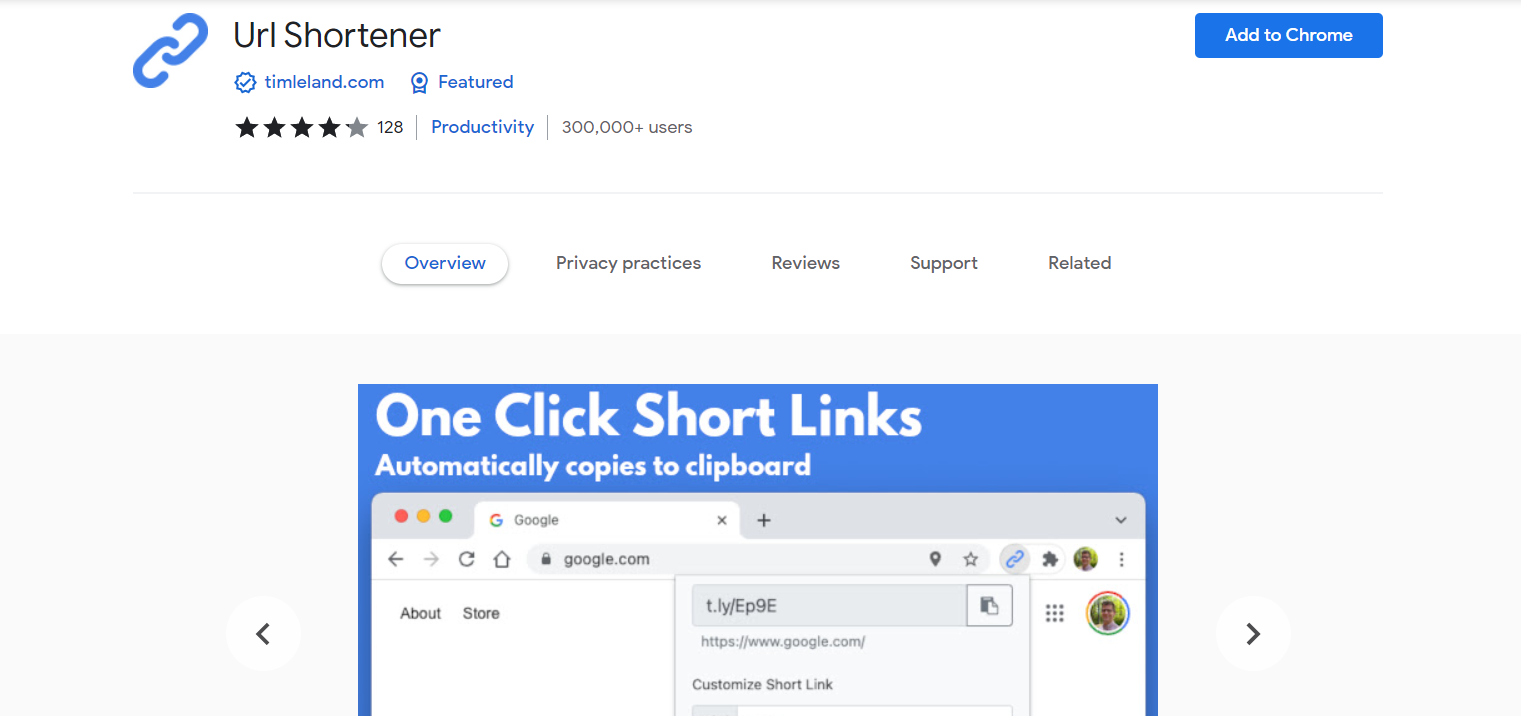 You may learn from high-ranking YouTube videos and use what you've learned in your own videos by using vidIQ to analyze their performance. In order to avoid wasting any video material, you can use the extension to evaluate any of your current videos and gain information on how to increase their SEO friendliness and popularity in order to avoid wasting any video content.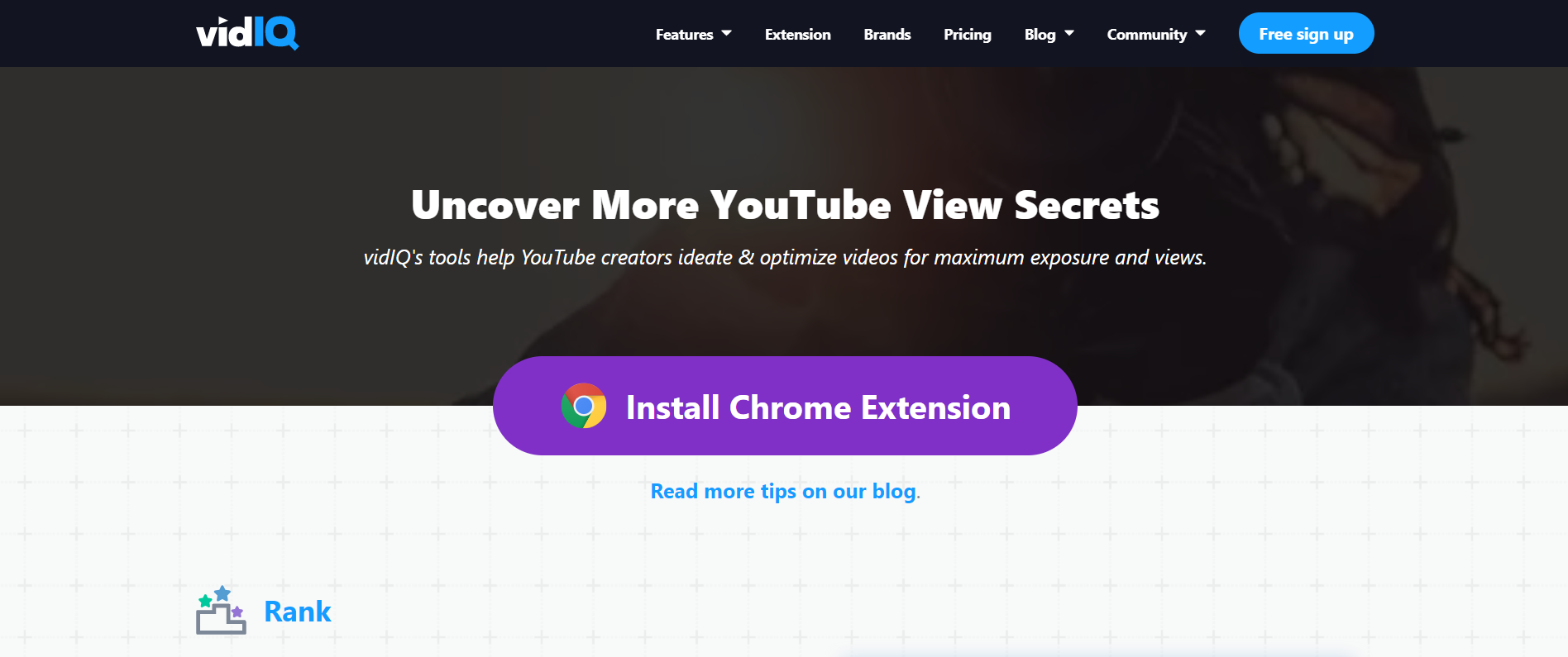 This free extension is compatible with my SEO tool Ubersuggest. Social analytics extension gives you access to SERP data on relevant keywords, search volume, and average CPC for paid campaigns.
They're continually improving their tool, and they'd love to hear your thoughts!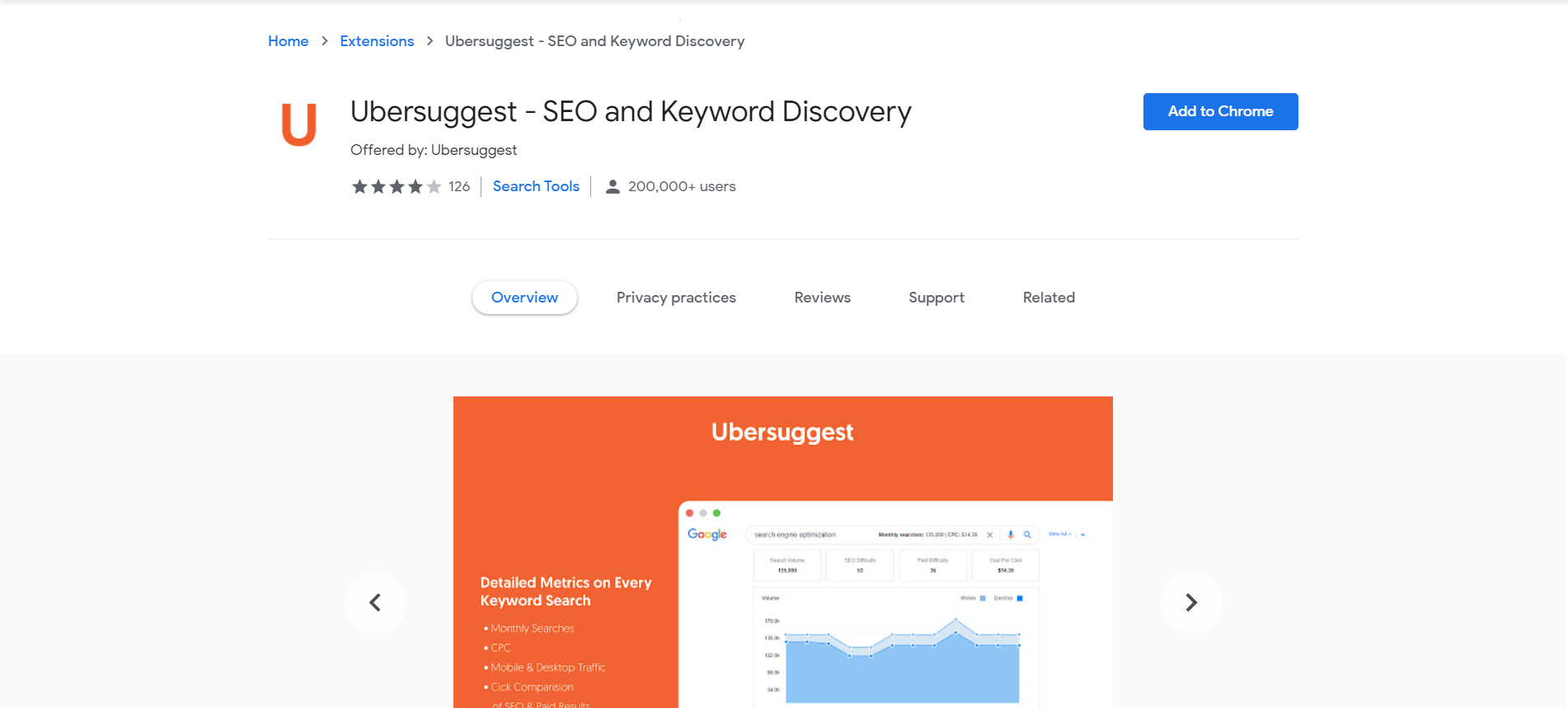 Conclusion
Hopefully, you've discovered at least one Chrome extension that can assist you in being a successful social media marketing manager by now. At the very least, we hope you'll find that Google Chrome is a handy tool for surfing the web and getting the most out of it. There are plenty of ways to help you excel, whether you're trying to keep on track, study, or fine-tune a tweet.
We only discussed the best 11 Google Chrome Browser extensions to improve your social media marketing in this article, but there are several more. What you have to do now is locate the ones who work with you and allow them to assist you in doing your job more effectively.
Because we believe that with the right resources, you can improve your skills.
Try FS Poster's demo version and see the difference.