TikTok Reposting and Undo Reposting: Everything You Need to Know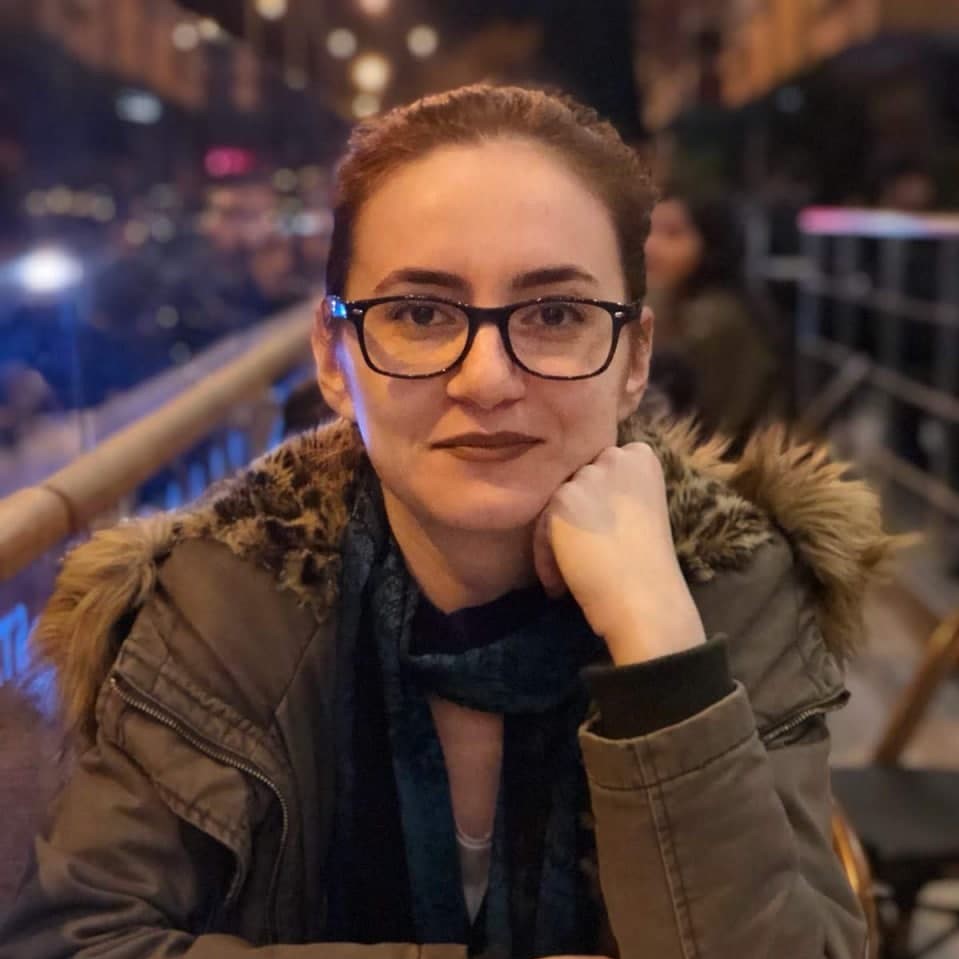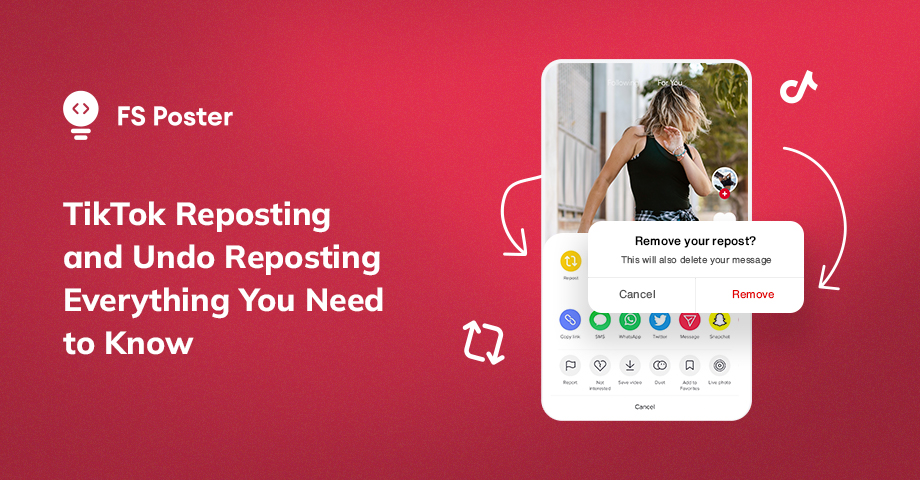 Social Networks
Jan 27, 2023
Updated at: Sep 04, 2023
TikTok Reposting is a process that allows users to quickly and easily share content from other accounts with their own followers. It's an effective way of increasing engagement among users, as well as helping spread content from one account to many more. Through Reposting, users can boost their own account visibility and follower count.
Undo Reposting is the opposite of Reposting. It's a way to remove content that has been shared from an account. This can be useful when users have mistakenly shared something they don't want to or if they want to take down outdated posts.
Similar to Twitter's "Retweet" feature, the TikTok "Repost" button lets you share material with your followers while giving credit to the original author. However, unlike a Twitter retweet, a TikTok repost simply distributes the reposted video to the For You feeds of your friends. So in this blog, we will talk about why we can use TikTok reposting and undo reposting.
How to repost on TikTok?
Reposting on TikTok is simple and easy to do.
1. On the app, go to the post that you would like to repost.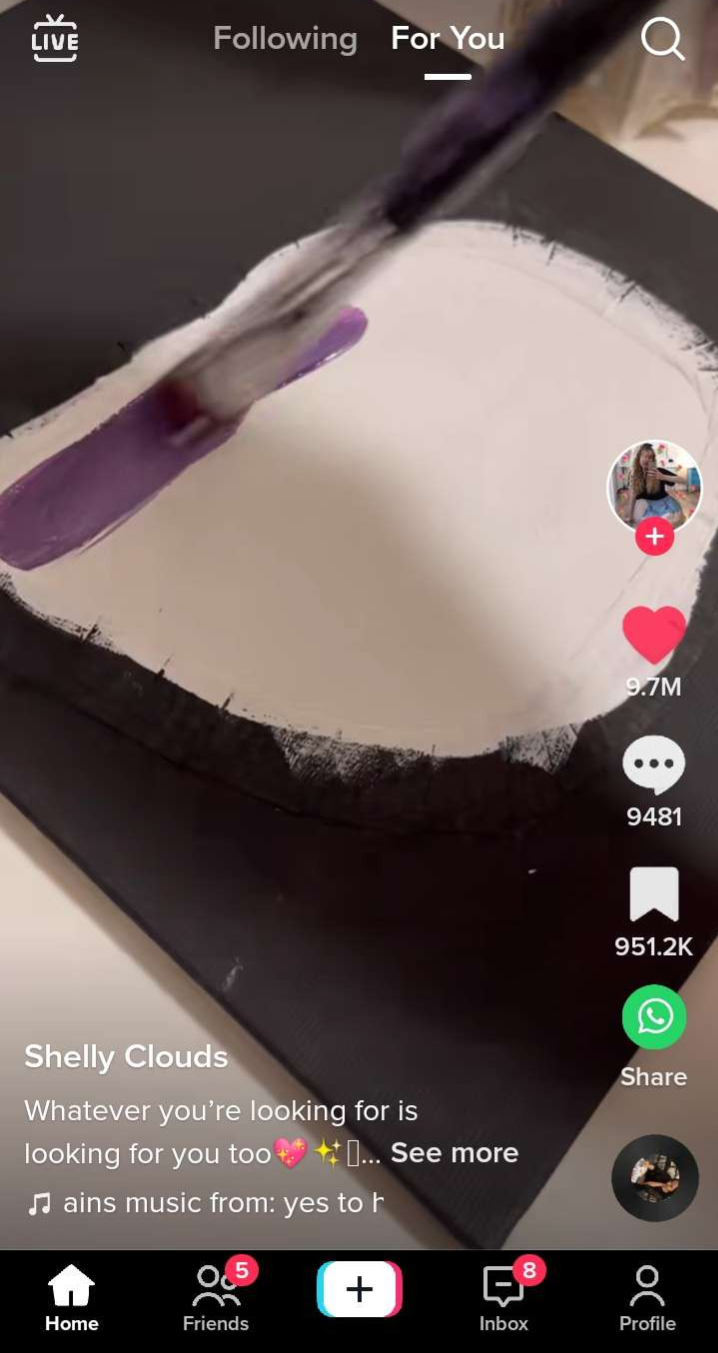 2. Tap the share icon in the bottom right corner of the screen and tap to "Repost" button.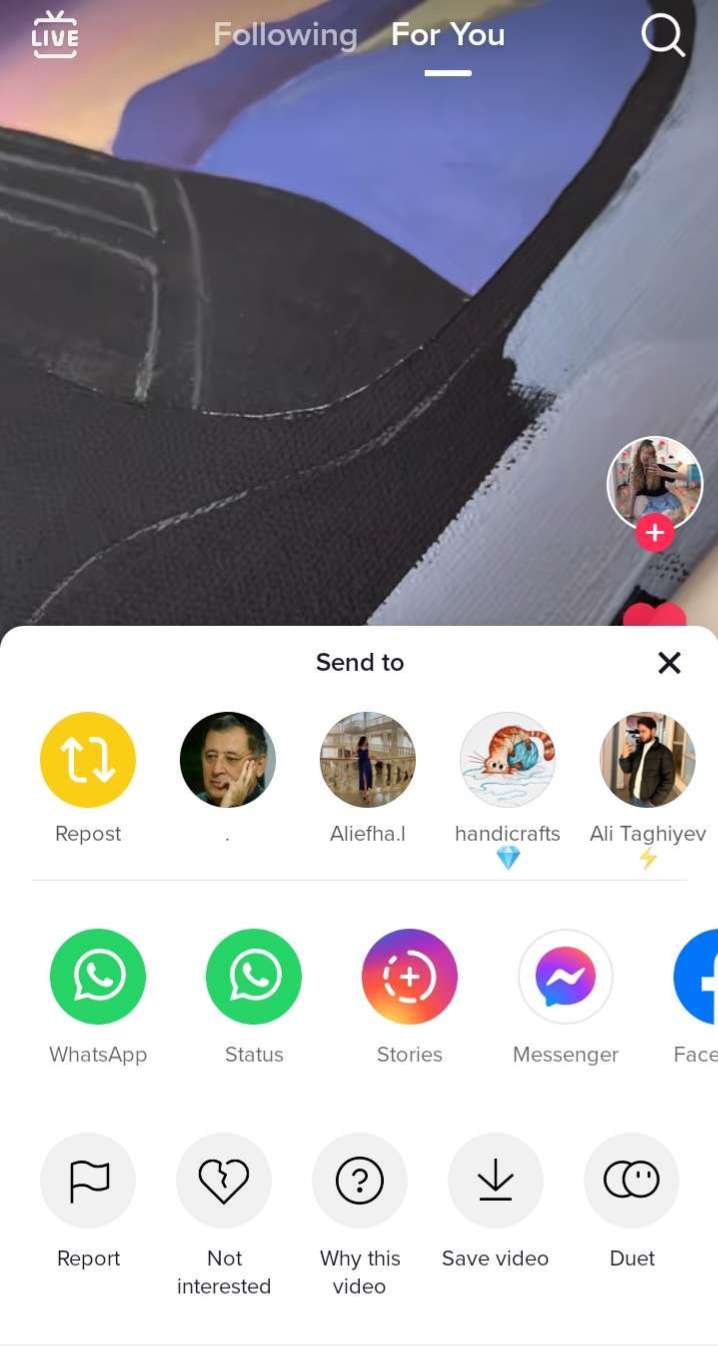 3. Then, you will see a notification about reposting.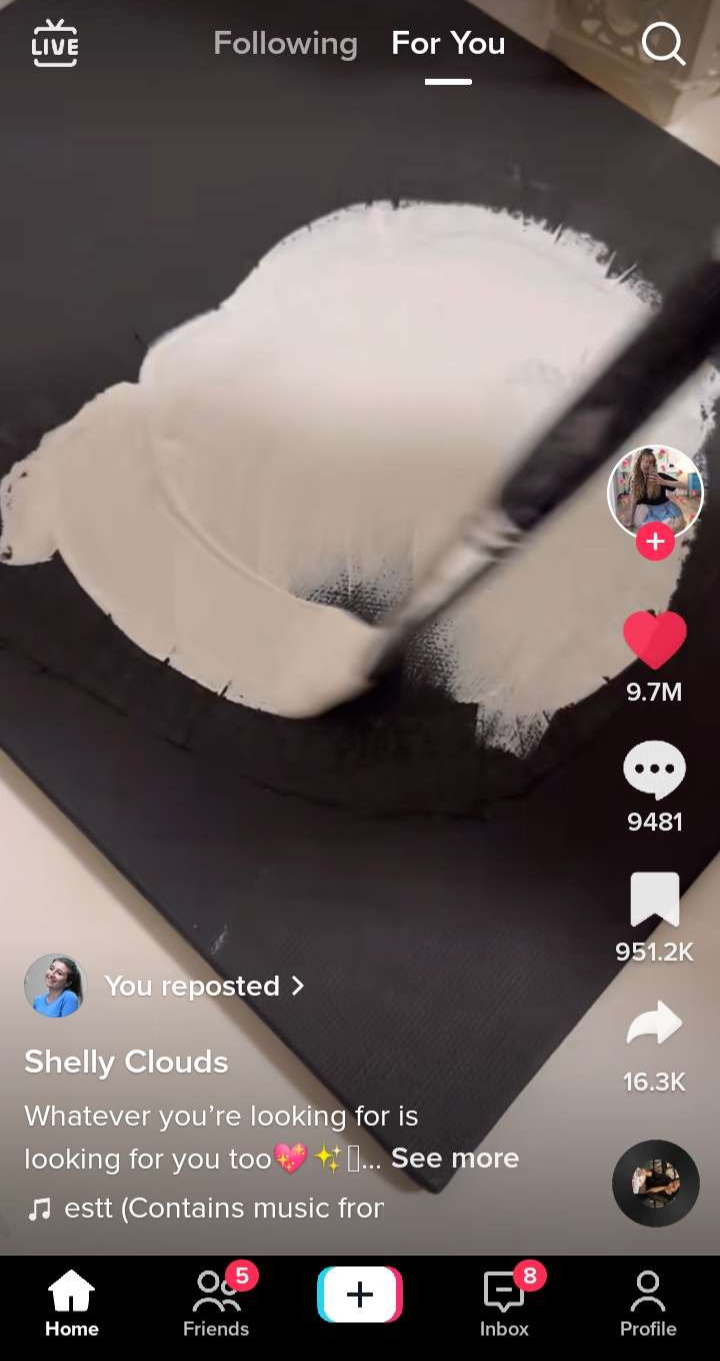 4. You can also add a comment or hashtag to your post if desired.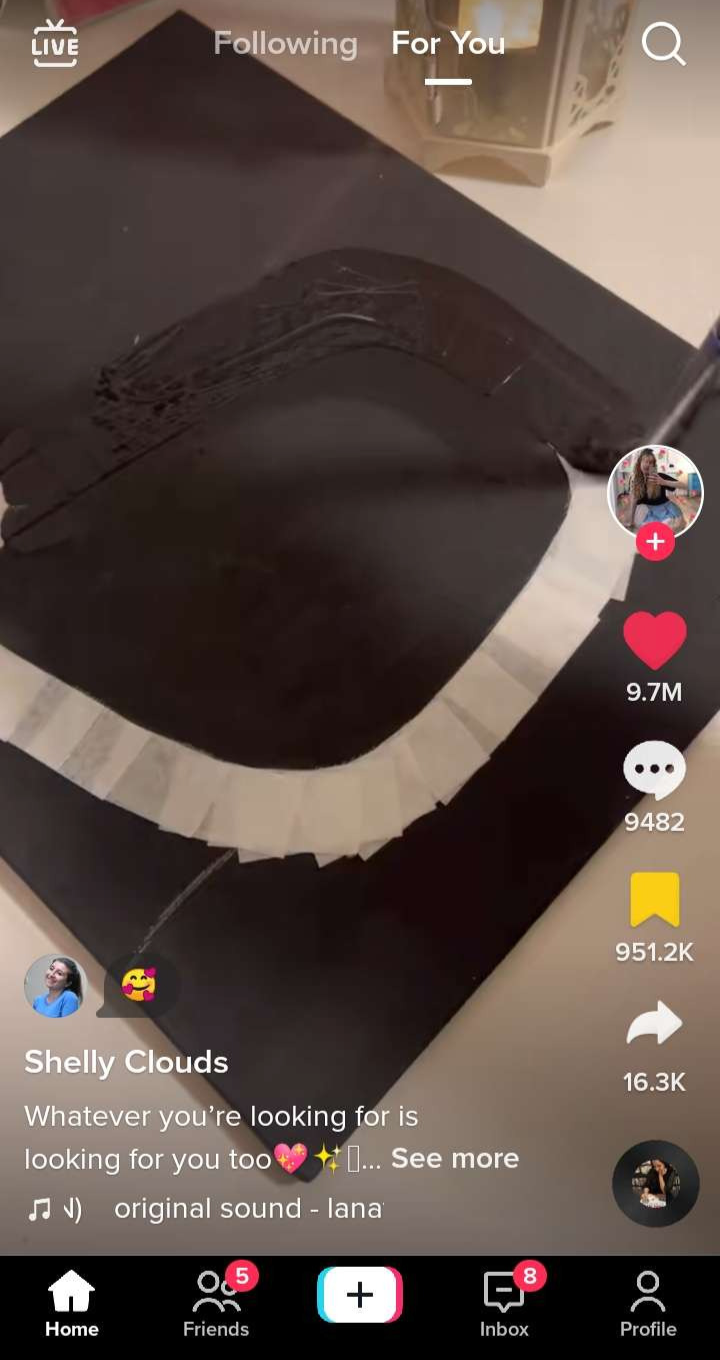 How do you undo reposting on TikTok?
You can undo a repost on TikTok with a few clicks if you unintentionally reposted anything and wish to take it back. You just need to touch the Share button once again and then select the "remove repost" option. A pop-up will appear; select "remove" to erase the repost from your TikTok account.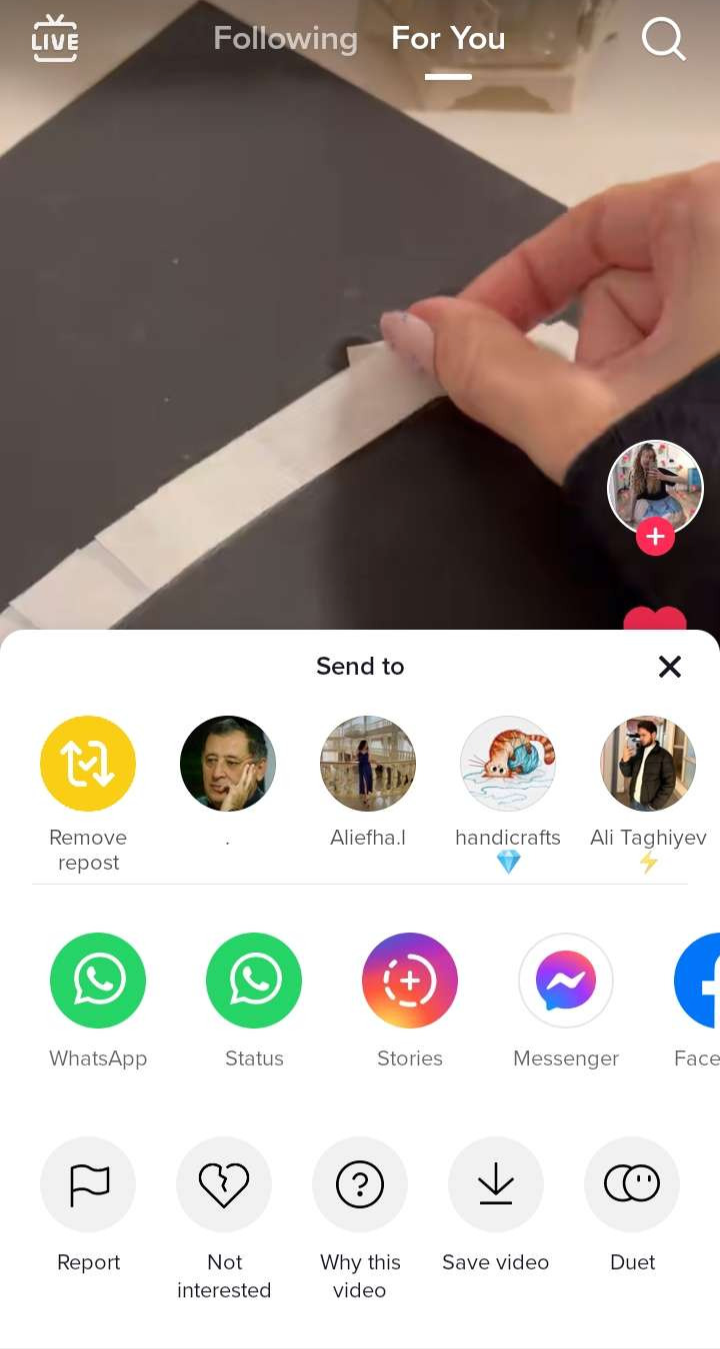 How to Check TikTok reposts?
Reposts on TikTok, as we have said, do not appear on your own profile. When you share a video on TikTok, it will appear in the For You feeds of your friends and be credited with your praise. The only way to view reposted videos on TikTok is through your friend's FYP because TikTok does not provide the option to do so.
Why should you repost videos on TikTok?
Using the repost and undo repost features on TikTok can help users engage with their followers, spread content from one account to many more, and keep their accounts looking up-to-date. Through these features, users can easily boost engagement and visibility on their page without having to create new posts all the time. Here are the main reasons for using reposting on TikTok:
Increase the value of your content
You can get the most out of video material by reposting TikTok videos. Videos may nevertheless produce long-term user engagement with effective reposting, even if they don't address an evergreen subject. This enables you to get the most value out of the resources used to produce the film for you (or your clients).
It saves resources for your organization
It takes time and money to produce video marketing content in certain situations. Keeping video production in full gear might exhaust your team if your firm is in charge of producing TikTok videos for your customer. This harms productivity and overall content quality. While your team reorganizes and works through backlogs, reposting video is a terrific method to keep consumers interested.
Share your clients' most outstanding content
Repost videos to get the most viewers to see your most excellent TikTok content. Users of TikTok have various schedules and usage habits. That's why it's important to know the best time to post on TikTok to engage with your audience. Reposting an excellent video helps it reach those who might have missed it the first time; there's no need to try making another similarly excellent film.
Give your intended audience new content from other influencers
You may instantly share excellent content on TikTok using the repost option without really generating anything. Sharing prominent influencers' material frequently inspires their followers to follow you. Additionally, if you answer in a supportive or helpful way, this helps you develop relationships with TikTok influencers.
Benefit from fresh and popular hashtags
You may experiment with trending TikTok hashtags that relate to your content by reuploading videos. If you publish your video too soon, it enables you to take advantage of fresh and popular hashtags.
Why would you want to undo repost videos on TikTok?
There are several situations where you might want to erase a repost, such as when you realize you made a mistake, don't want to clog your followers' feeds with content from artists they don't follow, or decide you no longer want to promote anything mentioned in the video.
What should you keep in mind when using the Repost and Undo Repost features?
When using the repost and undo repost features, remember to give credit to the original poster. This means tagging them in your post or mentioning them in your caption so that they get credit for their content. You should also respect any copyright rules that may apply when reposting content from other accounts. Finally, make sure always to double-check that you are reposting the correct content and not accidentally deleting anything important. Doing this will help ensure that your account remains up-to-date and relevant.
While discussing the benefits of TikTok reposting and undo reposting, it's worth noting that using a TikTok video editing app can enhance the quality of the content you choose to repost.
How do you report inappropriate content reposted on TikTok without your permission or consent?
If you find that content has been reposted from your account without your permission or consent, you can report it to TikTok. To do this, go to the post in question and tap the flag icon at the bottom right of the screen. This will bring up a menu with several reporting options. Select the one that best describes why you are reporting the content and provide any additional information that may be necessary. Once you have submitted the report, it will then be reviewed by TikTok's moderation team. If they decide that the content violates their guidelines, they will take appropriate action.
Risks associated with using TikTok Reposting and Undo Reposting features
There are certain risks associated with using the repost and undoing repost features on TikTok. For example, if you repost content that violates copyright laws, you could be held liable for any potential repercussions. Additionally, when undoing a post, make sure that all of your followers have seen the original post before you undo it, as it could lead to confusion or misunderstandings. Remember that if someone else has reposted your content without your permission, you will not be able to undo it from their account. In such cases, you can report the post for violating copyright laws and hope for the best outcome.
Overall, it's crucial to be aware of the risks associated with reposting content on TikTok and always use caution when doing so.
Conclusion
TikTok is a great way to get your content out there and build an audience, but it's essential to understand how the platform works before you dive in. Reposting is a big part of TikTok, but it doesn't have to be complicated. Just make sure you know what you're doing, and you'll be fine. If you want to learn more about social media marketing, visit our website and read more of our blogs. Thanks for reading!