Best Social Media Analytics WordPress Plugins to Use in 2023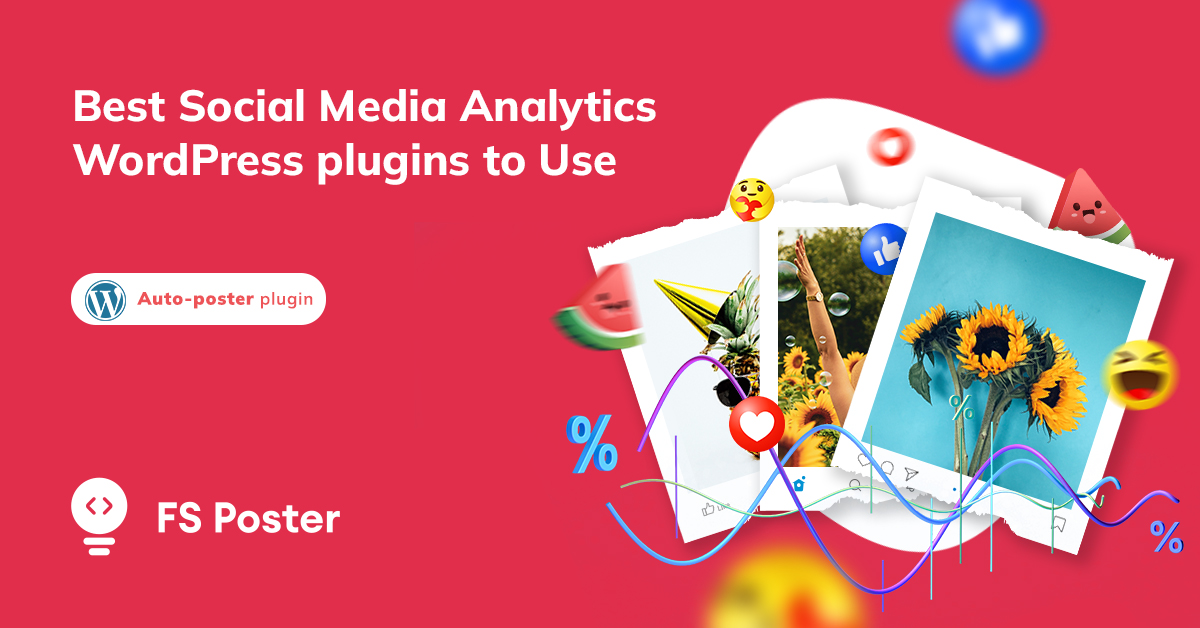 Social Networks
Dec 24, 2021
Updated at: Dec 26, 2022
Social media analysis is the whole of evaluations and optimizations that will increase the performance of your website and branding on social media platforms. Social media analysis allows you to increase existing organic traffic, while also reaching your target audience, and increasing brand awareness.
We know that it is not easy to do social media analysis where too many details should be paid attention to. There are many indicators, goals, and to evaluate.
So, how can you do social media analysis? All in this blog
What should be considered when performing social media analysis? The most important components
You need to get your content analysis right
Getting to know the target audience well
Test how well in-line social strategy works
Check Who Appears On Social Searches For The Keywords You Set
Find Similar Brands That Your Kit Follows
Do a SWOT analysis
Best Social Media Analytics WordPress plugins

1. FS Poster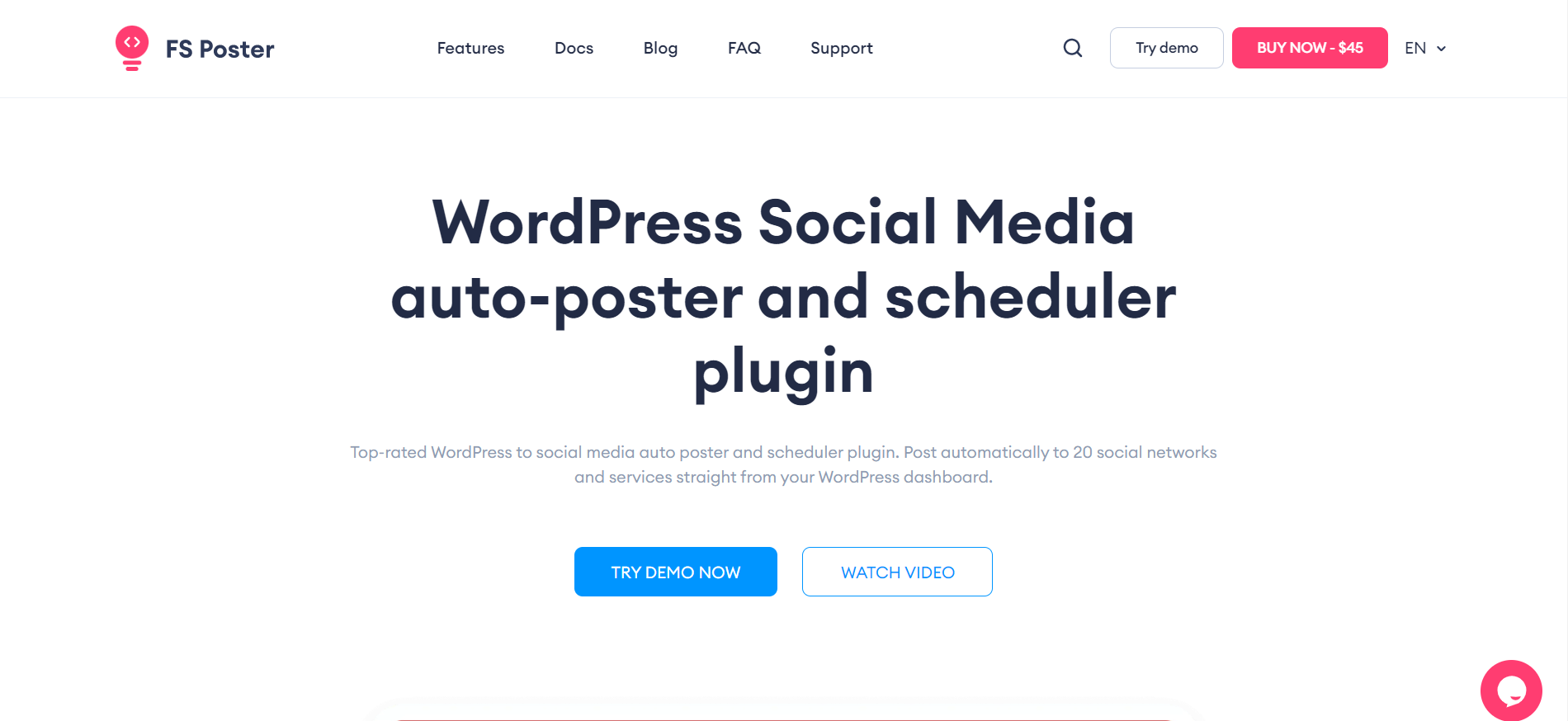 FS Poster is a WordPress auto poster and scheduler plugin that supports Wordpress-based blogs on social media platforms like Facebook, Twitter, Pinterest, Linkedin, Telegram, Instagram, Tumblr, OK.ru
Along with the analysis of your website, you can analyze your social media accounts.
The plugin supports automatic posting on 14 social networks and WordPress-based websites.
Dashboard Tab allows you to view your post visits, link clicks, etc. Allows you to compare social networks or social accounts with
After you share your posts on Social Media, you can follow them and also see how many clicks we are getting from the shared and scheduled posts that are still not finished daily, monthly, and yearly.

2. GetSocial.io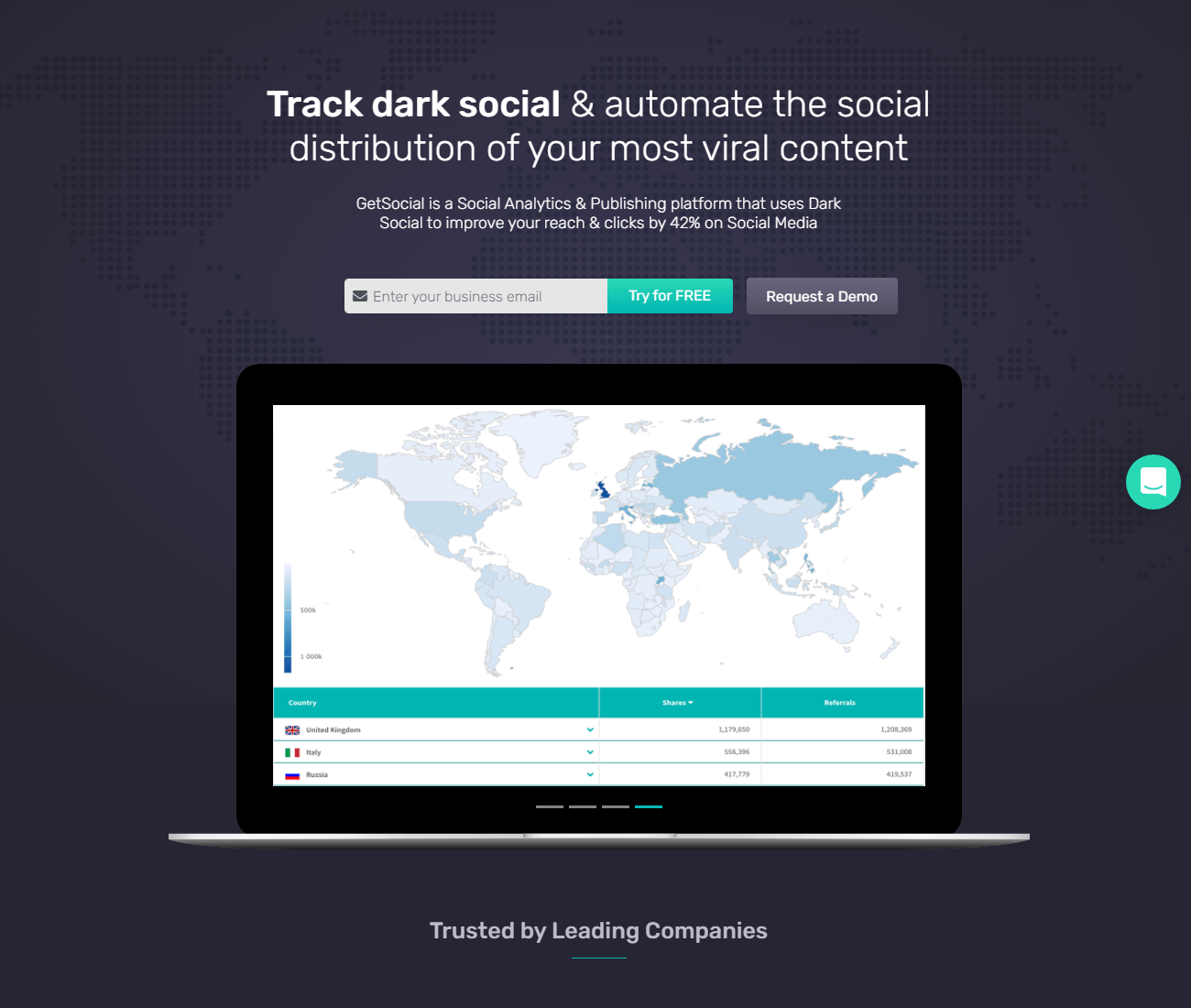 If you are tired of messy dashboards and you are looking for a social media analytics plugin that can easily find what you are looking for, let's take a look at the best social media analytics plugins for WordPress. Social Metrics Pro will help you with this.

There's an area on the dashboard for you to see on which network your shares are being shared more.
Social media activity with the most engagement is shown in green, and low social activity is in yellow or red. This helps you easily select and edit problematic posts.
You can add a widget from the side of the blog, so they can bypass your social media account.
It offers great features to check your activity from social networks like Facebook, Instagram, and Pinterest (Twitter is no longer supported).
3. Site Kit by Google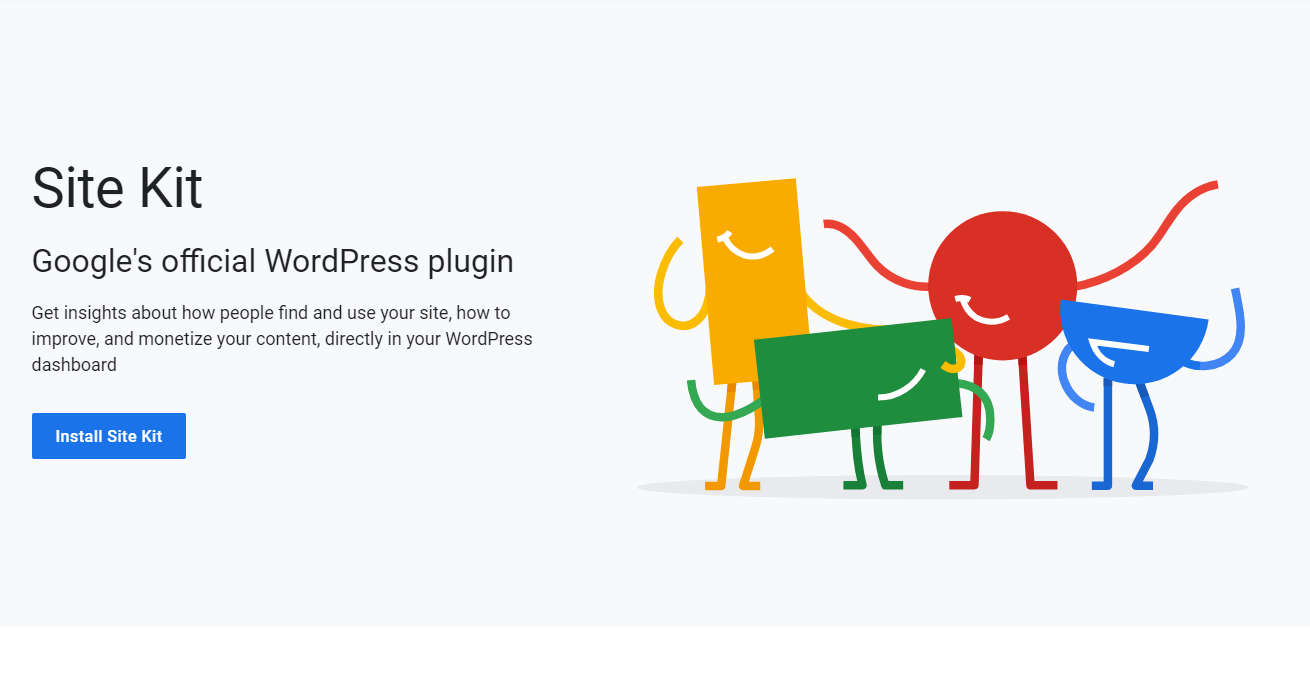 Site Kit is the first one in the list of best social media analytics WordPress plugins that makes it easy to install and configure key Google products on your WordPress website while also supporting your development with up-to-date advice, allowing you to control, optimize and see your revenues.
You can use this plugin without any coding knowledge.
In the dashboard of the plugin, you can learn from which social media account the traffic comes to your site more.
It does not have a hard-to-use dashboard. You can find what you are looking for simply and easily.
Displays posts and pages separately from the site. Here, statistical information is presented according to how many people share in total on social media accounts.
Quick setup for multiple Google tools without having to edit your site's source code
Now let's get to know the 4 main Google products
AdSense: With Adsense, you will be able to see your ad performance, changes that can be made, and your income. Google Site Kit makes it easy for you to optimize your website while also allowing you to control your site revenues and make appropriate changes.
PageSpeed Insights: PageSpeed Insights: Offers great features to learn your site's page load speed and compare it to your competitors
Analytics: Analytics – Google Analytics provides analysis of traffic to your Website, shows you where you get traffic from, and offers multiple features such as allowing you to track different goals.
Search Console: It is a tool that allows you to monitor the success of your website in the Google search engine and detect errors. It shows which search results on the site are listed in the Google index and click-through rates.
4. MonsterInsights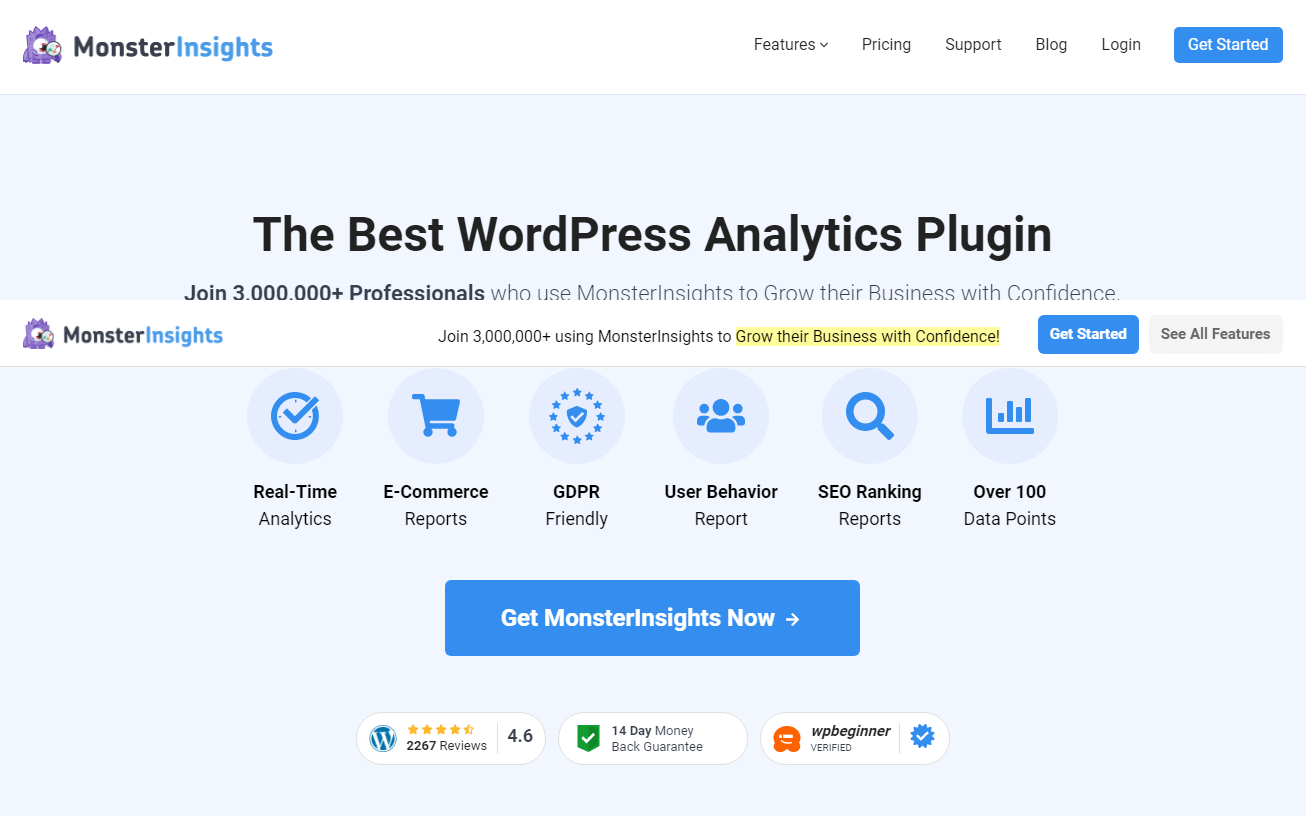 MonsterInsights is one of the best social media analytics plugins for WordPress that currently has over 15 million downloads, allowing you to connect it with your website with Google Analytics.
One of the important features of social media analytics is that this plugin has a Link tracking feature. You can automatically track clicks on your affiliate links, banner ads, and other outbound links.
The Countries Report lets you see which countries are getting the most traffic to your website. If you don't want a particular country to access your site, you can block them with an IP blocker.
It allows you to set up Google Analytics correctly without editing the code or hiring a developer.
You can check the user's activity with the User ID Tracking feature
It allows you to be reported which pages on your site have 404 errors.
You can automatically identify popular posts and display them on your website
It will automatically select the top 5 posts from the last 30 days from Google Analytics and display them as popular posts.
5. ExactMetrics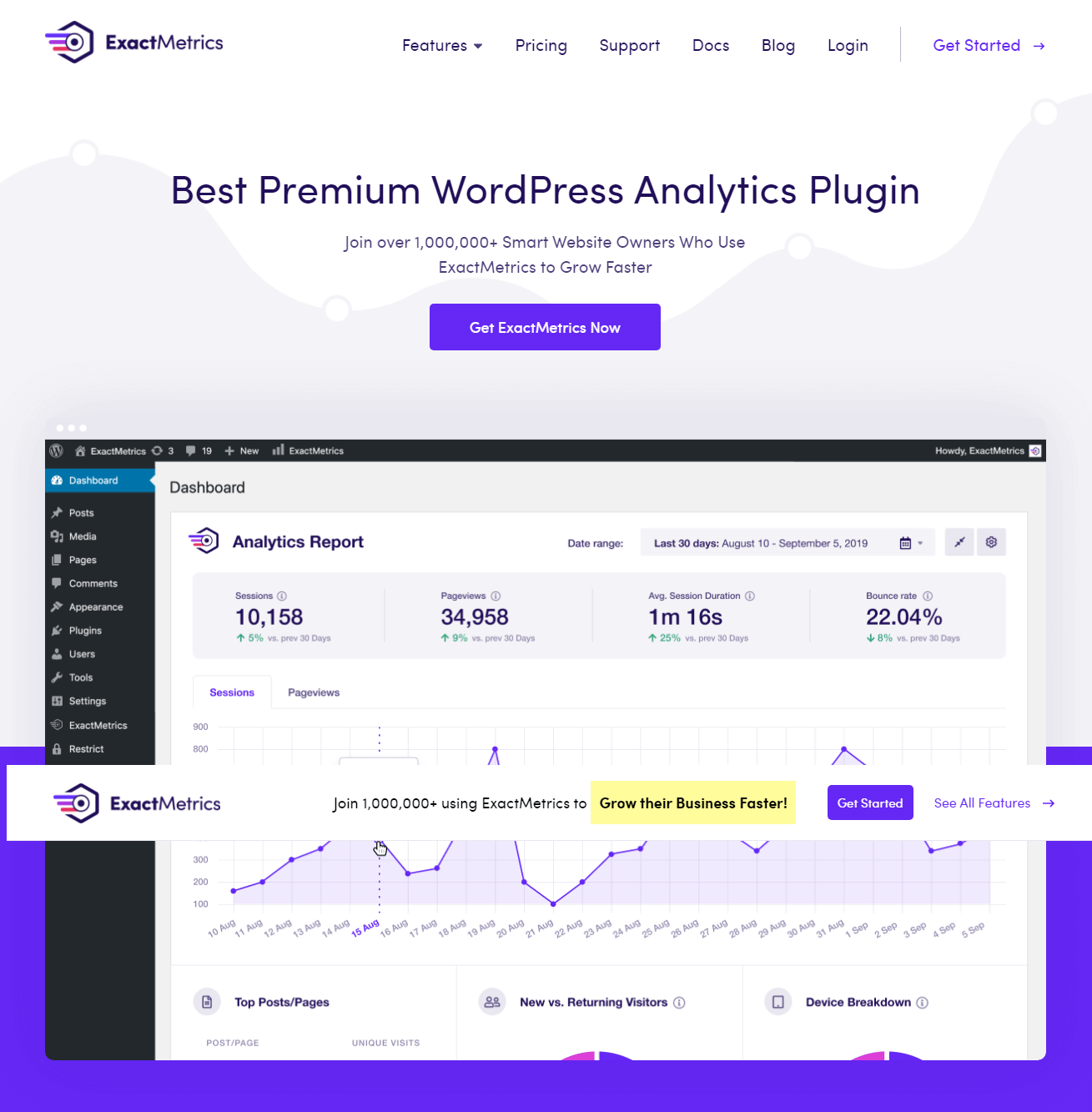 By using this social media analytics WordPress plugin, you can get real-time data for visitor count and traffic source details. Page reports and in-depth Publish reports provide performance details for each post or page on your website, allowing your analytics data to be further segmented. It is one of the best WordPress plugins for social media analytics
You can segment your traffic by focus keywords in Yoast SEO
If you have an e-commerce site, you can benefit from the excellent e-commerce tracking feature developed to view your e-commerce store statistics.
Offers easy tracking of custom events to create your own viewing conditions
It provides you with the analysis statistics of which search engines are logged in
In addition, you can see the operating systems and which mobile brand visitors visit your site.
6. Analytify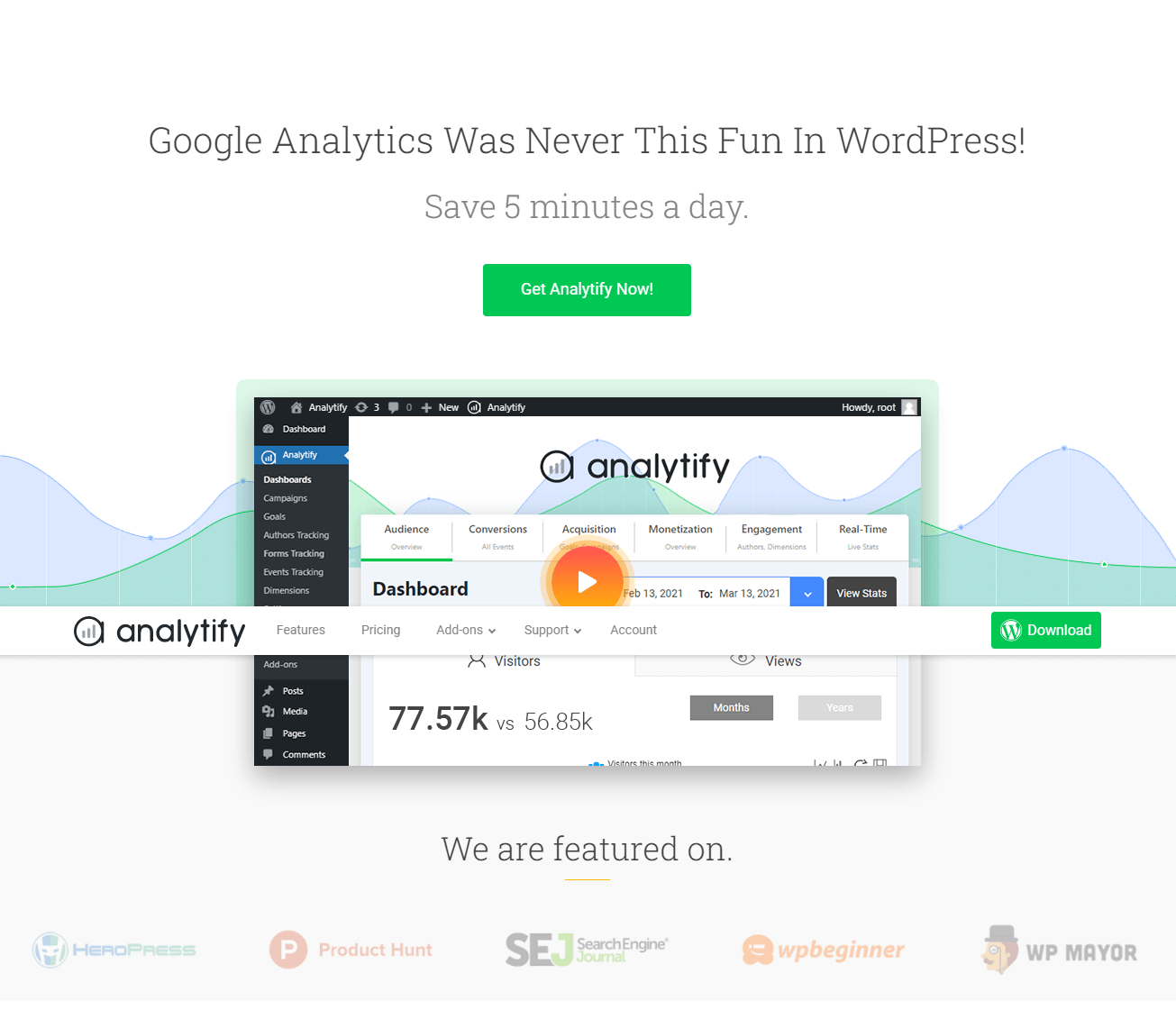 Analytify helps you add the Google Analytics tracking code to your site and lets you see detailed data without leaving your WordPress site. Additionally, after logging in as an administrator, you can view individual data on all pages on your site while visiting your site. Ranked among the best WordPress plugins for social media analytics
This plugin will show you how many engagements you have, where they come from, and from which social media networks. Measures conversion rate from social media posts
Offers a great dashboard to see how many people are visiting your website, where they're coming from, and tags and categories are getting the most
You can export analytics data to XML, CSV, or TSV files
There are statistics for each page on your site. You can see many features, such as how many visitors come to the page and how many times they return.
Statistics of the last 7 days will be reported to you by e-mail.
Even if you do not have any software knowledge, you can easily use this plugin.
You can see how long users spend on your site in the dashboard.
7. Parse.ly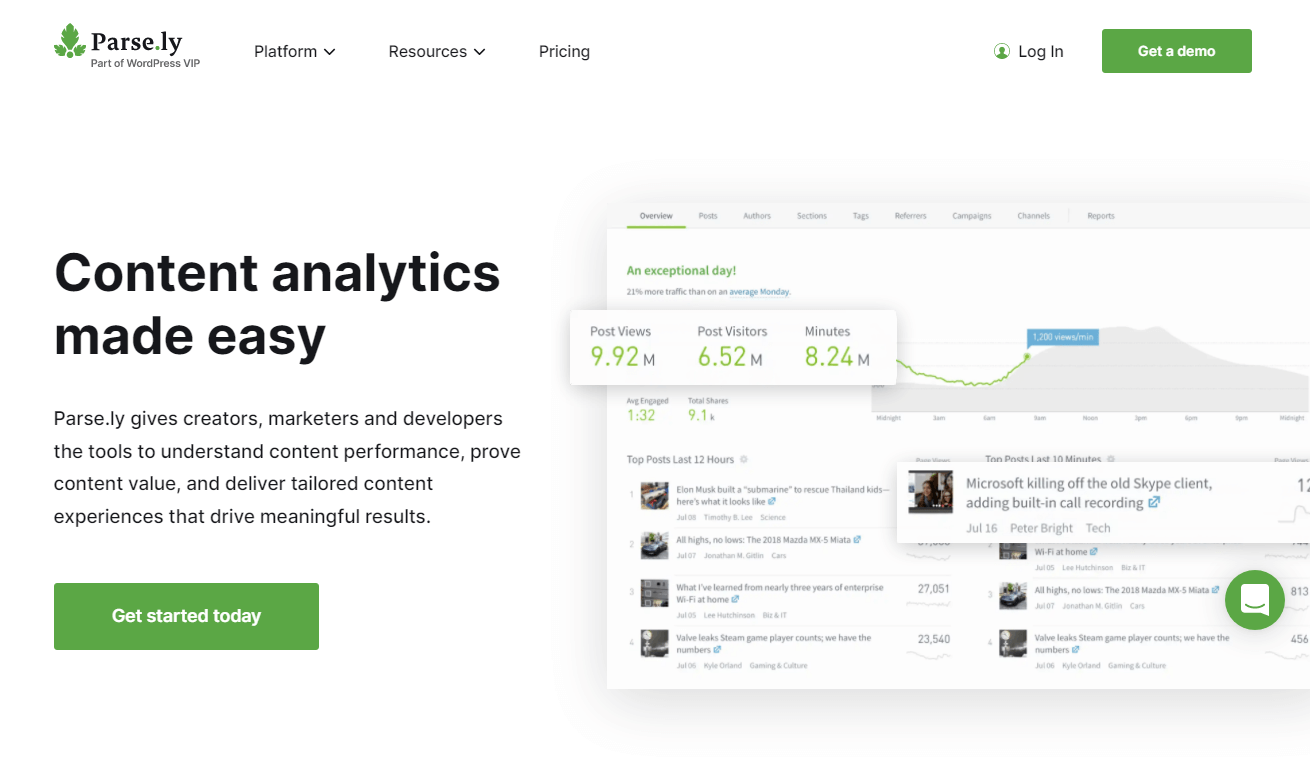 Parse.ly is a platform for developers, creators, etc. it is the best social media analytics plugin for WordPress and is made for good results.
It finds your data errors and queries and transfers them to you.
You can see that the audience came to your site from anywhere (such as which operating system, social media account, or device) you can see, and you can see what attracts more attention to your site
Automatically adds the meta and JavaScript data for your site without you adding it
8. Rank Math SEO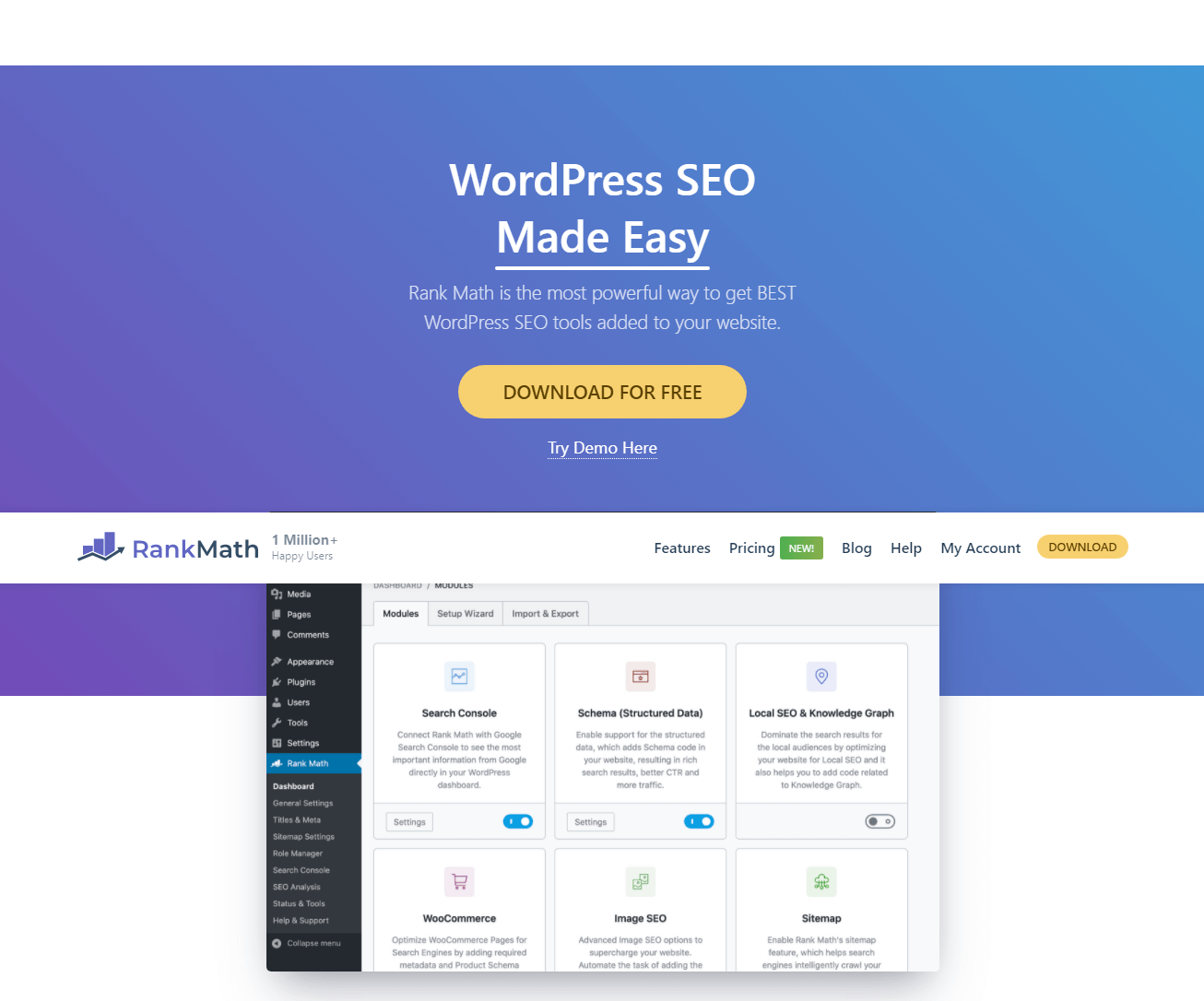 It is a premium Social media analytics WordPress plugin that combines the features of many SEO tools in one package and helps you increase your traffic by providing effective control over your on-site SEO.
Thanks to the SEO analysis tool it offers, you can easily perform an SEO audit of your website.
It is integrated into the Google Search Console and provides general information about your site directly in WordPress.
You can make your site strong by using 30 detailed SEO tests.
If you can't think of your keyword, then Rank Math will automatically start suggesting keywords based on Google keyword suggestions.
You can enter any 3rd party URL, and Rank Math will automatically import the Schema from that URL.
Even if you are just starting out, you should know if your site is among the most competitive websites. With Rank Tracker, you can find out the position of your website in the ranking list.
This helps you see all your Google Analytics data inside your WordPress dashboard, along with advanced features. Thus, you can get a meaningful idea of how well or badly your website is performing in Search Engines.
Conclusion
We have come to the end of another blog. We hope this blog has been helpful to you. Site analysis is not something that is easy and quick; it takes time and making the right analysis will increase your site's traffic. Feel and celebrate the power of Social Media Marketing! We answer all the questions on the Social media analytics for the WordPress blog.