Creative Social Media Post Ideas for Different Types of Businesses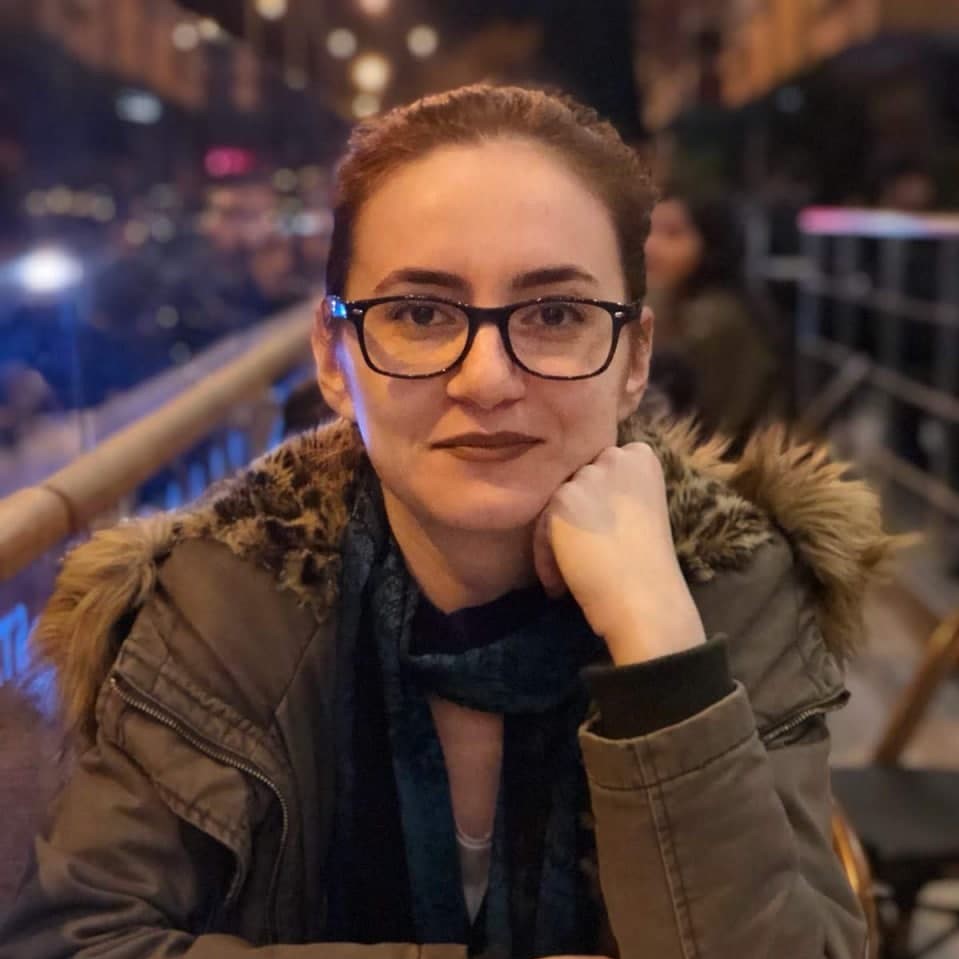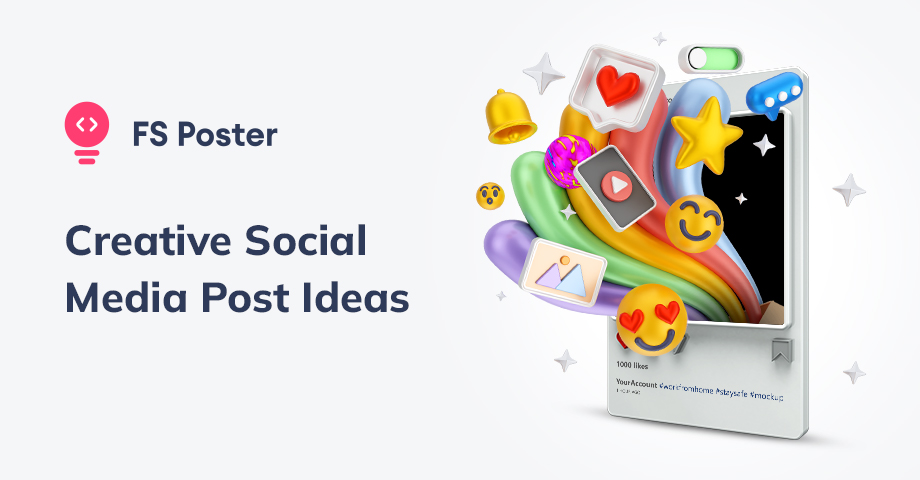 Digital marketing tips
Dec 09, 2022
Updated at: Jan 25, 2023
Are you looking for some creative social media post ideas for your business? If so, you have come to the right place! In this blog post, we will discuss different types of businesses and how to create posts that are specific to each one. So whether you are a real estate, a bank, or a nonprofit, we have got you covered!
Why should you use different content for each business?
Creating content that is tailored to each business can help you better engage your target audience. For example, if you are a real estate company, your content should focus on topics related to the local housing market and home-buying trends. On the other hand, for a bank, posts about financial literacy, budgeting tips, and money-saving strategies would be more appropriate.
Using content that is relevant to your business and resonates with your target audience can increase engagement on your social media posts. This can lead to more followers and a wider reach for your brand.
Social media content ideas for nonprofits
For nonprofit organizations, social media can be an effective tool for getting the word out about their mission and rallying supporters. Here are some ideas to get you started:
Share success stories from those whose lives have been positively impacted by your work. This is a great way to show potential donors how their contributions make a difference in the world.
Highlight upcoming events or fundraisers and ask followers to participate or support in some way.
Feature guest posts from those who have been actively involved with your organization, such as volunteers, staff members, event sponsors, etc. This helps to give a human face to the mission and build relationships with supporters.
Encourage followers to take action by sharing short videos of people in the community talking about why they believe strongly in your mission and what their work means to them.
Give followers an inside look at what you're doing behind the scenes or share updates from projects in progress. This helps supporters feel connected to the mission and encourages more engagement.
Use social media to tell the stories of those affected by your initiatives. This can help bring awareness to important issues that may not be getting enough attention from mainstream media outlets.
Run contests or giveaways for followers who share or comment on your posts, use a certain hashtag, etc.
Post relevant articles, news stories, and other content related to your organization's mission. This helps followers stay informed about key issues and shows them that you care about what they're interested in as well.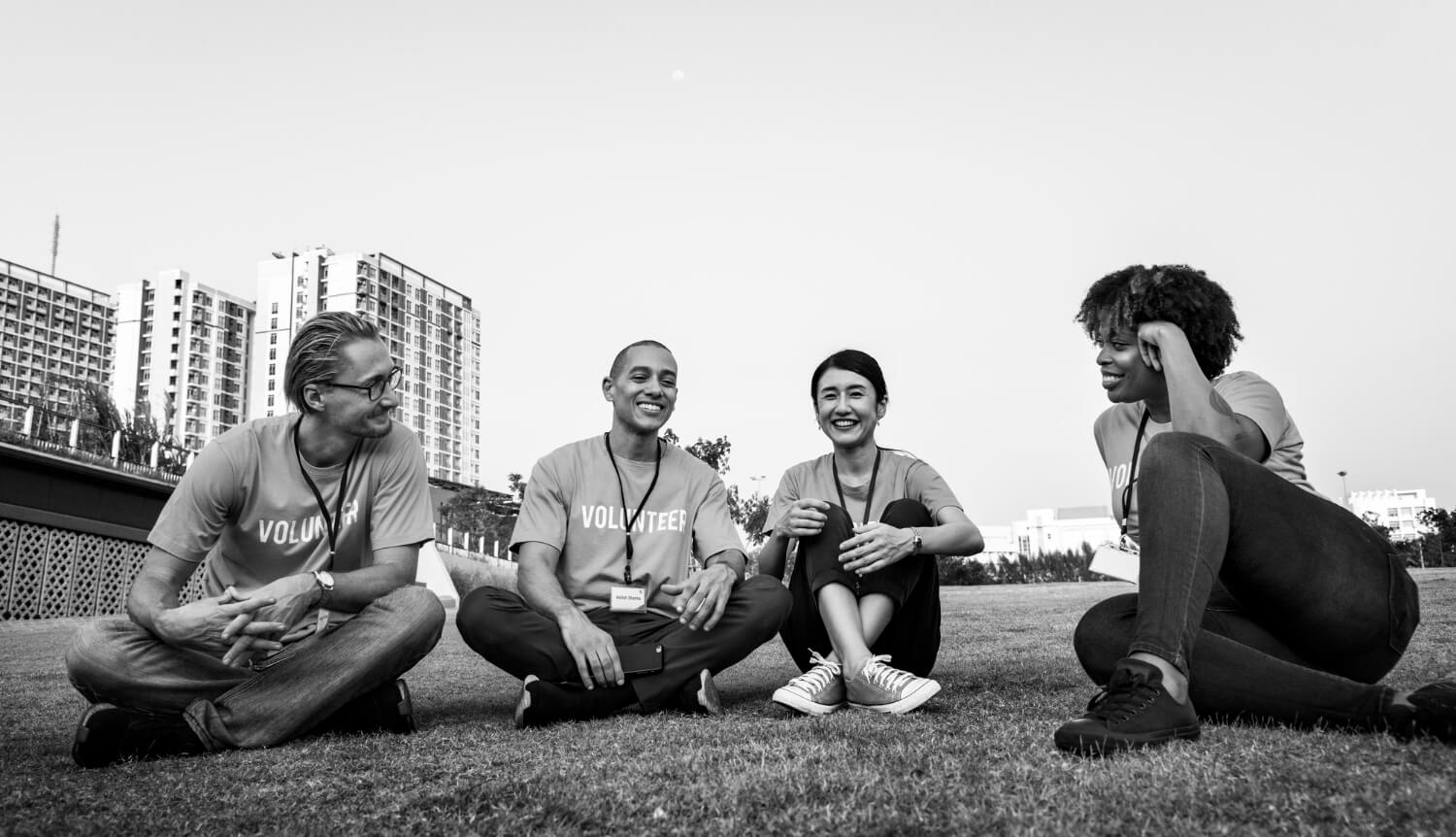 Social media content ideas for real estate agents
Real estate agents can use social media to reach a wider audience, promote their listings and build relationships with potential clients. Here are some creative ideas for posts:
Share your professional experience: Showcase your knowledge and skills by posting about local real estate trends or tips and advice on buying or selling a home.
Host a virtual open house: Share a live tour of available property, and encourage viewers to ask questions.
Celebrate your successes: Show off the homes you've successfully sold or leased by posting photos of them with captions highlighting their features.
Introduce yourself: Write engaging bios that give potential clients insight into who you are and what sets you apart.
Share listings: Create posts to showcase your current listings, complete with detailed descriptions and high-quality images.
Show off the neighborhood: Highlight local hotspots, attractions, and amenities near available properties in your area.
Offer helpful resources: Give viewers easy access to resources, such as mortgage calculators and links to loan providers.
Feature client testimonials: Ask past clients for reviews, then post them on your social media accounts with their permission.
Connect with other real estate agents: Use social media to meet other agents in your area, discuss industry trends, and build relationships.
Invite viewers to visit your website: Use posts to drive traffic back to your website, where potential clients can learn more about you and the services you offer.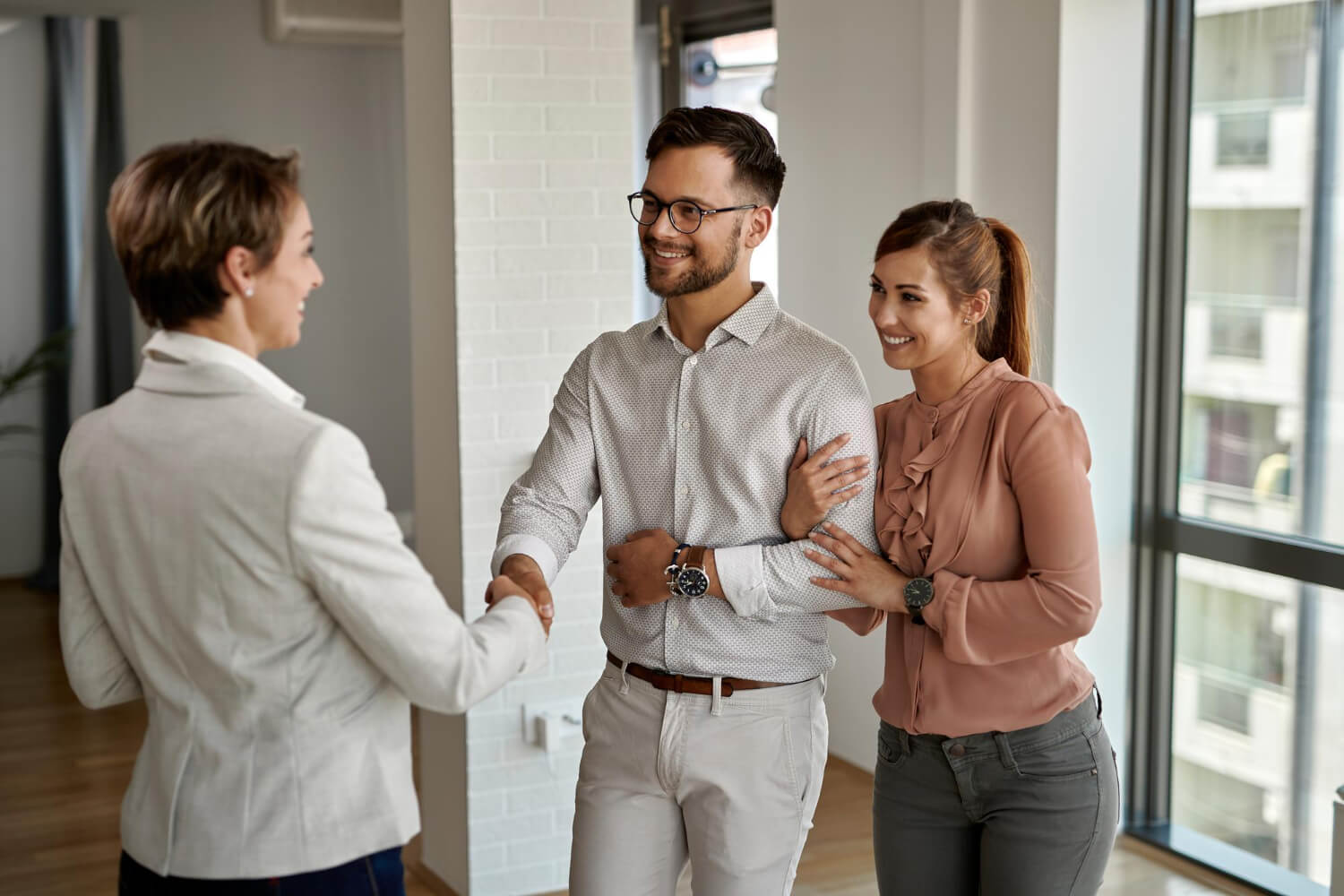 Social media content ideas for banks
Banks are always looking for ways to engage their customers and attract new ones. To ensure success, banks must come up with creative social media post ideas that will capture the attention of followers and encourage them to take action. Here are some creative social media post ideas for banks:
Feature a customer: Highlight a customer's success story on your social media pages. Share how you were able to help them with their financial needs and how it has made a positive difference in their life.
Quiz: Create an engaging quiz about saving money and budgeting, and offer prizes or discounts for those who get the most questions right.
Financial tips: Share useful financial advice and budgeting tips with your followers. It may help them to better manage their finances and make more informed money decisions.
Education campaigns: Use your platform to promote financial literacy by creating educational campaigns that focus on topics such as saving, investing, debt management, and more.
Contests: Host a contest or giveaway and offer prizes such as gift cards, free products, discounts, and more. This can help to engage your followers and increase brand loyalty.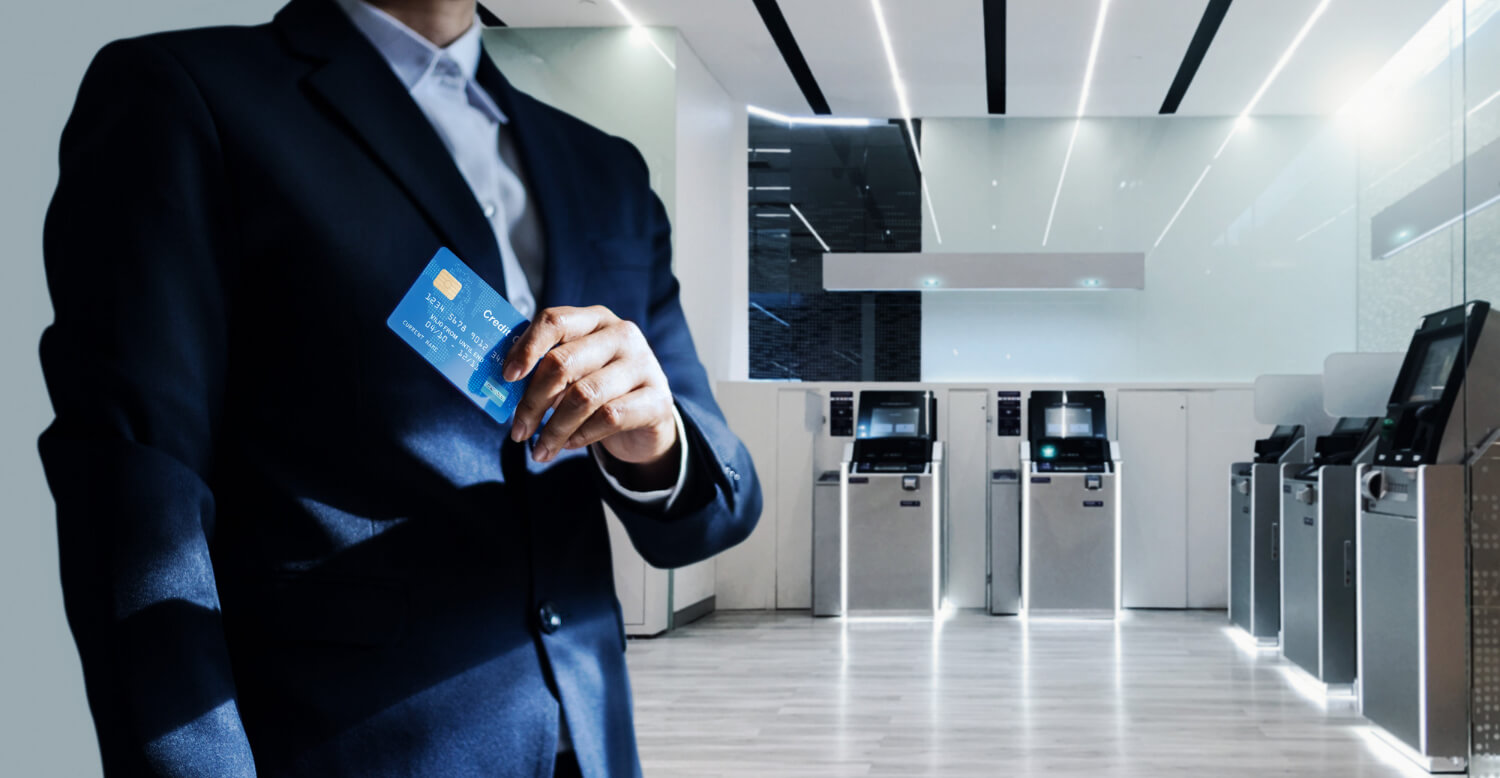 Social media content ideas for the jewelry business
Here are some of them:
Feature products with customer reviews and testimonials: Use your customers to showcase the quality of your jewelry pieces by featuring a story or review along with an image of their purchase. This can help potential buyers learn more about your products and build trust in your brand.
Offer product styling ideas: Show off how different pieces of jewelry can be styled together. You can use your existing customers as models or try out different styling ideas with dummy pieces from a mannequin.
Spotlighting special occasions: Whether it's a birthday, anniversary, or another special event for one of your followers, create special posts to celebrate their day and feature the perfect piece of jewelry for the occasion.
Share behind-the-scenes content: Show your followers what goes on in the creative process. You can post photos or videos from the design lab, interviews with designers and other experts, or close-ups of different components that come together to make each unique piece.
Repost user-generated content: Encourage your customers to share how they're wearing their jewelry pieces and repost the photos to your page. This is a great way to get more exposure for your brand while also showing appreciation for your fans.
Run contests or giveaways: Engage with followers by hosting fun social media contests or giveaways. Ask customers to answer a question, share their favorite jewelry pieces, or post photos of themselves wearing your designs for a chance to win prizes.
Promote special campaigns: If you're having a sale or running any type of promotional campaign, be sure to promote it on social media. You can use visuals and creative captions to get the word out.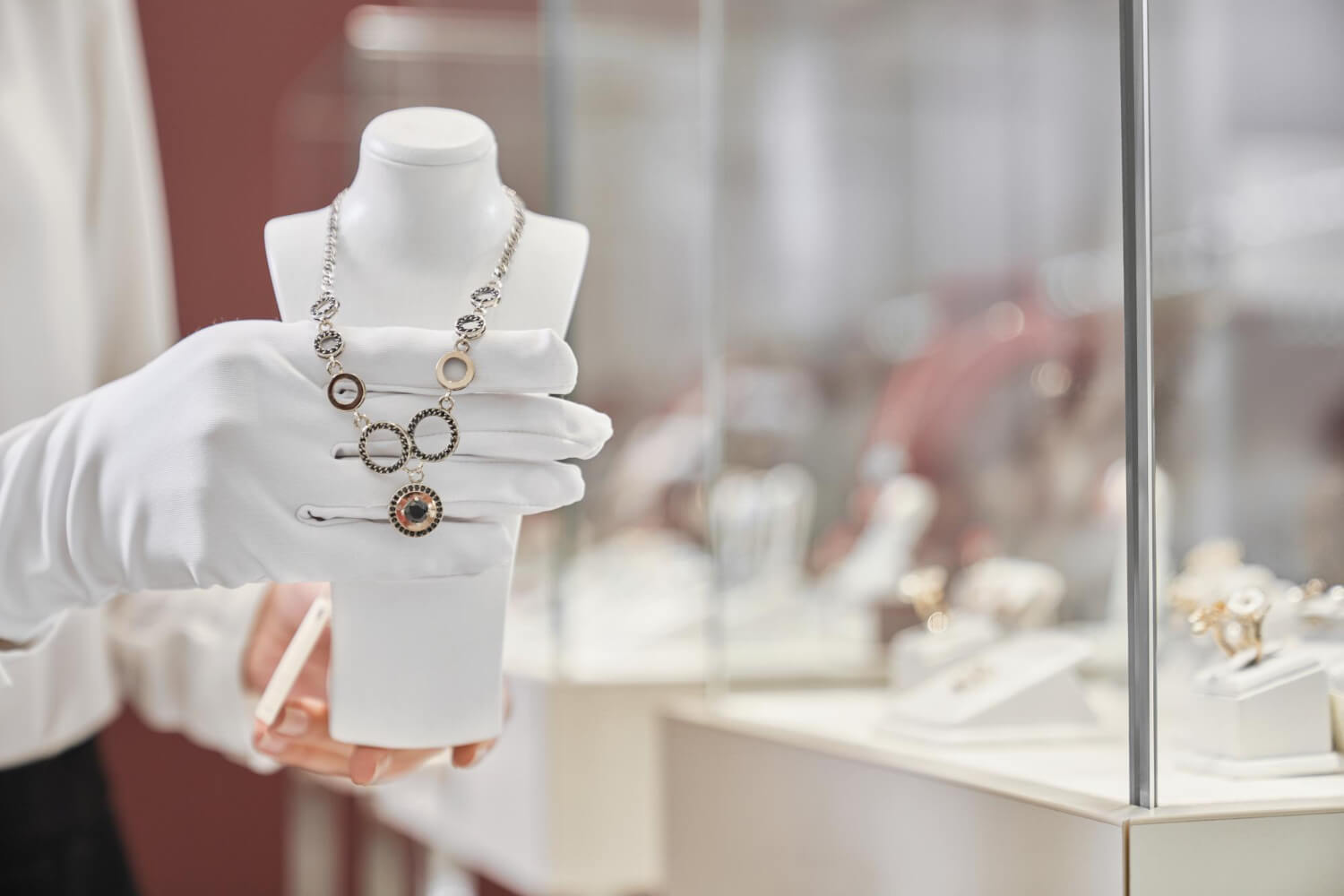 Social media content ideas for churches
Churches have unique opportunities for creating engaging content on social media. Here are some ideas for your church's social media posts:
Post inspirational quotes from spiritual leaders and scriptures.
Share stories of how the church has impacted its members' lives or the community.
Ask questions to get people talking and participating.
Create polls about topics relevant to your congregation.
Share photos and videos of church events, such as service projects or special talks.
Mention other ministries in the community that could be beneficial to members.
Feature guest speakers and their messages on social media.
Post reminders for upcoming services or events.
Promote causes that the church supports or is involved in.
Share uplifting and encouraging content to keep people motivated and connected to the church.
Create funny memes related to faith, scripture, or other spiritual topics.
Use video and live streaming to give members an inside look at what's happening at the church.
Highlight staff members and their contributions to the congregation.
Share devotional videos or Bible studies that can help people grow in their faith.
Encourage members to share photos and stories of how they are living out their faith.
Create content around holidays and special occasions, such as Easter or Christmas.
Hold online Bible studies and prayer meetings for members who can't attend in person.
Post links to helpful resources related to faith, family, and community.
Invite people to join the church's social media channels.
Share tips on how people can be more involved in the church and its activities.
Share updates on local, national, and international news related to faith.
Create content that celebrates milestones or accomplishments of members of the church as a whole.
Ask people to share stories of answered prayers they have experienced in their lives.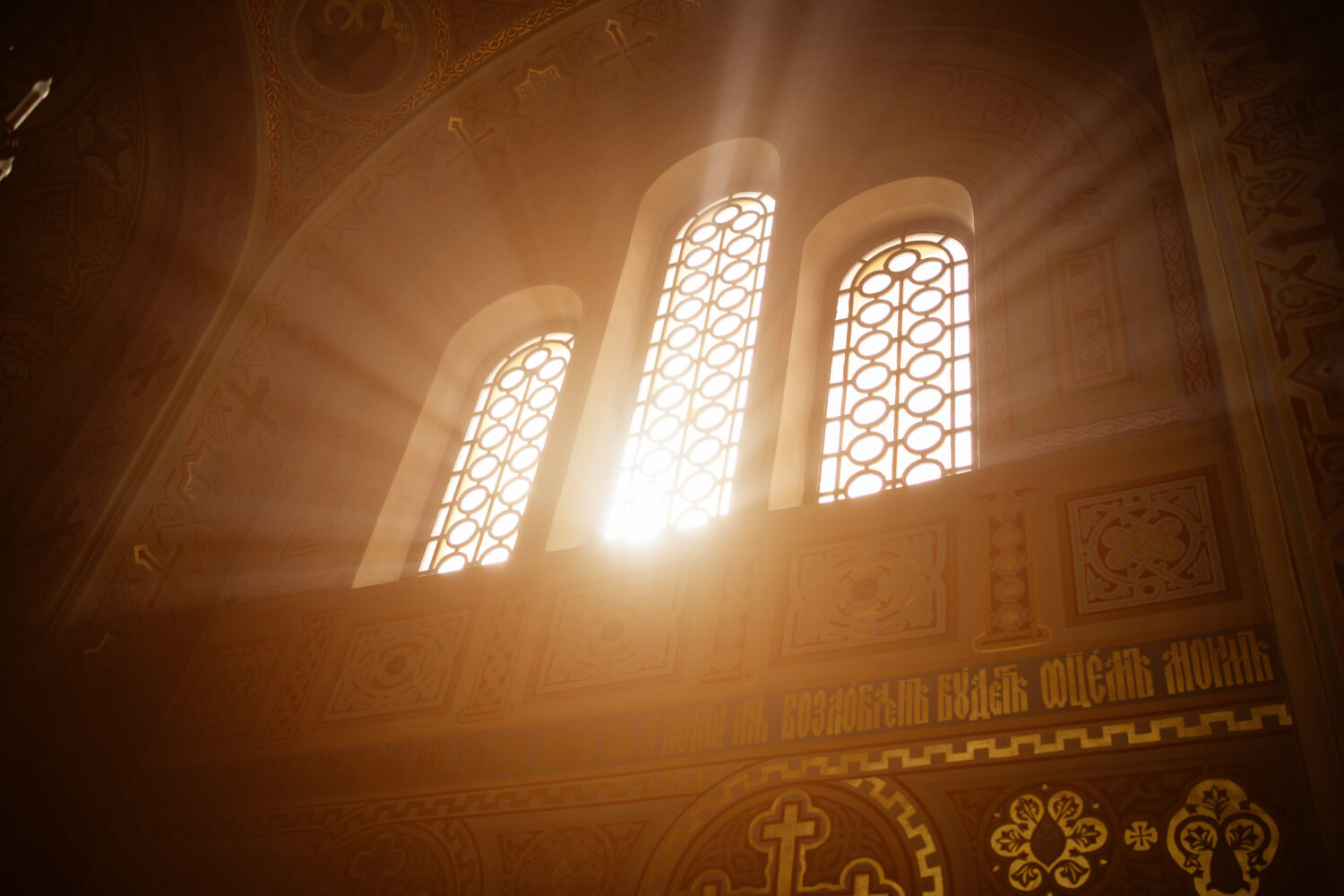 Social media content ideas for ecommerce
When it comes to ecommerce businesses, one of the most powerful tools for engaging with potential customers is social media. You can use creative social media post ideas to showcase your products, share discounts, and promotions, and provide helpful tips to keep your followers engaged. Here are some creative social media content ideas for ecommerce businesses:
Feature a customer review or testimonial: Showcasing real customer reviews and testimonials provides valuable social proof that can help convert website visitors into paying customers. Be sure to get permission from the customer before you post their review on your page.
Post an image of a product in use: An image of someone using your product can give potential customers a better sense of how they can use the product in their daily life.
Share special discounts or promotions: People always love to save money, so why not share your latest coupons and promotional codes with your followers?
Highlight customer success stories: Show off some of your most successful customers and how they've used your product to benefit their lives.
Show behind the scenes: People love getting a peek at what goes on behind the scenes. Share an image of your team or a video of you in the warehouse or taking calls with customers.
Ask customers for feedback: Feedback is essential for improving your business. Ask your followers for their opinion on your product or service to get valuable insights.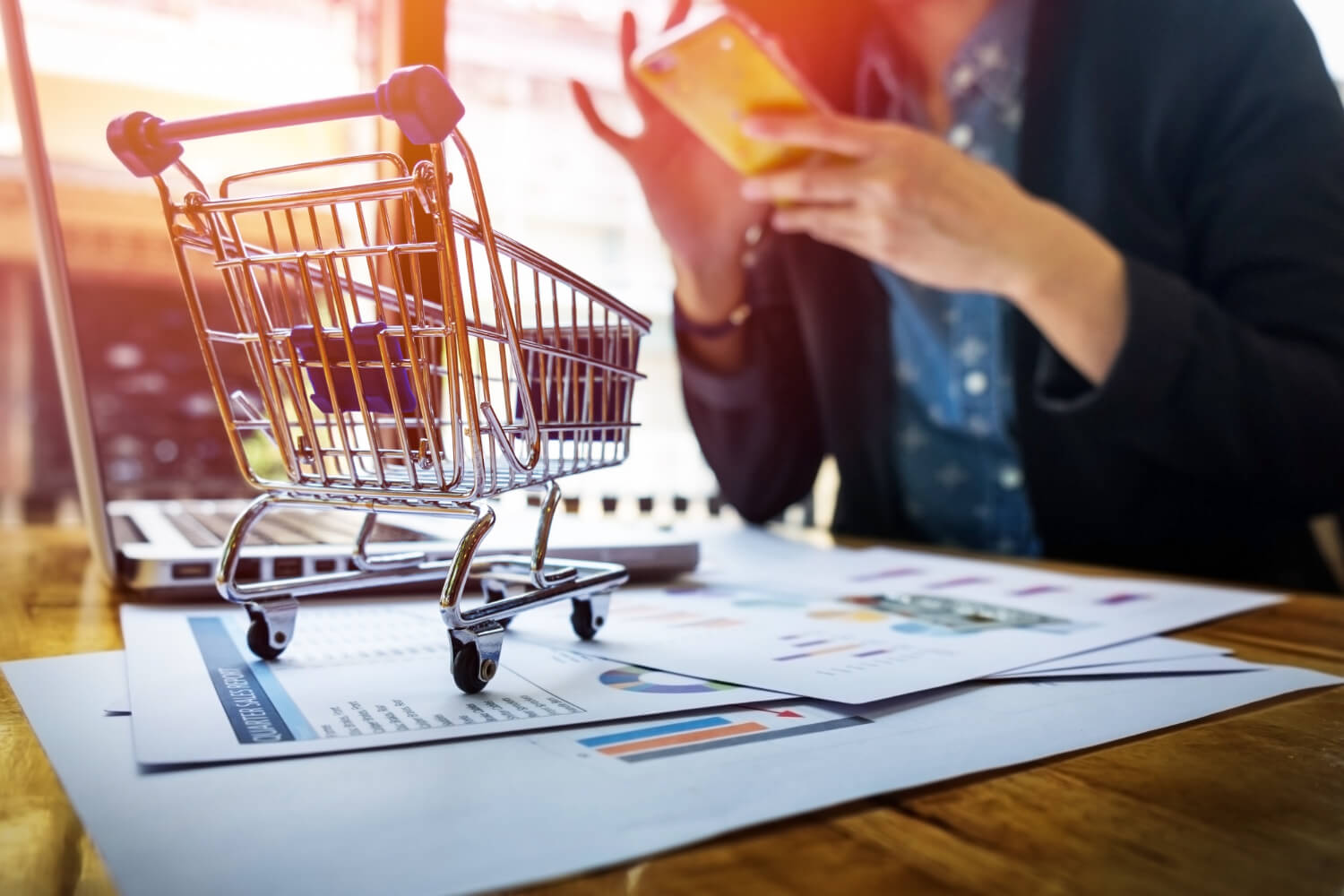 Social media content ideas for education
Educational businesses can use social media to share their mission, promote new classes and programs, and connect with students and their families. Here are some creative post ideas for educational businesses:
Share student success stories: Highlight achievements by current or former students and provide a glimpse into what makes the educational business unique.
Share tips or advice on the best teaching practices: These posts can be helpful to both current and prospective students.
Feature student artwork or projects: People love seeing the unique creations of their peers, so don't hesitate to share some of your best work!
Ask questions related to the educational field: This can help start a dialogue with students and their families, as well as give you insights into what they're thinking.
Post relevant news articles or industry developments: Be sure to include your own perspective on the story so that people know why it matters to you and your business.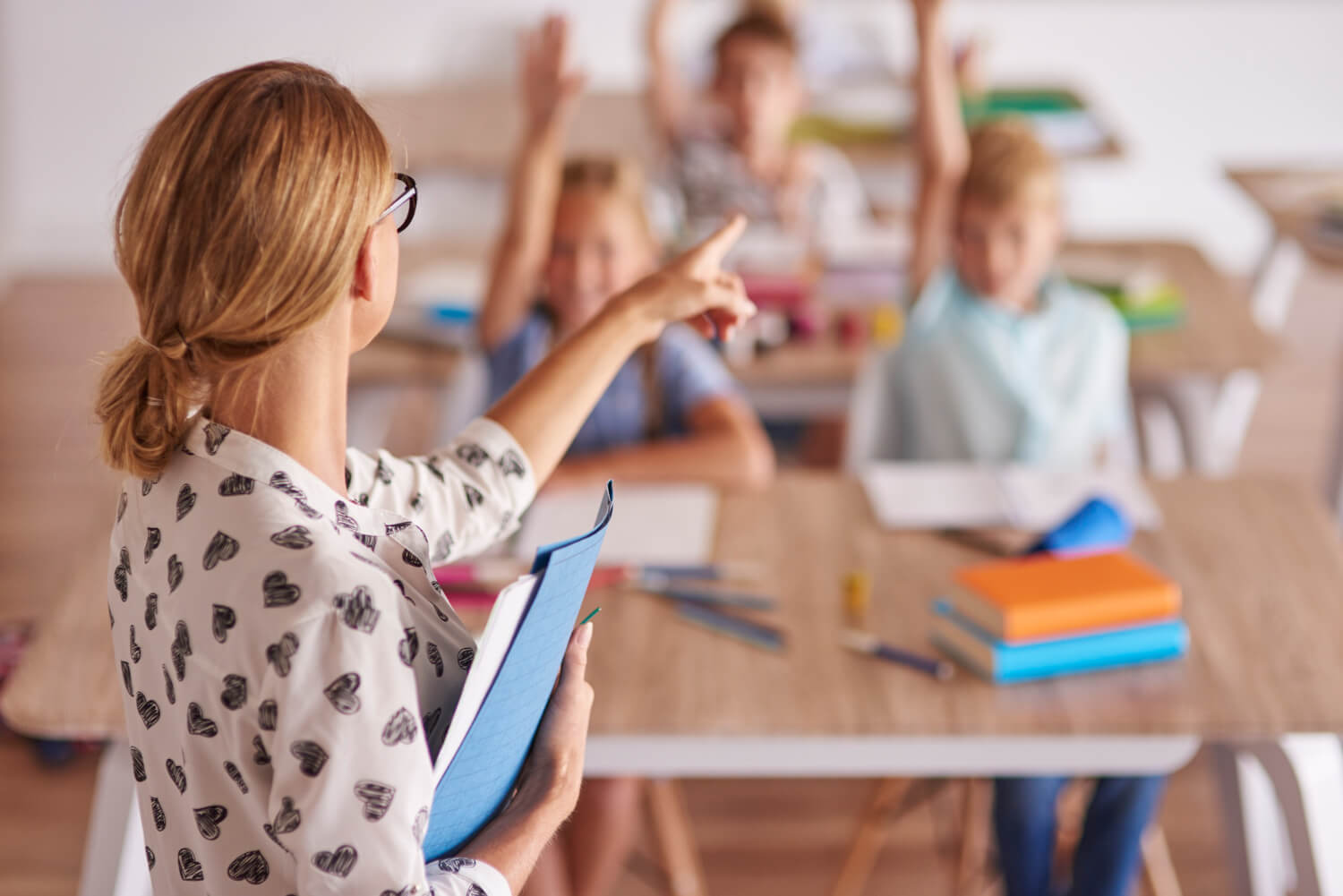 Social media content ideas for financial advisors
Financial advisors can use social media to establish themselves as thought leaders in the industry. Posts could include:
Tips and tricks for managing personal finances
Highlighting financial-related news stories and articles
Offering advice on investing strategies
Sharing resources related to budgeting, taxes, and other financial topics
Providing relevant statistics and data
Explaining basic financial concepts in an easy-to-understand way
Showcasing client success stories
Offering special promotions or deals to followers.
Social media is also a great way for financial advisors to connect with their clients on a personal level. Posts might include:
Personal stories or anecdotes
Behind-the-scenes shots of the office
Introducing team members
Showcasing charitable initiatives, they're involved in
Sharing photos from events they attend
Giving a glimpse into their hobbies and interests.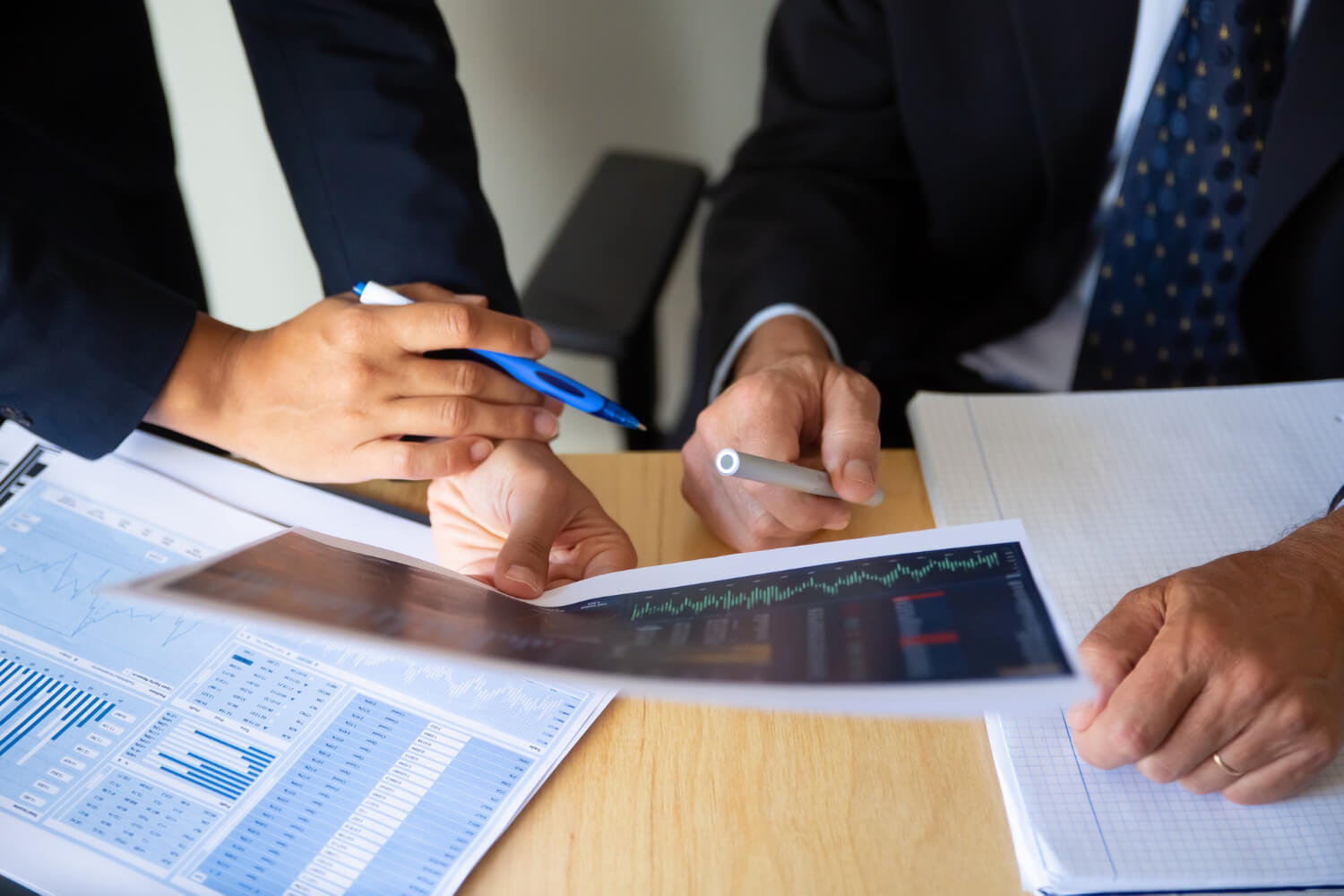 Social media content ideas for graphic designers
Graphic designers have a unique opportunity to showcase their skills on social media. Here are some creative post ideas for graphic designers:
Create engaging visuals that showcase your design work. Include before-and-after images of the logo or web design projects you've completed
Put together weekly inspiration boards featuring trending colors, fonts, and textures
Post tutorials related to graphic design, such as how to create a watermark in Adobe Illustrator or how to lay out a poster in InDesign
Share behind-the-scenes images of your workspace or the process you go through when designing a project
Create visuals with quotes from famous graphic designers or motivational sayings
Participate in design challenges and feature the results on your social channels by creating your own templates with free online tools like Wepik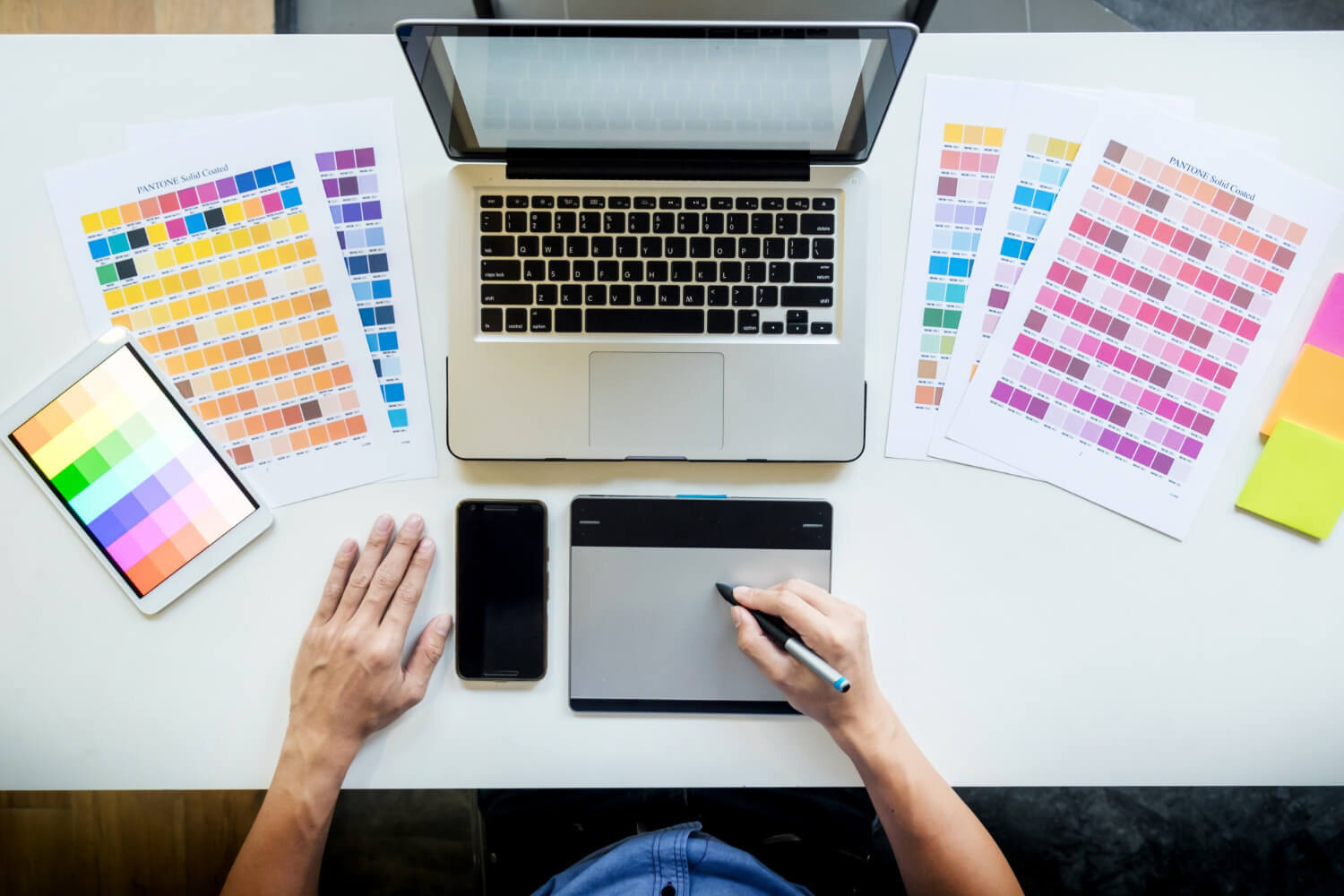 Social media content ideas for hotels
Hotels can use social media to connect with their customers and promote their services. Here are some creative ideas for hotel-related social media posts:
Feature customer photos from around the hotel: Ask guests to share photos of themselves enjoying the amenities or activities that your hotel offers, such as a poolside cabana or room service.
Share updates on hotel events and happenings: Keep customers informed about upcoming events, such as live music performances or special promotions for the week.
Announce holiday specials and packages: Let customers know ahead of time when special offers will be available so they can plan their vacations accordingly.
Promote local attractions and activities: Encourage customers to explore the city by highlighting nearby restaurants, museums, parks, and more.
Post-behind-the-scenes content: Showcase the people who work at your hotel by giving a glimpse into their daily lives as they create memorable experiences for guests.
Share reviews from satisfied customers: Highlight the positive experiences that guests have had at your hotel and use social media to spread word-of-mouth marketing.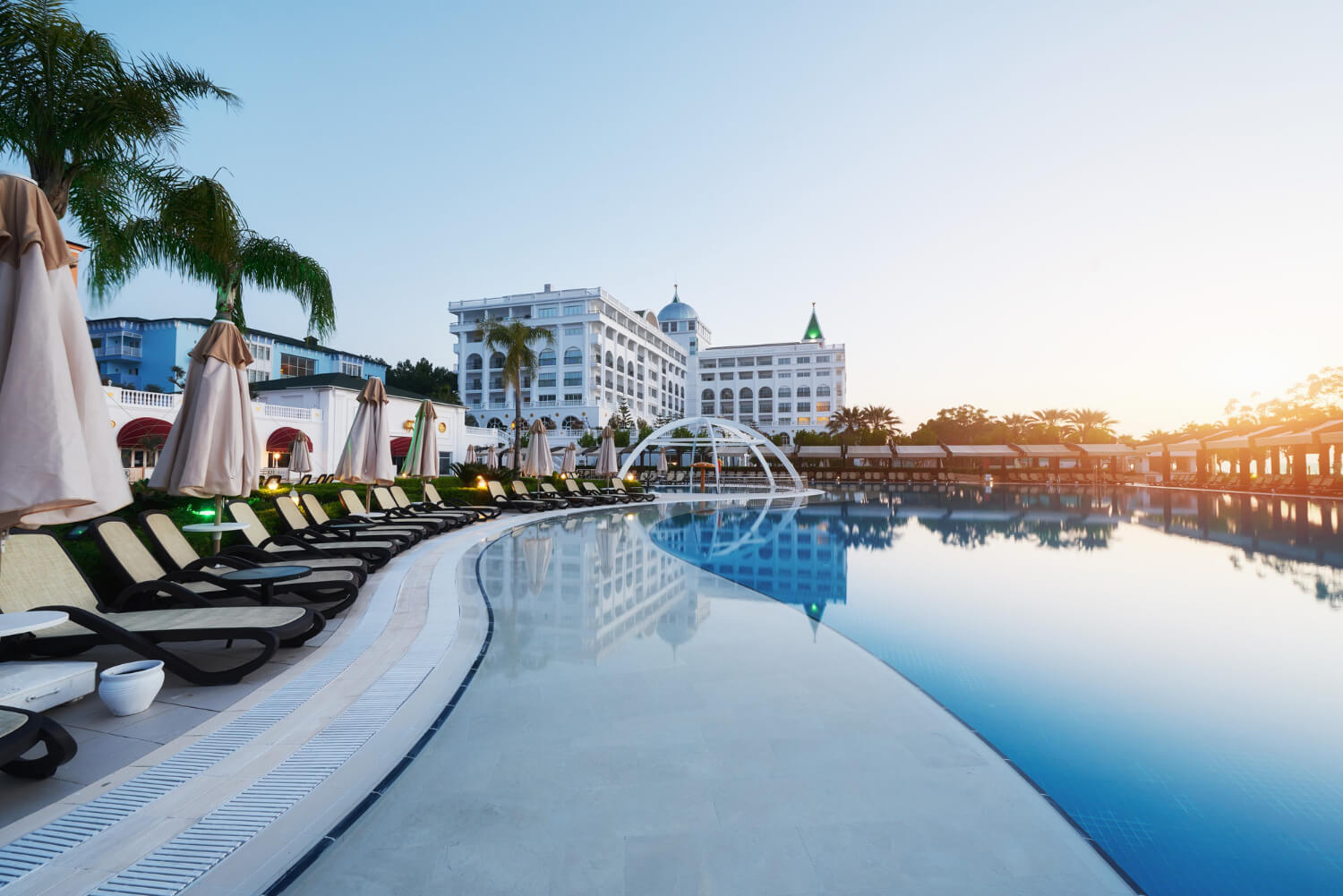 Social media content ideas for life coaches
As a life coach, your content should be inspiring and motivating. Here are some ideas to get you started:
Share inspirational quotes or stories related to mentorship, coaching, or personal growth.
Offer advice on maintaining healthy relationships with others.
Post tips for improving one's daily habits and routines.
Host weekly Q&A sessions with your followers and provide them with advice.
Share content related to the successes of the people you have coached or mentored.
Ask questions that spark conversations around self-care, relationships, and personal growth.
Highlight any upcoming events, webinars, or workshops that you are hosting.
Post photos of yourself or your clients participating in activities related to coaching, such as yoga, running or meditating.
Follow up with your clients and share updates on their progress.
Share videos of yourself providing life advice and tips for self-improvement.
Educate your followers on the benefits of coaching and mentoring.
Host virtual meetups with other life coaches or motivational speakers to share advice.
Share content about how to stay motivated and positive during difficult times.
Ask thought-provoking questions that can help spark meaningful conversations among your followers.
Offer free consultations or advice for those who need help with personal growth.
Post inspiring stories from your own life and the lives of your clients.
Share tips on how to stay organized, set goals and achieve success.
Highlight any awards or accolades you have achieved in the coaching world.
Create content that focuses on the importance of self-love and self-care.
Provide advice and tips for maintaining mental health in stressful times.
Share any online courses or books you have written related to life coaching.
Promote your one-on-one services and highlight any special offers or discounts.
Post activities or challenges that encourage your followers to take action and reach their goals.
Showcase the impact that coaching has had on your clients' lives.
Share stories of resilience, perseverance, and determination in order to motivate others.
Be a source of encouragement for those who are going through difficult times.
Ask your followers for feedback or suggestions on the services that you offer.
Create content about setting achievable goals and taking small steps to achieve them.
Share inspiring podcasts, videos, or TED talks related to life coaching.
Post content about the importance of having meaningful connections with others.
Provide resources to help people find the right coach for their specific needs.
Ask engaging questions that draw out your followers' opinions and experiences.
Share advice on how to build confidence and self-esteem in order to reach success.
Celebrate accomplishments from your followers and provide support and encouragement.
Share content about the power of setting boundaries in relationships, work, and life.
Highlight any changes or updates that you have made to your coaching services.
Remind your followers of the importance of self-care and taking time for themselves.
Create content around the different tools and techniques that you use while coaching.
Offer resources for those looking to learn more about life coaching and personal growth.
Encourage your followers to share their own stories of success, growth, and resilience.
Ask your followers to join in conversations about the different ways that coaching can help people.
Celebrate any anniversaries or achievements for your business and reflect on how far you have come.
Create content around the positive changes that your coaching services can bring to people's lives.
Share helpful tips for setting and achieving personal goals in all aspects of life.
Promote any special offers or discounts you are running for your coaching sessions.
Ask your followers to share their own tips for staying motivated and driven toward success.
Offer resources to help people find the right coach for their specific needs and goals.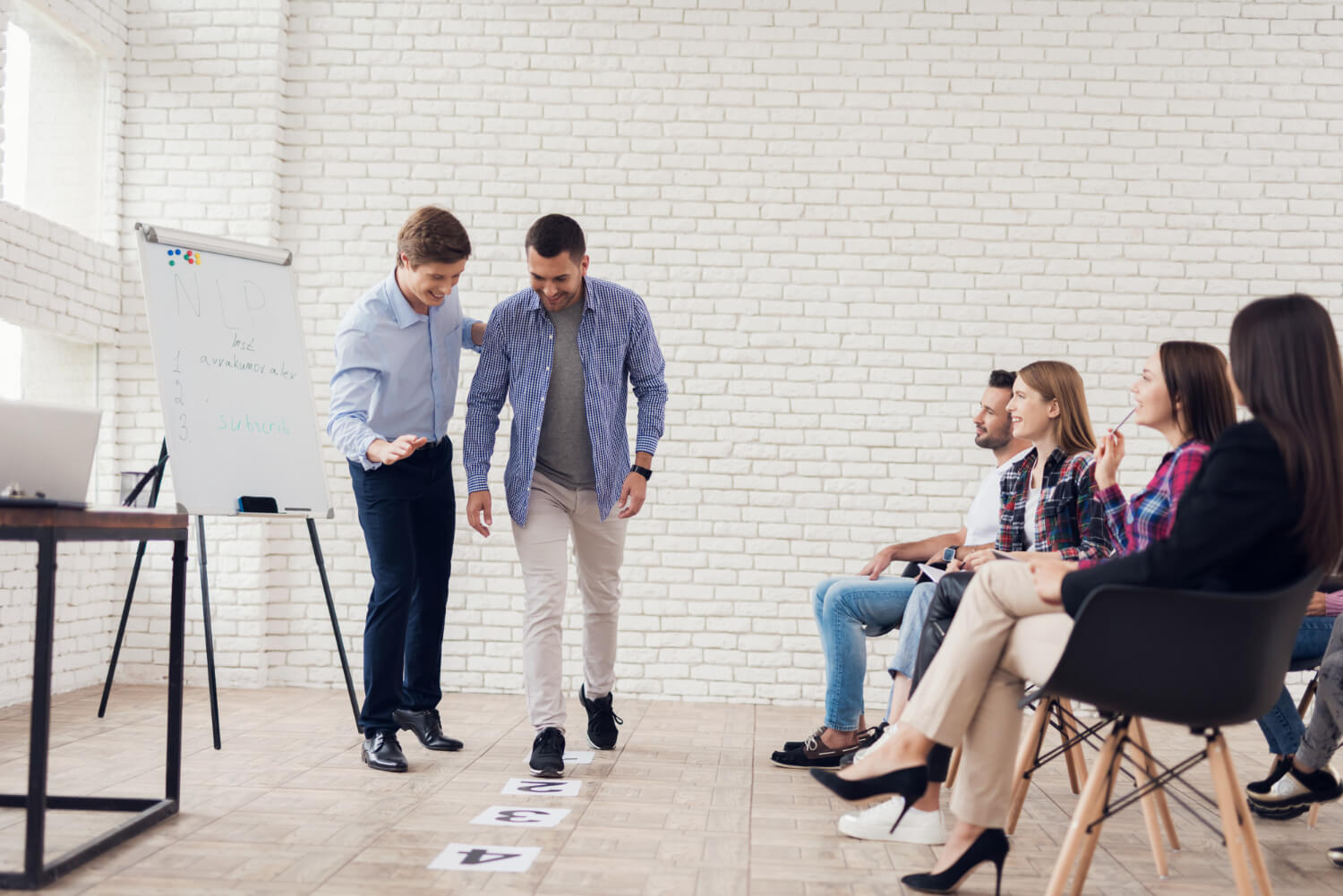 Social media content ideas for photographers
Photographers have a lot of creative potentials when it comes to social media. Here are some ideas for posts:
Showcase your portfolio: Post pictures from recent photo shoots and attach them to captions that explain the story behind the shoot.
Behind-the-scenes shots: Share with followers what goes into a successful photo shoot.
Tutorials: Teach followers tips and tricks related to photography, such as how to use manual settings or edit photos in post-processing software.
Quotes: Attach inspiring quotes about photography to beautiful images you've taken for maximum impact.
Celebrate holidays: Take advantage of seasonal opportunities to create relevant content, such as holiday-themed photoshoots.
Share customer stories: Feature the experiences and emotions of people who have used your services in a post.
Participate in challenges: Use social media, especially Instagram challenges to stay engaged with your followers; for example, post a photo every day for a week with the hashtag "#7daychallenge".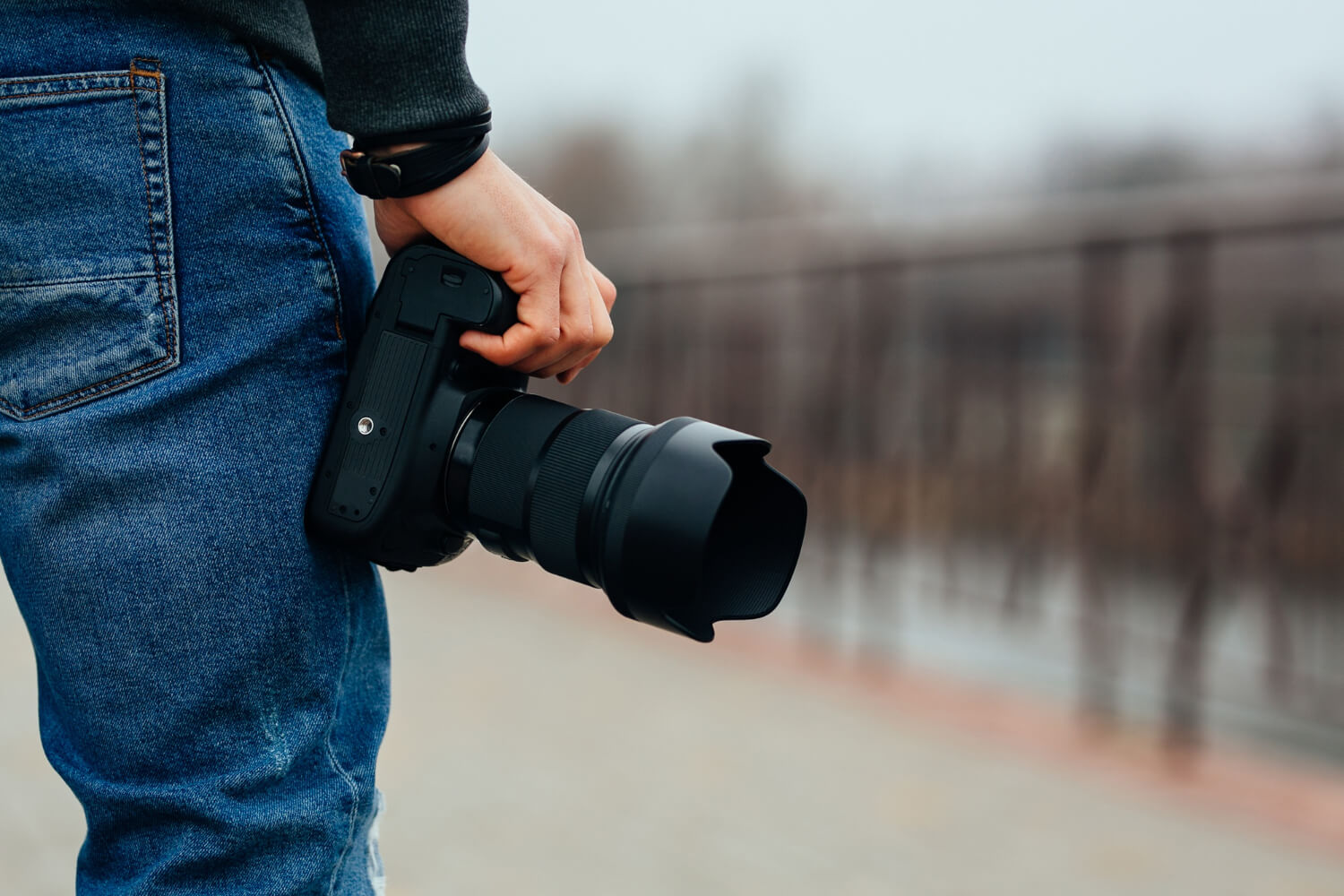 Social media content ideas for restaurants
Restaurants have a unique opportunity to use social media to their advantage. Not only is it a great way to get the word out about your restaurant, but it also allows you to engage with customers and connect with them on a deeper level. Here are some creative ideas for restaurants to use on social media:
Share mouth-watering photos of your dishes. People love looking at food photos, so make sure to showcase your best dishes on social media.
Create a series of posts featuring "Behind the Scenes" pictures or videos from your kitchen or dining area. This gives customers an inside look into what goes on in the restaurant and will help them feel more connected to your business.
Tell stories about how the restaurant got started, how you created certain dishes, or what makes a certain ingredient so special. You can even include pictures or videos of people in the kitchen working hard to create delicious dishes.
Ask customers to share photos of their meals and tag your restaurant in the post. This is a great way to increase engagement and give customers an incentive to visit your restaurant.
Share recipes for some of your signature dishes with step-by-step instructions on how to make them at home. People love trying out new recipes, and this encourages customers to come back and try the real thing.
Feature a "Chef of the Week" or other employees in each post, telling customers about their experience working for your restaurant and which dish they love to make the most.
Host contests or giveaways where you encourage customers to share photos of themselves enjoying one of your dishes with a unique hashtag. This is a great way to increase engagement and get more people to talk about your restaurant.
Post photos of staff members working hard in the kitchen or interacting with customers, as well as customer testimonials of their experience at your restaurant. This is sure to make customers feel good about coming back and promotes a family-like atmosphere.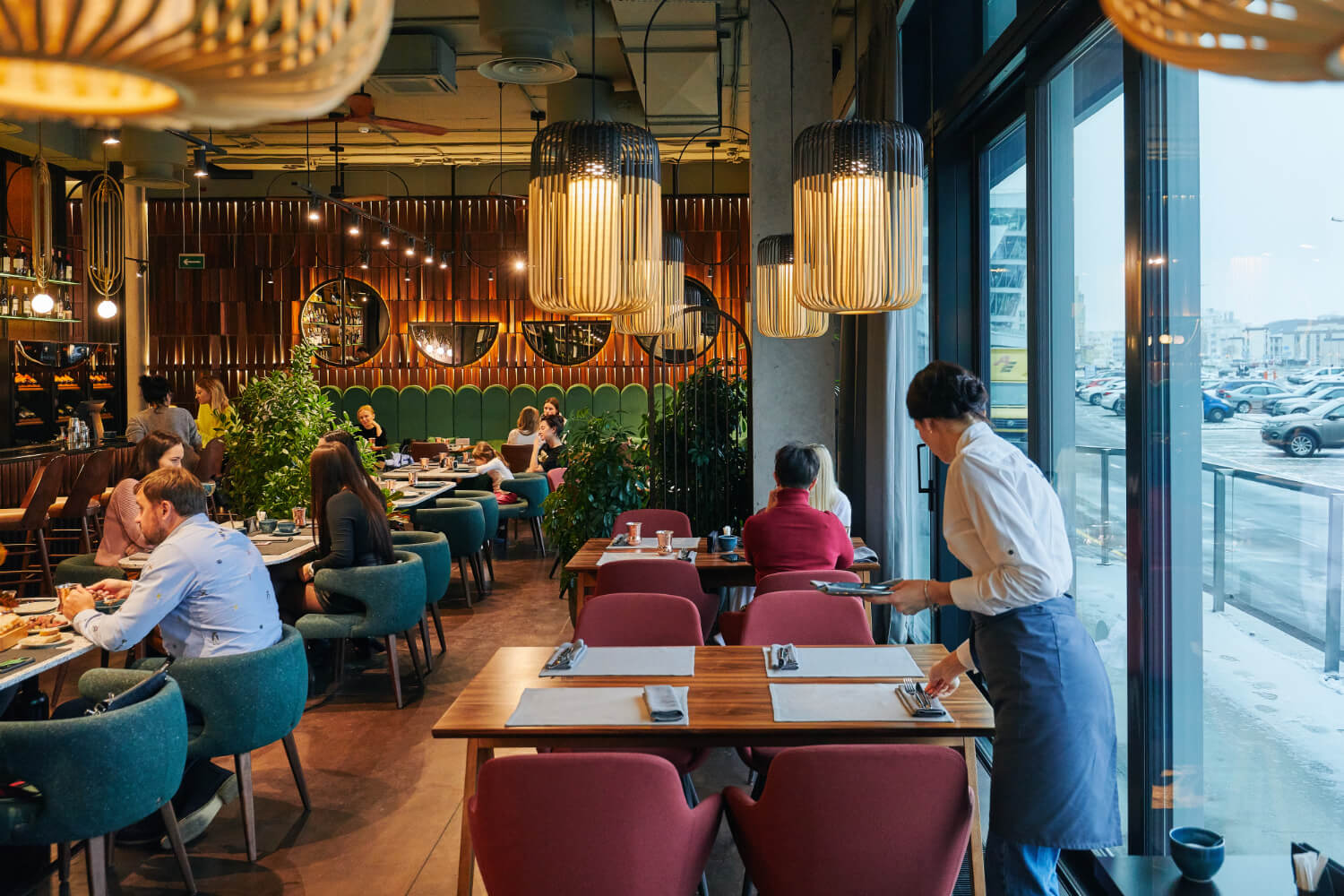 Conclusion
Creating compelling social media posts takes thought and effort, but it can be done. By focusing on the needs of your audience, understanding what content works best for each platform, and being creative with how you present your message, you can create social media posts that will engage your followers and help to build relationships with them. Whether you're a small business or a large corporation, every type of business can benefit from having an effective social media presence. Use the post ideas outlined in this article to help you create posts that will maximize engagement and reach your desired goals. With the right approach and dedication, you can make your social media platforms a powerful tool for success.