How to Select The Right Social Media Platform For Your Business?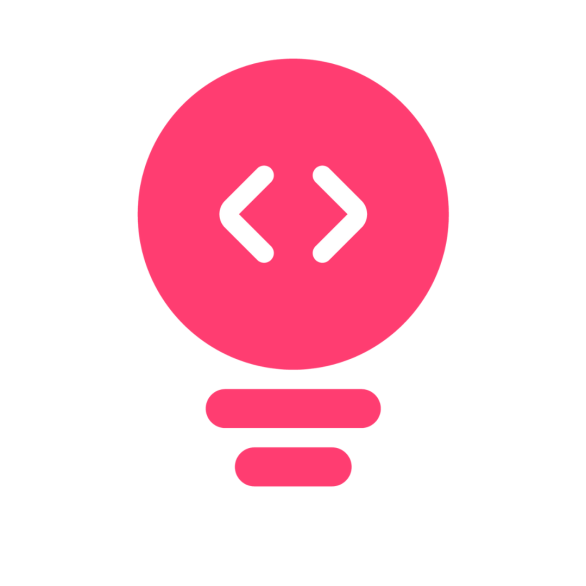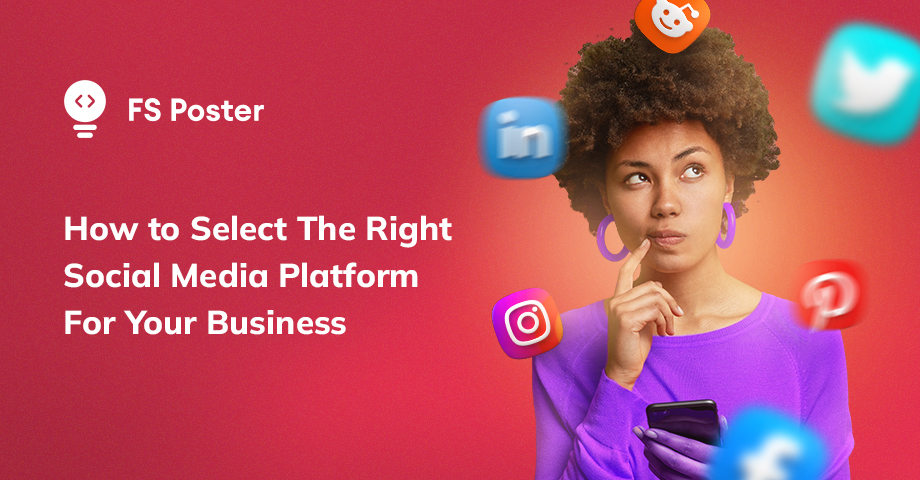 Social Networks
Jul 01, 2022
As a business owner you are constantly faced with challenging decisions such as having to choose your platform for posting content and content strategy. Before making these challenging decisions it is important to inform yourself on some of the important factors you might want to consider when laying out your business plan. Here are some steps you might want to consider to pick the right platforms and content strategy for your business.
Plan what to share on social media
Are you a small or large business owner? It is no news that most businesses now live on the Internet. This interconnection of networks is known to grow businesses fast in less time than it would have taken without it.
With a worldwide pandemic and a lockdown during which people could not meet face-to-face to discuss business matters and facilitate sales, having an online presence has become more urgent than ever.
You have to show up consistently, or you and your brand will be forgotten. So, planning your content has never been a more necessary topic than now. With more people trying to juggle 9-5 corporate jobs and businesses, having some order in your content creation is key to maintaining an online presence.
Here are some important points to note when planning what to share on your social media platform.
Brand Guidelines
There are chaotic and inconsistent things happening in the world at the moment. Consistency will win your brand credibility. When working with social media, results require a sound strategy. Having a social presence that stays within the boundaries of your company's core values is important.
This is where brand guidelines come into play. Brand guidelines are guides that define your brand's voice on social media.
How do you create this guide? A good social media style guide should include:
A list of all your social media accounts.
Brief but concise descriptions of your audience personas.
A clearly defined brand voice: This includes stating the type of language used on the brand's socials, caption length, and taking a stance on using abbreviations and emojis.
Post authorship: Decide if the posts will be attributed to the brand or specific team members.
Brand-specific language: For example, Google refers to new hires as "Nooglers," and Starbucks refers to employees as "partners."
You also have to choose between British and American English, decide how dates will be written, et cetera. It sounds like a lot, but the brand guidelines document can be updated regularly, so it is best to create one now with the information you have. Remember, a brand without uniformity is nothing.
Content Calendar
A flexible content calendar and batch creating; a chef's kiss for business owners. Social media content calendars prevent the dreaded problem of not knowing what to post. It also helps to save time, reduce mistakes, and ensure you post consistently. While creating your calendar, you get to figure out what, when, and where to post in advance.
A proper content calendar should have:
The date and time at which the content will be posted.
Social media platforms where the content will be published.
The content to be posted.
Links and tags to be included in the post.
Before creating your content calendar, certain things should be in place.
Have a clear status picture of your current social media accounts (if they are already in existence), growth level, most successful posts, and the like.
Assign the social media work to specific people on your team.
Create goals and key performance indicators for each social media platform you use.
Create a content formula. Decide how much of your content will be educational, inspirational, promotional, or entertaining.
Have meetings with your team to review the calendar and be open to feedback. As stated earlier, social media is just as important as any other part of your business structure.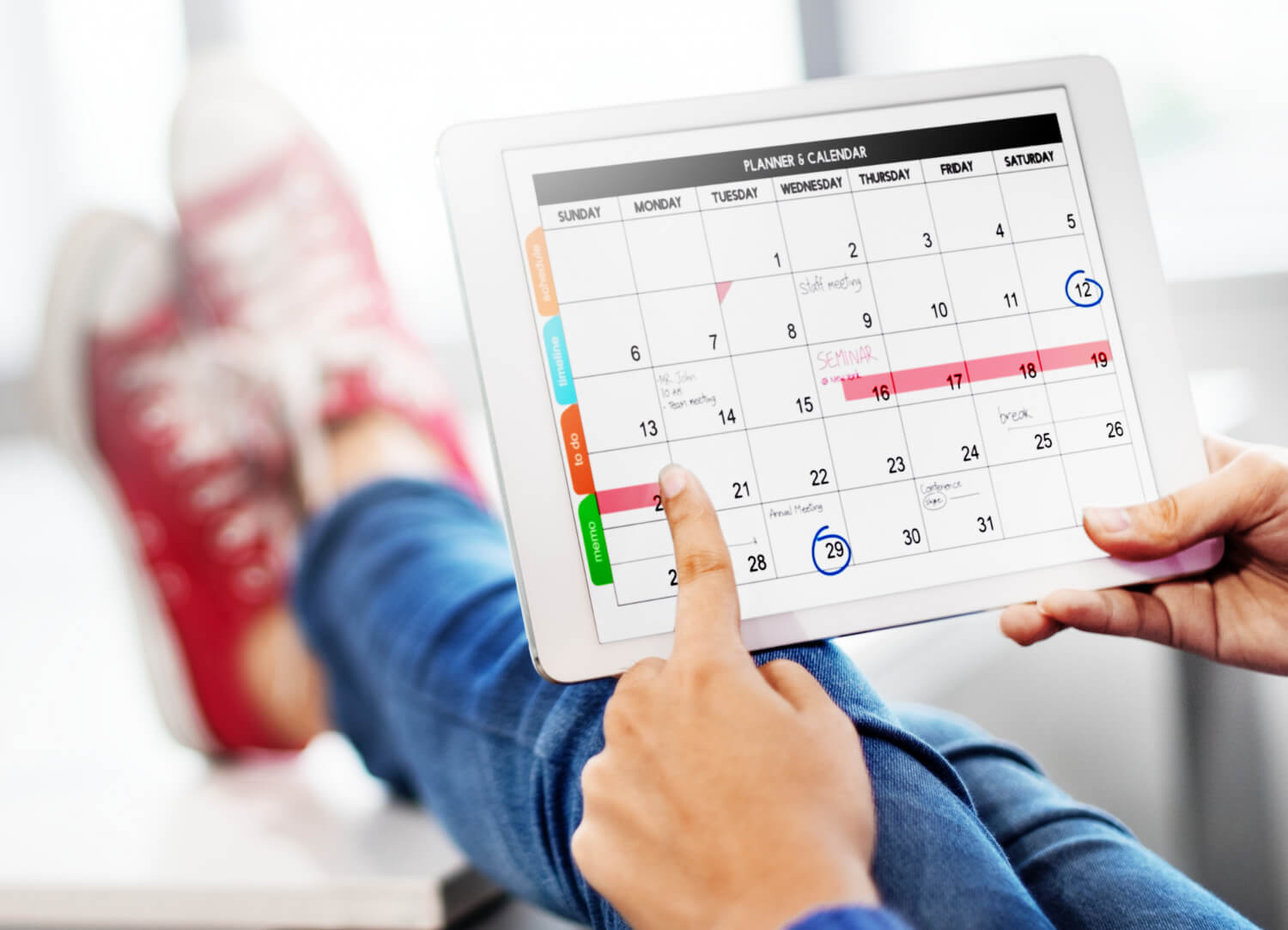 Content Automated Poster
What's better than being able to post consistently? Being able to auto-post consistently! Content automated posters help you publish your content at preset times. This way, your auto poster does the job for you, even if you're asleep when you ought to post. For instance, there's the Facebook auto poster. This software tool publishes your Facebook posts at previously established scheduled times.
There are many social media management tools out there, so you need to be careful when choosing one for your platform. Make sure your content auto poster lets you publish all forms of content, including videos, pictures, GIFs, links, and text. An easy-to-navigate interface is also important. This way, you won't have to stress about using the poster while figuring out your content.
Check the pricing and subscription plans to ensure you choose a software tool that is not out of your budget. Some credible Facebook auto posters include PilotPoster, Crowdfire, and AGPoster. The FS Poster Lite plugin will let you auto-post your WordPress content to your Facebook page.
Create an Online Shop
An online shop or store is a platform where buyers can purchase goods and services. For some businesses, their social media platforms double as their online stores, while others have a website specifically for shopping.
Some brands will let you order products or access their services via their social media and websites. Whichever path you decide to take, here are some tips to help guide you through the process.
Facebook
Facebook is a good way to broaden your business's reach. So why set up a shop here? Facebook remains one of the most popular social media platforms in the world. Lots of buyers use Facebook for their online shopping. With a Facebook shop, you can create a unique, user-friendly platform for selling your goods and services without having to go through the hassle of creating a website or meeting buyers in person.
Besides letting you post promotional content on your pages and groups and having prospective buyers reach out to you via direct messages, Facebook also has features dedicated to online shopping. For example, Facebook Shops was introduced in 2020 to allow buyers to browse, share, and buy products directly from the shop section of the app.
Another useful feature is the Facebook Page Shop. This is a Facebook business page type of arrangement. When your customers click on an item, they have to check it out on your business website.
Instagram
Contrary to popular opinion, Instagram is not just about nice aesthetics and pictures. It's also where you can take action for your business if you use it the right way. First, you must set up a shop to turn your Instagram into your online storefront. Then, like the Facebook Shops feature, it lets your customers access your shop from your profile.
Start by converting your account to a business or creator account. You can do this in the "Settings" section of your Instagram. Next up is setting up your shop. To do this, you need Commerce Manager, an online selling platform supported by Instagram and Facebook. This tool lets you manage your product catalog and set up a shop. You can also view sales activity and have the checkout option in your shop.
In the Commerce Manager, select the Instagram account you want to be associated with your online store. Next, add products to your shop to create a product catalog and submit your shop to Instagram for a review; if approved, you will be contacted. That's it! You can also check Instagram's official website for more information about this.
This is what a standard Instagram shop looks like.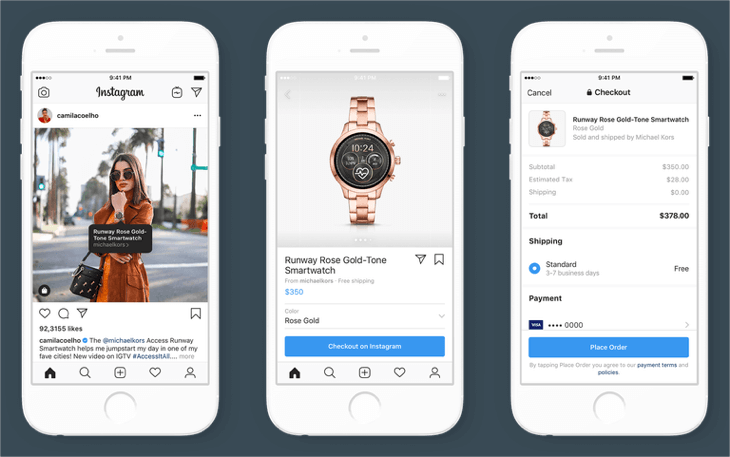 Personal Website
Creating a personal e-commerce website may seem unnecessary since the social media platforms mentioned above provide most of the features. However, the truth is, as your business grows, a personal website becomes necessary because it rids you of the restrictions that come with having your online store on a social media platform. In essence, it gives you more creative freedom.
Every successful business has a website. Think of Amazon, eBay, and AliExpress, all businesses with extensive customer bases. Technology advancements have made it easy. You can create your website with tools like Shopify, Squarespace, or Wix eCommerce.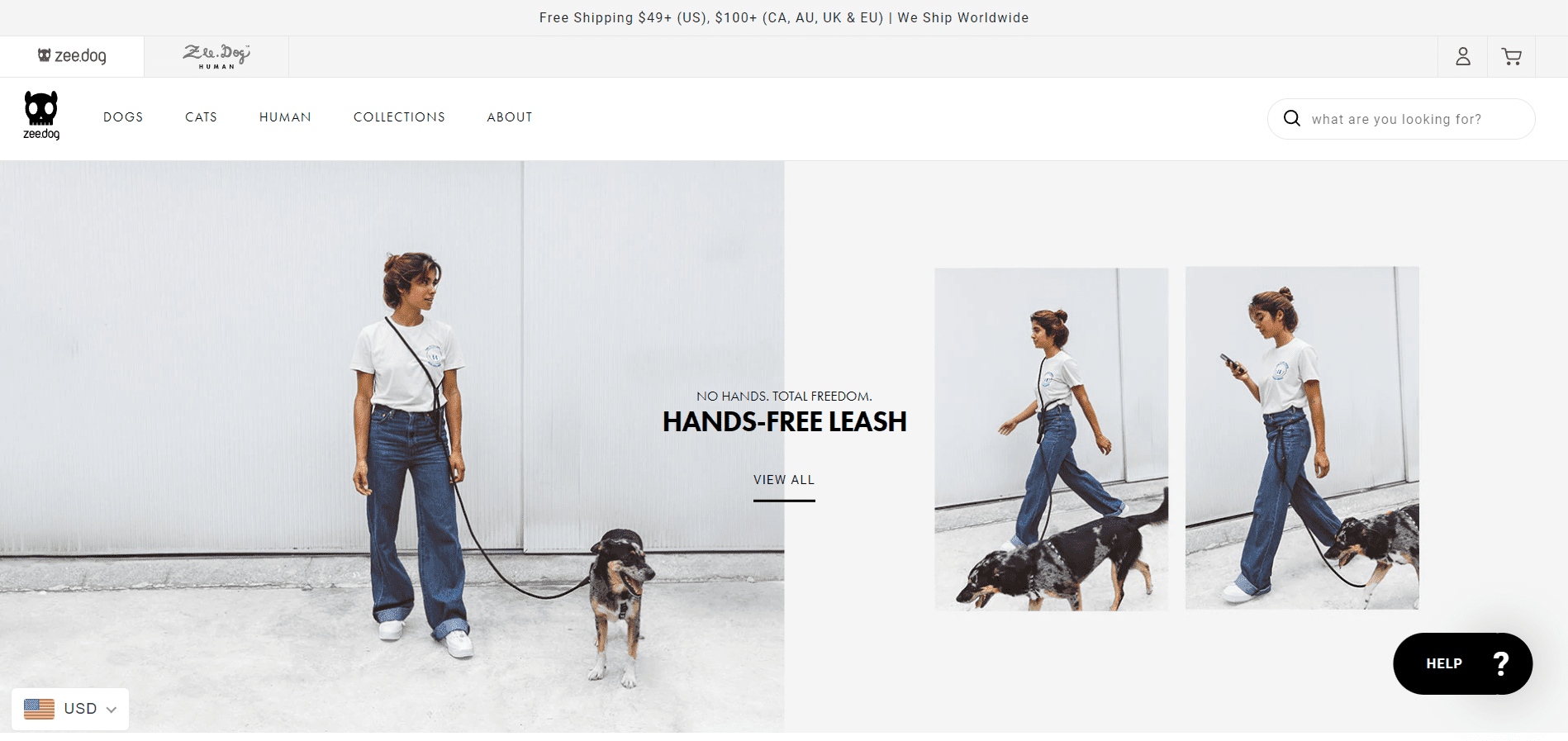 Final Thoughts
Selecting the right social media platform for your business is difficult since there are so many to choose from. There's Instagram, Facebook, LinkedIn, Twitter, Discord, and so much more. A good place to start is by defining your audience. Your products are not for everyone. This is one of the many things business owners have to deal with.
You need to understand the various online platforms and their uses. This will help you choose one that aligns with your goals. When choosing the right platform for your business, you must consider the resources available, especially time. Social media may seem easy, but it is a serious commitment.
Consider your brand. Think about the type of product or service you're offering and look up your competitors to learn what social media channels they use. You also need to put in the work. Do lots of research. Google is your friend. Thank you for reading!