Top 10 WordPress Directory Plugins to use in 2022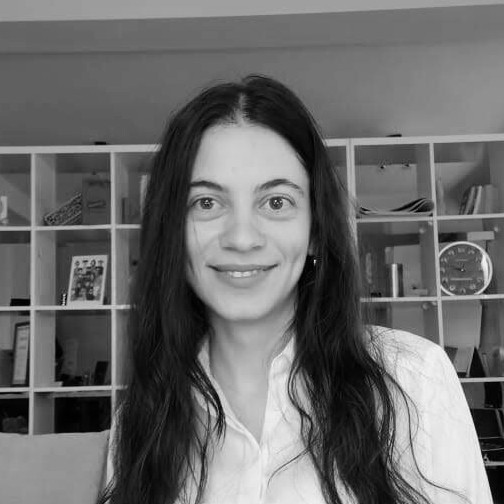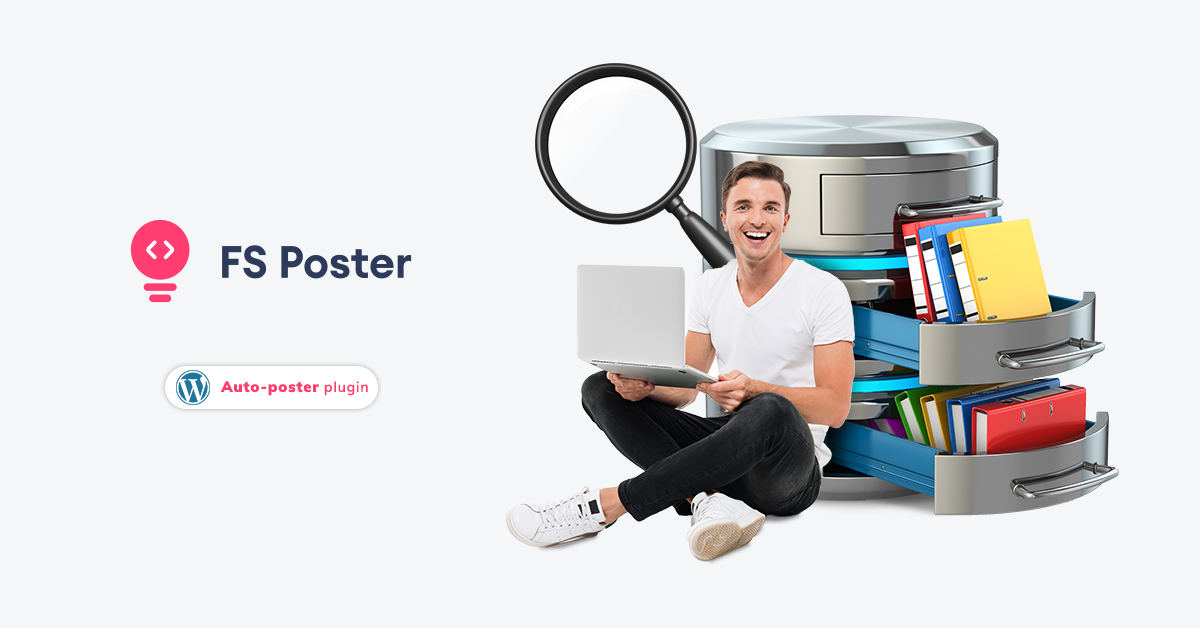 Plugin for WordPress
Feb 18, 2022
WordPress business directory helps businesses to connect with customers and other businesses without creating a listing website from the scratch.
What is a directory website?
Directory websites like Yelp or Google Marketplace match users' search requests with the available products or service providers in their area. Business directories work for pretty much every type of business since they can be created based on organizational or individual levels. They usually provide pictures, location information, and merchant contact details to help users make decisions.
Modern directory websites combine various social platform features to create a user-friendly database. Bookmarking, review, and front-end submission are essential features that resemble Reddit-style websites. While different post categories and display options make them more of a Pinterest-style website. Due to the location-based search modules, they act like Google Search or Facebook. Lastly, payment collection features turn them into e-commerce websites where owners and merchants can monetize their online visibility.
We compiled the list of
10 WordPress directory plugins you can use now
GeoDirectory is a powerful plugin for turning any WordPress website into a business directory website. Although this simple business directory plugin is considered for global directory businesses, it can be cut down for certain regions and tailored for the near neighborhood.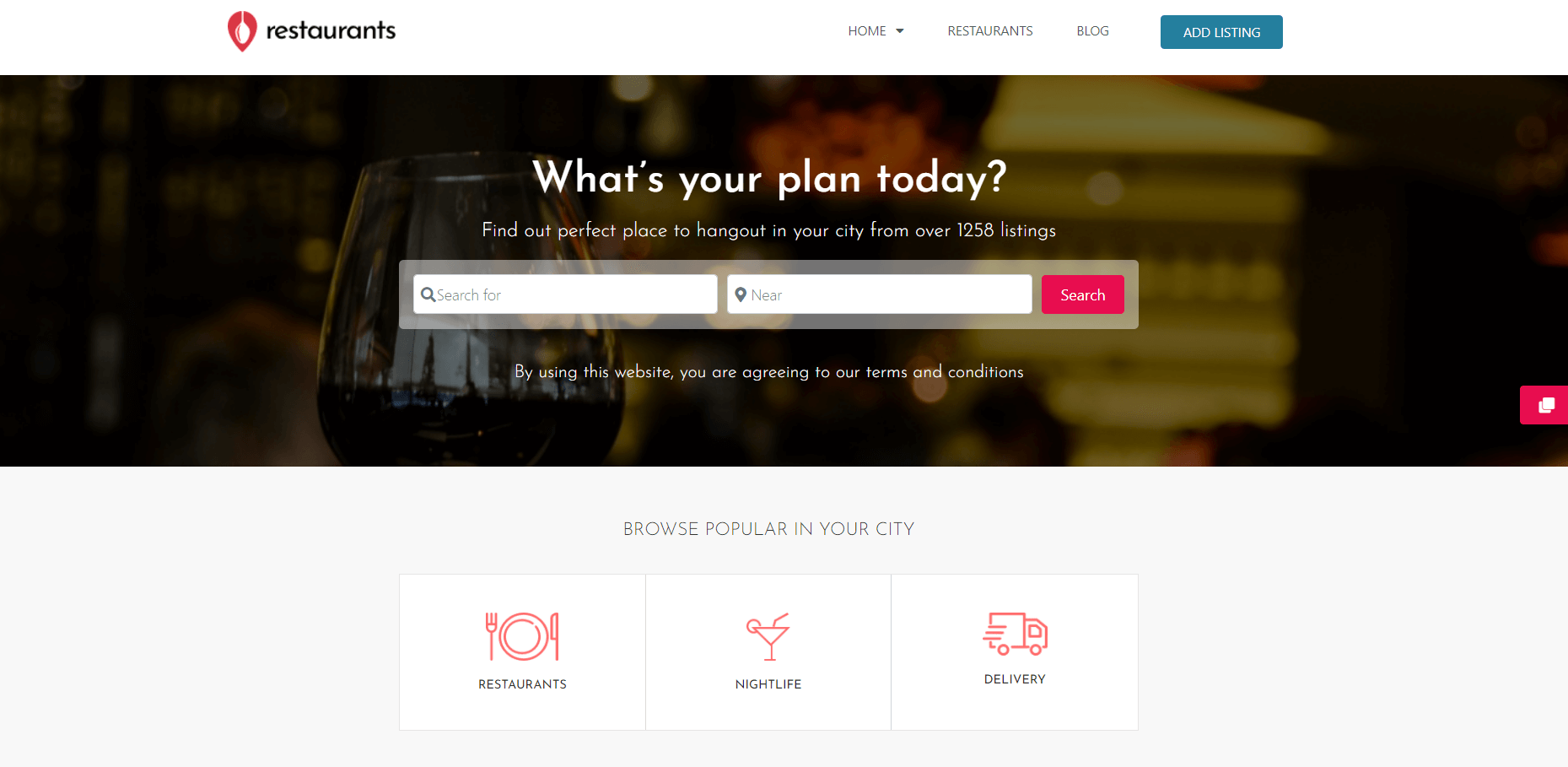 Due to the proximity support, the site displays the closets and the most relevant options upon the search of users. Integration with Google Maps enables users to directly find locations from that map instead of leaving the website.
Its front-end submission forms allow website visitors and other businesses to submit their listing forms, helping to expand your site operations. With access to Google Analytics data, merchants on your directory will see how much your site helps their business.
It offers several directory themes that can be utilized together with GeoDirectory, but if you are happy with your current theme, the plugin will work with any theme. Yet, multi-site compatibility is the star feature that you may not find in other directory plugins for WordPress. This allows you to create a network of directory businesses or use the plugin for various clients.
Although GeoDirectory contains the features of premium WordPress directory plugins, it is a free directory plugin WordPress where you can extend via purchasing several add-ons. Starting at $19, you can add reviews, advanced search, and multi-location support features to the plugin.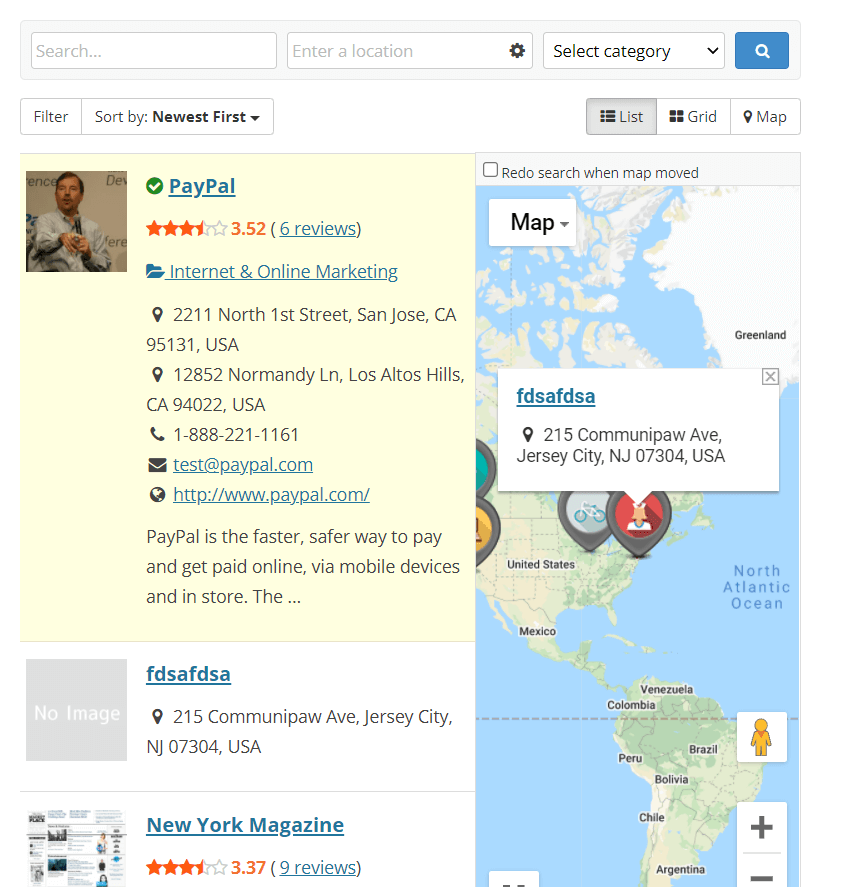 Developed for community-driven local businesses, Sabai Directory plugin WordPress helps businesses to build directory websites like Yelp or Google Place. The 12 shortcode option plugin allows users to customize the listings by setting categories, custom fields, and view filters. Merchants can add or create existing listings; create multiple directories; embed to any page; unlimited hierarchical categories, and share listings. It also has CSV import\exporter that you would look for in WordPress directory plugins.
Users can post reviews with 1-5 star ratings, bookmark their favorite listings; reviews; photos; and add photos to reviews, comments. With a multicriteria rating system, users can rate a single product over its price, quality, and other options.
With a fully interactive and customizable map, users can get details through hover and click, use draggable areas to refresh search results and get directions from the map. Combined with advanced search options, autosuggest bookmarked lists, and reviews, it helps communities to fully optimize their site experience.
The site monetization option makes it stand high among WordPress business directory plugins. By integrating with PayPal, Stripe, 2Checkout, Autorize.net, it allows businesses to make online transactions and receive recurring payments between predetermined periods.
By purchasing at $29 on a one-time basis, you can receive future updates and Sabai directory support.
If you are looking for affordable yet feature-rich software to enhance your local business, it is one of the best directory plugins for WordPress you can find.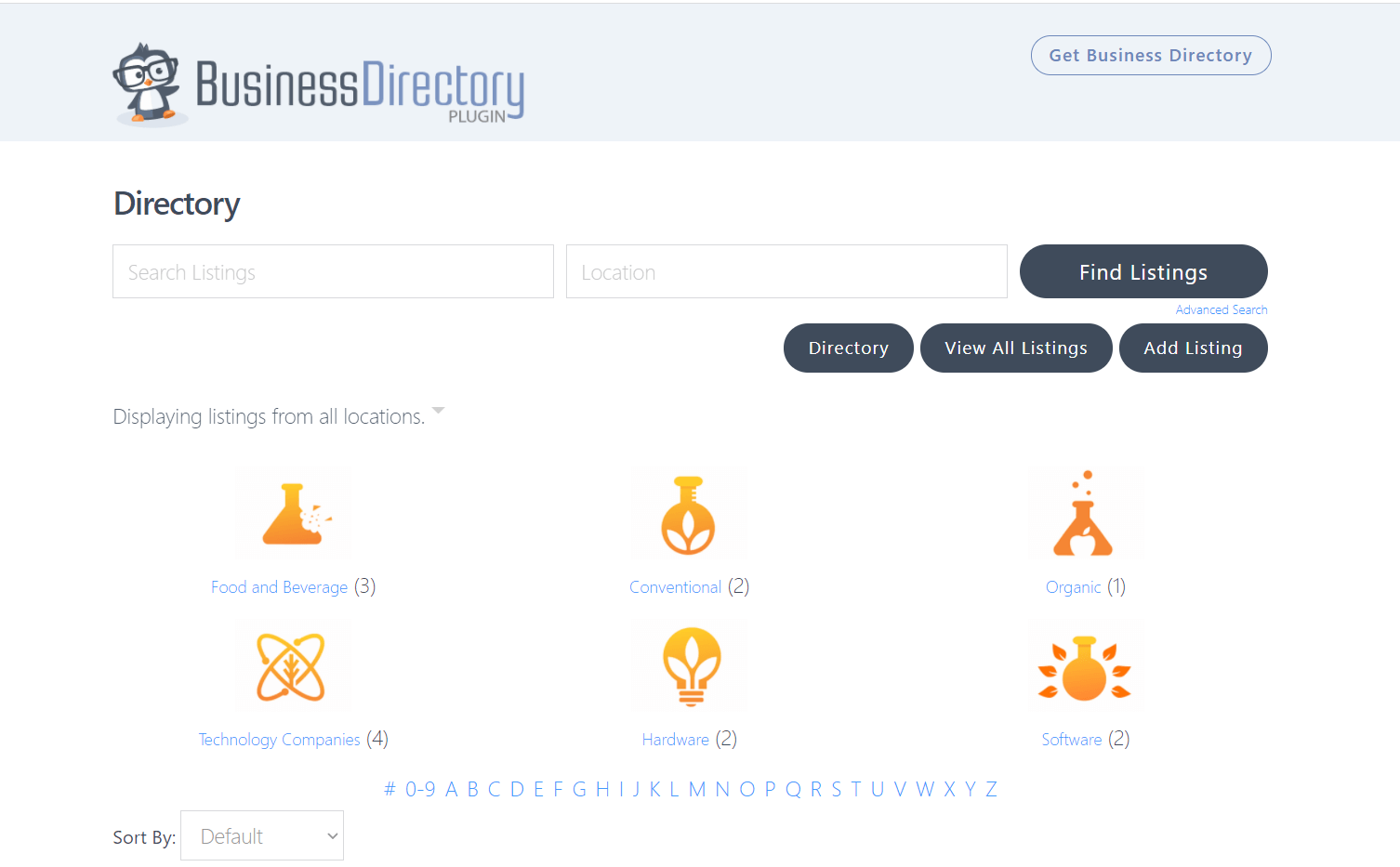 For non-techies, Business Directory Plugin offers a simple directory website builder for versatile businesses. Unlike regular WordPress business directory plugins, this plugin is suitable to build teams and company directories within its listings.
Customizable form builder allows to sort entries into categories and tags, create featured entries, and CSV import to create listings in bulk. With a drag and drop editor, you can upload bulk images, order them, set featured images, resize thumbnails, etc.
It comes with extra widgets to set featured, random, recent lists, and search options. Plus to getting payments, the plugin enables setting recurring payments and fees for each listing. Integrating with multiple WordPress SEO plugins, the plugin ensures that your site will reach the target audience.
Although the free version already has the premium features WordPress directory plugins offer, you can purchase add-ons for extra advances. WordPress paid business directory version includes Map integration, discount codes, list claiming, enhanced categories, ZIP code search that will further facilitate users' experience.
Another simple business directory plugin to create business directories is Name Directory. Being an alternative to business index listings, it creates glossary style listings where you include names and descriptions for each entry. It works for companies who build the list of employees or create an online glossary for terms.
In addition to supporting multiple directories, it gives you multiple options to customize them. Once you create the list, the plugin gives a shortcode to spread listings on multiple places of your website such as pages, posts, widget areas. For each listing, it gives you various configuration options where you choose to show or hide the item name, term, submitter name, search bar, and suggestion form. By bringing certain listings to the top of the page, you increase the chance of getting higher views.
And, like many best directory plugins for WordPress, it has a bulk import function if you do not want to add each entry one by one.
About the price. it is a completely free directory script WordPress plugin you can get by downloading.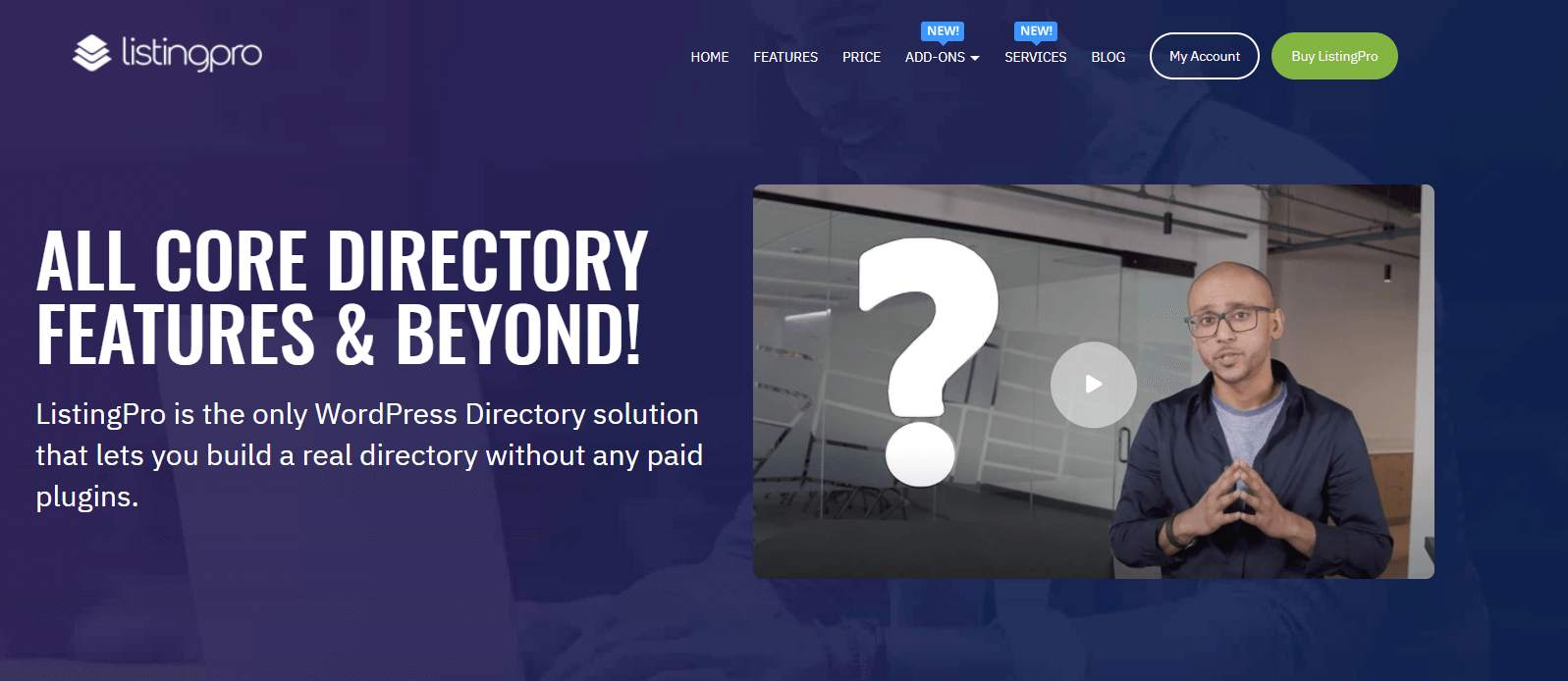 Although ListingPro is not a plugin in itself, it comprises all of the major advantages the best directory listing plugin for WordPress offer. Its drag and drop editor and custom form builder allows you to take full control over what type of information you upload to the directory. You can add a text field, checkboxes, use additional details such as parking available, safe for kids for extra notice.
By entering the UA code given by Google Analytics, you can get analytics reports of each listing on the website. Developed for global businesses, ListingPro integrates with 10 online payment gateways. Using a multi-criteria review builder, you can build a unique set of rating systems for each category. Front-end users can take advantage of advanced search filters like near me to get instant and most effective solutions for their quest.
As a theme, it comes with a booking integration that consultants and service providers can take advantage of. Internal messaging is another extra that you rarely see in directory plugins for WordPress. Business owners can receive and reply to the chatbox directly from the user dashboard.
It is a pricer directory solution costing $69.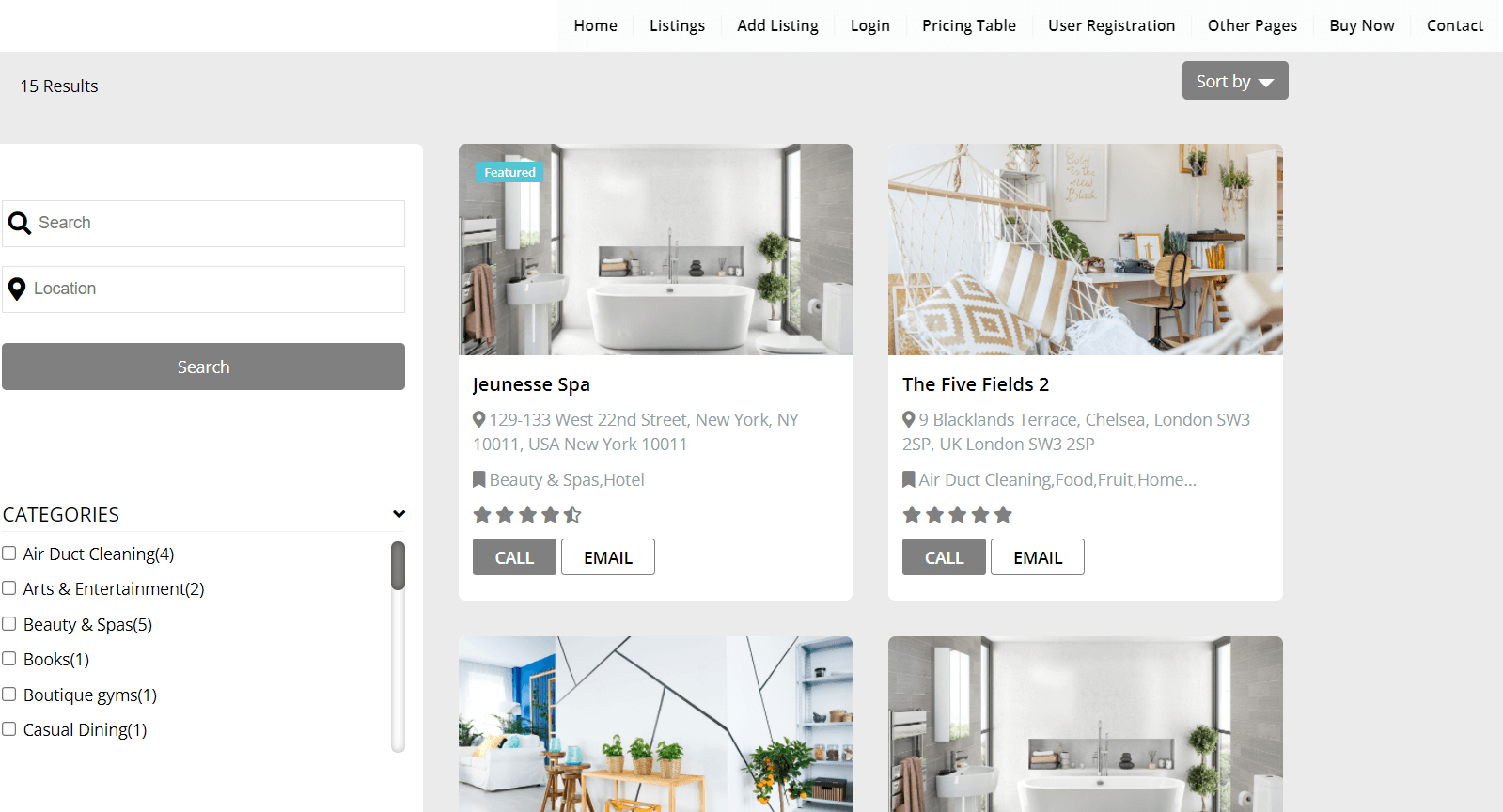 DirectoryPro is a premium WordPress business directory plugin that comes with tons of customization options to create the best website experience for users. By integrating with visual composer, it helps website owners to easily set and configure directories. For example, it has a pricing table, rating system, sign-up forms that you can apply for each listing out there.
Plus to the service category, it has advanced filtering options like ZIP code, country, neighborhood, and additional details where users can narrow down their search. Through front-end submission, users can add and claim listings, set their favorite or featured lists, and view their payment history.
By supporting PayPal, Stripe, WooCommerce, it allows you to receive payments anytime for any product. It offers various membership options like a free or paid trial, one-time payment or recurring payment, free account, or variable payment package where website owners can decide on.
The booking widget and MailChimp support are exceptional features that make DirectoryPro superior to other WordPress business directory plugins.
When it comes to the price, it charges the amount that the average directory plugins for WordPress offer - $39.
7. Toolset
Requiring no PHP coding, Toolset is one of the simplest WordPress business directory plugins in the market. It supports different plugins and themes that will help business owners down the road.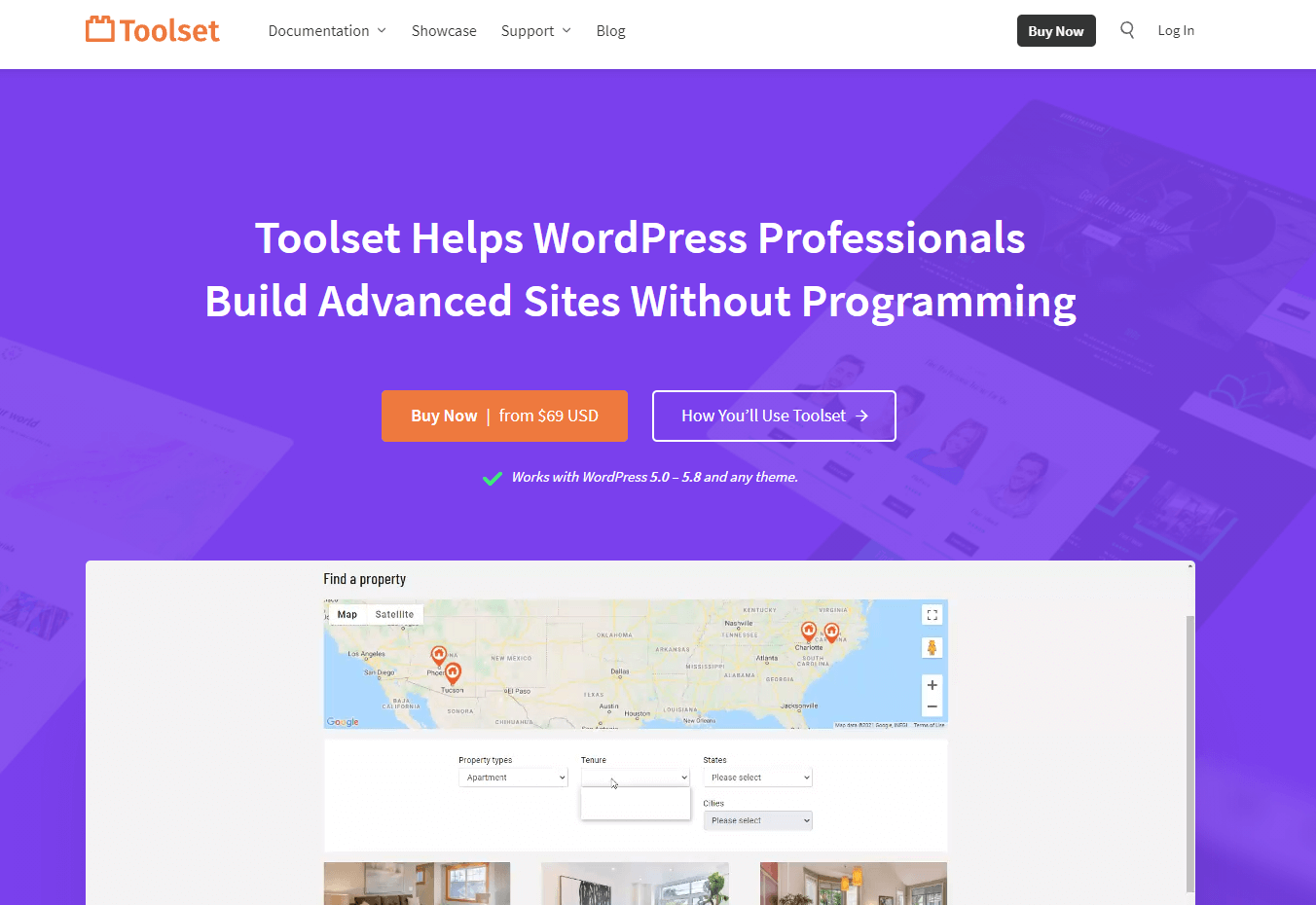 Customizable and fast code allows you to build custom post types, custom taxonomy, and even post relationships. It is WPML compatible so that you can easily reach an audience from any group. Using its editor, you can create templates, archive them and decide whether to display them on grid style or list.
Prioritizing customer success, Toolset provides a training course to clients on how to maximize the directory website experience by giving technical and strategy knowledge as well. In terms of customer support, it can be the best business directory plugin WordPress users can get.
Based on the website support, Toolset has three different payment plans. The starters plan offers $61 per year including support and updates.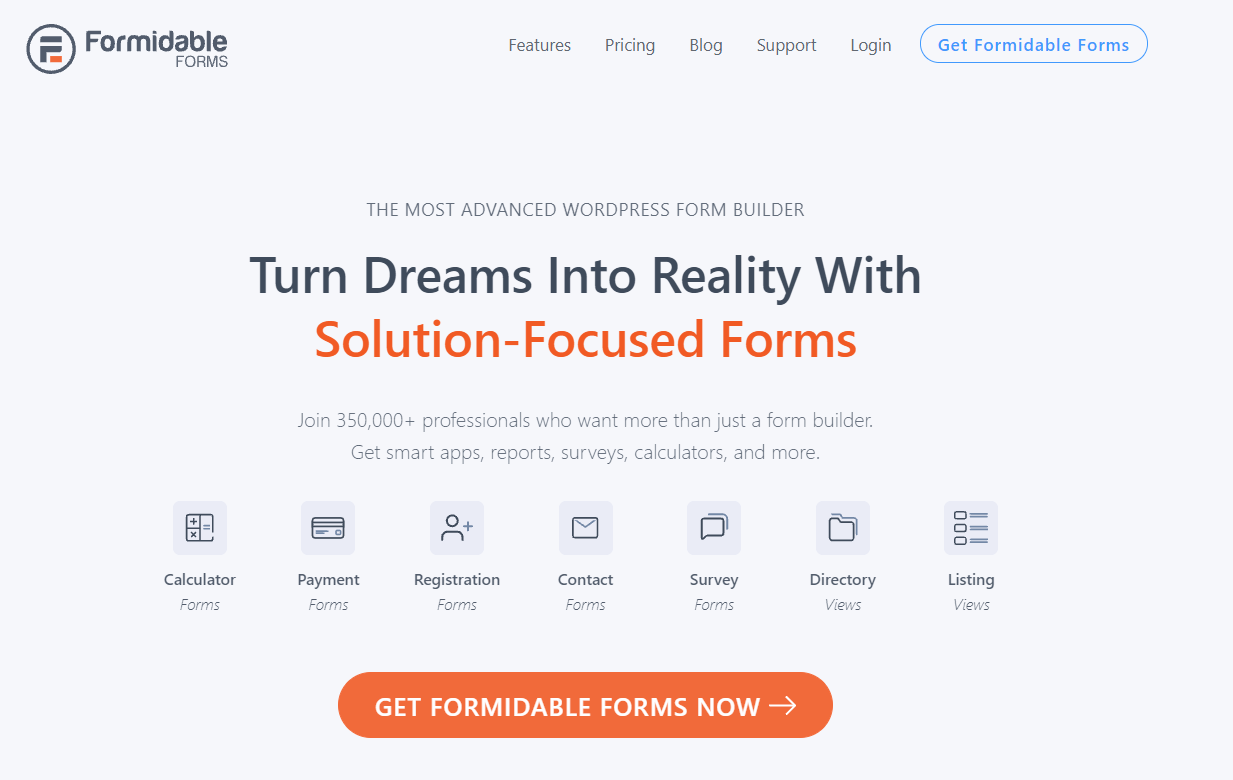 Formidable Forms allows any business to turn their website into a directory business. Using the drag and drop builder and ready templates, you can easily customize the website. Supporting 5 different online payment gateways, it allows business owners to receive payments for their e-commerce products, accept credit card payments, and decide on a one-time or recurring basis.
Users can log in and edit their profiles through front-end registration. They can submit posts, pages, and add featured images without seeing the admin panel. You can collect customer feedback and reviews through polls, quizzes, surveys.
Using integration tools like HubSpot, Active Campaign, SalesForce, you can control your customer management with WordPress data.
Based on the provided templates and integration channels, this premium WordPress business directory plugin has 4 different payment plans. You can pay $70 for unlimited monthly entries on one site. Due to the variety of integrations and provided facilities, Formidable Forms stands at top of WordPress business directory plugins.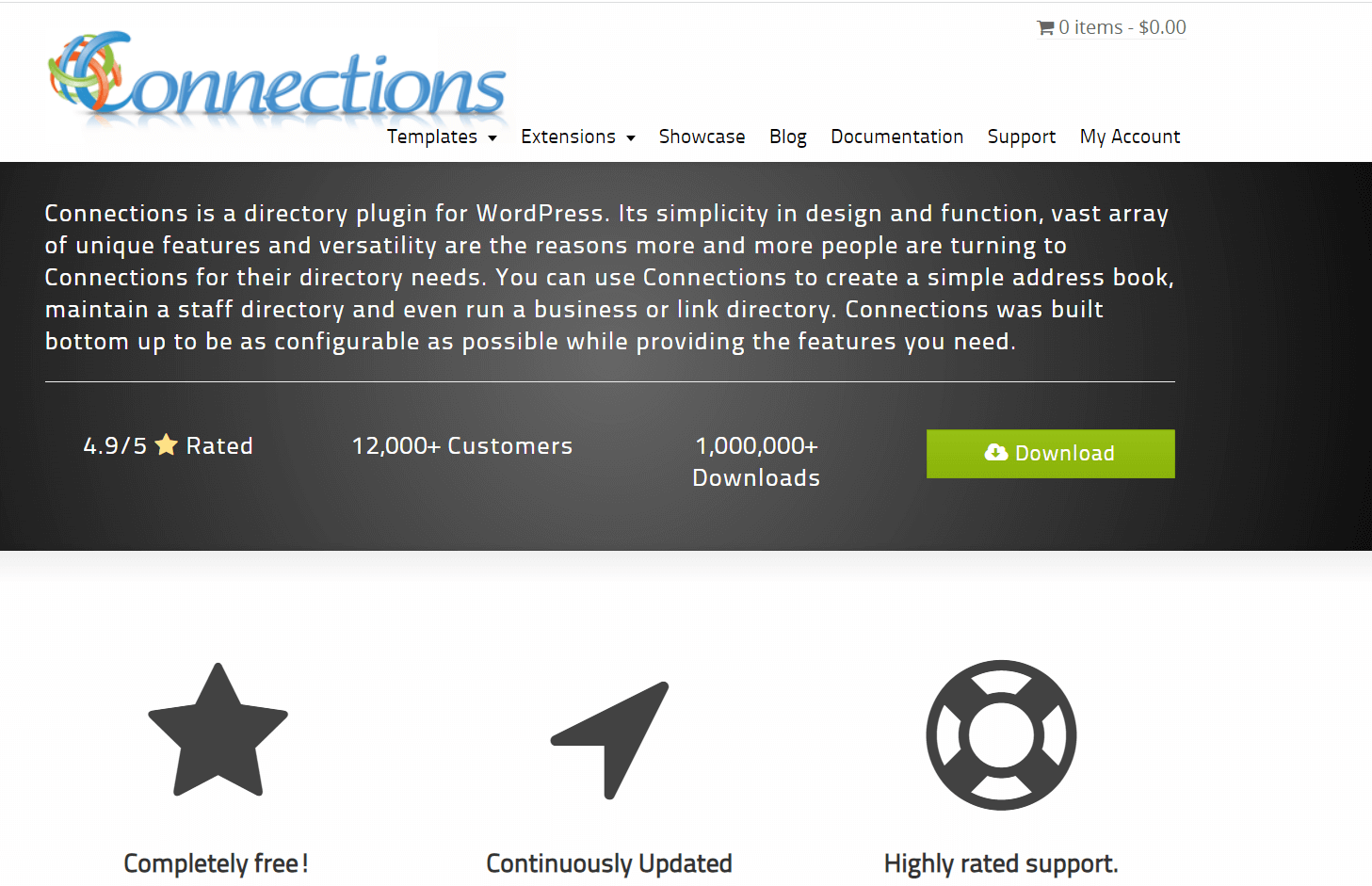 Another versatile WordPress plugin to create any type of directory website is Connections Business Directory. Compatibility with all WordPress themes and page builders like Elementor, Visual Composer, Beaver Builder puts it among high-quality directory plugins for WordPress.
Yet, it supports Gutenberg editor where you can build directory blocks, carousel books, team blocks, or upcoming list blocks. Plus, it displays entries based on the user behavior having content blocks for recently viewed, nearby, and related entries. Through the front-end management, website admins can view the details of users, profile modifications, and made entries.
Different from other WordPress directory plugins, it has a unique family entry feature where you can group individual entries into a family.
Connections is a free plugin that can be extended through paid and free add-ons. Free extensions include a toolbar, login support, and additional detailed sections like income, education, and languages level. Where premium add-ons include CSV import & export, contact form, enhanced categories that will lift your directory website experience.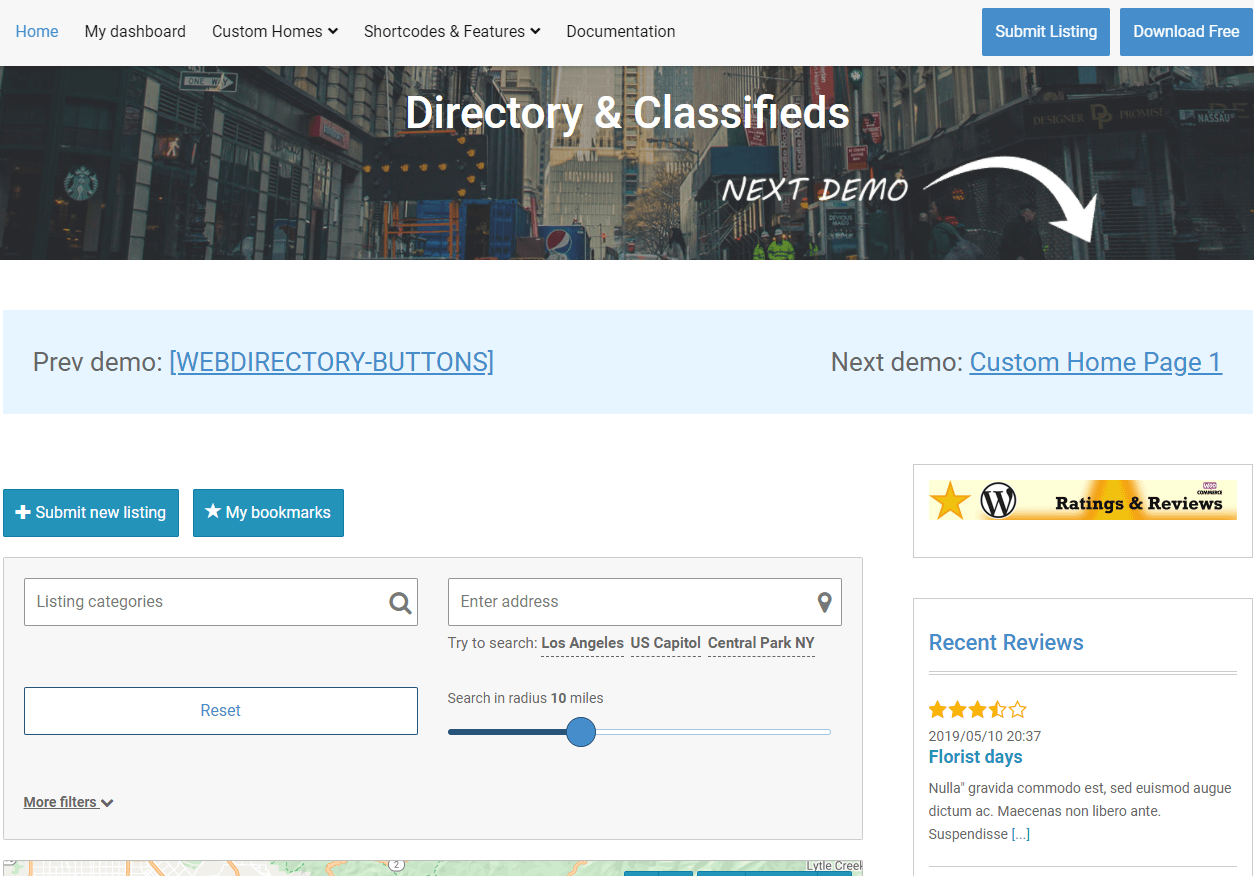 Web 2.0 can convert any website into a revenue-generating directory business page. It has all features you would expect from WordPress directory plugins. Map integrations give users easy and fast search results by displaying nearby services. Using sticky and featured posts, you can make certain products more exposed to the visitors.
It supports multiple payment gateways so that you can easily receive payments from merchants. In practice, WordPress directory plugins offer one-time or recurring payments for merchants, while Web 2.0 has a unique payment collection policy for that. Focusing on the selling of your directory pages, it offers payments for listing activations, renewals, or upgrades.
Because it supports video platforms like Vimeo or YouTube, you can attach video files into directory posts. The plugin has a full review system, where users can submit their reviews, start and bookmark their favorites, or download listings as PDF files.
You can get the plugin through the Envato market at $39. If you want you can use Web 2.0 directory documentation to understand its functionality. If you are not going to put video files or complex products, you can turn to more affordable options.
Conclusion
Regardless of your niche and business needs, you can create a giant or region-based business listing website with the help of WordPress directory plugins. With the assistance of advanced features, you will easily configure and customize the website. Using several integration packages like WooCommerce, email, or CRM, you can further optimize your website management and deliver the best website experience for end-users. WordPress directory plugins make this process easier and more straightforward.