Best WordPress plugin for Facebook Pixel to integrate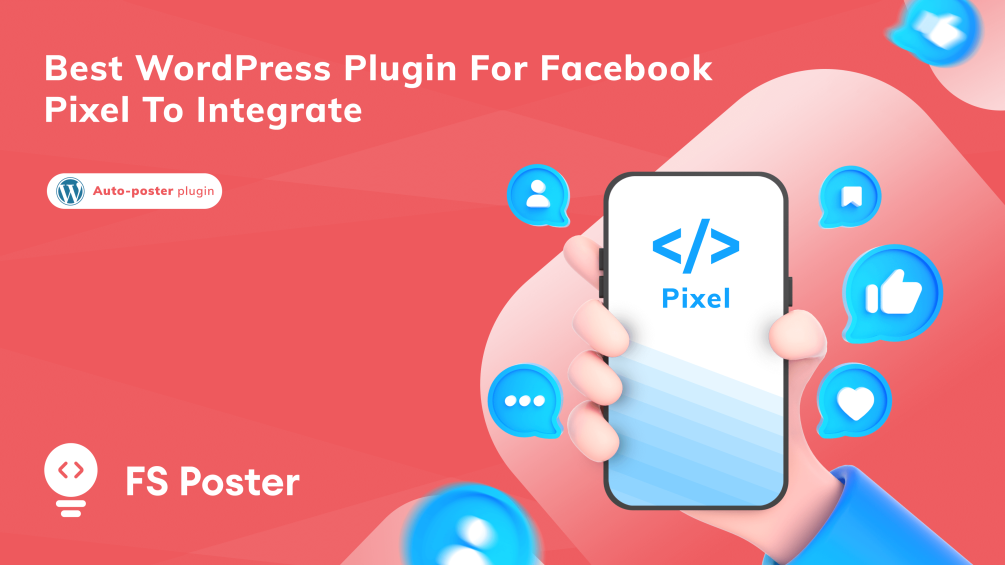 Social Networks
Sep 14, 2021
Anyone who runs a Facebook ad campaign for their company should already be aware of the Facebook Pixel. It's a code that's placed on your website that allows you to track the success of your ads by evaluating the activities of your website's users. Facebook Pixel enables you to reach new, relevant audiences and measure their engagement with your ads through the use of a tracking pixel.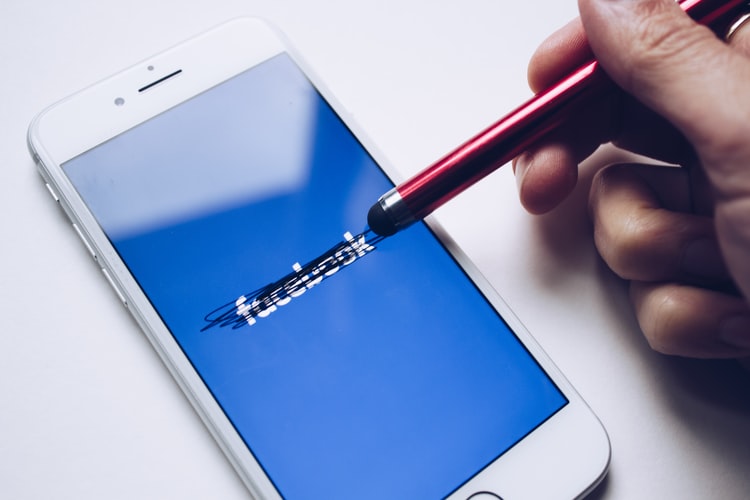 Unless you want additional configuration of the monitored data, it will operate in the background of your website and track user behaviors without further effort from you. If you want to know who your target audience is, Facebook Pixel is the tool for you to use. Why and how people are accessing your WordPress website is displayed. This is vital information that can aid you in generating great Facebook advertising for your business or organization.
The effective method to integrate Facebook Pixel capabilities to WordPress is to use a specialized collection of plugins for that purpose.
Let's take a look of some best Wordpress plugin for Facebook Pixel within this collection:
Pixel Caffeine

For WordPress users, Pixel Caffeine is the most powerful and best Facebook Pixel wordpress plugin available. It is absolutely free to use. Facebook Pixel, the Facebook Product Catalog, and Custom Audiences may be simply added and managed.
To add the pixel code to your WordPress website, you may use this plugin. This Facebook pixel plugin makes it easy to set up Facebook remarketing and conversion tracking on your website.
Using this best facebook pixel plugin for wordpress has a number of benefits. You may monitor visitors depending on what they've viewed in terms of items or categories they've browsed through, and then target them with retargeting advertisements. In addition, you can quickly establish a product catalog for Facebook and have it continually synchronized. The product catalog can also be synchronized with Facebook using the advanced settings available.
In just one click, Pixel Caffeine allows customers to create a product catalog for their businesses. To construct a custom product catalog, use the advanced filters. You can also publish them on Facebook.
Here we can offer you another plugin for auto publishing and scheduling posts on Facebook. Wordpress websites can benefit greatly from FS Poster plugin. Hurry up and Try Demo!
Pixel Your Site
If you're interested in integrating the Facebook pixel into your website, check out Pixel Your Site, a freemium and best facebook pixel plugin wordpress. It's as simple as installing the plugin and configuring it to a basic degree. There is no need to input any code to track the sites you require.
If you're searching for a way to integrate Google Analytics, Google Ads, Facebook Ads, or Pinterest pixels into your Woocommerce store. A wonderful option for individuals who do not have a number of technical skills is Pixel your site.
Automatic setup for WooCommerce and Easy Digital Downloads takes care of all the typical occurrences. Your own events do not have to be added by you. On every page of your site, the Custom Audience extracts the following information: content name, post type, content ids, content category. The pro version of the plugin keeps track of tags and product tags.
Currently, there are three plans. Starter plans offer more restricted functionality, while premium plans have access to all of the sophisticated features.
Plugin can be installed on a limited number of sites.
The process would be as follows:
A year's subscription to Pixelyoursite Starter is $150.
A year's subscription to Pixelyoursite Advanced costs $189 and covers installation on up to 10 sites (includes Super Pack).
You may install 100 sites with the Pixelyoursite Agency for 500 dollars per year (includes Super Pack).
Pixel Cat

Formerly known as Facebook Conversion Pixel, you can set up and maintain Pixel automatically with this free best facebook pixel wordpress plugin, even if you don't have any programming experience, JavaScript, PHP, HTML, or else. It allows you to target particular audiences for your Facebook ads and measure whether or not they converted after viewing your ad.
Additionally, you may utilize an easy-to-use user interface to set pixel event parameters to measure your ad ROI.
Segmenting your visitors based on the pages they've seen is also possible using Pixel Cat's visitor tracking. If your users visit particular sites, posts, categories or tags you may set up Facebook Pixel events.
In the official WordPress Plugin directory, you can get this plugin free of charge. There is also a premium version for $59 that includes software upgrades for one year and email support.
Insert Headers and Footers

However, this is not quite the same as the other best facebook pixel plugin for wordpress. But users may use the plugin to add codes to the footer and header of their WordPress websites. As a result, it eliminates the need to update theme files, which may be a real pain to do.
As can be seen from its name, it lets you insert these bits of code straight into the header or footer sections of your website using a simple interface.
Setup is simple, Scripts are easy to add, you can insert Google Analytics code to every WordPress theme and custom CSS across all WordPress themes, also Facebook pixel code may be added to your WordPress website.
In the official WordPress Plugin directory, you can get this best WordPress plugin for Facebook Pixel free of charge.
Facebook Pixel & Meta Tag Manager for WordPress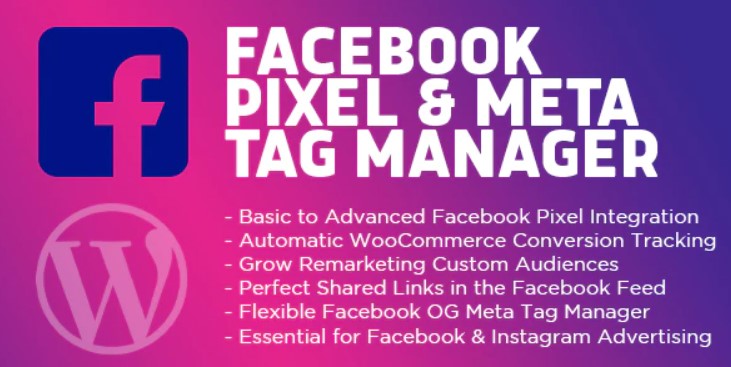 As a WordPress user, you can easily install Facebook Pixel tracking codes and OG meta tags on your WordPress site with the Facebook Pixel & Meta Tag Manager for WordPress plugin.
Take your Instagram and Facebook advertising to the next level with one of the best facebook pixel plugins wordpress support. Meta tags are also managed so that your Facebook link appears great when shared.
To keep track of your shopping cart, checkout, and conversion process, it uses WooCommerce tracking automatically. In addition, conversion monitoring includes currency and value tracking to accurately track your ads' return on investment.
If we look at some key features, you may use this tool to manage the Facebook shared links metadata, it is fully compatible with custom post kinds, archive pages, and custom taxonomies, as well as fully compatible with custom post types, it has self-host on your own server, aside from that, you may modify permissions for controlling pixels and metadata in the settings. Because of these characteristics with best Facebook Pixel plugin for WordPress, Facebook Pixel & Meta Tag Manager you are able to optimize your website simply and quickly.
It costs $35 biannually for the regular license and $125 biannually for the extended license.
Woopt

Another best Facebook pixel WordPress plugin which you can connect your WooCommerce store to Google Ads and other services such as Google Analytics, Facebook, and more. When the plugin is activated, it provides visitor and conversion value data to all pixel suppliers. Such as when it comes to remarketing lists or the conversion value of orders in Google Ads, for example.
It's possible to assess and adjust your campaigns based on the obtained data in order to maximize their effectiveness.
Comparatively, this plugin is the easiest to set up, although it offers all the basics in the free version, as well as advanced features, such as dynamic remarketing events, in the premium edition of the plugin. To make things even better, this plugin is designed to be developer-friendly. Very easy to set up, with a variety of filters to modify it. So we can call it best Facebook Pixel plugin WordPress.
It costs $89 per year for a single site, $189 per year for a business (5 sites), $289 per year for an agency (ten sites), and $389 per year for an agency plus (25 Sites)
To wrap up
To discover more about your visitors and retarget them, Facebook Pixel is a handy tool to have. Here in this blog, we have listed each best Wordpress plugin for Facebook meticulously, and how to integrate Facebook pixels simply through the use of a plugin. Hopefully, you will find these plugins useful and that they assist you in making the most of your activities.