10 Best Social Media Management Plugins for WordPress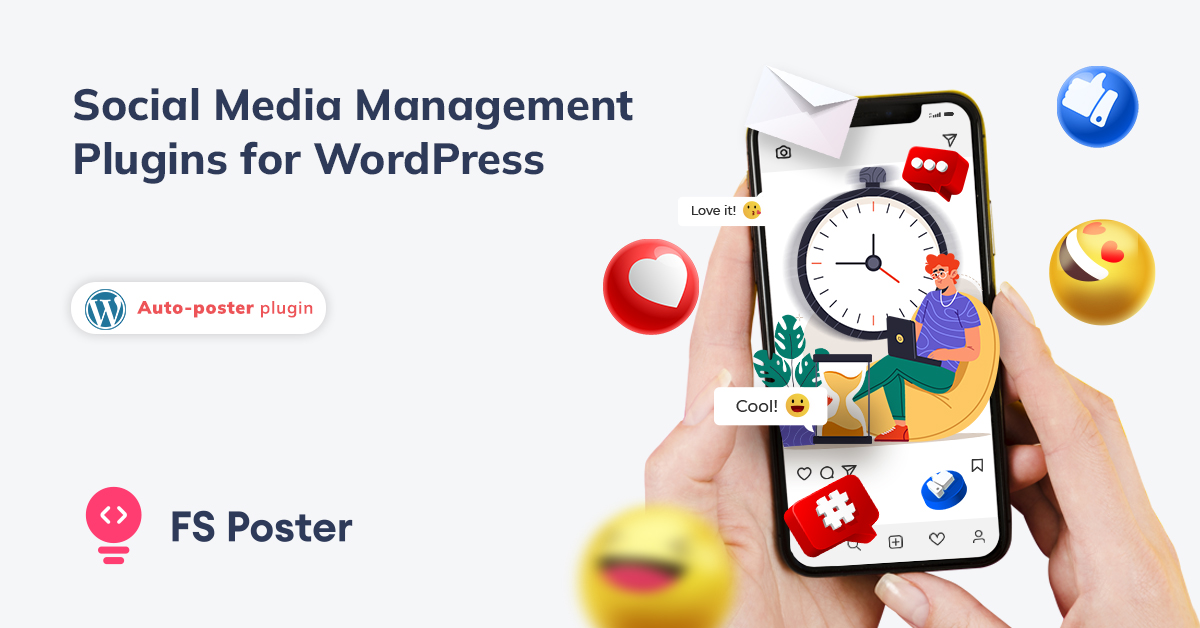 Social Networks
Dec 22, 2021
Updated at: Dec 22, 2022
SMM is a form of online marketing that involves creating and sharing online presence and content on social media platforms to achieve brand and marketing goals. Social media marketing includes activities such as text, photo, and video sharing, as well as paid social media advertising and other content that appeals to your audience's goals.
As a social media manager, your overall goal is to lead an organization's social media strategy to increase visibility and customer-to-customer relationships. This often involves managing an organization's online presence by developing a strategy, producing good content, analyzing usage data, facilitating customer service, and managing projects and campaigns.
Important categories for Social Media Management in WordPress
Social Icons — Visitors to your site should look at your social media accounts to get more information about you. With just one icon, your site will direct them to your profiles.
Social feeds— Feature your social media feeds directly on your website. This feature gives your website visitors a preview of what to expect if they follow your profiles.
A social media poster— Instead of manually posting the content you share on your website on social media, you can take advantage of plugins that do this for you, so you don't have to work too hard.
Social Looking Tool — Lock your content with the lock tool! And so visitors take action to see your posts—a great way to gain followers.
Social comments—Create conversations by adding comments to your posts. This will increase interaction on your site.
Social logins are an effective method to keep your site more secure. Also, it will not be necessary to create a new user name and password each time they visit your site.
In this blog, we have searched for plugins for all these categories listed above, and we have created a list of the 10 best social media management plugins for WordPress.
10 Best Social Media Management Plugins for WordPress

1. FS Poster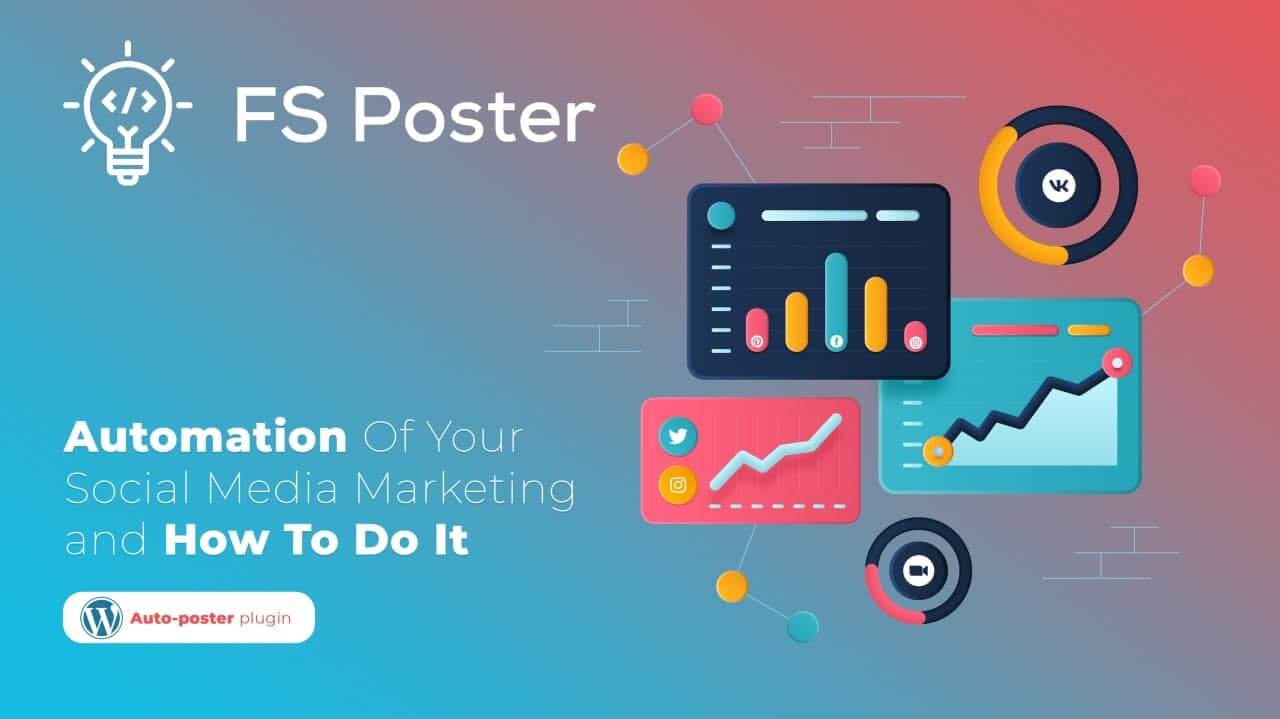 FS Poster is among the best social media management plugins for WordPress that offers excellent features for producing great content. Suppose you need to share on your social media account even when you don't have time. In that case, this plugin allows you to automatically publish on your social media accounts with one click or set up a scheduler at other times. It is an excellent choice for automatically posting your content to popular social media platforms like Facebook, and Instagram. FS Poster integrates with 15 popular social networks. You can auto-post blogs to an unlimited number of social media accounts. Also, auto-posting of WooCommerce products is available with this social media management WordPress plugin.
Using FS Poster can increase your website traffic, have a fresh social media feed, and have higher engagements on social platforms. Check the link to learn more about its features.
FS Poster comes with a lifetime package and 24/7 excellent customer support and lifetime updates. See the price for all these benefits.
Price: $45
2. Smash Balloon Social Post Feed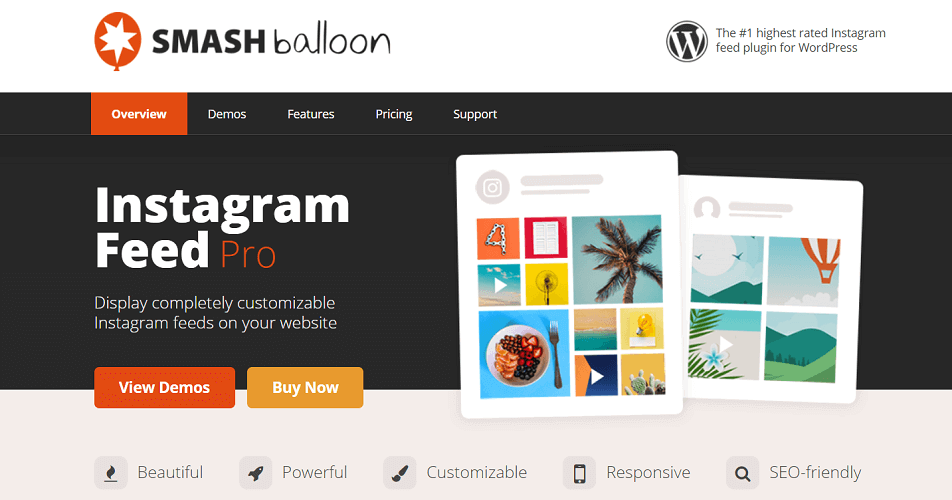 The following best social media management plugin for WordPress is Smash Balloon, as it differs from other Instagram plugins in terms of SEO friendliness. You can see and display the number of followers or posts with the follow button feature.
Another great feature of the plugin is combining the photos and videos you want to share into a single feed. In addition, the plugin gives you 3 different design possibilities to display the images you share.
You can also view Instagram stories and post them directly on your website to engage more.

Price: $49
3. Novashare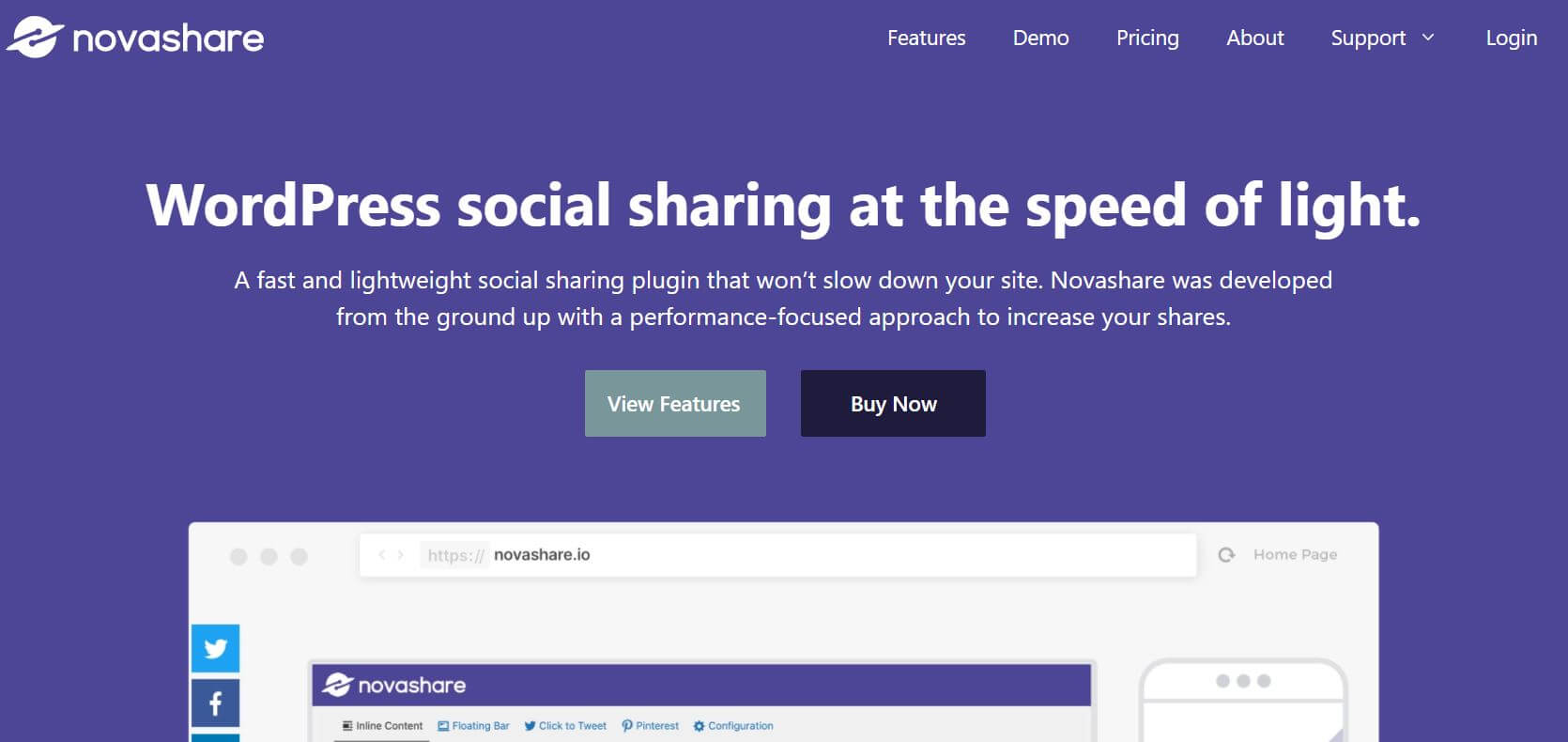 Novashare, which is used for all types of businesses, is among the best social media management plugins for WordPress with its simple and stylish design. Novashare; Provides media adding service to social media applications such as YouTube and Instagram.
Consider social media accounts with social sharing buttons. The Pinterest image highlight pins feature allows visitors to easily pin any image they like to Pinterest while browsing your website.
Although it has so many features, it works very fast. And it is among the affordable WordPress plugins. Since Novashare is mobile compatible, it is available for desktop and mobile use.
Pricing:1-year premium support & updates, $24.95 per year

4. Feed Them Social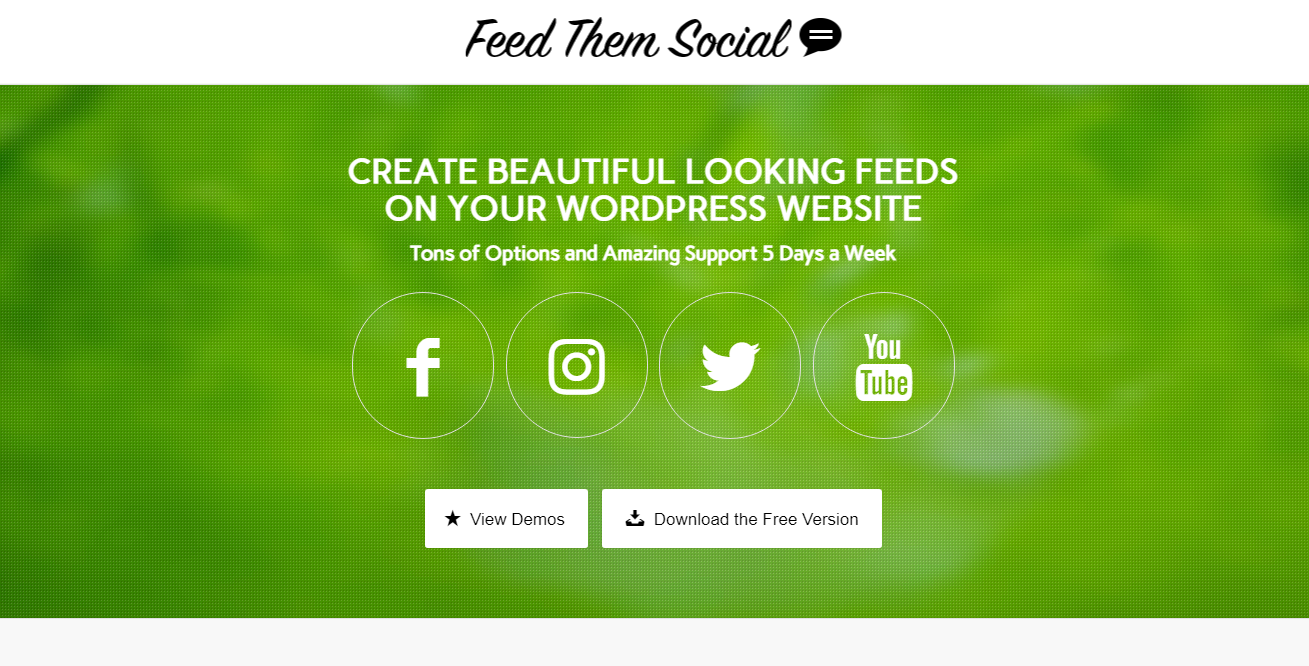 Feed Them Social is one of the best social media management plugins for WordPress with over 1 million downloads. Feed Them Social prepares you excellent videos, albums, pictures for your Instagram, Facebook, accounts.
If you have prepared content for one of your accounts, you can transfer the same content to your other social media accounts with this plugin. It is mobile compatible for desktop, tablet, and computers.
As an additional feature, Feed Them Social allows you to add like or follow buttons to increase followers. This will help increase traffic on your site.
Price: $85.00
5. AddToAny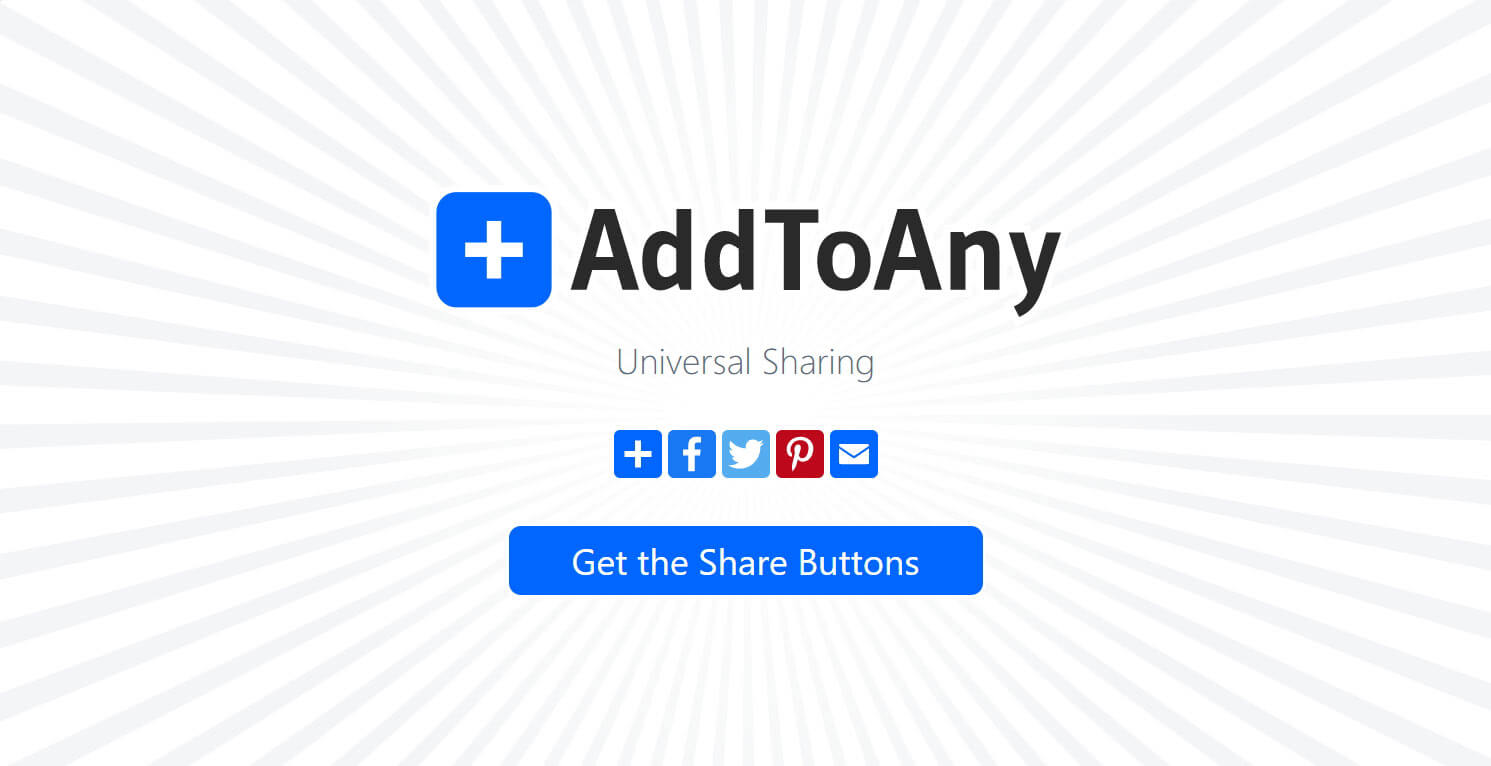 AddToAny is the best wordpress social media management plugin if you want to give your visitors the ability to share your content on almost any social network. It can show the number of social shares without creating an account and offers Google Analytics integration.
You can add both built-in social media buttons and vertical or horizontal share buttons. It is possible to place them manually using a shortcode.
Finally, the plugin is active on over 500,000 different types of sites, making it mega-in-demand among the wordpress kits.

Price: 100% free

6. Shared Counts

It is one of the best social media management plugins in WordPress that is fast and easy to use. Shared Counts gives you the ability to add the perfect social share buttons for your website.
It has the ability to share on your social media accounts such as Twitter, Linkedin, Facebook. Shared Counts has an HTTP recovery option to make sure you don't lose your shared count when upgrading your website to HTTPS.
It offers the opportunity to display social sharing buttons in different designs. Unlike other social sharing tools, the Shared Count plugin doesn't use tracking scripts, cookies, or store any user information.
Price: $40/monthly
7. Social Warfare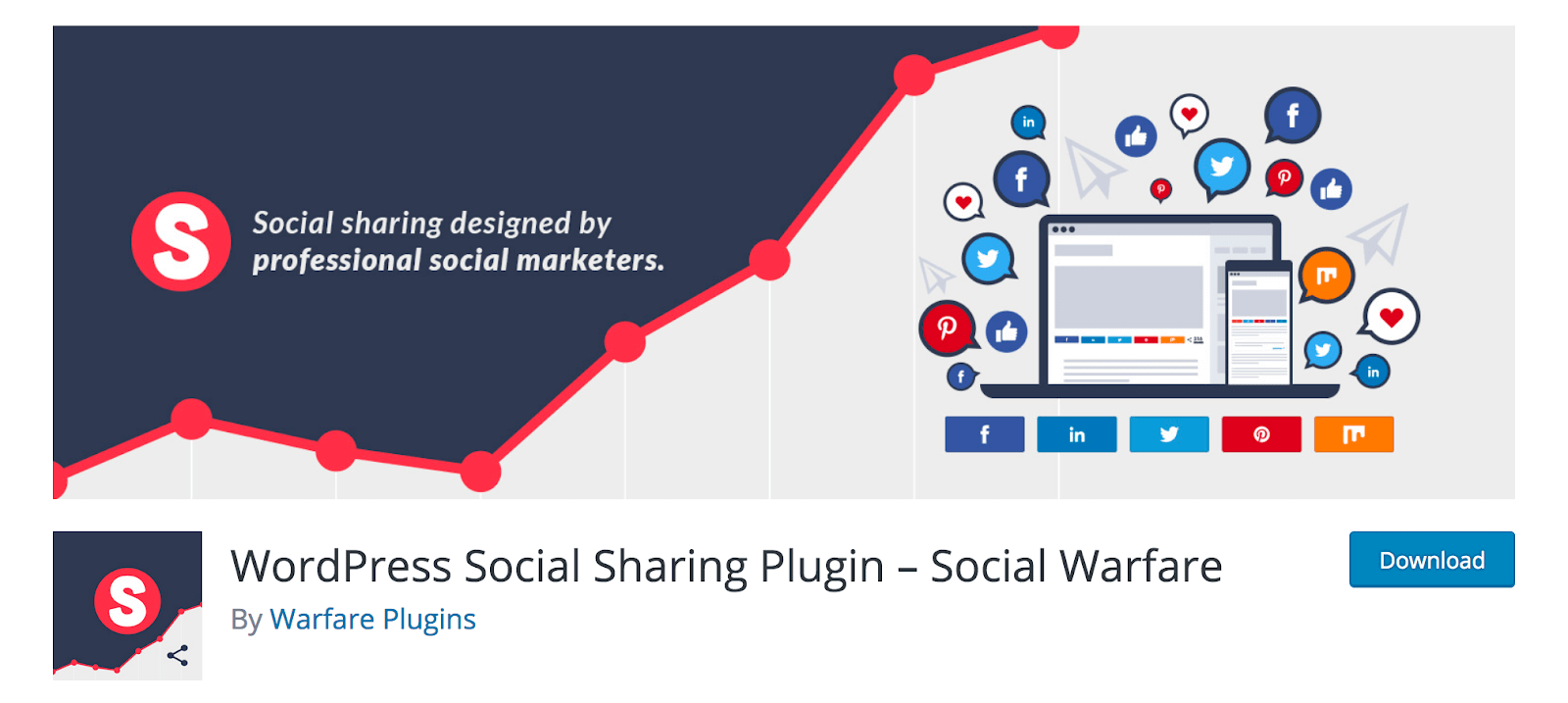 Social Warfare is a great best wordpress social media management plugin to share posts on social media. You can place share buttons on top of the post content, below the post content, above or below the post content, none or with manual placement.
Supports short URL and Analytics tracking to see how much traffic you get from social media sharing. Social Warfare features do not end, you can add a share button above or below your content. So you can share it on your other social media accounts.
If you are looking for an option that works for both desktop and mobile, Social Warfare is the right social media management plugin WordPress for you
Price: Free or $29/Year for 1 site
8. Sassy Social Sharing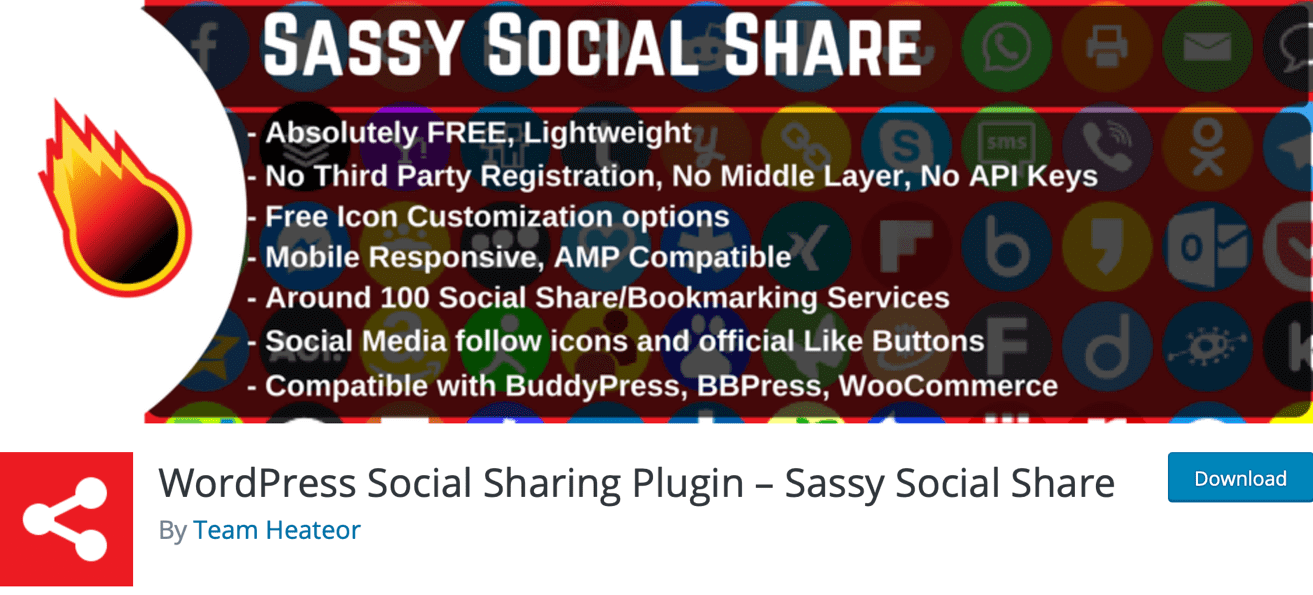 Sassy Social Share is an Instagram plugin designed to increase your Instagram follower count. It's mobile responsive, optimized for high-speed page loading.
It is also supported for Facebook, LinkedIn, Instagram, and a few other major social media platforms. No need to integrate with APIs of third-party sites other than supported social media platforms which are great.
Compatible with WooCommerce. You can enable sharing options for your WooCommerce products. It is also integrated with mobile responsive features.
Price: $29.99
9. Kiwi Social Share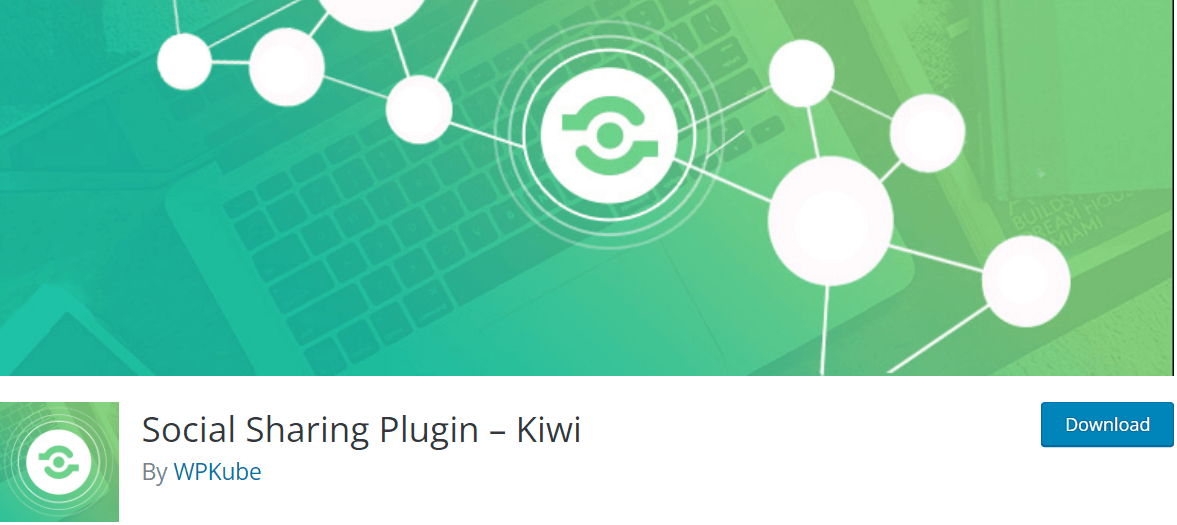 It is the best wordpress social media management plugin built with custom icons. Provides share buttons for your Facebook, Twitter, LinkedIn, Pinterest, email, and other social media accounts.
You can drag and drop icons to rearrange the order of the share buttons, change the shape of the buttons, show share counts, and much more. It also supports Google Analytics integration to help you track social share counts.
There is also a "click and tweet" function for specific phrases. So, if you are writing a blog and want to highlight one of your favorite quotes, users can share this quote on Twitter with a link to your blog.
10. Revive Old Post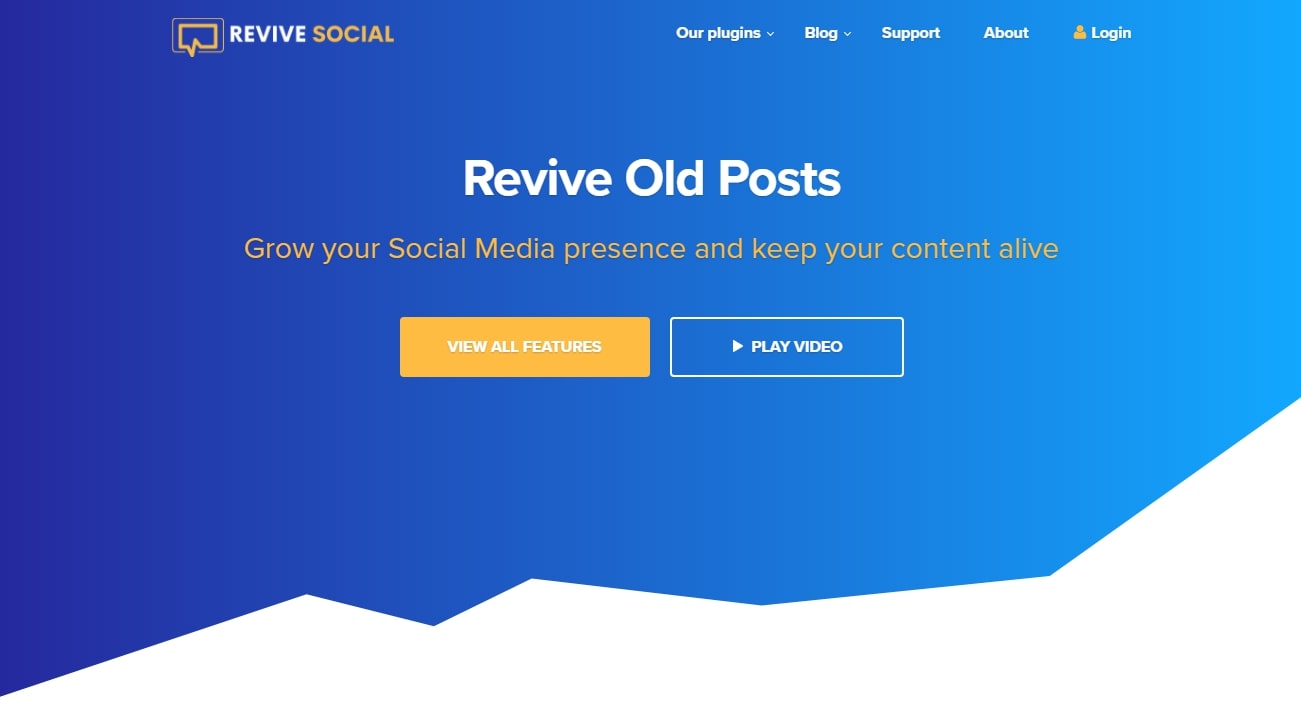 It is the best wordpress social media management plugin that works on social media platforms like Twitter, LinkedIn, and Tumblr, able to reshare your new posts or old posts.
If your blog is not shared due to any problem when it is shared, you can know the reason. You can monitor the traffic generated through this plugin in Google Analytics.
Do not lose your posts by sharing them on a single social media account. Revive Old Post offers you this feature so that you can transfer your posts to multiple social media accounts.
Price: FREE
Disclosure:
The social media manager should determine the purpose or purposes of the work to be done in the social networks, as well as determine these correct goals together with the company management. Determining the right targets, directing, and informing the company management correctly are also the works that need to be done in this process. Content planning, visual design, strategy is some of the important issues. In this blog, we have brought together the best social media management plugins for WordPress with all these features. If you like our blog, don't forget to let us know in the comments.