Best social media tracking software for Marketing managers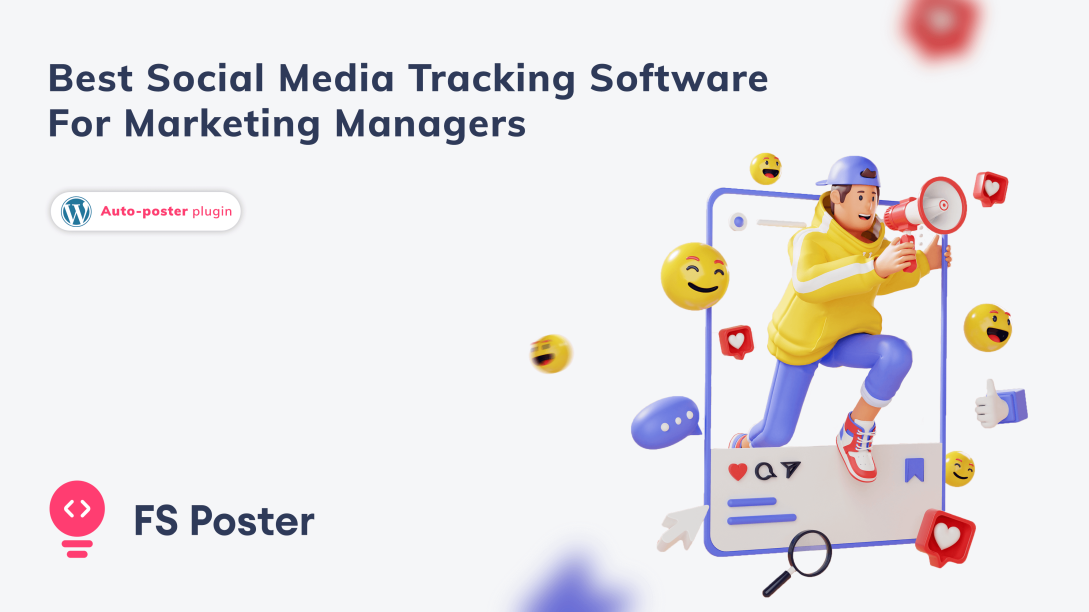 Social Networks
Sep 11, 2021
A social media manager has to keep track of all the insights in order to reach more and more people, day by day since millions of people turn to social media for information. A company may use social media to reach out to its consumers, as well as influence them with the best materials that will help them make a choice. The use of social media tracking software becomes increasingly important for companies as they attempt to build a worldwide audience, establish brands, and expand their services.
It is possible to listen, track and acquire relevant material from a wide range of social media sites using a social media monitoring software package. Social media, marketing, and communications departments utilize social media monitoring solutions to detect trends, follow rivals, and analyze consumer sentiment.
Marketers may accomplish the following with social media monitoring tools:
· Obtain accurate information about your target audience;
· As a result of data obtained, take appropriate measures in order to maintain or create a good reputation and maximize your ROI;
· Sentiment analysis;
· Competitor tracking & comparison;
· Segmentation (demographics, geolocation, channel, sentiment, etc);
· Save time by having all of your social media statistics in one place.
So, let's have a look at 7 best social media tracking software for your needs:
Hootsuite
As one of best social media tracking software, Hootsuite is a major star. Hootsuite allows you to confidently schedule posts along all various social networks (including Instagram, Twitter, Facebook, LinkedIn, Pinterest, and YouTube), organize organic and paid social content together. With their more advanced listening tool, HootSuite Insights you can dive deep into audience patterns and segmentation in actual time, evaluate your brand strength against your rivals and follow discussions across blogs, message boards and forums.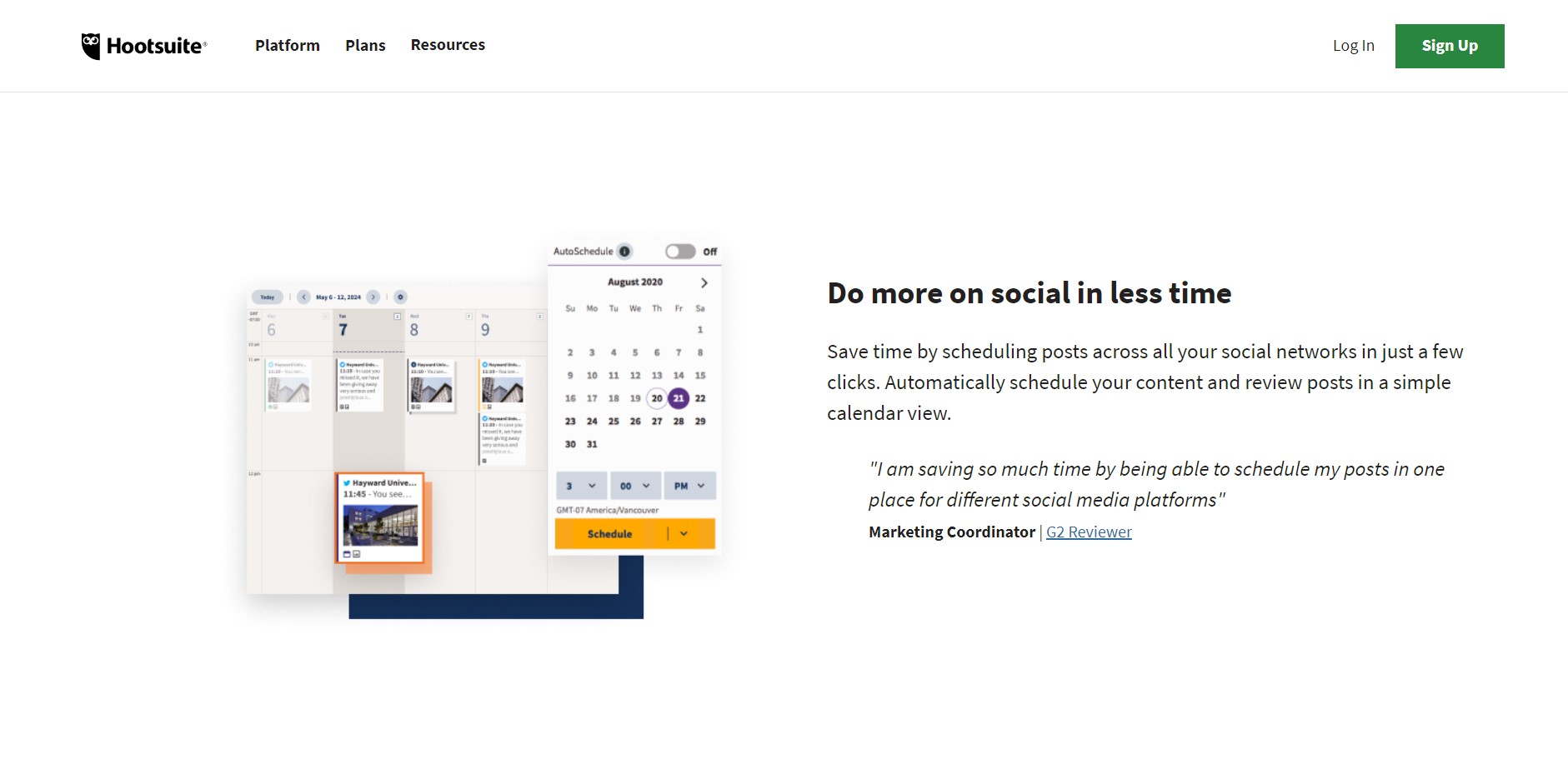 There is a sophisticated dashboard with insights about your business's digital presence and online interaction on Hootsuite, and it is free. As an example, you may follow keywords, locate potential leads locally, or perform demographic research on your audience. You may even keep track of how various consumers interact with the company. Additionally, the dashboard allows you to assign activities to the right person for certain social posts.
Price: $29 USD – $599 USD per month.
SproutSocial
Sprout Social is an all-in-one social media tracking software that helps companies truly understand their audience and influence their social media plan with advanced analytics. Integrated Smart Inbox is one of Sprout Social's most user-friendly functions. Sprout Social allows you to respond to your comments, comment, share and like articles, etc.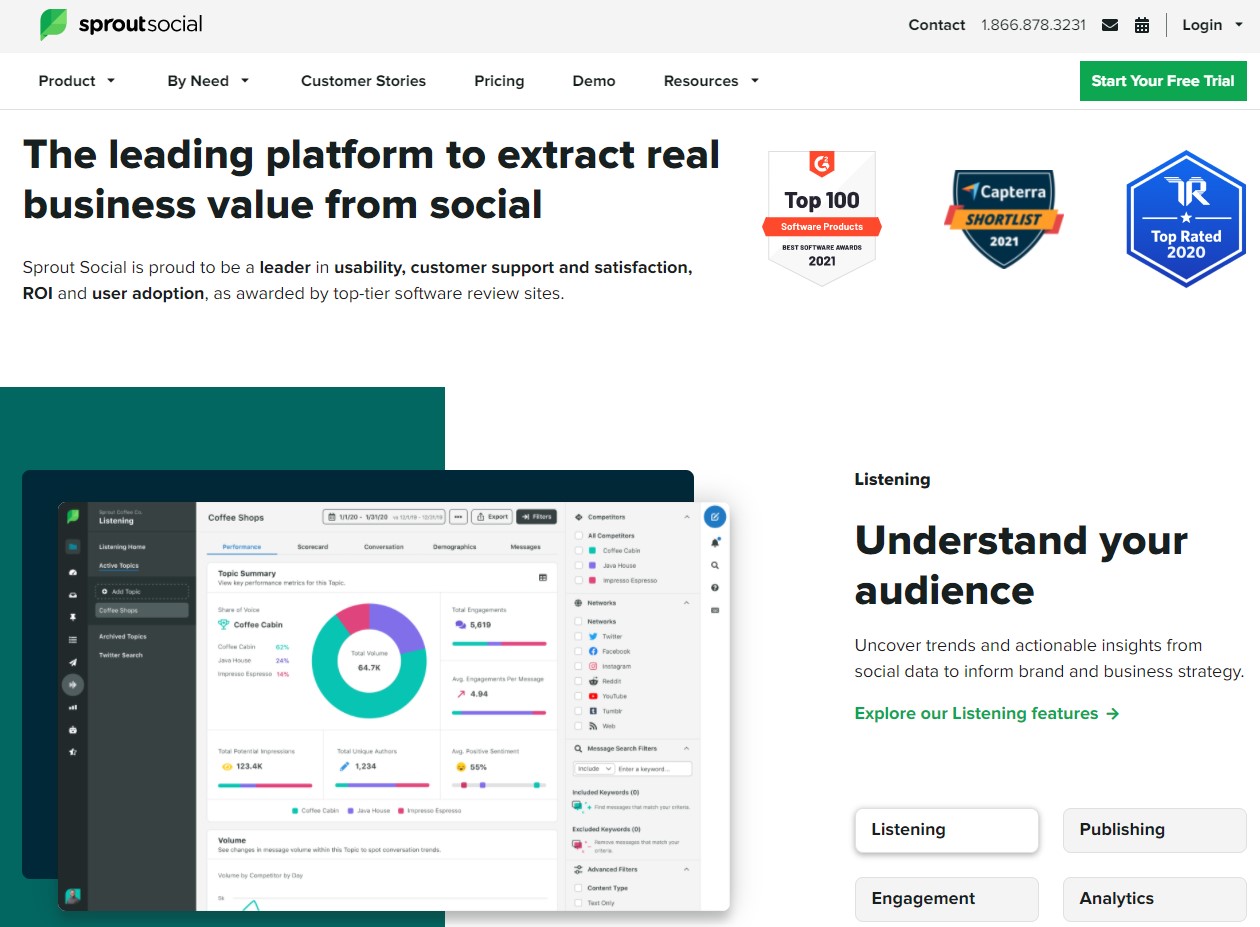 In addition, Sprout keyword searches may be set up to monitor brand and product mentions. In addition to providing insights about your Twitter performance, Sprout's 'Trend Reports' also provide an analysis of the most popular hashtags, current topics, and public people.
Price: Standard $99/user/mo, Professional $149/user/mo, Advanced $249/user/mo
Hubspot
Social media tracking software HubSpot offers everything from social media and email to SEO and lead management.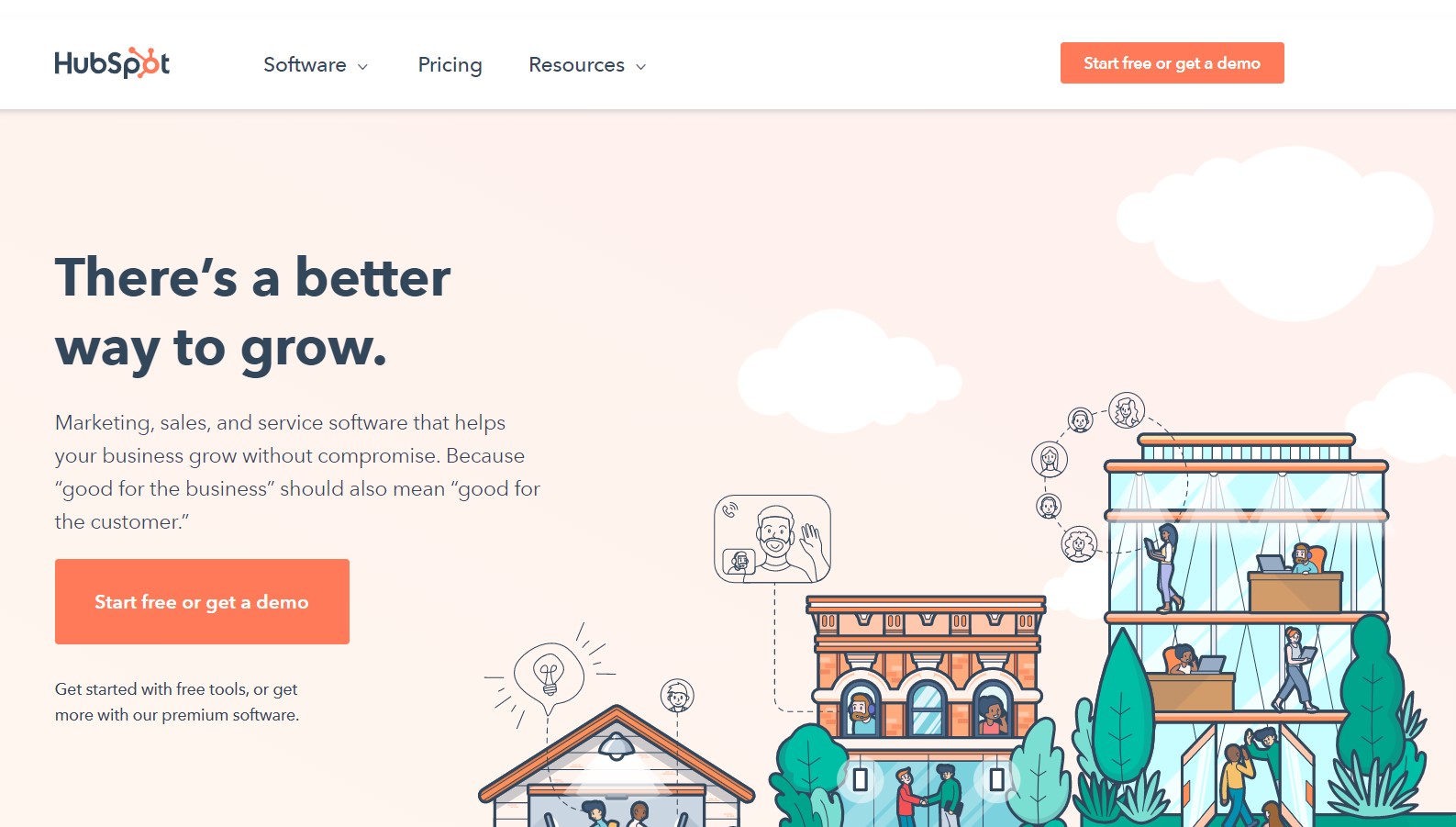 Every tool you need to conduct a marketing campaign that engages and delights new and existing clients. These tools may assist in generating compelling content, get it in front of the appropriate people and transform visitors into leads, who then become customers, thanks to its conversion-boosting features.
Using Hubspot's social analytics, you can track traffic, leads and conversions back to your posts and social networks, as well as link it with your CRM system.
Prices: Starting at $200 per month, $800 per month, and $2,400 per month
Buffer
Buffer is known as a handy and best social media tracking software and designed to help you manage your social media material. Its major role is to share material across today's well-known social media platforms, like Facebook and Twitter. It allows you to share material in an easy way. Additionally, the app makes it easier for users to generate and schedule articles.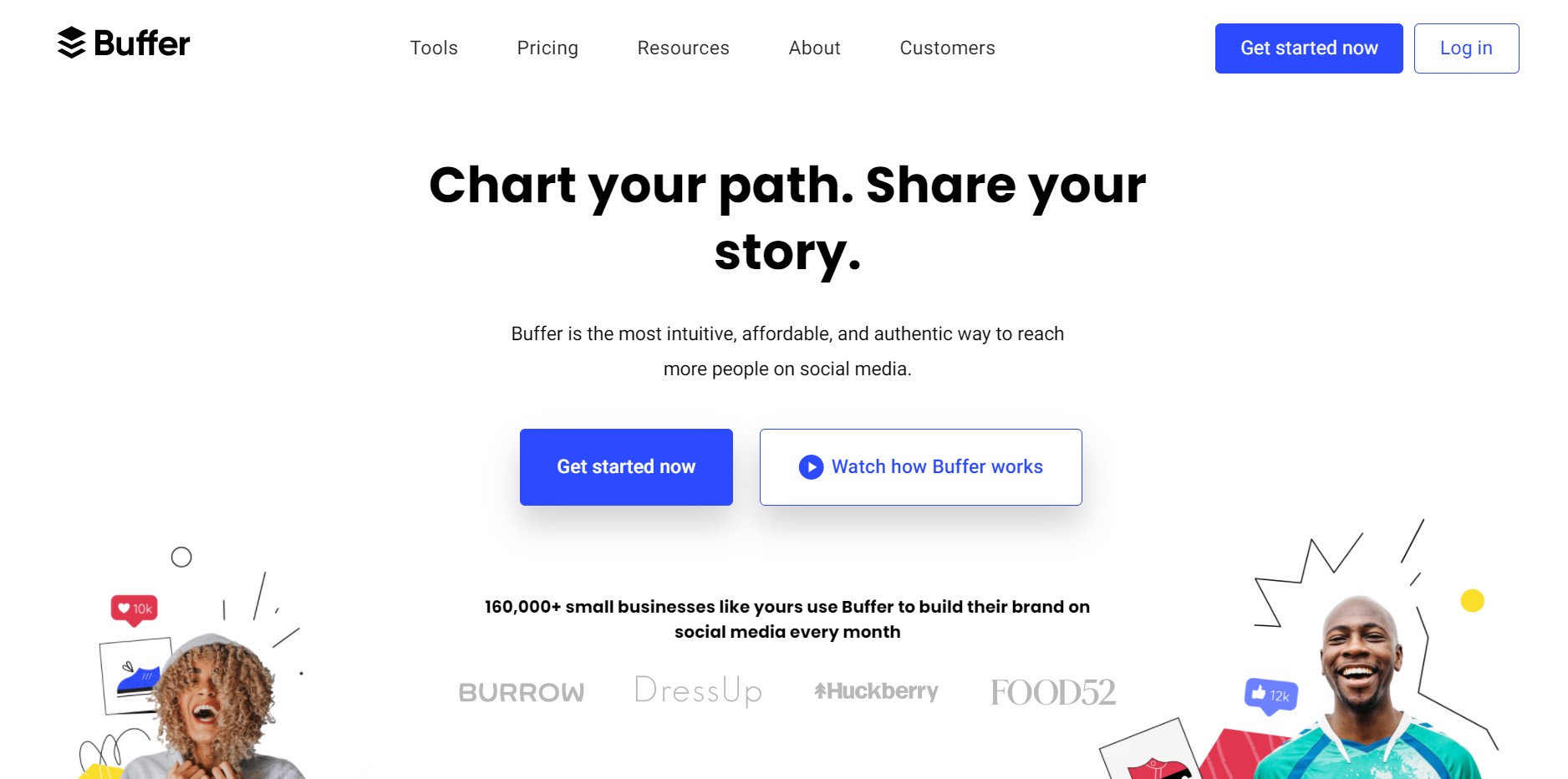 There is a browser plugin called Buffer that is available for Safari, Chrome, and Firefox that allows you to share information on any website. You will be given the option to share a link using Buffer within the current web page by adding a button to your current web browser's toolbar.
In the case of organizations, brands, and people that generally deal with more than three social media accounts, an upgrade might be worth it. In addition, premium business plans allow you to add more team members to a single Buffer account so that you may collaborate on your social media postings together.
Price: It has a free trial, as plans start with $10 per month, up to $399 for large enterprises.
AgoraPulse
In addition to being social media tracking software, AgoraPulse is a highly professional app for social media monitoring, administration, scheduling and analytics features. You may search for phrases, URLs, and handles on Twitter using the app's listening function, which stores all of your social network mentions in one place. Your Facebook and Instagram advertisements may be monitored using AgoraPulse.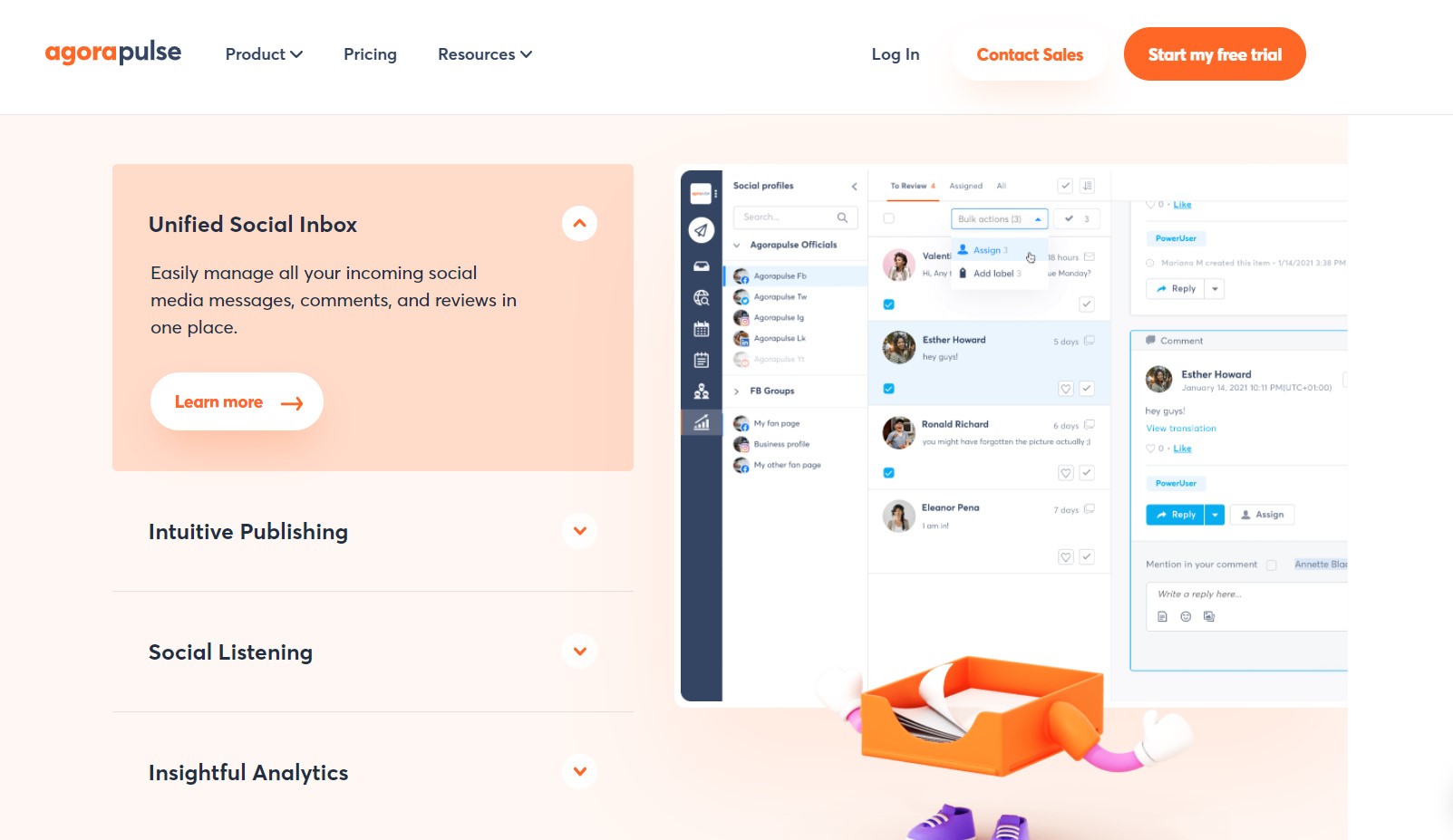 There's also the option of responding directly to direct mentions made on any of the supported social networks. This tool is likely to be used as part of your brand awareness and reputation management initiatives.
Price: Free, $79 per month, $159 per month, plus enterprise options
Sprinklr
Besides being one of best social media tracking software, Sprinklr also has a social listening component built in. It helps you with social engagement, advertising, care and advocacy. Templates and customized reports Dashboards provide detailed information about campaigns and viewing demographics. An expanding range of visual widgets makes it easier to comprehend your data and monitor your social media effect, as well as the ability to drill down into specific areas of the data.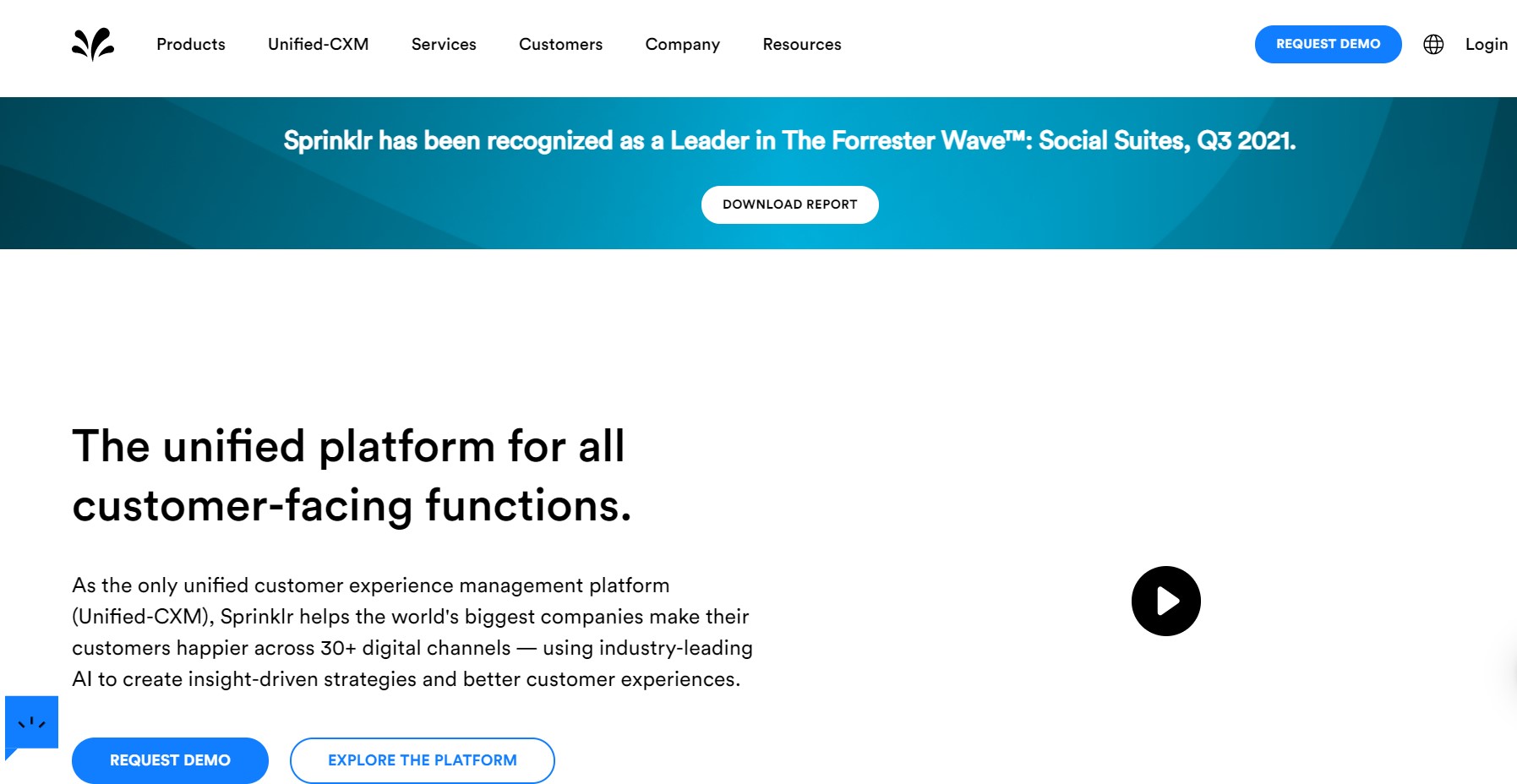 With this social media tracking software, you can compare your social media performance to that of other businesses in the same industry to see how you stack up. And even more importantly, they help you anticipate problems so that you can effectively make choices.
Price: Price list and plans are not shown on the website, you should contact them for more information.
FS Poster
The FS-Poster plugin for Wordpress websites is an excellent bonus to all of the above. Your business and your audience will benefit from a consistent experience with this excellent WordPress plugin for social auto-publishing. This enables you to reach out to your target during their busiest moments, even if they are problematic for you personally. It also enables you to post up to 15 social media platforms.
Not only does it save you time, but it also increases your internet visibility. An increase in postings improves engagement and allows users to stay in touch with your brand outside normal work hours. Use bulk scheduling for some material and let the auto-posting do the rest instead of posting every day.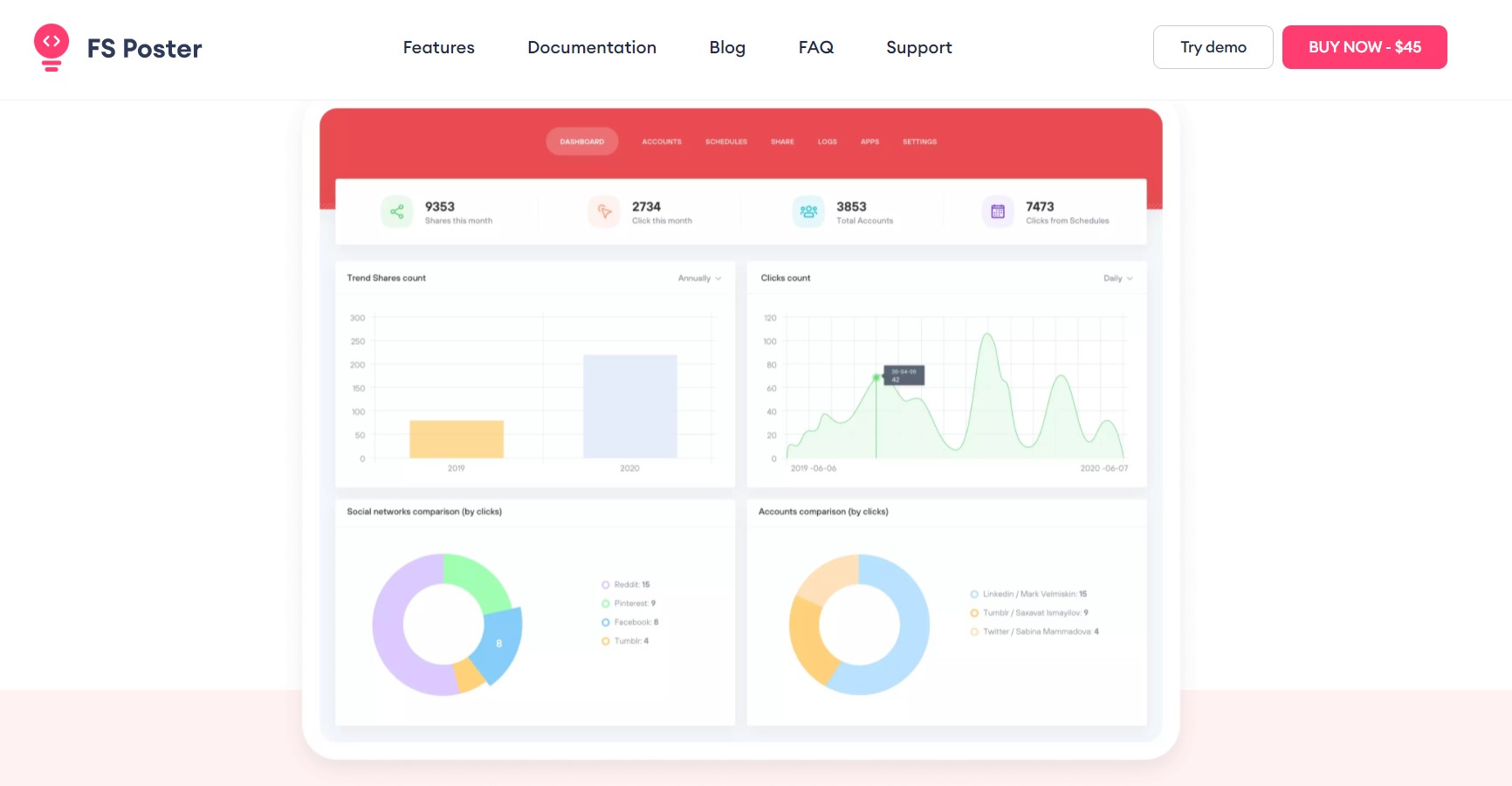 Additionally, the best WordPress plugin for social auto-posting gives insight into the shared posts, in addition to scheduling your material. Understanding interaction patterns (such as impressions, comments and shares) allows you to develop tailored content on each channel. Visual network analyses allow you to determine which channels and accounts are doing better than others.
Price: There is a $45 price tag for the plugin, which covers six months of maintenance and upgrades. A 12-month support period can be purchased for $15 more than the standard 6-month term.
In Conclusion
Despite the fact that all of the tools listed above are social media tracking software, they differ in minor and major ways and serve various purposes. If so, hopefully your firm found a good fit. Finding the proper social networking platform might require a lot of research. Everyone, from the first user of social media to those with limited resources, may benefit from the tools accessible to them. If you are in doubt, start to Check Demo of FS Poster, to begin investigating.