Facebook and Instagram Stories Ads: How to Keep Your Followers' Attention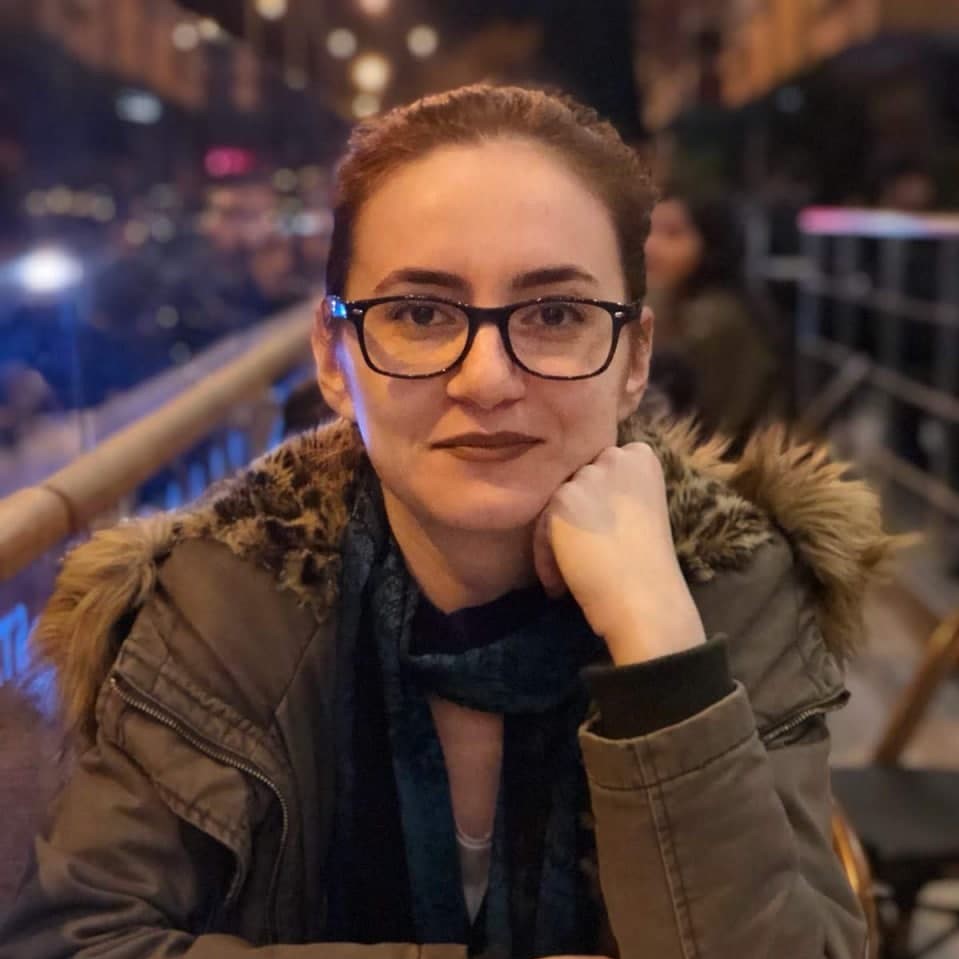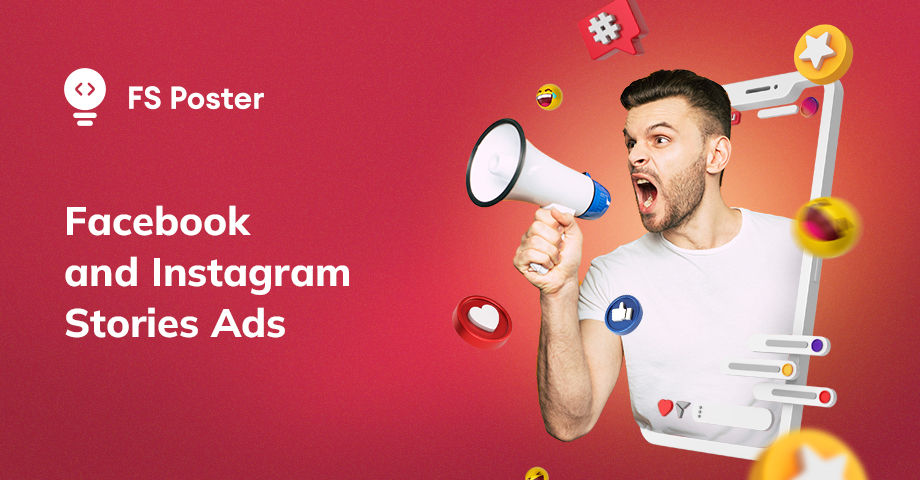 Social Networks
Apr 04, 2022
Instagram Stories ads, which look pretty similar to organic Instagram Stories, are also being used by brands to drive attention back to their product pages on the platform.
Whether you've been using Instagram Stories for a while or are just getting started, it's time to learn more about the advantages of advertising. Instagram is a great place to get new sales leads; therefore, investing in Stories advertisements is worthwhile. In this article, we'll look at how Facebook and Instagram Stories advertisements operate and how to design your own to help your business grow.
Instagram has developed tremendously over the last several years. A large part of its growth can be attributed to the fact that it caters to users' passion for visual material. There are over 1 billion active accounts on Instagram globally, with more than 500 million individuals using Instagram Stories every day at writing. Considering that 75% of consumers go out of their way to learn more about businesses and goods is significant. When they see something they want, they go to the internet store to purchase it.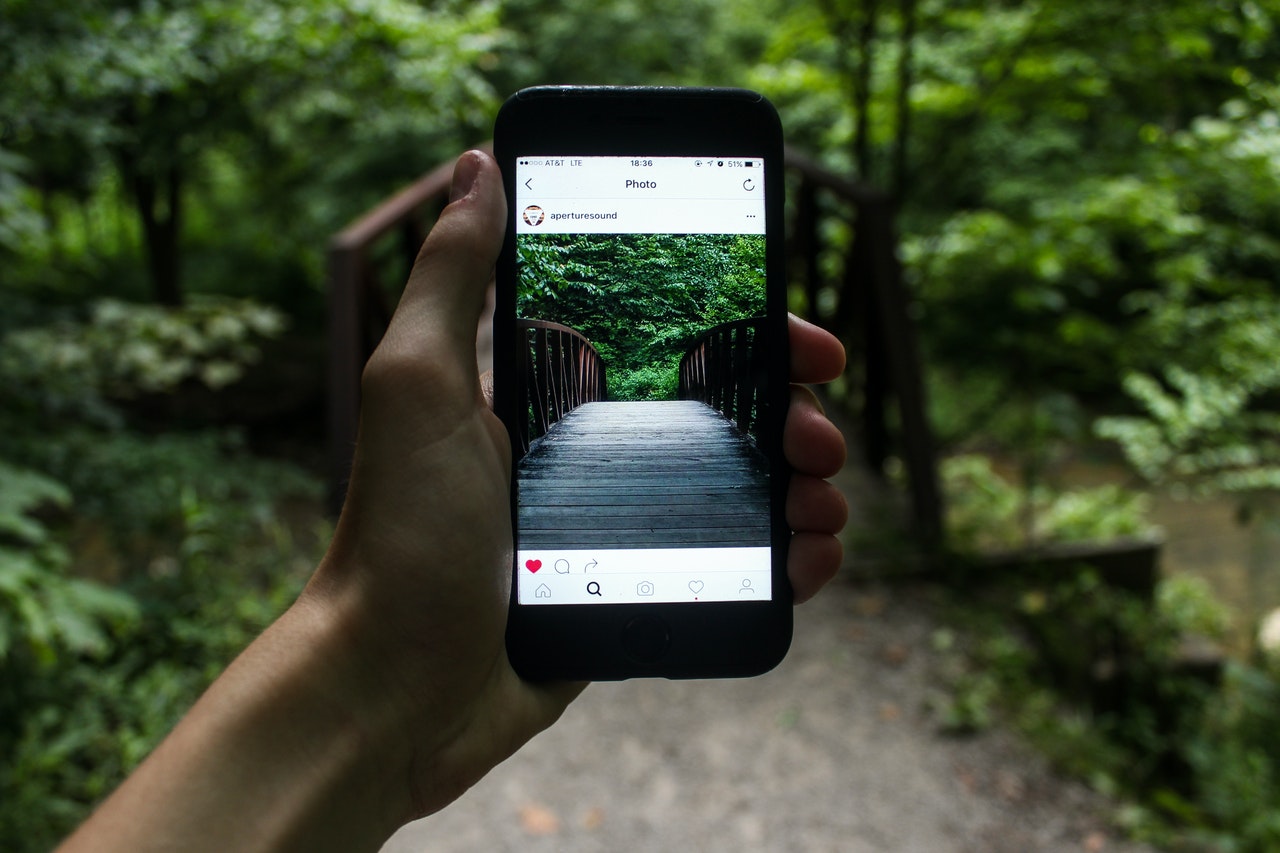 Instagram recently expanded its shopping possibilities by integrating additional third-party apps. Users will now be able to purchase things without ever leaving the site. With such a large audience pool to choose from to discover your perfect consumers, features such as these are highly beneficial in helping you expand your business further. Instagram has streamlined the shopping experience for its users by allowing them to purchase things directly from the site, allowing them to complete their purchases in clicks. The advantage is that consumers are going through the sales funnel at a significantly faster rate.
In recent months, Instagram has been making a concerted effort to become more eCommerce-friendly. This is advantageous to you since the greater the number of people who look at Instagram Stories and pay attention to shopping tags, the greater your chances of driving traffic to your website and closing transactions. You'll need to figure out a strategy to compete with other businesses for users' attention as these new features gain popularity and consumers spend more time purchasing things on Instagram. You require engaging with your audience and convincing them to buy your stuff. Facebook and Instagram Stories advertisements might help you stand out from the competition and raise your sales.
How to make a good Instagram story ad?
Let's now look at how to get Facebook and Instagram advertisements and, more specifically, utilize Instagram Stories ads to distinguish yourself from the rest of the herd on the platform.
Create a business account
If you're currently using Instagram to post material and haven't previously done so, you might consider switching your account to a business account. The most significant advantage of switching is that it provides access to more functions. For example, if you have a business account, you may do the following:
Keep track of your audience's demographics, trends, and traffic to your content. Include your company's contact details on your profile page, such as your email address and phone number for customer service.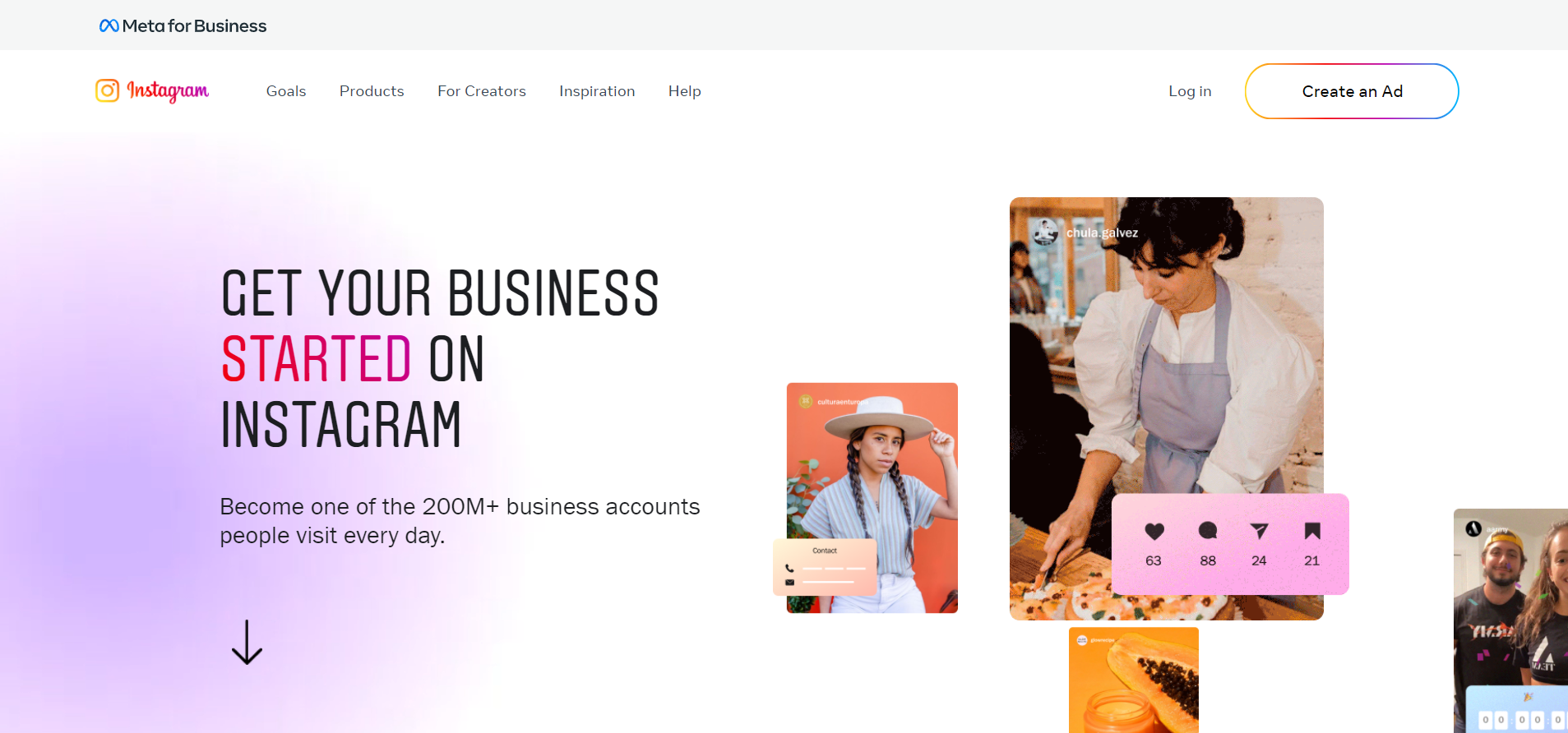 Make commercials
Head to your page and tap on the three horizontal lines at the top right of the screen to see if you have a business account. Then scroll to the bottom of the menu and select 'Settings,' followed by 'Account,' to complete the process. Following that, select 'Switch to Business Account.'
Simply fill out the form with your contact information (email, phone number, and address) and your company categories, and then click on "Done." In addition, you now have access to three types of Instagram Insights: engagement, engagement rate, and engagement rate.
Activity -This graph displays the overall number of profile visits, clicks, and people reached over a week.
Content - This highlights how many posts you published and how many people read them over the week. You can also get a summary of your stories and advertisements in this section.
Audience - This tells you where the majority of the traffic to your page is coming from. It's possible to break this down further by city and nation if you want to undertake a more in-depth analysis. You may also examine your visitors' age range, gender, and the number of followers you've accrued over time.
What role does this play in attracting new clients and increasing sales? When taken together, these insights can assist you in creating articles and Stories that are tailored to your target audience. The more relevant your material is to your audience, the greater your chances of gaining a larger following, establishing trust, and driving more traffic to your product pages. Creating relevant content is a continuous process. Pay attention to these statistics so that you can anticipate users' wants and present them with articles that are relevant to their interests.
Create an Instagram Stories ads to increase sales
Following the creation of posts and Stories that your audience finds engaging, you can begin constructing ad campaigns to convert likes and comments into purchases. Compared to traditional mobile advertisements, Instagram Stories ads are full-screen vertical pictures and videos that are more immersive than conventional mobile ads. Still, they are also designed to correspond to the way people naturally use their mobile devices. Users will not need to adjust photos to see them properly.
There is no other material to divert readers' attention; all they see is your advertisement until they swipe up or navigate to a different article.
It's pretty similar to making Facebook ads in that you must utilize the Ads Manager platform to create Instagram Stories advertisements. First, decide on a goal. For example:
Because your aim is to acquire new consumers, you should select 'Conversions' because these advertisements are meant to encourage visitors to make a purchase when they visit your business. In order for Facebook to assist you in tracking conversions, make sure you've placed the Facebook pixel on your website.
Create your ad in the same manner as you would normally:
Give your ad set a descriptive name. Create something unique for each campaign so that you can more easily study the reports after they've been completed.
Define the conversion that you wish to keep tabs on. Add to Cart, 'Initiate Checkout,' or "Purchase" are all possible options.
Make a suggestion. Start with a compelling, relevant offer that speaks directly to the demands of your target audience.
Define the type of audience you wish to reach. Because they are the most likely to convert, you should consider marketing to people who have already interacted with your brand in some way.
Make a budget and a timetable for yourself. Getting the results you want will need trial and error to determine the best budget and ad duration for your situation. Begin with a bit of funding and run your advertisement for two weeks before evaluating the outcomes.
In comparison to Facebook ads, the only thing that differentiates Instagram Stories ads is positioning the ads themselves. Placement may be edited in the ad set by going to the 'Edit Placement' section and selecting 'Instagram — Stories' from the drop-down menu.
Ads will only display on Instagram if they are relevant to the audience you have selected in this manner.
Instagram Stories advertisements seem quite similar to the ordinary Stories you publish on the platform. The following are some strategies for getting users to remain on your Stories advertising long enough to notice the offer and click through to your website:
Make use of high-quality photos and videos
Make your videos engaging by using music. A voice-over with music in the background is recommended for Instagram Stories videos since 60 percent of people view them as they are recording them. Remember that films can only be 15 seconds in length, so make sure your offer is clear and stands out from the crowd.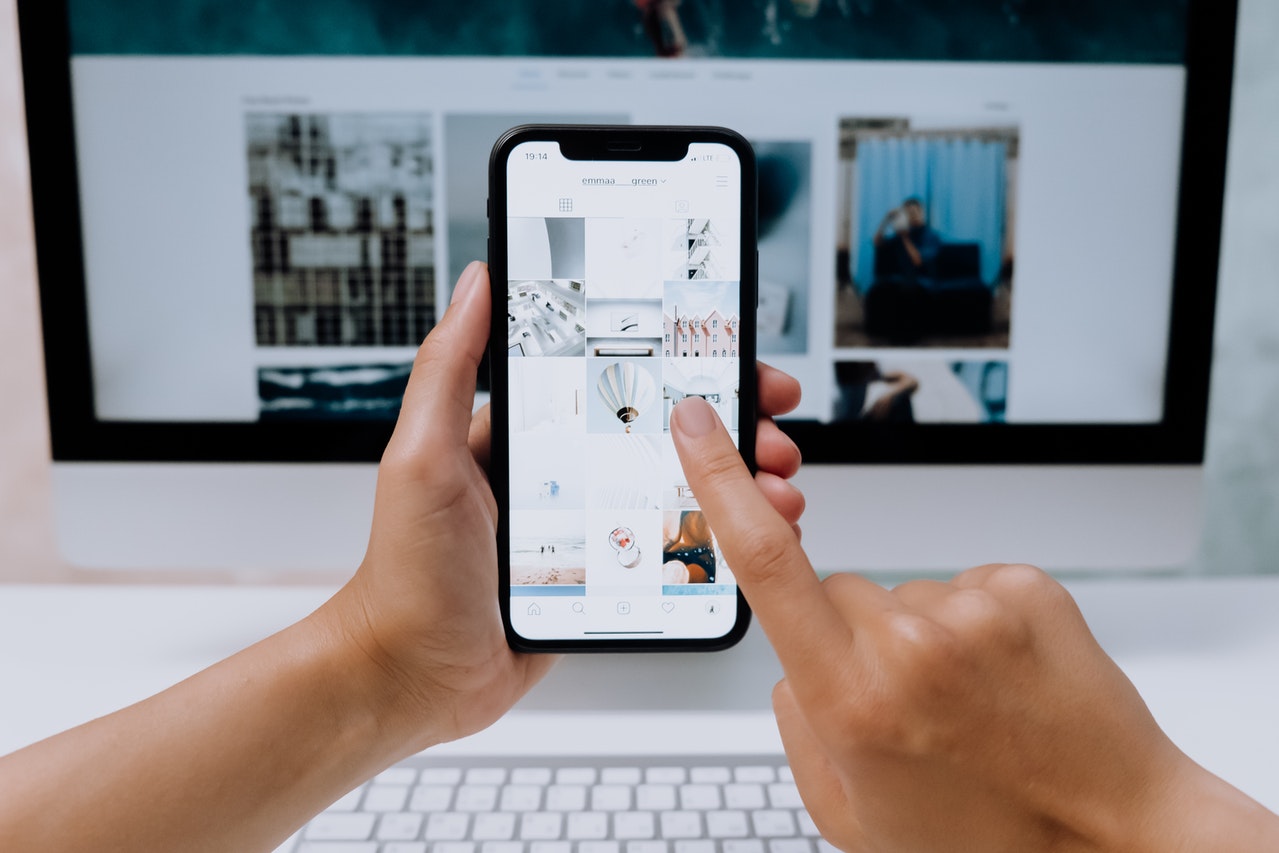 Showcase your products and services with a single image or a carousel of image
The final step is to include a call to action in your document (CTA). In light of the fact that we're discussing the conversion target to increase sales to your business, utilize 'Shop Now' or 'Learn More' to entice customers to swipe up and visit product pages on your website.
Best practices for Facebook and Instagram Stories ads
Making an ad and running it is one thing; being more thoughtful about your advertising is something else entirely. This ensures that your advertisements achieve their intended results. The following are some excellent practices to keep in mind when you prepare your next Instagram Stories advertising campaign. Run a series of A/B tests to determine the optimal combination of ad features that will compel your target audience to make a purchase.
Branding should be incorporated
It is possible to brand your Instagram Stories by using your brand colors, utilizing a specific typeface based on your style guide, or using the structure or template that you use for your normal Instagram Stories.
Don't limit yourself to a single aesthetic style
Make advertising more lively by including photos and videos in the mix. Vita Coco, a retailer of coconut drinks, uses a blend of GIFs, videos, and photos to reach their desired demographic and attract new visitors to their website.
The sort of promotion should determine the duration of the ads
A product launch, for example, may necessitate the use of more slides than, say, a seasonal discount offer. If you're sharing a video ad, the length remains the same, but you can include extra information to emphasize the importance of what you're sharing.
Conclusion
According to the company, more than half of businesses with a commercial Instagram account have used Instagram Stories to raise awareness about their products and drive traffic back to their website. It's certain that including Instagram Stories in your advertising plan has advantages, and the time has come to employ Facebook and Instagram Stories advertisements to reach your target audience.
It's essential to test numerous types of your adverts to determine which ones bring in the newest clients. Using your Instagram business analytics to observe user activity and updating your Stories and advertising on a frequent basis is the key to success.