How to Use Lead Generation for Technology Companies?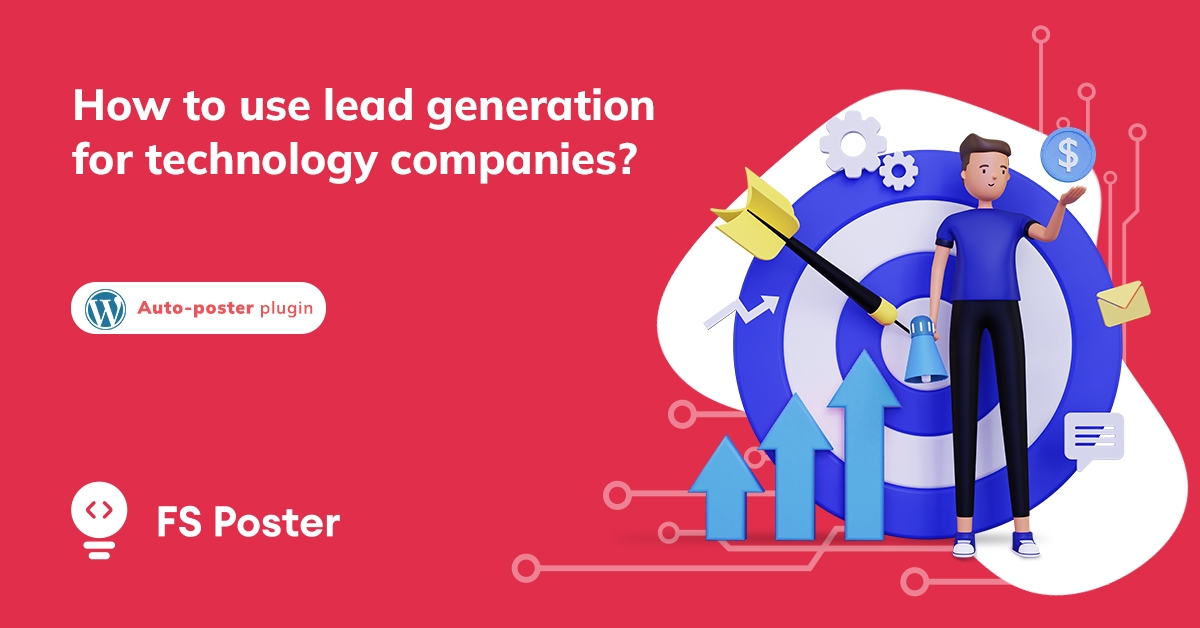 Social Networks
Nov 24, 2021
Updated at: Jan 27, 2023
Lead generation for technology companies can be a challenging job. Many companies enter the market with a disruptive mindset and out-of-the-box solutions and exit without even making a noise.
A weighty intro for such a topic.
Why does lead generation for technology companies fail?
Quick refresher, a lead is anyone that showed interest in your products or services. But in lead generation for tech products, you cannot rely on interested people but the ones that are most likely to purchase from you. And most of the time, you have their contact details, say, email.
Well, various reasons come into account when seeing tech companies fail. Although we are more confident in connecting digitally with people than in real life, it is hard to build trust online. So, as for technology companies. But there are facts about technology companies fail to sense before going bankrupt.
To a small degree, it is unclear content that is randomly found and gathered for the sake of doing. If the content does not communicate the message of the product, failure in digital lead generation is inevitable.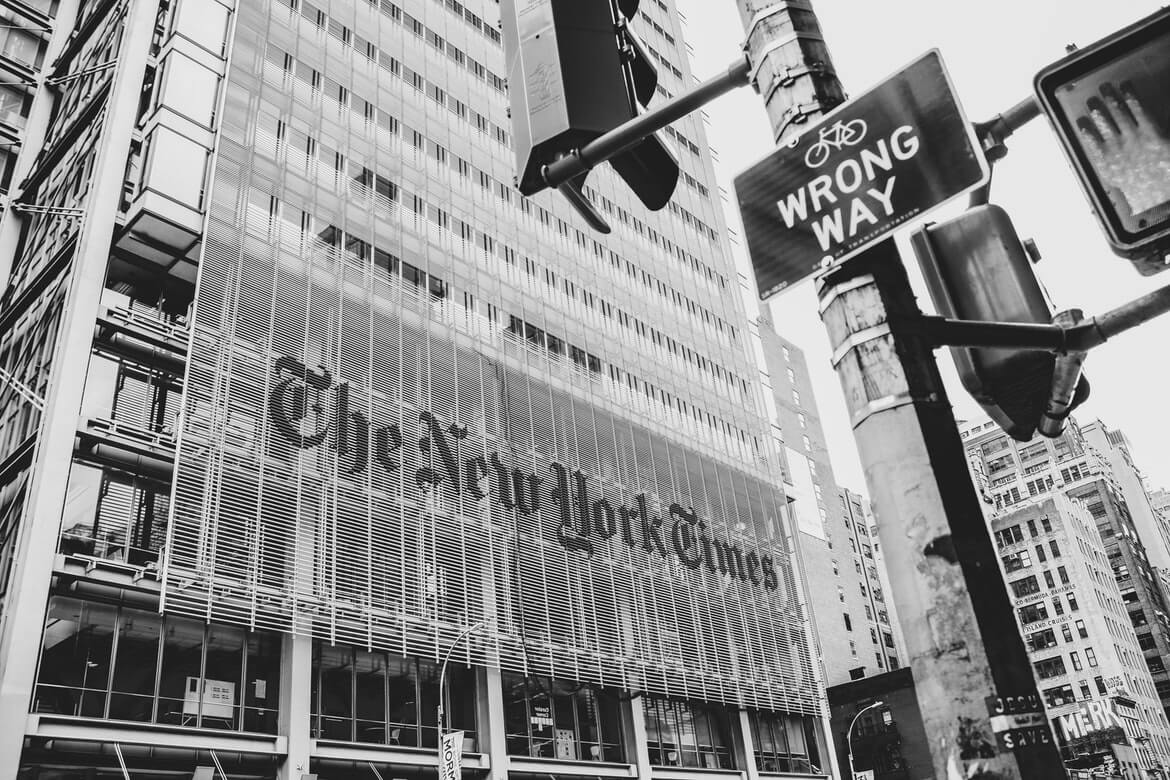 Another sign is the deviation from the buyer persona phenomena. You can not convert leads if you avoid their needs. Mostly, tech companies chase their competitors' lead (which is nice) while forgetting about the customers (unforgiven) and end up kicked out by their competitors (fair play).
Lastly, failing to understand false positives (my favorite 🙃)
I mean, how can you be happy about your traffic while none of them converts in 3 consecutive months? Another one? If a big part of your revenue comes from a small number of customers, you have something to worry about. While this is a big deal when you are altricial, it needs to be taken care of.
To avoid these mistakes, we complied
10 lead generation strategies for tech companies to try now
The first tips in lead generation for technology companies can be used as part of your website mapping and product development.
1. Build an engaging landing page

Especially for tech companies, a website is intercarotid of your digital presence, and it has to reflect your true value. As your website home page, your landing pages have to be optimized for conversions. From its design to copy, it should attract leads and create an engaging browsing experience.
Landing pages are built specifically for campaigns and have certain timelines and goals. Now, here are some top tips every lead generation for the tech landing page should follow:
Have a single objective
Follow the color theory
Design CTA-rich pages and display them in prominent places
But the website copy falls to content marketers' lot. Website copy has to focus on the unique value proposition of the company while reflecting the problems of leads. A strong CTA message should arm the page content. To appear on top of search results, you can create cornerstone pages. These pages are landing pages that are optimized for core keywords. Use them in your titles and website copy to highlight the product features and campaign goals.
Adding social proof from customer reviews and social forms can boost the effectiveness of pages. Last but not least, it should have sign-up forms to collect prospect details.
Even if you apply these strategies and add your personal choices, your job is not finished yet. In fact, your website building and landing page optimization is a consistently evolving process. Stay close to your analytics to see the most success from your lead generation strategies for tech companies.
If you do not own a website yet, you can outsource the development (for instance, you can hire MEAN stack developers). This will allow you to focus more on supporting and advertising your tech product while still having a decent landing page or website in the end. For this, you need to think about requirements to make sure you get the desired final product.
2. Provide free trials
People want to use it and see how the product works before paying for it. And free trials give them this opportunity to understand your product. Make sure to include a free trial section in your campaign landing page or home page to hook visitors.
Giving users a hands-on experience with your product will convince them about its practicality of it and purchase it. Many companies avoid free trials as the majority of users abandon the site after free usage. But a free trial section can be embraced for getting genuine feedback from users to understand their expectations from close.

Free trials are a game-changer. If you can make it, definitely include a free trial or freemium account on your website. If your product is not eligible for free trials, consider providing lead magnet or video tutorials to interactively explain its functionality. A lead magnet is a free service or shared document that is given away to collect the contact details of leads. You can compile an ebook that covers industry research or original studies to attract leads.
3. Run referral programs
Customer reviews can make or break a company. Customer recommendation of a product is a sign of satisfaction. There is a good chance that other companies from the same niche also need that product and would like to get a solution. Referral programs incentivize customers to recommend the product and increase their purchases.
To make this simple for you and them, you can create refer a friend program on your website. It can also be a shareable link that gives discounts or service extras to customers for every sale generated from the link.
To uplift its effectiveness, you can launch email campaigns, make follow-ups with existing customers, and better identify your incentives.
4. Make your demo booking quick
The next trick in lead generation for tech is as simple as you hear. Most of the time, we find interesting products and engaging websites that concise us to connect with related people. But unfortunately, some of those sites have very unpolished booking procedures that shy away prospective clients who are one step ahead of booking a demo.
Instead of exhausting them with repetitive questions, keep it short to the only necessary information that you need to prepare for the demo. It is the sales' job to investigate the status of those leads and figure out their business opportunities. You can keep the questions to the background industry, recent tools used, and the size of the team that will use your product. Or, if you want, you can add selective questions that leads are free to answer or pass.
In WordPress websites, you can easily tackle this issue with appointment booking plugins. For customized booking experiences, you can look at the Booknetic appointment booking plugin.
5. Prepare the demo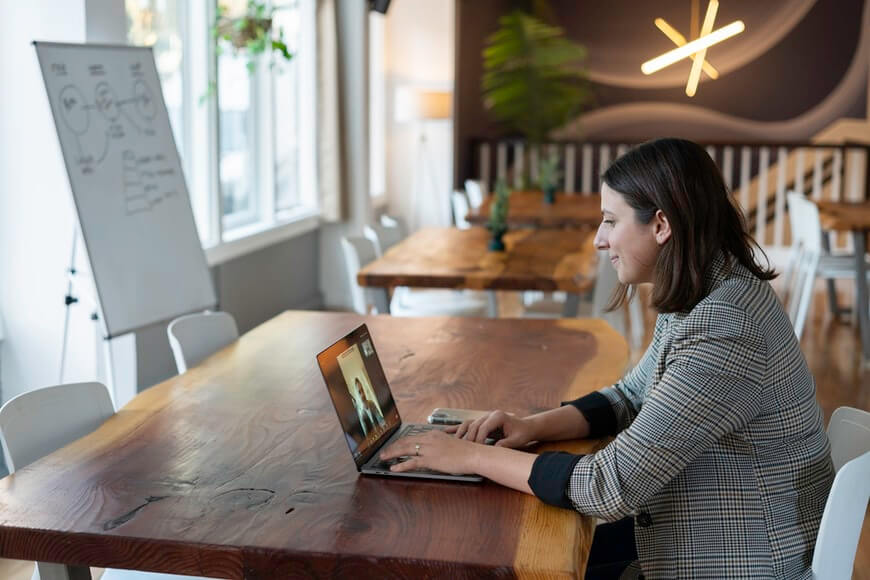 For God's sake, look at the website of the registrants, and make some efforts to understand their issues. A problem with lead generation for tech products is that they have been developed by programmers and sold by salespeople who rarely have skills in common.
And some salespeople fail to deliver the core advantages of the product. They just focus on some sales stuff to hunt the lead. Instead, you can join the functionality of products with their relative advantages to the prospects. One thing that always works is reminding them about their pain.
Plus, you may have a single material for all demos, but you cannot have a single presentation for all clients. Your approach, speaking, changes from client to client, from budget to budget. Remember PPC ads and social media campaigns that recommend to a super target audience and prepare targeted messages? This is an onsite version of your targeting with a narrow message.
If you really want to move a lead through your sales funnel, try to build ties with interlocutors. When you talk in their language, Cupid's arrows pierce their hearts. For example, if both of you come from the same entrepreneurial hub, discreetly mention the fact. They may further investigate your profile and their network and find you more reliable than other alternatives.

The following lead generation strategies for tech companies are concerned outside of your website activities but have a direct or indirect effect on generating leads.
6. Use social media
As you probably know by now, LinkedIn is the biggest platform for lead generation strategies for technology companies. Users have 2x buying power over websites or other social media platforms. So, there are enormous LinkedIn marketing opportunities you can try.
Cold approaches, networking, webinars, variety of postings are free to lead generation strategies for technology companies to try. Yet, there are way the same amount of LinkedIn ads options you can try to enhance the effectiveness of strategies. To be specific, you can run in-mail ads, boost the most engaging posts, run video ads, and send in-mail messages to the target audience inboxes.
Apart from LinkedIn, Facebook is also a preferred channel for lead generation activities. This includes Facebook Messenger advertising, boosted posts, sign-up forms, and lead magnets that can nurture the process.
7. Work with influencers
Coming as the buzzword of digital marketing. Regardless of the industry, influencers are a powerful medium to increase awareness, drive engagement, and raise sales.
Influencers have larger audiences that you would like to reach and have a more authentic voice for promoting products. They can review your products and share their genuine opinion of the product on social media and their websites. YouTube, Twitter, and LinkedIn have a heavy weight for tech-related content.
But there are a couple of things that tech companies should verify before reaching out to influencers.
Analyze the audience of influencers. Influencer fraud is still a big problem in the market.
Look for the reputation of the influencer before the campaign. The ones that have negative comments towards them may burn the campaign and affect your reputation as well.
Have a fair share. It is such a stupid idea that people ask influencers for promotions without mentioning the charge.
And do research to see if they previously worked with your competitors and see the comments about the campaign. Influencers can share review content for different products from the same category, but it is nice to see their mannerism beforehand.
Another cool way of releasing an influencer campaign is interviewing them on your website, social media platforms, or a podcast for more engaged and authorized content.
8. Network (just like a spider) 🕸️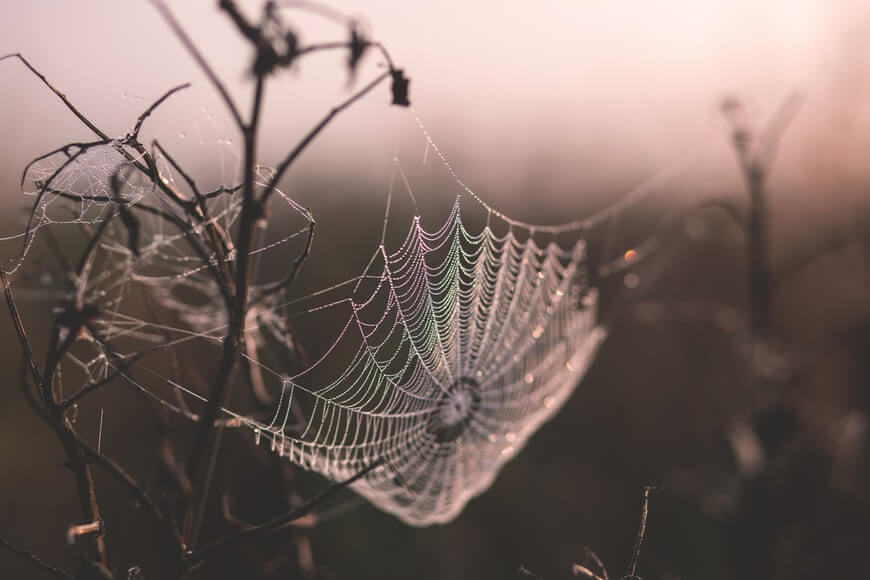 Now, networking is the golden rule for the success of any business. When we talk about lead generation for technology companies, it has an enormous impact on awareness, investments, and revenue generation. As a matter of fact, referral programs, influencer campaigns, and sales prospecting are parts of networking.
Social media communities are great sources of networking where you can find like-minded professionals and exchange practices. Definitely, consider networking events, fairs or shops to find out about new products and acceleration programs that will move your forward.
If you approach networking with a direct ROI in mind, you might be disappointed. But there are multiple returns on networking investment. On a small level, you can end up backlinking with other niche websites. For startups and small-budget forms, the chance of knowing investors are very high.
9. Go outside of the known
Apart from regular social media networks, other online platforms can be utilized for the purpose of generating leads in tech companies. The platforms like Reddit, Quora, Medium, Slideshare, and Inbound.org are free sources technology companies can bring into play as part of networking, content marketing, and lead generation practices.
These platforms work on a content syndication basis. Content syndication is the process of sharing the same content - video, infographic, or post on one or different platforms. Content syndication websites provide summaries or full editions of website content. If you think about the duplicate problem, the syndicated content refers to the original content, so it won't loosen website SEO.
Don't forget to direct people to your website for lead generation. To eliminate the pain of publishing the same content on various platforms, you may consider social media scheduler tools.
One of those tools that are designed for WordPress users is FS Poster. It provides a pack of features for the automation of social media posting. You can auto-publish new blogs or schedule them on 15 social networks. To secure them against duplicate issues, you can use URL customizers. If you do not want to publish website content, you can use direct share for scheduling. To know more about the features, check the live Demo.
10. Write guest blogs
Guest blogging is another content marketing strategy in pushing lead generation strategies for technology companies. It improves site SEO while interacting with other sites' visitors. Through this, you can establish new industry connections, get referral traffic, and have industry-related backlinks.
The right guest blogging sites are the ones that are relevant to your industry but are not your competitors. For example, if you have business automation software, you can consider tech magazines, business directories, and marketing platforms for approaching.
Make sure to check the website authority of those sites; the ones with low authority scores may negatively impact your SEO.
Bottom line
After all, it is sad to say that you can still fail even if you have wonderful products that do the job. Unless you incorporate your marketing into lead generation for technology companies, you are doomed to fail. But to be sure of the effectiveness of your marketing and sales efforts, you need to try various lead generation strategies and weigh their corresponding results in your revenue model.
Hence, building relations with potential clients and nurturing relations with existing customers stay a big part of lead generation for tech.