Add a Facebook account using the Cookie method.
You can share posts on your managed as well as member groups, own pages, and accounts using the cookie method. The cookie method is private and works 70% of the time. If you use this method, especially if you spam, Facebook might block you. Some advice below will make your account less likely to be blocked:
Don't use newly created Facebook accounts. Facebook will probably block these users to prevent spammers and bots;
Confirm your Facebook account via phone number;
Don't use URL shortener services;
Use a private proxy for your country;
Don't spam.
Follow the steps to add an account using the cookie method:
1. Open the browser in the Incognito mode;
Click the "Ctrl" + "Shift" + "n" keys for opening Incognito tab in Chrome
Click the "Ctrl" + "Shift" + "p" keys for opening Incognito tab in Firefox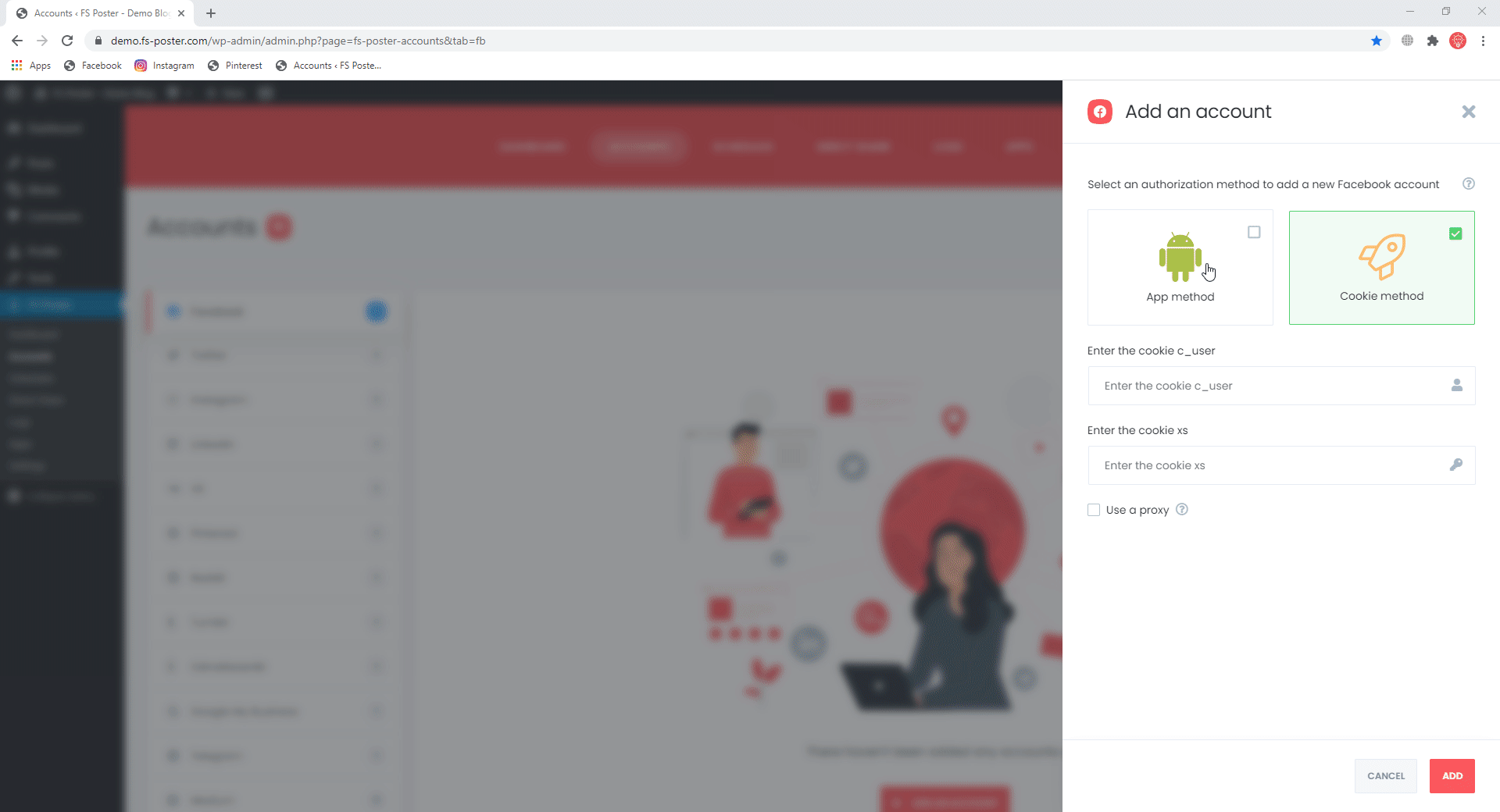 2. Log in to your Facebook account;
3. Open the Inspect element panel by clicking the F12 key;
4. Go to the Application tab within the Inspect element panel and click the Cookies menu. Copy the c_user and xs cookie values and close the incognito tab without logging out of your account. If you log out, you will need to get new cookie values again;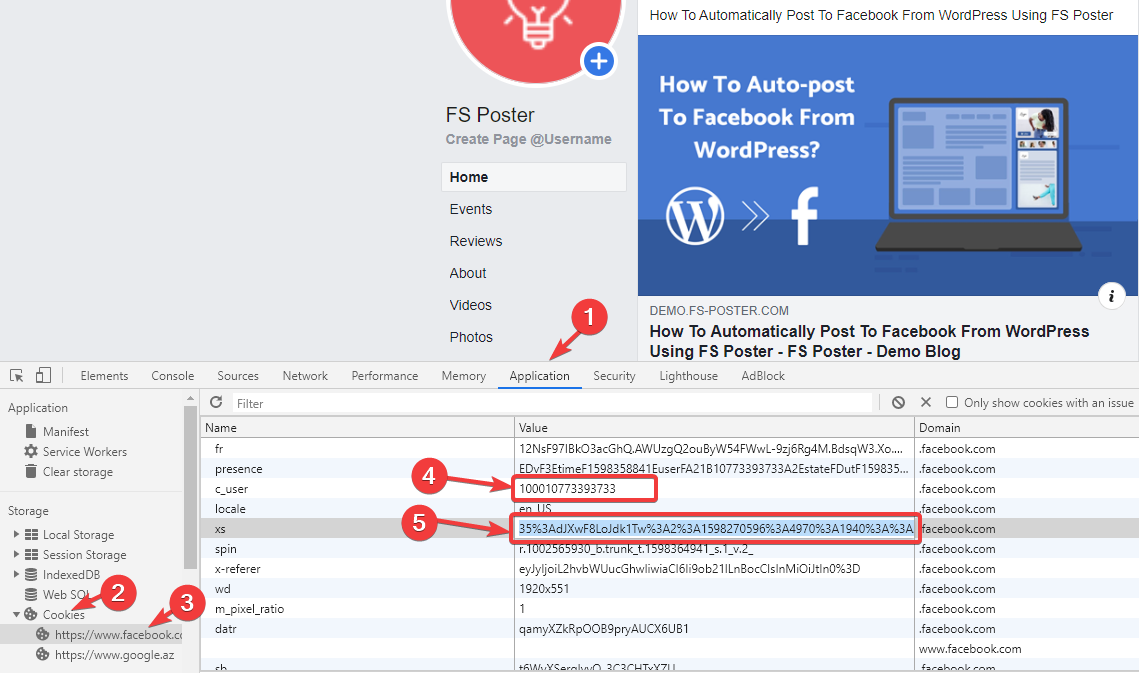 5. Go to FS Poster > Accounts > Facebook menu;
6. Click the ADD AN ACCOUNT;
7. Select the Cookie method and paste the copied cookies, respectively;
8. Click the ADD button and activate your account, pages, and groups.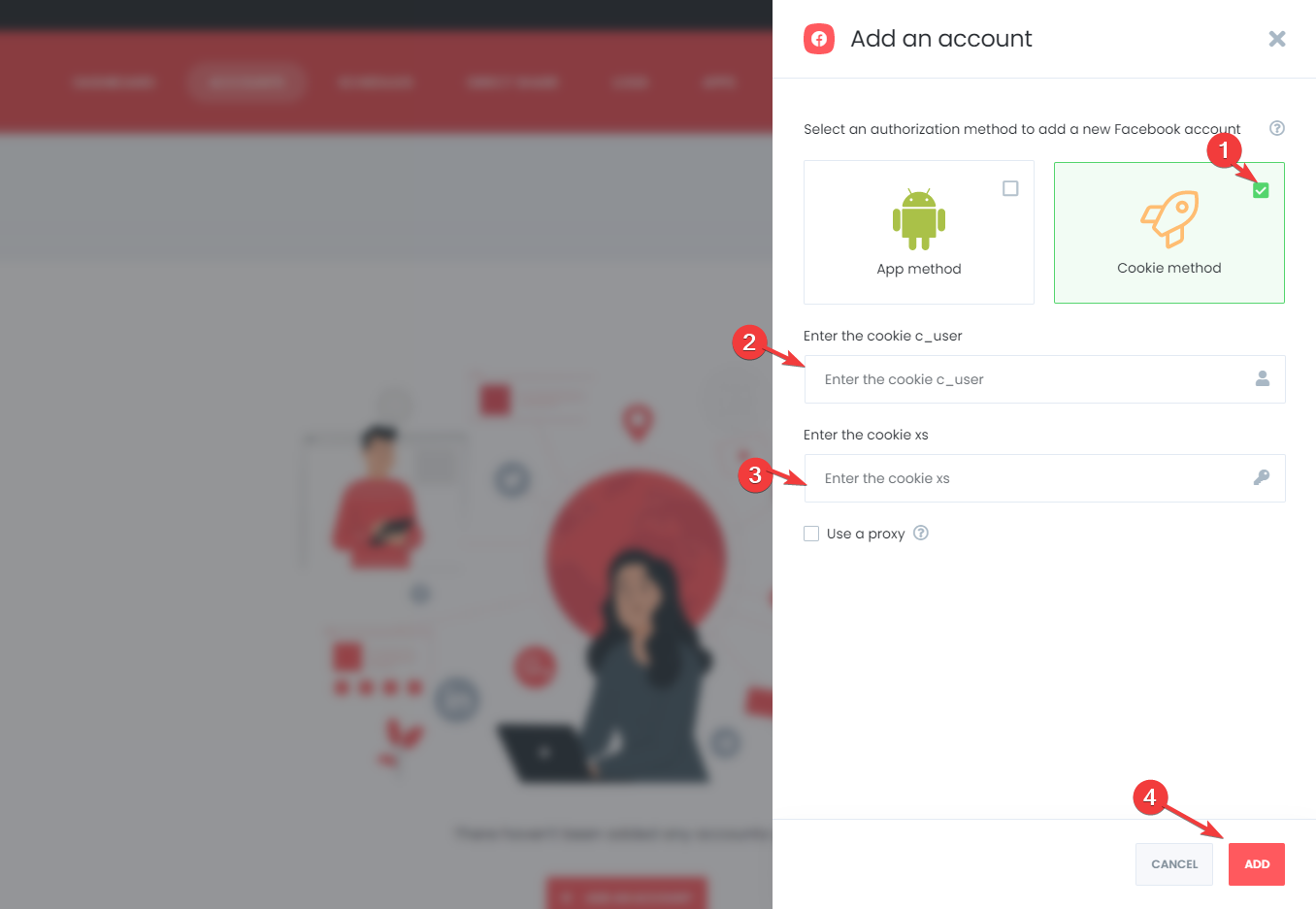 You can set the plugin to share your post as a link card view or upload your images. If your images are not visible on the link card view, you can debug your website on the Facebook developer page to see the reason.