Add a Facebook account using the Standard App method.
This method is the simplest and public method for adding a Facebook account. It is safer, more relevant, and works 100% of the time: no errors, no chance of being blocked by Facebook. You can get permission to share posts on your managed groups, and own pages. Facebook does not officially allow users to share on member groups, and timelines using any of the Facebook App. Read more about the announcement.
You need just 3 clicks for authorizing your Facebook account:
1. Go to FS Poster > Accounts > Facebook. Click the ADD AN ACCOUNT button;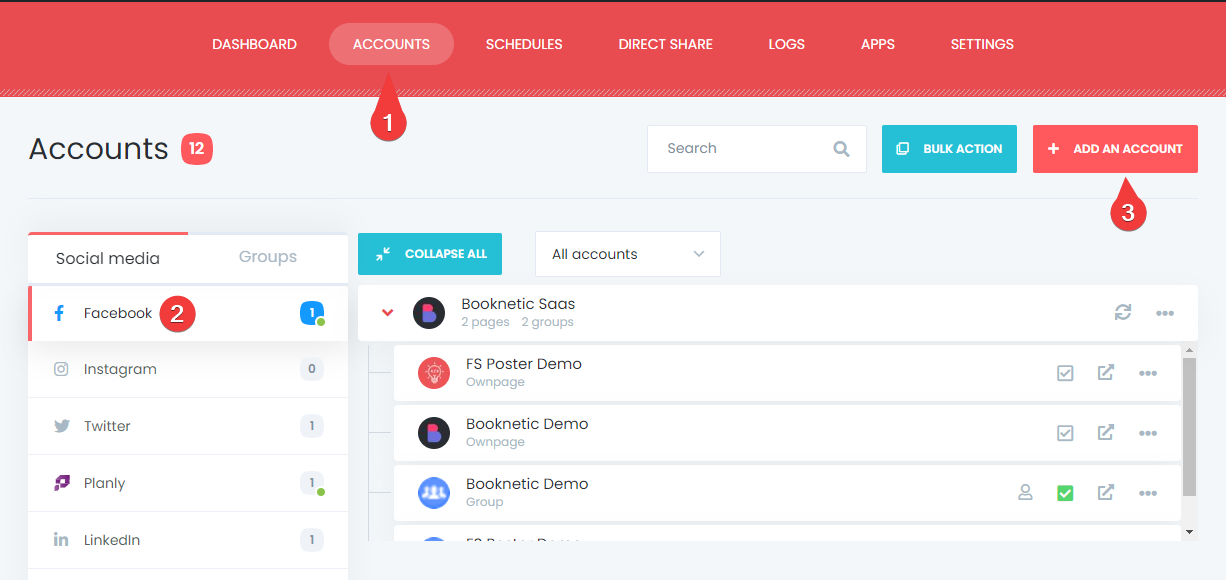 2. Select the App method and click the ADD button. It will use the Standard App by default and that App is hidden. You do not need to check the "Use a custom App" if you do not have one;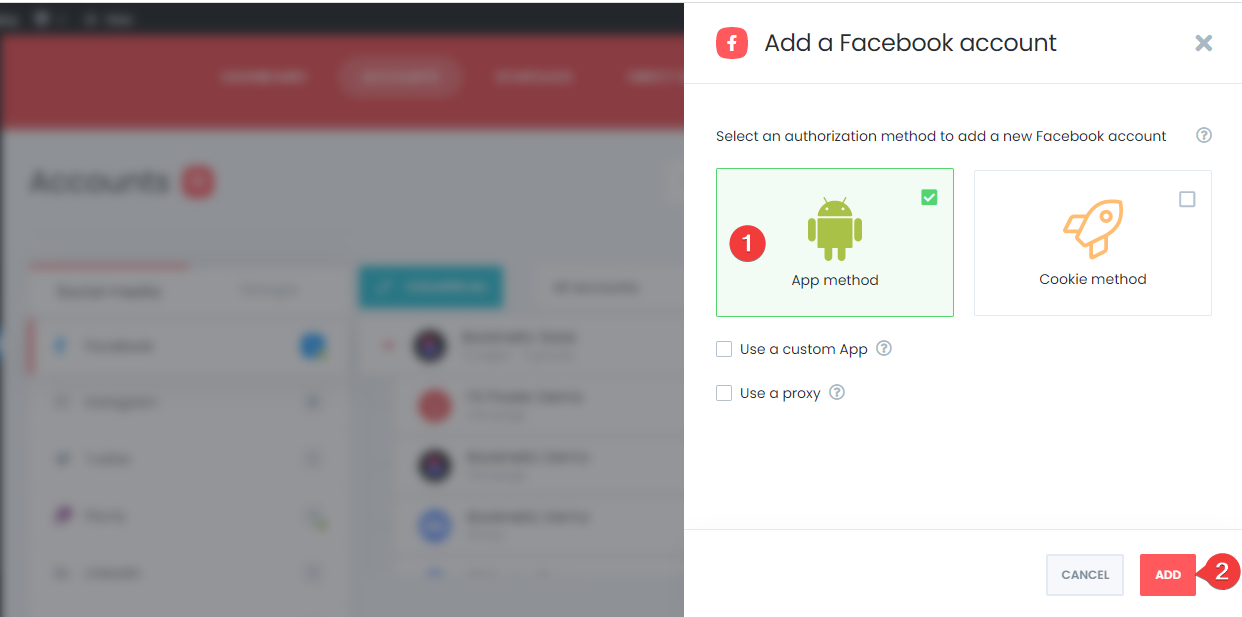 3. Click the continue button if it popped up: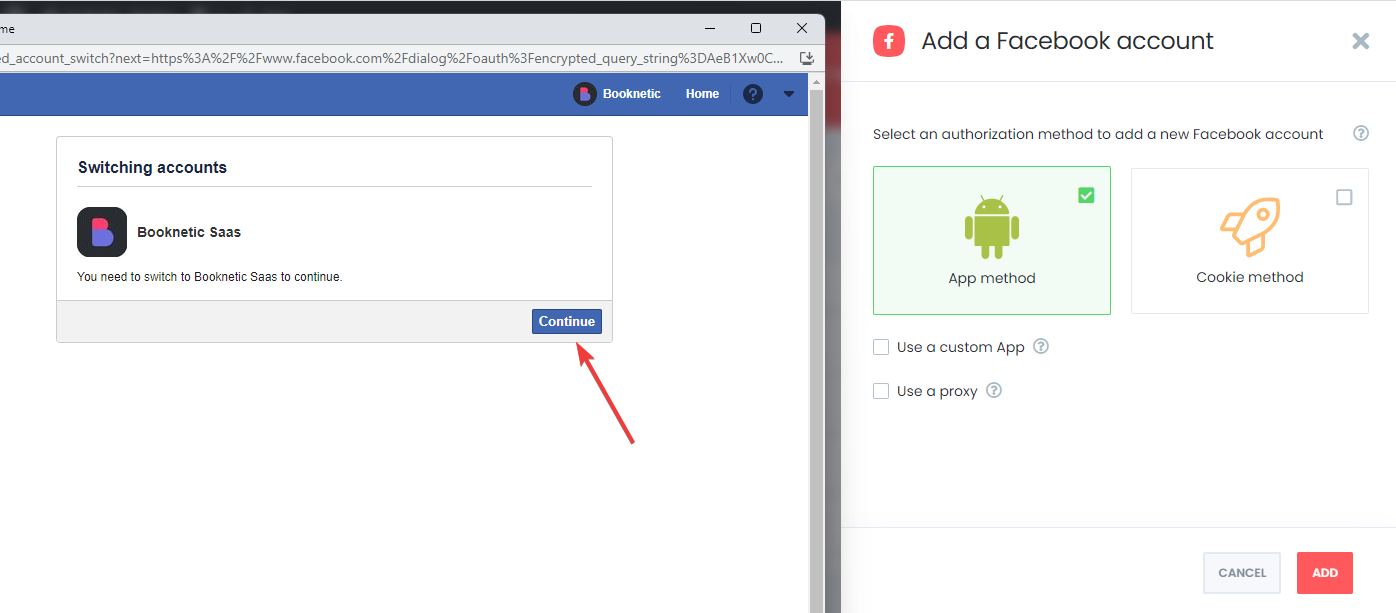 4. Authorize your Facebook account.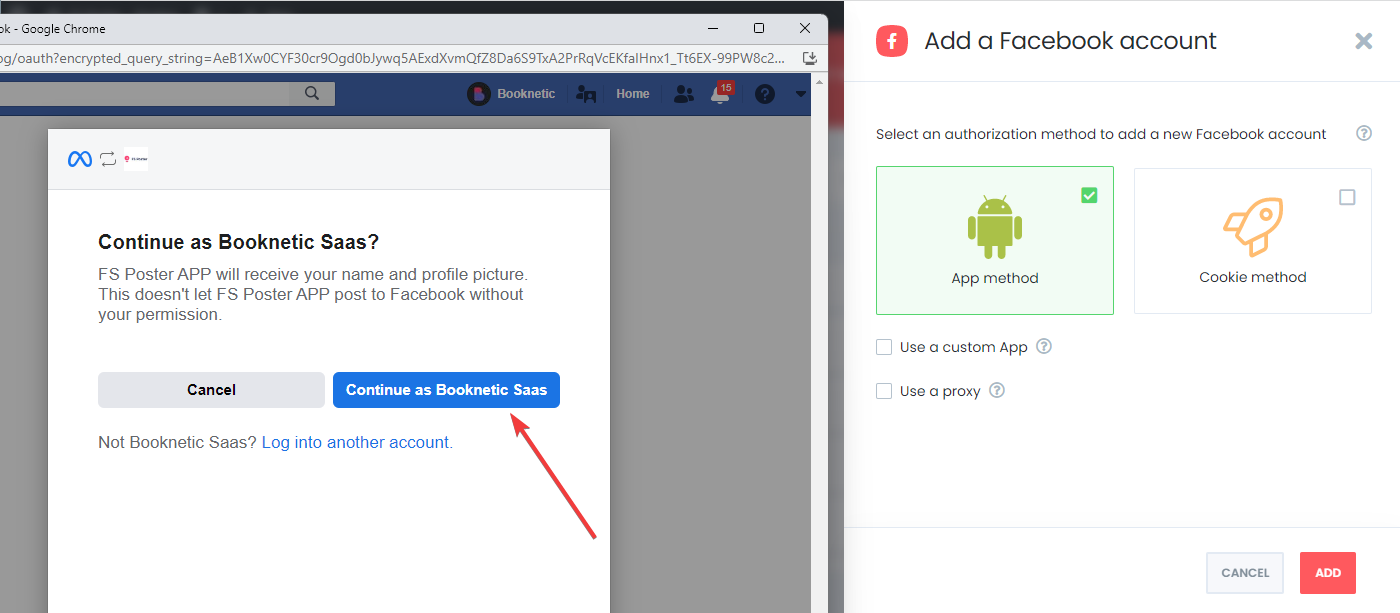 After adding your account, you need to add the FS Poster app to the group settings to share posts on your managed groups. Go to the Facebook Group Settings > Apps section, and click the Add Apps button. Find your App name and add it to your group. If you use Fs Poster standard app, add it without confusing it with other apps. You can verify it by looking at privacy.
Now you can publish your posts. The plugin will share posts automatically.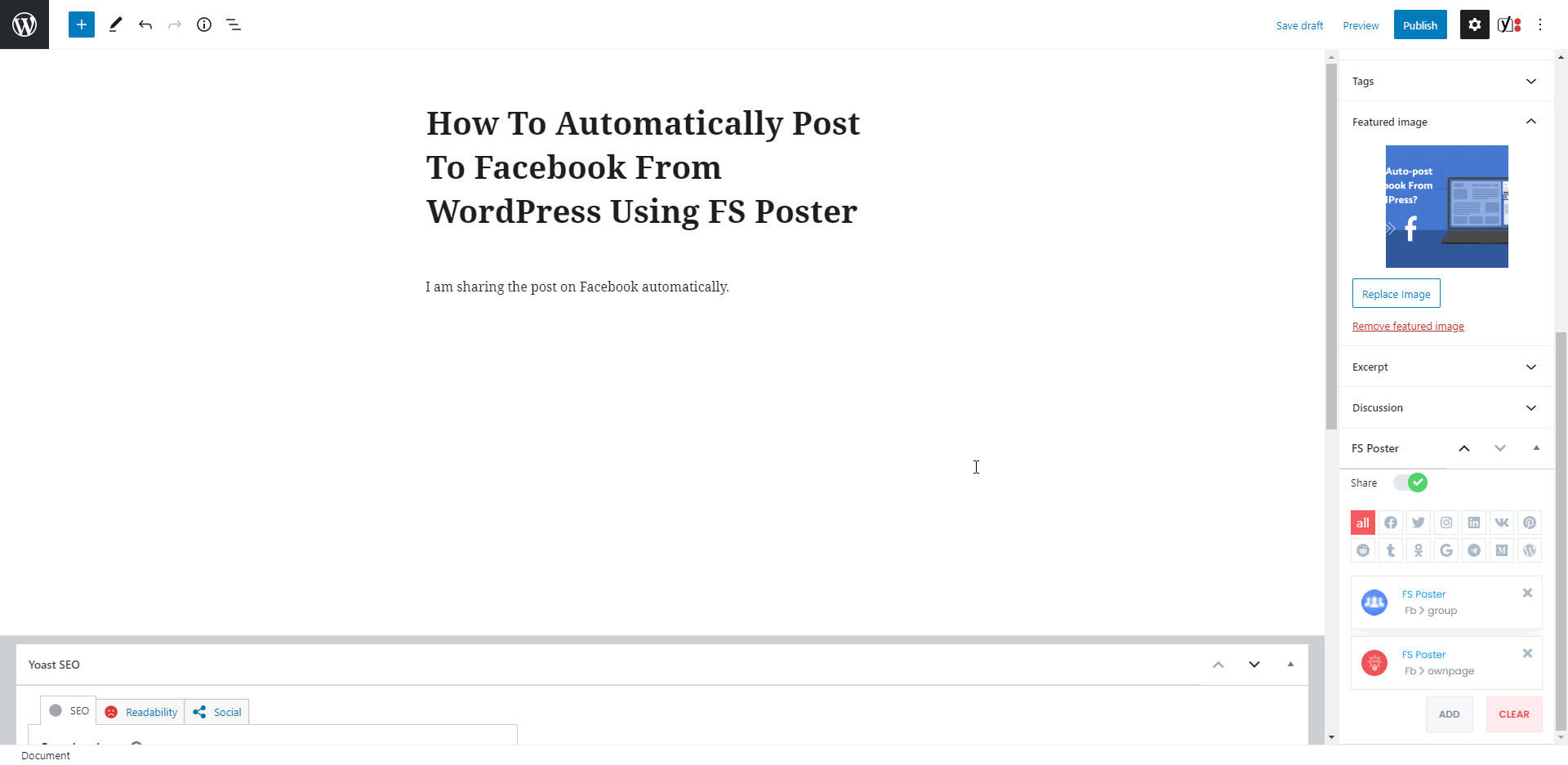 You might see "Published by FS Poster" on the top of your Facebook shares. No worries, it is only visible to admins of the page, not others. Still, if you do not want to see that, you can create your personal app, and add your account using this app.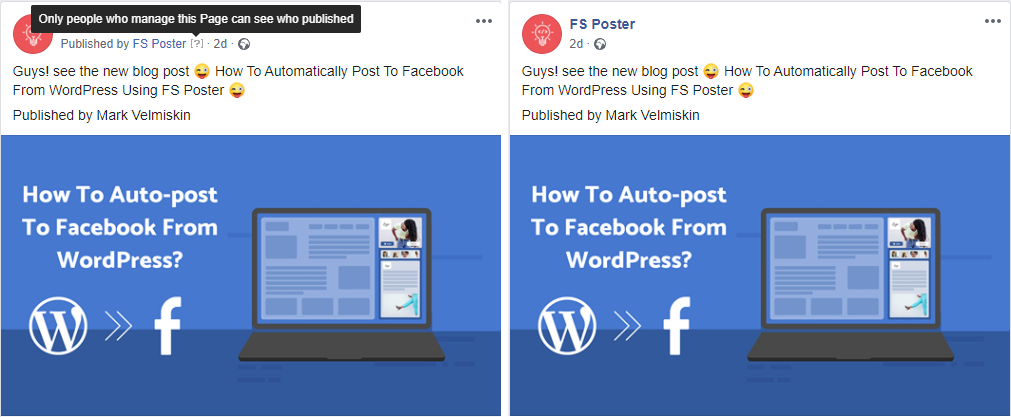 You can set the plugin to share your post as a link card view or upload your images. If your images are not visible on the link card view, you can debug your website on the Facebook developer page to see the reason.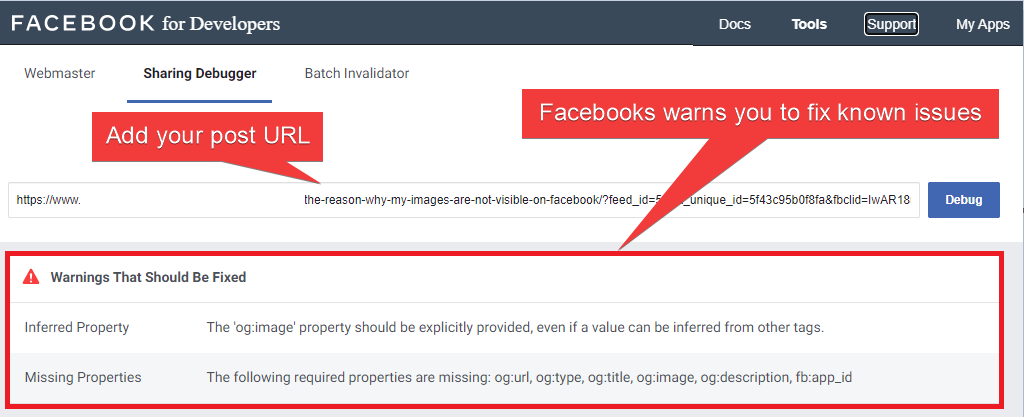 You can also share your WordPress posts on Facebook groups on behalf of a Facebook page.